Power Up Your Email
Marketing with weMail
All the Features You Really Need in an Email Marketing Tool
Grow Subscribers
Prominently
Build up your email subscriber list
with weMail effortlessly
Double
Opt-in
Enable this option to automatically avoid bots & fake emails from entering your audience. Build lists with clean & effective contacts.
Automated
Emails
Trigger an email based on subscriber's activity. Get more personal with your audience when someone joins your list or a subscriber is added to a segment.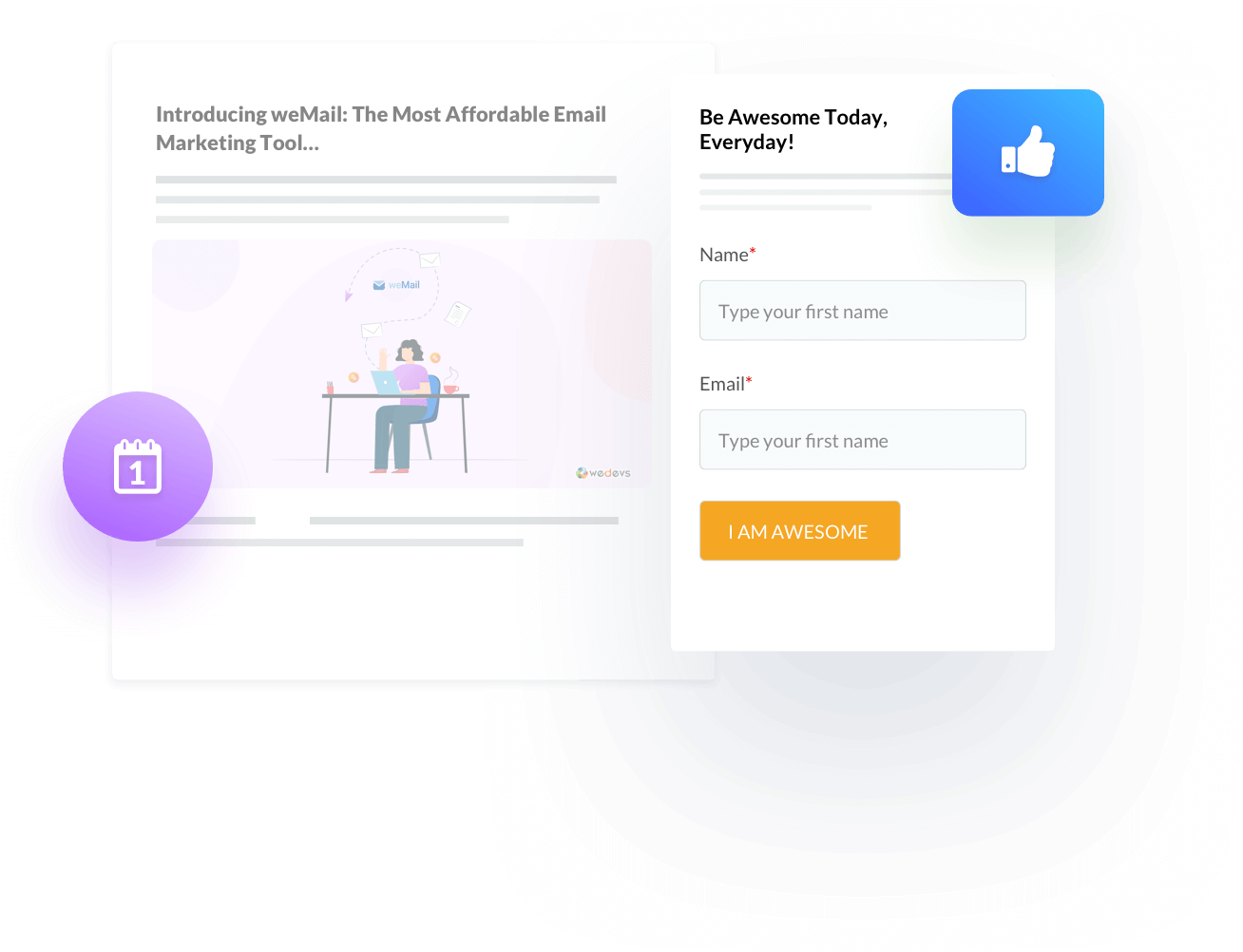 Embed
Form
Embed lead generating forms (that also supports custom styling) wherever you want with the smallest code provided with weMail.
Manage Campaigns
Like a Pro
Manage multiple email campaigns
without getting lost in the setup process
Multiple List Management
Send emails to multiple lists without worries. weMail cross-checks among them and ensures no-one receives the same email twice.
Tag & Segmentations
Divide your email subscriber lists based on different conditions and send what is most relevant to each individual.
Bounce Handling
Keep your lists clean effortlessly as bounces, complaints & unsubs are automatically cleaned.
Built for
WordPress
Tight WordPress integration will help you
send emails straight from the dashboard
Drag-and-Drop Editor
Build beautiful email newsletters with our Drag-and-Drop Editor. Fast and simple! All within your WordPress dashboard.
Deep Integration with WordPress
Ensure deliverability and cost-efficiency at the same time. Because, weMail works in WordPress but sends emails via API.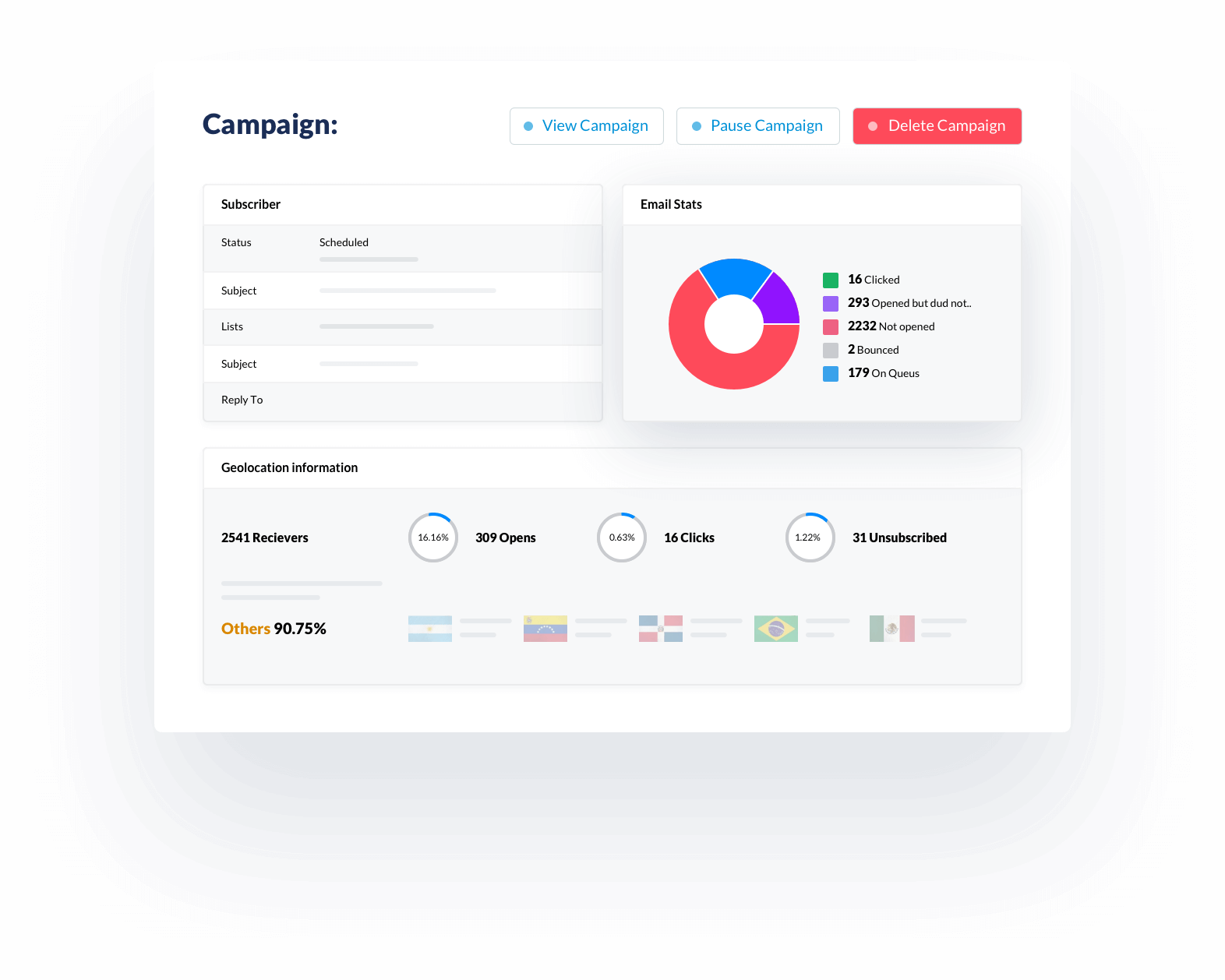 Campaign Reports
Get in-depth analytics on how your emails are working and strategize your marketing accordingly.
Install weMail
Plugin
Connect Sending
Gateway
Design &
Send Email
View More
Beautiful Templates
Stunning collection of templates ready
to be used when needed
They
Trust Us
Happy weMail users we
are proud to serve
It's a great promising plugin. I have tried it on my few sites after using Mailster for some time. It easy to use and works best with woocommerce.
Although still in an early development stage this is already a great newsletter plugin. The interface is very clear and has a lot of flexibility. Thanks a lot!
weMail is a solid plugin for managing subscribers with powerful features. Great for email marketing inside WordPress dashboard without bloating the database.