Managing WordPress
Blog Notification Just Got Easier
Subscribe2 provides a comprehensive subscription management and email
notification system for WordPress blogs that sends email notifications to a list
of subscribers when you publish new content to your blog.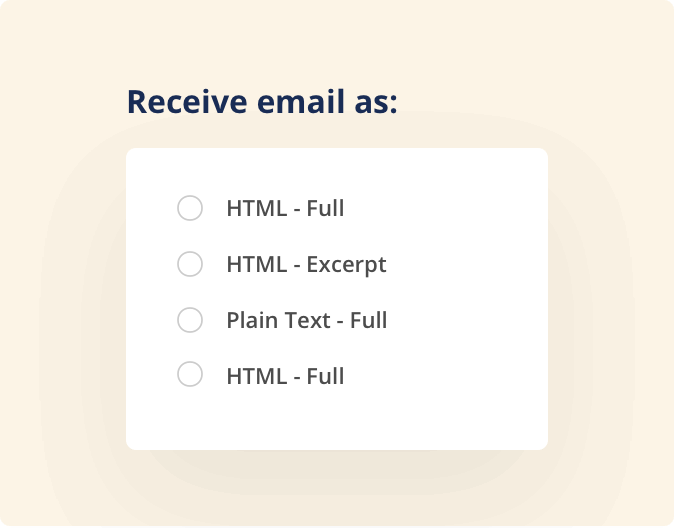 Email Formats
Receive email as HTML full, HTML excerpt, Plain Text Full, Plain Text Excerpt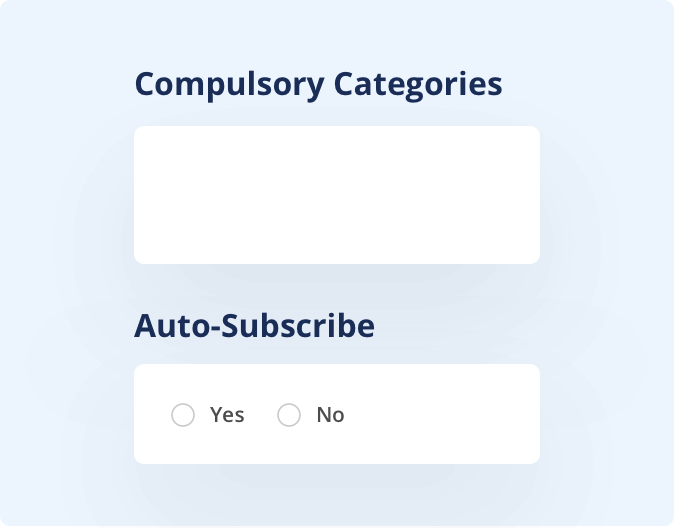 Auto subscription
Auto subscribe to newly created
categories or cxclude different
categories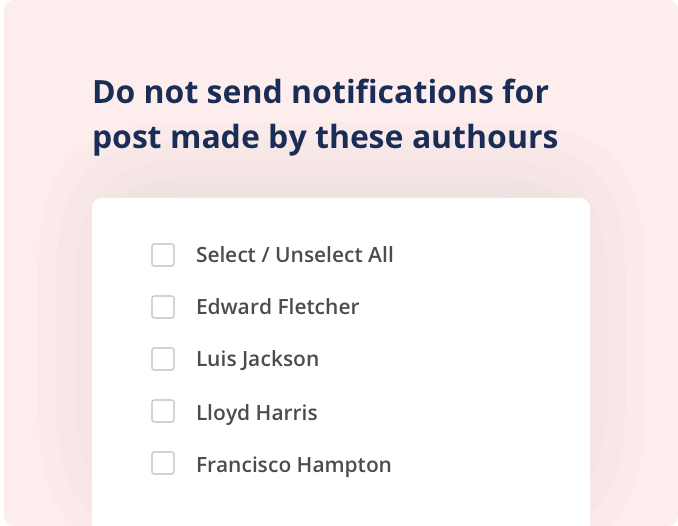 Auto Notification Email
Get notified whenever your
favorite author posts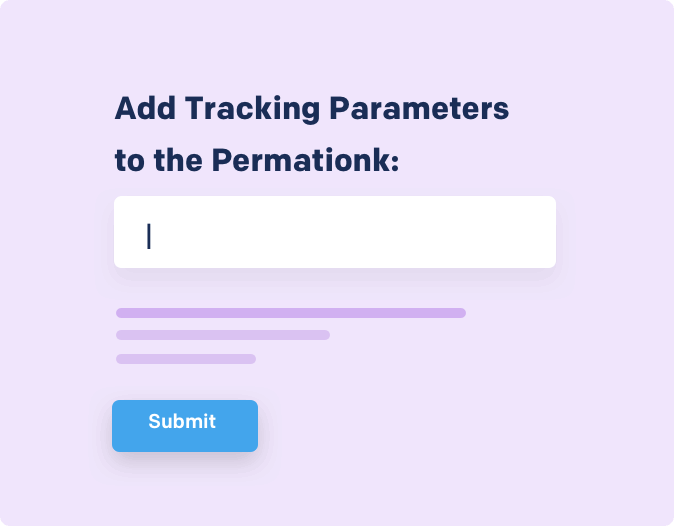 Tracking Parameters
Add Tracking parameters to the
blog post links for easier tracking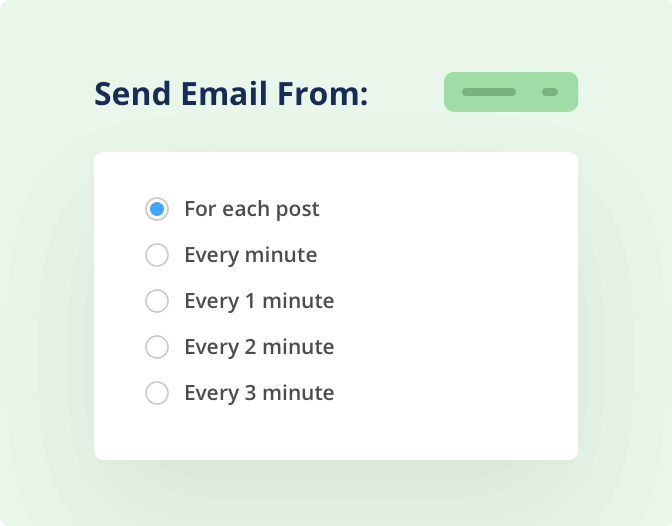 Notification Frequency
Send emails for each post or every
mintues, hourly, daily, every 15 days or
even monthly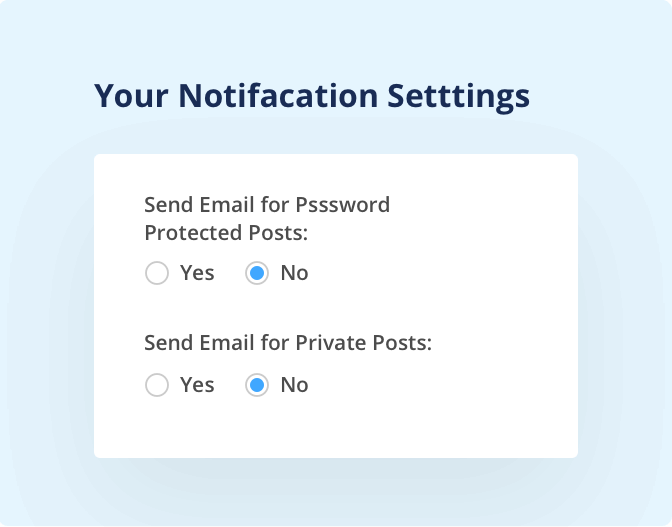 Privacy Ensured
Password protected posts, private
posts or email recipient restriction
everything can be done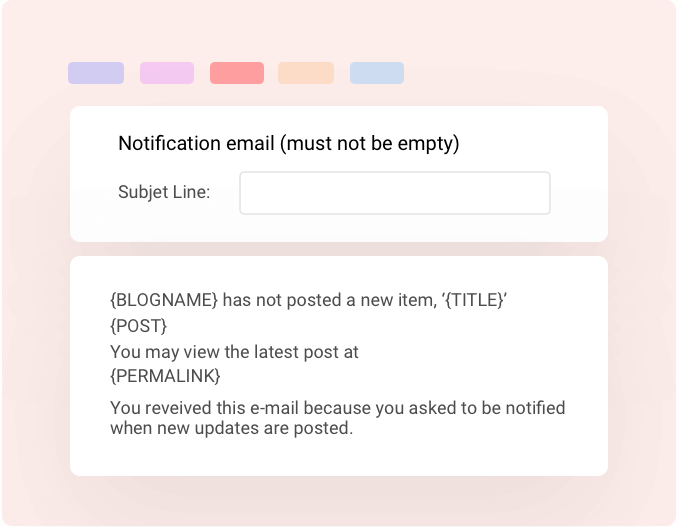 Customizable Email Content
Customize your notification, subscribe,
unsubscribe confirmation, unsubscribe
reminder email just the way you like it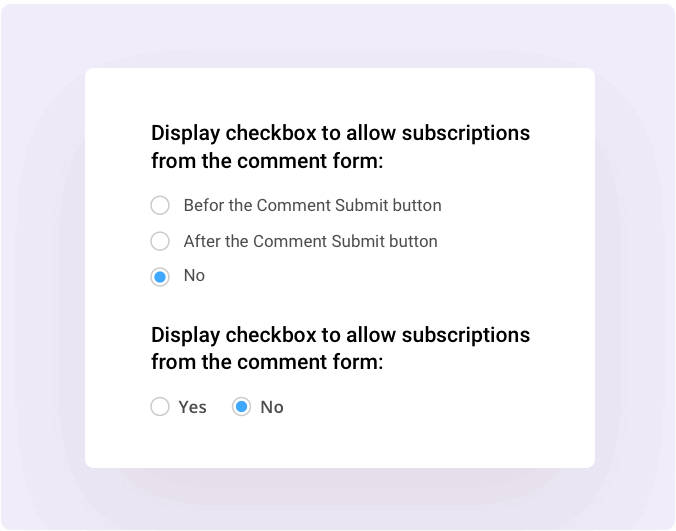 Subscription Notification
Get subscription notification from
comment form, Show one click
subscription on profile page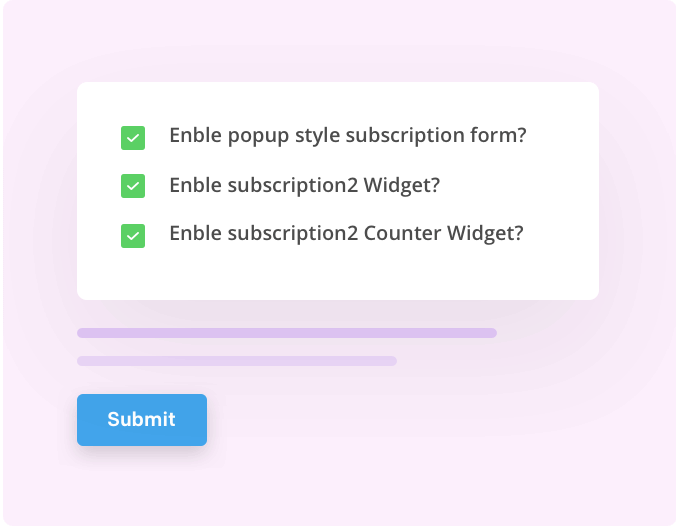 Subscribe2 Widgets & Popups
Getting subscription is will be easier with
popup style, widget and counter widget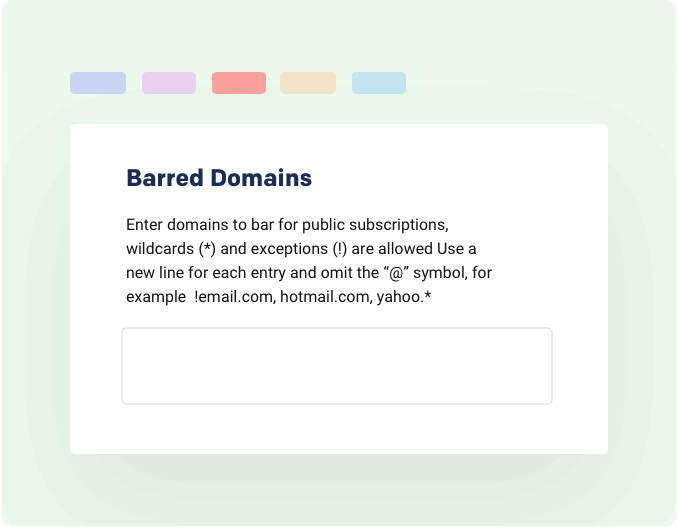 Domain Restriction
You have options to bar domains,
wildcards and exception to manage
your subscription just the way want

Our Happy Users!
Delighted Subscribe2 plugin users we're happy to serve

It can do A LOT. But really it's a reliable way to do a few key things without having to worry about them. Get people to sign up for my site, and then send them email updates when I add new content to my site.
jerrystalone86

I've tried many others to accomplish similar goals on my various websites. There are a few others I have tried but Subscribe2 is the best. I've been developing websites for a very long time and am having quite a great experience with this plugin
johnjameson2

This is am excellent plugin. I have been using it for probably 3 or 4 years on two of my sites. It's easy to use, my readers have neverbhad a complaint about it and neither have I. Great job!
cianaodh