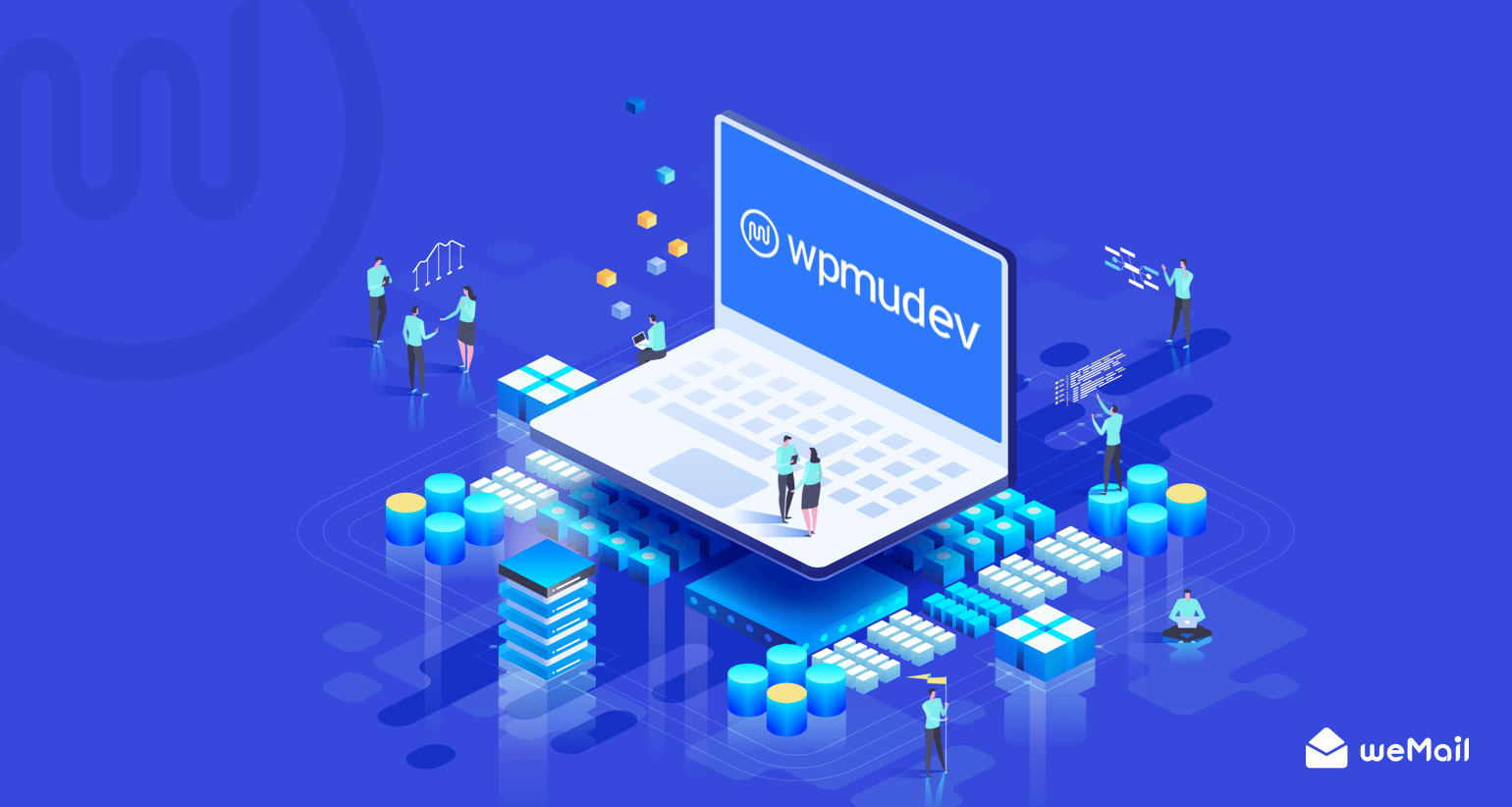 How Reliable is WPMU DEV Hosting for Your Business
WPMU DEV is a well-known name in the WordPress atmosphere. They claimed themselves as one of the easiest, fastest, and best-supported WordPress hostings. How true is this claim? In the beginning, WPMU DEV was a developer of premium WordPress plugins and services. Over the years, they have grown to become a WordPress hosting company.
Well, we are going to find out either this WordPress Hosting company delivering what they are promising to the customers. Let's follow through.
A Brief Introduction to WPMU DEV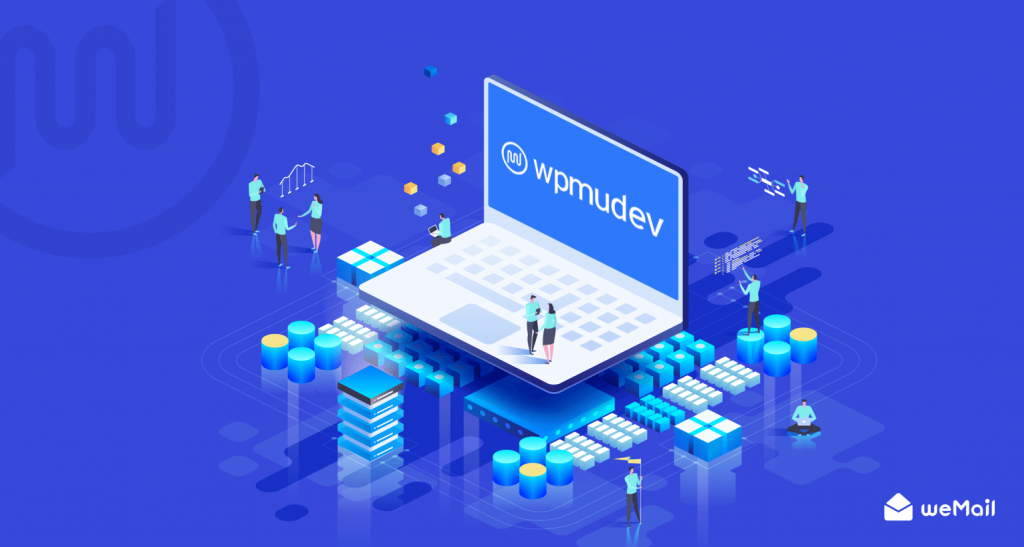 WPMU DEV was founded in 2007 as a WordPress plugin and theme development company. It is well known for its multisite, security, optimization and network plugin development. Incsub is the parent company that founded WPMU DEV. Some of their popular plugins include the Hummingbird, Smush and Defender are optimization and security plugins.
Over the years, they have evolved from being a WordPress development company to a WordPress hosting company. This came as a result of their many years working in the WordPress development community. WPMU DEV has become popular among the WordPress community because of their optimization plugin and their top of the range hosting service. It comes with image optimization, security and SEO plugin.
All You Need to Know About WPMU DEV Hosting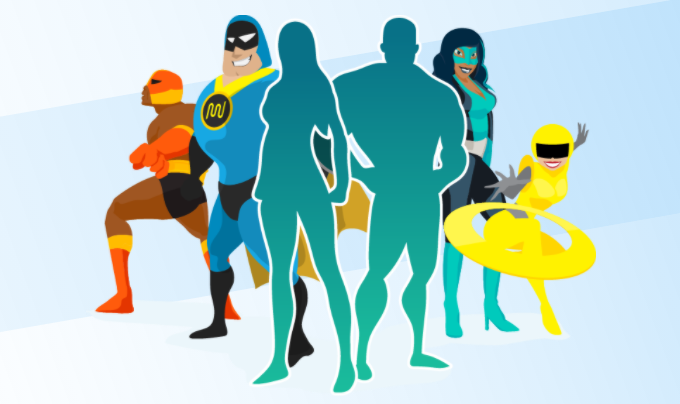 WPMU offers a Cloud Server that makes your website completely independent. It allows you to not share resources with other websites. This ensures optimal, fast and a secured website. Also, all the hosting packages come with free premium WordPress security and optimization plugins. However, this is the reason of a comparably higher pricing.
It offers great benefits for non-techie users. It's even more interesting because all WPMU Hosting comes with dedicated memory, SSD Storage, CPU etc. Another advantage of WPMU DEV hosting is it has servers in multiple locations across the world which helps to improve speed and performance.
Should you ever have a change of heart regarding their hosting package, it offers a 30-day free trial and money-back guarantee. It promises a 99.9% uptime . How close they come to that?
Themeisle ran a test from different places. The have created a test site with WPMU DEV. They found the results below –
Washington D.C.: 0.677 s
San Francisco: 1.01 s
London: 0.241 s
Sydney: 1.98 s
Tokyo: 1.64 s
So you can see that the results are pretty promising. As they have different server on different location, you can choose which location fits you most.
The hosting is well optimized for WordPress websites. It comes with page caching, IPv6 support and Content Delivery Network (CDN).
Available Hosting Packages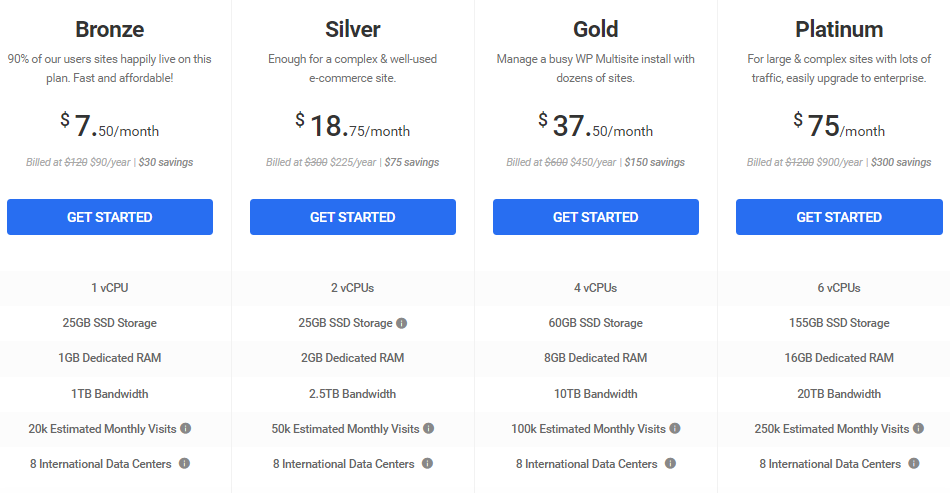 There are four packages to choose from which depends on the nature of your website or your need.
Bronze Package: It offers a fast and affordable web hosting for small scale websites. It starts at $7.50, comes with one vCPU, 25GB SSD Storage, 1GB dedicated RAM, 1 TB bandwidth and over 20,000 estimated monthly visits.
Silver Package: This is best for websites that require a sizable amount of traffic or resources such as blogs, e-commerce sites etc. It starts at $18.75 per month. It comes with 2 vCPUs, 25GB SSD Storage, 2GB dedicated RAM, 2.5TB bandwidth, 50,000 estimated monthly visits.
Gold Package: The gold package is best for busy and heavy traffic multisite websites. It starts at 37.50 per month. It comes with four vCPUs, 60GB SSD storage, 8GB dedicated RAM, 10TB bandwidth,
Platinum Package: The platinum package is the best hosting for complex websites, large websites and websites that require lots of resources. It comes with six vCPUs, a 155GB SSD Storage, 20TB bandwidth and over 250,000 estimated monthly visits.
WPMU DEV Premium Plugins

All WPMU DEV Plan comes with free premium plugins, which are listed below:
Hummingbird Pro: It is a website performance plugin that provides caching, automated reporting, uptime monitoring, speed optimization. It scans your site and provides recommendations based on the errors it encounters.
Smush Pro: The Smush pro is an image optimization plugin that helps you to compress images. It automatically reduces the sizes of images while maintaining the quality, thereby improving the loading time of your website.
Defender Pro: This is an all in one security plugin that helps to protect your website against any form of attack. It offers file scanning, IP lockout, schedule security scan, vulnerability report and automatic threat protection.
VPS Hosting – No Shared Hosting

WPMU does not offer shared hosting, which means you can only host one website on a single host. Most hosting companies offer shared hosting as one of the hosting options. It is a form of hosting where many websites can be hosted on the same server.
This also means the websites share resources. In simple terminology, imagine living in a block of flats where you have to share the pool, parking space, garden with other residents. You do not have control over these facilities, no privacy, security etc.
While VPS Hosting gives you just the opposite. Imagine living in a mansion, just you and your family. You have access to your private pool, car park, garden etc. You do not have to share with anyone. This is the case of WPMU Hosting, your website is hosted on a single server ensuring maximum efficiency.
SSD storage
It also offers SSD Storage which is proven to be faster than HDD storage. With their independent SSD storage storing and retrieving files are faster which means a more secure and faster web browsing experience.
Pros And Con of WPMU DEV Hosting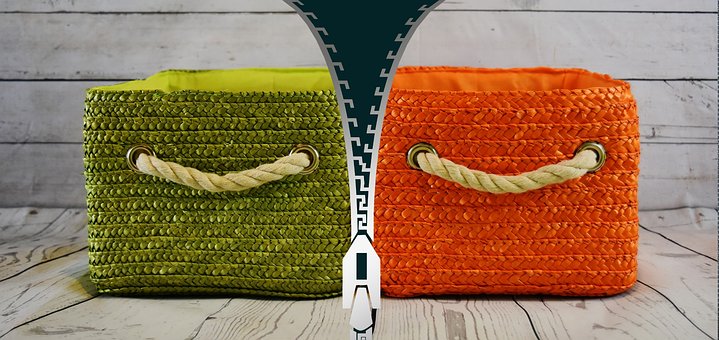 Well, we've find out these pros on cons, which let you understand either you should choose WPUM DEV or not. Take a closer look below –
Pros
It has an easy-to-use web interface.
Great Customer Service.
It offers cloud hosting service.
Free SSL certificate.
SSD Storage for all hosting plans, which means fast servers.
It has email hosting to gear up your email marketing.
Cons
Pricing is high if compared to other services.
Upgrading to a different plan is more costlier.
Some of their plugin you may never need to activate.
A bit complexity with user-friendliness.
Top Features of WPMU DEV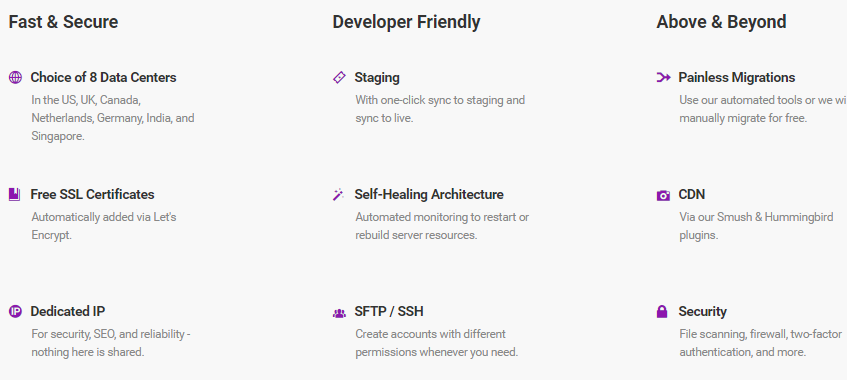 Apart from pros and cons, we believe you need to know some of the features of this WordPress hosting services worth mentioning. Check them out yourself.
The Hosting Dashboard: If you are not a techie and you do not like technical things, the WPMU Hosting is for you. The hosting dashboard will get you rolling within a few seconds with its one-click install functionality.
Easy Migration: WPMU DEV hosting offers an easy to integrate and user-friendly interface to ensure easy migration from one server to another. You can easily migrate from other hosting without breaking a sweat.
Multiple Data Centers: WPMU DEV runs multiple data centers located across several countries across the world. These include the US (east and west coast), UK, Singapore, Germany, India and Netherlands.
Speed: With inbuilt CDN, IPv6 and page caching. With the multiple data centers, it ensures your server loads from the server that is closest to you every time.
Free SSL: WPMU Hosting offers a free SSL Certificate on all packages which ensures encryption of files on the server. SSL certificates help protect the exchange of information on your server.
Backup: It offers an automatic daily backup which ensures that your files are backed up daily. It also has a one-click restore button to ensure
Security: WPMU DEV hosting offers Web Application firewall, a sophisticated web firewall that uses over 300 plus rule sets to fight against any form of web attacks. It comes built with high-level encryption to ensure your information is protected. It also does file scanning which ensures your files are scanned and protected against attacks or viruses. Lastly, it comes with two-factor authentication offers double protection in case your login gets compromised.
Dedicated IP: It is a Virtual Private Server (VPS) therefore, it comes with a dedicated IP.
Web Application Firewall: This can stop malicious traffic before it gets to your site.
Customer Support: Is it Good or Bad?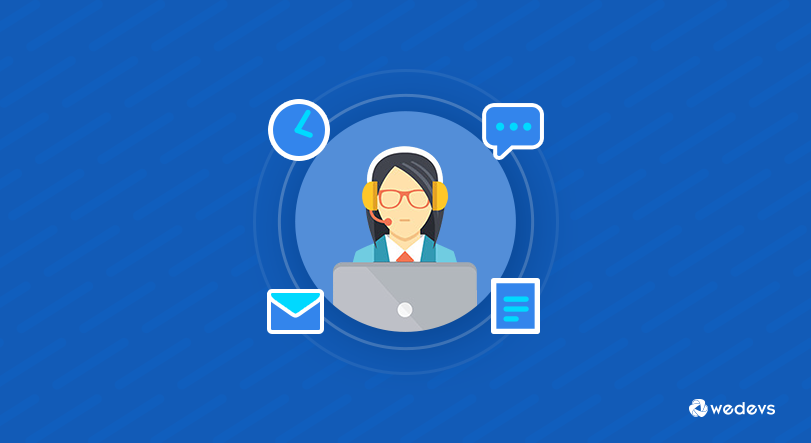 For different reasons, your site could break, you need to ensure your host is reliable and available to help out. When things go wrong sometimes, it's hard to solve this problem by yourself. This is why you need a reliable web hosting support service.
Live Chat: It offers 24 hours live chat on their website where users can chat with the customer service representative live from their website.
Forum: It also offers an online community where you can connect and interact with other members of the community who can provide answers to your questions or get solutions from experts on the forum.
Tickets: You can also create a ticket, and you will get an email from the support team with solutions to your problem.
Knowledgebase: It comes with detailed and extensive documentation which consists of how-to articles, tutorials etc. Should you ever encounter a problem, you could check the documentation for possible solutions.
Within all that approach by their support team, you can solve any issues with the shortest of times. That's a big point nonetheless.
Conclusion
If you are still wondering why you need to sign up or probably if it is truly worth every penny. I should let you know, WPMU hosting is a real cloud hosting with a smooth and trouble-free uptime. It comes with premium plugins worth between $200 and $300, though that could be a burden sometime.
You can go for it if you need a secure and faster-hosting server. In this regard, WPMU DEV is highly commendable. So, tell us which thing you like most about this very familiar WordPress hosting service?
Subscribe To Our Newsletter
Don't miss any updates of our new templates and extensions
and all the astonishing offers we bring for you.