Public Subscribers submit only their email addresses using the Subscribe2 form. They will receive an excerpt for each post made to the blog provided you have not published it to a category that you have defined as excluded
To manage public subscribers, go to Subscribe2-> Subscriber-> Public Subscribers.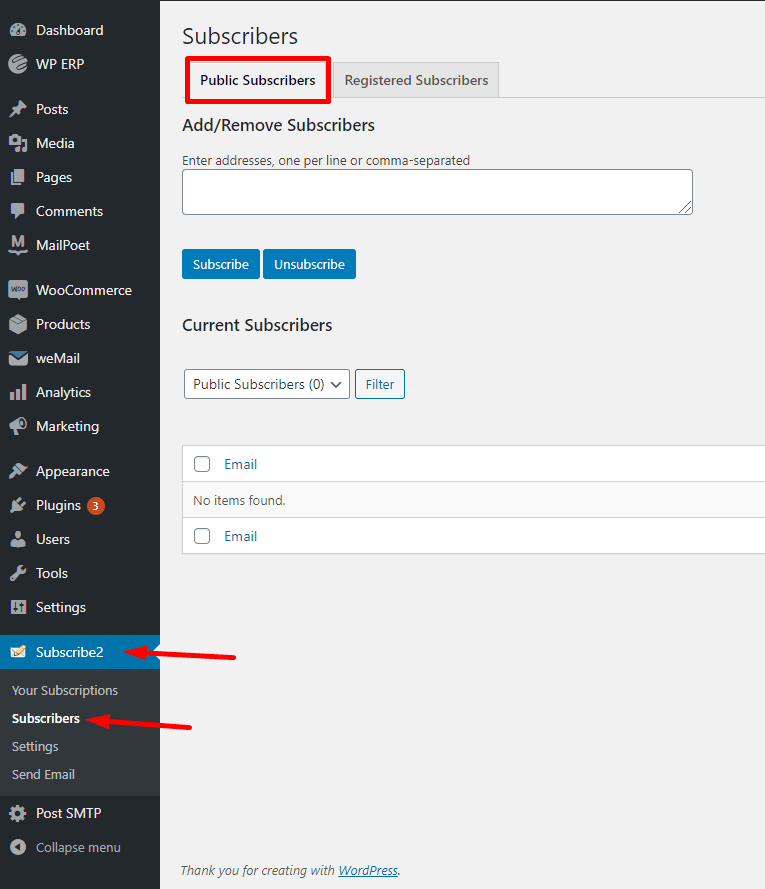 Adding Public Subscribers Manually
Now, you can add public subscribers manually using their email id's. To do that, type the email addresses of the subscriber. For multiple users, add "comma(,)" to separate them.
Click on the Subscribe button to finish.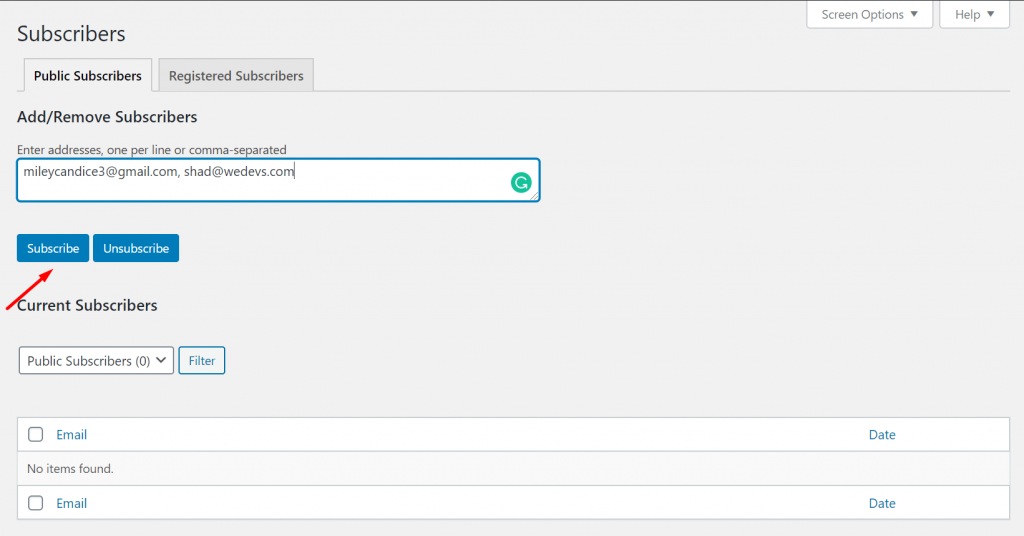 To ensure the process is successful, select the Toggle option from the drop-down box. Then click on Apply to finish.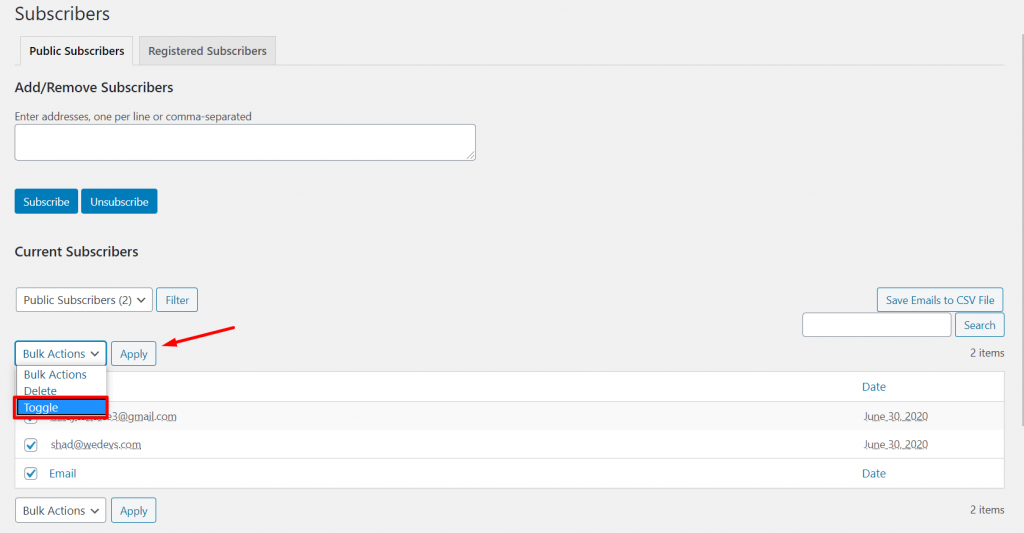 An email will be sent to the subscribers to confirm their subscription. Before confirming they will be in the Unconfirmed list. After confirming they will be in the Confirmed list.
Those who are in Unconfirmed list, you can send them Reminder emails.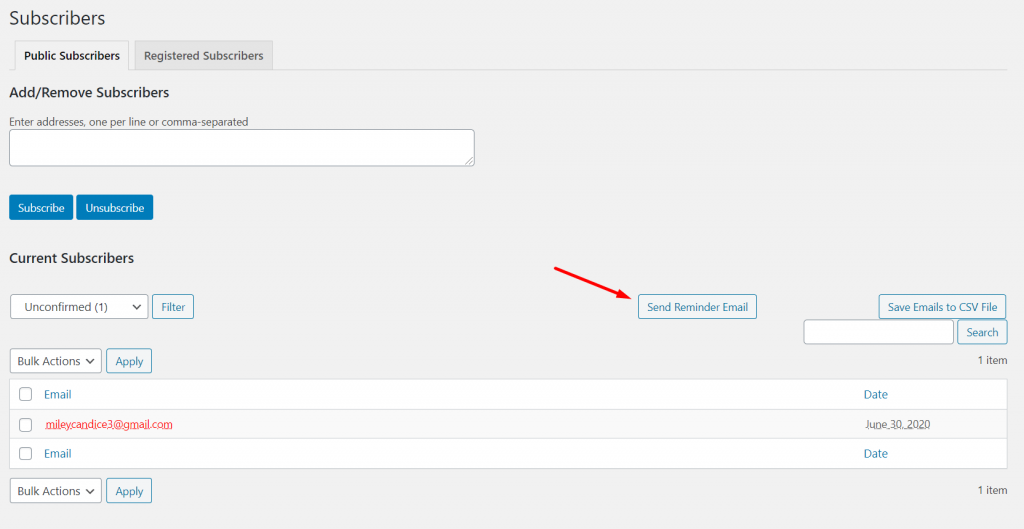 Removing Public Subscribers
You can remove subscribers by simple writing the email address and clicking on the Unsubscribe button.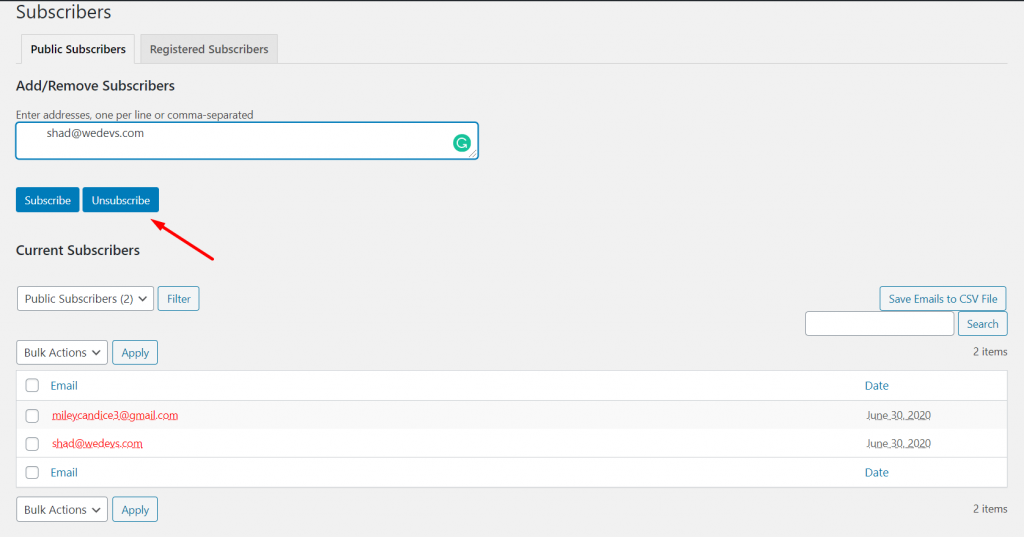 That's it for managing public subscribers.