In the Appearance setting, you can set the default page for Subscribe2 . To do that, go to Subscribe2-> Settings-> Appearance. There you need to select the default page.
Also, you need to configure whether or not you want to,
Show a link to your subscription page in "meta"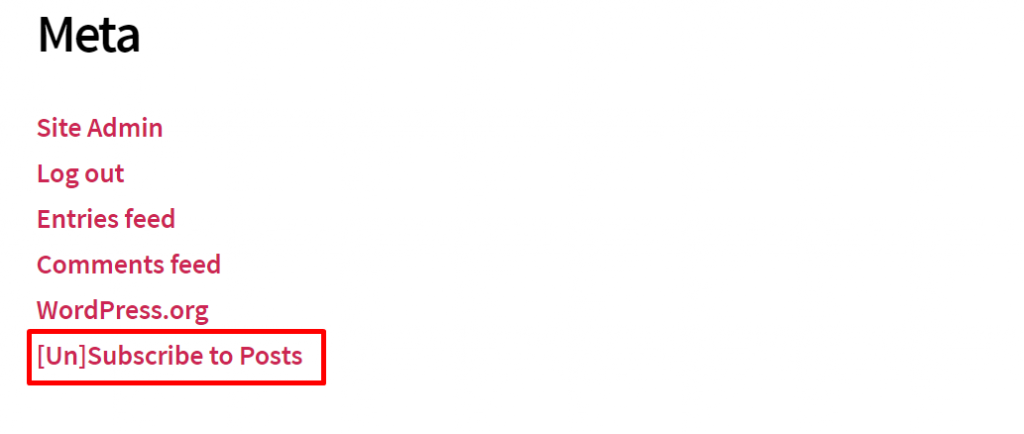 Show the Subscribe2 button on the Write toolbar
Enable popup style subscription form
Enable Subscribe2 Widget

Enable the Subscribe2 Counter Widget

Disable email notifications are checked by default on authoring pages
Use javascript to update the IP address in Subscribe2 HTML form data.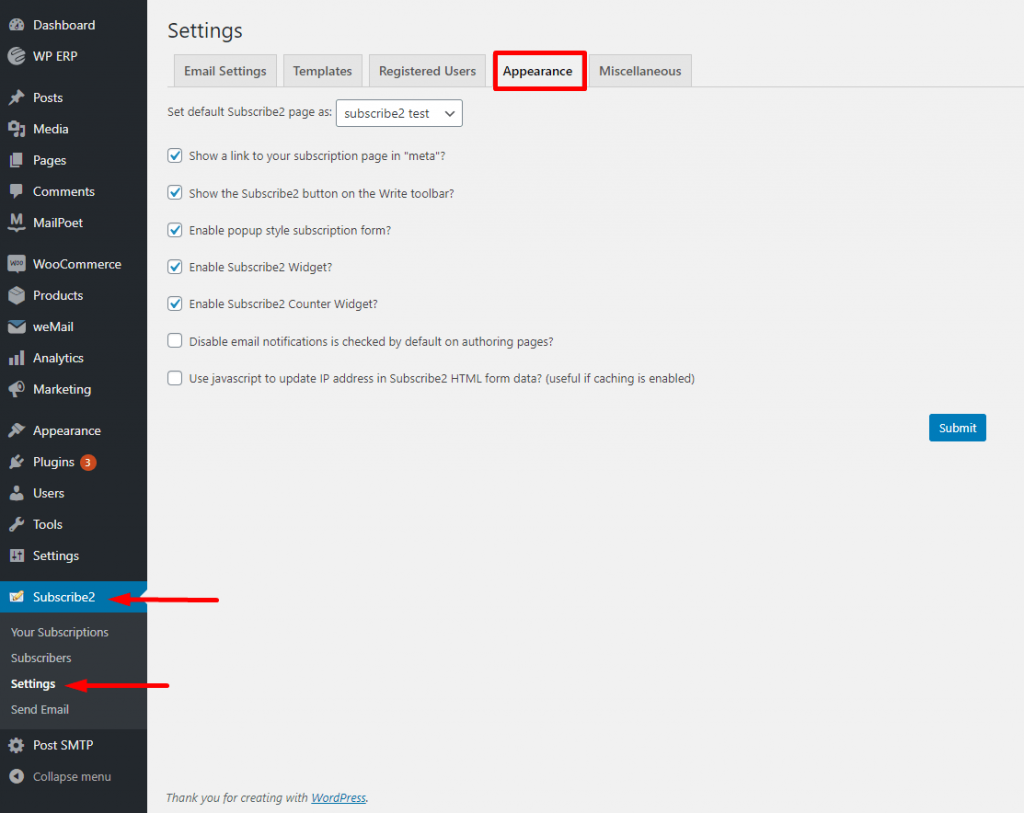 That's it for appearance settings.