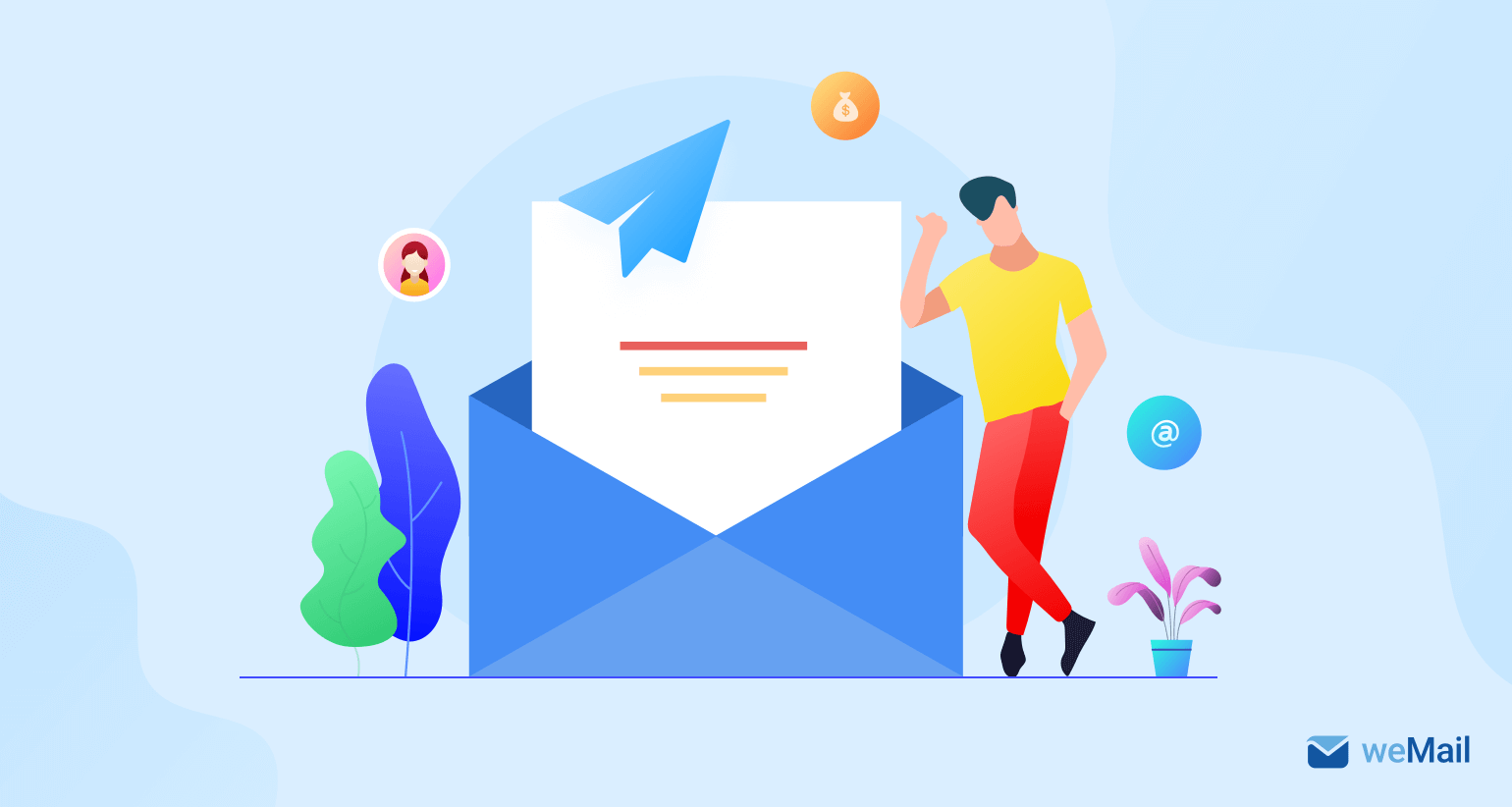 8 Best Email Marketing Services for WordPress In 2023
Do you want to leverage the power of Email Marketing in your business? Email Marketing is an effective way to make a strong connection with your audience. Moreover, it allows you to build a relationship with new prospects, leads, existing customers and even retain old customers.
Thus, Email Marketing is a powerful tool to make strong customer engagement and gradually convert them into loyal advisors.
In order to reap the highest ROI from Email Marketing, you have to follow the right digital strategy for your business.
In this article, we have listed the 8 Best Email Marketing Service For WordPress. It will help you to integrate the best marketing solution into your business.
Best Email Marketing Service For WordPress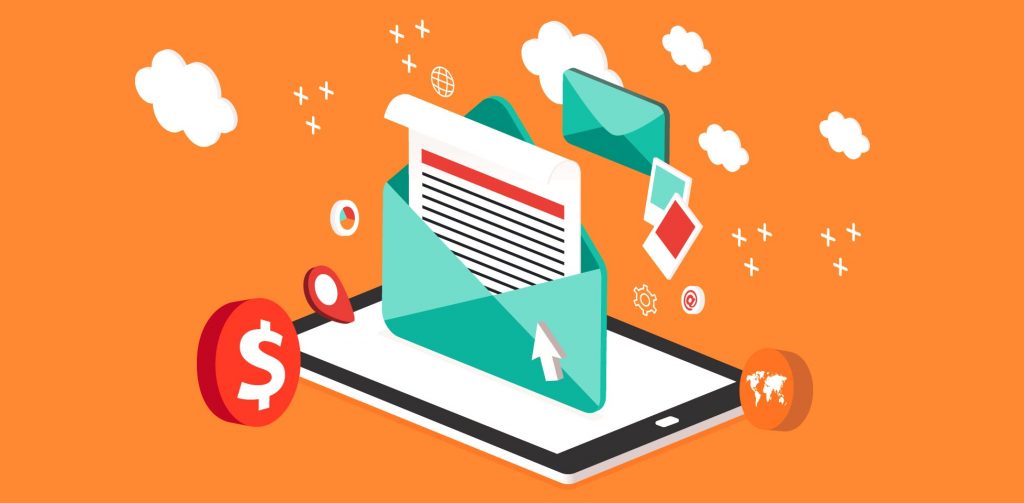 Email Marking is the cornerstone of a digital marketing plan. But choosing the right Email Marketing Service is crucial to be successful in your marketing campaign.
Let explore the unique features of the most popular Email Marketing Services for WordPress Sites. They directly contribute to your business revenue.
Mailchimp – Best All-In-One Marketing Platform
MailChimp is a complete package to customize your business strategy on your terms. This email marketing service helps you to grow your MailChimp lists and create a well-optimized opt-in form.
With MailChimp you can write better email newsletters, share them on social networks, and track the results concurrently. Moreover, you can easily integrate it with other existing systems and other popular form plugins on your site.
Key Feature:
Smart retargeting tool
Feature-rich Add-ons available
Responsive with every screen size
Better open rates of emails with follow-ups
Supports a wide range of trendy email templates design
Capable to reach an unlimited number of recipients at one time
Nevertheless, Mailchimp divides your audience into sub-groups based on engagement, location, behavior, actions, and others. However, it is helpful to design your further marketing strategy to improve customer relationships.
However, you can install the MailChimp plugin for your WordPress site easily to run your Email Marketing.
weMail- Simplified Email Marketing with WordPress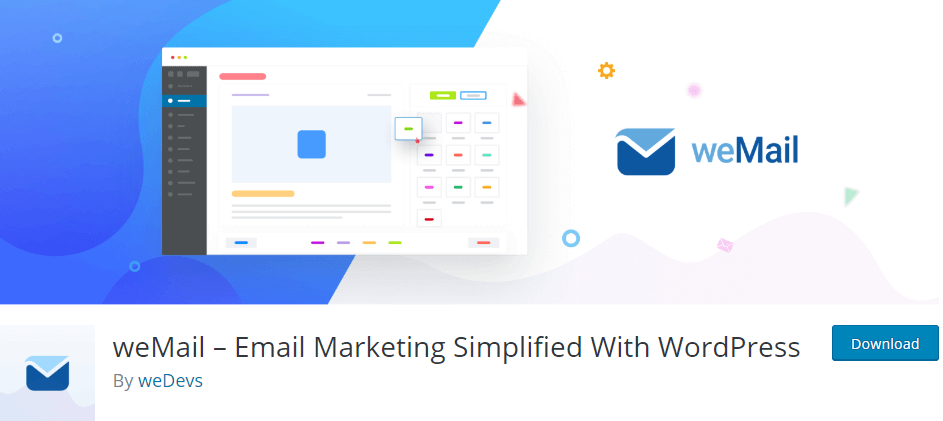 weMail is a robust platform for email marketing. This cloud-based marketing solution takes all the loads without impacting your server indeed. With the weMail newsletter platform, you can send emails via Amazon SES, SparkPost, Mailgun or your favorite SMTP provider.
Besides, it has deeper customer insights to make your email campaign more effective. Apart from this, you can customize a beautiful email design at an insanely low price. It is the best drag & drops email builder with the same delivery rate compared with other leading options.
weMail allows you to send intuitive emails for better customer engagement. Additionally, you can personalize each email based on your customer preference. It will help you to generate email considering the user's behavior and their preference. As a result, it automates workflows with better revenue.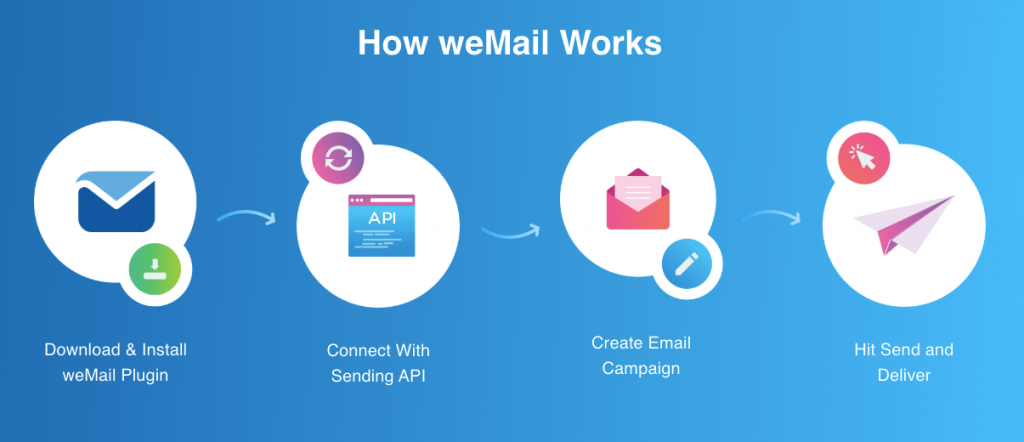 weMail will make you able to build any type of mail and send it to your desired recipient list. You can connect weMail with any of the supported email sending services by inserting the API key.
Most amazingly, it can work nicely with the most popular Form Builders such as Contact Form 7, wp forms, weForms, Gravity, and others. Also, it will lower the bounce rate by keeping your list clean.
Key Feature:
Built-in autoresponder
Capable to send authenticated bulk emails
Unlimited subscribers without any restrictions
Auto campaign report generator
Powerful list segmentation and targeting engine
Now, you can easily send the newsletter, collect leads, automated emails, add subscribers to a list and manage subscribers from your WordPress dashboard. It's a perfect solution for small to large businesses with large email databases.
Constant Contact – Best Email Marketing Service for Small Business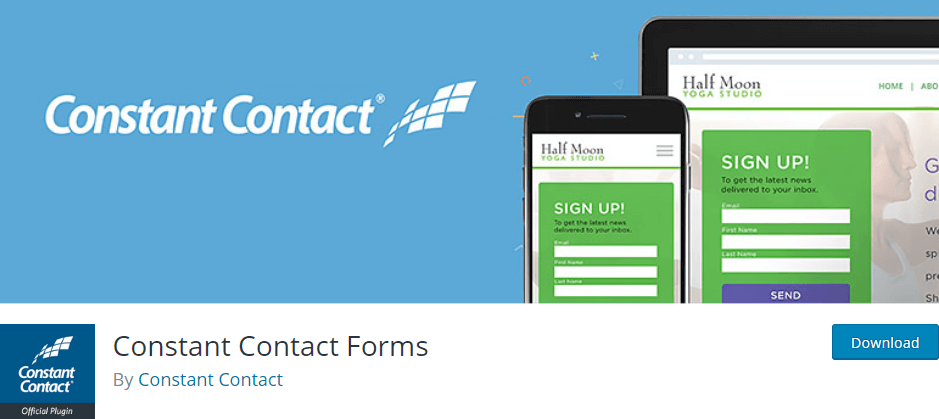 Constant Contact is more effective for small business owners to meet their goals. It will help you to create interactive email marketing and other online marketing campaigns. You can also perform social media marketing, online surveys, event marketing with this smart marketing solution.
This email marketing service supports responsive email templates and intuitive design. Moreover, you will get an option to select your industry and previous experience before starting. After that, you will acquire customized content and promotion ideas based on your preferences.
It comes with powerful features like A/B split testing tool, list segmentation, deliverability tools, autoresponders, online donations, and analytics.
Therefore, you can easily manage your contacts, email templates, the marketing calendar, and others. Hence you can trigger an unlimited number of email and prices depend on the number of subscribers on your contact list.
You can get this plugin on your WordPress site without having a Constant Contact account. It allows you to capture visitor information right from your WordPress site. Based on contact information and visitor feedback, you can customize the forms with suitable data fields.
Key Feature:
Use an easy-to-use email editor
Easy tracking and reporting system
Compatible with Facebook ads integration
Easy integration with an eCommerce platform
Powerful automation tool ensures maximum open rate
ConvertKit – Best Email Marketing Tool for Bloggers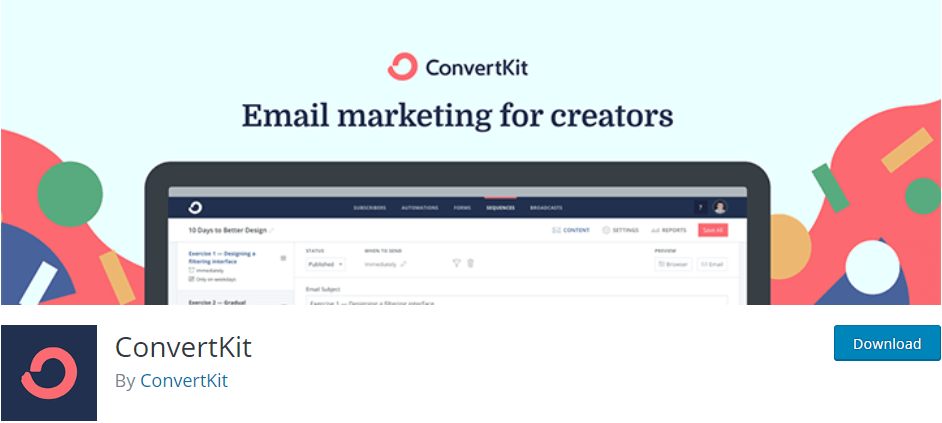 ConvertKit is a powerful tool to capture more leads and sell more products. It is the best marketing platform for bloggers, publishers, and marketers. With ConvertKit, you can embed email capture form anywhere on your site. It is an effective way to create interactive forms and send custom-tailored emails to individual subscribers.
You can insert a common form on every page of your site by configuring the setting page. However, you have the flexibility to choose different forms for an individual blog or page as well. You can do that within the ConvertKit meta box on the editing form.
Most amazingly, you can add ConvertKit as a plugin on your WordPress site. You can install and activate this Email MarKeting plugin as simple as other WordPress plugins.
Key Feature:
Specially designed for professional bloggers
Available content upgrades and incentives
Easy to manage auto-responders
Powerful targeting and segmentation tool
Well documented and email-based support
SendinBlue – Powerful Email Marketing Automation Tool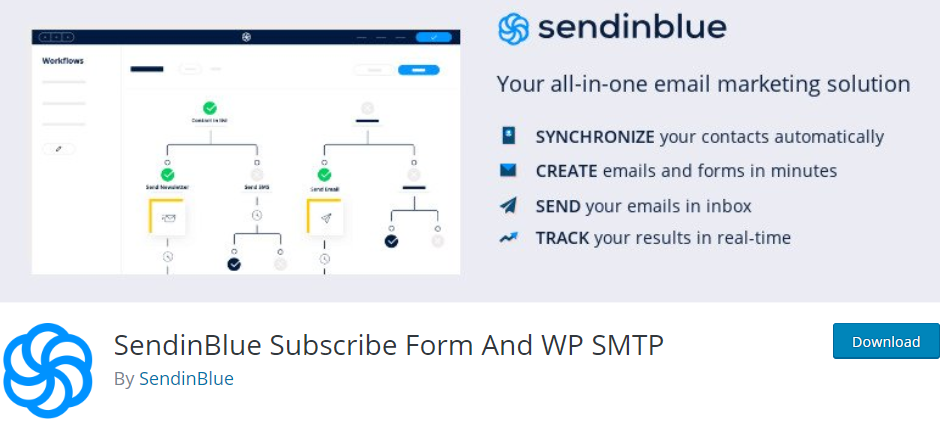 Sendinblue offers a cloud-based SaaS solution for relationship marketing. It is a beginner-friendly drag & drop Email Marketing tool. With Sendinblue you can automate the marketing workflows using email campaigns, sophisticated transactional emails, and SMS messages.
Furthermore, this marketing tool incorporates many advanced features. It allows you to pick the right time for sending an email with "send time optimization". It will increase open rates and improve customer engagement.
Sendinblue is a powerful all-in-one email marketing plugin to empower your WordPress site. You can create and send beautiful newsletters using this responsive marketing tool. Additionally, it's drag & drop features allows you to create custom emails.
Key Features:
Supports flexible email template
Easy segmentation and retargeting option
Preset filters to build a dynamic contact list
Smart integration of an AI algorithm to analyze recipient behavior
Drip – Best eCommerce Email Marketing Manager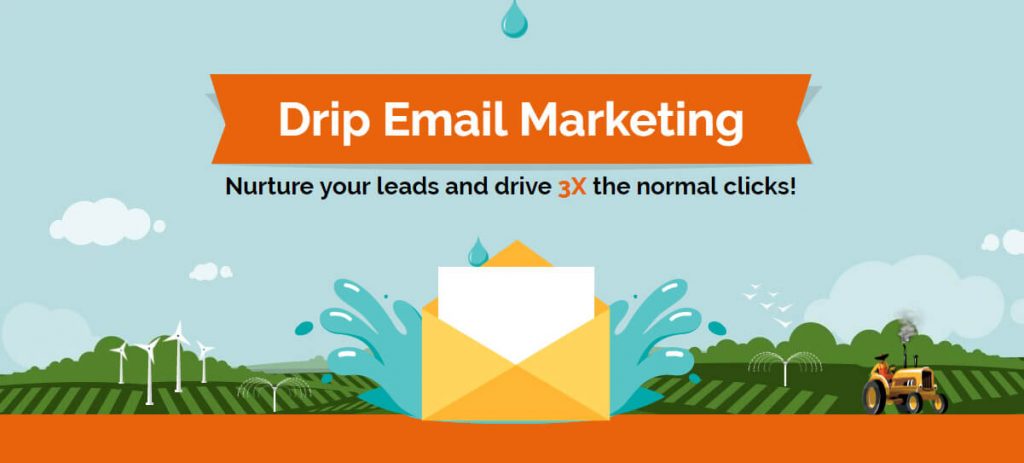 Drip is a powerful Email Marketing Automation tool for eCommerce site owners. It makes you capable to analyze your potential customers deeply. Moreover, you can personalize the template design based on the drip reports.
With Drip you can identify the behavior of your visitors and retarget them by sending emails at the right time. Nevertheless, it lets you bring out a better strategy by identifying customer's reactions like cart abandonment, unique users, geography, and return visitors. In addition, you can measure the number of buyers, pages a visitors usually browse, clicked links, and others.
Using these statistics, you can customize your email marketing strategy to improve customer engagement. It will also boost the sale of your eCommerce site.
You can integrate this marketing solution into your WordPress eCommerce site with a few clicks only. It will allow you to collect more leads, get new insights, and trigger more automation all across your website.
Key Feature:
Easy marketing automation
Smart email segmentation and list group
Easy integration of Campaign Monitor
Well documented learning materials
Incredible customer support
GetResponse – Best Bulk Email Services for Webinar Marketing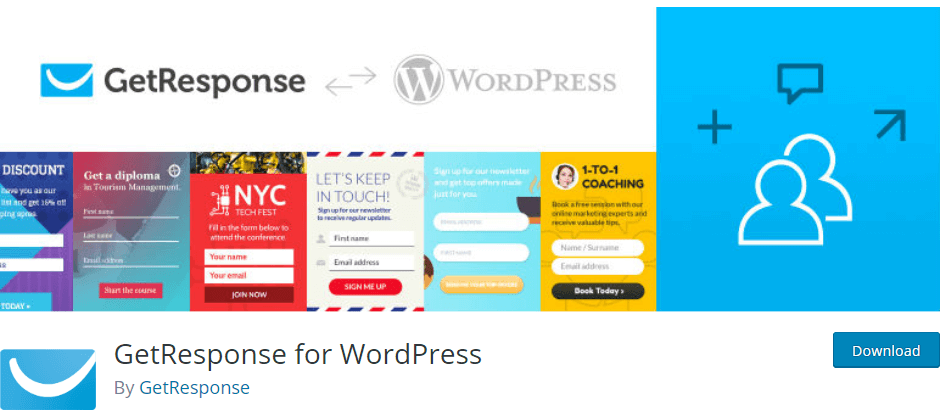 GetResponse for WordPress allows you to add site visitors to the contact list and update contact information. You can add your GetResponse landing pages to your WordPress site as a page. It's a powerful tool to track your site visitors and their behavior.
Also, this plugin will analyze the data on your site visitors. After that, it will automatically update your contact list to reach more reliable clients.
Key Features:
Advanced A/B testing tool
Easily customizable plugin
Create and host webinars
Supports high-converting signup forms
Integrates with popular email marketing services
AWeber – Affordable and Easy to Use Email Marketing Tool
AWeber is one of the most effective ways to find your audience and build a strong relationship through email marketing. It allows you to use ready email templates, list management, autoresponders, and email tracking.
With AWeber small to medium businesses can their email campaign seamlessly. Above all, you can integrate AWeber easily with your WordPress website, landing page builder, or optin form builder.
Key Features:
Smart drag and drop builder
Effective lead generation service
Auto email list generator
Capable to control user access
Helpful and responsive customer support.
Email Marketing Best Practices: Thing You Should Consider
As we have said above it is important to select the right Email Marketing Service for your business. An Email Marketing Service provider may popular in the market. But it does not make it a perfect choice to meet your marketing demand. You should take your decision based on your business strategy and own requirements.
In general, you should consider factors like ease of use, unique functionality, price, ease of adaptability and so on.
Let's have a quick glimpse of the essential elements you should focus before investing in Best Email Marketing Service For WordPress:
Ease of Use: Its hard to adopt a complex system into your business. So, you should pick the Email Marketing Service that is easy to operate and compatible with your business.
Business Industry: Some services are specially designed to work with a specific industry. You should pick the service that satisfies your business requirements.
Email Template: Most of the Email Marketing services support different types of pre-built Email Templates and designs. Therefore, you must check the design pattern before making the final decision.
Overall Functionality: Nevertheless, you must have a strong overview of all the features and attributes of the email services. Then, you can compare all the functionality with your needs and close your deal.
Price: Before investing money you should consider all further obstacles and results that will make you beneficial.
However, you have to analyze all the consequences and impacts before integrating an Email Marketing Service into your business. An optimized marketing service will influence you to achieve the business goal.
Final Thought
There are tons of Email Marketing Services are available in the market. So, it is difficult to pick the right one that meets your business requirements completely.
Email marketing is a smart digital marketing approach for small to large businesses. You can reach your audience directly through email marketing. This marketing methodology allows you to connect with your target audience. You can throw your voice and improve customer engagement with an involving message.
However, it's tough to manage your contact list, send a bulk amount of emails, updates, and followup regarding Email Marketing. A smart Email Marketing Service can help you with pre-built email templates. Also, it will automate the whole process of Email Marketing to build a strong relationship with your potential audience.
Subscribe To Our Newsletter
Don't miss any updates of our new templates and extensions
and all the astonishing offers we bring for you.