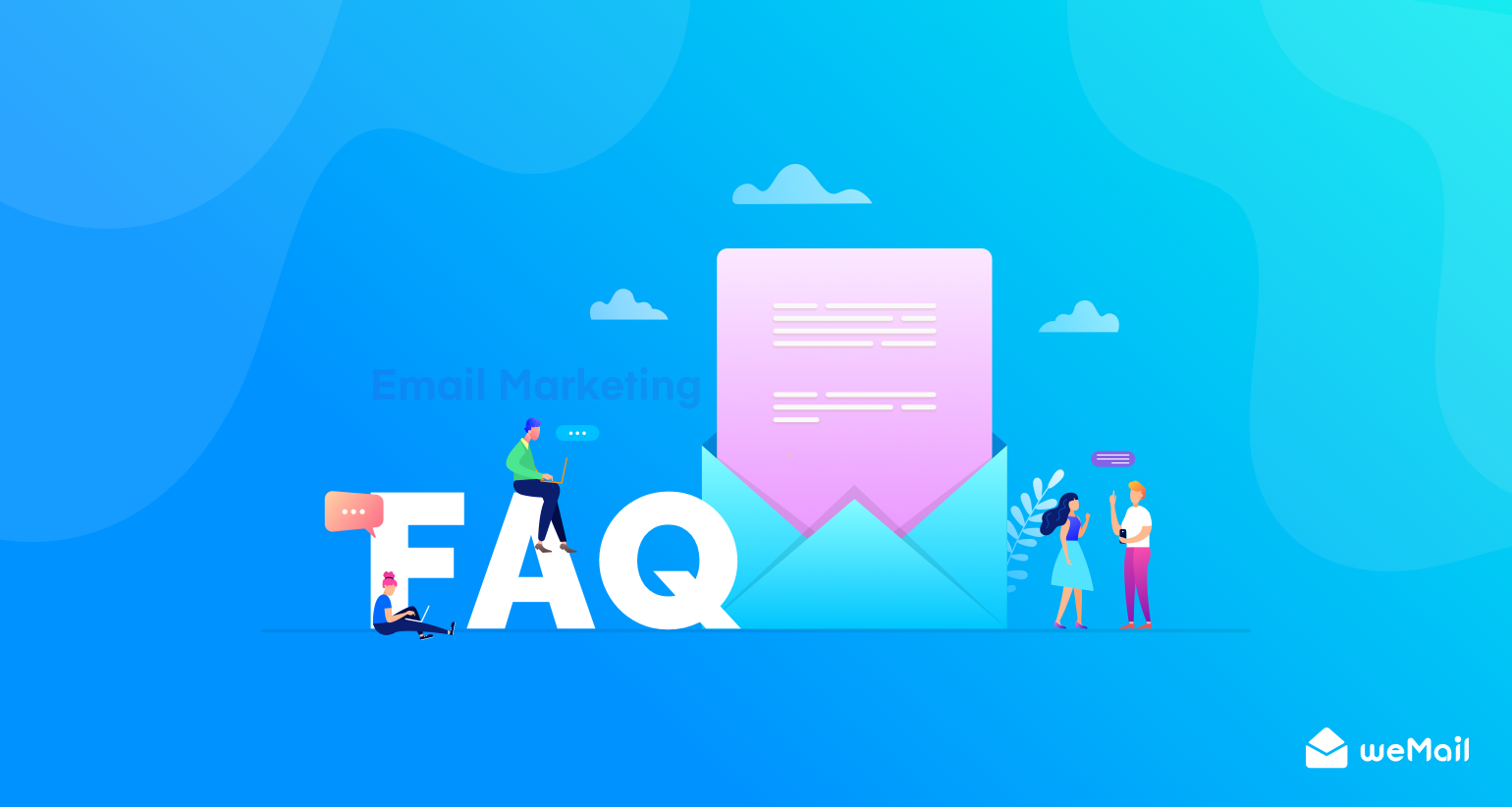 Everything You Should Know About Email Marketing (FAQ)
The marketing trends and policies are frequently changing gear due to advanced technology. And entrepreneurs from all fields are trying hard to get that momentum to ensure a strong online presence on the market.
However, we all know about email marketing and its benefits very well. And also how it can be a superior tactic to interconnect with customers. But unfortunately, many of us still don't know the proper techniques of how email marketing should be approached towards the customers.
That's why in this post we will be discussing some important email marketing FAQ where you'll get each and every possible answer elaboratively. And we hope that you will get the answers you are looking for regarding email marketing.
Anyways, enough talk! Let's dive into the discussion.
Email Marketing FAQ: Answers You Must Know About!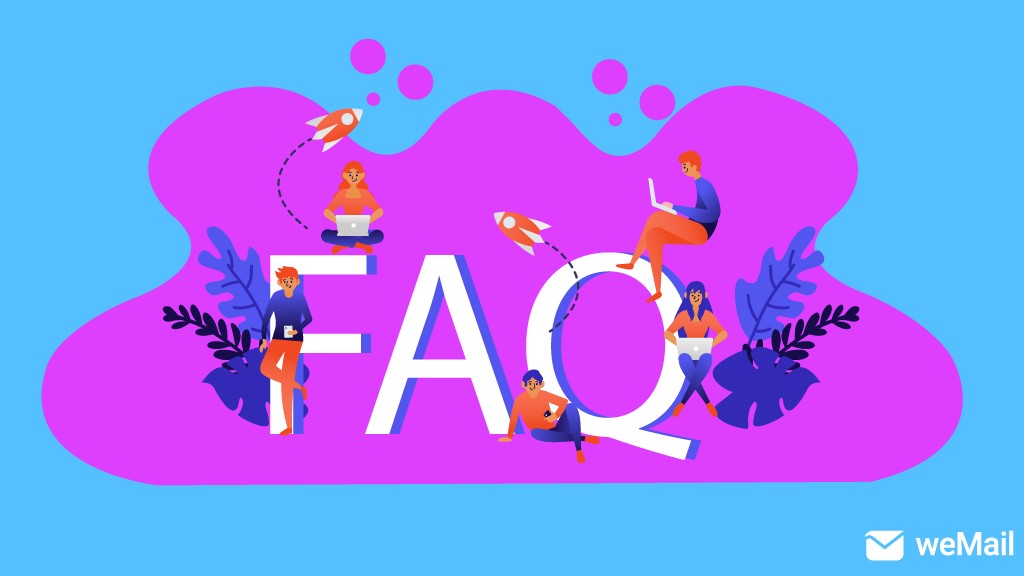 Because of a lack of experience, many marketers don't know the actual implementation of email marketing. As a result, they fail to reach their goals and lose confidence.
But if you know the answers to the below questions then its easy to get your lost confidence back.
▶ What's The Main Purpose of Email Marketing?
Well, this is a very common question that comes in the mind of many users. The main purpose of email marketing is to reach loyal customers. And encourage strangers to do business with you.
▶ What Types of Email Marketing I Can Do?
In a basic sense, there are three types of email marketing and they are:
Email Marketing for Newsletters. To send promotional messages, offers, product updates, and deals, you can utilize this process.
Transactional Emails: In this category, you'll get email receipts, invoices, billing statements, and order confirmations, etc.
Personalize Emails: Personalized email means, sending emails to the email subscriber in a category wise. As a result, it provides them more relevant offers & deals to ensure a positive communication experience.
▶ How Can I Grow My Email Subscriber List?
This is another most frequently asked question by the users "How can I grow my email list?" Well, if you want to succeed in the email marketing sector, you have to be patient and calm.
You need to grow your email list with the right people otherwise all your efforts will be for nothing. For example, your list must include past, present & potential customers, friends, family, ex-coworkers, etc. And then you can AB test them for further approach. Finally, you can sort them out according to the priority base.
▶ What is Email Marketing Strategy?
Basically, the email marketing strategy is a process that a marketer finds out and deliberatively follows to gain marketing goals. And email marketing or campaign makes it easier for marketers.
▶ What Are The Benefits of Email Marketing?
The benefits of doing email marketing are enormous. In this day and age, no one can think of a single moment without email marketing, especially to keep alive the online presence.
However, let's see how it can facilitate us in digital marketing:
Drives More Traffic
Increases loyal customers
Boosts sales
Optimizes your time and effort
Chance to analyze customer data
Know more about how email marketing can benefit you.
▶ What Are The Email Marketing Examples?
The best email marketing examples are,
charity: water: Donation Progress Update
Brooks Sports: Desiree Linden's Boston Marathon Victory
BuzzFeed: 'BuzzFeed Today' Newsletter
Uber: Calendar Integration
TheSkimm: Subscription Anniversary
Mom and Dad Money: Get to Know Your Subscribers
These are the top email marketing examples for all time. They've approached the right way and that's why they were able to make it to the top.
So, If you're good at communicating with people, surely you can create an impact on their minds. The fundamental theory of doing business is to win customer's hearts. This is exactly what HubSpot talked about in their post.
▶ Is the Subject Line Important While Sending An Email?
47% of email recipients open an email based on the subject line alone.
So, yes subject lines are an important part of your email. In most cases, it plays a vital role to take decisions whether your emails get opened or not. So it becomes very important for marketers to know how to write an email with a catchy email subject line.
▶ What Should I Do If I Send The Wrong Email?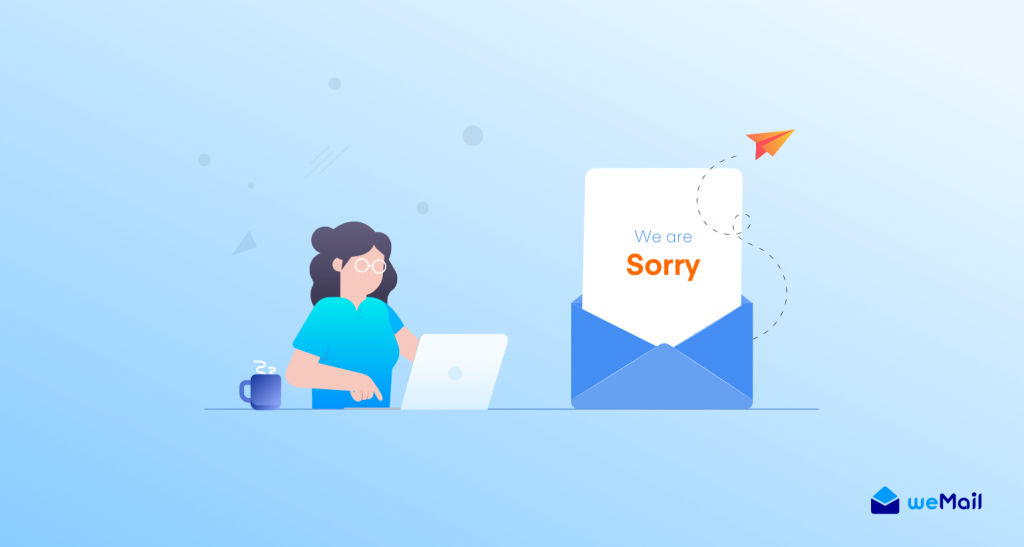 It's very normal and quite obvious to make mistakes. And people will surely understand your problem if you express the whole scenario. But your clients are not present physically, then how you could explain? In that case, sending an apology email with a nice explanation can be an effective one for you.
▶ How Many Emails Can I Send At A Time For Free?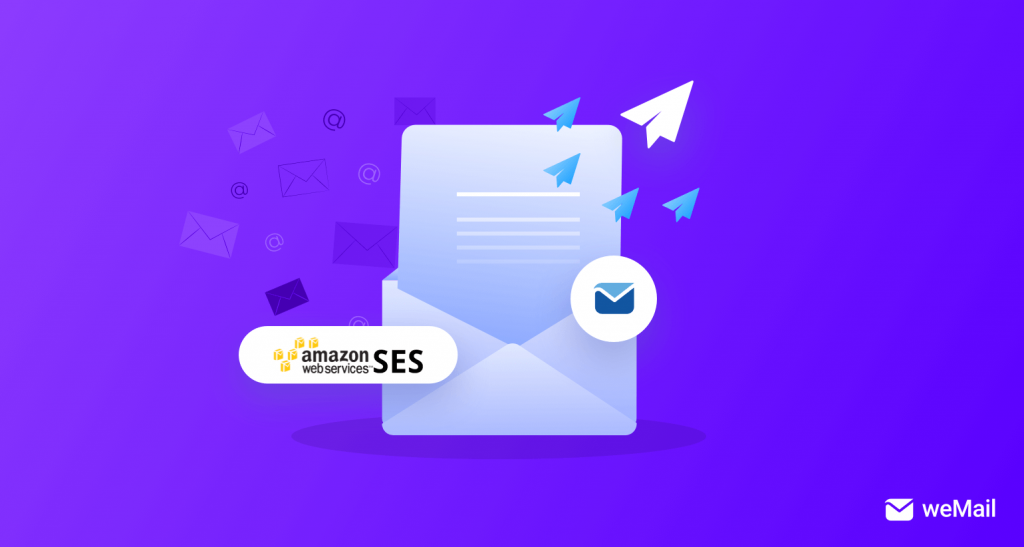 This is another frequently asked question by many users. Generally, it's quite difficult to send a huge amount of emails at a time. In that case, you can opt for some email marketing tools, such as Mailchimp, Campaign Monitor, MailPoet, and weMail. If you want you can send 62000 emails a day for free.
▶ How Can I Improve My Email Marketing Strategy?
There are many ways to improve email marketing strategy. But you have to consider which one suits you. So let's have a check the following tips to improve email marketing strategy:
Update your email list regularly
Send more personalized emails
Use emojis carefully in your subject line
A/B Test your experiment
Segment your email list
▶ How Can I Increase Email Open Rate?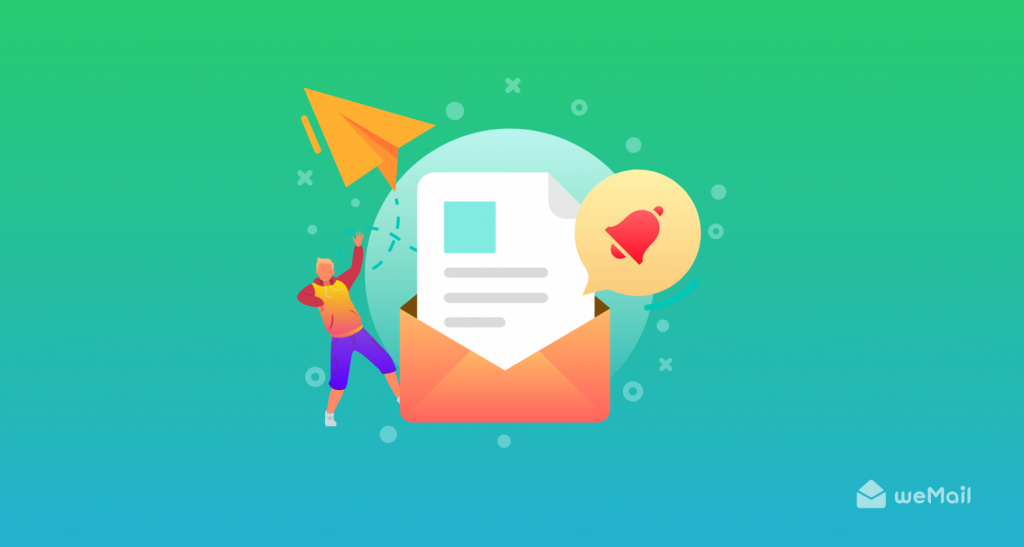 This is the vital issue that every marketer face during sending emails to their customers. Yes, without knowing the proper way of sending effective emails. As a result, their email directly goes to spam.
So if you can effectively maintain the procedure, your email open rate may increase. However, let's know shortly how you can increase email open rate by following tips:
Provide a catchy subject line
Pick a suitable time for sending emails
Segment email lists & update it regularly
Try to use the engaging preheader
Use emoji if needed
So these are the most common email marketing FAQ. And if you have got something common from here let us know or if you think we missed out something, also let us know by the comment section.
If you are looking for a solution to keep you from making mistakes and help you send amazing emails then weMail is the right tool for you.
weMail: The Ultimate Solution For All Email Marketers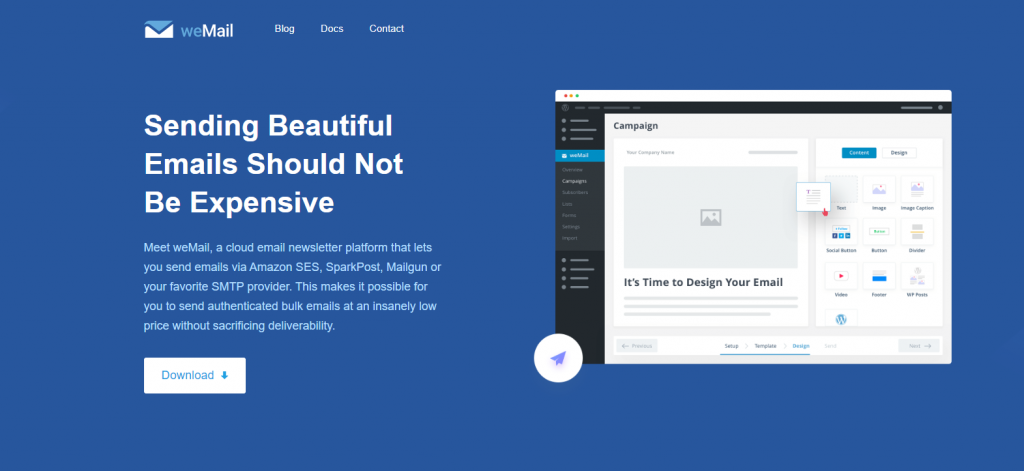 Well, we all know the benefits of email marketing and its future outcome. If you can manage to utilize it properly, surely you can take your business up to the mark. And also stand out in the crowd of competition.
Like other email marketing solution, weMail comes out with some gigantic features which can effortlessly boost up your email marketing workflow. However, we'll show some exclusive features of it.
Integration with WordPress Outcomes
Addition of WordPress Contact Form
Great Way To Analyze Your Audience
Email Listing Features
Import & Export
And the most important part is they are totally free to use. So if you're thinking of doing email marketing for your business, you must prefer such a solution where you can easily get all the useful features at a time.
Anyways, if you want to learn more about weMail, then you check the following article 👇
If you have any queries or want to learn more about weMail then feel free to contact us
Subscribe To Our Newsletter
Don't miss any updates of our new templates and extensions
and all the astonishing offers we bring for you.