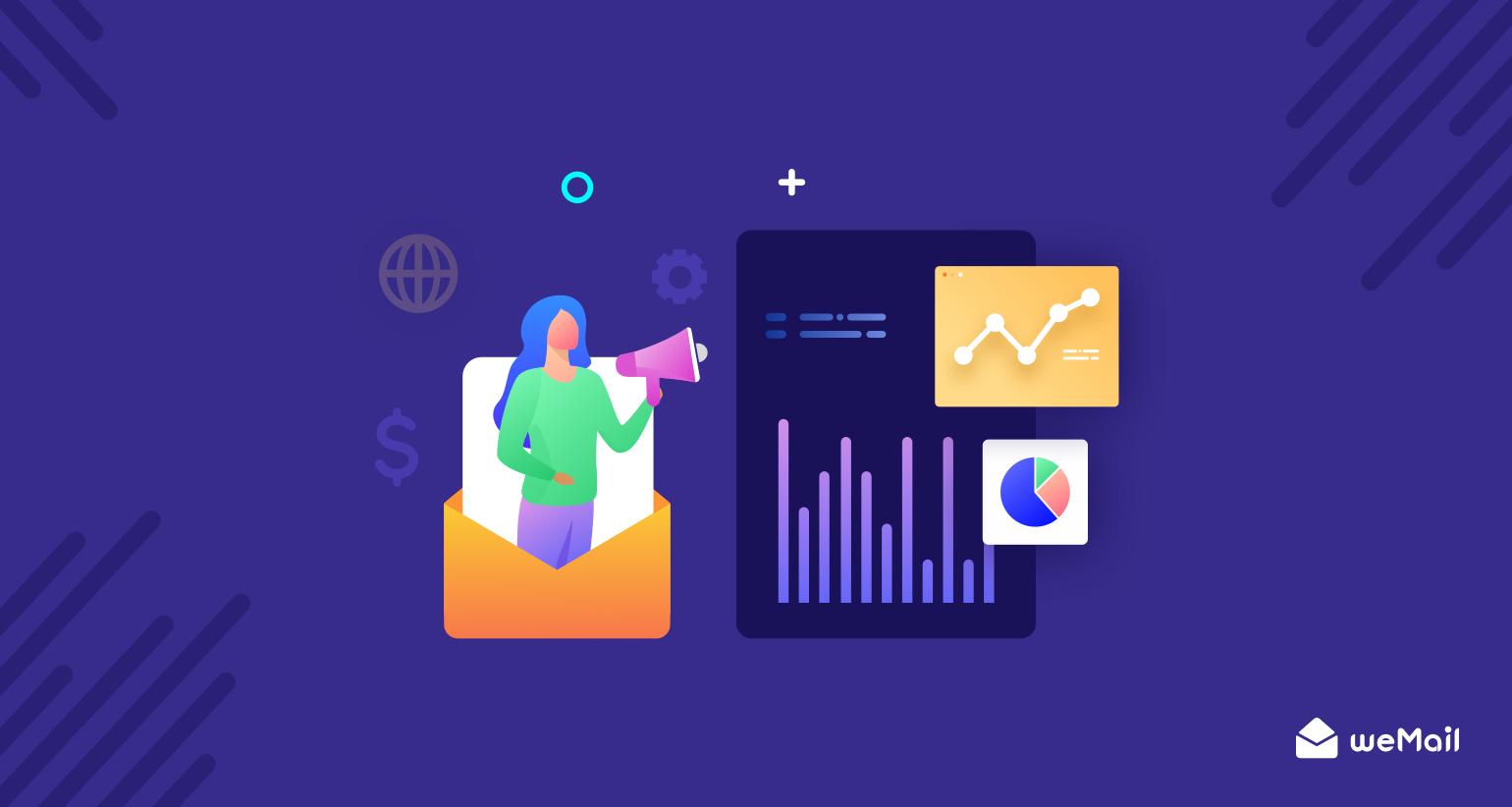 7 Powerful Strategies for Solving Low Open Rate Email Marketing
Are you worried about your low open rate email marketing? If the email click-through rate is not satisfying then you should concern about it.
But don't be panic. the solution to this email campaign issue is not that critical. All you need to just follow our proven strategies appropriately.
Successful Email Campaigns are Your Ticket to Online Profits.

weMail
Sending emails to millions of subscribers is now a matter of a few minutes. As many email marketing tools are available on the web. But accomplishing a strong email campaign depends on every part of an email campaign.
Let's face the common yet critical situation of an email marketer. Today we will discuss the most flourishing ways to get a better result within a few days.
7 Ideas to Solve Low Open Rate Email Marketing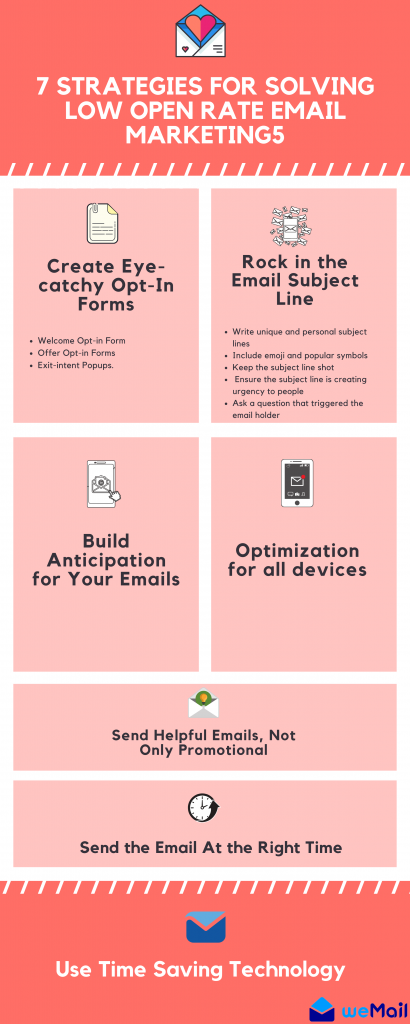 Fewer clicks and view means your sales are in bad shape. One of the reasons for this condition is people are not opening your emails and obviously the click-through rate is decreasing. Dive into the ideas fast and get out of the problem soon. We are always here to support you.
Create Eye-catchy Opt-In Forms to Collect Customer Information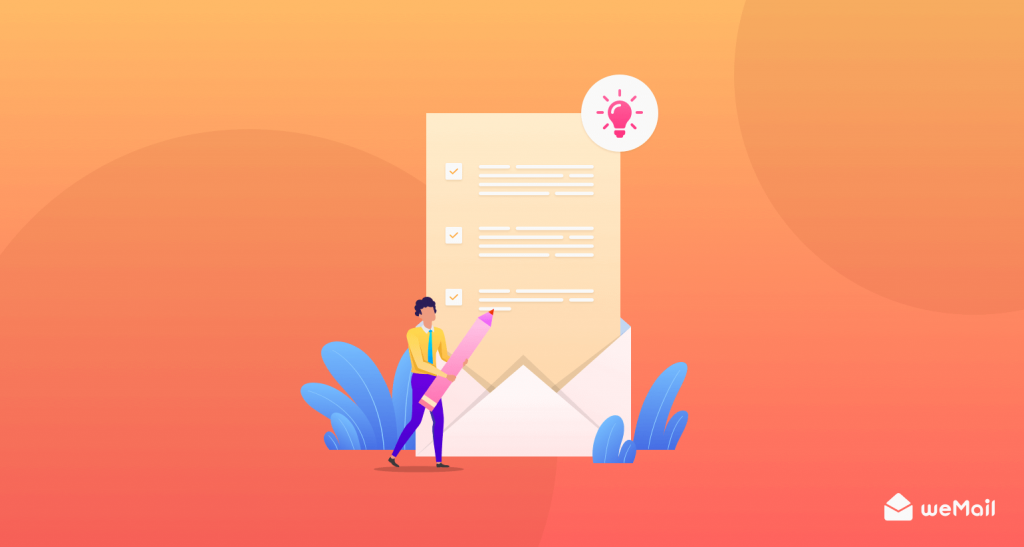 Firstly, ensure that people opt-in to get your emails. The point is not about single or double opt-in. If your subscribers voluntarily provide their email address you will be successful to gather lots of interested clients automatically.
For that, you must build an eye-catchy opt-in form, which will collect the email. Don't build the same form for every part of your website. Forms for different parts of the site are more effective. There are some examples for you below. 
Welcome Opt-in Form
When your visitor comes to your website, an opt-in form can welcome them. And, describe your site's main motto within a few seconds. You can offer them giving regular updates if they provide their emails. This will work well for the interested visitors who really want to get the updates from you. It can help you to improve the low open rate email marketing.
Offer Opt-in Forms
In this opt-in form, you can show your current offer or deals to attract your subscribers. Within a few words describe how will they profit and how long the offer will stay.
Exit-intent Popups
This form will popup in front of the exit intended visitors with numerous lead magnet.
Your arrived email may not open if you send emails to the users who have not opted in it. Thus your email can be in the spam box. And, too many spam reports are enough to destroy your sender reputation. In the future, you will face lots of problems in email marketing regarding this.
Higher Email Opens = Better Site Profits

weMail
Rock in the Email Subject Line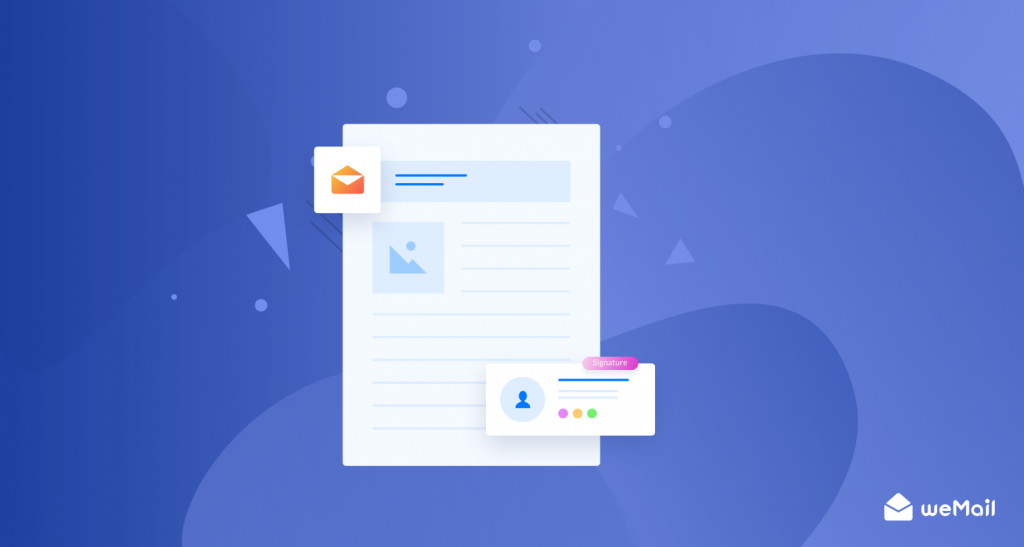 What do email subject lines mean to you? Have you ever realized it as a visitor/ client/ subscriber? Well, according to Litmus 34% of email receivers state that the email open rates mostly depend on the subject line.
Even just because of the subject line almost 69% of people will mark the email before opening as spam. Subject lines can affect your sale, click-through rate, number of unsubscribers, and more.
So, for solving low open rate email marketing you must send always helpful emails to the clients.
How to write a subject line effectively?
Write unique and personal subject lines to attract the email receivers
Include emoji and popular symbols
Keep the subject line shot
Ensure the subject line is creating urgency to people
Ask a question that triggered the email holder
You can also check 10+ Tips for Writing An Email for more information.
Build Anticipation for Your Emails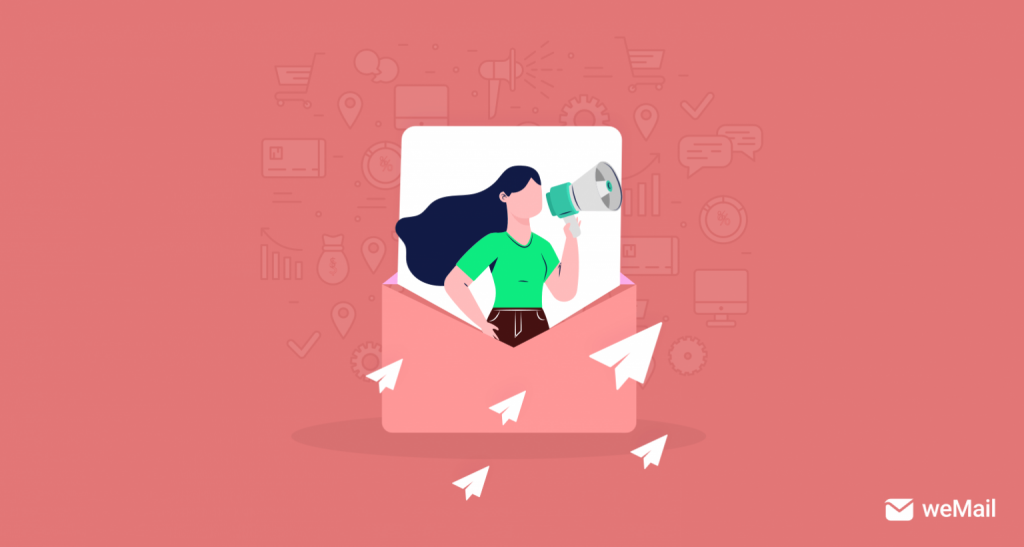 If you want to increase the open rate rapidly, then anticipation can be a way to your success. For instance, you have something that is desiring for many people, make them wait and increase their craving.
All these processes called building anticipation email marketing and it is really a powerful force to solve the low open rate email marketing. So, send an email today which will promise to fulfill in the next email very soon.
Emails should be Optimized for All Devices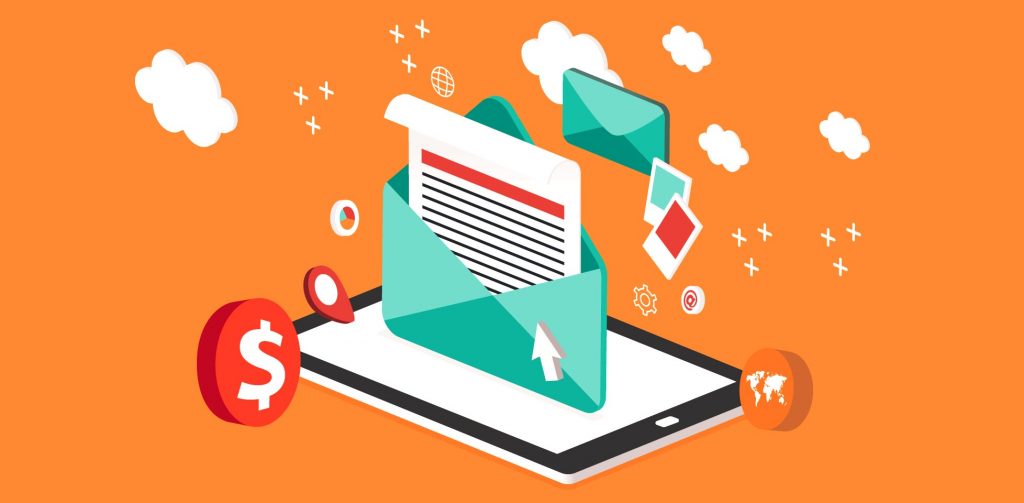 It's been a long time where most of the people used to access their inbox from desktops. People are now tech-savvy and their email addresses always open in their mobile or tab as they are very handy to carry.
So, if an email receiver gets an email which is not supported in his/ her portable device, will he/ she like to read it? We think you don't need the answer.
80% of emails are opened on tablets or smartphones

Hubspot
However, if your email and the landing page are not mobile-friendly then you will get a quick rejection from the subscribers. And, nothing can save you from it, if you don't change your settings of device-friendliness.
Send Helpful Emails, Not Just Promotional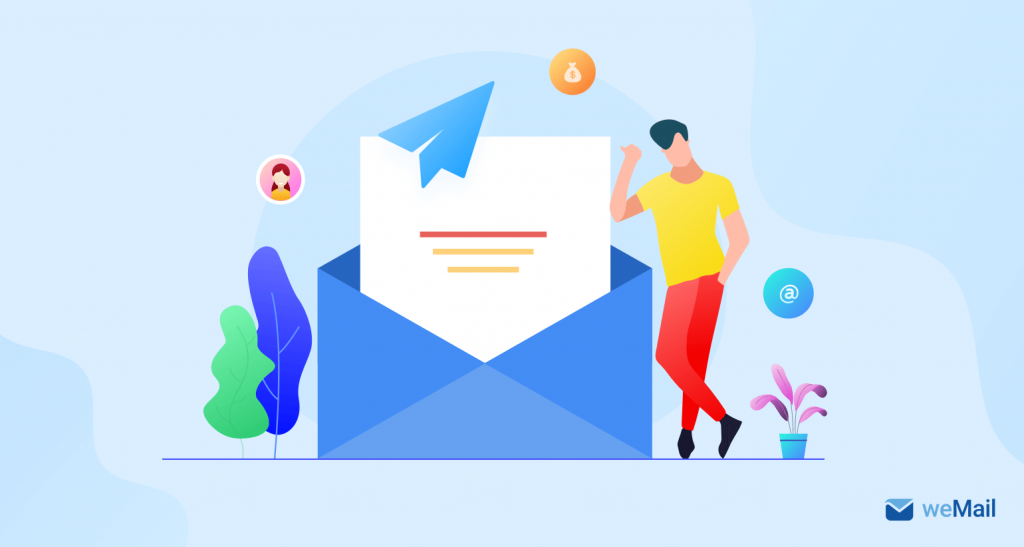 Do your emails add value to your customer's life? If not, that means you only send emails for your site advertisement and promotion. Then, my friend, you will lose your clients very soon. Because every day lots of emails enter in their inbox, the receivers get bored and they mark those emails as Selfishness can never bring you success.
So, don't trouble your customers. Send them emails which will help them even a little bit and add value in their working life. If your email helps them to fulfill their requirements, they will wait for you and this will make you a brand.
Well, you can send emails like-
Appointment Reminder Email
Free trial email
Email marketing is a long-term investment, you can be benefitted all life long. So, treat your campaign as care for your customers. No one can beat you then!
Send the Email at the Right Time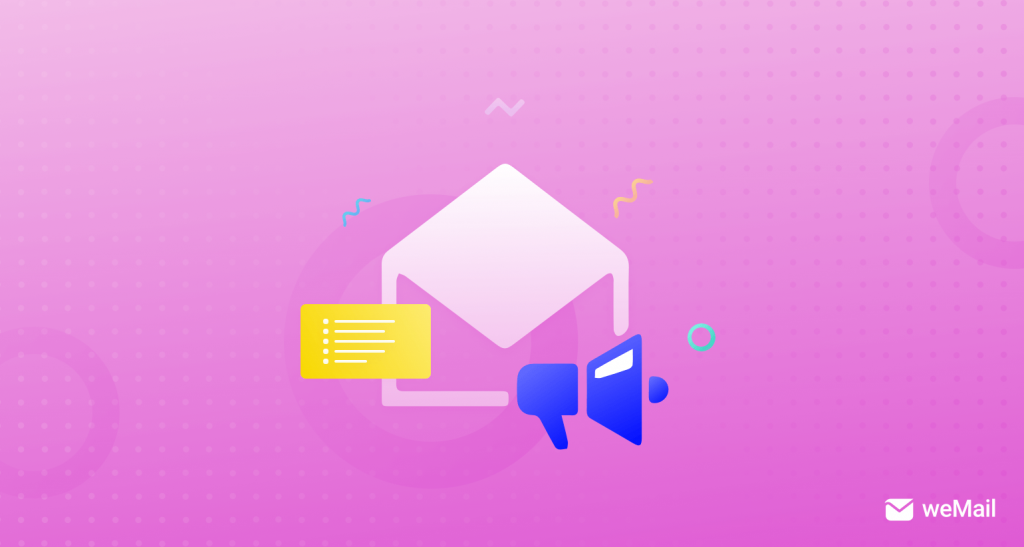 Click-through rate depends on the time you send the email to your subscribers. If you do send it at the wrong time there will more chance of low open email marketing. And, people may not take action for that. 
People like to open emails between 8 PM to midnight.

Spaceship
Besides, maintaining the time you need to be frequent while doing the email campaign. If you send a few emails people may forget you. On the other hand, sending too many can lead you to the spam box.
Solve Low Open Rate Email Marketing Using Time Saving Technology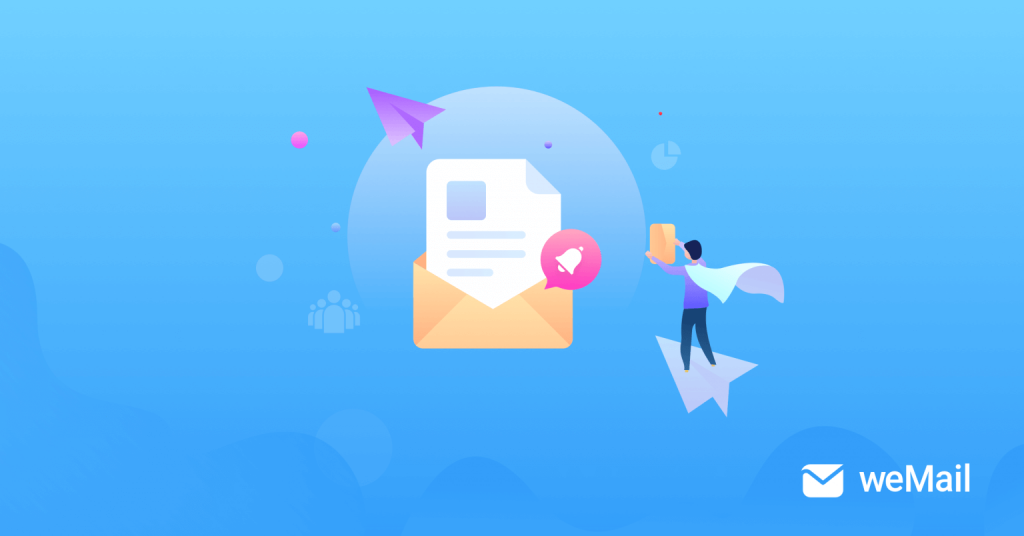 Technology is ruling the whole world. If you work through advanced technology, your work-load may down by 50-70%.
There are lots of email marketing tools online like-
Constant Contact
SendinBlue
Mailchimp
Drip
And many more.
They offer outstanding service and each of the services is super-effective. But most of their features are costly for regular users. To enjoy the top quality service you have to count sound dollars for using them.
On the other side, you can get weMail, an powerful WordPress email Marketing plugin that is available at a very low cost. Plus, there are many amazing features for free users.
Final Verdict on Solving Low Open Rate Email Marketing
So, if you want to solve all your email campaign problems you can follow our strong strategies. You can even share with us if you face any problem regarding those ideas.
Apart from that, you can use an email marketing tool to save your time and be on the favorite list of every customer's inbox. We will suggest you go with weMail for that. They offer awesome features and there are both free and paid versions for several types of users.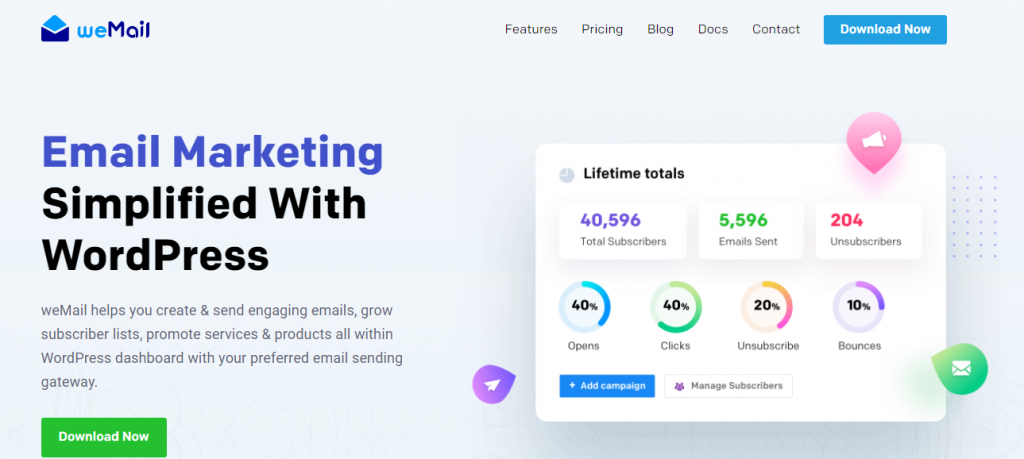 Even if their paid version is not that expensive like other email campaign alternatives.
weMail guarantees 100% satisfaction with their help & support service. However, if their plugin still doesn't meet your requirements, you can inform them. Believe or not they will happily refund 100% of your money within 14 days of your purchase. No questions asked.
Well, let us know if you use any other email campaign tools in the comment box. We will try to reply to you in the meantime.
Have a nice day!
Subscribe To Our Newsletter
Don't miss any updates of our new templates and extensions
and all the astonishing offers we bring for you.