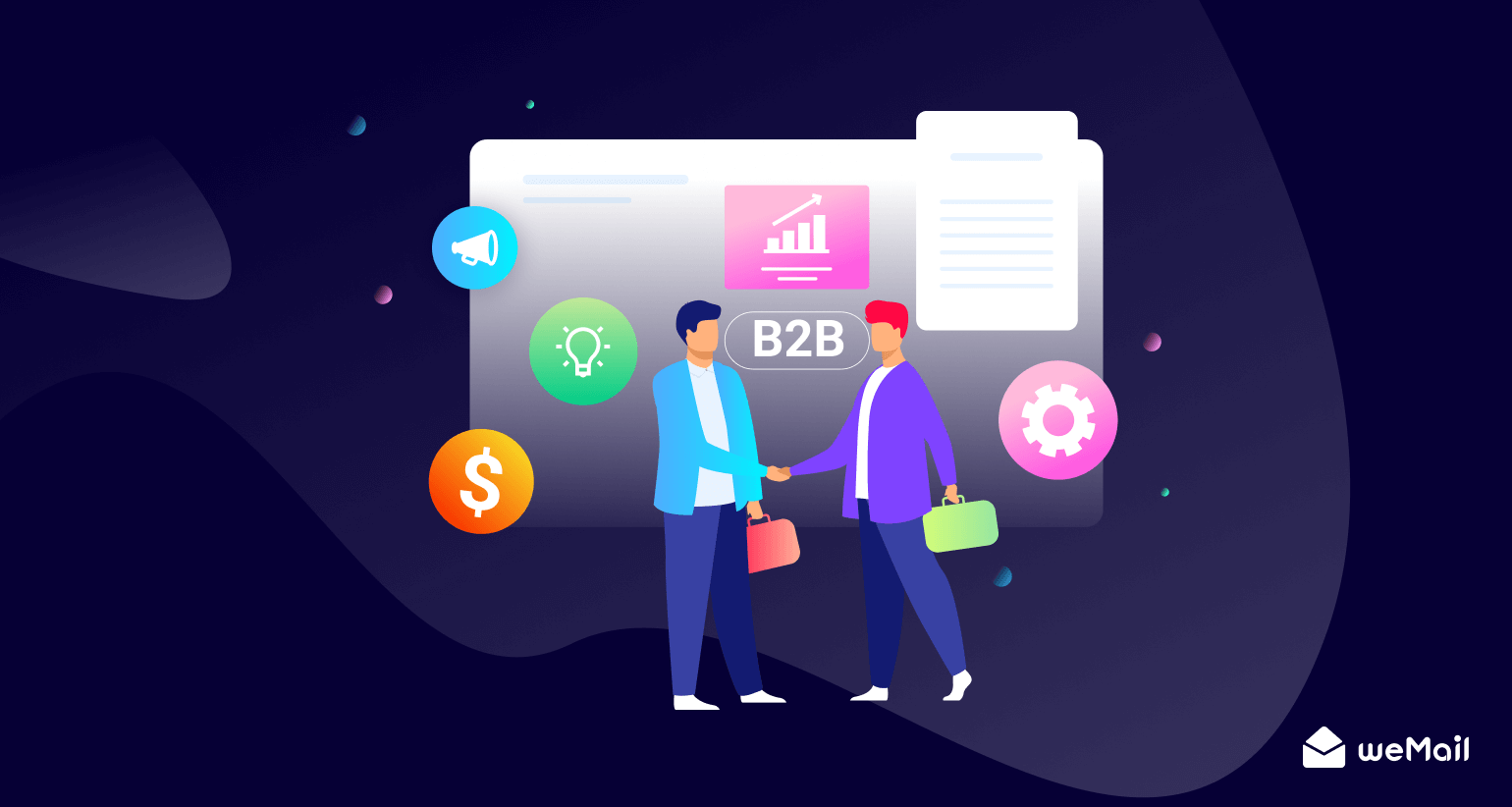 5 Proven B2B Marketing Automation Tips to Drive Your Sales
Look at all the successful B2B brands out there. Many of them rely on B2B marketing automation today. As of 2021, 51% of companies are using marketing technologies, and more than 58% of B2B brands planning to adopt them. So, when you want to do the same, you must know your automation goals and learn how to accomplish them.
Implementing B2B marketing automation needs you to understand it first. Then you must follow the proven techniques to generate the highest results possible. As you are dealing with technologies in marketing, it will be easier for you if you know how everything is connected and depends upon each other.
Hence, if you are searching for a blog where you can learn about B2B automation and the most effective ways to implement it in your business, you are welcome. Here, we will tell you the whole thing step by step. Keep reading.
How B2B Marketing Automation Works – A Definition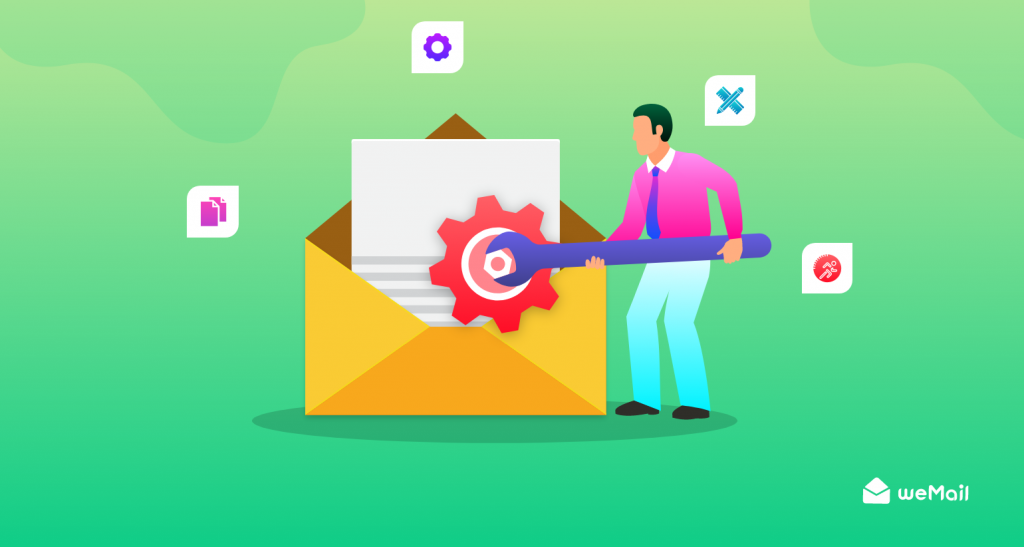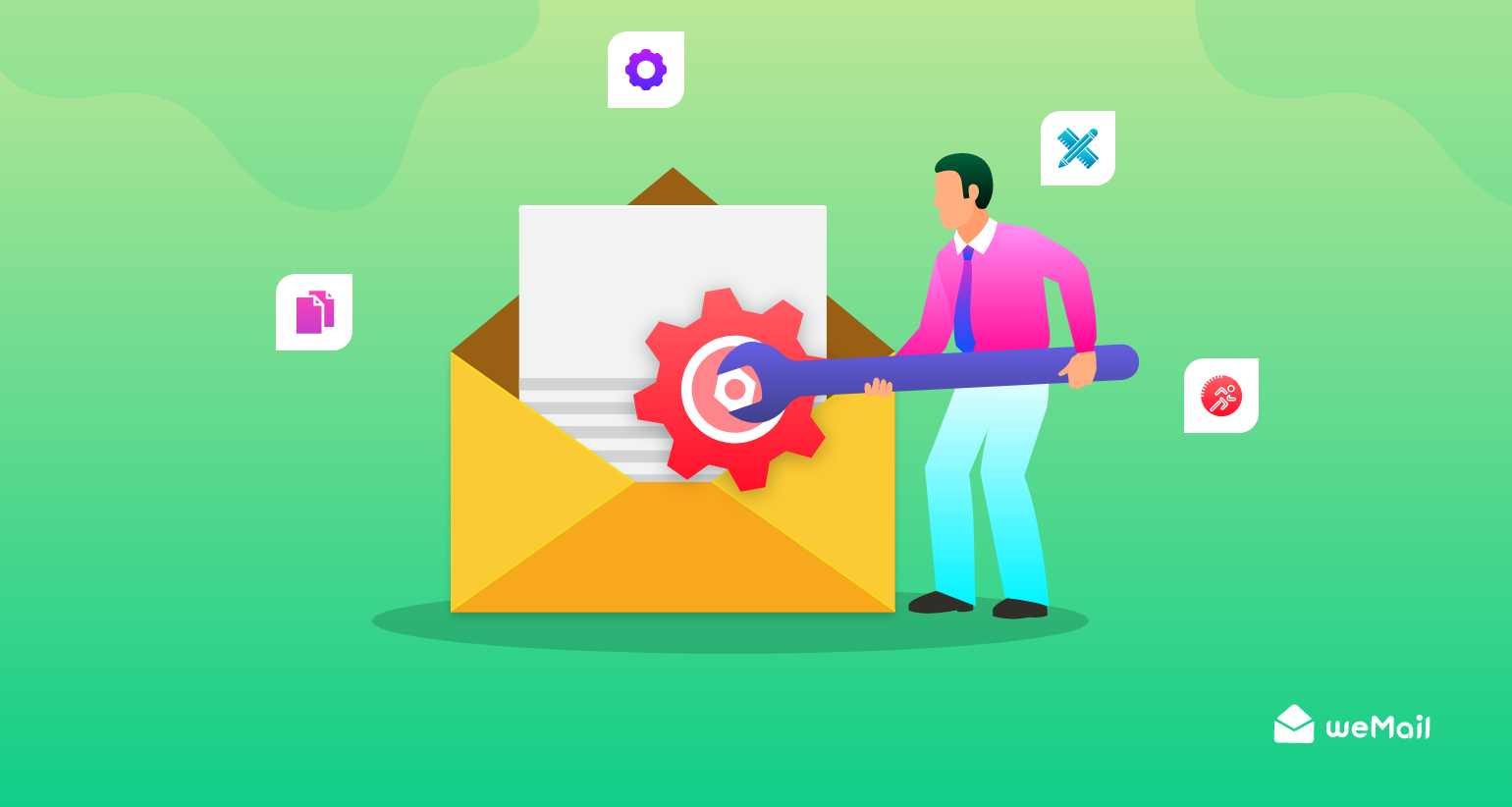 Suppose, you start working as a teacher, and everything is in different places. On your computer, you have a different file for attendance, leave, meetings, curriculum, name of the parents, holiday lists, and programs. Each time, to check on something, you must open a file at a time, then another, then check manually for coordination.
Hence, you start using software that puts all the files in a system and creates a database. You will get notifications for the next meeting, manage leaves and holidays in advance, set up the parent meetings, or accomplish the deadlines at ease.
Also, you can assign tasks for your fellow teachers who are also in the system. And the software gives you the whole picture of activities with reports and analytics from time to time.
That's how automation works. It streamlines all of your processes, makes it easier, saves your time and effort to reach the bigger goal.
Marketing automation replaces separate systems for email, web visitor tracking, lead scoring, nurture campaigns, campaign management, and reporting with one solution that streamlines marketing processes and shares data with sales.

McRae and Company
Apart from this common definition, marketing automation is all about how you use it to build relationships with your customers. For example, there are differences between B2B vs B2C marketing automation. The first one deals directly with the business, and the latter deals with the end customers.
In B2C marketing, your approach should be personal as end-consumer always want it like that. How carefully do you treat them and how effectively does your product help their cause? These questions a B2C customer asks, and keep searching for the answers.
On the other hand, B2B (Business to business) clients want to get educated. With your emails, tutorials, blogs, and webinars, you provide all the relevant information about your product that helps a B2B client learn and grow an interest in your business. This also builds your brand reputations gradually.
Best B2B Marketing Automation Tips to Gear Up Your Revenues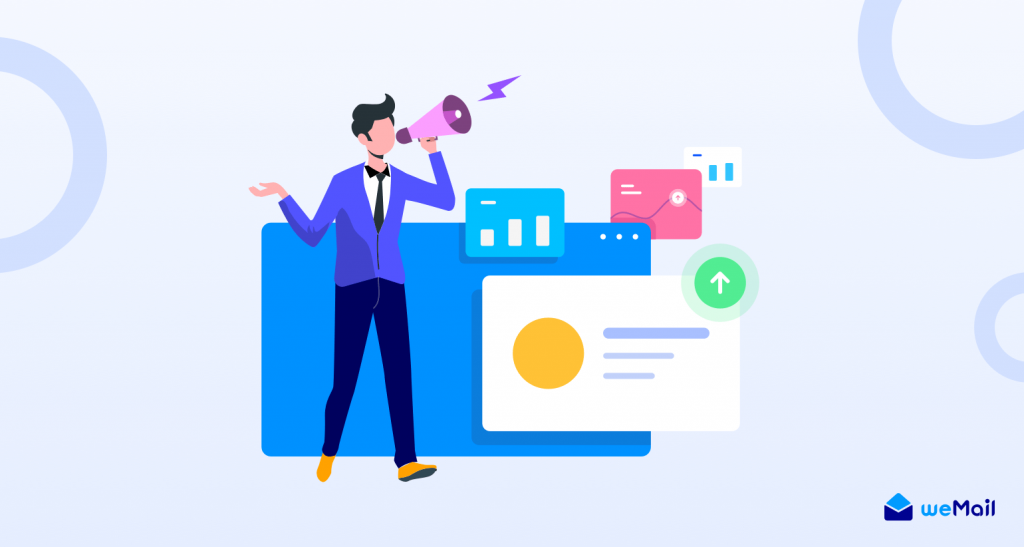 There are a lot of marketing channels you can use for B2B marketing automation. However, in most cases, email marketing works the best. With a series of email campaigns, you can make connections, keep the client relationship strong and growing, and above all, you can send every type of content through emails. This channel is developed as a multi-dimensional powerhouse for reaching out to people.
According to Marketo, "regardless of the types of business, 50% of leads are not yet ready to purchase." So, B2B marketing automation works from scratch with your leads and makes them habituated with your email campaigns day by day. That eventually ends up increasing your sales.
Besides, it also makes your workflow effective with different channels and techniques. Let's follow through them one by one.
1. Take Care fo Your Leads – Lead Nurturing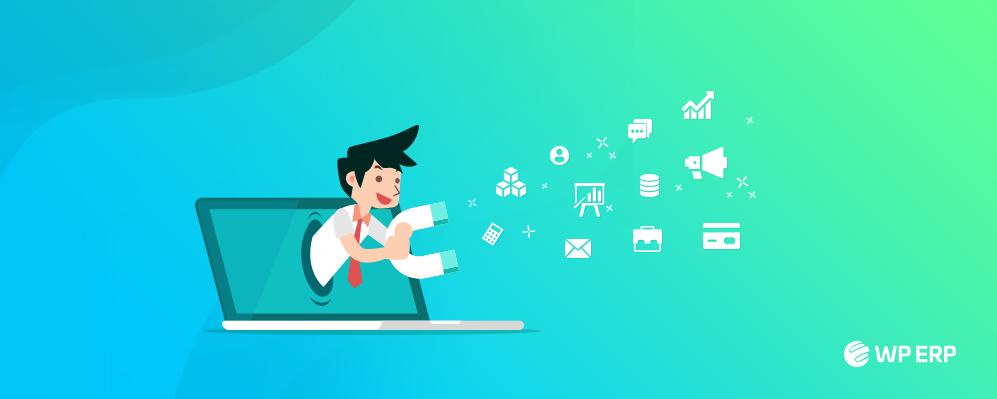 Nurturing the leads would be the key to your sales. An active lead means a prospect or possible customers. You can turn them in your acquisition flow and bit by bit convert them with B2B marketing automation. As it is evident, companies who have used b2b marketing automation to nurture leads can generate a stupendous 451% increase in their revenue.
We have already told you that, B2B clients want to get educated about your product or service. They want to develop trust in you. So, after they sign up to your list, you need to send them highly targeted content that eventually guides them to the sales funnel.
According to marketer Jesse Mawhinney from Kula Partners, lead nurturing demands a set of combined approaches which you can do with B2B marketing automation. Some of the most crucial lead nurturing tips are –
Leveraging the targeted content
Focusing on multi touches aka keep sending strategic emails
Never forget to follow up with your leads
Allign the sales and marketing strategies, etc
However, that means, you are going to do the following with a clear strategy and leveraging lead nurturing.
One: Sending a welcome email sequence.
Two: Send targeted content from time to time
Three: Find which actions they take most frequently. Some of the common measures are – click rate, open rate, page visits, etc.
Then, try to use those metrics to design more effective campaigns to convert them.
2. Increase Your Conversion with Lead Scoring
Lead scoring is a shared sales and marketing technique for lead ranking. It will show you how much your leads are ready to purchase. You score leads based on the interest they show in your business, their current place in the buying cycle, and their fit in regards to your business.

Marketo
All leads are not the same. This is a reality. And you should use lead scoring as a key to finding out your most valuable B2B clients. After you start sending emails, all of your leads won't respond in a similar fashion. Some will open, some will not. You get different click-through and page visits.
There are different factors that help you to lead scoring. As user behaviors are unique, and a change of situation can influence their intention of buying something. In this case, B2B marketing automation helps you to follow a suitable model to providing scores to your leads. Take a look at the example below –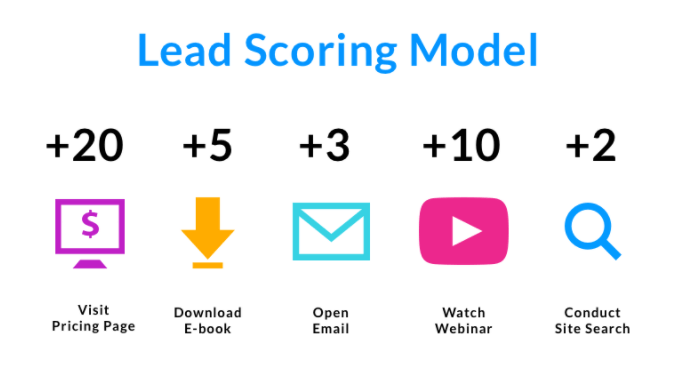 Source: cyber click
Here, you can follow the activities of your subscribers. And can give them different numbers that will be based on their actions since you sending them welcome sequences and targeted content.
Suppose, you are using an email automation software like weMail, you can easily track those metrics and your user behavior at ease. Then, you need to give scores to your prospects. The higher number indicates the most possible conversions. Hence, you should take more intense measures to convert your high-scoring prospects. That much simple the process is.
3. Go for Multi-Channel Campaigns
Multi-channel marketing mixes many distribution and promotional channels into a single, unified strategy to attract customers.

Marketing Evolution
Once you are all good with sending email campaigns, and your subscriber's response getting warm, you should move on to the next phase of your B2B marketing automation journey. Multi-channel campaigns are always essential to fill in the gaps in the communication between you and your leads.
This approach will increase the reaching out effectiveness, and brand awareness as well. It will help you to connect with the subscribers at multiple touchpoints throughout their journey. If you follow a strategic pattern, your chances of making conversion would be more frequent and easier.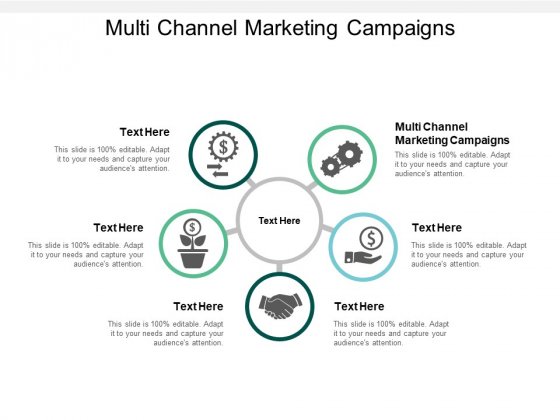 Source: Slide Geeks
Here are a handful of benefits you can generate through multi-channel campaigns with B2B marketing automation. Take a look –
It can expand your reach out
Increase user-engagement
You can reach customers within their preferred channels
Combined channels are more effective from any angle
However, to make this technique effective, you must publish YouTube videos, sharable social media content, webinars, tutorials, podcasts, and many more things possible. Then you can send this wide range of content via emails, notify them with text messages, push notifications, social media channels, and paid ads, etc.
4. Page Tracking is a Key to Conversions – Trigger based Marketing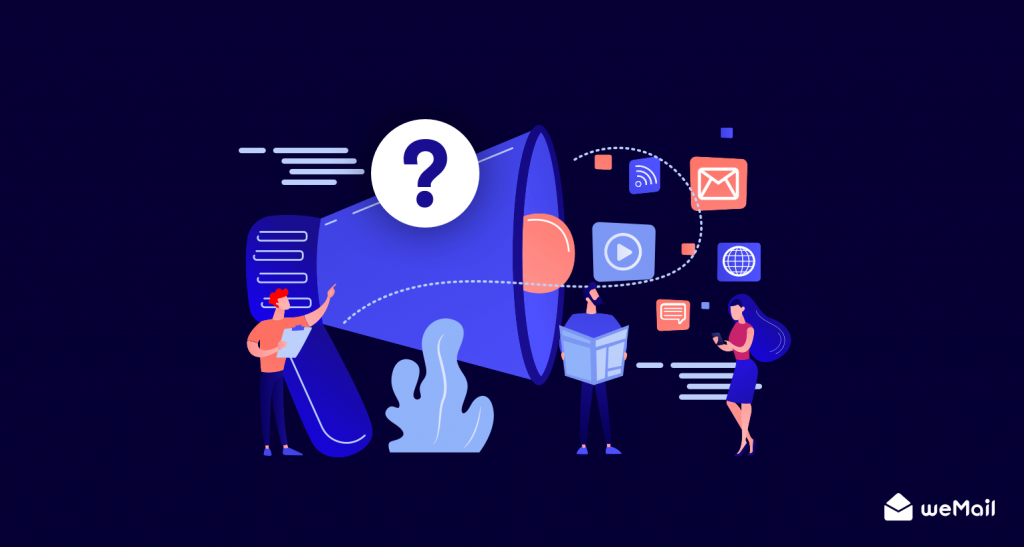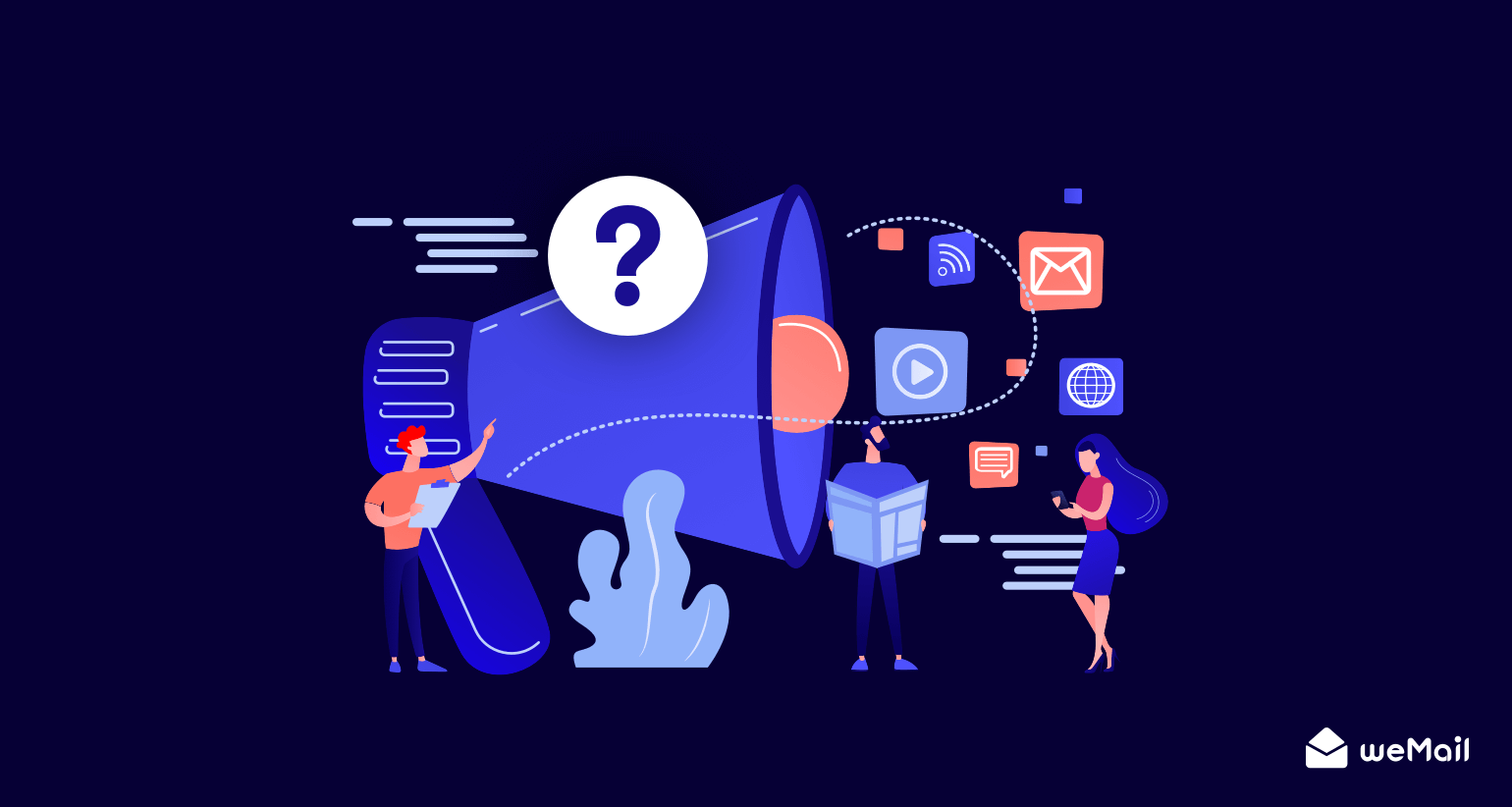 Trigger-based marketing is all about user interactions in your websites. That means when someone visits your website, you should follow their activities, and track them with a B2B marketing automation tool. For example, a visitor can click on a link, or visit a specific page, add a product to his/her cart, and not converting.
If you can track all those actions, the next step to make them complete their action would be more fruitful and easier for you. The automation process will follow those metrics and trigger the necessarry marketing campaigns you need to send.
There are a lot of automation softwares in WordPress or SaaS to help you out with page tracking. Some of the renowned tools are – Google Analytics, Matomo, Hotzar, Crazy Egg, Ahrefs, Mixpanel, etc.
5. You Need Segmentation For a Better Results
You need segmentations and client profiling to drive your sales in B2B. To do this, you must follow the characteristics, activities, and engagement rate of your subscribers. Therefore, B2B marketing automation can help you with this cause. It is a proven fact that, email marketing can be more successful if you have the right lead segmentation.
With weMail, you can easily segment your leads with a variety of segmenting features. The tool will let you create unlimited segmentation to cluster your contacts, multiple lists, and tags. Also, an automated email list always saves your time.
Segmentation is one of the most crucial parts of sending better marketing campaigns. It uses personalization that helps to deliver more relevant emails to your subscribers. Because personalization can be based on the user's geographic location, interests, purchase history, and response to your earlier approaches.
Final Thoughts
B2B automation is a dynamic approach in marketing. Its process can change from time to time. So as a marketer, you must avail all the latest b2b tools to implement in your business. Therefore, keeping an earnest mind to adapt to the newest situations always gives you a headstart.
Throughout this discussion, we have tried to show you a set of simple techniques that can lead to achieving your B2B goals. Hence, it's up to you how you are going to follow them. So without further ado, you should get started, and let us know when you get the desired success.
Subscribe To Our Newsletter
Don't miss any updates of our new templates and extensions
and all the astonishing offers we bring for you.