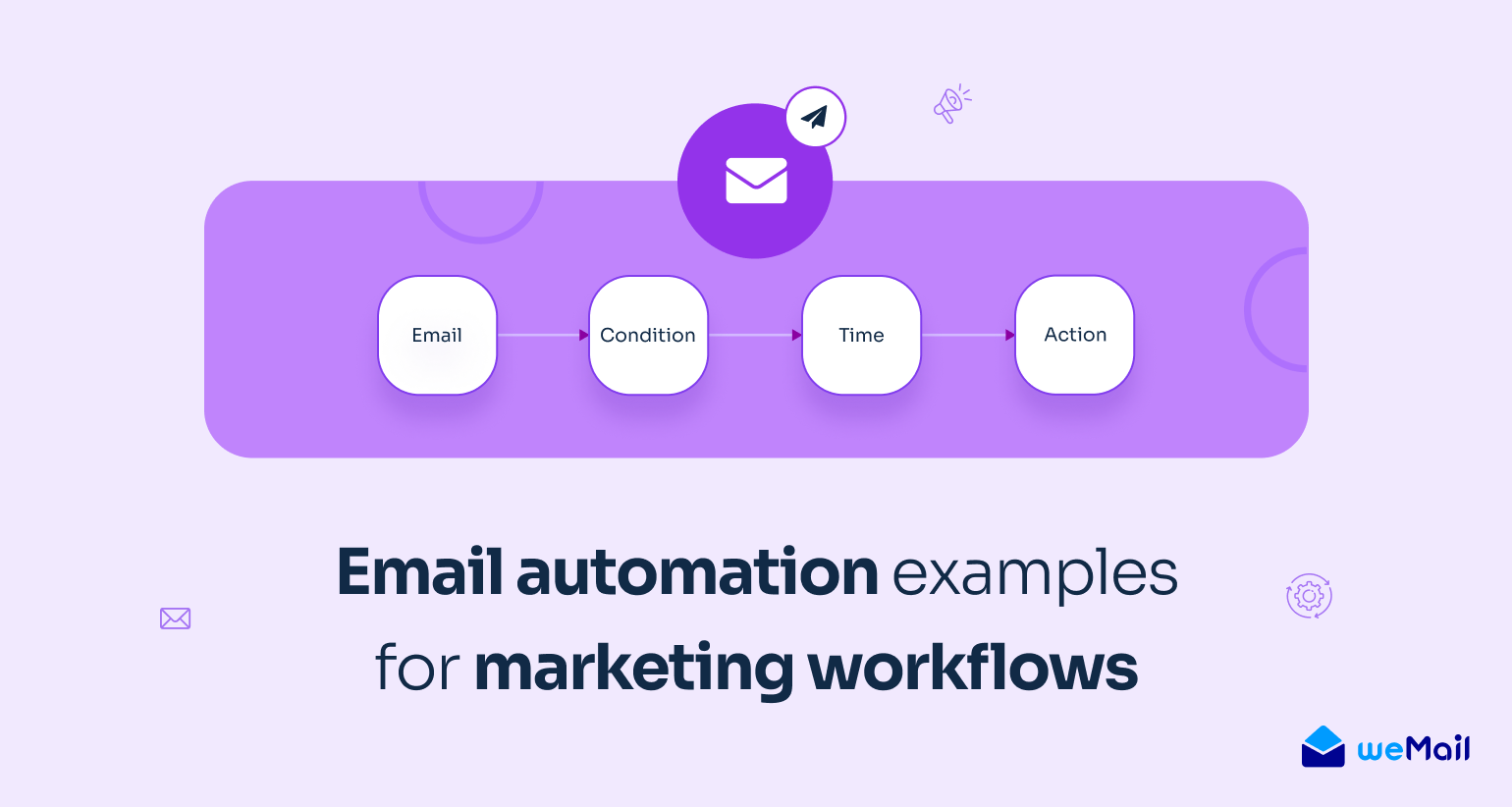 11 Email Automation Examples for Marketing Workflows
Email automation is one of the best ways to keep your subscribers engaged with timely automated emails, good nurturing, and a boost to the conversion rate. Unlike any other marketing channel, it is simple and cost-effective too.
The question remains – is it easy to create a highly converting automated email sequence? The answer would be yes if you have the right email marketing tool, an active email list, and proper strategies.
Therefore, to create successful email campaigns, you need to learn and analyze how the most successful automated emails have done it the right way. In this article, we are going to show you some of the best email automation examples.
What is Email Automation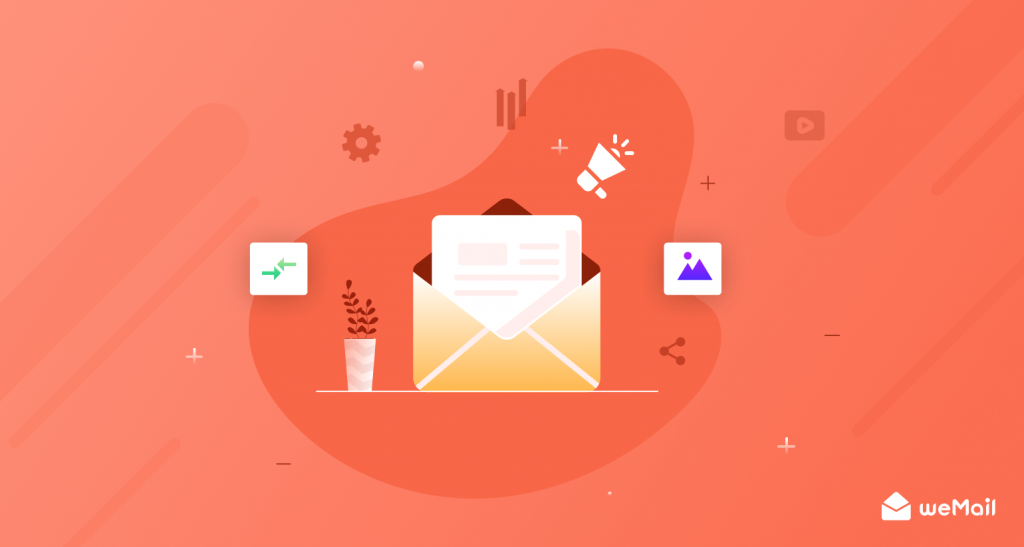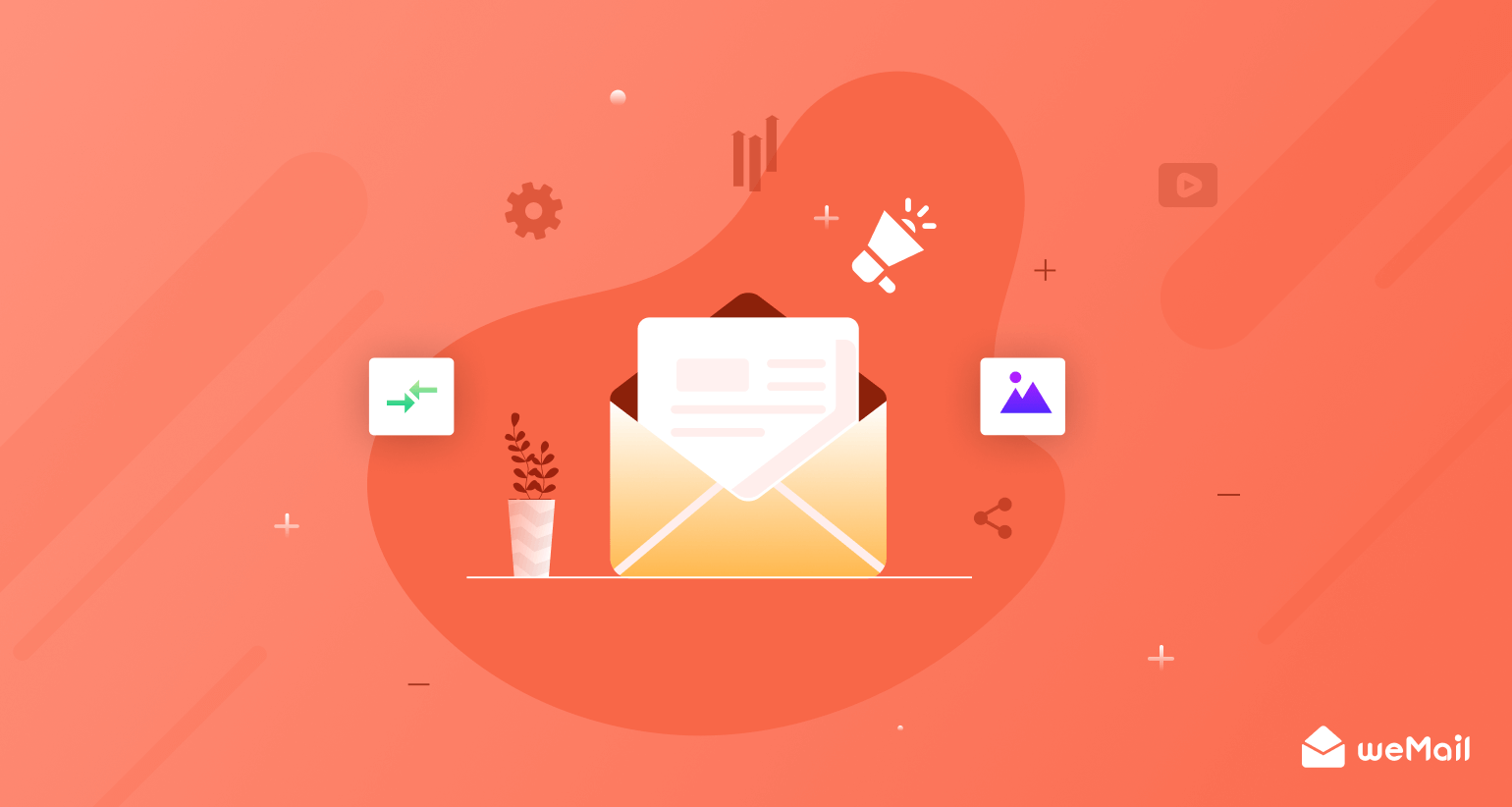 Email automation means sending the right email to the subscribers with timely measures with email automation software. The job of the email automation software is to save your time, save you from repetitive sending tasks, and keep the email automation workflow flawless.
With email automation, you can send emails to subscribers with a pre-set plan automatically. In that sense, automated emails are sent to subscribers like a sequential email marketing campaign, triggered by a specific user action, time, and event.
In other words, you can send specific trigger-based email sequences to subscribers with email automation.
Best Email Automation Examples to Look for Now
Automated emails are also called trigger-based emails. Because email automation is based on a set of specific triggers or user actions. Each time, a user triggers an action, he/she going to receive an automated email series.
Suppose, you want to welcome your users whenever they sign-up for your newsletters. If you have an email automation tool, you can set an automated email sequence.
Let's take a look at the following email automation examples for better marketing workflows –
1. Welcome Emails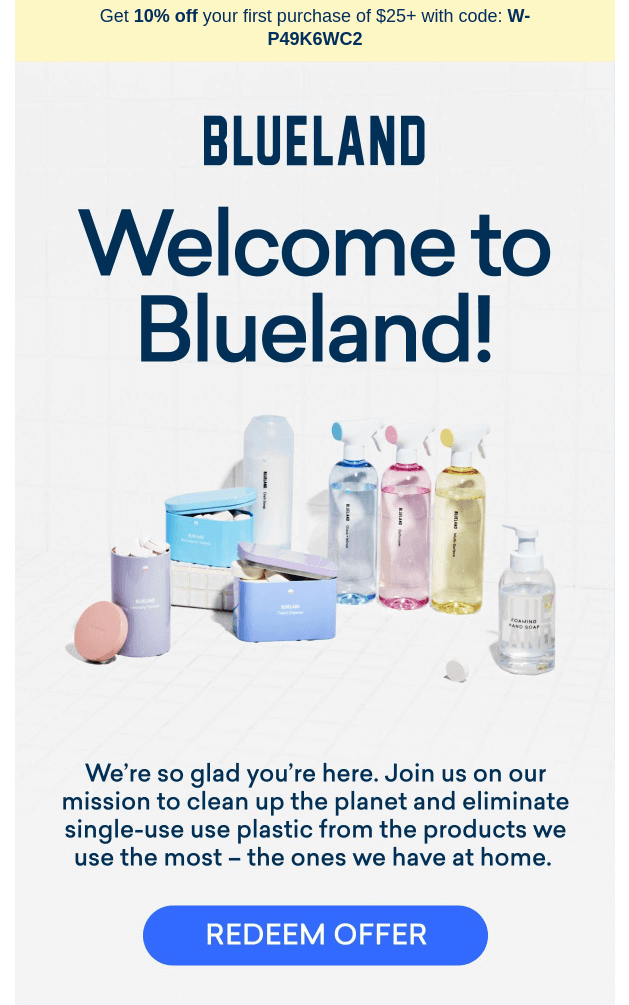 Blueland is an eco-friendly home equipment brand. It produces and sells reusable home essentials like cleaning sprays, laundry soaps, toiletries, etc.
Suppose, you purchase a cleaning spray once. Only you need to refill it, you don't need to purchase a spray bottle again for the time being. This looks smart and saves you from consuming more plastic.
The above email automation example is a welcome email sequence from Blueland. Why did we choose this?
What works best here –
"Get 10% off your first purchase" thats a catch. It intrigues any subscribers.
Product images manifest the day-to-day usability
The body copy shows why you need to choose Blueland and support their cause. It's smart, exemplary, and interesting.
An automated welcome email not only warms up a lead, but it can also be of help an instant sell.
2. Cart Abandonment Email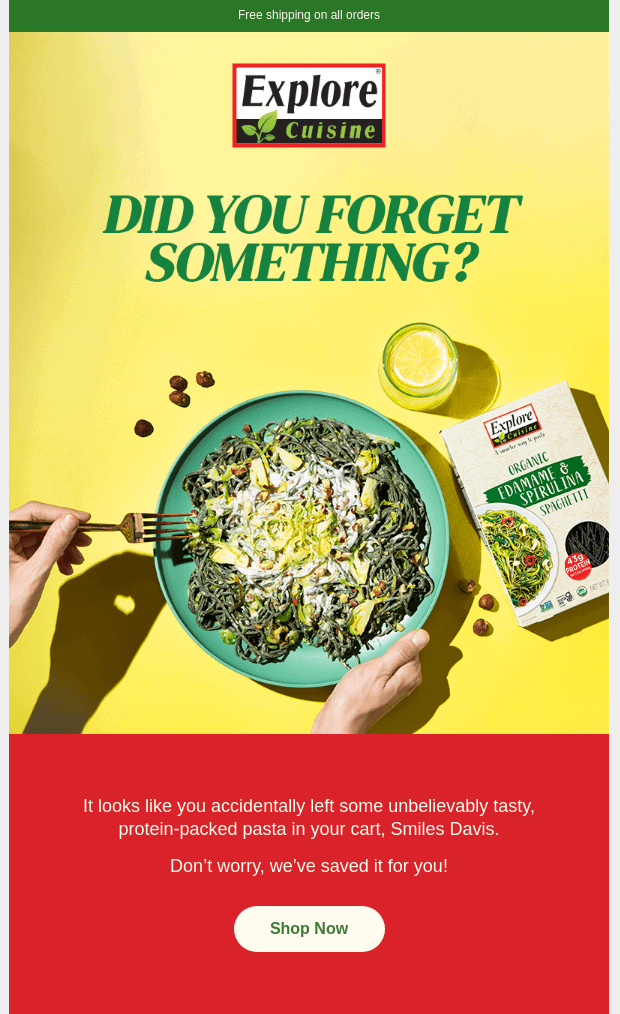 Cart abandonment brings disappointments to any online business. Bringing those people back into your cart and making them complete the conversion process remains a never-ending challenge. Though, marketers sustainably utilize email marketing automation to win the game.
With an automated cart abandonment email, you can grab the attention of those who left your cart. Take a look at the above example from Explore Cuisine. They sell gluten-free pasta, macaroni, noodles, black has been, etc.
Though they have a regular fanbase, Explore Cuisine used this email to inspire a customer to make the purchase again.
What works here best –
The simple headline copy. It's overused. But trust us, it always works.
An attractive image of their specialized protein-packed pasta that looks delicious.
The overall design.
As for data, more than 40% of abandoned cart emails are opened, and for those who opened, 50% of them come back and complete the purchase cycle. This is awesome, don't you think?
3. Onboarding Emails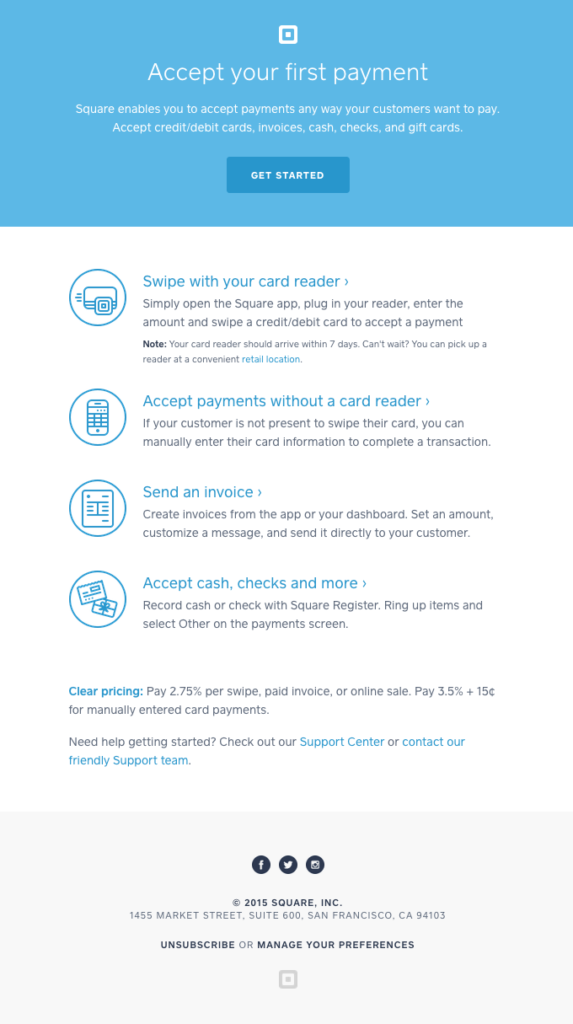 Every business should have an onboarding process. And when you have a clear onboarding for each of your clients, it will make your brand stand out easily. According to Wyzowl, 63% of customers consider a company reliable if they have a customer onboarding program.
Just like Square, INC. an onboarding email like this can make your customer journey even better. With weMail, you can send this type of automated onboarding email to your customer. Once they have made a purchase, they will trigger onboarding and shall get an onboarding sequence following your planned email campaign.
What works most here –
Explains each customer's steps one by one with a precise copy
The simplistic and visual design
Possibly, this email automation example is one of the best you could see right now. If you want to send one, this would be a lot of help.
4. Cross-Sell and Up-Sell Email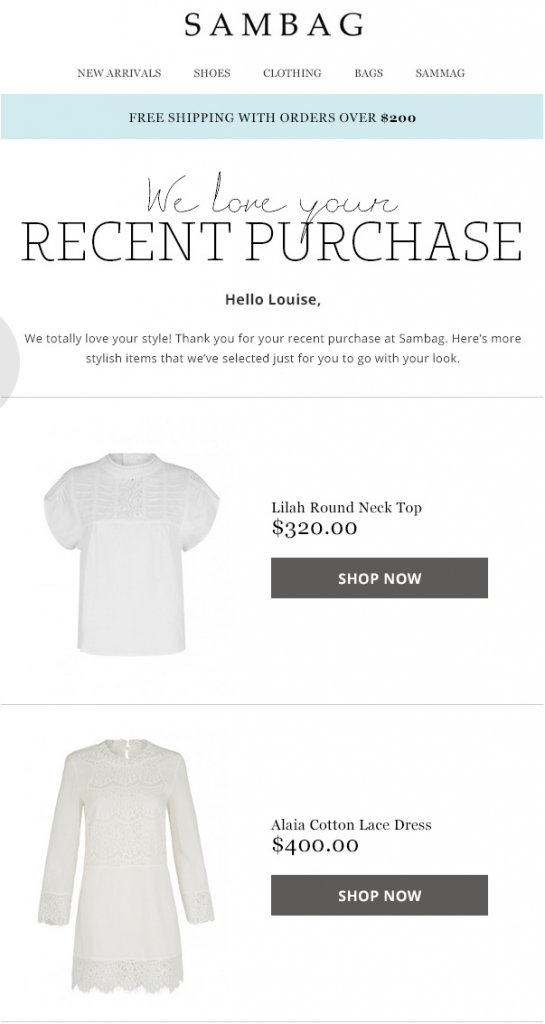 SAMBAG is a fashion brand, and they did well with the above up-selling emails. As cross-selling and up-selling are both popular selling techniques for online stores, email marketing just takes it to another level of uniqueness.
What works most here –
Headline and body copy appreciates customer. Then read these lines again – "we totally love your style" and "We've selected just for you to go with your look." These lines can easily engage a customer and make him/her feel special.
The minimalistic design
Well, what about cross-selling? Take a look at the following email automation example –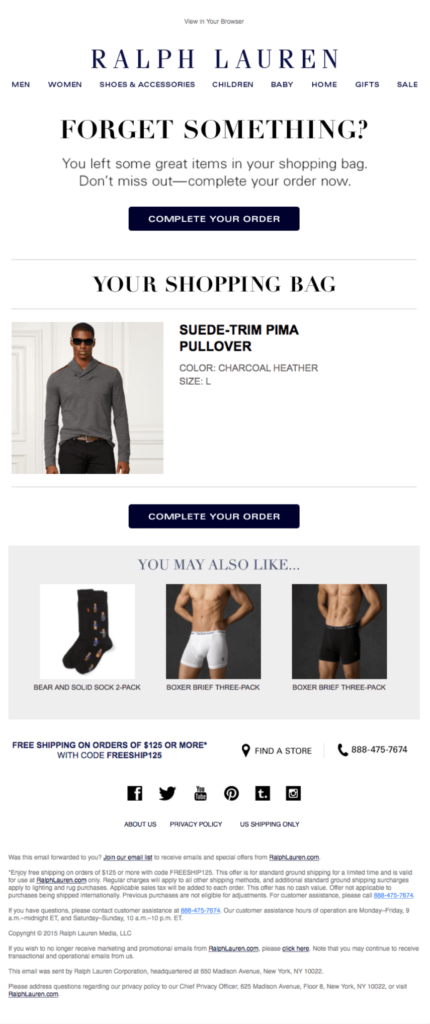 Cross-selling means you inspire a user to purchase new products similar to the product they have. bought.
5. Thank You Emails

You can send a simple thank you email to make a strong bond with the subscribers and customers.
Take a look at the Uber thank you email. In the time of the Covid pandemic, they were trying to ensure safety. So, whenever someone made a ride, they send this automated email to express their gratitude.
What works here most –
They made a Thank You email that feels like a valid appreciation
In the body copy, Uber explains why drivers should also take safety measures, a safety rating option
With email automation, it is possible to create different thank-you triggers for different events.
6. Re-engagement Email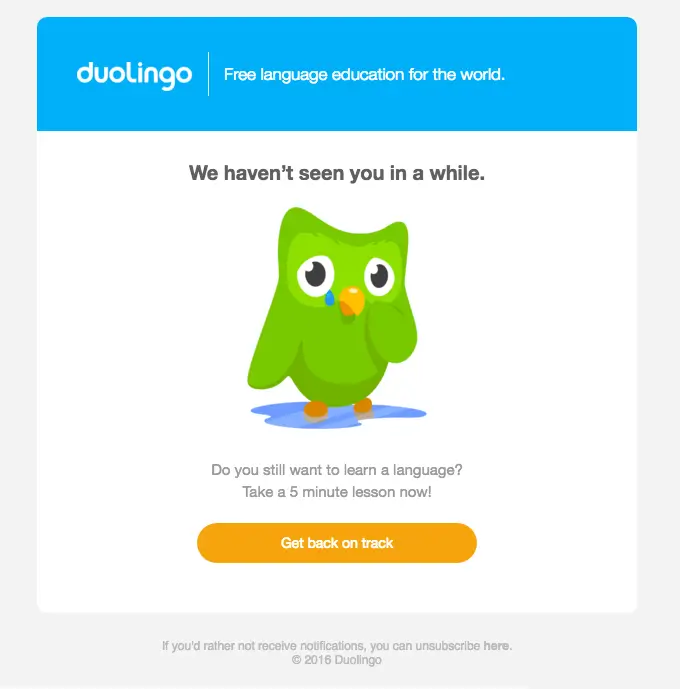 Marketing Sherpa revealed every marketer lost 25% of their email list each year. It happens because people lost interest, sometimes they got distracted from too many emails in their mailbox. So, email list retention remains one of the major challenges for all businesses.
To do this, a re-engagement email campaign plays a vital role, so its usability is at the top among marketers. As for automated emails, you can easily create a re-engagement email campaign like Dulingo.
What works here in Duolingo email –
Headline copy that has a knack for having a real impact
The image is highly interactive and emotional
CTA copy is so precise and guiding
If some of your users become inactive in your list, you can easily sort them out in a separate inactive user list and send them a re-engagement email series.
7. Product Launch Emails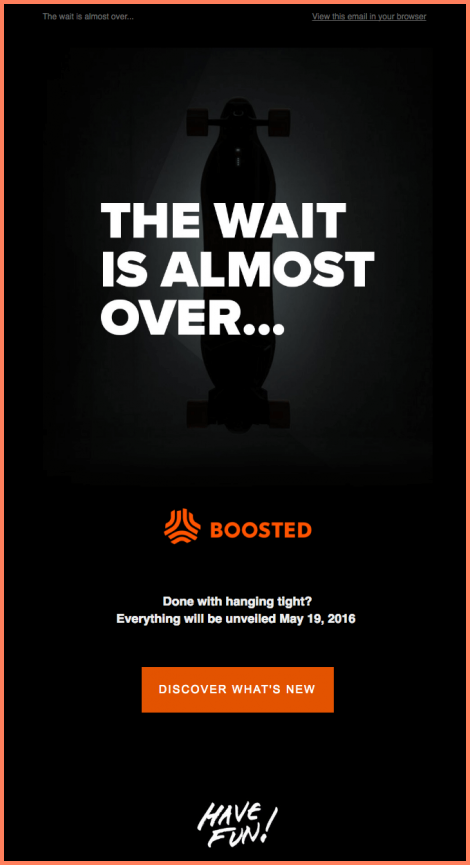 Whenever you launch a product, let your subscribers know it in the first place and boost sales. Thats a smart game every marketers play. But the main thing (conversions) depends on one single matter: how you create curiosity and how you pitch your new product.
Boosted USA is an electric vehicle brand that produces and sells electric scooters and skateboards. In the above emails, they did something so perfect that becomes exemplary.
Here's how it works –
'The wait is almost over' is a copy that never gets old. It can intrigue any user who is looking for something new.
A powerful CTA that said, 'Discover what's new.'
The email design is sophisticated
All you need to keep warm your prospects with a product launch email automation series, just like Boosted USA did.
8. Win-back Emails

It's always cost-effective to focus on retention than acquiring new customers. So, marketers use win-back email campaigns to bring back people on track. It's not unusual to lose a customer on the way. But once you find out the reason behind their departure, you can work on them and send automated win-back emails.
weMail itself is a powerful email automation platform. But we found the earlier version was troubling some users. So we took care of things, made some updates, and introduce some newest features to our audience.
The above email was sent to bring back the old weMail users who left, and it worked. So, what works most?
What works best –
Intriguing release update number as a headline
Addressing a user pain point in the first place
Renewal offer
Explain the changes weMail made to ease user experience
Like any other email automation technique, the secret of a win-back email lies in its timing. You shouldn't leave your customer alone on the way. If someone left, try to reach out to him to learn the reason and try to solve it. If not for that particular customer, your approach and updates will help your existing and upcoming ones.
9. Post Purchase Emails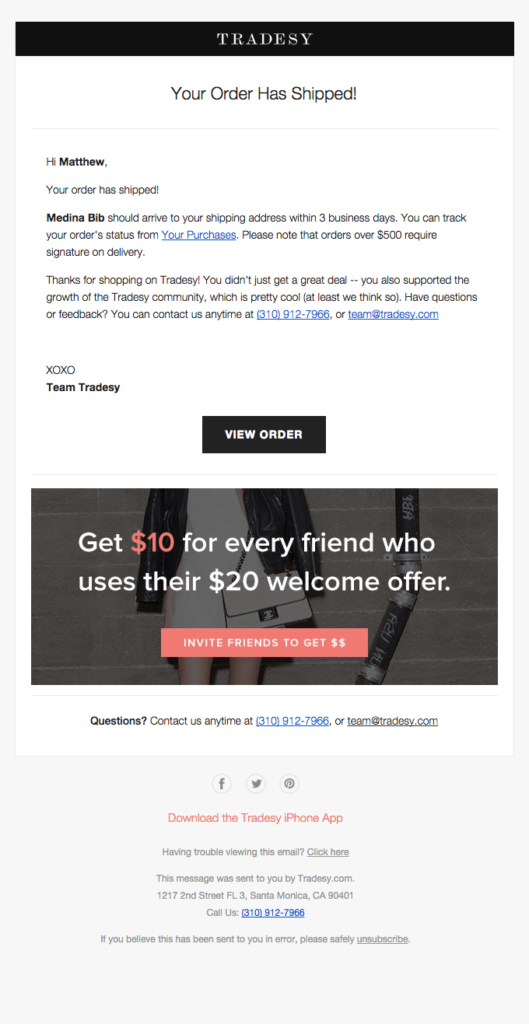 After someone made a purchase from your store, should it be the last one for that customer? Post-purchase experience is crucial if you want to retain your clients.
If you can increase your customer retention rate only 5%, this can lead to a profit of 25-95%. (Bain)
So the best way to keep a customer in the loop even after a conversion is made, you can send a post-purchase email like Tradesy. It's a remarkable email automation example.
What works best here –
Provide the needful delivery updates
Referral offer works like a tweak here, that also inspires the customer to share your store
Overall, the email is assuring. It helps a customer to think that you care.
Another note: an automated post-purchase email needs to use personalization, be minimalistic, and include only useful information.
10. Anniversary Emails
ASOS sent this email to subscribers following their anniversary and it worked perfectly as an automated anniversary email. With email automation tools like weMail, you can set an 'Anniversary' triggers like ASOS.
Well, anniversaries could be of two types. Your business anniversary, and one from the user's perspective (since someone has joined your subscriber list).
In the above email, ASOS is celebrating a user anniversary. And, why it looks so perfect and winning?
Great headline copy
A likable image
Give a feel of personalization in the body copy
An intensive offer which is cool
The overall email design is sublime
The goal of an automated anniversary email is a celebration with all of your customers or with a particular group. Make sure you have a better incentive to offer before sending one such email campaign with the right design.
11. Back in Stocks Emails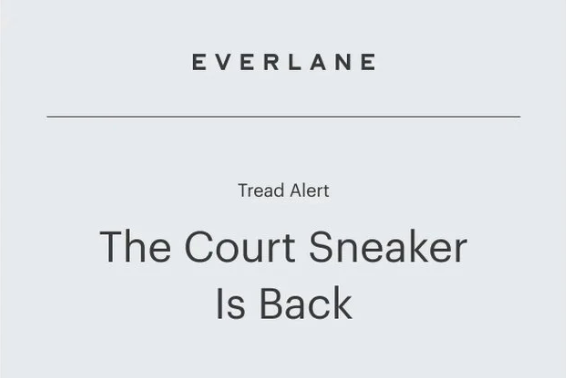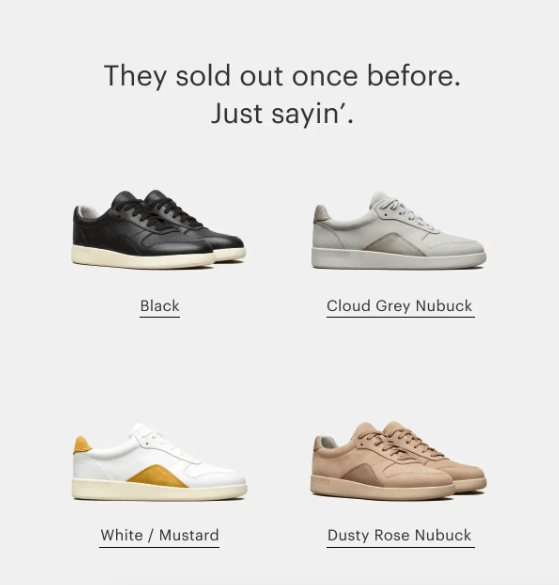 If one of your products got stocked out, it means people are loving it. All you need to do is keep people engaged with the fact and try to reach more people to increase your sales volume. Everlane did the same with their popular court sneaker.
Everlane has tried to attract new customers with their most popular sneakers and let them know that those sneakers are popular, and there isn't much time in hand before they stocked out again.
What works best here –
It's one of the best cases where the FOMO effect works wonderfully. The body copy can quickly grab a user's attention
The headline copy connects and guides the user to go to the next phase of the email
A simple design lets users focus more on the copy and the product
With a successful 'back in stocks' email, you can easily spread your brand, grow your sales, and improve your user interactions at the same time.
Final Thoughts on Email Automation Examples
Well, thats what you need to learn before sending automated emails – try to find out the exact triggers, and created smooth email sequences.
We believe the above email automation examples help you to understand how it works. Let us know in the comments section if you want to learn more.
Subscribe To Our Newsletter
Don't miss any updates of our new templates and extensions
and all the astonishing offers we bring for you.