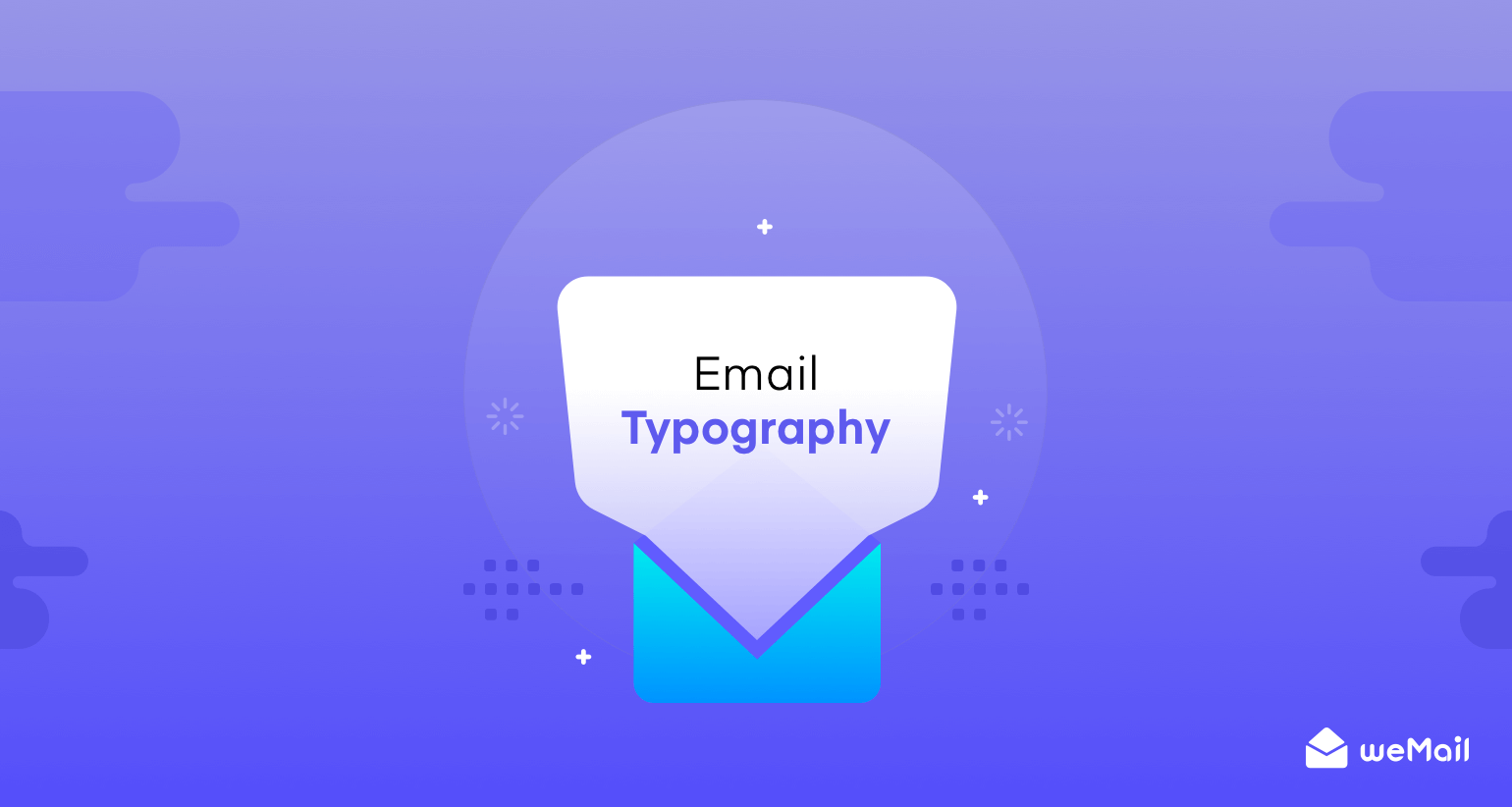 10 Proven Email Typography Pro Tips For Email Marketers
In simple words, email typography means, using a friendly font family such as Arial, Verdana, Helvetica, Georgia, Tahoma, etc., and tuning up the email copy with appropriate font size and styles for the subscribers. And all these fonts have great readability & user acceptance in various cases.
Basically, these fonts and their regular sizes are being used almost all over the platform. And every email marketers have to go through some serious business communication with their clients. So it seems quite important for them to know which font & size they should use. Moreover, the proper use of email typography.
Anyways, throughout this article, you're going to get to know some interesting pro tips on email marketing. Yeah, it's all about email-safe fonts and their size while creating your first email campaign.
So if you still don't have any idea about it, read the article till the end. 😊
Why Email Marketing is Getting Popular Day-by-day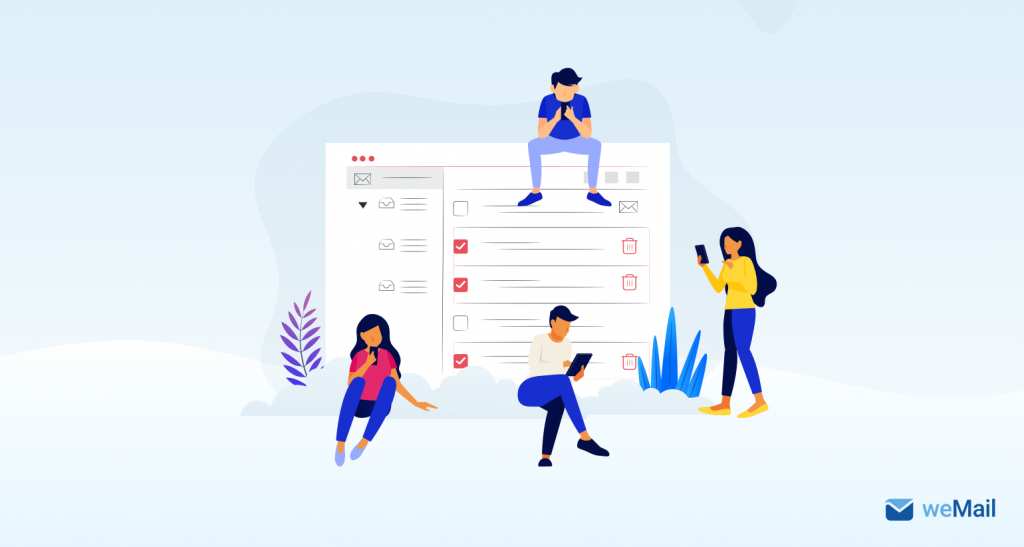 Did you know that around 34% of people worldwide use Email as their main communication purpose? And it's about 2.5 billion people. Also, it is predicted to increase by 2.8 billion in the next two years.
As you can see from the above statement that email marketing is being prioritized by the people. And people are giving importance to it. Another statement by the Radicati Group is that every day more than 196 billion emails are sent and out of 196 billion emails, 109 billion, are business emails.
Now you can assume how fast email marketing is growing and performing all over the world. If you're still not utilizing email marketing, then it's the perfect time to acknowledge it now, especially in 2023.
Also, Read Every Possible Fact you Should Know About Email Marketing
So if you're not convinced to implement email marketing for your business, then let us give you 6 reasons why you should not ignore email marketing for getting the best results 👇
More effective than social medium
Optimizes time & budget
Simple to customize
Easy to take action
Builds trustworthiness
Establishes customer relationship
Measurable for to every field
Gettable to all devices
Helps to reach potential customers
And boosts your sale
These are the reasons why email marketing is getting more popular day by day. So if you can utilize email marketing perfectly, these benefits will easily help your business to grow fast, reach your goals, and set yourself as an expert. Moreover, you can swiftly create email campaigns.
Smart Types of Fonts & Sizes You Should Know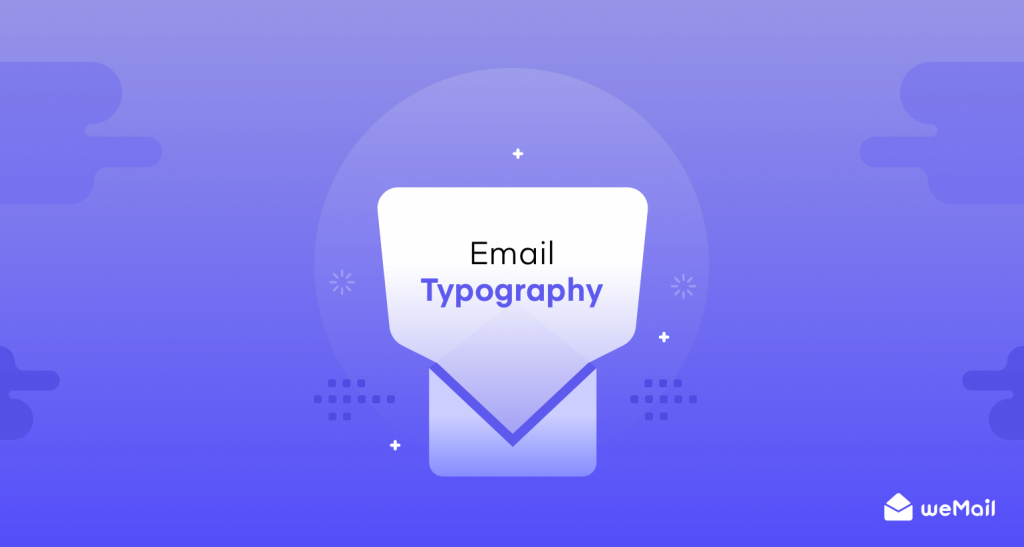 First of all, we need to know some smart fonts & their regular sizes. And then you should consider which one is perfect for your brand identity. Using that particular font & its size, you'll send emails to your subscriber all the time. In this way, your brand reputation will be maintained.
So let's know what types of email fonts & sizes you should know for email marketing 👇
Types of Fonts & Sizes in Email Marketing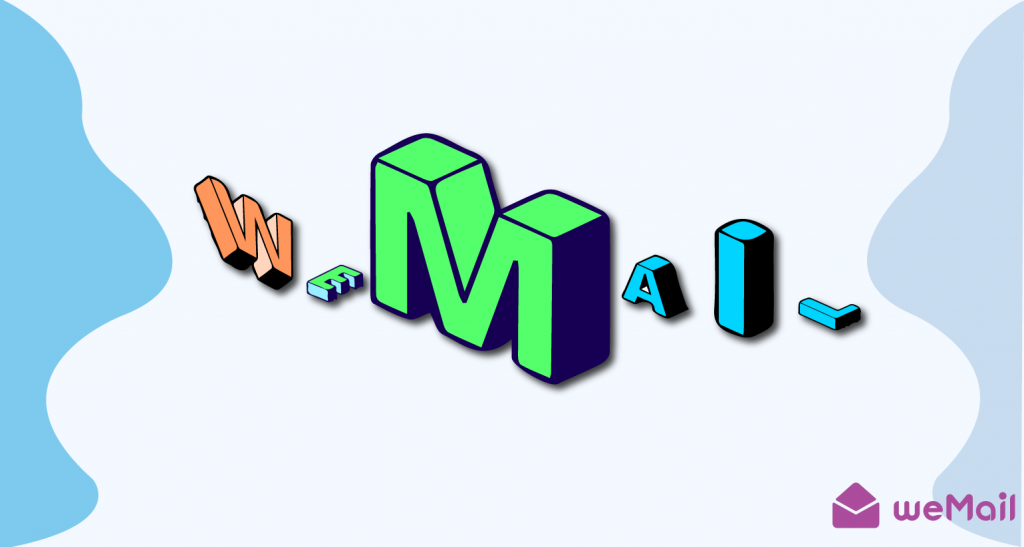 Well, you'll find thousands of fonts available to use in email. But keep in mind that all of them are not ideal to use. In that case, you must follow the proper rules of email typography that have readability and more impact than others.
Such as you can choose from the following fonts👇
Times New Roman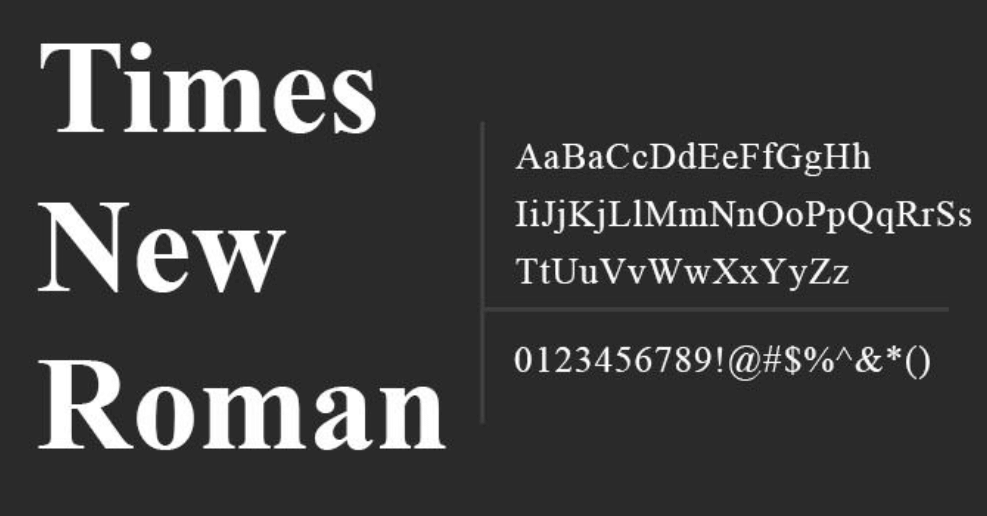 This font is used all across the internet. People use this font for many purposes, especially in the professional field. Times new roman has a unique style and is much appreciated by people all around, especially digital marketers.
So you can choose this font for your email campaign.
Georgia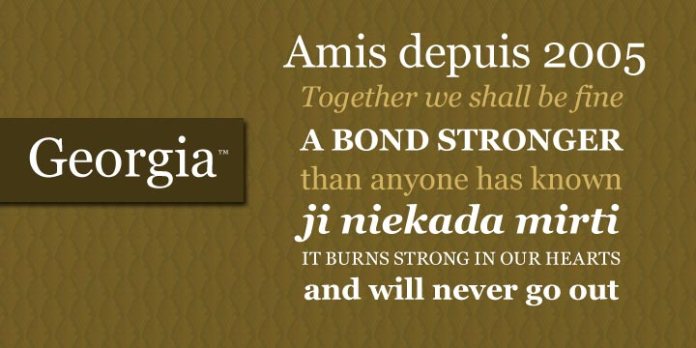 After Times New Roman, Georgia is a widely used font all over the world. And also very popular among digital marketers. The best part of this font is, looks great even if it's on a low-resolution screen. The larger and rounder shape looks extremely beautiful and is also similar to Times New Roman.
So you can also choose this font for email write up.
However, you can check out this article to know 👉 How to Write an Effective Email
Helvetica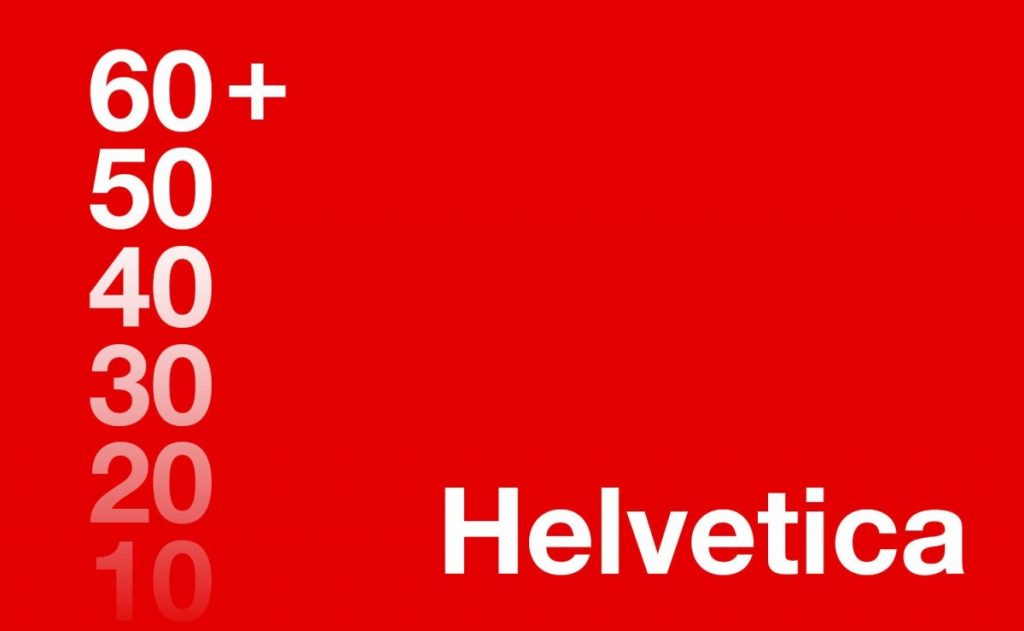 Well, in email typography, Helvetica is also a familiar font. But it seems to be used in the title or header area. According to DesignTax, they don't prefer to use this font only for its uniformity and lack of consistent spacing issues.
So it will be wise if you can utilize this font in the title or header part.
Arial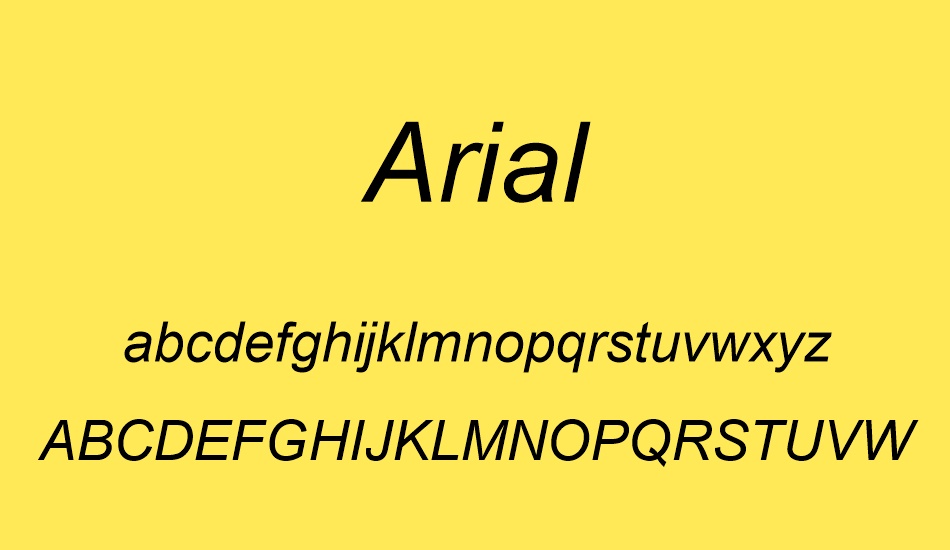 Arial is the first font that was licensed by Microsoft to use in Windows as a default font. It was created in 1982 and designed as an opponent to Helvetica. And there is a proverb, 'Arial is Helvetica's ugly cousin'.
Like 'Helvetica, Arial is also used in the title & header part. And it will not be wise to use it in the text area.
Courier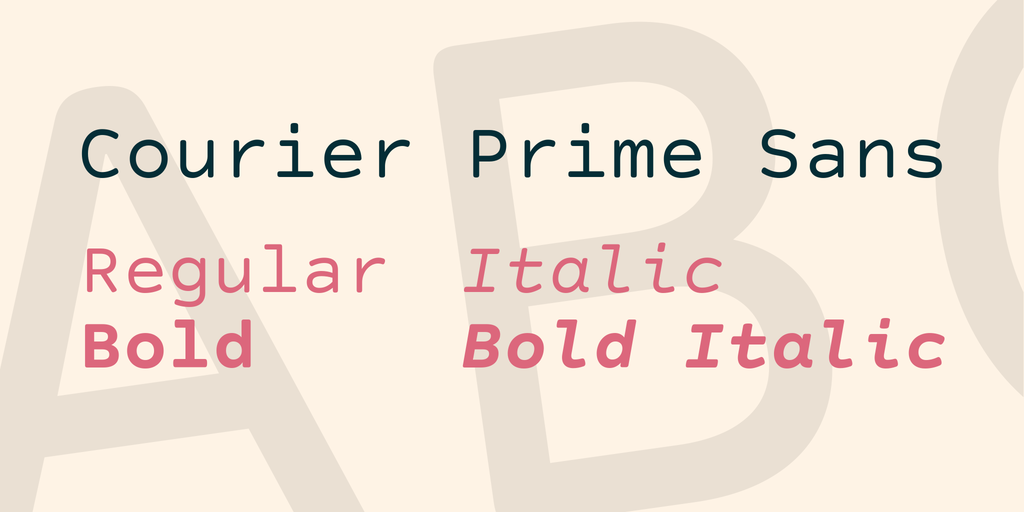 Courier font was designed by Howard 'Bud' Kettler. Especially for IBM's typewriters. And it's adapted to the desktop computer. Also, it is the official font used for screenwriting in the film industry.
The basic characteristic of this font is a monospaced slab. That means each letter or punctuation mark holds the same number of parallel spaces on the page. This font is mostly used by typewriters and screenwriters.
Verdana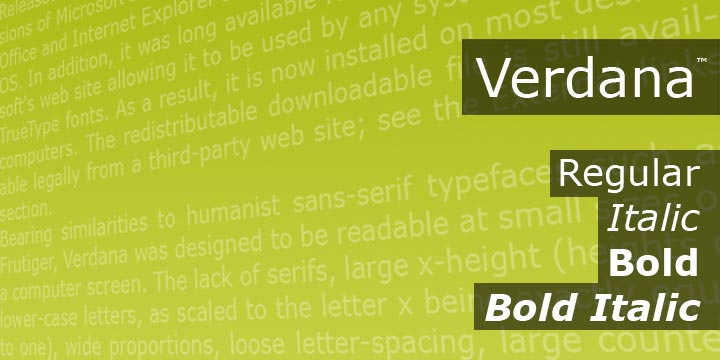 Verdana is sam-Sherif type font that is more accessible and adds space between letters to provide them a more even feel. It also does small variations to ensure that "equivocal" letters like b, d, p, and q. Thus it helps to increase readability and reduce reader exhaustion.
You can choose anyone from the fonts we have discussed above. Because these are highly used by most professional people. So if you're thinking to improve your email typography, you can A/B test which fonts bring the most successful result. And then take the necessary initiatives.
Check out the following video based on email typography tips & tricks 👇
However, you can also read the article on 10+ proven tips to write an email
Email Typography Tips: Fonts & Size For Email Marketing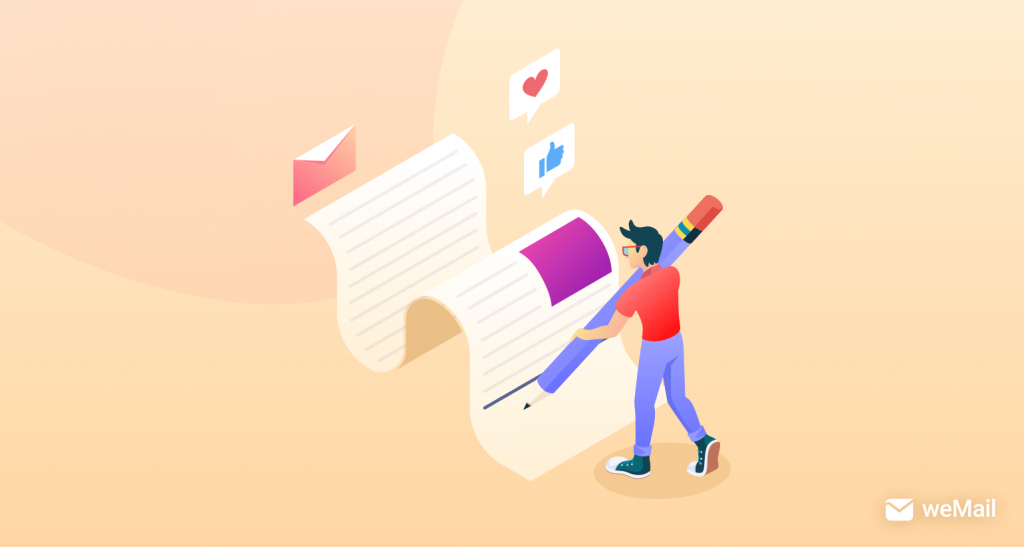 It's advantageous to pick a font that's neat, uncluttered, and simple to read – The Balance Carrer
It narrates that whatever you're writing to your customers, it's more important to keep an eye on choosing the right font & size. The more you select the right font, the better your email has a chance to be opened. So all we can say is 'Font style & Size matter to your readers'.
So using a professional font is a wise decision that boosts your email get through. Here are a few tips & tricks for you that will help you to understand email typography very well 👇
Choosing Font Size
Your customers are from all around the world, so make sure your font & its size are eligible for them. Don't make it too large or small. Keep a minimal standard size (10 points or 12 points) and ratio among the letters so that your readers get the full email text body without scrolling down or up.
Related article: Email Marketing Tips & Tricks
Selecting Font Style
After choosing the right font, you need to consider choosing which style will be suitable. In most of cases, in the professional fields, people often use Arial, Verdana, Calibri, and Times New Roman. They are all similar in style and look.
So you must avoid some fancy fonts that look like handwriting or script form, such as Comic Sans. initially, it may look lucrative but your reader may not like it. And find it unsuitable, or confusing.
Therefore, consistency is the key factor here. And you should maintain it through your message in both fonts & sizes.
You can also read the Best Email Subject Lines You Can Follow
Selecting a Font
This is the most crucial fact that you should consider. After selecting, font size and style, now its time to choose a suitable font. We've already discussed in our previous section about fonts. From there you can choose anyone. So make sure you've selected the right one. And then proceed with the next steps.
Giving Space in Between the Text
Using spaces perfectly makes your email typography more professional & accurate. Try to add a line of space after the greeting, in each paragraph, and before the lines. Don't forget to add a signature to your message.
Another convenient way to begin with your email is to use bullet points to break up long paragraphs.
Testing Emails Before Sending
Once you're finished with all the requirements, you need to proofread it. And then send it to your co-workers and tell them to review it. After getting the right compliment, you can take further action.
Whether you're, a novice or a professional email marketer, try to maintain these rules carefully. And we hope you'll get a better result in the end.
Note: Many marketers don't get the desired result only for some minor mistakes. As a result, they fail to increase email open rates. The maximum time their email goes to spam. Learn how to fix it
Bonus: Introducing weMail
In our previous posts, we have already discussed weMail several times. But now, it's time for a little bit better idea, let's have a look at some basic features of it. And surely, this will certainly give you a better knowledge of the key features and would insist you use it.
You can also read Top Email Marketing Plugins You Can Use
However, let us check out how weMail can empower you to have a smart email marketing experience by understanding its basic features
Integration with WordPress Outcomes
Addition of WordPress Contact Form
Opt-in Form
Double Opt-in Feature
Great Way To Analyze Your Audience
Email Listing Features
Import & Export
And Cost Calculator to measure costs
So these are the major qualities of weMail that can easily expand your email marketing strategy and conversion. And unlike other online email marketing solutions, weMail offers the handiest and most useful features in one place.
Enhance Your Email Typography with weMail
Well, as an email marketer, you must know the current email marketing trends to compete against your competitor. And knowing each & every possible thing about email typography is one of them to stay updated. But a simple mistake can snatch away all your hard work and effort.
In that case, you can improve your email marketing tactics and also email typography with weMail. So without making any delay grab weMail and get a better result.
Subscribe To Our Newsletter
Don't miss any updates of our new templates and extensions
and all the astonishing offers we bring for you.