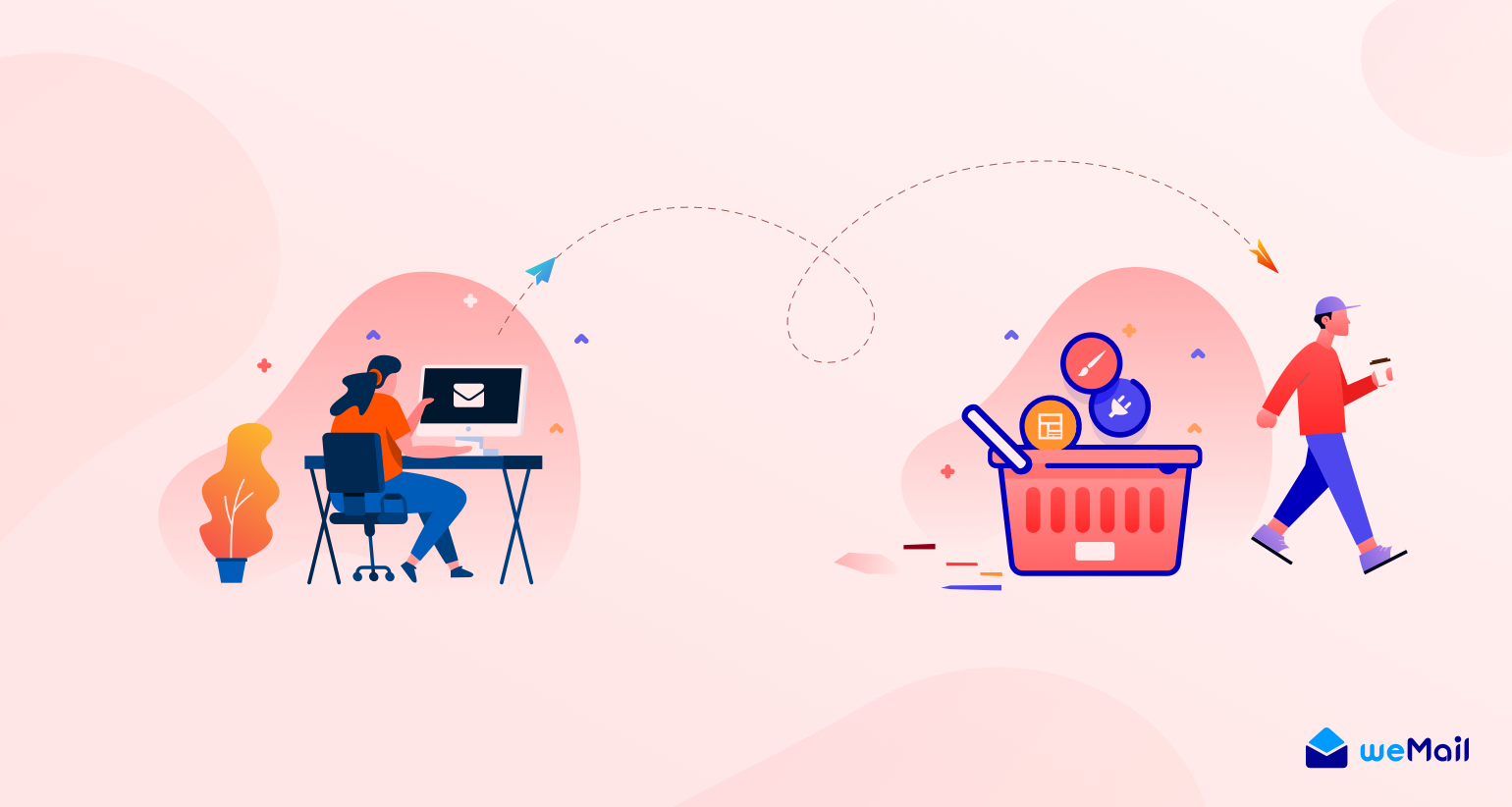 How To Write Abandoned Cart Emails & Convert Strangers into Loyal Customers
For every eCommerce business owner, it is a tough challenge to keep up a satisfying sales conversion rate. If you are a business owner, you may be doing everything under the sun like spending on Google Ads, Twitter Ads, Facebook Ads and so forth to direct customers, yet you may not see the expected results.
The typical shopping cart abandonment rate for online retailers varies between 60% and 80%, with an average of 67.91%.

Wikipedia
As a business owner, how irritating it would be for you when you are pouring all your hard-earned money on your leaked carts.
If you are suffering from this cart abandonment issues, then this article can save your day by showing you the ways to craft optimized abandoned cart emails.
What Is Abandoned Cart Emails
Abandon Cart email is a follow-up email that is sent to the potential customers who have left the cart during the checkout process rather than making the final payment.
Not to mention, Abandon Cart's email reminds the customers of the fact that they had left the cart and creates a sense of urgency in their mind to purchase the item as soon as possible.
By sending proper abandonment cart emails you can get to see a spike in your sales and revenue margin. You can later use this increased ROI in the aforementioned channels that are on Facebook Ads, Google Ads, Twitter Ads and so on.
Shopping Cart Abandonment Email Strategies
The abandonment cart recovery email strategy faces several challenges due to the fact that everyone these days uses almost similar, if not the same, techniques.
Having worked with more than 20,000 eCommerce merchants that use Conversio, we've seen a few emerging ideas that have helped merchants improve their recovery rate.
Having more than 11 years of experience in Email marketing for an eCommerce site, we can assure you that these abandon cart emails have helped us rejuvenate the desired sales rate:
1. Showcase trust and credibility in your emails
More than 88% of online shoppers incorporate reviews into their purchase decision.

Vendasta
Before you send abandoned cart emails to your missed customers, you must create a sense of trust and credibility on your website. For example, on your website, your products must have a rating option.
This is imperative to become as trustworthy as possible to the first-time customers and particularly to the skeptical ones.
Later, when you are you writing your email copy's subject line, you have to ensure that it includes this sort of pitch:
"Your cart includes two 5 ★★★★★ rated products"
This kind of subject line can reignite the abandoned cart recovery rate.
You can include the customer testimonials and the rating of the products in your email copy's main body to create the feeling of FOMO (Fear of missing out).
2. Shine the Spotlight on a Single Product.
In case your customer has abandoned the cart by adding multiple similar types of products. Then you can choose the best selling product having great reviews from the list of the left cart and include it on the email you are going to send.
Not to mention, you should support your email copy with a compelling product description containing the major use cases that go in line with associated user's needs.
These days many online shoppers practice a digital version of window shopping where they will add multiple products to their cart for future consideration.
Here's a comparison between a basic abandoned cart email (left) and the results of using the spotlight effect (right):
3. Make the Most of Loyalty.
If you are trying to get the most out of abandoned cart mail, you will have to use a discount coupon. But this technique is over-exercised and most of the customers are already aware of this. Besides, when you offer frequent discounts it also devalues your products causing profit margin erosion and it feels counter-intuitive for your most loyal customers.
So what's the solution to this problem? Well, it's none other than AOV (Average Order Value)? With this tactic, you will give a certain amount of points when a certain customer purchases a certain amount.
For instance, when a customer purchases 100 dollars you can send abandoned cart mail with 10% discounts. For 300 dollars you can send 15% discounts and for 400 dollars or more spent, you can send 30% discount.
All you have to do is to segment your email contact list and send them this personalized emails.
You can also remind the abandoned customers about how much they need to spend to reach the next level or to gain a particular customer batch.
This will work especially well if every rewards tier unlocks some exclusive or exponential rewards.
The best example I've seen (and have fallen for) is airlines' frequent flyer programs.
4. Keep a Longer-Term Connection
Perhaps, your customers have abandoned the cart to raise money or to buy it just on the eve of a special occasion.
When you are sending abandoned cart mail, you have to keep in mind that the GDPR doesn't allow you to send emails after you have already sent a couple of emails.
In this case, you can invite your potential client to sign up for future newsletters and offers. That way you can send these offers after the last reminder mail.
5. Give Your Emails a Boost with Other Tools
Undoubtedly, emails are the most cost-effective retargeting tool but there are many other alternatives to it. As supplementary channels, you can carry out the followings:
Direct Phone Call Text Messages.
Automated Retargeting Ads with Facebook and other platforms.
Browser Push Notifications.
While trying these supplementary channels, you need to be consistent by tuning and fine-tuning your voice tone.
Examples of Successful Cart Abandonment Emails
The theory is fun, but let's look at a few examples of eCommerce brands (big & small) that have killer abandoned cart email strategies.
I have selected these examples to highlight both existing best practices, as well as some of the emerging tactics that I mentioned above.
1. Adidas
This is one of my favorite examples whenever I talk about abandoned cart emails.
The "Is Your Wi-Fi Okay?" messaging is engaging and quirky, which starts the email in a great way.
What I then love about it is how focused the email is on a single product.
The copy mentions "iconic Gazelle silhouette" for example, which makes the email read like something that an actual human said.
The other part that I love is the selected reviews from past customers.
And the images (which look like photos submitted by those customers) are the cherry-on-top in driving home the message: I NEED THESE GAZELLES FROM ADIDAS.
2. Cali Fabrics
This is a simple and elegant abandoned cart email with good visual consistency.
The emphasis is instead on the personalized bits that make this a high converting combination.
There's a unique, personal discount coupon that has a short expiry date.
The product ratings and also reviews communicate that this is a good product that the buyer will not regret.
And then the reminder of the generous returns policy will also help remove uncertainty or mild objections that may have played a role in the customer abandoning this check out initially.
What's Next? Get Started!
If you want to implement the above-mentioned tactics, the first thing that you have to ensure is that whether your email marketing tool can support these tactics. For example, can your email solution automatically pull the rating and reviews to your copies?
Next up, you will look out for integration between your email solution and loyalty or reward program.
Finally, add your own taste to your email copies so that they become more interesting and provoking compare to the common copies. You may also need to do split tests on a regular basis to find out which type of copies works the best.
Pick one new idea mentioned in this article and plan to take one step forward this week.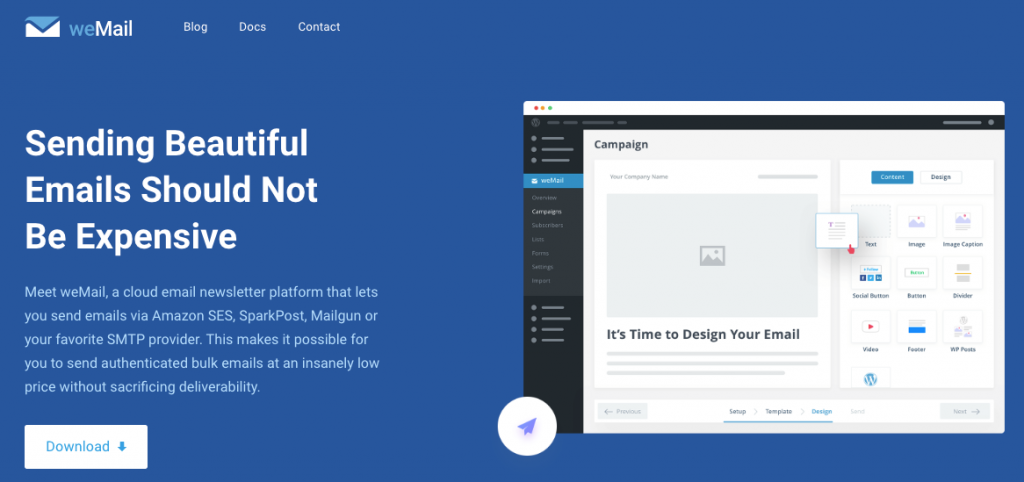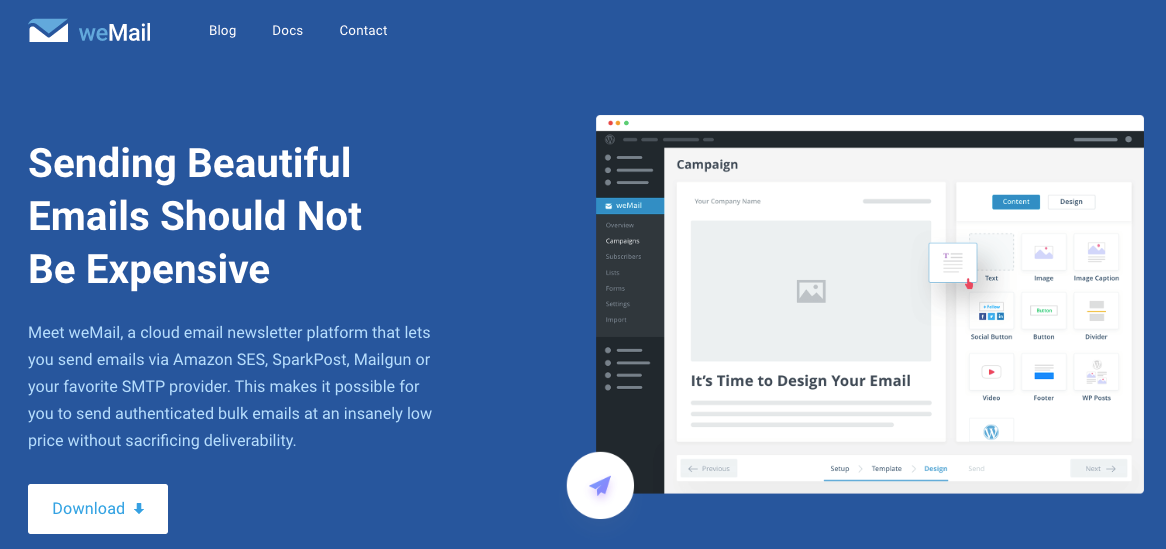 Subscribe To Our Newsletter
Don't miss any updates of our new templates and extensions
and all the astonishing offers we bring for you.