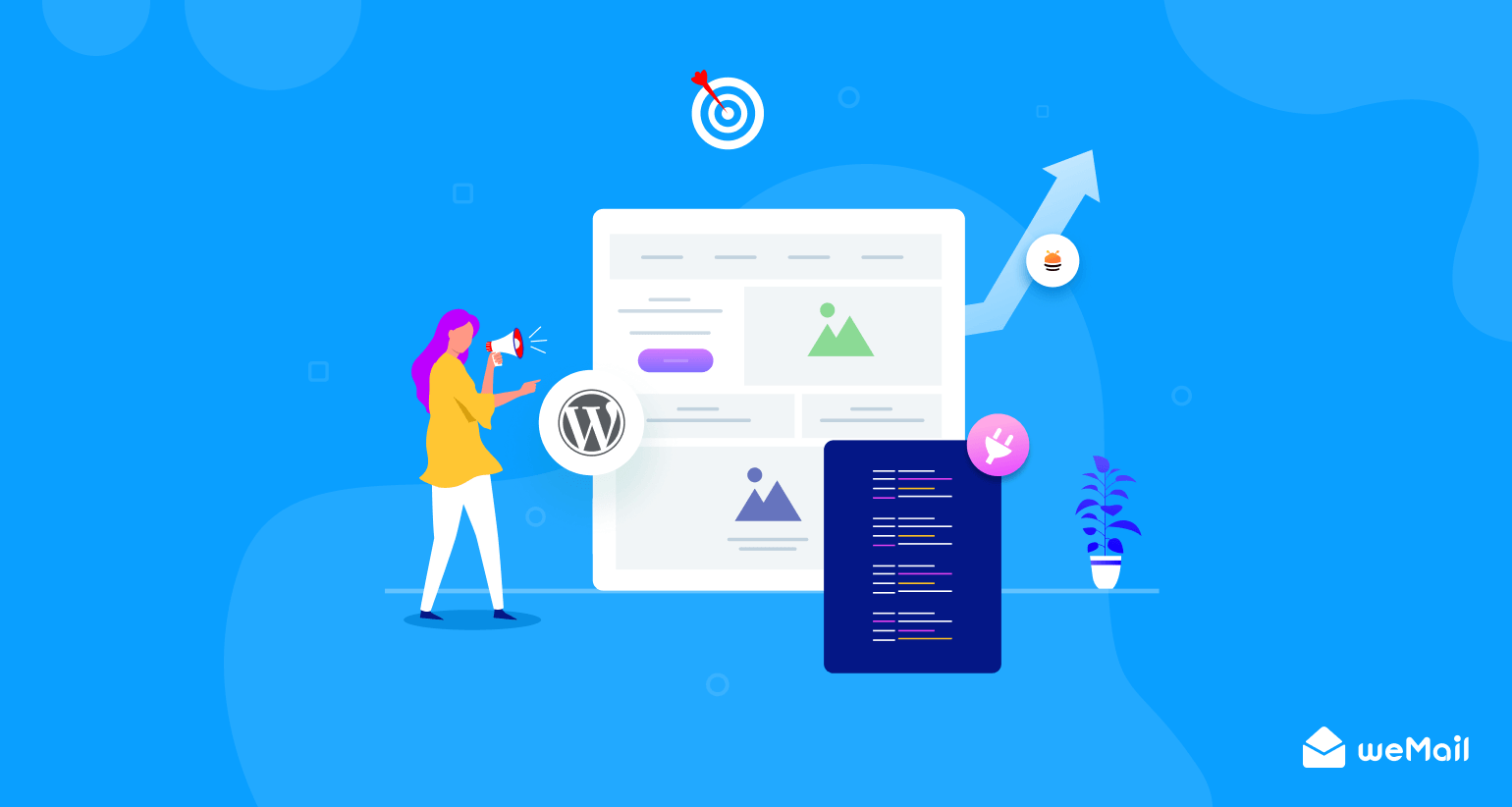 An Entrepreneurs Guide on How to Promote WordPress Plugin and Theme
After you've created a WordPress plugin, what's the next step? Similarly, when you've built a unique and beautiful theme, what should you do afterwards?
The answer is simple. You need to sell your plugins and themes. But are you giving much thought to promoting the product?
Selling something is easy when it sells. People only purchase a product that solves a real problem. But first, reaching them is crucial, letting them know about your product should get foremost importance.
Therefore, in this guide, we will show you how to promote WordPress plugins and themes. After reading through it, you will be able to reach your prospects in the right way.
Let's get started.
How to Begin with a Detailed Promotion Plan for Your WordPress Products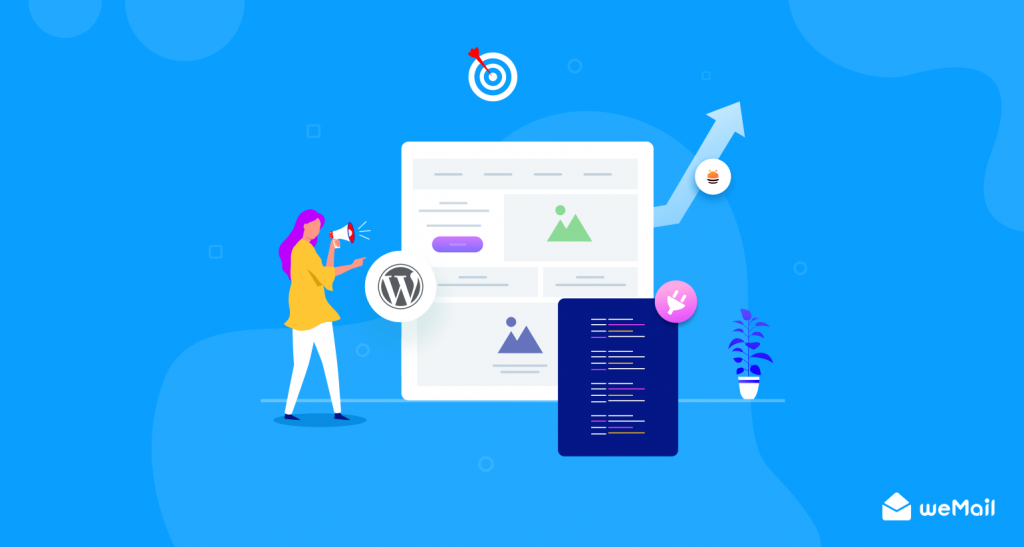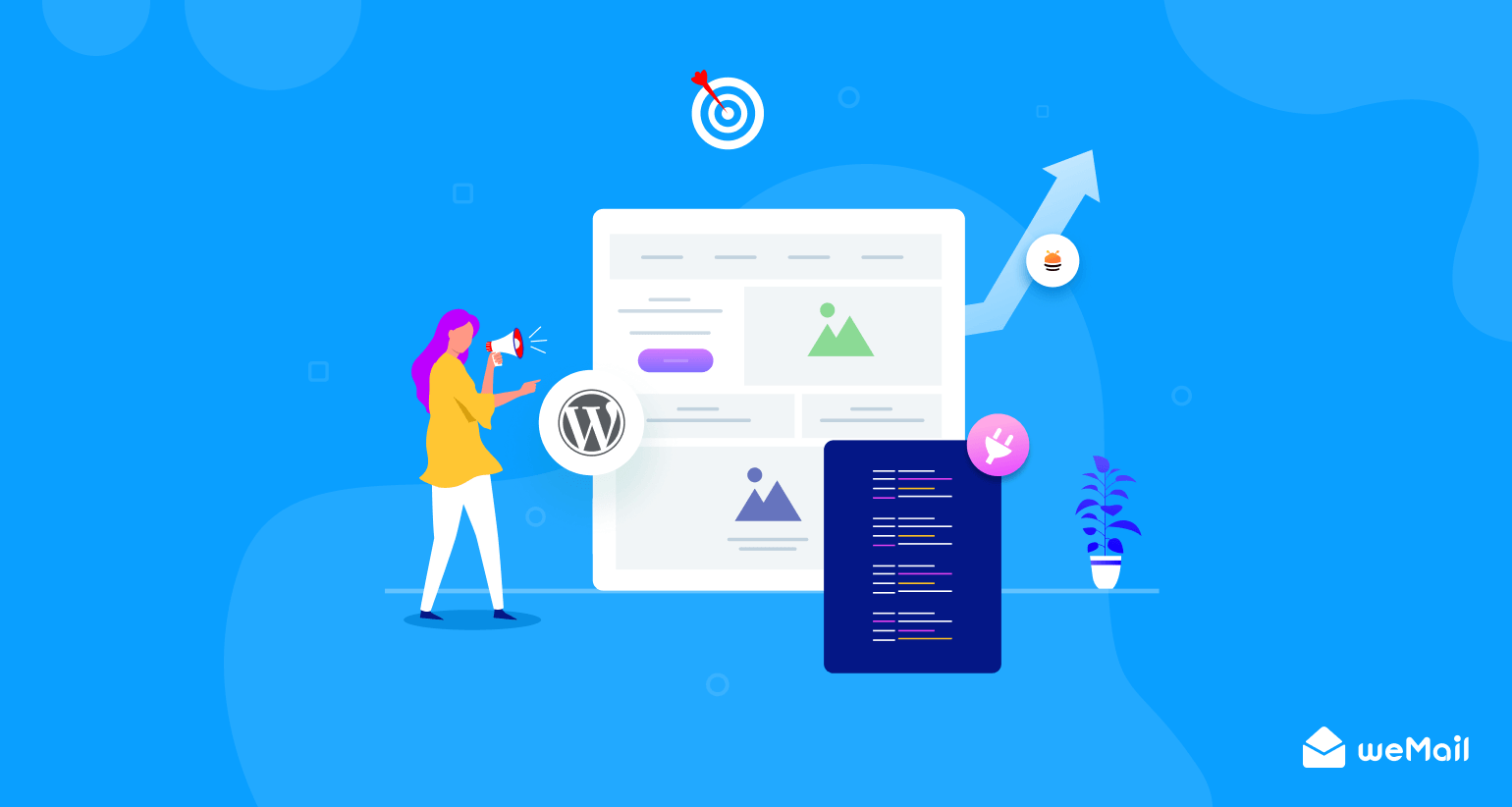 As a WordPress entrepreneur, your first job is to develop a marketable plugin or theme. Then it comes to promoting them so that you can sell them. The most important step to reach people is creating a detailed promotion plan.
You must set clear goals, and they also should have a timeline along with task plans and checklists. Overall, your promotion plan should revolve around two methods, that are –
On-site promotional methods
Off-site promotional methods
Our guide on how to promote your WordPress plugin and theme will be centred mainly on off-site promotional methods. This plan is viable to drive your traffic more. However, we will also cover the on-site promotional methods shortly.
9 Best Ways to Promote WordPress Plugin and Theme
Now we will talk about the key promotional methods, both on-site and off-site, that will help you reach your prospective customers and make your product a success. Let's get on with it!
5 On-Site Promotional Methods
Create a Dedicated Website: While there are premium plugin marketplace that will let you sell plugins, creating a dedicated website is crucial. Dedicated plugin websites are a must if you want to build a brand value for your product and company.
Create Blog & Video Contents to Attract Customers: Creating articles & video contents can be an excellent way to get visitors to your site. Make sure to create less salesy and more info content. It will create more trust from customers to your website and products.
Start an Affiliate Program: One of the best way to sell a product is by getting your customers to refer the product to others. By starting an affiliate program, you can start offering exactly that feature to your customers. And if you give an affiliate bonus for every sale, the existing customers will want to refer your product even more. However, for starting an affiliate program, you first need to acquire a small to medium customers base.
Utilize the Power of Social Media: Social media is where people spend most of their time in the modern days. If you can reach your target audiences with relatable and on-point content in a consistent basis, you will surely get more traction that you might be expecting.
Build Email List & Send Regular Email Newsletters: Make the best out of your visitors. Collecting email leads from your user (through popups, optin forms, or other methods) will let you communicate directly through their inbox. And you know what? Email marketing has the single biggest ROI, a stagering 4200% ($42 for every $1 spent).
All of the on-site promotional methods are must-have strategies but do not always have a direct impact on the sale and increase brand value. For effective plugin promotion, reaching prospective customers, building a good reputation in the industry, and increasing your website authority, there is no denying the importance of off-site marketing.
4 Off-Site Promotional Methods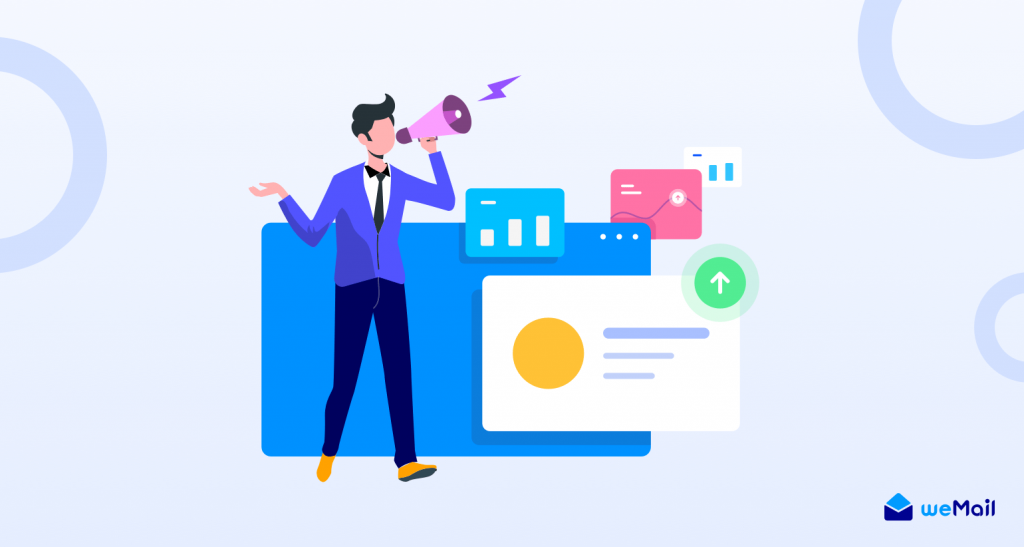 If you want to build a product that will sustain you in the market for the long term, you need to be consistent about off-site promotions. While on-site promotion may build the foundation of your product promotion, off-site promotion flourishes your WordPress product and help it to reach its true potential.
Following are the off-site promotional methods that are most important –
Doing Outreach to Other Website Owners & Influencers
Take Advantages of Different Plugin Directories
Getting Your Product Reviewed
We'll go in-depth on why each of these promotional methods is important (backed by data) and share real tips from successful plugin & theme developers. We will also show you how you can go about the promotional methods.
1- Outreach to Other Website Owners
There can be many prospective reasons or objectives behind reaching out to people. However, here we are trying to portray the importance of outreaching with two objectives.
Getting quality backlinks
Spreading a positive buzz about your product out there
Outreaching people can bring many more opportunities. However, we will mainly focus on these two outcomes. Now let's explain the importance of outreaching for the two reasons stated above.
Outreach to Relevant Website Owners
One of the prime reasons for outreaching to other website owners in the same industry is to get backlinks to your website. Backlinks are as important for the website as it gets.
Backlinks work as a vote of credibility that you get from other websites. Getting enough quality backlinks will send a great picture of your site to Google. This brings us back to one of the original algorithms from Google, PageRank, which is impacted by how many quality backlinks a page has.
Google constantly rolls out new updates to their algorithm, however, the importance of backlinks is one aspect of the ranking factor that is still highly relevant.
The more backlinks a page has, the more organic traffic it gets from Google (1). Also, their studies show that most top-ranking pages get 'followed' backlinks from new websites at a pace of +5%-14.5% per month.(2)

Ahrefs
Mainly WordPress product owners should target backlinks from websites that cover similar topics, or quality WordPress resource blogs. That is because they are relevant to your industry. They will also send you a relevant audience who are highly motivated to buy the product.
Get Quality Backlink for Your WordPress Resource Site
(You might have noticed that we put great emphasis on quality backlinks, as you should. While backlinks are important, if the links are from irrelevant, spam, or low authority websites, they will not bring any positive impact.)
Outreach to Industry Influencers
Outreaching to experts and influencers is a must to grow your business. An influencer can either be a top blog or a well-known person. Influencers usually have large audiences who trust in the influencers' judgment. This makes influencer outreach a good way to promote your WordPress product.
The majority of brands (59%) have a standalone budget for content marketing, and 75% of them intend to dedicate a budget to influencer marketing in 2021.

Influencer Marketing Hub
When reaching out to an influencer, follow the below steps-
Know What Your Goals Are: First, set a plan of action and objectives for the influencer marketing campaign.
Identify the Right Influencers: The next step would be to find the appropriate influencers for that particular goal.
Build a Relationship with the Influencer: Finding the right influencer would usually be followed by finally reaching out to the influencer. Try building a good relationship with the influencer and offer your proposal.
Get the Influencer Involved in Strategy: If the influencer agrees to your proposal and decide to promote your product, the next part would be to get the influencer involved in your plan. Don't expect the influencer to right or say anything biased about your product, rather negotiate to publish an honest opinion on your product.
Evaluate the Process: Set tracking method to evaluate the result of the influencer campaign.
You might think why would I go through all this hassle and not just run a paid ad on Google? Well, well…
According to Shopify, Influencer marketing ROI is 11x greater than banner ads.
How? That's because influencer marketing sends in more targeted audiences than most other common marketing channels.
2- Take Advantage of Plugin Directories
There are different plugin directories that host WordPress plugins, both free and premium. You can sell your product to the premium plugin directories, but they will cut a significant commission from every sale made through their platform.
However, there are also free plugin directories like WP Hive that host WordPress plugins for free.
Plugin directories help your audience get more advanced insights into your plugins, increasing the chance for the plugin to get purchased. By collaborating and promoting your plugin with the plugin directories, you can get a highly directed audience to your website.
Check Your Plugin on WP Hive Plugin Directory
3- Publish Guest Blogs
Writing a guest blog is a method of WordPress product promotion that is highly effective for newcomers. While you can publish blogs on your new website any day, the probability to rank salesy content on Google is very hard. Publishing the same content that you wrote to a popular website (if they allow it) comes with three major benefits.
You will get backlinks to your website, which will increase your site authority and you will get some traffic as well.
You can promote your product in a subtle way.
Will create some long term brand value for your product.
Here's a case study on how GrooveHQ turned its fortune around with a guest blogging strategy.
GrooveHQ's website used to get very less visitors. They started guest blogging in a bid to change the fortune, and sure enough they got the result.

They published a guest blog on Buffer, and within an hour of the post being published, they had 1,000 new unique visitors. That soon turned into 5,000, and then 10,000, and before long, 20,000.

Today, that post has been shared online more than 10,000 times, and has cemented guest blogging as a cornerstone of their growth strategy.
Whether for your WordPress plugin promotion or theme, guest blogging can be an excellent medium. Similar to GrooveHQ, for your plugin or theme you also need to find websites to publish your guest blog where people visit for WordPress-related information. Luckily, you can also publish guest blogs on WP Hive.
Publish Guest Blog on WordPress Site
4- Get Your Product Reviewed by Professional Authors
WordPress now powers over 42% of all the websites in the world. This makes it the single largest way to build a website. The huge number of people that use WordPress is constantly looking for creative tools and ideas to take their website and their business to the next level.
That's why top WordPress resource sites get from thousands to hundreds of thousands of visits every month. This is an audience that is filtered and ready to be tapped in.
Thus if you can collaborate with a top WordPress blog to write a product review on your WordPress plugin or theme, it will help you reach thousands to even millions. That is why it is probably the most popular way to promote WordPress products for the WordPress product owners who are launching new plugins or themes.
So if you were wondering how to promote a WordPress plugin or theme that will benefit you in the long run, product reviews will surely help you out. That is because 88% of customers put as much weight on online reviews as they would on personal recommendations.
Top WordPress blogs such as WP Hive, review products for a one-time sum. However, that doesn't mean the reviews are biased. Rather these reviews work as a true introduction of your product to all the users out there.
Promoting Your WordPress Product to the Right Audience Using WP Hive
WP Hive is a free WordPress repository that holds dedicated pages for every plugin uploaded on the official WordPress.org. It shows detailed insight into a plugin, including its impact on page speed, memory consumption, errors, and other important information.
It has quickly become one of the trusted websites to know about a plugin. Users can also compare between the plugins to know which plugin performs better technically.
On top of that, the WP Hive team manages one of the most resourceful and consistent blogs in the industry.
WP Hive team has been helping new plugins and theme owners to reach thousands of potential customers by publishing detailed and unbiased reviews. They have an affordable pricing plan to review your product and publish an unbiased blog on it.
You can choose from their multiple product review plans of different budgets. Or if you want to save some money, you can also write a guest post and send that to them to publish on their site.
Closing Up on Promoting WordPress Plugin and Theme
Selling a WordPress plugin or theme is not easy. When there is not sufficient information about the product on the internet, selling it becomes even harder. But as long as your product solves a real problem, there are ways you can take your product to the limelight and create a positive buzz about it.
As we have talked about there are two major ways on how to promote WordPress plugins and themes, on-site and off-site promotional activities. We have also shown you the ways you utilize both types of promotional activities to make your plugin or theme a successful one.
In this case, you can also take help from WP Hive, one of the top sites to get trusted WordPress reviews, news, and everything that improves the life of a WordPress site owner. Their package plans for growth are perfect for any WordPress product developers looking for a way to take their new WordPress plugins or themes to the next level.
Are you ready to make your WordPress product a success?
Subscribe To Our Newsletter
Don't miss any updates of our new templates and extensions
and all the astonishing offers we bring for you.