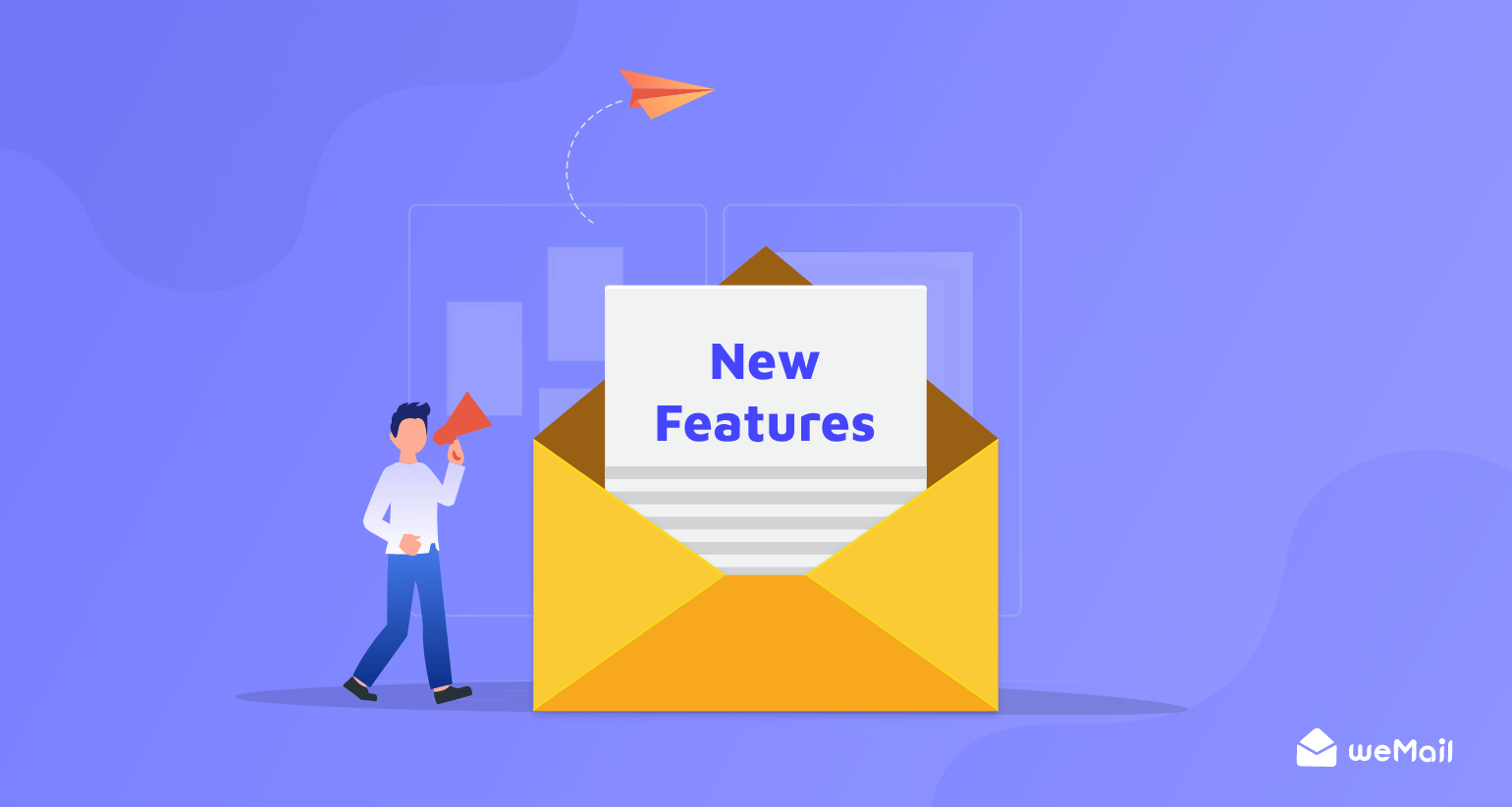 Top 5 Key Strategies for Announcing New Product Features via Emails
If you are operating a business and working with products, you may often need to roll out new updates or features. Coming out with new product features is always exciting. You and your team must work hard and you are finally ready to release it all out there.
Here comes the hardest part. Notify your existing and potential customers about all the new updates and adding features. Announcing your product features in the right way to the right people and at the right time is not an easy task. But if you can do it properly then it is enough to convince them to try your product from right there.
You must have a strong marketing strategy to reach your target audience effectively. Announcement emails can be a smart way to achieve your goal without inventing a lot. And hit the jackpot with the increasing sales of your products immediately.
In this article, we will share some proven Email Marketing tactics. That you should follow to announce new product features through emails along with some real-life examples.
Make Your Subject Lines Effective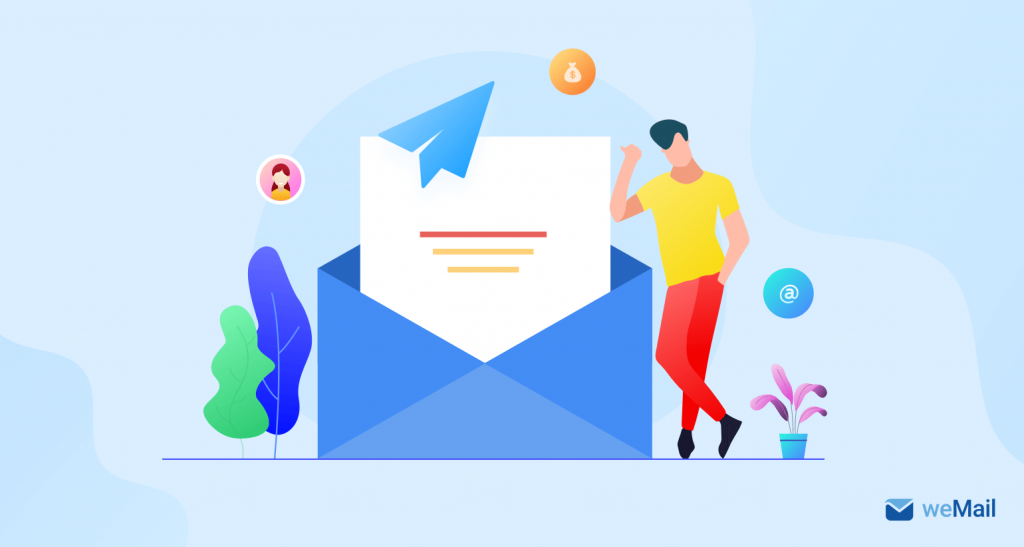 As we all know, the subject line is the main attraction point for any kind of Email Marketing. This equally important for the announcement emails to notify your readers about the latest product features. Most of the cases, the subject line decides the Email Open Rate largely. That's why you need to be creative and thoughtful while finalizing your subject line.
Don't forget the subject is the only warrior that can help you to win the battle of the inbox. Also, you can do A/B testing to identify the best working email subject line for your product launching. In addition, you can add emoji to your announcement emails subject line. It helps you to grab your reader's attention towards you.
According to a report by Experian, 56% of brands using emoji in their email lines had a higher email open rates.
Here are some example of Great Subject Lines to introduce your New Product Features to your users:
The Happy Features you have been waiting for 🎁
In case you missed it… something bigger is here
Sit well, work well, feel well with Fern
Everything you need to sell in-person
About Upcoming Dokan Pro (v3.0.0)! 📲
MAJOR announcement! big changes in WP Project Manager
May We Introduce New Features of WP ERP 🎉
Keep Announcement Emails Short & Concise
Your readers have short attention spans. So, keep your message relevant and to the point. You should write a short email to your users describing their growing needs and how your updated product features can resolve them easily.
But remember you will get only a few seconds to convince the readers. That's why prioritize only the important things. In announcement emails, your main aim is to focus on the new features or updates. Never bored your readers with unnecessary words.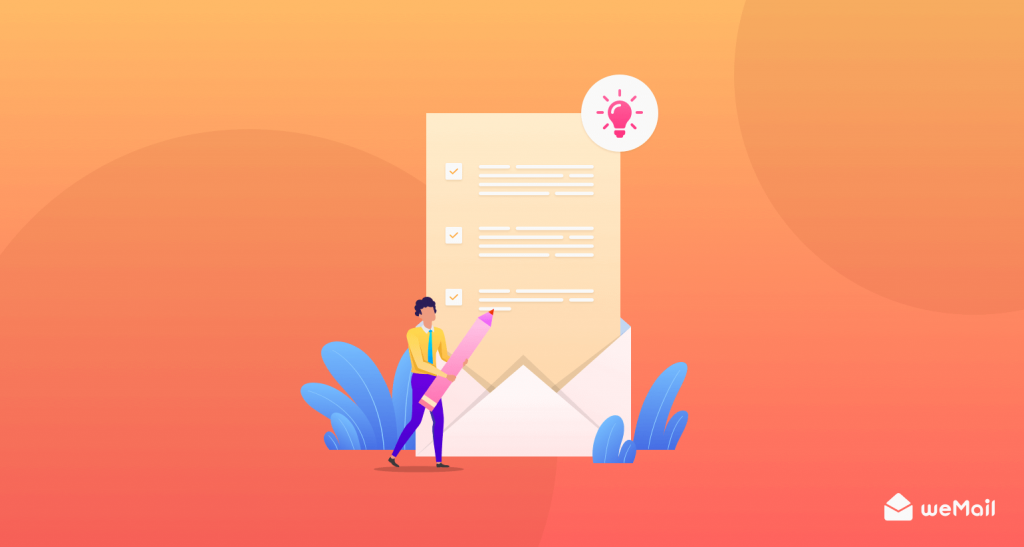 Another important thing is that your new feature may allow your customers to do many tasks. But don't try to describe all the attributes in your mail. Recipients can get confused with so many information. Instead, focus on the major activities.
After greeting your reader, add maximum 1/2 lines to introduce your product (If it's really required). Otherwise, straightly get into the main point & answer 3 questions:
why do you come out with new features
what are the new features &
how it will enhance their experience
That's it!
Don't let your recipients bored. Make your emails simple yet interesting that makes them curious about the latest product features. And they get bound to take the next step according to your instructions.
Add Good Visuals to Your Announcement Emails
In this modern era, people love to visualize things rather than reading a boring text. Therefore, you have to make your email content interesting to your readers by adding attractive images, videos or gif files.
As we have mentioned above, the reader's attention span gets shorter day by day. Most people prefers to go through visual content to learn about new product features or updates. Moreover, visuals are a great way to draw the recipient's attention. Also, they can describe the product functionalities better than the words.
Visuals you can include in your announcement emails:
Images
GIFs
Video
Screenshots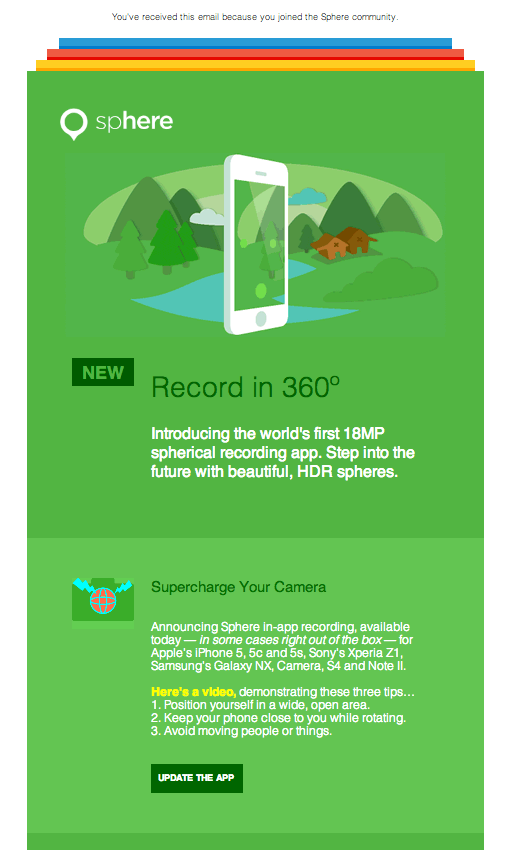 Needless to say, videos have a strong storytelling capability to explain your products than other types of content. It will immensely boost the email engagement rate.
Perhaps, you may use attractive color palate and clear & compelling CTA buttons to encourage the readers to try your products right there.
Stay Personal to Make Your Reader More Engaged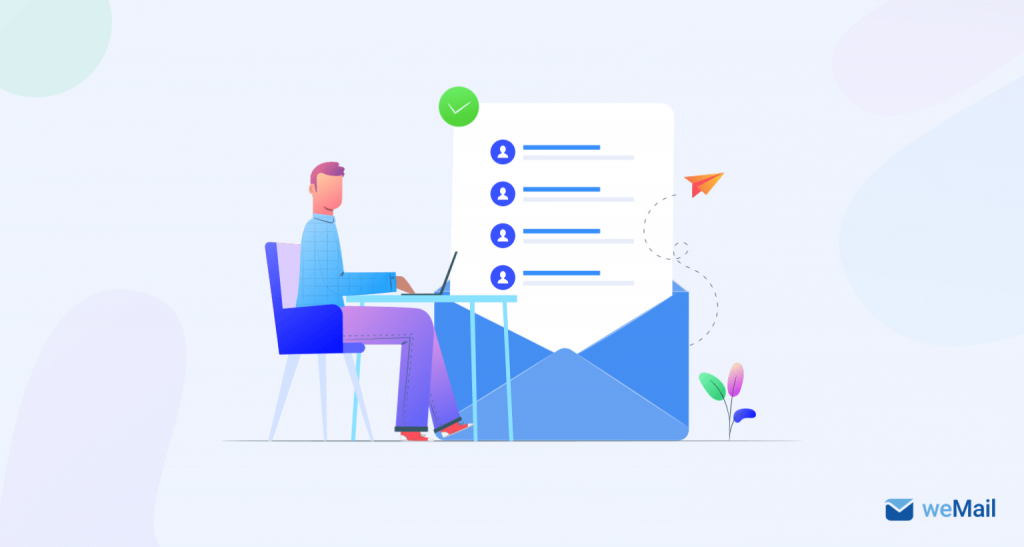 Another effective way to make your new product features announcement email campaigns successful- personalize the mail content. You can personalize your email body content and the subject line as well.
Email subject line personalization would improve your email open rates.
In order to personalize the message, you can add your recipient's first name, last name, position, company, website, etc.
Even though you are sending an email to a large number of contacts, you can still make each email unique and personalize using a smart Email Marketing system like weMail.
Prioritize Your Readers
Most of the companies do a common mistake. They make the announcement for them, not for the customers. As a result, it fails to build the connection between products and customers.
Oftentimes, the announcement is about how much effort you put into it, your hard works, and others. But believe me, nobody cares about it!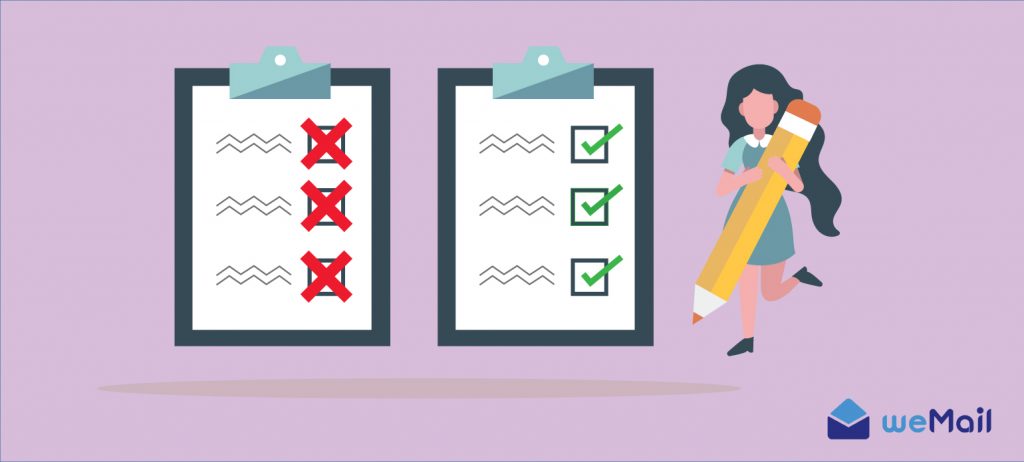 Nobody cares how many extra hours you spent to update these new features. Or what are your going through during these updates. Improving and adding new product features is your job.
Customers don't want to know about you. They want to know about the products they are going to buy. They want to know how the new features or updates will simplify their working process or how it will make them beneficial.
So, give your full attention to your users only. In that case you can add following information to your email body:
What is it
Why it's good for the users
How to use it
Extra information or sources for further reading (if needed)
As we said several times, keep it simple, sweet yet effective for your readers. This is the main key to get more users for your products.
New Product Features Announcement Emails: Real-Life Examples
Here is an example from Usabilla. A short and sweet new feature announcement email template. They also used a simple designed video explaining the new feature.

Here is another example from the HappyAddons team. They have sent this email to introduce their most awaited feature of Live Copy Paste.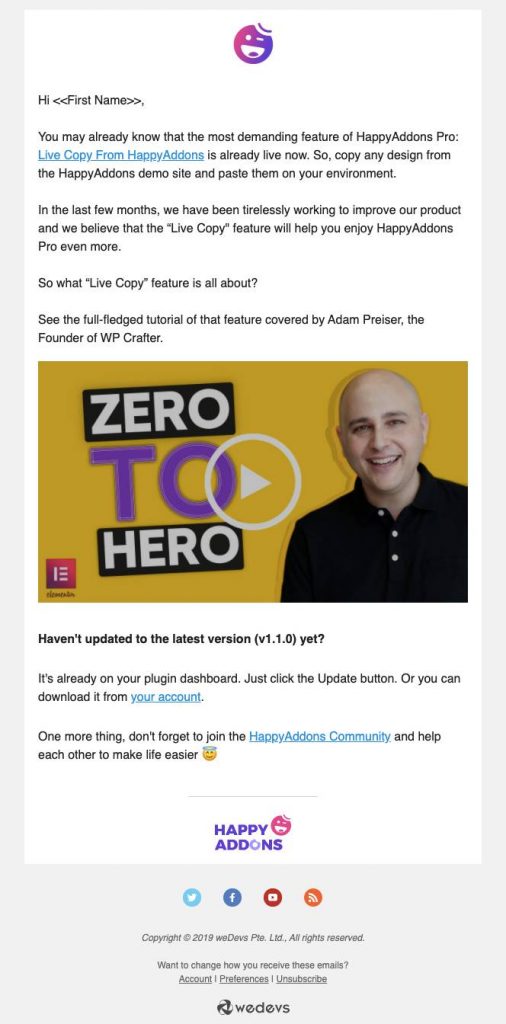 Another one is from Grammarly.
Subject line: Grammarly's Chrome Extension + Google Docs, Together at Last!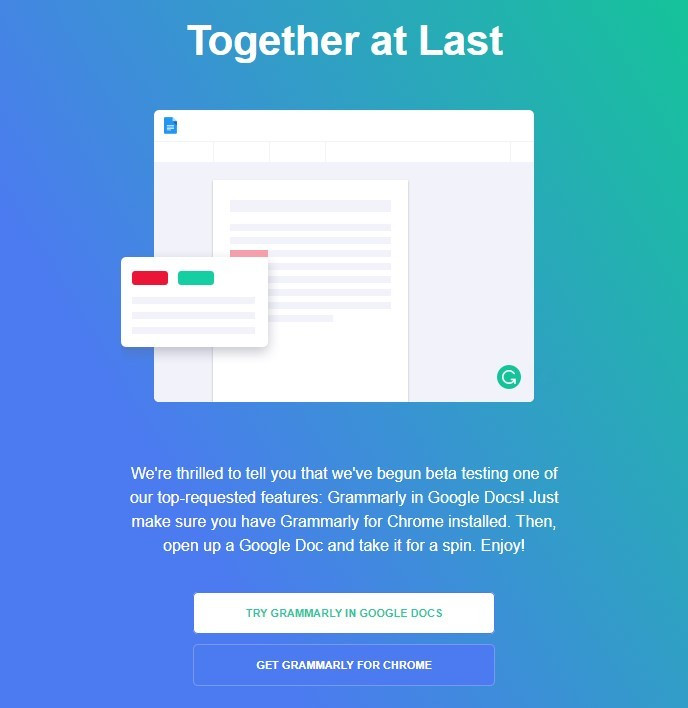 Last one for today!!!

Scream Your Voice via Emails to Announce New Product Features
In this competitive world, it's a challenge to make your products stand out from the crowd. It becomes more difficult when you have to describe your product's uniqueness with a few words only.
However, a successful email campaign can assist you to reach your exciting users and other potential customers as well. In order to notify them about your new product features and updates. But it's not possible without a concrete plan and proper road map.
New product features can be a great opportunity to get more customers for your business. But without a proper announcement that can be ruined. So, make sure your announcement emails are able to grab the attention of your readers before sending them.
What strategies do you follow to launch new products, features or updates? Is there anything special? Feel free to share with us in the comment section below!
Subscribe To Our Newsletter
Don't miss any updates of our new templates and extensions
and all the astonishing offers we bring for you.