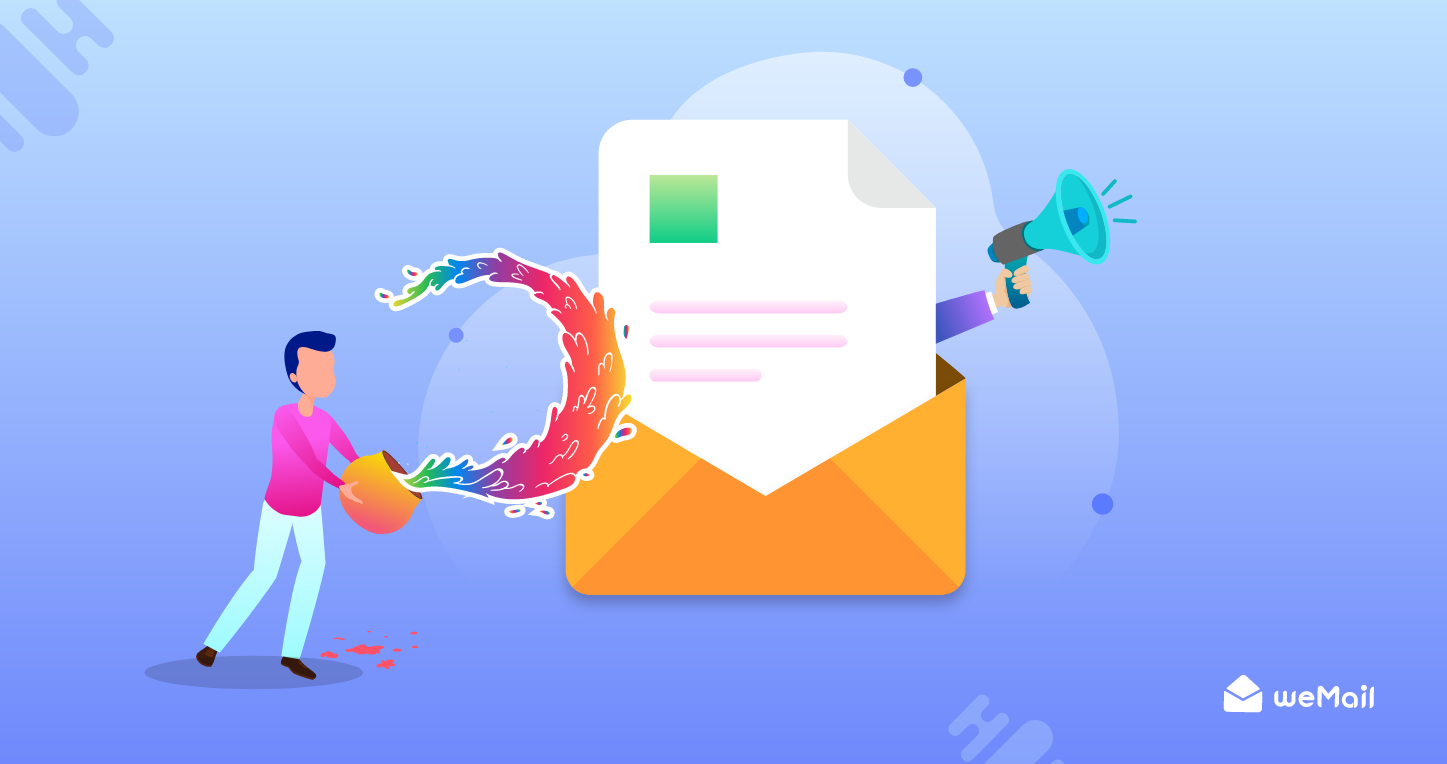 Email Color Choices – How They Impact Your Email Engagement & Conversions
Did you know that Black, Red, and White are the three major marketing colors? The reason is, these three colors determine other colors mixing with each other. Such as green, blue, yellow, brown, violate, purple, and more.
Many companies using different colors to express their company identity. For example, Facebook uses blue all over, YouTube uses red all around. LinkedIn also prefers blue and Twitter uses sky blue color.
Blue is the richest color for me – Mark Zuckerberg

CNN
So if you're a company owner, digital marketer, or designer, you must think of a color that defines your brand identity. Especially in the email marketing sector, it's a must-have factor to increase engagement and conversion.
However, throughout this article, we're going to show you all about 'Email color', moreover, why color matters to maintain brand identity, and how to use them in a proper way.
Well, let's dive into the main discussion. 😊
Why Colors Matters in Email Marketing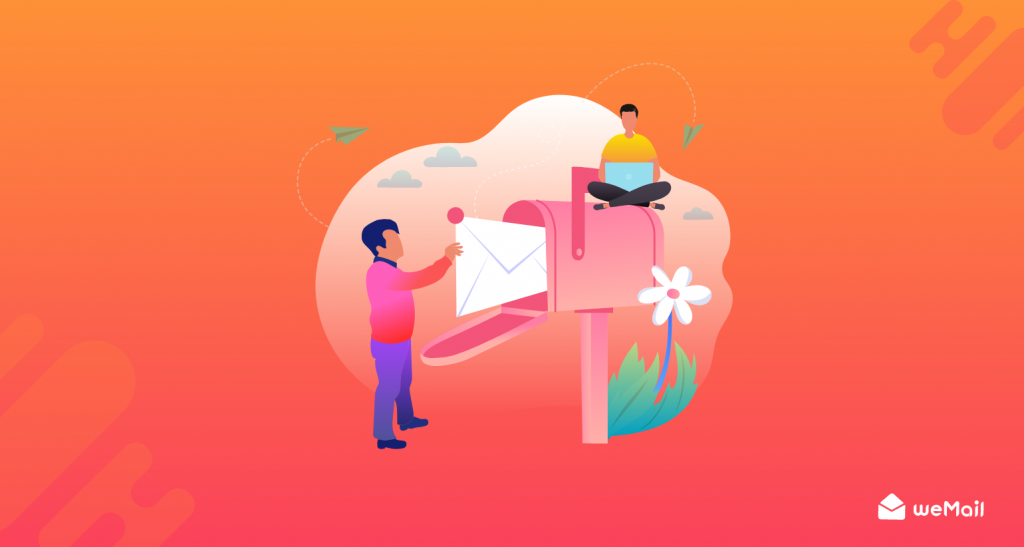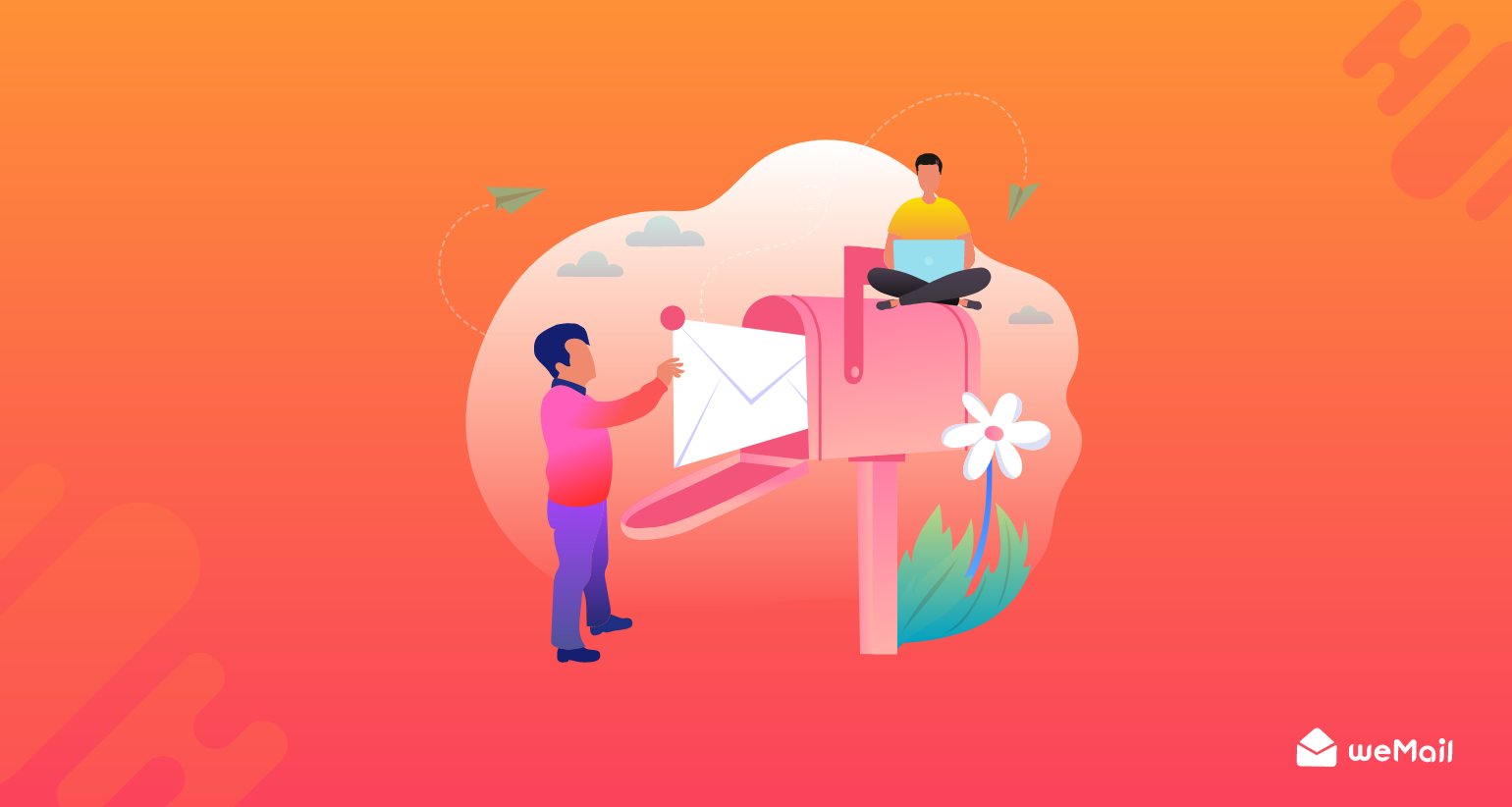 Color psychology can be an useful strategy for email marketing

Campaign Monitor
If you ask why colors are important to use in marketing? The answer will be pretty simple. To attract and soothe human behavior.
That means using different colors during any marketing purposes, you'll get lots of privileges. Especially in email marketing, there are many reasons to justify this statement why email colors matter in terms of increasing engagement.
Colors often work differently from person to person, but every color is connected with a separate set of sentiments or thoughts.
Email Color Creates Brand Awareness
Your brand and its popularity is undoubtedly a crucial fact for you. Right? And it's quite obvious. But did you know that using the right email color in the right place could be beneficial for your brand?
Yes, applying the right colors in your email marketing copy can impress your prospects, and it drives to an 80% increase in brand perception. So we can say firmly say that colors can help to create brand awareness quickly.
Beneficial To Product Marketing
If you're doing direct product email marketing for your company, then using different email colors could be a bonus for you. Because 85% of shoppers believe that product color is the major reason that influences their minds to buy a particular product.
So using colors in email campaigns, newsletters, or any promotional activities, can help your customers to make quick decisions.
Makes Customer Feel Good
These digital days, we often receive thousands of emails per day. But do we open all those emails? Generally, we only open that relates to our feelings and emotions. Right?
Like the same way, if you're looking to send emails to your customers, make sure you have used the right email color that connects directly with their emotions. Moreover, makes your customers or prospects feel better and comfortable.
Related article: 👉 How to write an amazing email
Increases Click Through Rates
If you can understand which colors can hold the flag of your company, definitely you must utilize it in the most important part of your email copy. That is 'CTA' or call to action area where conversion rates generate.
An A/B test by Shopify showed that using green color in their CTA button brings 21% more clicks than red color. So you can assume how fruitful email color is and how it can be a reason to increase the CTR of your company.
So after knowing why email color is important, now its time to know their types and how to apply them perfectly.
How To Use Colors in Email Marketing – Tips & Tricks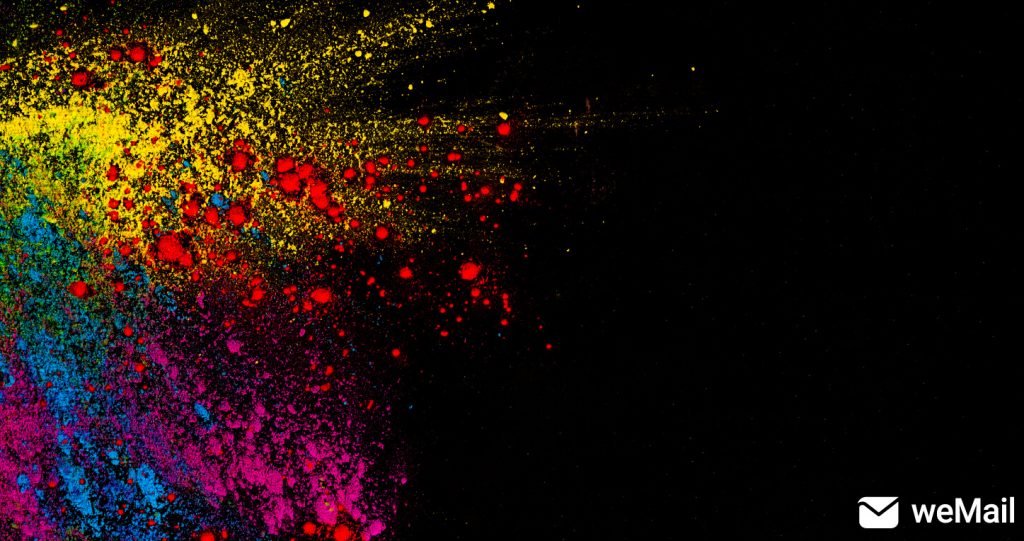 Earlier we were talking about email color and why it's important to increase engagement & conversion rate. Now you may think how to use it or which colors you should choose. Right?
Yes, we'll discuss how to use colors in email. As we all know that colors create an energetic impact on users. For example, 93% of consumers color pops up in the mind first when they make a purchase, and 85% of customers buy a product.
That's why we'll know some colors and their usage. As a result, you'll get a complete idea on different colors and how they perform to increase engagement.
White – Sign of Purity and Independence

Unlike black, white color always delivers a positive meaning & also it is associated with purity, cleanliness, and simplicity. Being a sign of purity and simplicity, white color increases the value where it is being used.
That's why if you can use white perfectly, surely you can create a set of feelings among the human mind. But again, overuse of this color has some negative sites. For example, it can create a sense of void, coldness, unimaginativeness, dullness, and incompleteness, sometimes.
White color blends and looks like spam to ESP, and sometimes difficult to read
In that case, what you can do? Yes, the answer is, use white color as a background. Because it can lighten up other colors and customer's attention could be easily grabbed. So try to use white color as a background and try other colors in the content.
Black – Sign of Authority & Elegance

Black is a sign of power, boldness, luxury, and elegance. And that's why this color has been using in different prestigious things, such as cars brand, watch brand, or any perfume brand.
Like white colors, excessive use of Black color can turn out to be a bad result. So you need to use it smartly while sending emails to your recipient. And also try not to overwhelm the recipient by using it.
However, it's not wise to use black color as a background. Like white color, it creates high contrast. As a result, it makes issues when users will open your email. So it will be better to use black color in the text area to avoid spam.
Red – CTA & Urgency

Red color boosts conversions by 21%

HubSpot
Red color has both positive and negative ways of expressing things. Either it can be used to show energy, power, and determination, or it can express anger, aggression, alert. But in email color, it has always a positive site.
Because, red color always creates a urgency in the CTA or CTR button. That's why it is widely used in the blog posts, newsletters, or any marketing campaigns CTA button (Buy Now or Click Here)
So use red to make your CTA perform best among other colors in your email color design. Red acts best when blended with the most primary colors like white and variations of gray
Blue – Security & Reliability

Well, the blue color symbolizes the power of calmness, security, reliability, and love in some cases. Basically, the blue color is widely being used in high-tech products that relate to intellect. However, the blue color is the most popular color among both men & women.
So if you're thinking to use the blue color in your email, then don't hesitate to use it. Rather everyone will be very glad to see it. Because you can easily calm down your customers and persuade them to open your email.
Green – Sign of Peace

Like all other email colors, green is also a sign of calmness, peace. Also green can make you relax and also very helpful to your eyes. Basically, green is utilized to promote health-related and so-called 'green' products.
However, if you want to use green color in your email, of course you can use it. But a few things that you need to keep in your mind. For example, yellowish-green expresses sickness & confusion, dark green indicates frustration.
So you can use green color in your email copy to make your customers or prospects wake up, relax, and persuade them to make a decision.
Yellow & Orange – Sign of Happiness & Positiveness


These series of colors are from one group. And together they express positivity, cheerfulness, creativity, enthusiasm, fascination, and energy. You can see that watching them you'll feel a positive feeling.
Using these colors in the background, you'll get a bright and lucrative view. That's why road signs are designed with yellowish-orange color. The vital reason is to concentrate your mind's attention on different important things.
So you can use this color to make your customer aware of the important things in your message. As a result, it will not only grab your customer's minds but also represent affordability and attract buyers.
Best Email Color Practices You Can Utilize in Email Marketing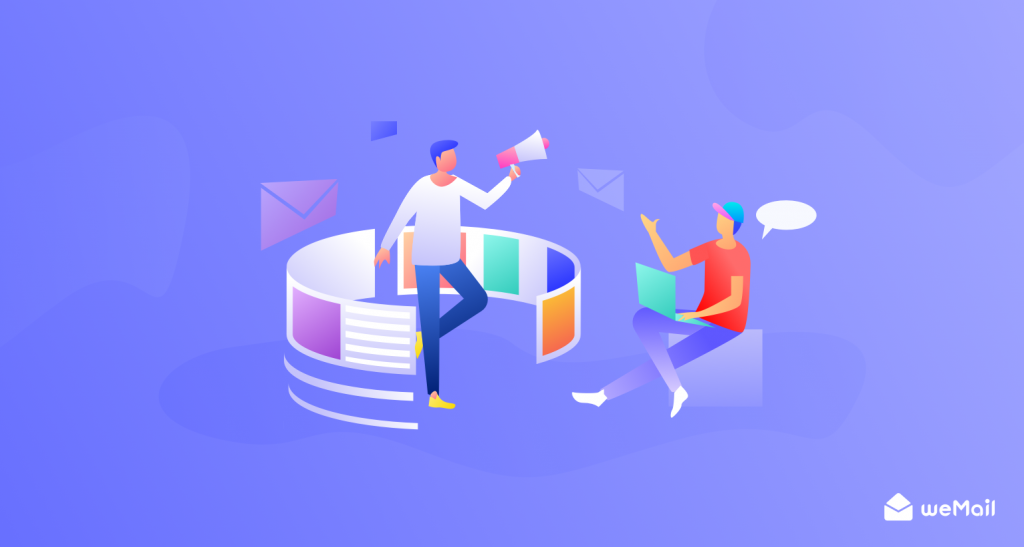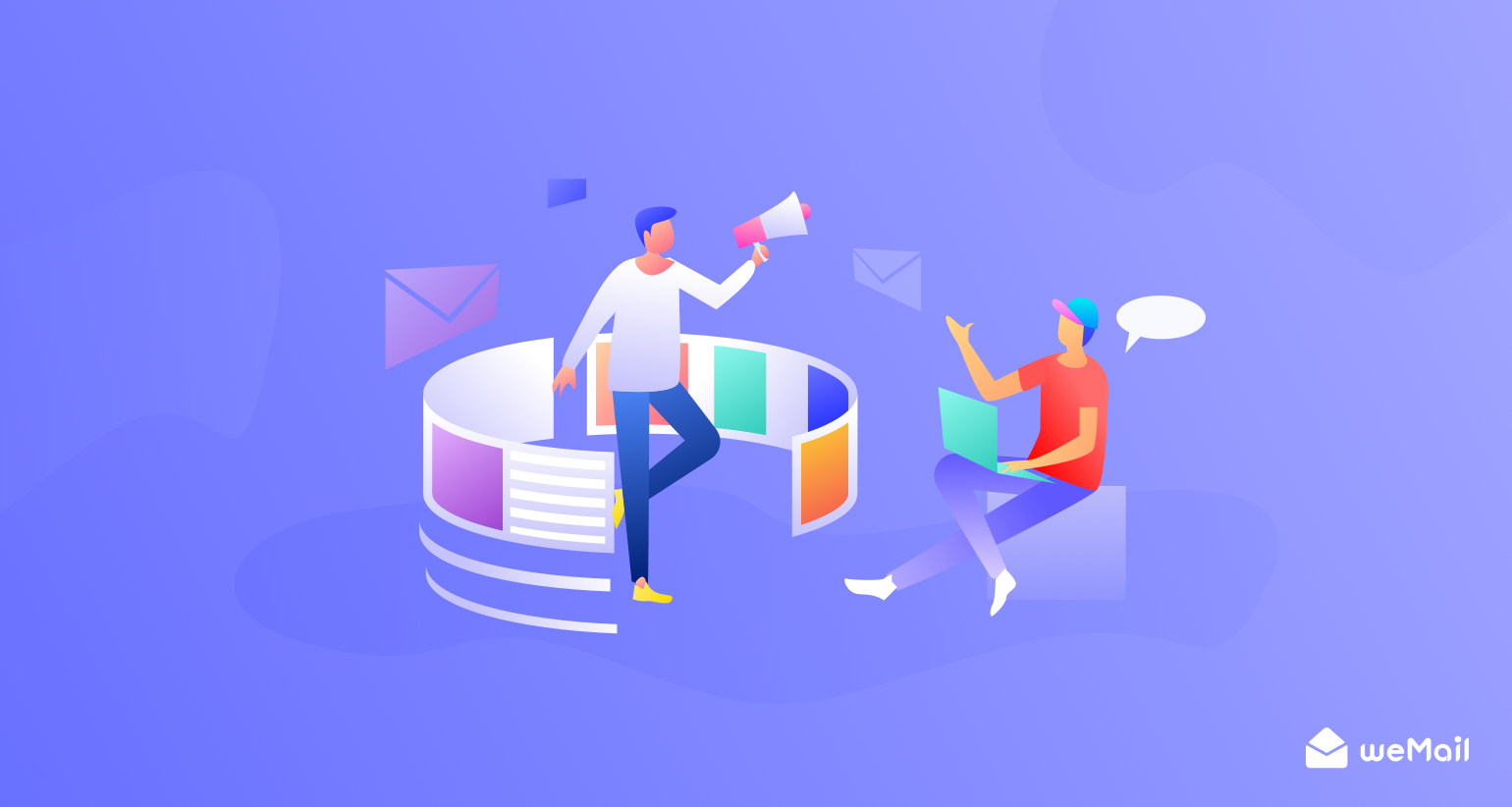 After knowing how to use colors in email marketing, now it's time know some effective practices that can help to apply them perfectly in the email marketing.
Also if you don't know when you should use the colors, and what you should consider before using any colors. So enough talking, let's see some essential facts that you must keep in your mind.
Know Your Audience
Understanding the audience is a very important fact for any type of business. You have to know who is your audience, their age, gender, and culture. Suppose, purple color represents royalty in some countries, but in Italy, this color indicates a death sign.
So you should know your customer attributes very closely. Otherwise, you will face different issues after sending an email. This is where personalized email comes in. That means pink is a common beloved color for women where black is a favorite for men.
Balance Your Color
Always try to balance your colors in the email or newsletter. Use the same or similar colors that combine your newsletter. For example, use the same trick in the header or footer section. That means you need to use the same color in the header and footer area. This will increase your email or newsletter look.
A/B Test Your Email Color
Another important fact that you should practice frequently is, A/B test your every experiment. This will inform you which color is working well and which one is not. Moreover, you'll get a complete idea of which color bringing the most engagement and conversion rates.
But one thing that you have to keep in mind, try to use different colors in one segmented list. Otherwise, you may get the desired results if you use different email lists.
Don't Mix Up Colors
Generally, a newsletter or email body consists of three main parts:
Background (which will cover most of the newsletter's area)
Foreground (main email body)
Highlight color (buttons and highlighted important parts)
Here you can use 3 or 4 more colors in these sections. But make sure that your choosing colors don't make heaviness. But it depends on your newsletter schemes or email template. Therefore, you need to choose the right email template so that you can utilize colors smartly.
Related Article: 👉 8+ Effective Email Marketing Practices
Use Colors Smartly
Your email engagement & conversion rate highly depend on how you represent your email or newsletter. Again if you want to make it simple and lucrative then use white, light grey, dark grey, or black colors for your text, depending on where the text is.
Or you can follow some guideline below:
Keep the text color to white or light grey if it's placed on a bright, colorful or dark background.
Use black or dark grey in the text, if the background is white bright.
If you want to use other colors to your text, then keep in mind that all colors work perfectly on a white or very bright background.
Final Verdict on Choosing the Right Email Color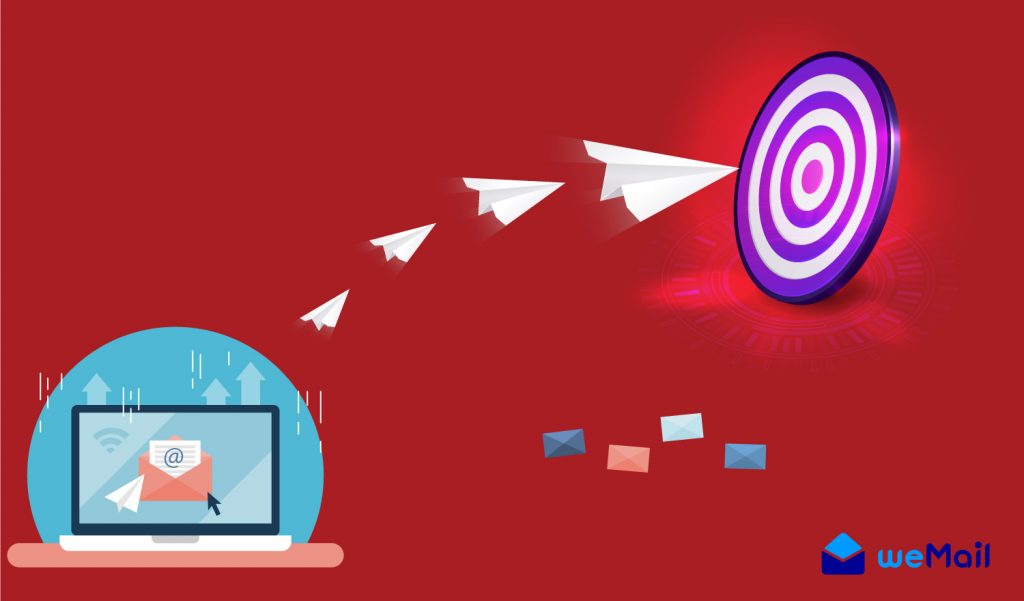 Smartly using colors can influence customers behavior with ease. But it's not as easy as you think initially. All you have to do is, do research and follow what have discussed earlier.
If you like to send simple emails, utilize black-and-white emails in the pops to boost site traffic and improve your conversion rates

Campaign Monitor
However, choosing the right bunch of colors will not only make your company a brand but also increase your impression. And if you're willing to change your current email marketing strategies, you can do that with ease.
However, if you are looking for a complete email marketing solution, weMail could be your wise choice in that case.
Subscribe To Our Newsletter
Don't miss any updates of our new templates and extensions
and all the astonishing offers we bring for you.