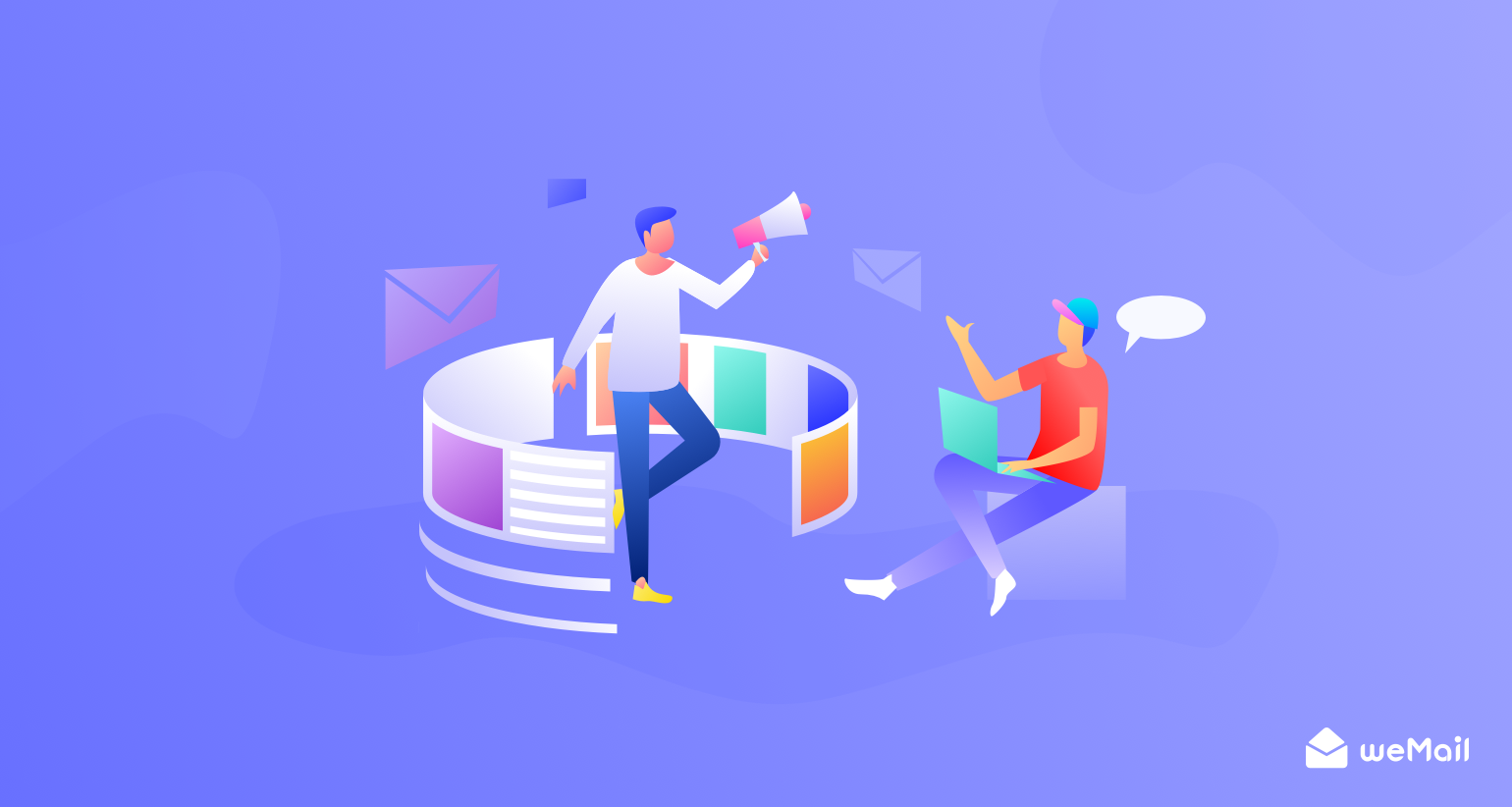 8+ Email Marketing Best Practices to Boost Your Sales
For any digital marketing strategy, Email marketing is the part and parcel of the sales funnel. And it goes without saying that email marketing is the most economical and cost-efficient solution ever discovered.
In the U.S. alone, more than 90% of people over the age of 15 use email. Plus, email copy is pretty customizable and brings on the highest return of investment.
Unlike the paid social media ads, email has the highest visibility and open rate and so the less chance to get overlooked.
Here in this article, we are going to show you some of the result-oriented email marketing best practices that can boost your sales, brand value, and overall revenue. Well, let's hop in.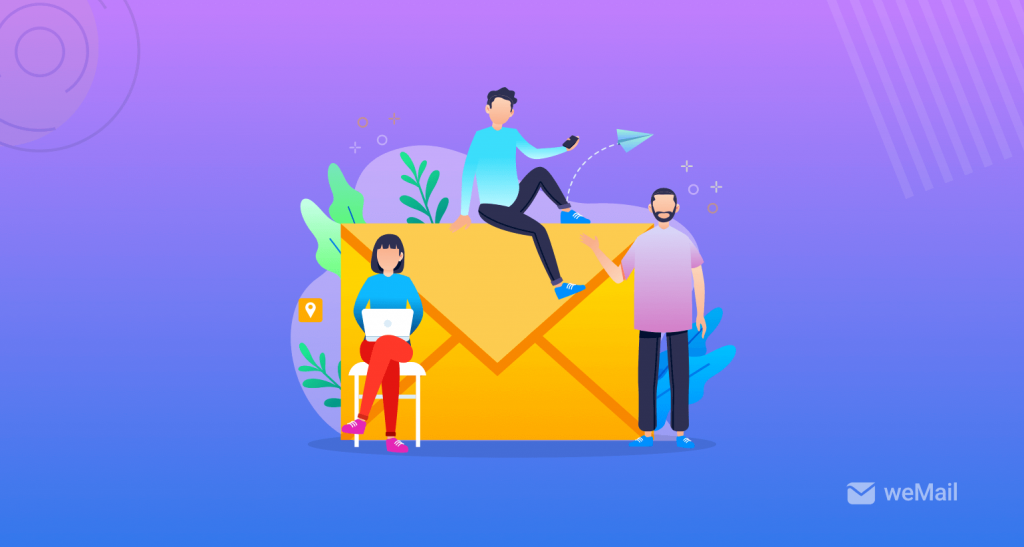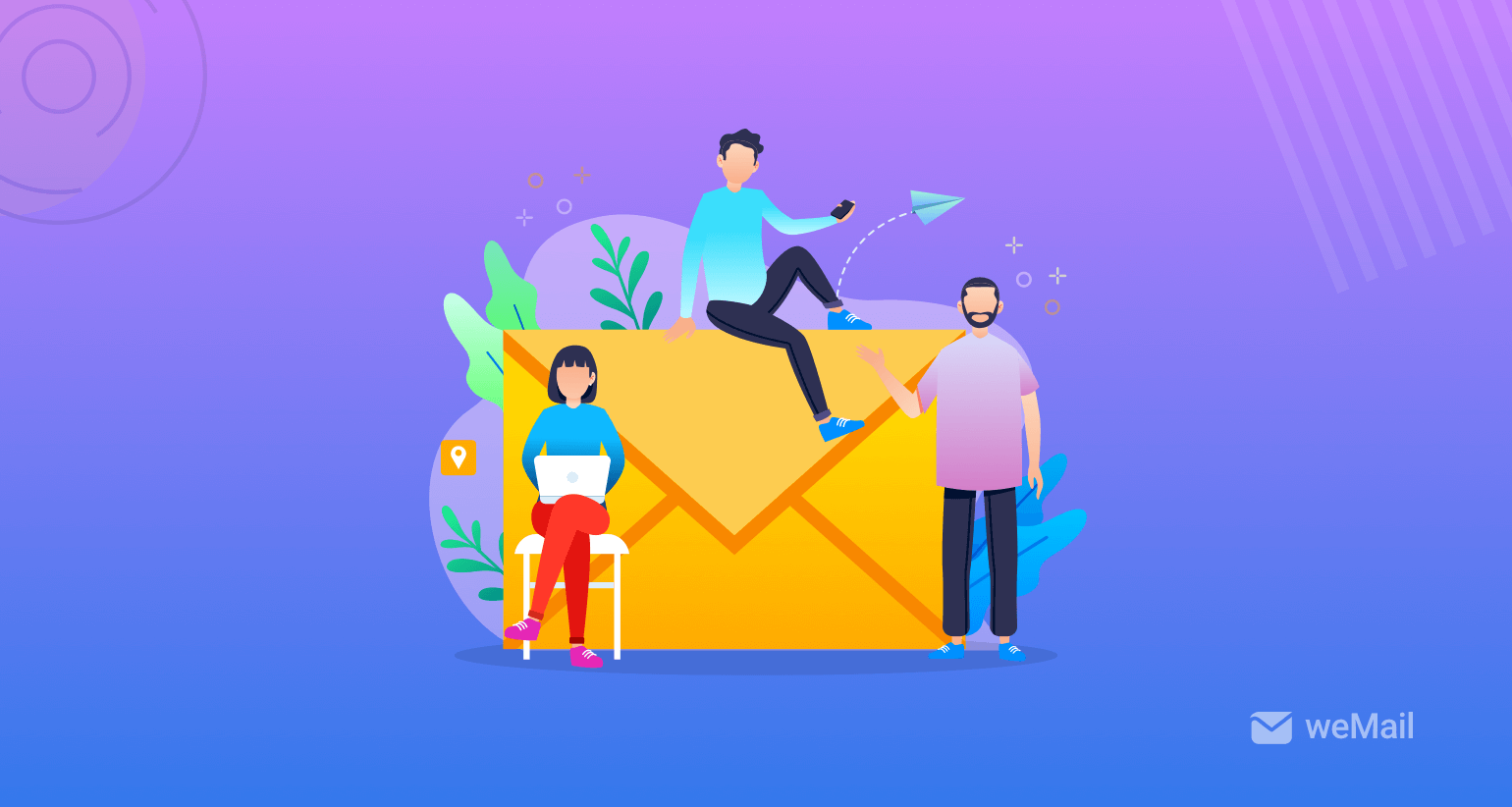 Why Should You Use Email Marketing?
Almost 58% of total email users check email before they even get out of bed. – OptinMonster
But email marketing is not as easy as you might think. Because it all starts with crafting personalized copies to consistent branding to optimizing content for both readers and for devices and so many more. You must follow some innovative hacks and tips to stand-out amongst your competitors too.
Hence, what are the first crucial steps you should take in this regard? Practicing top email sending techniques that bring higher open and conversion rates is the only way out. Do you care?
Top Email Marketing Best Practices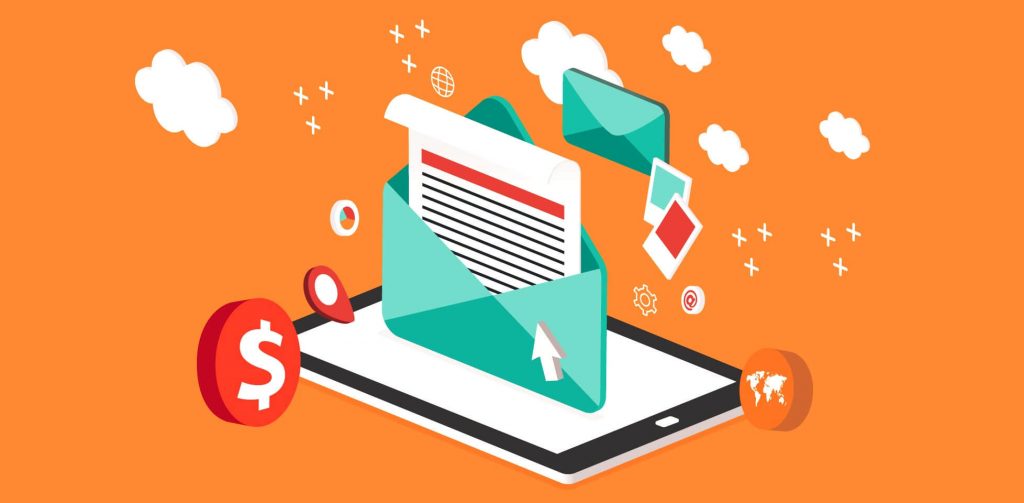 Upon executing the best practices of email marketing, you can get the highest ROI (Return on Investment). Take a look at the following email marketing best practices:
1. Send welcome emails
You can send emails whenever any user subscribes to your website. Sending welcome emails is an oldie but goodie approach and it still works like a charm. You can send the first email offering customer onboarding discounts, like "15% off on every sale." This is pretty effective to grow your email list faster. 
You should send this onboarding email right after a user subscribes to your website instead of sending weekly. You can automate the email sending process by different tools. For example, if your site built on WordPress then you can use the weMail or MailChimp or MailPoet etc. 
2. Focus on personalization
Personalization is the secret of any marketing campaign. And when it comes to email marketing, it is no different. Proper personalization makes your email marketing campaign more relevant and convinces your intended audience to take a particular action.
When your users are signing up for your email, it's completely ok to ask them questions like what type of information they would like to receive. Are they looking for any offers or news or updates?
3. Make a schedule
Making a proper schedule is one of the impactful email marketing best practices. It's really painful to see a lot of unsubscriptions and to see your emails are overlooked by your audience, isn't it?
To get rid of this issue, you need to determine a specific time for recurring newsletters. You can send newsletters on a weekly, biweekly or monthly basis. And according to Aladin Happy, among these three, weekly newsletters perform better. Besides, most of the big brands prefer sending email newsletters on a weekly basis.
Here is a statistics that shows the frequency of the newsletters sent to subscribers by big brands:
You can see the industry-standard frequency of newsletter sending is 2-4 times. The key point here is that whatever plan you choose, you should be sending your newsletters consistently.
For example, you can send newsletters every Monday. This way, your subscribers will eagerly wait for the timely newsletters. On the contrary, if you send newsletters in an inconsistent manner, then your subscribers will forget about your newsletter and thus they can unsubscribe.
4. Stick to consistent branding
If you are sending emails using different template designs, then you can not uphold consistent branding. This is why, you can add a consistent touch of your brand by using similar branded templates, email signatures, typefaces, similar logos and so on.
As far as the size concerned, your email copy should be limited to 125 to 200 words. According to Hubspot, emails containing less than 150 words had a response rate above 50%.
5. Optimize your subject lines and preview text
Email copywriters are nowadays so busy in optimizing the main body of the email that they often forget to optimize the subject lines and preview text of the email.
Remember, email subject lines are just the doorstep to your email. If you block the doorstep with unattractive or inappropriate subject lines and preview text, chances are pretty high that your reader will ditch the email body and so the purpose of your email will be missed out.
You can use subject lines like "Weekly Update from weDevs" or you can also use preview texts like "Summer is on its way & our gifts are awaiting you.
6. Have a "Preview in browser" link
On completing an email copy, you need to preview it on your browser to check if any rendering issue persists. In fact, you need to have an option something like "View in browser" option.
When you are done with your email copy, you also need to check if the copy is responsive to mobile devices along with desktop browsers.
7. Avoid spam at all costs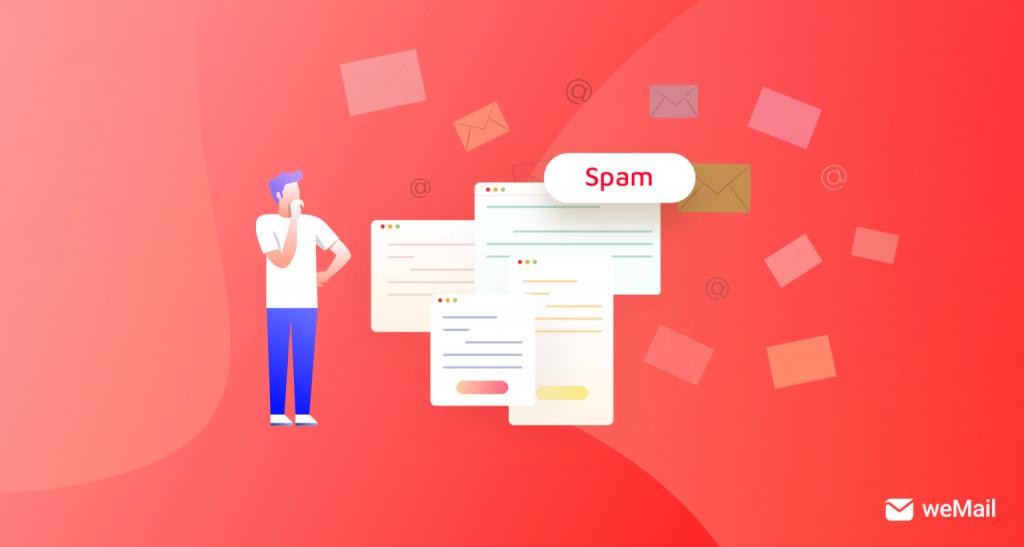 If you fall in spam traps, then it really hurts your total email campaign. You never want to take the hassle to whitelist your IPs from where you send your emails, isn't it?
To steer clear of such hassles, you need to avoid writing the entire subject lines in uppercase, avoid using $$$ and too many emojis).
Each and every email copy should include an unsubscribe link and a gentle permission reminder mentioning messages something like, "You are receiving this email because you subscribed here."
You can also state in your email signature like "Subscribed by accident? Allow us to fix that.". This way you will be able to stop your visitors from sending your email to the spam.
8. Put CTAs and important information above the fold
When Placing CTA, you should keep them above the fold and make them as clearly visible as possible.
These days, inboxes are inundated with a host of promotional emails. This is why you need to include the main value proposition in the first part of your Email. Try to add the CTA immediately after you have mentioned the key point. Remember, people don't have time to read the entire copy!
Bonus Tips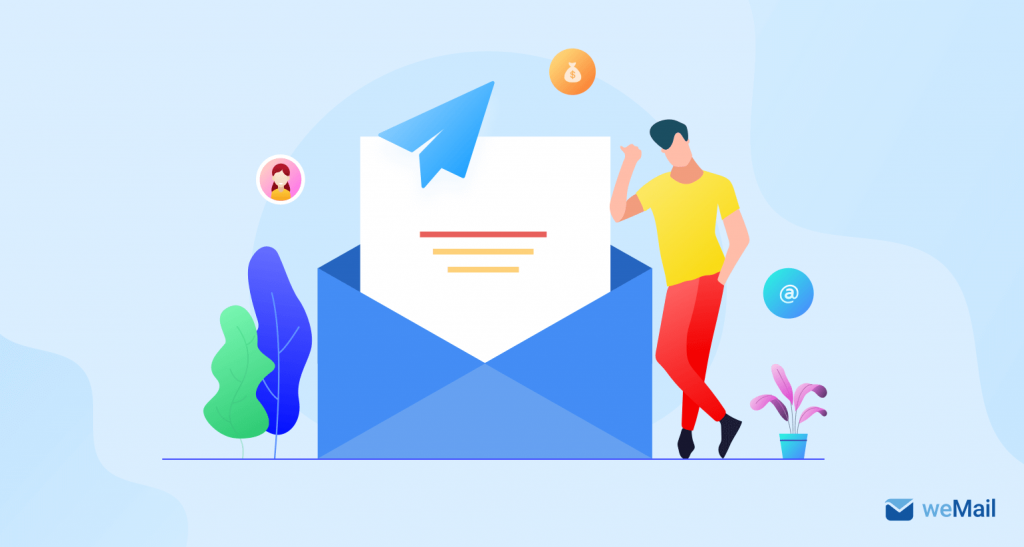 If you want to boost your email marketing campaign and spend less time and effort then you better use an Email Marketing Tool.
We recommend you use weMail as it is one of the most affordable and customizable email marketing solutions out there. With weMail, you can preview your copy, edit and use CTAs, easily stop emails to go to spam, edit subject lines and preview text, personalize your copy and many more right from your WordPress Dashboard. You can do all these for free!
In addition, you will be able to select your email carrier manually from this email marketing tool.
Wrapping Up
Email marketing is being tougher day by day due to the over-saturated promotional copies. This is why you need to be tricky to increase the click-through rate and thus boost your sales volume.
One not to overlooked tips is that: you should never stop testing different strategies. Email marketing needs continuous A/B testing.
Well, we hope that this email marketing best practices will help you bring more return on investment if followed properly.
Finally, we look forward to your approach to Email marketing best practices. If you are already applying any effective tips, please share it in the comment section below.
Subscribe To Our Newsletter
Don't miss any updates of our new templates and extensions
and all the astonishing offers we bring for you.