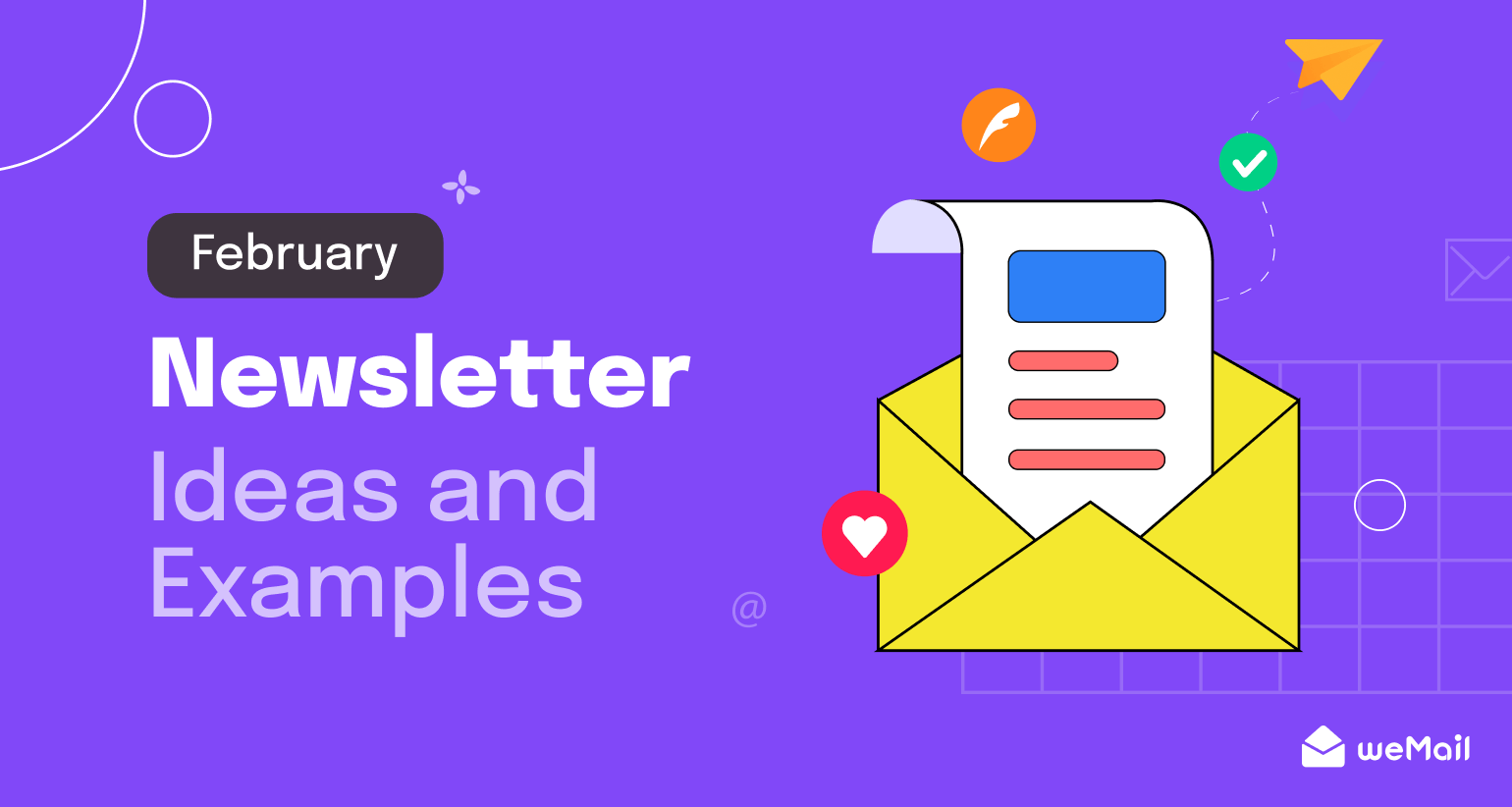 Best February Newsletter Ideas and Examples to Celebrate the Coming Events
February! The month of love is around the corner!
It's the shortest month of the year but lacks no shortage of events and inspirations to engage audiences. Alike Valentine, Heart, Chocolate, and Black History, many eventful days are in this month you can use to engage your audience with creative newsletter content.
In this blog post, we'll share some inspirational newsletter ideas to make the most of your newsletter this month. Whether you are an email marketer, small business owner, or just looking out how to keep your audiences informed, our February newsletter ideas will cater to your needs.
Let's dive into this article.
Top February Newsletter Ideas for Month-Long Events
There are many month-long events at both national and international levels throughout February. We'll talk about the most important of them that have great financial value and a wider audience.
1. American Heart Month
February is American Heart Month when people spontaneously focus more on checking up on their Cardiovascular health. Heart disease is a leading cause of death today in both males and females. You can share tips and guides, so people become more cautious about their heart health.
Make your newsletter infographic.
Add some statistics (like how many people die from it monthly).
Tips on how to reduce Cardiovascular risk.
What to do when your heart condition is weak.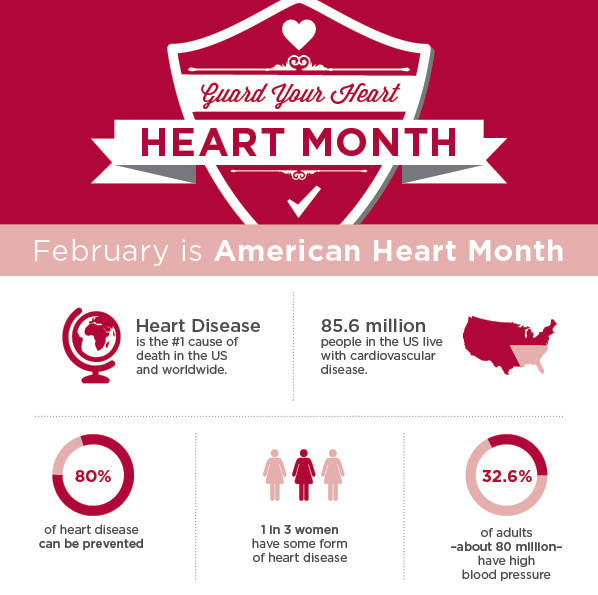 2. Canned Food Month
Canned foods are convenient, easily portable, and can be stored for a long time. They provide nutritious values and help meet the USDA Dietary Guidelines. There are several varieties of canned food items ranging from veg-fruits to fish-beef. Try to add the following tips in canned food newsletters.
How to store canned food for long days.
Compare food labels so users can choose the right product.
When is the right time to buy canned foods?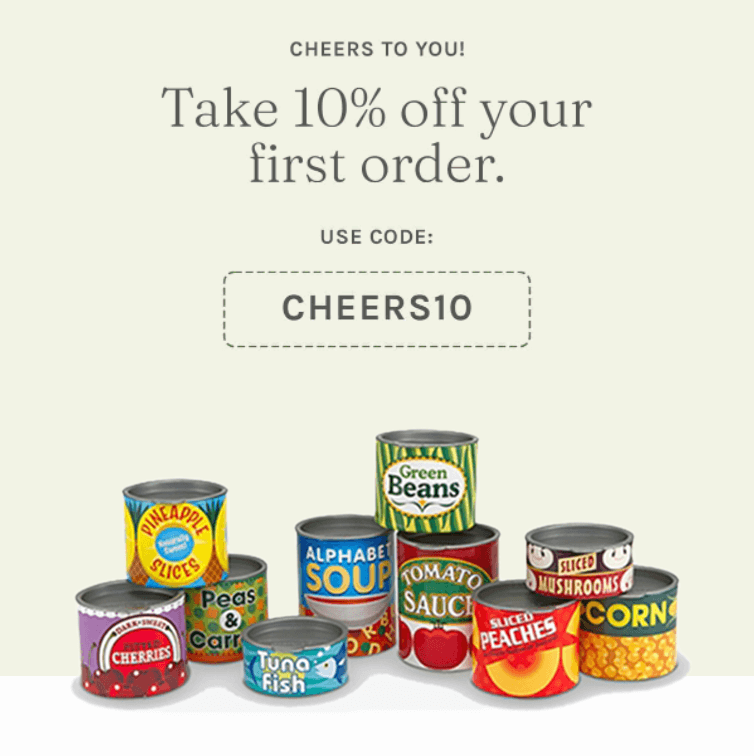 3. Snack Food Month
According to Statista, the market value of snack food amounted to $85.6 billion in 2021. And by 2030, it's presumed to hit the figure of $150 billion. February is a great opportunity for snack food manufacturers to promote their products.
Introduce new snack food recipes through newsletters.
Talk about snacks that can make long journeys enjoyable.
Snacks people can take during picnics and event programs.
4. Black History Month
Black History Month pays tribute to the contributions and sacrifices of the African-American generations who shaped the nation. It reminds us of the struggles these people endured to achieve their citizenship rights in the USA.
Promote books and articles that demonstrate Black People's history.
Ask for donations from subscribers and create awareness about their rights.
You can offer coupons and discounts to your loyal customers.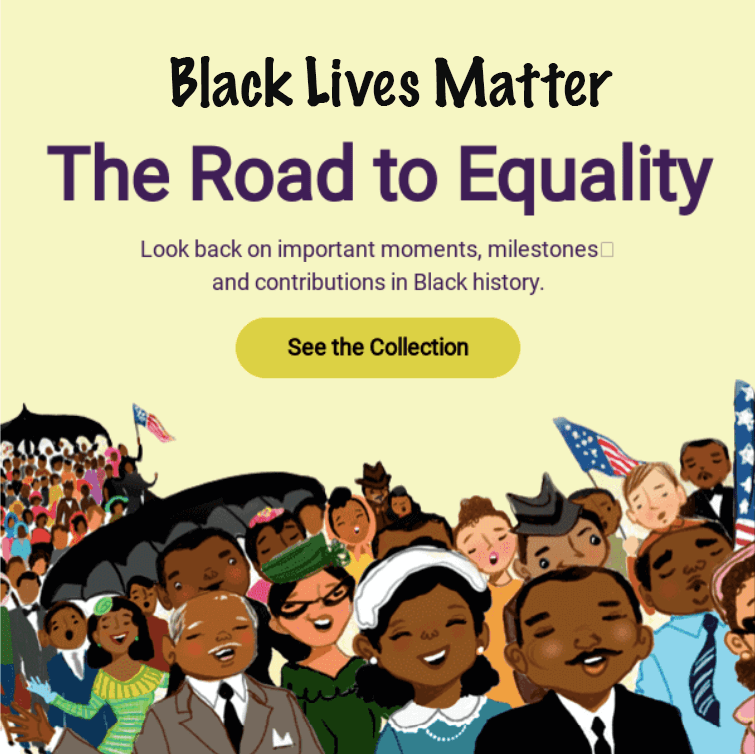 Top February Newsletter Ideas for Week-Long Events
February is blessed with many fascinating week-long events. You can leverage them to scale up audience engagement through social awareness and business promotion.
1. Great American Pizza Bake Week (Second Week)
This week-long event inspires and challenges people to practice baking pizza at home. Through multiple experiments this week, people discover a way of being experts at baking pizza and sharing them with neighbors. You can realize apply the following ideas in Pizza Bake Week newsletters.
Promote pizza-baking ingredients if you have them in your store.
Suggest the sources from where customers can manage them.
Send recipes and guidance on how to bake different types of pizzas.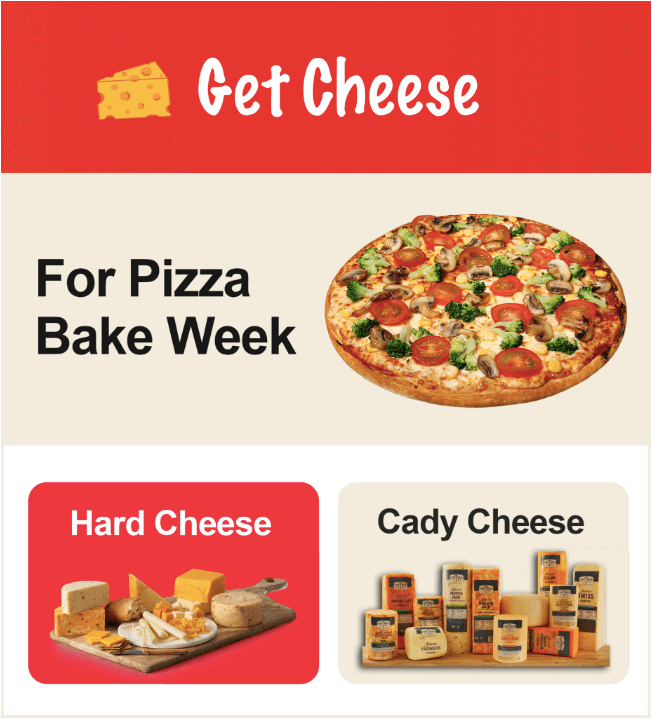 2. Engineers Week (Changes: Third week-Fourth Week)
Engineers Week commemorates the positive contributions engineers have made to improve the quality of our life. It opens up an opportunity for young generations to know the great engineers who shaped the technological and infrastructural future of this world.
Engineering firms can send greetings to their partner organizations through newsletters.
Travel and tourism agencies can offer discounts for the majestic engineering tourist spots (Burj Khalifa, Trans-Siberian Railway).
eCommerce sites can use great engineers' names (Edison, Tesla) as discount coupons.
3. Rio De Janeiro Carnival Week (Changes: Second-Third Week)
Rio De Janeiro is a Brazilian-based world-famous carnival. Millions of people from worldwide gather there to witness this mega event. Apart from the tourism industry, business organizations also take this week as an opportunity for growing revenue.
Inform audiences about this event from 20-25 before it starts.
Educate audiences about the amusing things they can enjoy attending this event.
If you are a tourism agency, include trip ideas and discount offers.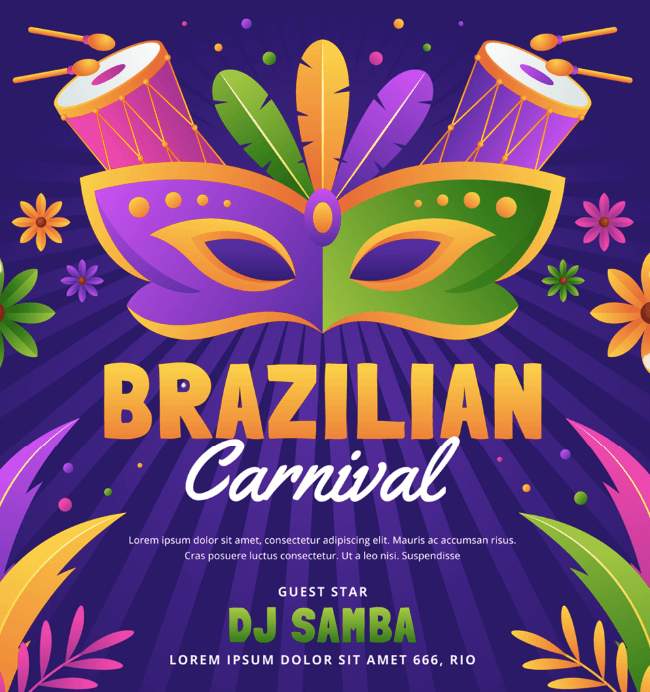 4. Fairtrade Fortnight Week (Changes: Fourth February-March)
Fairtrade Fortnight lasts for two weeks, introduced by the Fairtrade Foundation. Individuals, groups, and companies get together to share stories of the people who cultivate foods, manufacture goods, and make our life easy through day-to-night labor. But still, they're exploited and underpaid.
Raise awareness about the people who work so hard but are left underpaid.
Ask for donations that will be used for their welfare.
Share mini-stories or interviews about one/two of these people.
Top February Newsletter Ideas for Day-Long Events
Over two dozen exciting day-long events are celebrated locally and internationally throughout February. Here, we'll present newsletter ideas for the seven most notable days of them.
1. World Cancer Day (4th February)
According to Cancer.org, over 1,500 people are dying each day from cancer. Union of International Cancer Control day introduced World Cancer Day to spread awareness about different types of cancers and how to prevent them from affecting us.
Add tips and guidance to help people instantly check if they have cancer symptoms.
Mention the nearest places where they can have a quick cancer checkup.
Add experts' (UICC) opinions on how to prevent it and what to do once it affects.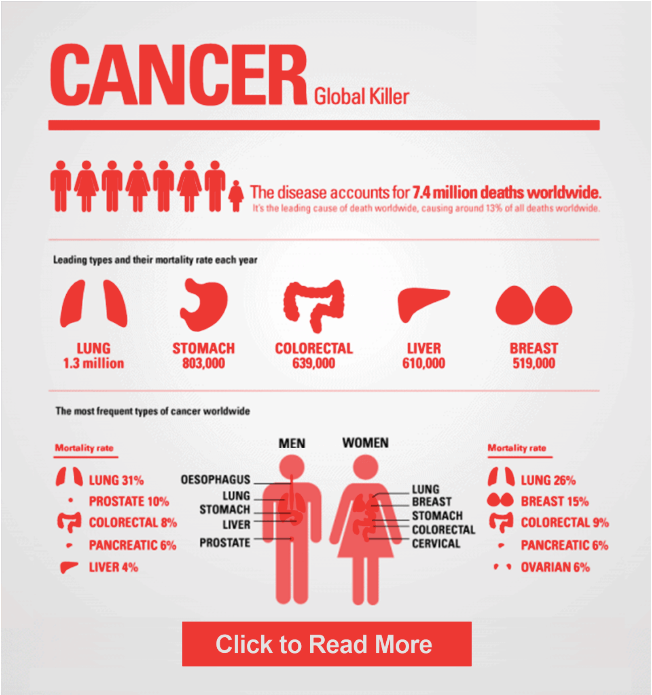 2. Safer Internet Day (7th February)
Safer Internet Day is celebrated in over 200 countries. Children and young people are at the heart of this day-long event. The day aims to protect this community from all sorts of negative content, activities, and cyberbullying happening online. Through newsletters, you can:
Give tips on how parents can save their children from the negative influence of the internet.
Introduce them to online educational platforms where they can learn and grow skills.
If you are a hosting or software company, you can offer discounts for sales.
3. Teddy Day (10th February)
Teddy Day comes just four days before Valentine's day. On this day, people love to purchase fluffy-cuddly teddies for personal comfy. Some people buy teddies to gift to their loved ones on the coming Valentine's day.
You can send photos of your Teddy Bear collections through newsletters.
Inspire them to include fluffy-cuddly teddies in Valentine's day gifts.
If you sell child products (cloth, shoes, backpacks), offer a lovely free mini teddy on each sale.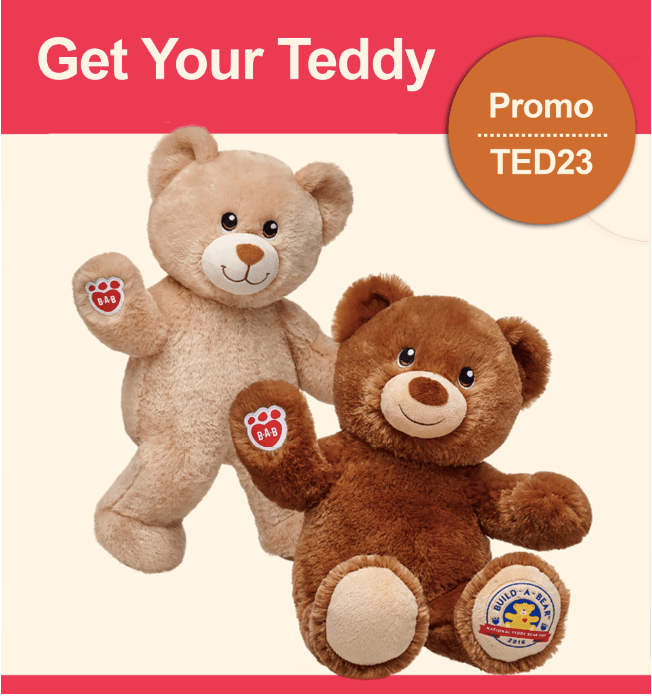 4. World Marriage Day (Second Sunday of February)
World Marriage Day is celebrated on the second Sunday of February each year, sometimes coinciding with Valentine's day. It aims to glorify the beauty of marriage and honors the sacrifices husbands and wives make for a wonderful life.
Show experts' inspirational suggestions on how to make a marriage life beautiful.
Share vouchers and promo codes for the people who want to gift their partners.
Suggest household goods new couples will need to decorate their home.
5. Valentine's Day (14th February)
On this day, people buy cards, chocolates, flowers, and precious items to gift their beloved ones. This day is celebrated as an emblem of love. Currently, the financial value of this day is over $20 billion. Whether you are a retailer or wholesaler, you have the potential to make a big sale this day.
Alert audiences of this special occasion from days before.
Send them vouchers and promo codes if you want.
Include a list of gorgeous items people can gift to their beloved ones.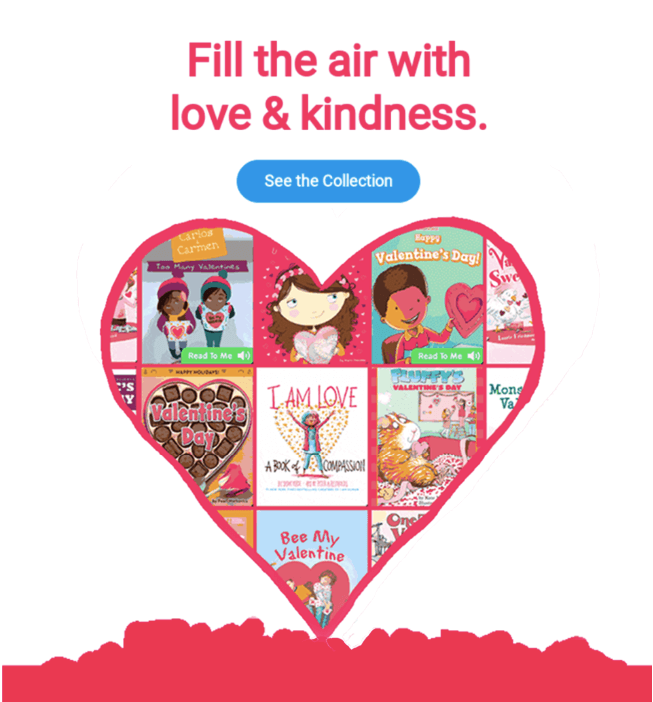 6. World Day of Social Justice (20th February)
World Day of Social Justice is observed to raise social awareness against all sorts of unfair relationships and comparisons between individuals. In 2008, ILO adopted this day. It strengthened the significance of the day. You may regard the following newsletter ideas for this day.
Talk about human rights and create infographic content describing them.
Add information on law firms and agencies where people can consult for justice.
Write real-life short stories about how social justice changed the lives of people around you.
7. International Mother Language Day (21st February)
International Mother Language Day is observed to promote linguistic and cultural diversity. It was first observed in UNSECO in 1999 and worldwide in 2000. Once you can overcome racial discrimination based on linguistics, it will be easier to build sustainable societies. Though this day isn't ideal yet for money-making, you can use it for your brand-building.
Still, not many people in Western Europe know about this day. International Mother Language Day newsletters can give them a test of new content flavor.
Some people feel psychological humiliation due to their linguistic background. Make them feel every language in this world is precious.
Create infographics demonstrating how many languages are in the world, how many are dead, and why you should learn more than one/two languages.
8. World NGO Day (27th February)
NOGs (non-governmental organizations) play an important role in socio-economic development worldwide. Since WWI and WWII, their contributions to these sectors have been indescribable. Add the following points to World NGO Day newsletters.
Make a list of NOGs that are so close to impoverished people.
Add photos and stories about their community development activities.
Share how people can donate and voluntarily work in local and international NGOs.
9. Rare Disease Day (28th February)
Rare diseases are also termed orphan diseases. Their rarity means they need more resources and support to discover the treatment. Patients suffer terribly and need financial support from the government and the general populace to continue their treatments.
According to Global Genes, over 300 million people are suffering from 6,900+ rare diseases worldwide. You can implement the following newsletter ideas on Rare Disease Day.
Create infographic newsletters talking about some rare diseases, their symptoms, and how to prevent them.
Ask audiences to be compassionate and helpful to the people suffering from these diseases.
Raise charity and inspire people to deposit them in social welfare organizations.
Bonus Point: Free Editable February Newsletter Templates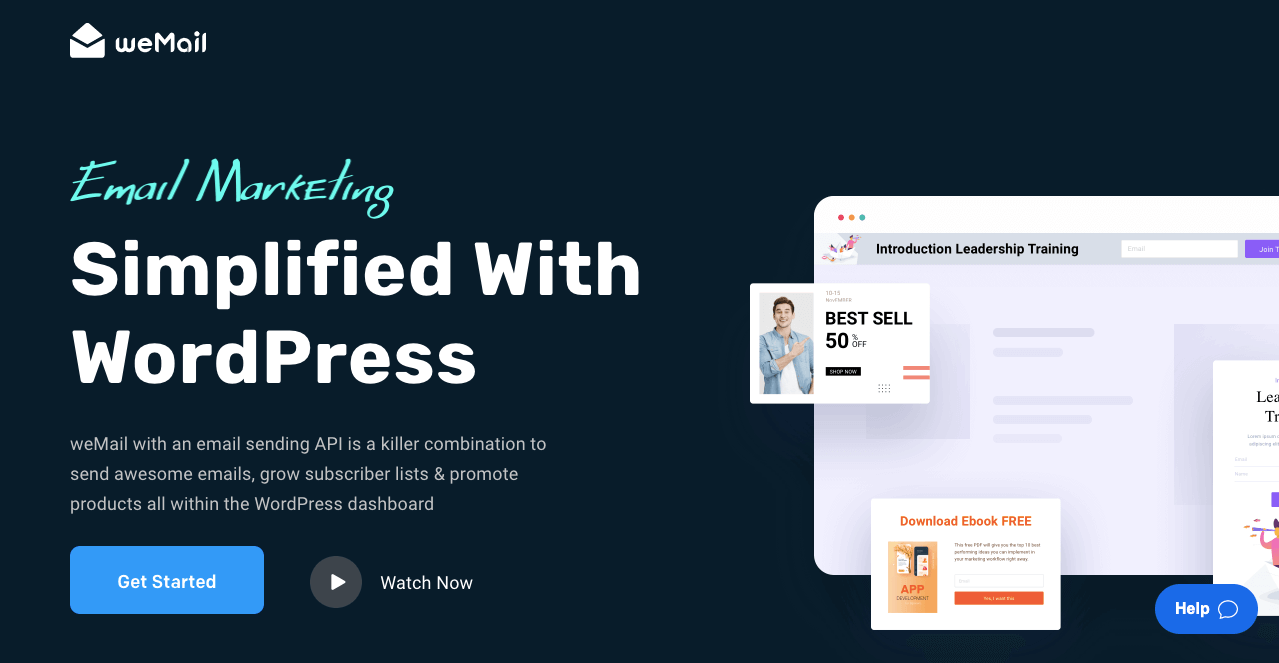 Creating email newsletters from scratch each time is a time-consuming process. It becomes severely impossible to do if you want to send tons of newsletters each month. A simple solution, in this case, is to use ready-made newsletter templates.
weMail is an email marketing plugin that allows businesses and organizations to create and send marketing emails, newsletters, and automated messages to target audiences and subscribers.
Below are some key reasons why you should consider weMail to realize the newsletter ideas for February:
weMail has 100+ editable newsletter templates.
You can customize them just by dragging and dropping elements.
You can add clickable buttons and link your desired landing pages.
It allows changing the color, shape, and position of the newsletter elements.
Most of the newsletter templates are WooCommerce-friendly.
Dozens of free newsletter templates for the lite version users.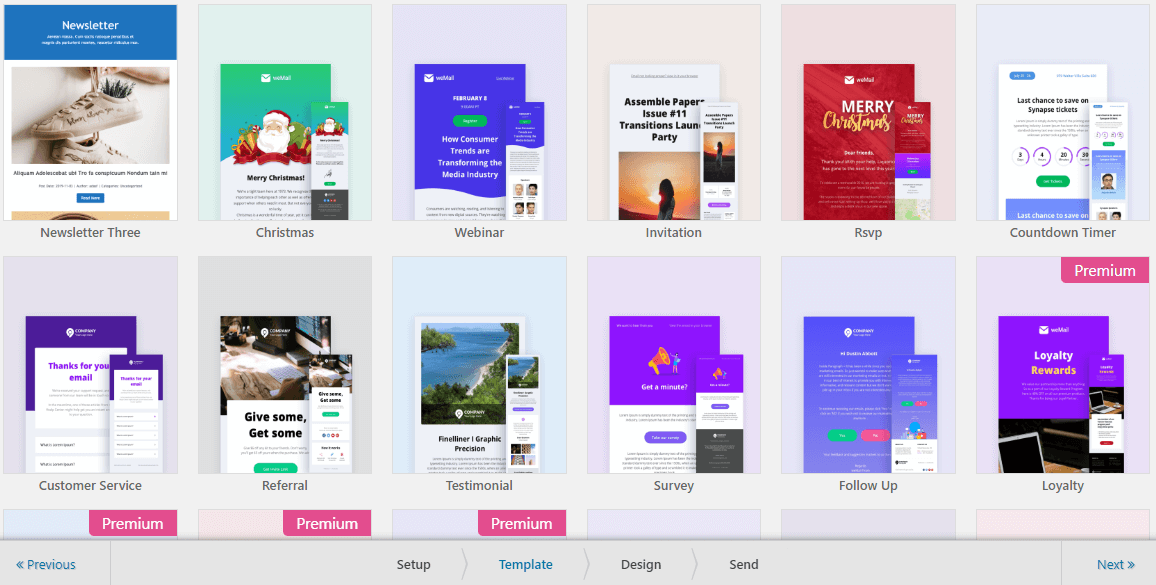 Using this plugin, you can outline your newsletter ideas within just a couple of hours. Apart from creating newsletters, this plugin has many other benefits. Such as:
Integrate weMail with form builder plugins and make a list of subscribers.
Segment subscribers into multiple groups to run marketing campaigns.
Do email blasting (sending emails to tons of users at the same time)
Send automated emails to new subscribers, buyers, and users.
Analyze email marketing performance with powerful in-built analytics.
Run A/B tests.
FAQ on February Newsletter Ideas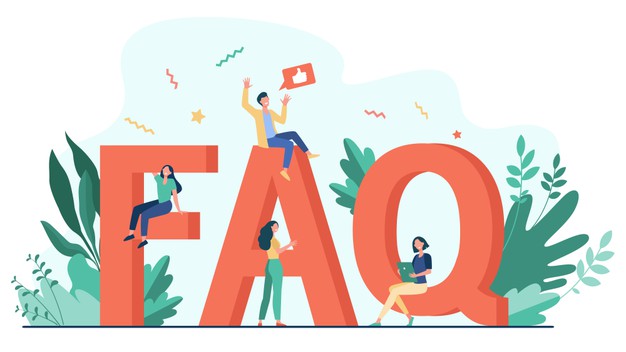 We'll answer here some questions commonly found on Google linked to the topic of this blog. Hopefully, it will help you improvise your ideas for February Newsletter.
What are the hot topics for February Newsletters?
1. Health and safety
2. History
3. Love and care
4. Carnivals
5. Snacks and food recipes
What are the essential elements of great newsletters?
1. Catchy copy
2. Storytelling texts
3. Design
4. Photos and Videos
5. CTA buttons
How do I make a catchy newsletter?
1. Know your audiences
2. Write for audiences
3. Keep it short
4. Focus on values
5. Use catchy copies and headlines
What can you write about in February newsletters?
1. Coming events
2. Carnival content
3. Flash sale
4. New food and snacks recipes
5. Your latest blogs linked to events of this month
How much does the weMail plugin charge?
The free plan allows you to manage 3,000 subscribers. The premium version starts from $5/month that lets you manage unlimited subscribers.
Closing Up
Newsletters open the door for users and organizations to stay in touch with audiences and keep them informed about your products and business. But it's a psychological fact that customers tend to avoid those who frequently send commercial messages.
People love to appreciate those organizations better than others who participate in growing social awareness and well-being. Smart businesses take this as a scope for building their brand. Newsletters are a cost-effective way of spreading social awareness alongside commercial messages.
Hopefully, the newsletter ideas for February we have suggested in this discussion can help you design a rigorous newsletter plan dedicatedly for the month.
Subscribe To Our Newsletter
Don't miss any updates of our new templates and extensions
and all the astonishing offers we bring for you.