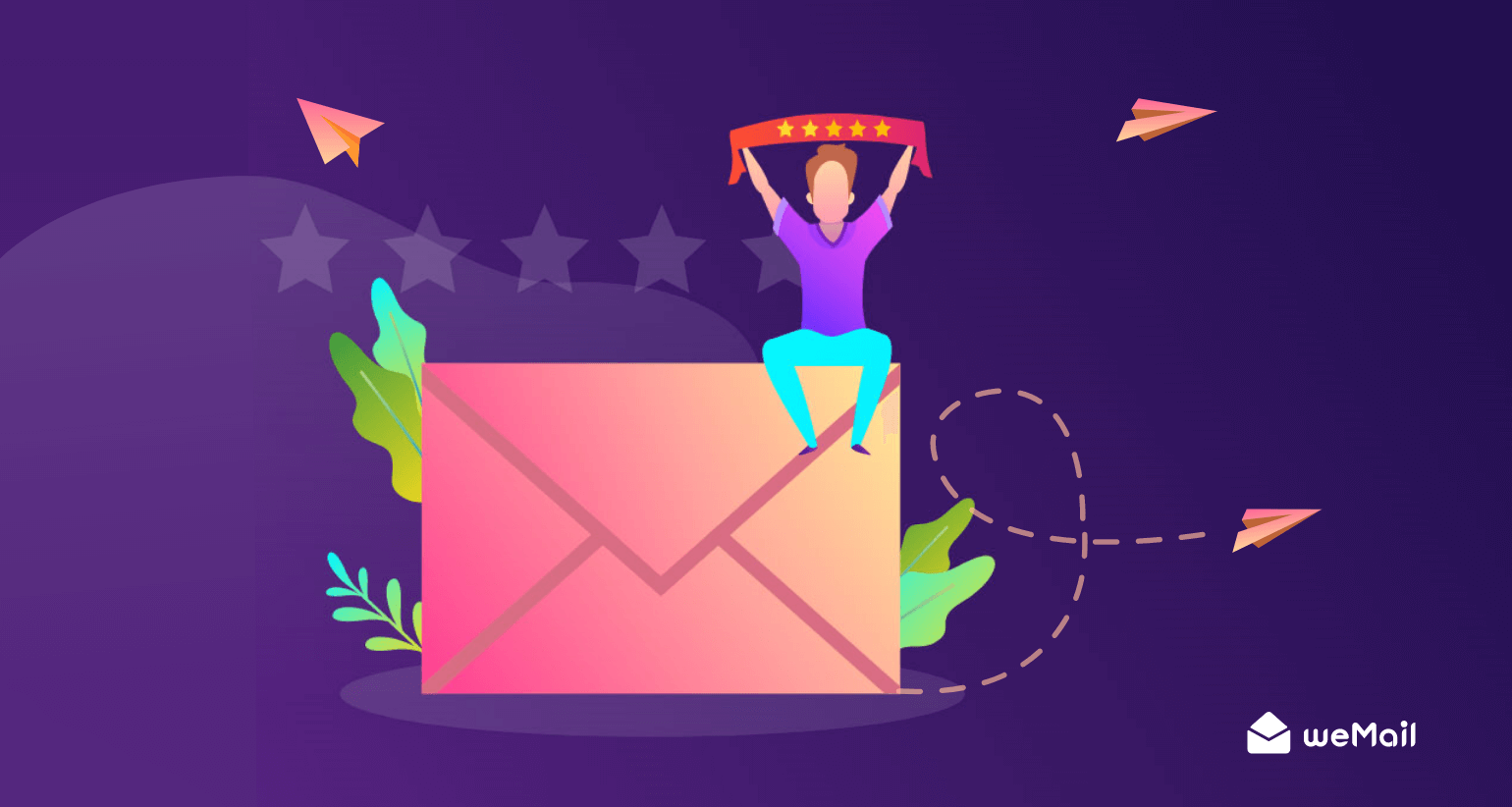 How to Create an Email Campaign Using weMail in 5 Easy Steps
Are you in search of how to create an email campaign successfully? Well, it's a bit tough if you are not with the right tool and email marketing strategies.
Today's digital marketplace is full of hard competition. Before placing any marketing announcement or campaign, you must consider how will your customers accept that. Because you have to gain the attention of your audience.
A perfect email marketing campaign can help you in this situation.
Here, in this blog, we will present you with a short yet effective way of sending email campaigns with weMail. 
What is an Email Marketing Campaign?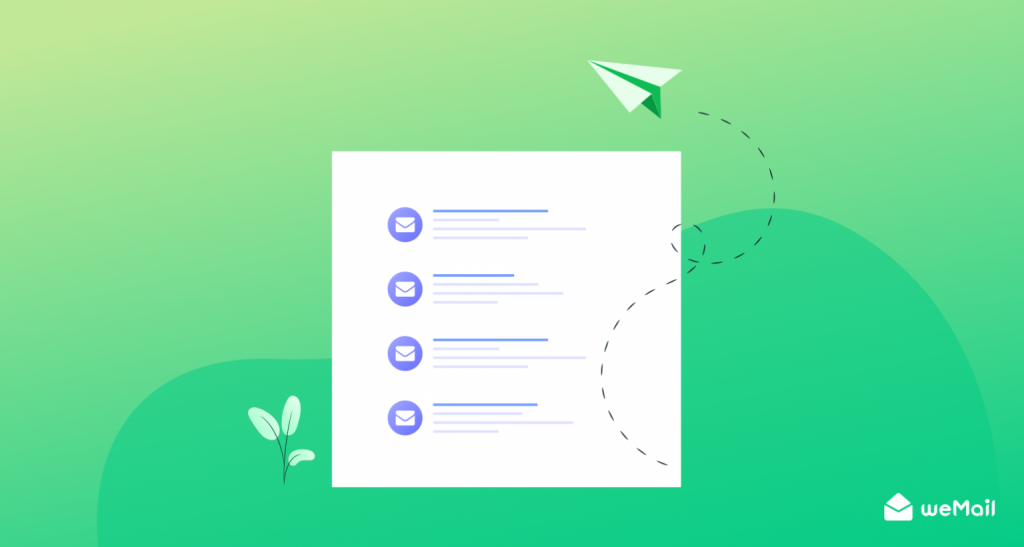 The right email marketing campaign can make a revolutionary change in your business.
Basically, an email marketing campaign is sending one or more emails to a pre-categorized list of people. And, there is a focus on business growth with-
A newsletter
A Video
Free offers
A lead form to generate leads
Approaching to buy a product
A blog post to educate the recipient
As the statistics say, 74% of teenagers and 90% of adults use email regularly. That means there is a huge opportunity for email marketing. And, if you can do it well, you will get-
Action from the audience
More leads
More sales
Before running an email campaign you must avail of a sound email marketing tool that will help you to send the emails precisely at the same time. And, weMail can be the best option for you.
5 Simple Steps to Create an Email Campaign with weMail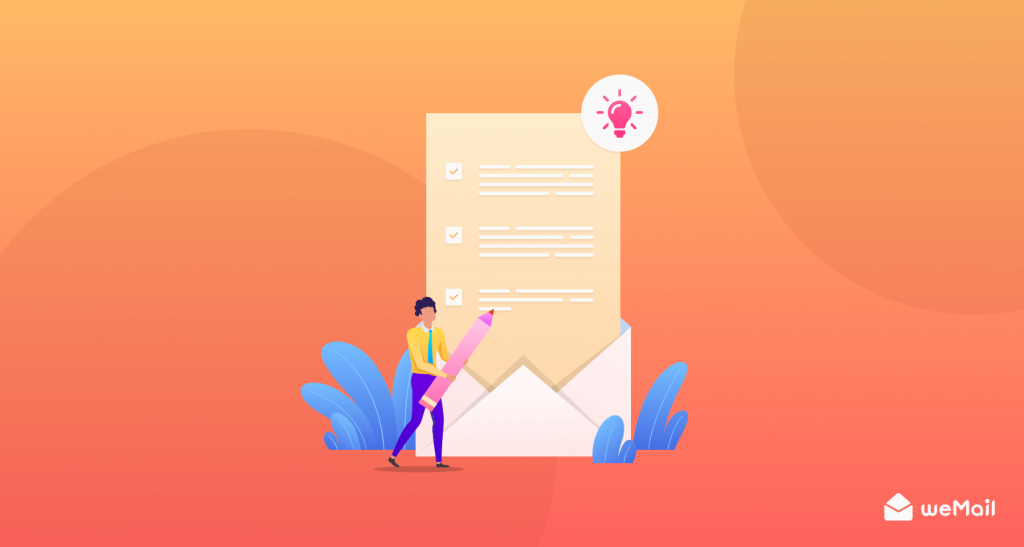 Have you installed weMail on your website? If not, then follow this documentation of the Installation Process. 
Step 1: Creating New Campaign
Go to weMail> Campaign and click on the Create New button. After clicking the button you will get a Setup page.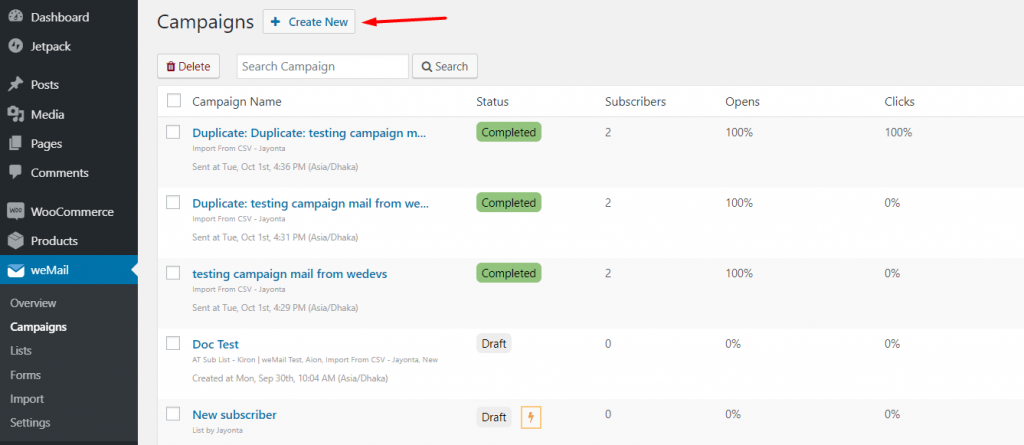 Now-
You may choose any of your existing lists of subscribers. Check the page below.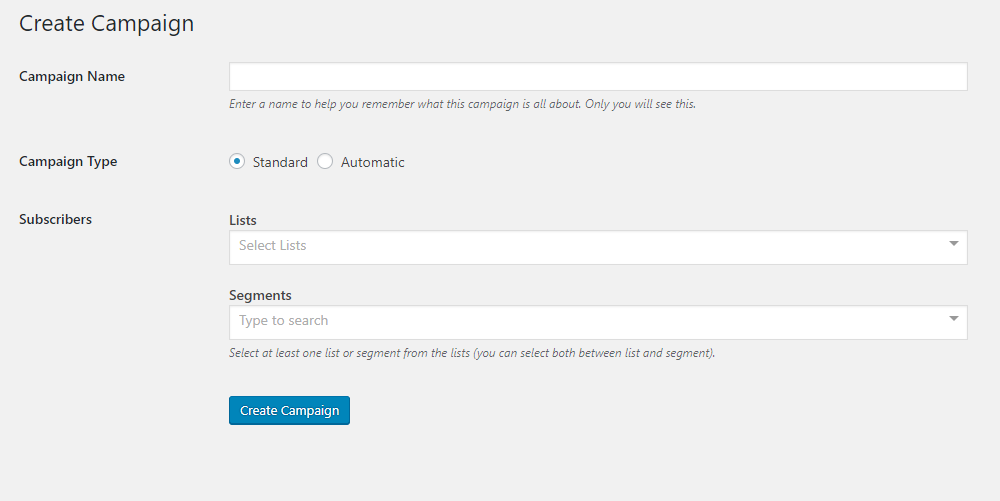 Select at least one list or segment from the lists. Moreover, you can pick both the segment and list.
Click on Create Campaign and your Standard Campaign will be created.
Step 2: Selecting and Customizing Email Template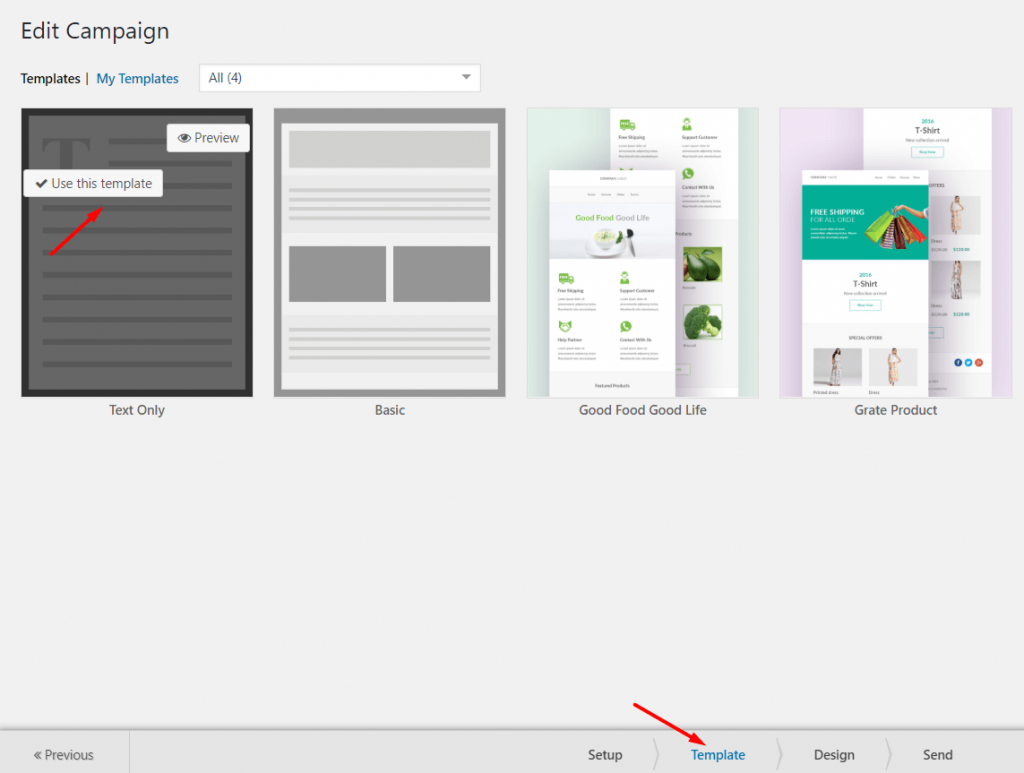 After primarily creating the campaign, you will be transferred to the Template page. Here, weMail gives you the full freedom to choose your email templates. You don't need to create manually.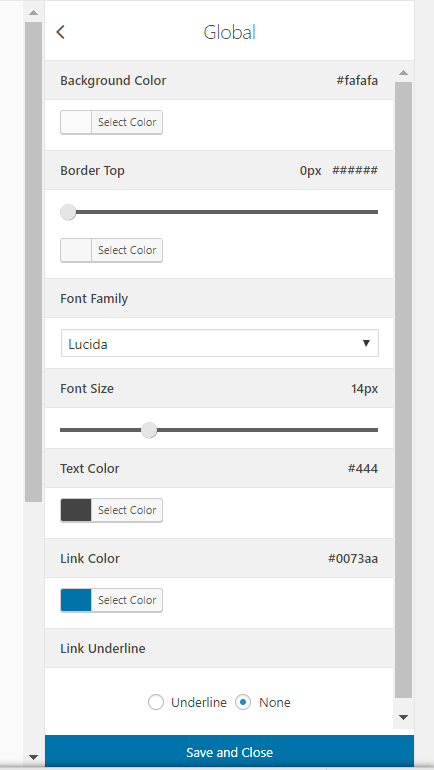 There are multiple options to customize your favorite template with-
Image
Text
Video
Footer
Social Follow
Button, etc.
Now save your customized templates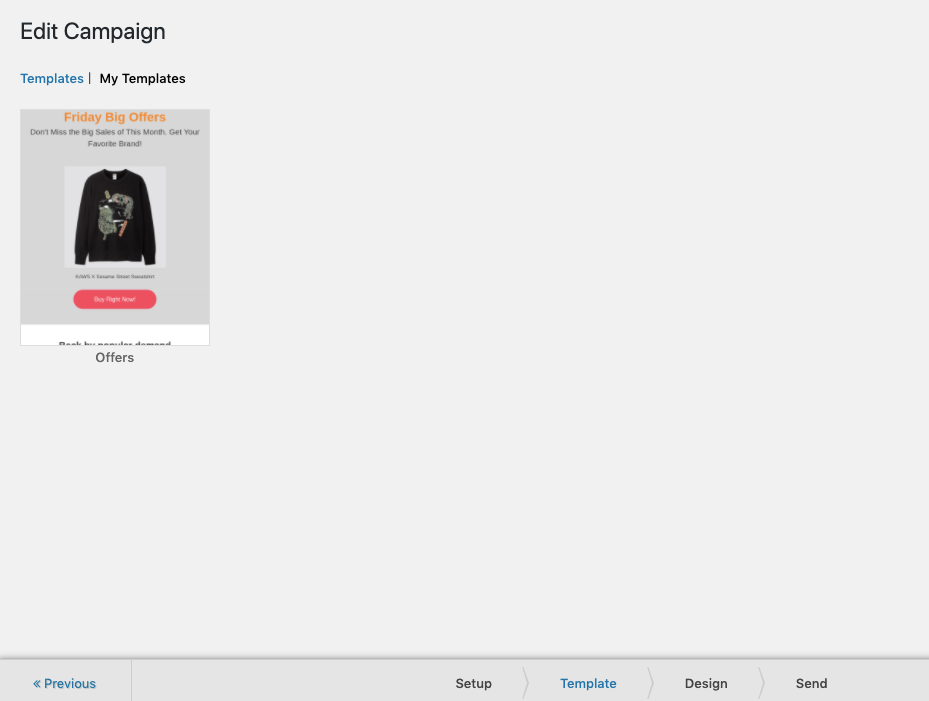 If you have customized a template and want to use it in the future, then don't forget to save it in the My Templates.
Besides Templates, there is a button My Templates. Click on it to check your all saved templates.
Step 3: Preview and Test Email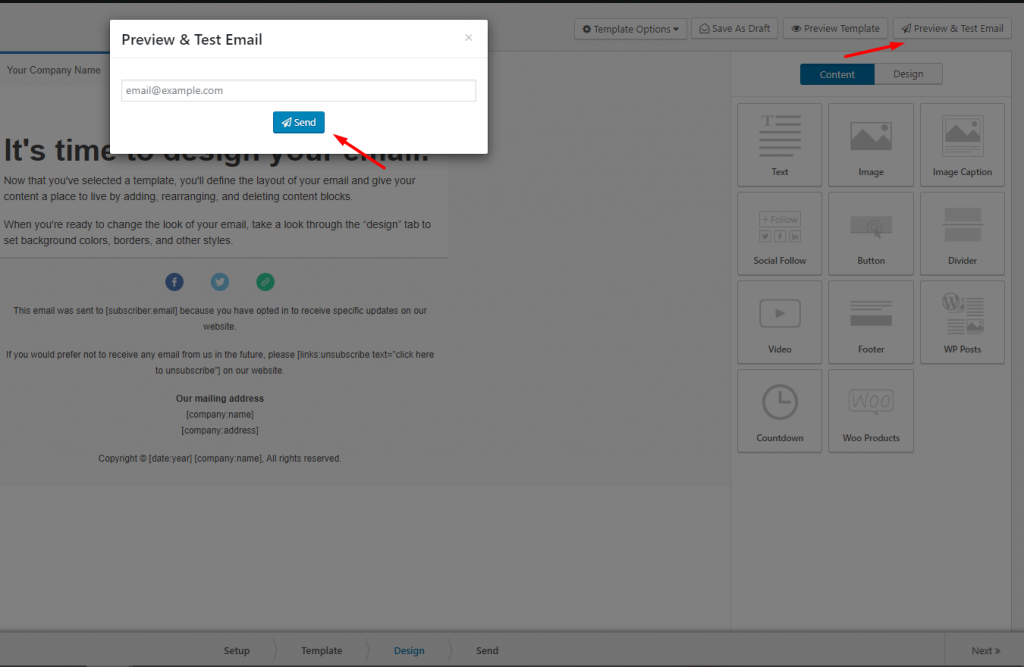 Now, it's time for testing your email outlook. You can send a test email to a dummy account.
Click on Preview & Test Email. A pop-up window will appear in front of you. Type your desired email address and click on Send.
Step 4: Finally Launch Your Email Campaign
You are in the final step of this email campaign creation. Now, Type the email subject line and your subscriber's email address.
Lastly, accept your confirmation email.
Step 5: Report and Performance Checking
If you want to analyze your traffics, clicks, their region, and all essential details, you have to add a specific keyword. It will show in Google Analytics.

Now save the campaign as a Draft or remain it Activate.
Then check the details of the campaign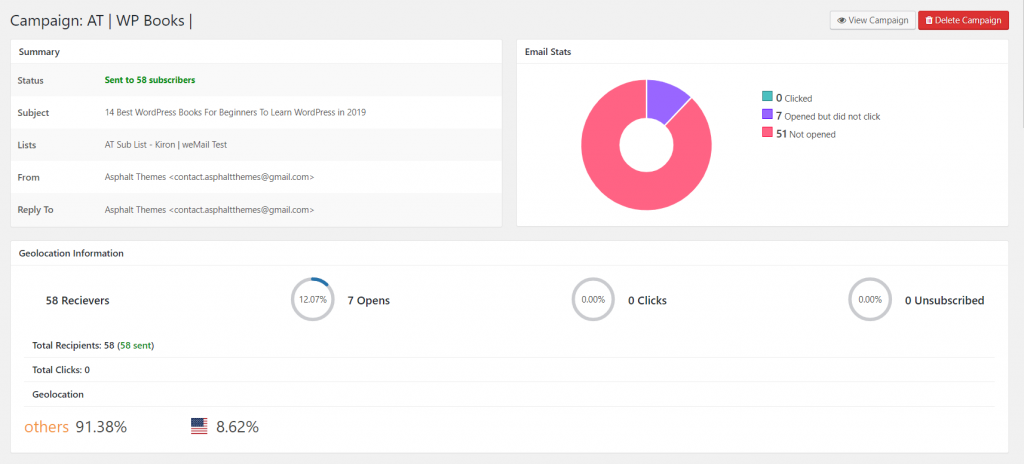 To watch all the details of your email campaign, click on the Campaign. You will get to see-
Email Stats
Summary
Geolocation Information
Subscribers
Besides that, you will see a graph chart, which shows the Open and Click Rates of the last 7 or 30 days. Isn't it helpful? 

Plus, you are able to check the link statistics and campaign subscribers. Check out the screenshot below.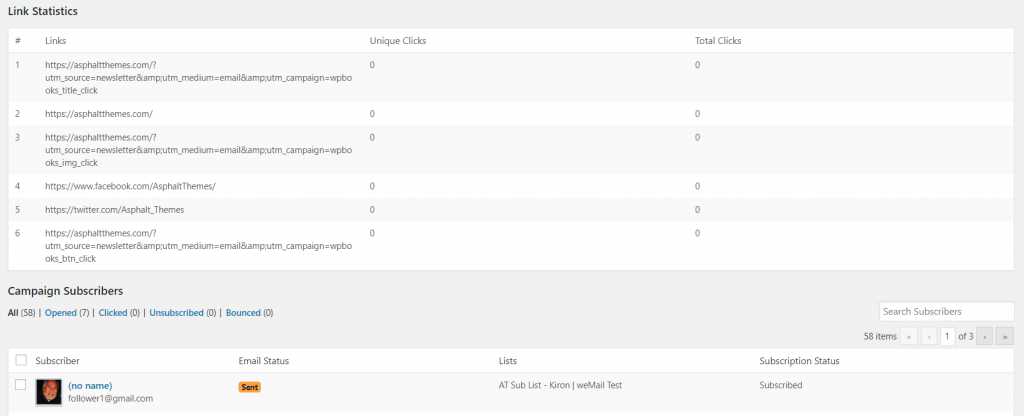 Congrats! You have finished your first campaign with weMail. We hope all your queries regarding how to create an email campaign is over now. There are lots of fascinating features of weMail.
The fun fact is this email marketing tool is offering the lowest price according to the current market price.
Summing Up How to Create an Email Campaign with weMail
So, can you start another email campaign for your business? Well, we hope this tutorial will assist you to create any kind of email marketing campaign without any hassle.
If you face any problem while creating a campaign, don't hesitate to comment below or contact our speedy responsive support team. And, don't forget to check out the features of weMail.
Have a great day!
Subscribe To Our Newsletter
Don't miss any updates of our new templates and extensions
and all the astonishing offers we bring for you.