You have already downloaded and activated weMail. It's time to create your weMail account.
So, let get started!
Login to the admin panel of WordPress.
Navigate to Plugins → Add New → weMail. Click Install. Once installed, click on Activate to get started.
Now after successfully activating weMail, navigate to the new weMail icon on your WordPress dashboard.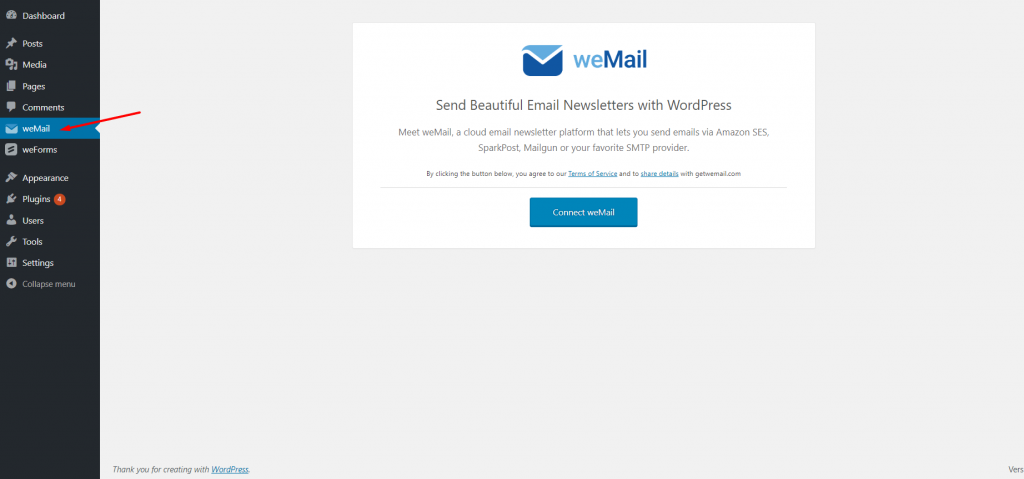 Now click on 'Connect weMail' to initiate the connection to getwemail.io.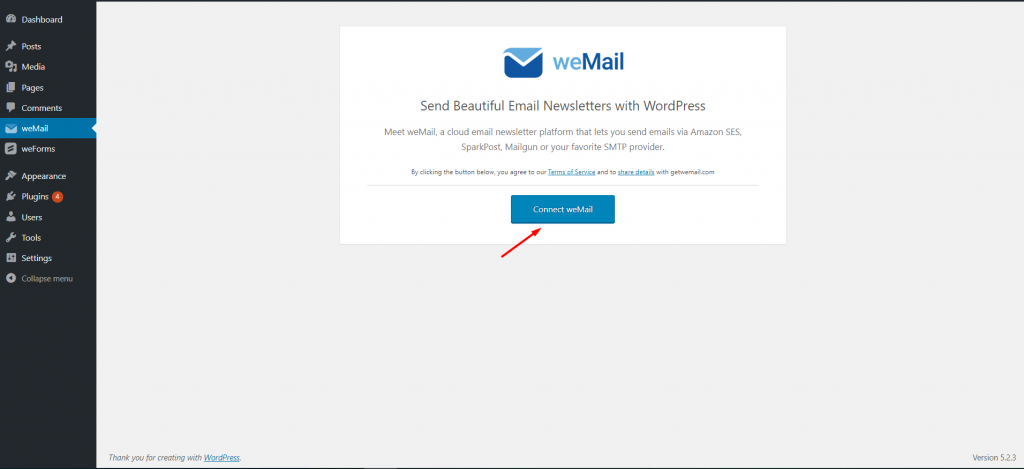 After connecting to weMail you will be greeted with weMail's user intuitive dashboard. Just connect to your email sending API, create campaigns, and start delivering emails.
Overview
After installing, you will get an overview page like the one below.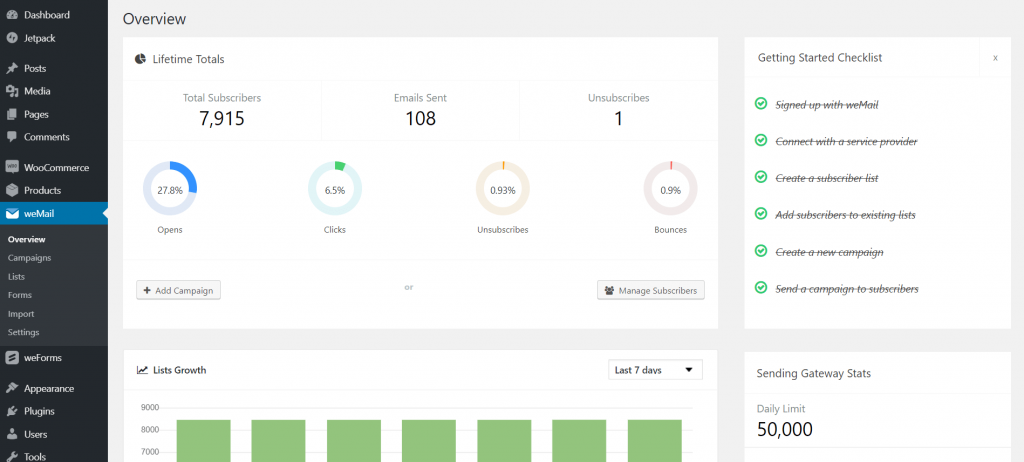 Installation is done. Welcome to weMail!