weMail has integrated Everest Forms. Now you can enjoy the form-building experience much better and add new subscribers directly to your weMail list. Let's check out how to do this in simple easy steps.
Installing Everest Forms
Make sure you've installed the Everest Forms plugin before jumping to the following guide. It's similar to installing any plugin in WordPress.
Setting UP Everest Forms in weMail
Navigate to Your weMail dashboard. And then go to integration.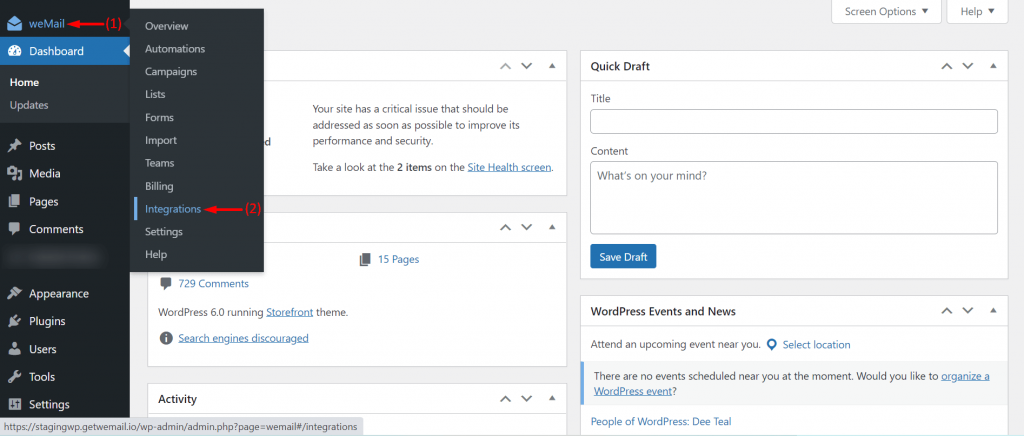 You will get the list of integrations available in weMail. Scroll down to the end. You'll see the Everest Forms on the second last row. Click on it.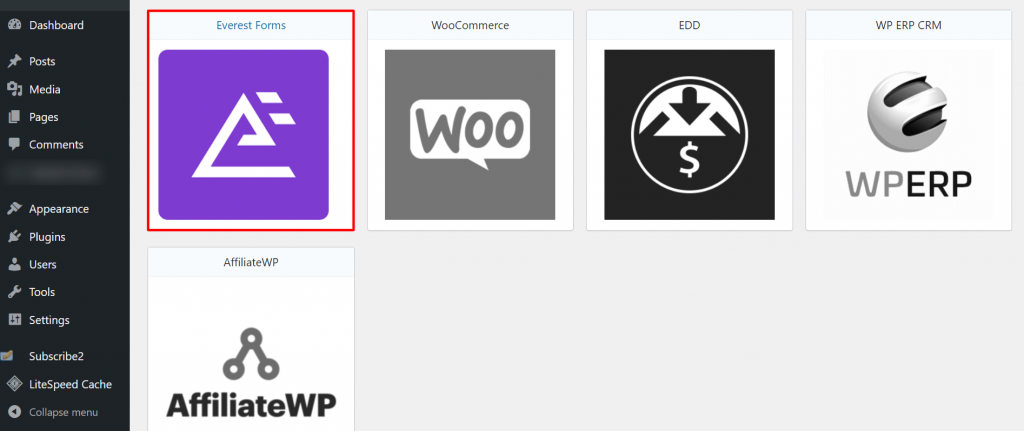 You can toggle the following button to disable/enable the field mapping.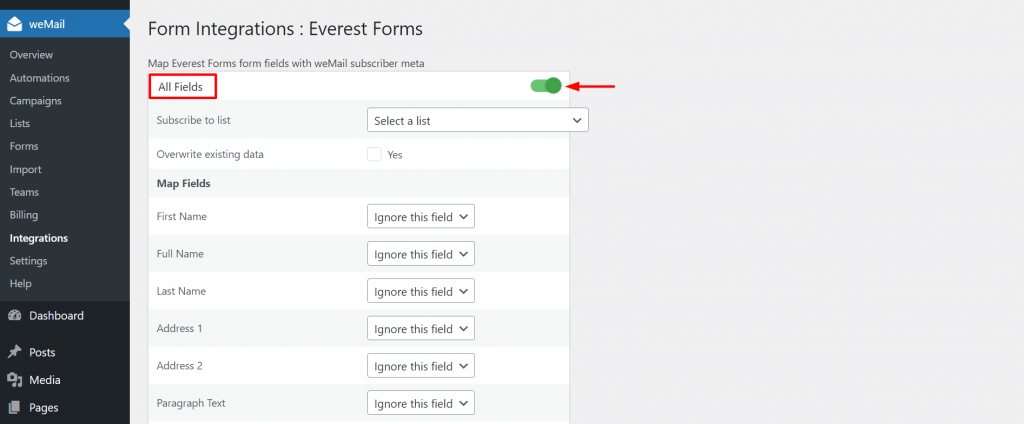 If you have multiple subscriber lists and want to add this contact form to any specific one of those, you can do this from the Subscriber to list option.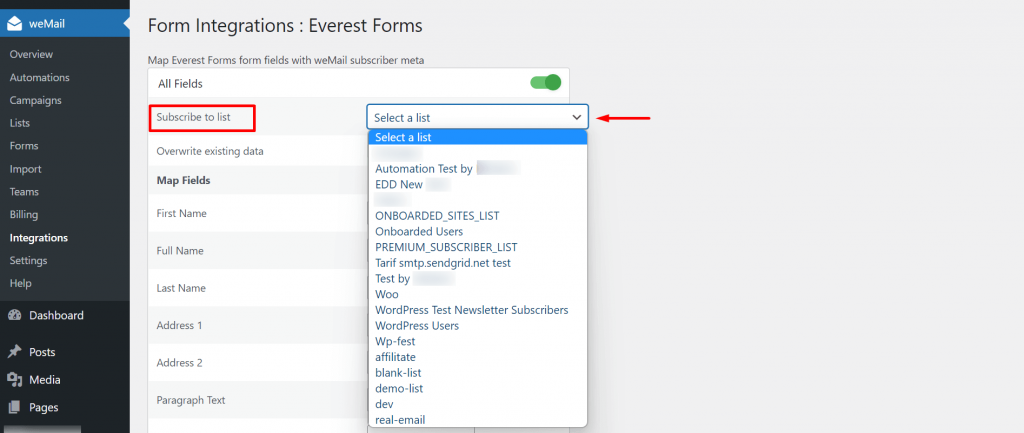 Once you are done with the field mapping, you are good to go with Everest forms in weMail.
Creating a Form
Now, you can easily create a form with Everest Forms and integrate it with weMail. To do that, click on Everest Forms from your WordPress dashboard.

Click on Add New to create a new contact form.

You will get several free templates available in this section. You can choose any one of them and customize it later on. However, you can also create a new form by clicking the Start From Scratch option. We are going to do that here –

Give a name to your new form.
The Everest Forms canvas will appear right on your screen. You'll see the form fields on the left side that you have to drag and drop on the right.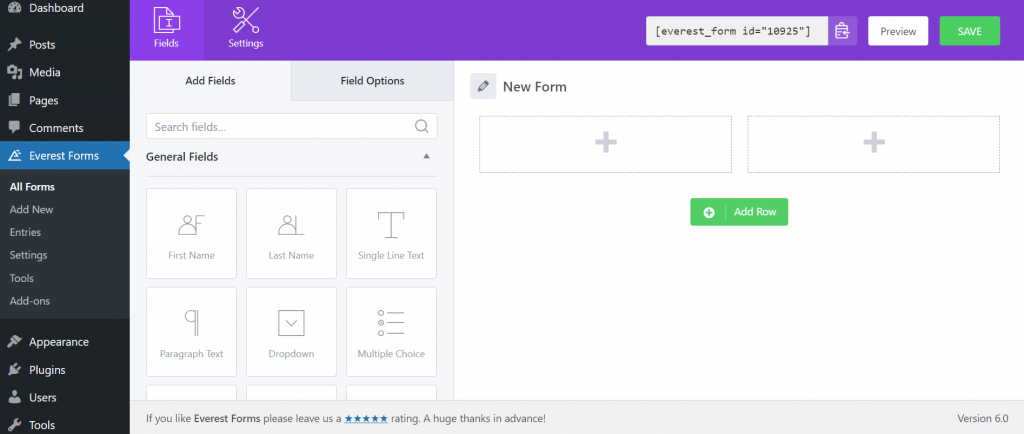 Now, you can drag and drop the necessary fields you want to create your contact form in the following way.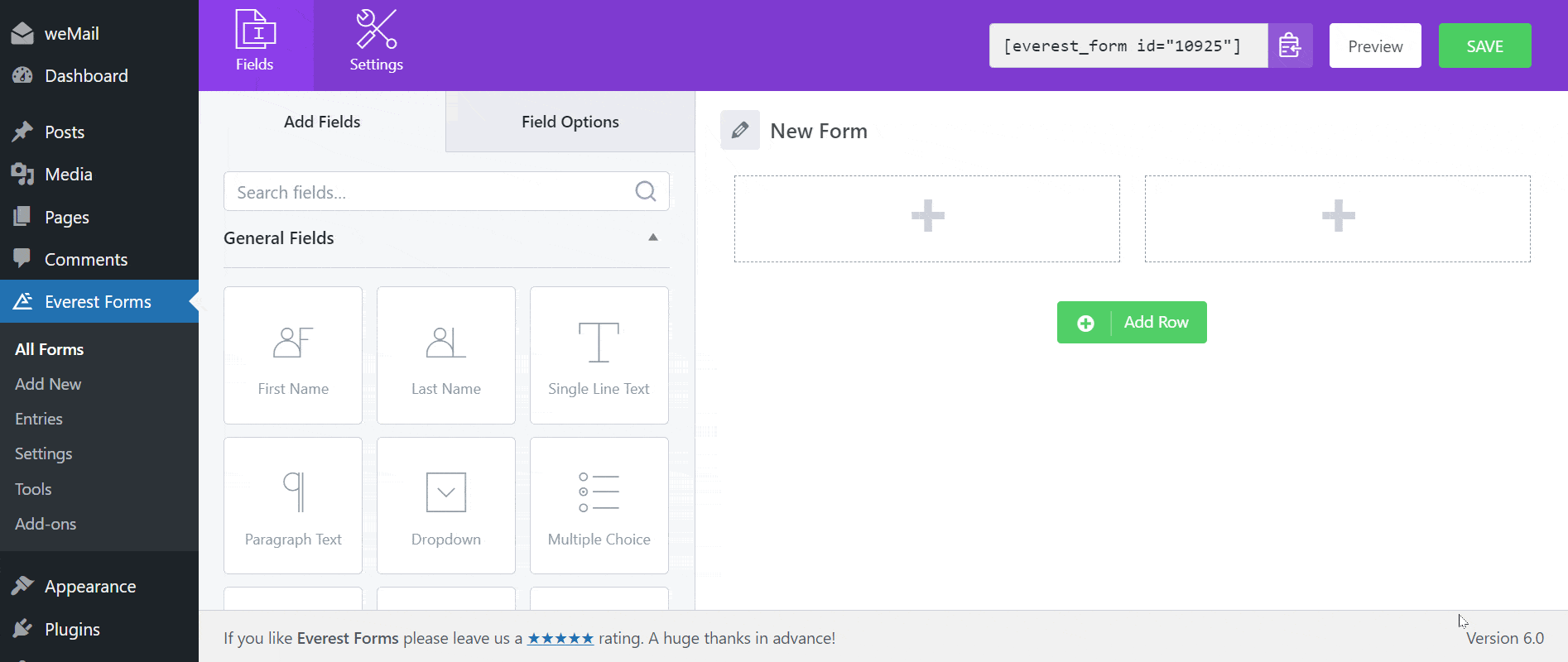 You can click on the Preview button in the top-right corner to see its front-end view. And once you have completed, click on the Save button.
Below is a sample contact form that we've created with Everest Forms, in the same way as shown above.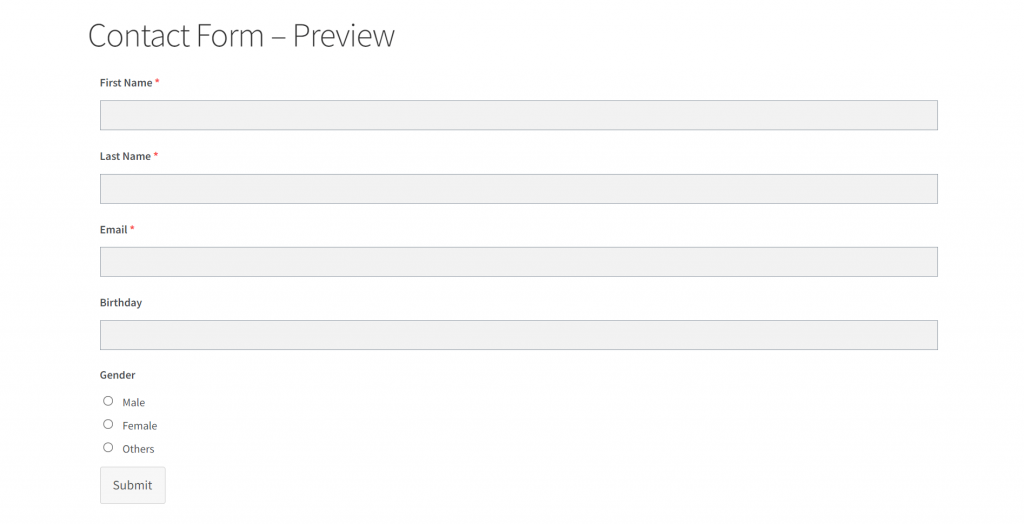 Hopefully, you can create your own contact forms and take email marketing to a whole new level. If you face any difficulty, let us know in no time.