Forminator is one of the powerful WordPress form builders. It is so simple to use and has enough flexibility to help you create a lot of different forms. Now, with weMail Forminator integration, you can get even more flexibility with form customization.
Let's find out how it works.
Before you proceed, make sure that you have installed and Activate Forminator plugin in your WordPress site.
Create a Form with Forminator
Forminator don't have ready-made forms. So you need to create your desired forms following the steps below.
1. Go to your WordPress Dashboard>Forminator then click on Create. You can also use the import option.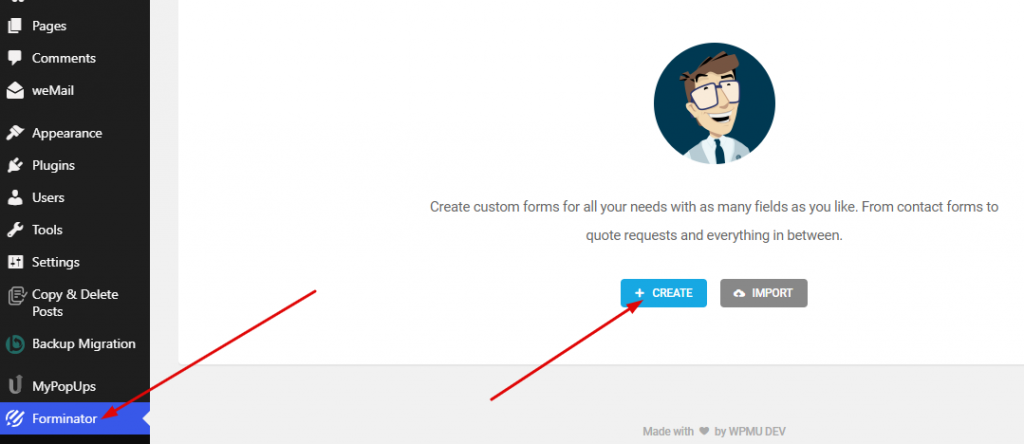 2. Choose a template type of forms you want to create. Here we've choose Newsletter template. After that click Continue.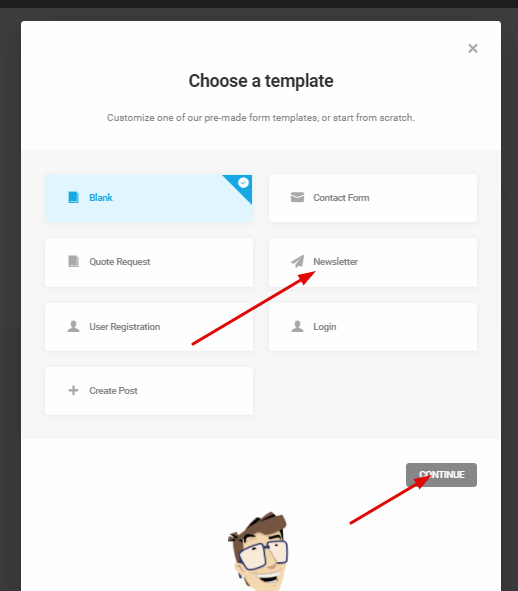 3. Now give a name to the form. And click Create.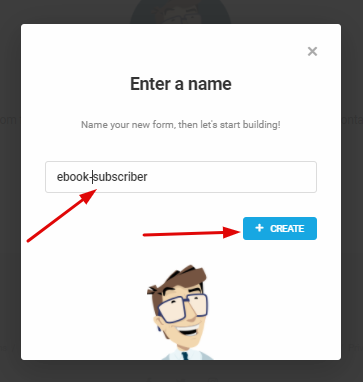 4. Customize and publish your desired form.

You can check the preview and keep customizing before, and even after publishing it. Take a look at the form we've created in that process.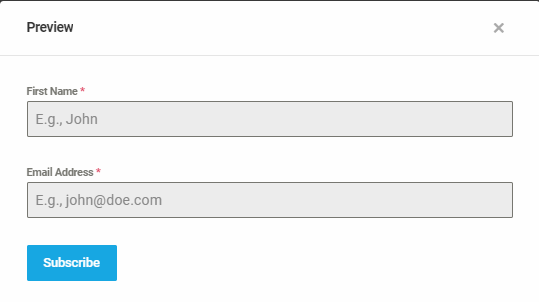 Activate weMail Forminator Integration
To activate Forminator weMail integration, you need to do the following.
Go to your WordPress Dashboard>weMail>Integration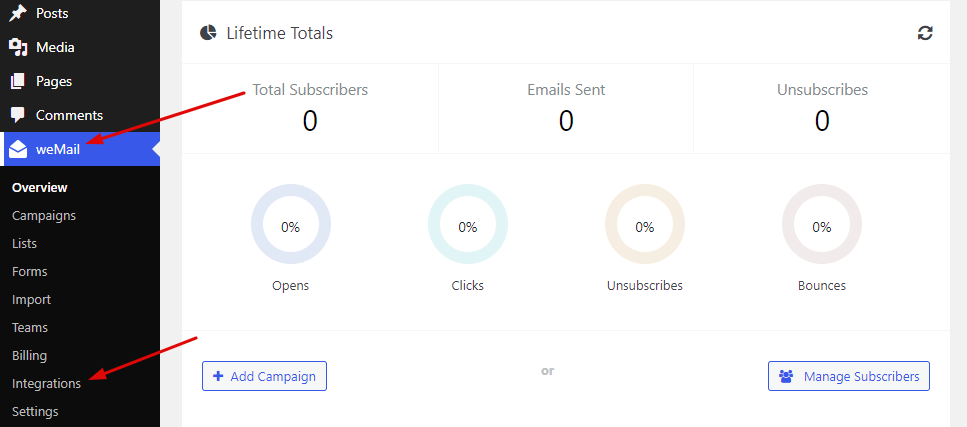 After you go to integration, you will se all the weMail integration like this –

Now, you click on the Forminator forms.
You will see your predesigned form build with Forminator. What you need to do is toggle on the form. And save changes.
Now, start customizing or publish it immediately, it's up to you.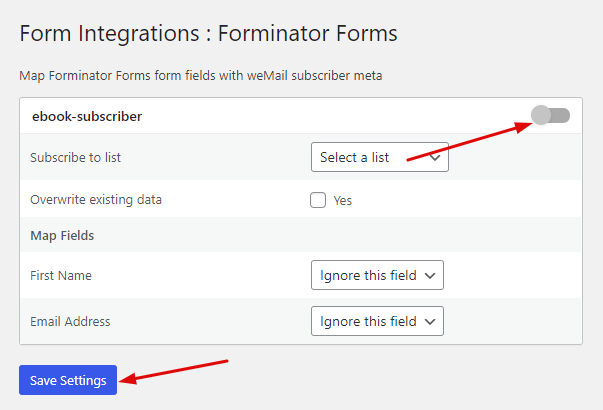 It's that much easier.