weMail offers you to send emails, with drag and drop email/newsletter builder through your favorite email services like Amazon SES, SMTP, Sparkpost, Sendgrid, Mailgun, PostMark and many more.
To start a campaign you need to configure your emails. Without configuring, your emails will be limited. All the configuration will start from 'Settings'.
Get weMail Settings Overview
Go to weMail→Settings, you will get options like-
General
Company Details
Social Networks
Email Gateways
Double Opt-in
WP Users Sync
API Keys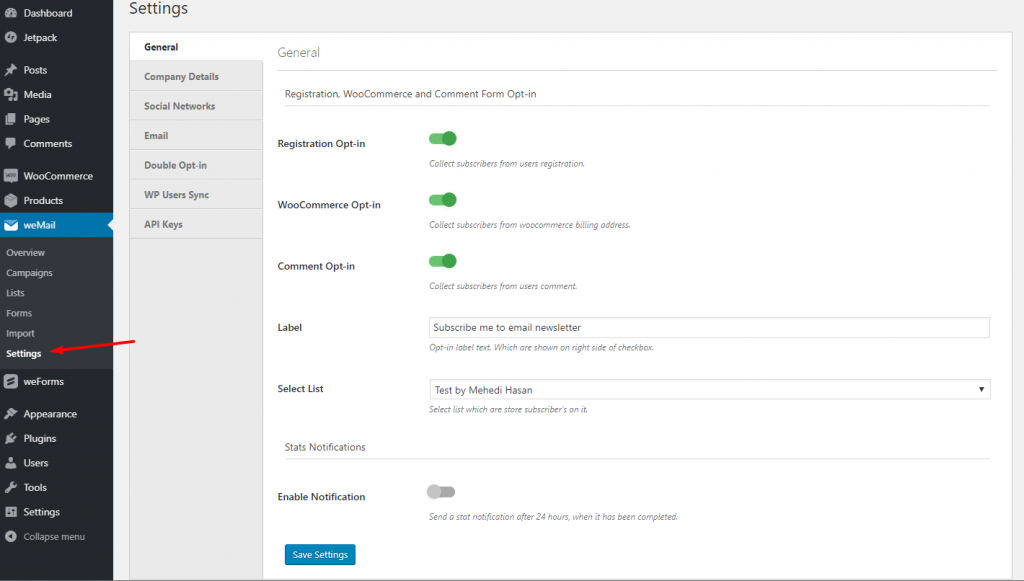 Learn how to configure your settings and start your journey with weMail right away.