weForms is one of the most talked-about form building plugins in WordPress. Now, weMail has integration with this plugin. That means you can easily use forms with weMail that you create using weForms.
At first, you have to create a form with these plugins to use it on your website.
To create a form with weForm, you have to install and activate the weForms plugin.
Next, go to weForm→All Forms. Click on Add Form.

You will find numerous options for your templates. If you want a brand new form, pick the Blank template. Or you can choose the Contact template to save your time. It's all depends on you and your design.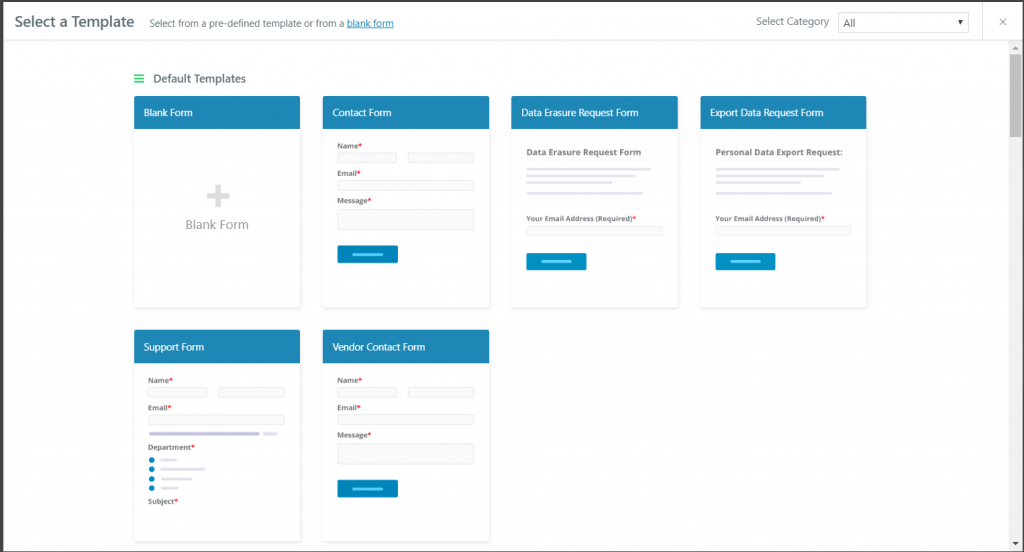 Now, design your form further with the custom fields provided for you. Just drag and drop the fields you want.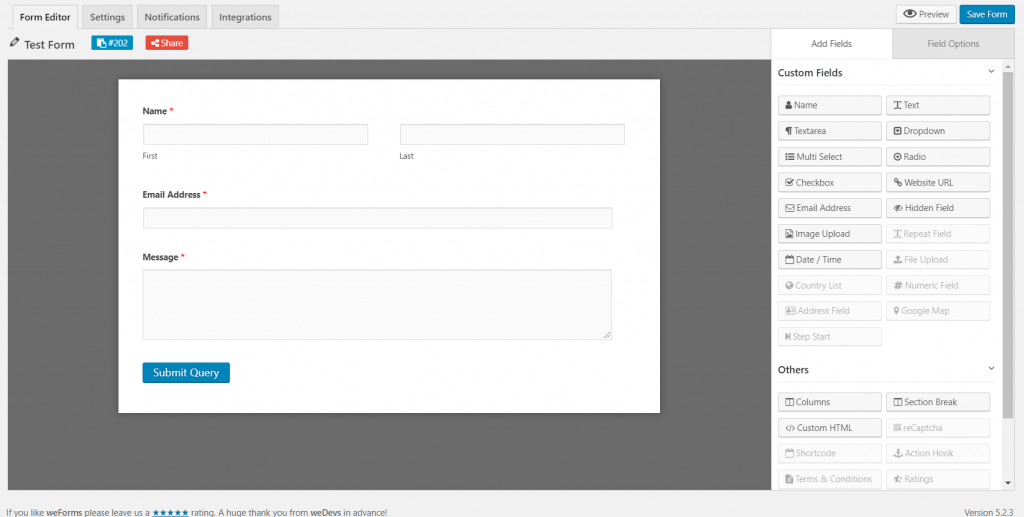 Click on Field Options to get more options for your form. You can add required fields and field names from here. Lastly, hit Save.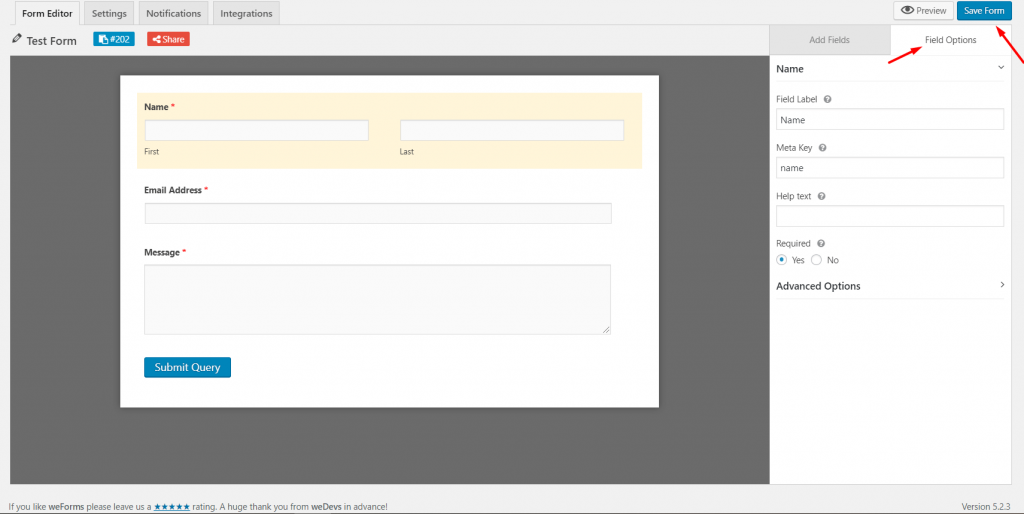 If you click on the Preview button, you can see how your form will look like on a webpage.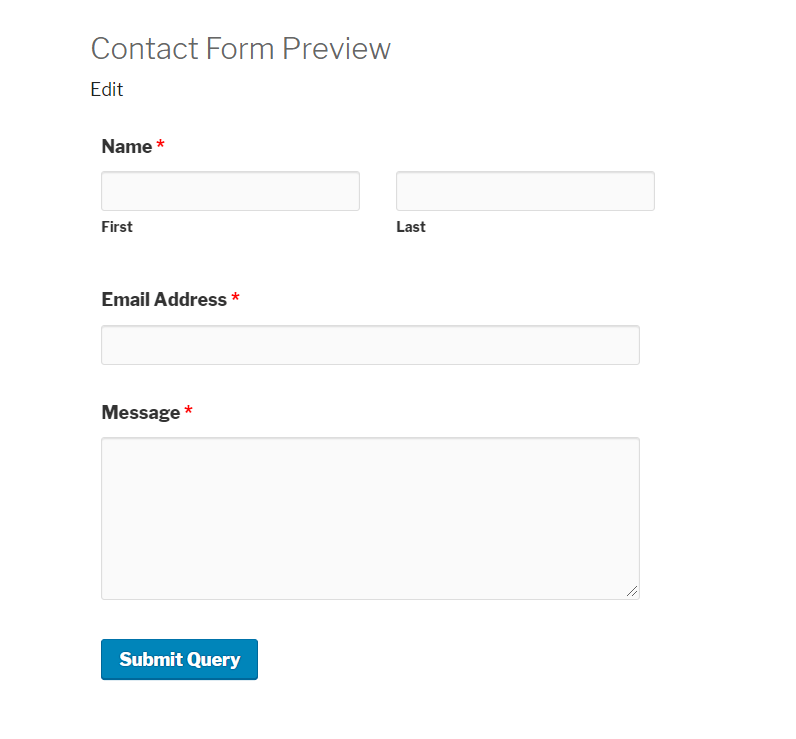 If you go back, you can see your form is created.

Check this documentation to get more ideas about form creating with weForms.
Change Form Types
You can change the Form type as well. The Form can be
Inline
Modal
Floating
Slide Up
Click on the Form Name. On the right-hand side on the menu bar, choose the Template Style option. Here you will see all the options to change your form type. Click on anyone and hit Save Form.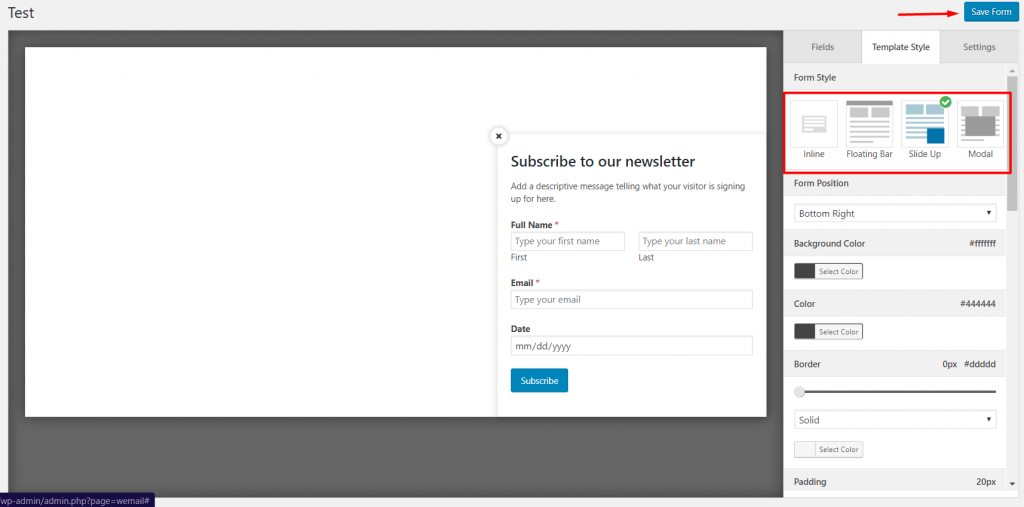 You can see that your form type has changed.

Integration With weMail
Go to weMail→Forms. Click on Integrations.

On the next page, you can see all the Form plugins that are integrated with weMail.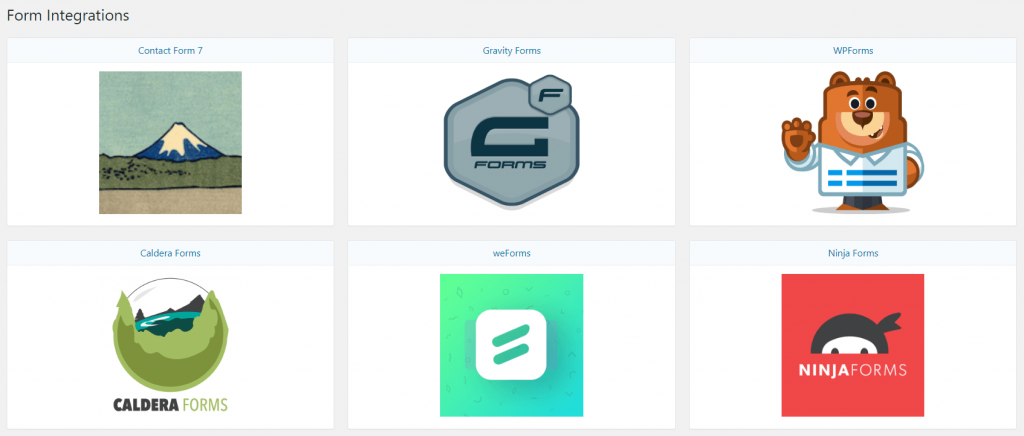 Click on weForms. You will be able to see the name of your created form on the top. Activate it, then scroll down and hit Save Settings.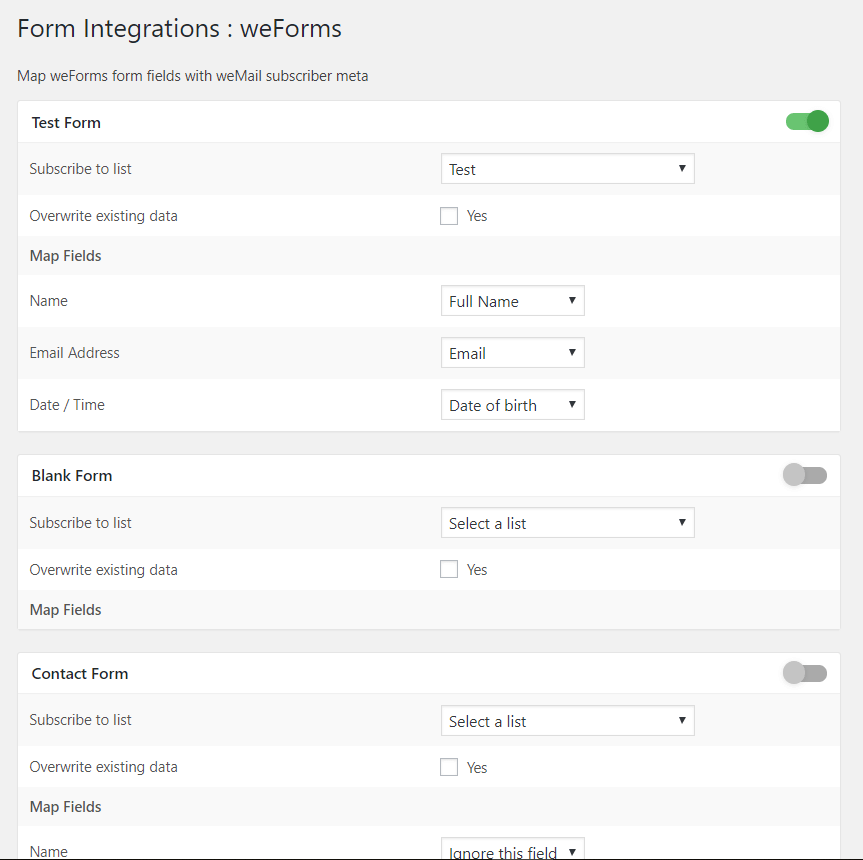 You are good to go.