Using the new weMail help menu you can get support & other assistance from our support team with ease.
So to get support from weMail, navigate to weMail>Help.

For getting the initial support, you can find some certain things. Such as documentation link, FAQ page, social links, and direct support box. Using the support box, you can give your email address & send your message.

System Status
Before you send support message you'll need to copy the information in your support ticket. So that we can see the updated information of your website & take an immediate initiative.
So, click on the System Status option and there you will find your whole site health.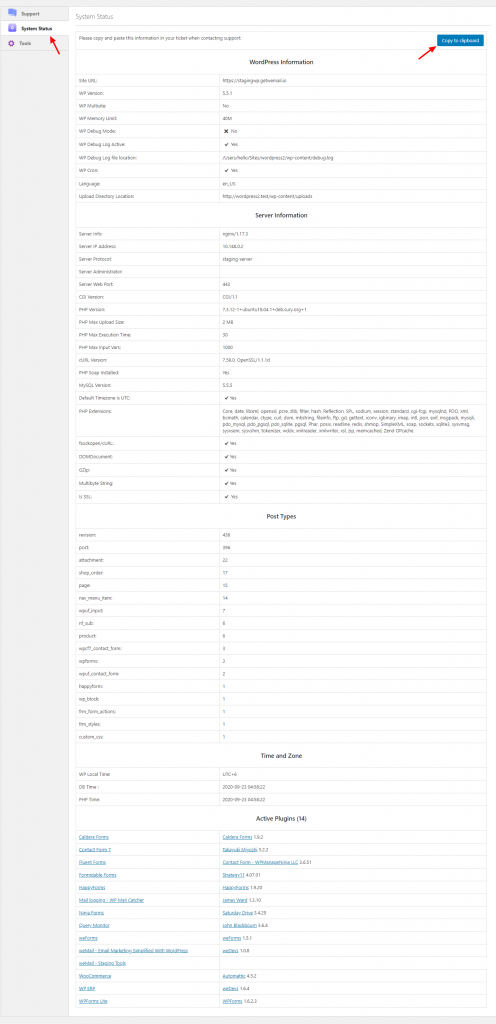 Connectivity Test
Well, while using weMail, you may face some connectivity issues. So to solve this issue, we have a server test option available for you. Simply click on the Tools option and then click 'Send Request'.
Actually what it does, it sends a ping request. So if the server is working fine, then it will immediately ping back to your request. And you'll notice the progress through the Green Tick Mark.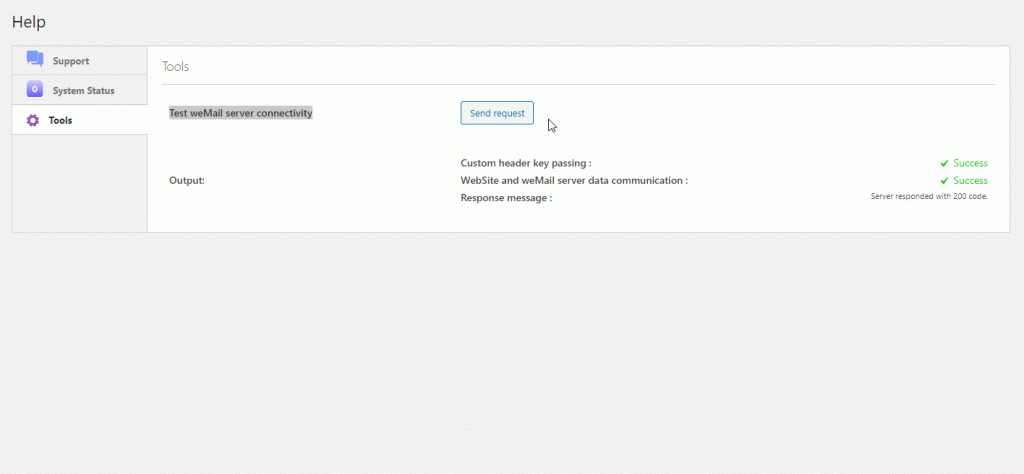 So that's it from the weMail help menu.