With the Embed Form feature of weMail, you can place your form anywhere you like on your website. If you don't like the customize forms, just build a form and place it, where you want to place it on your webpage.
To create an Embed form is very simple. Just a few simple steps and you will be able to create an embed form and place it on your webpage.
Click on the drop-down box of Add New. You will get option called New Embed Form. Click on that button.

You will get a pop-up window. In the pop-up window, you have to select a list. Click on Next to continue.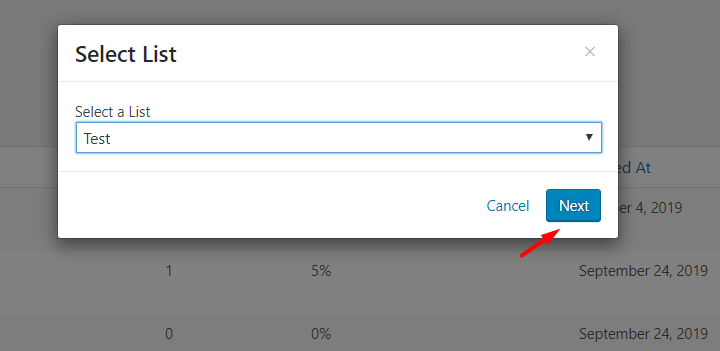 Now you will be directed to the editing page of the form. Create your form as you like with the necessary fields. If you notice, when you are adding fields or making changes to the form, below the HTML code will modify itself. After finishing editing the form, copy that HTML code and paste it on your website. The form will appear depending on where you paste the code on your website.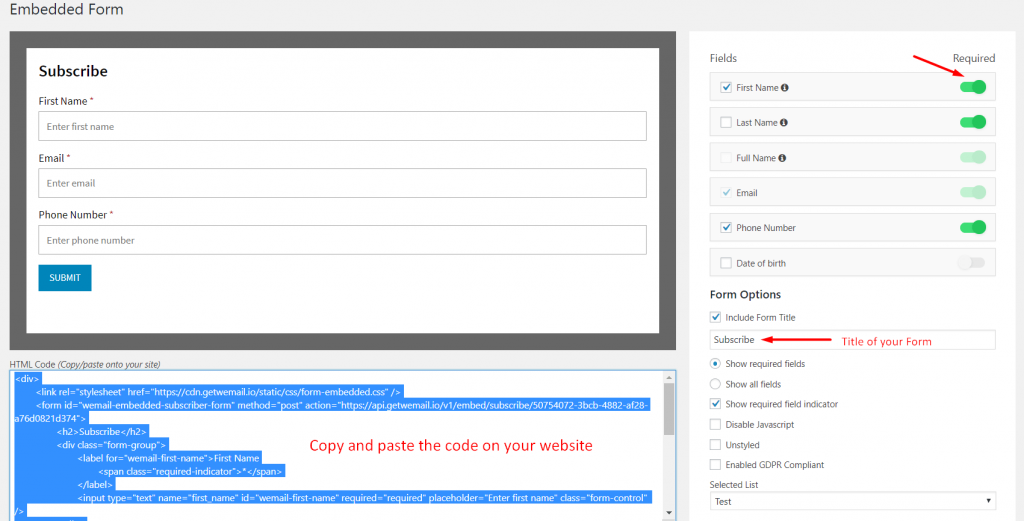 That's it!