With weMail, you can easily import your subscriber list from MailPoet and easily manage them more efficiently. And the process is very easy. Let' see how you can do that.
Importing List From MailPoet
We are assuming you are already using MailPoet to manage your subscribers. Now to start importing,
Navigate to weMail-> Import and select MailPoet.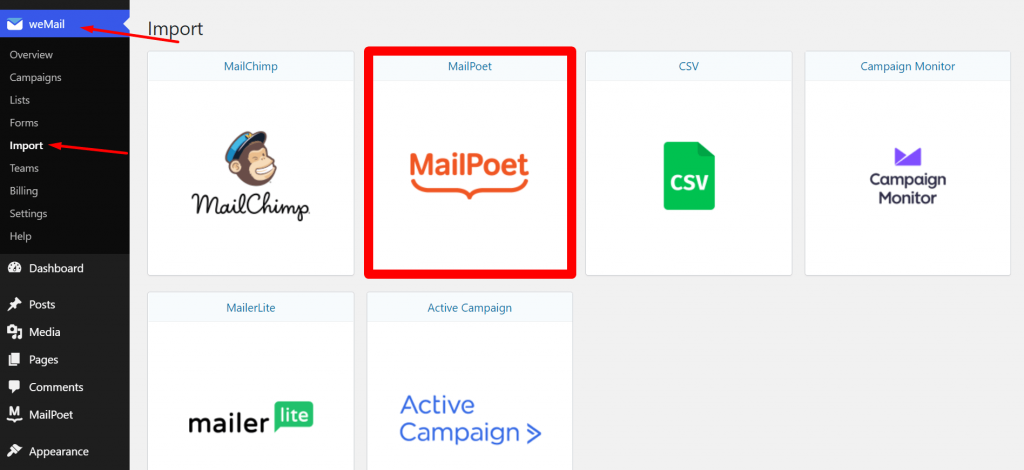 Next, you need to select the list from MailPoet you want to import into weMail as well select the weMail list you will be importing into. For that select the "Import Subscribers into weMail List" option.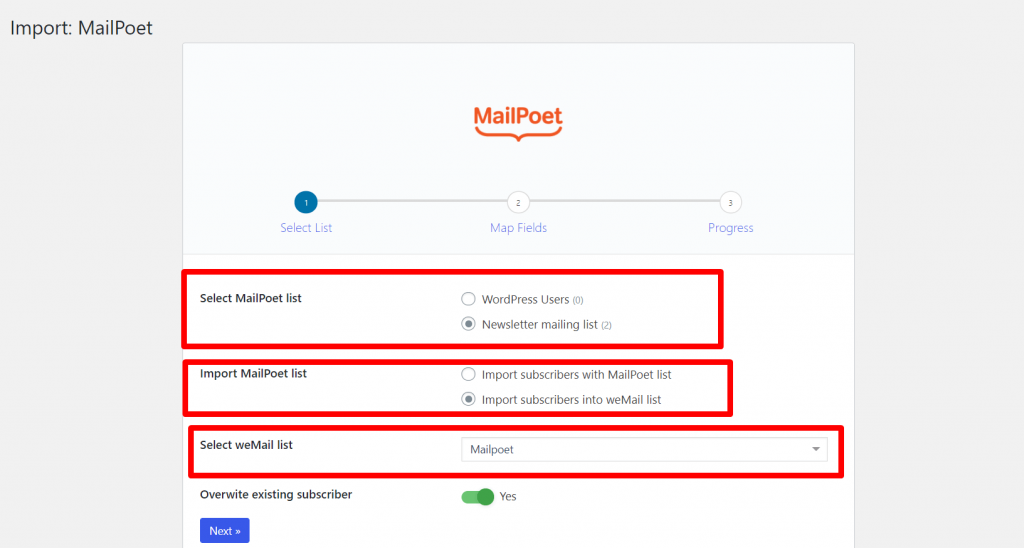 You need to map the fields.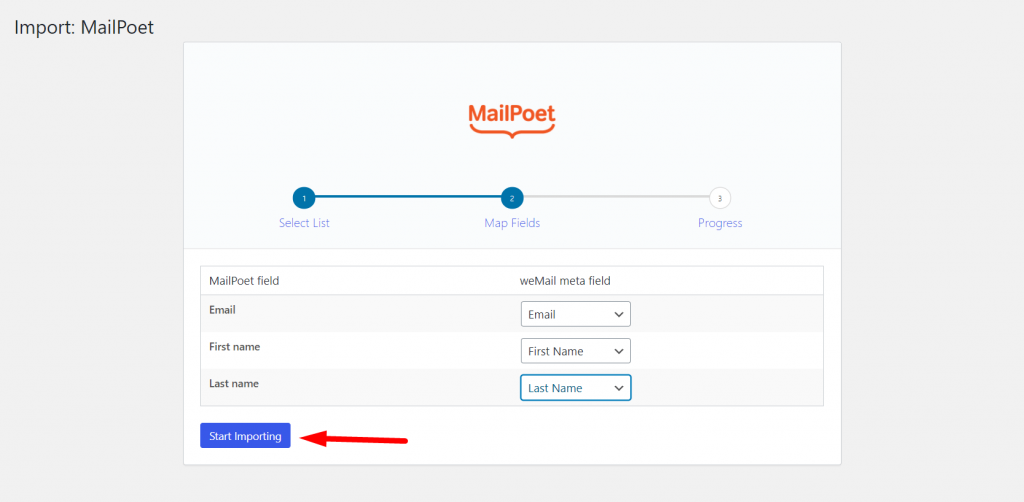 Next, when you click on the Start Importing button, the process will start and the subscribers will be imported into your selected weMail list.

That's how easy the process is!