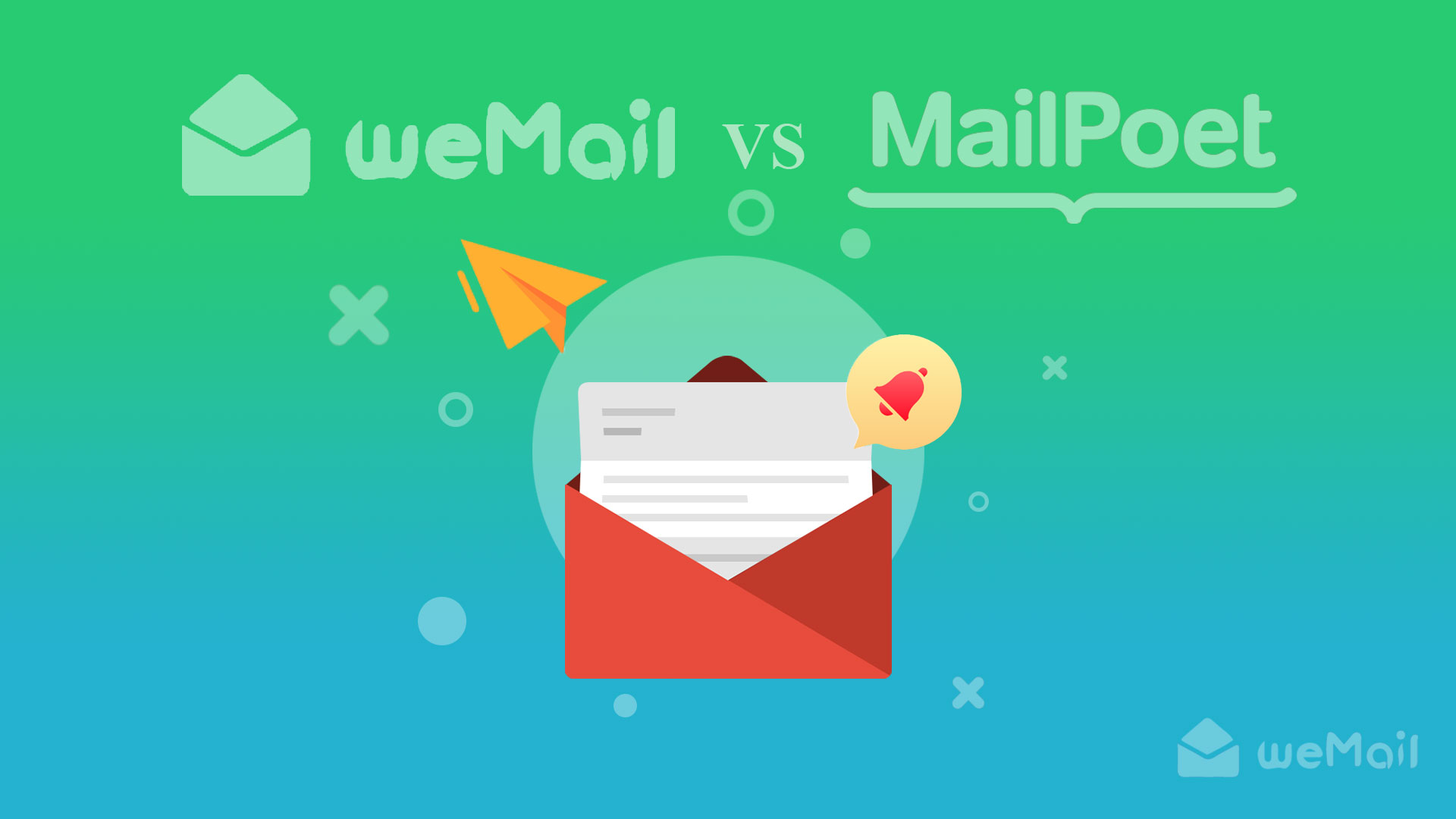 weMail vs MailPoet – Which One is the Best for your Email Marketing
So you want to know which email platform suits you most? weMail and MailPoet are both remarkable WordPress email marketing tools. Inevitably, they are different from each other besides the similarities.
If you are a consistent user of email marketing tools, there might be a time when you realize a change is needed. If not, you may be having a hard time finding the right email plugin. In such cases, you need to examine the features and advantages of your favorite platforms. Then tie them to the extent and requirements of your business.
Here in this post, we will show you a comparison of weMail vs MailPoet. Therefore it surely guides you to make a fruitful decision. Let's find out what's the best email marketing tool for you.
weMail vs MailPoet – A Comparison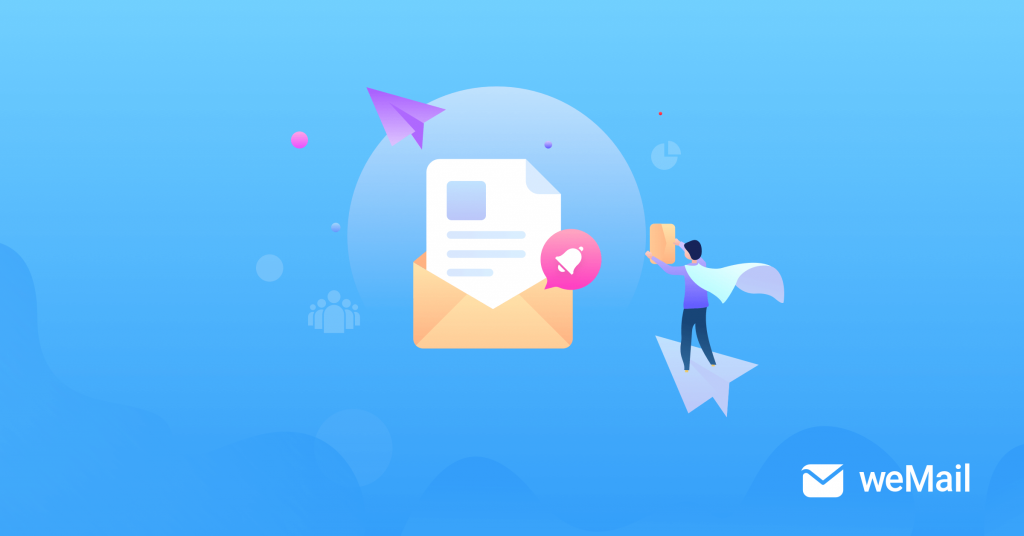 Amongst the best WordPress email tools, MailPoet is a familiar name. It has all the accessibilities a WordPress integration should have. Simple yet powerful. Offer a wide array of robust features.
On the other hand, weMail is also built especially for WordPress-based websites. It's easy to use. Highly customizable. Affordable. And the setup is minutes away. Any WordPress user can integrate weMail into their site and send strategic newsletters and run email campaigns.
However, let's take a look at the comparisons between weMail vs MailPoet considering a handful of striking features.
1. Multiple Email Sending Gateway
weMail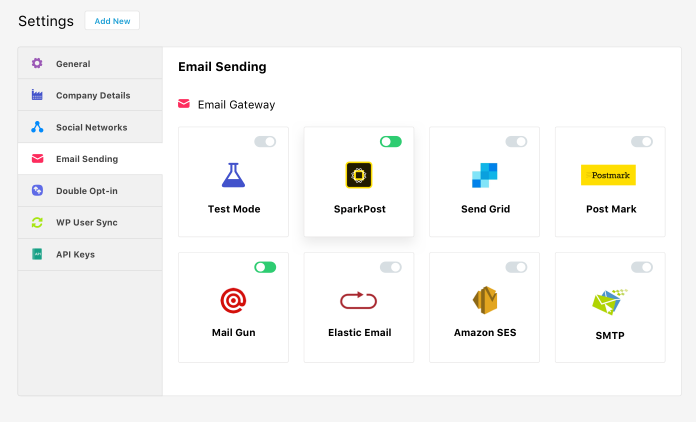 Unlike most email marketing platforms, weMail offers a huge possibility to use different email sending gateway. This allows you to get benefitted from any sending API you like. It is cost-effective, reliable, and open to more chances of success.
Currently, weMail is capable to support you with the email-sending platform below-
Amazon APS
SparkPost
SendGrid
PostMark
MailGun
Elastic Email
The main goal of using a third-party sending gateway is to help you send unlimited bulk emails at the minimum cost possible. For any other email platform, you need to increase the budget depending on your subscriber number. Furthermore, you can change your sending gateway on the fly, whenever and wherever you require.
MailPoet
On the contrary, MailPoet has its own sending infrastructure, which is both a good and bad thing. Good because you don't have to configure it and bad because in order to keep MailPoet's own sending reputation high. MailPoet will pause/suspend your entire account. If you or any of your client accounts send emails and gets spam flagged a few times. In my opinion, it is a big no for anyone.
MailPoet does give you options to use different sending APIs –
Your web host
SMTP
Amazons SES
SendGrid
Hence, you are bound to be satisfied with MailPoets sending service and sending bulk emails is limited to 1000 subscribers.
Database Bloat
MailPoet
Mailpoet adds bloat to your website database, around 20 to 25 database tables. making your website slow. The size of your database will increase over time because the more email campaigns you send the more data will be added to your website database. See this user complaining about how MailPoet has increased database size – "The tables now account for almost 1GB, the largest being mailpoet_scheduled_task_subscribers, wp_mailpoet_statistics_newsletters, wp_mailpoet_statistics_opens, wp_mailpoet_statistics_clicks, and wp_mailpoet_newsletters."
If you want to keep your website lightweight and blot-free, MailPoet isn't the best solution for you.
weMail
weMail manages everything in the cloud, Nothing is added to your website database. Only a few database fields are created to store the API key of weMail other than that everything else is handled us our server so that your website can stay lightweight and bloat-free always.
Account Suspension Policy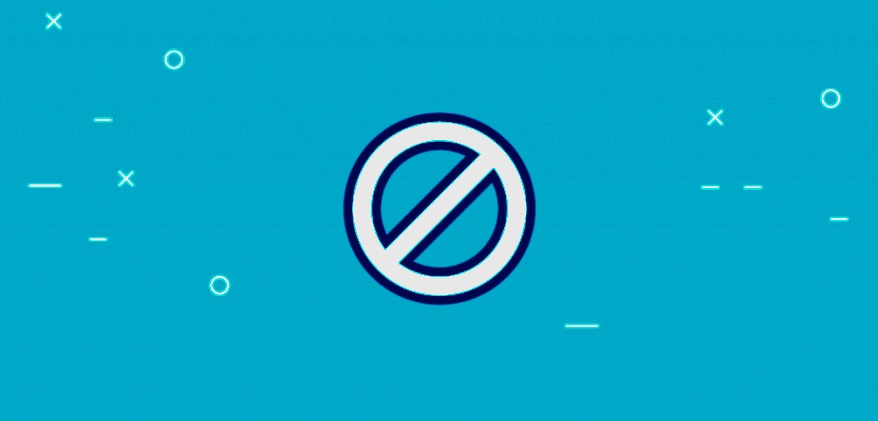 MailPoet
It's literally a drawback of MailPoets. There are some cases where MailPoet maintains a strict suspension policy. For example, under a premium master account, you may have one or several child accounts that you create for different admins or users. If accidentally one of these child accounts starts to send spammy emails, MailPoet instantly suspends the master account without any prior notice.
That does not sound like professional community aid. Sometimes, you can't control all of the child accounts or admin, and there even may occur a security breach.
weMail
Considering this, weMail doesn't have such suspension rules. If any unusual activities take place with your account, weMail has an interactive support team to contact you. Hence solve the issues ASAP. Even if you have a low reputation for sending emails, you can always switch to sending API.
Subscriber Profile
weMail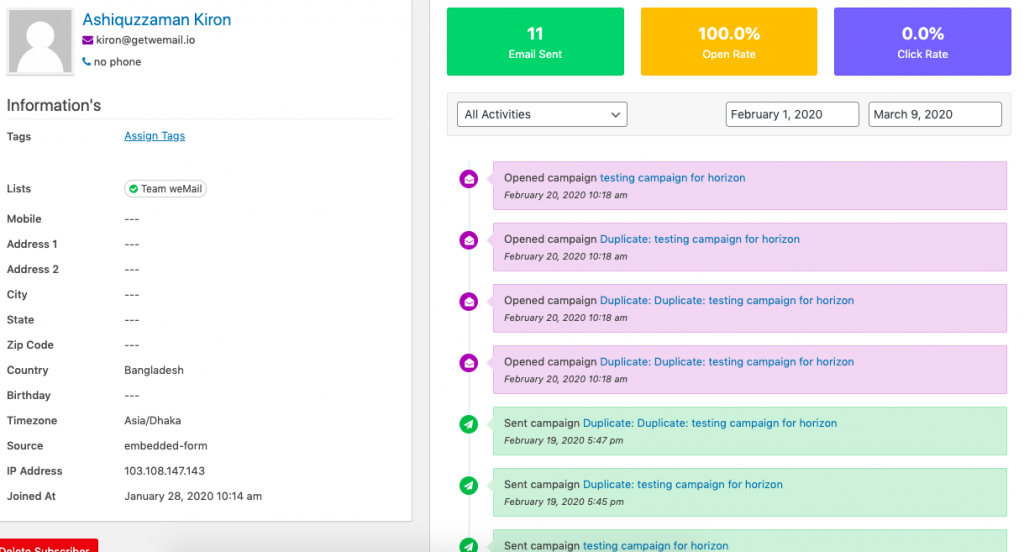 Subscribers in weMail a dedicated to all the necessary information needed for an email marketer. As you can see from the screenshot, You get the full picture of how many campaigns have been sent, click rate, and open rate along with all the other information stored to make your email list segmentation all the more powerful.
MailPoet

MailPoet also has a dedicated subscriber profile but you get very little information. Name, email, status, and list(s) the subscriber belongs to are the only information available.
Segments
weMail
weMail gives its users extensive segment options. Take a look at these screenshots –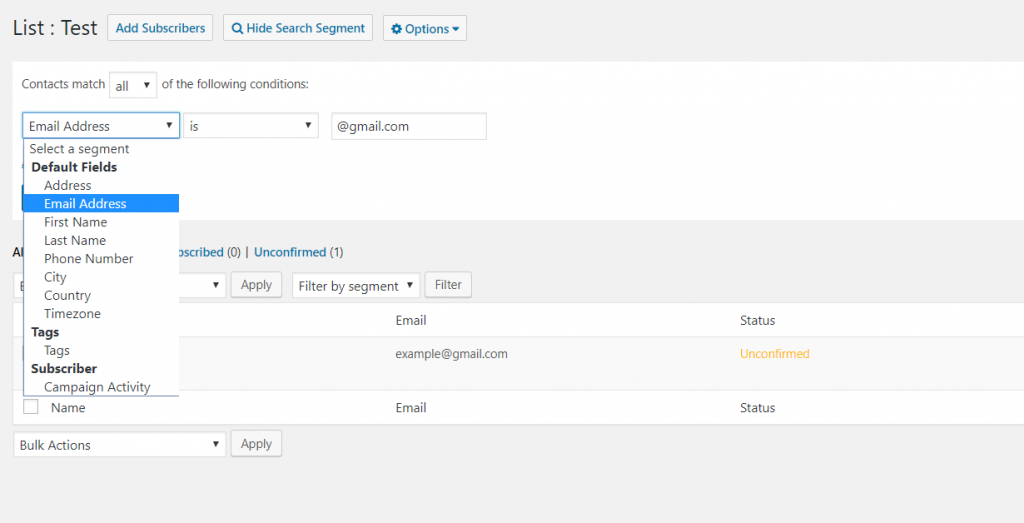 You have a variety of fields to choose from to segment your email list – address, city, tags, and campaign activity

You can track campaign activities like clicks, didn't open, contains, and many more.
MailPoet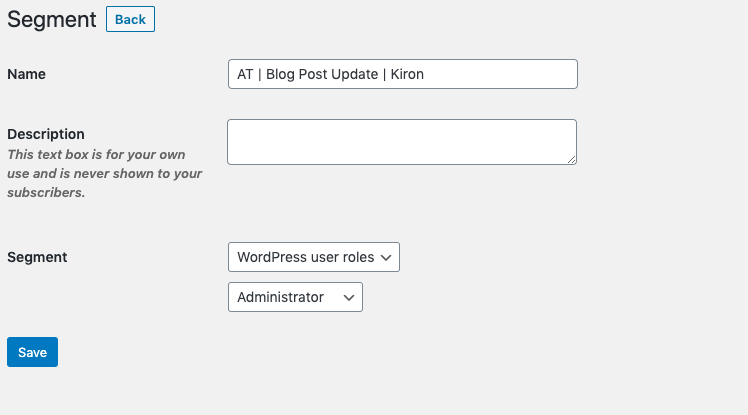 Mailpoet only the other has limited segment options. You can segment based on WordPress user roles.
Solid WordPress Integration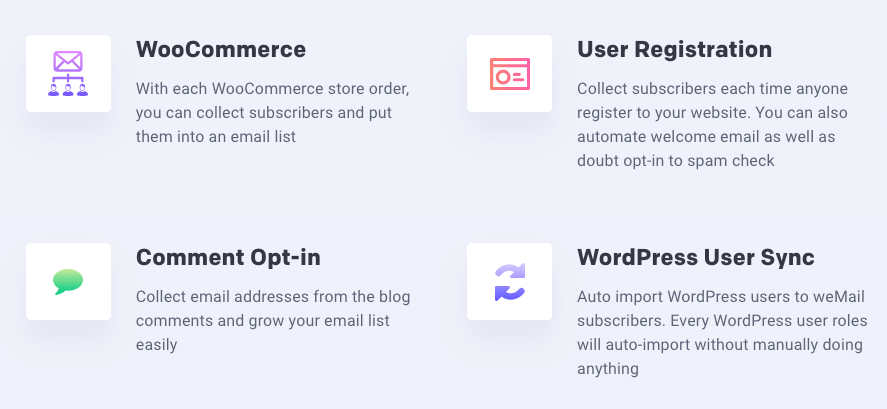 weMail has constant WordPress integration support to make your email marketing smooth and faster. You just install weMail to your system. Then this platform lets you integrate a lot of powerful email plugins into your system. It's that much easier.
For example, you can add a WooCommerce Opt-in plugin with weMail. Whenever a purchase is made in your WooCommerce store, this tool automatically sends the data to your weMail database and creates a lead. Which will let you retarget the customer by sending newsletters and offer via emails later.
As MailPoet is also a WordPress email marketing platform, you can enable several WordPress integrations with ease. Therefore, you don't need a separate WooCommerce plugin to collect leads from your stores. MailPoet has built-in WooCommerce support which is a plus.
However, they insist to use their official integration. While weMail doesn't set a barrier for third-party plugins.
Multiple Form Building Option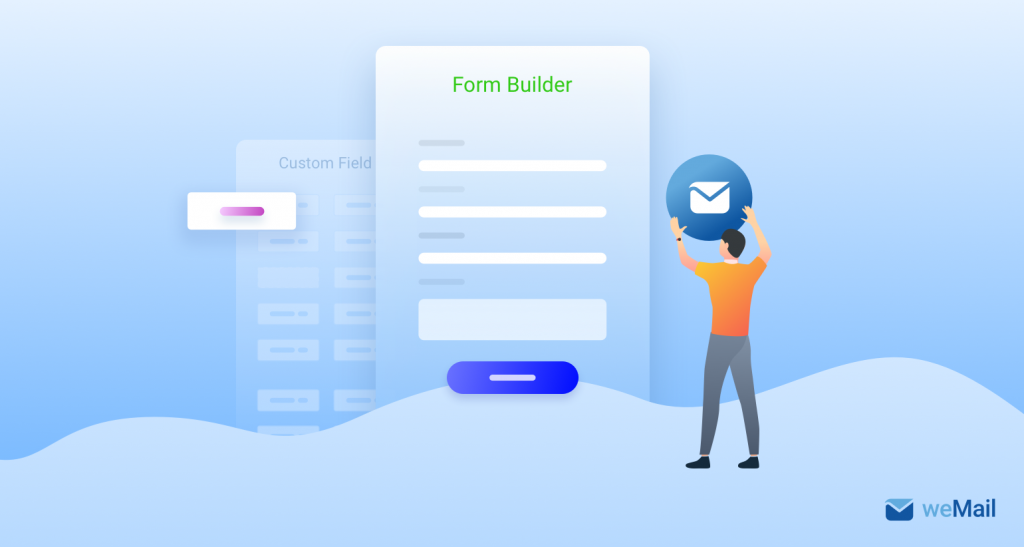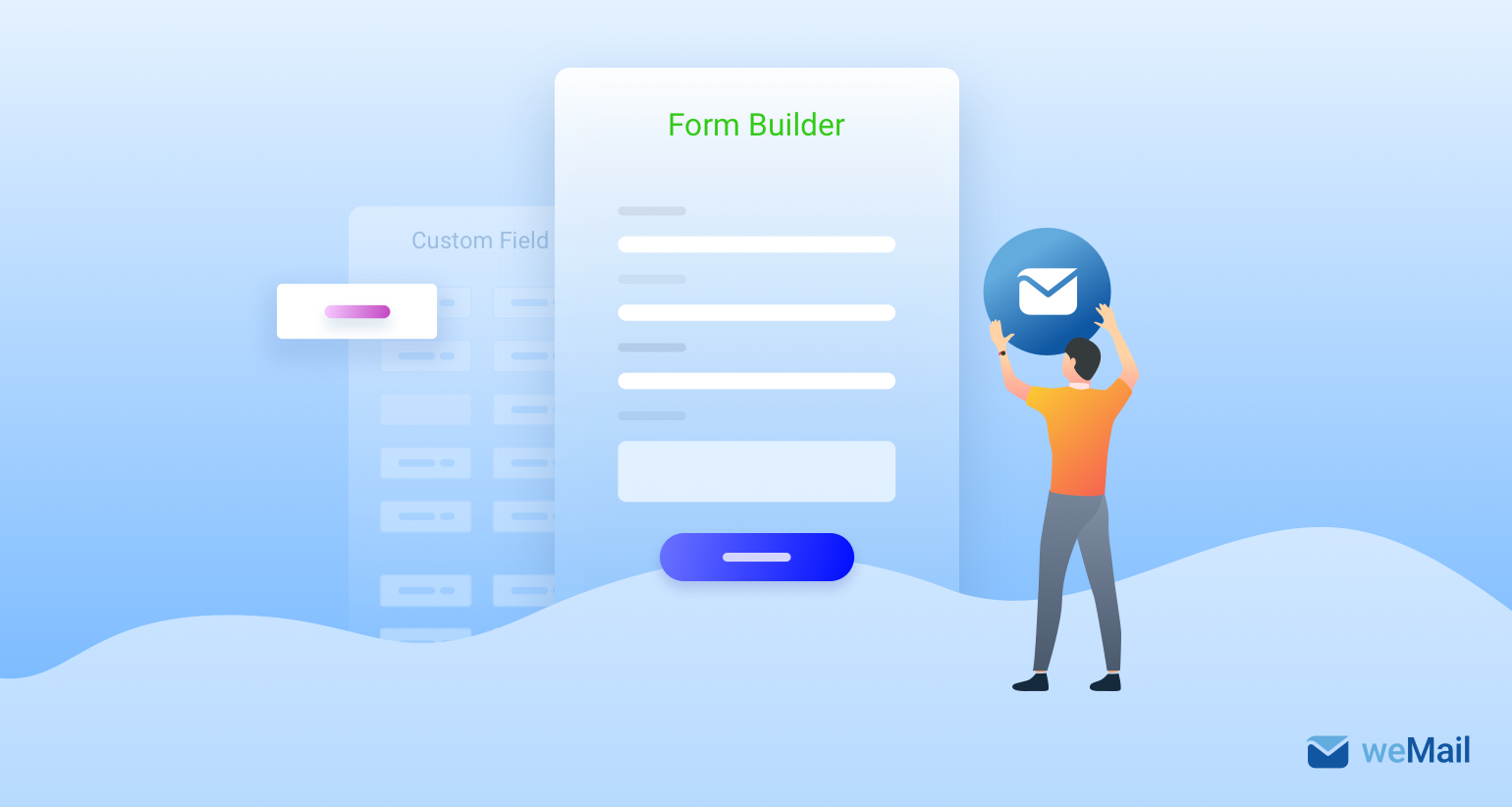 weMail
When you set different types of opt-in forms on your site, it will be easier to collect leads and build a robust email list. weMail has several form-integration to give you this support. For example, you can add an opt-in, embedded form, or contact form anywhere in your campaign.
The HTML embed form is customizable. It's super easy to create a custom HTML embed form in custom fields. Paste this code anywhere, in your widget, posts, and gadgets, and you are ready to collect lead information of your site visitors.
Some of the unique opt-in forms are-
Inline Form
Floating Bar
Slide Up Form
Also, you can utilize a double opt-in form that will reduce your bounce rate.
MailPoet
Compared to the wide range of forms of weMail, MailPoet establishes a balance with their easy sign-up forms. They are using shortcodes and iFrames. These forms are also customizable. You can turn one of your casual site visitors into a loyal customer by using a MailPoet registration form.
Reports and Analytics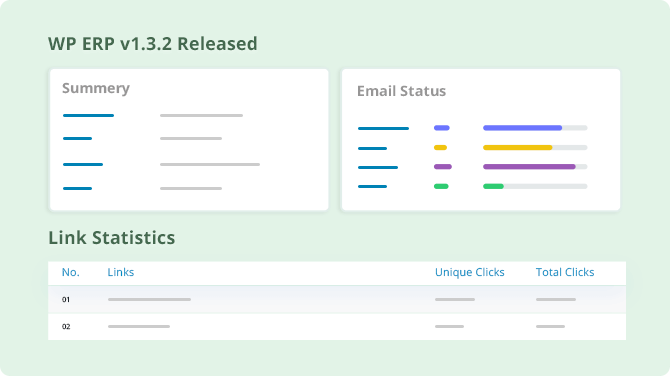 weMail
There are no alternatives to report and analytics while you are running an email marketing campaign. weMail offers smart reports and monitoring. How are your newsletters performing? how your subscribers are interacting with them? You need these answers to make your process more impactful. Therefore, analytics lets you get a total picture of your open rate and opt-in rate, and aid you to take the necessary steps.
Some of the top analytics you can get with weMails are-
24-hour digest and notifications
Email link check
Google Analytics integration
Email Campaign overview, etc
On the other hand, MailPoet's powerful reporting feature is a big plus also. They have highly interactive analytics that can monitor and analyze your email campaign. It will make your decision more strategic and fruitful.
The analytics will reflect on the matter we are listing below-
Monitor the email users' activities like if they open the newsletters, or click on an email link
Analyze what works most, etc
MailPoet
However, MailPoet makes this feature, especially for its premium user. It's not available in the free version.
Subscriber Management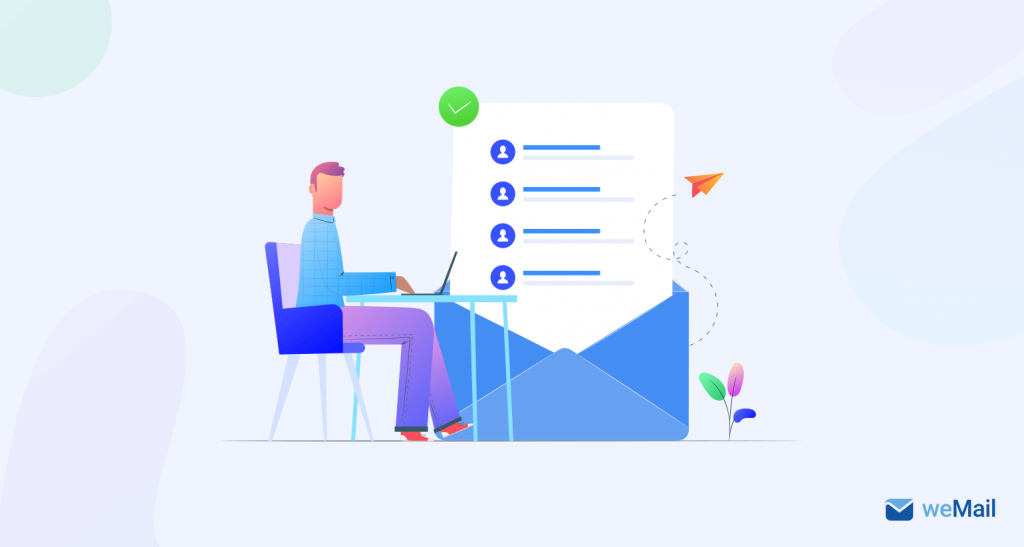 weMail
Managing subscribers is one of the challenging tasks in email marketing. To lessen these hurdles, weMail comes with a step-by-step list management feature. From collecting leads, create a database, to turn the leads into active subscribers, weMail helps you to make strategic moves.
Hence, you can send segmented emails to win higher open rates and possibilities of more stable conversion.
Some of the remarkable advantages of the weMails subscriber management system are-
Auto clean email list: Remove the inactive user from the list automatically.
Automated welcome email: Set several welcome emails and send them to every new user each time they subscribe to get your newsletters.
Handling Bounced Emails: Analyzing the bounced email, you can create a more active email list.
MailPoet
In list segmentation, MailPoet follows a smart approach. When you are using this email platform, MailPoet helps you build an active email list and you can create a segmented list following their powerful analytics and reports. Either sending bulk emails or highly curated bulk emails, when you send them to the right people, your chances will be always high.
Besides the list management service, MailPoet is renowned for its advanced delivery structure nonetheless.
Pricing
weMail
In this segment, you may find weMail unbeatable. It's totally free with all of its robust features. You can download weMail from WordPress or directly from the product page, and start right away. The weMail team is working on the premium version and will release it soon. But still, then the price will be a bargain.
MailPoet
With up to 1000 subscribers, MailPoet is free with limited analytics and user support. If you have a bigger list than that, you need to purchase a premium plan that starts from €13 to €292. In addition to the SME plan, they have also special pricing options for the enterprise depending on the size.
Time to a Make Decision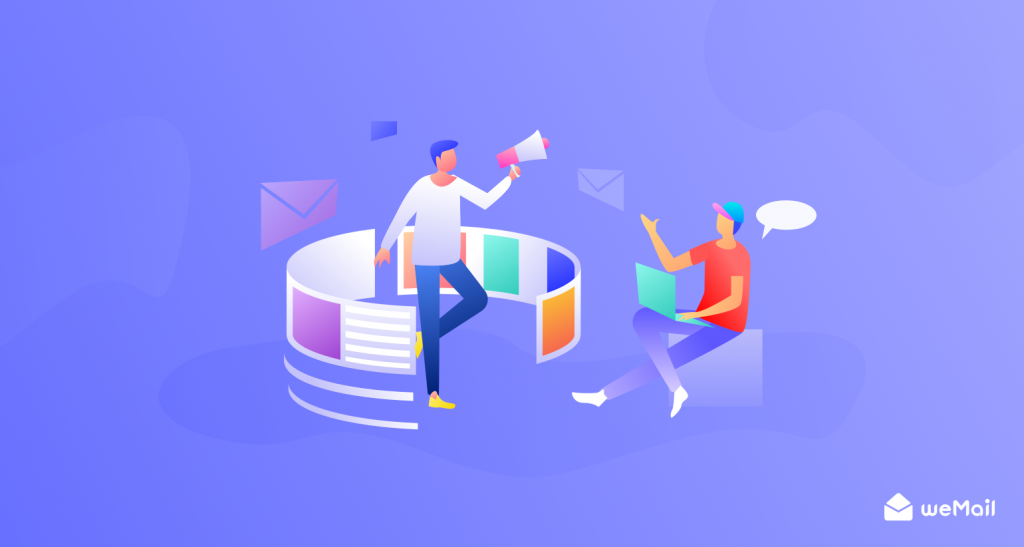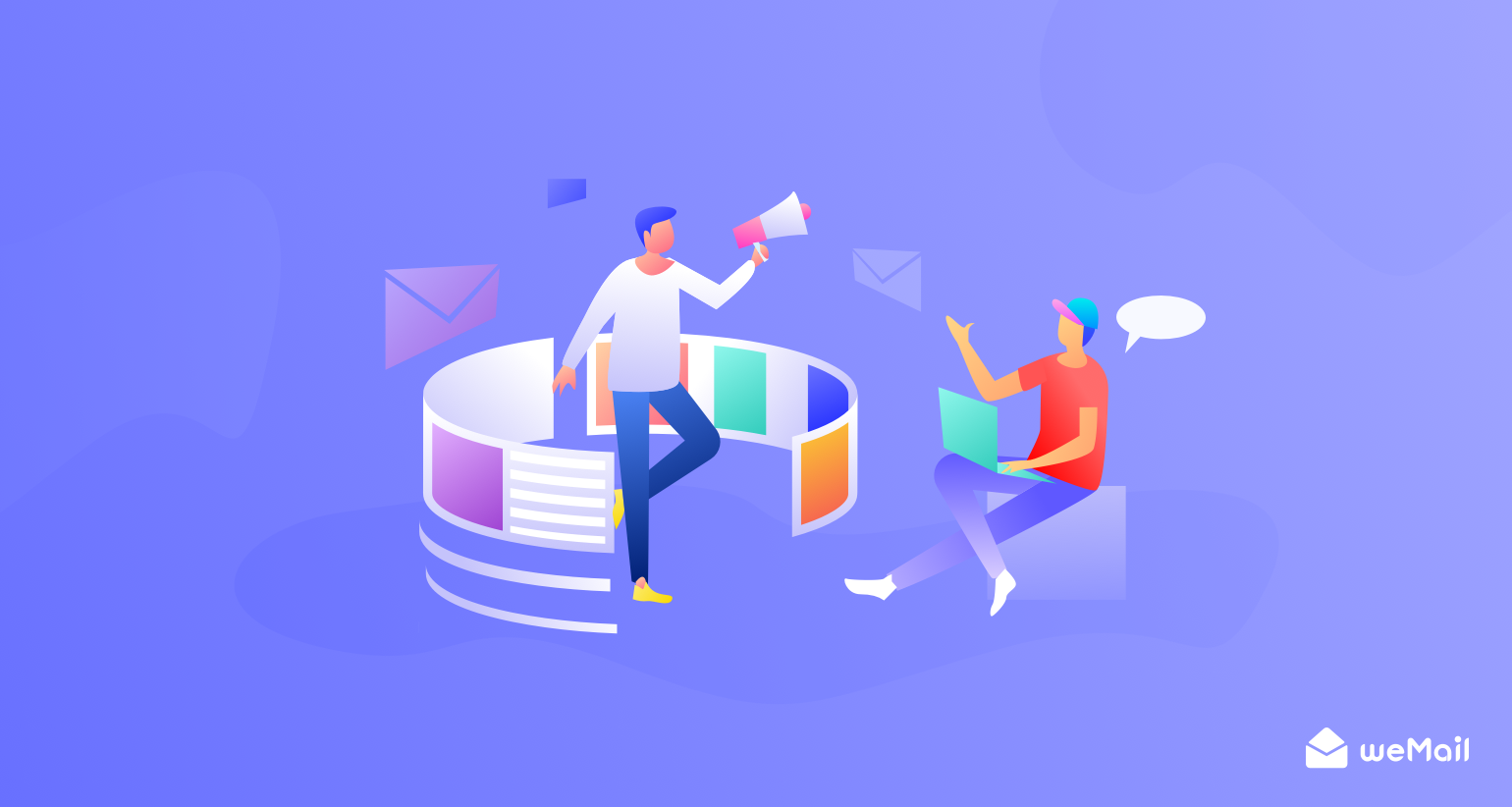 After all of this discussion, we want to pitch a definite indication for weMail vs MailPoet.
When you need a WordPress email platform and have no budget restriction, MailPoet sounds a reliable plugin for your company.
Therefore, if you want a free email marketing tool for WordPress, weMail has all the necessary email services for you. Whether sending newsletters or running a promotional campaign, weMail is one of the best email marketing platforms for your WordPress site and business.
Well, that's all for now. Have you made up your mind yet? Tell us what you think in the comments section.
Subscribe To Our Newsletter
Don't miss any updates of our new templates and extensions
and all the astonishing offers we bring for you.