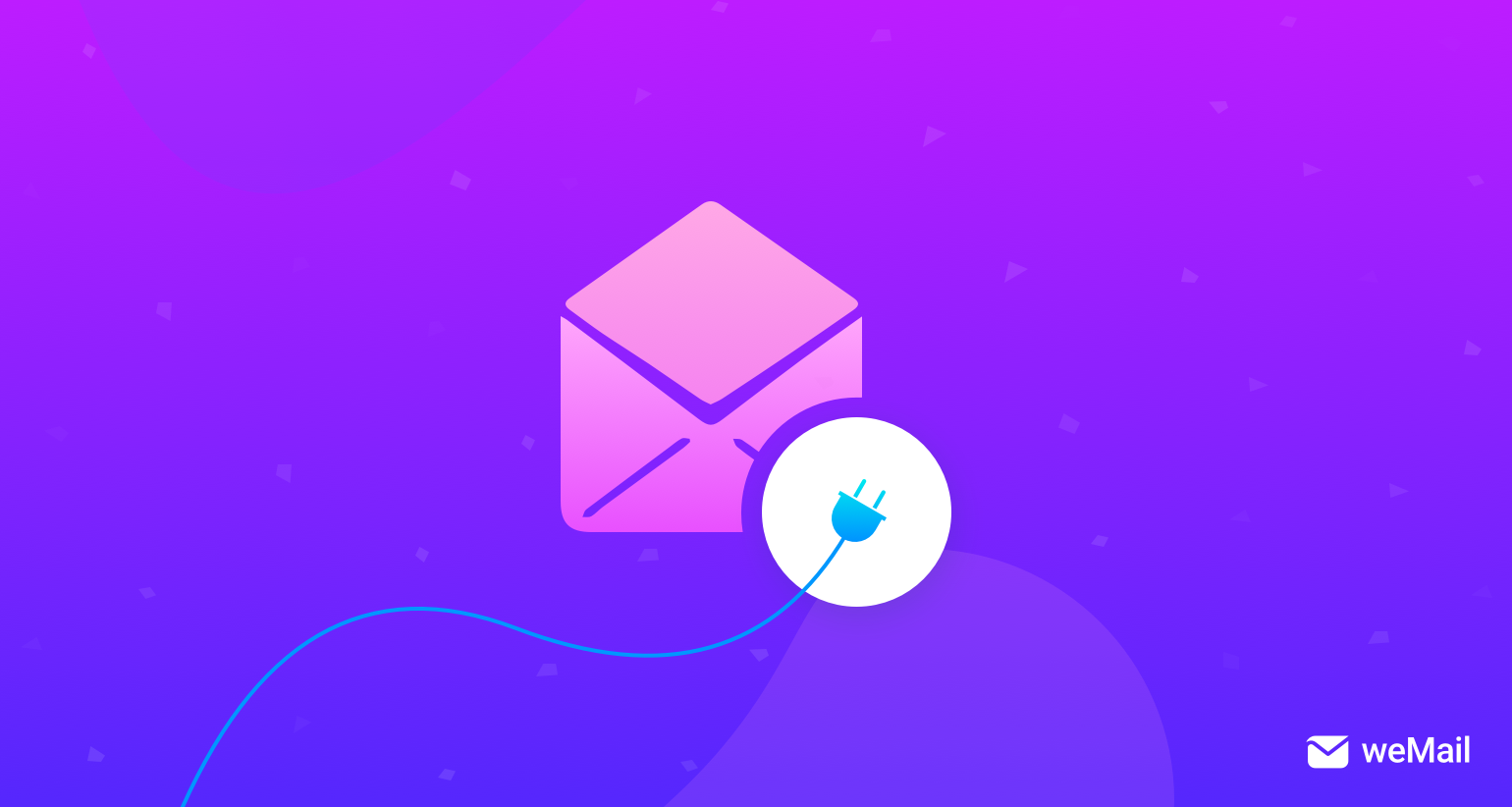 7 Best WordPress Email Marketing Plugins For 2021
In these digital days, the significance of email marketing is totally undeniable especially if you're trying to reach potential buyers. Because you can directly interconnect with your consumers following proper email marketing tactics. Again, if you're employing WordPress, then it seems to be an easy task for you. The reason is, you can have all the email marketing tools in a compact solution.
Yes, we're talking about WordPress email marketing plugins that are capable enough to fulfill any type of email marketing needs.
Anyways, in today's post, we've listed top-notch WordPress Email Marketing Plugins and also their utilities which will surely help you in making the right choice for your email marketing purpose.
Note: This list is based on the current reviews of customers and their popularities.
So without further any delay, let's get started:
List of Top 7 WordPress Email Marketing Plugins You Can Use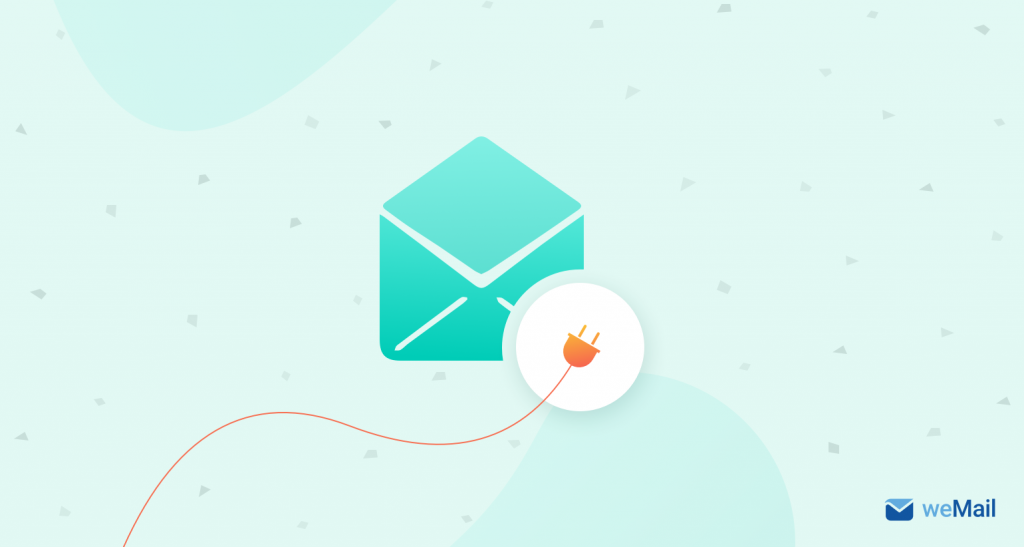 As we said earlier, email marketing is an imperative part of digital marketing. So there is no chance to avoid it, especially in 2021. Therefore, considering all the facts, we'll introduce the top-listed WordPress email marketing plugins.
Before we get into the details, let's check out the list of email marketing tools that you can use to escalate your email marketing campaign.
weMail
MailChimp
Mailpoet
Campaign Monitor
WP Email SMTP
Email Users
MailMunch
weMail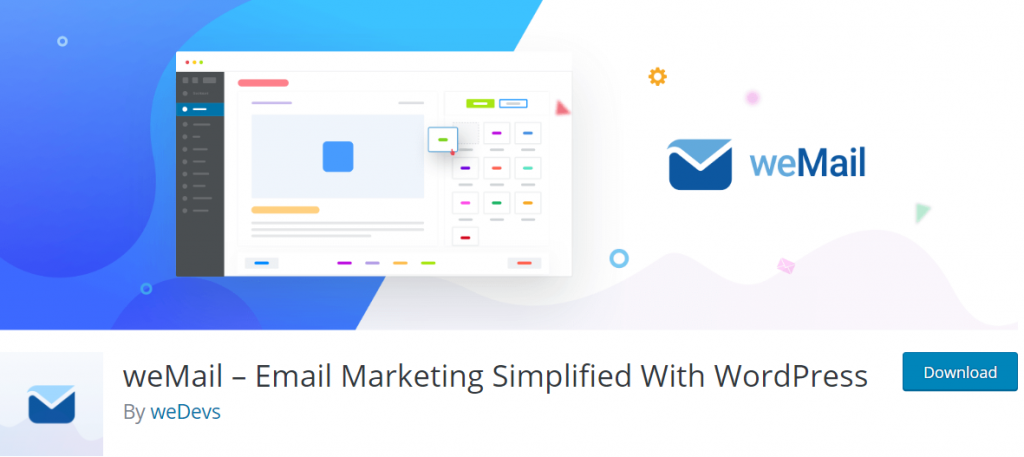 weMail is becoming the fast-growing email marketing tools gradually. And the integration with the popular email marketing platform makes it more profitable. What's more!
If you want to utilize weMail, for example, sending emails to the newsletter, collect leads, automated emails, auto adds subscribers to a list and also manage subscribers, then weMail can be an impact WordPress Email Plugin for you. Furthermore, integration with your preferred sending API, a perfect solution for small to large businesses with large email databases
Let's know shortly how effectively weMail can provide you a compact email marketing solution:
Integration with WooCommerce
User registration
MailChimp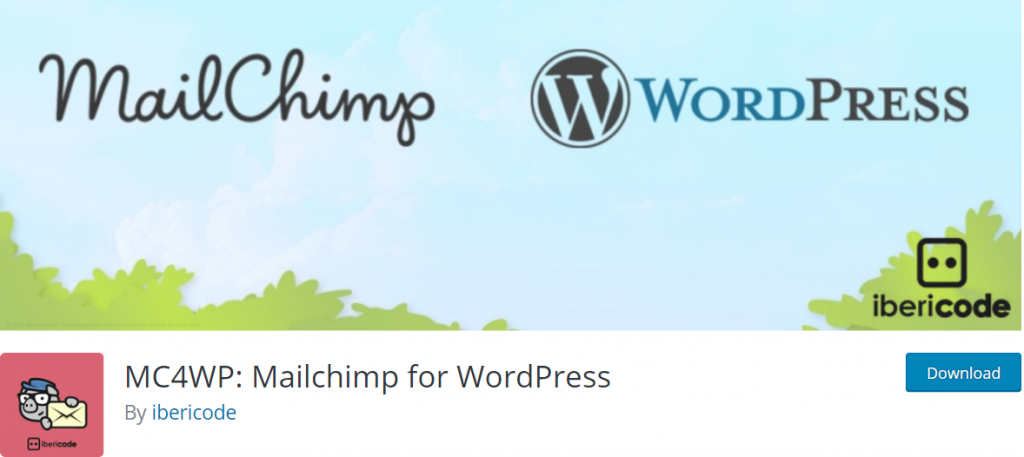 Everyone in the online platform heard about MailChimp as the prominent email marketing tool. You can do amazing stuff like, Create newsletters, use magnificent email templates for your email campaign, manage subscriptions, easy way to send emails, collect valuable data, and more.
Let's know the feature of MailChimp shortly:
Easily to connect with MailChimp account
Fully optimized and user-friendly
Amazingly integrated with essential plugins like, Contact Form 7 WooCommerce, Gravity Forms, Ninja Forms 3, and more
Also, you'll find available addon like Mailchimp Top Bar Mailchimp Activity Boxzilla Pop-ups
And a well-directed Documentation for the proper guideline
MailPoet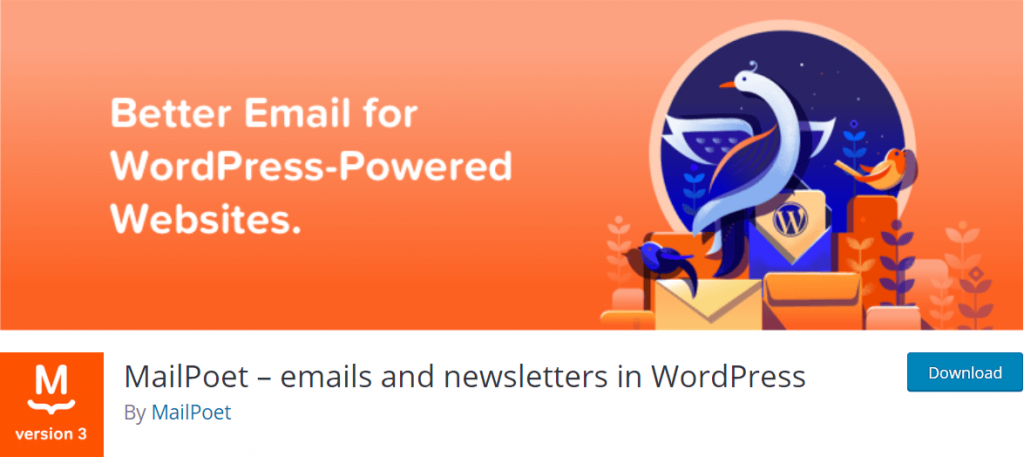 MailPoet is another popular email marketing tool in the market. Using MailPoet you can provide an organized sign up procedure for your subscriber and also build your mailing list.
Let's know the features you'll get in MailPoet:
Easy to add a newsletter subscriptions
Super manageable subscriber list
Superfast to send emails
Integration with WooCommerce
Create automated signup emails, etc
Campaign Monitor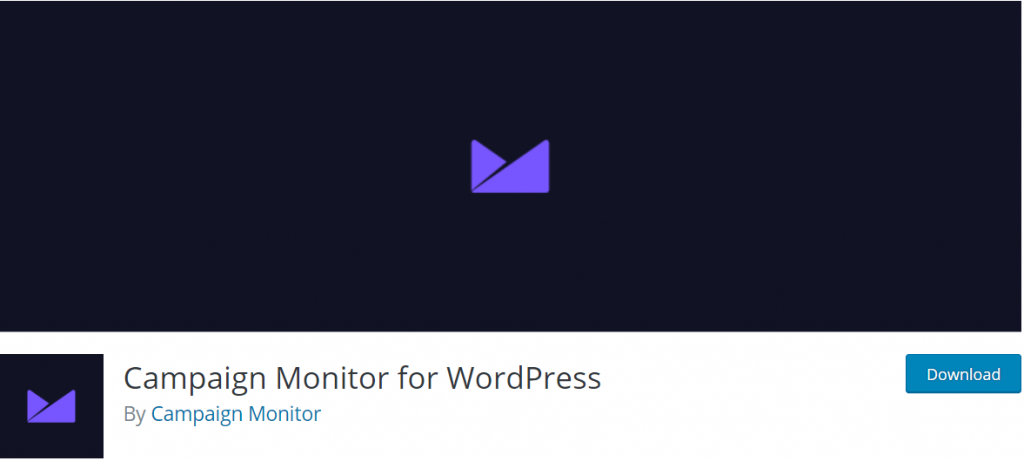 Campaign Monitor is also a prominent email marketing plugin and it has been largely enhancing email marketing tasks much easier. Using this email marketing tool, you can easily allow your visitors lists in your Campaign Monitor account thus it helps to create, send and measure the impact of your email marketing campaigns, etc.
Anyways, let's know the features of Campaign Monitor in short:
'Slide-out' option for the subscription
Lite box feature will help to show up the subscription form in an organized way
'Bar' option having all the important fields
Generates button shortcodes
Creates embed forms
WP Email SMTP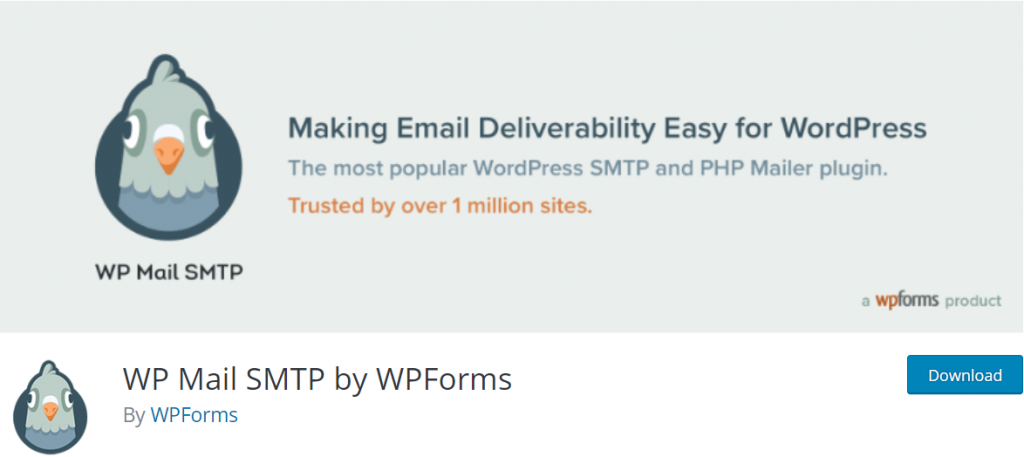 Generally, SMTP stands for 'Simple Mail Transfer Protocol'. It's an enterprise that sends emails. And we all know what WP Mail is. Overall, WP Mail SMTP is an email marketing plugin that fulfills all types of email marketing needs in a quick time.
It offers all the WordPress users enormous facilities with amazing guidelines. Let's take a look it's facilities at a glance:
It helps to send a test email to check if it's working or not
Also connects with various SMTPs like Amazon, Microsoft, and SES
Easily adds essential fields like name, username, and email, etc
Also, you'll have integration with Gmail, Yahoo, Outlook, Microsoft Live, and other email services
Ultimate Member – User Profile & Membership Plugin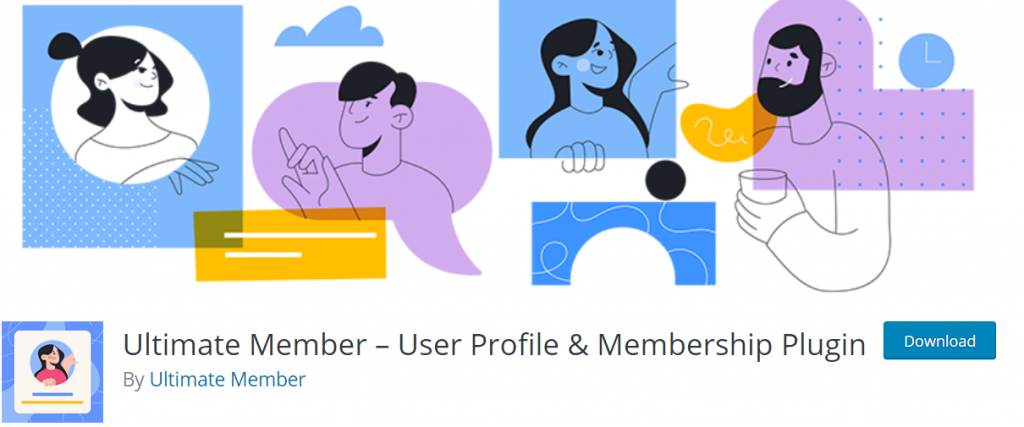 Ultimate Member is one of the best WordPress email marketing plugins in the WordPress ecosystem. It combines all the important features of a regular tool and also offers splendid customizable options.
Okay without further ado let's know the features of this plugin:
Easy to sort elements by age, inclination, hobbies and many more
You can send notices on different activities of your blog
Allows you to add beautiful user profiles to your site
Custom form fields
Conditional logic for form fields
MailMunch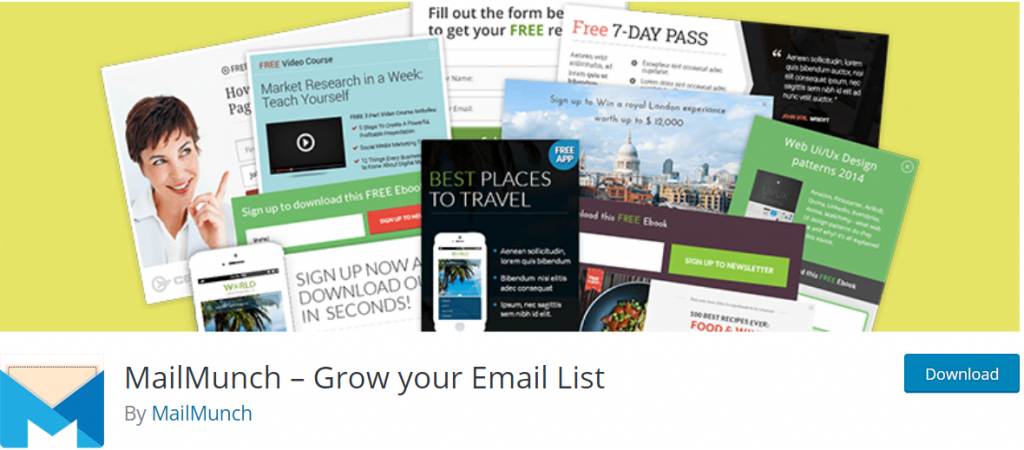 You can collect emails from your website visitors using MailMunch. And you can do it in a very comprehensive way. Again, MailMunch lets you design amazing opt-in forms for your WordPress without applying any codes.
Let's find out how it will facilitate you in terms of email marketing:
Facility to use an opt-in form
Integration with popular email marketing tools like MailChimp, Constant Contact, AWeber, etc
Built-in themes to which are fully customizable
You can run different experiments, for example, A/B testing
You can also analyze your email growth and their statistics
Why Email Marketing & How Email Marketing Plugin Can Benefit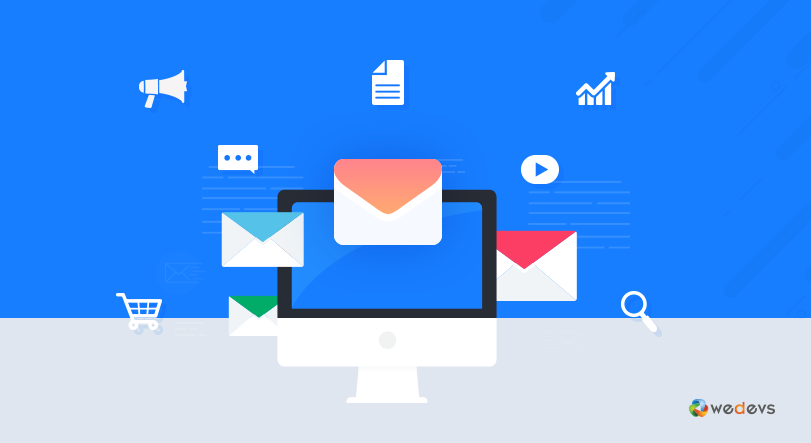 It's predicted that more than 34% of the people use email globally. And the amount is about 2.5million. Furthermore, in the near future, the percentage will increase twice. So you can assume that how important email marketing is. Therefore, in these modern days, email marketing seems to be an essential part of the online marketing sector.
No matter the size of your business, email marketing stiil undoubtedly an effective tools to reach potential customers – Colin Nederkoorn (founder Customer.IO)
We can't emphasize enough on the benefits of email marketing. However, we'll discuss why should do proper email marketing and also how email marketing plugins can accelerate your business.
Easy to interconnect with the potential customers
Builds strong communication than other
Stronger than social media
Very cost-effective and time-consuming
Easy to configure and utilize
Very effective during campaigns
You can use it to drive more traffic directly to your website
It's fully responsive
Easy to measure audience behavior and goals through it
And it has a higher ROI compared to other marketing strategies, etc.
That's it. These are the benefits you'll get after utilizing an affordable email marketing tool.
Time To Take Decisions
We all know, there are hundreds of WordPress email marketing plugins you can get in the market. And its also true that all the plugins may not meet your requirements. In such cases, you can go for a compact plugin. Because a compact plugin will help you to connect directly with potential customers quickly and also you can do a lot of experimental studies on them. Thus, it results in helping to increase engagement.
However, we tried to show the most effective email marketing plugins that you can use in 2021. All of them are amazing and popular. Using any of these WordPress Email Plugins can be a better option if you have a customer base business. Therefore, you should select the right plugin with unique features that can fulfill all of your requirements.