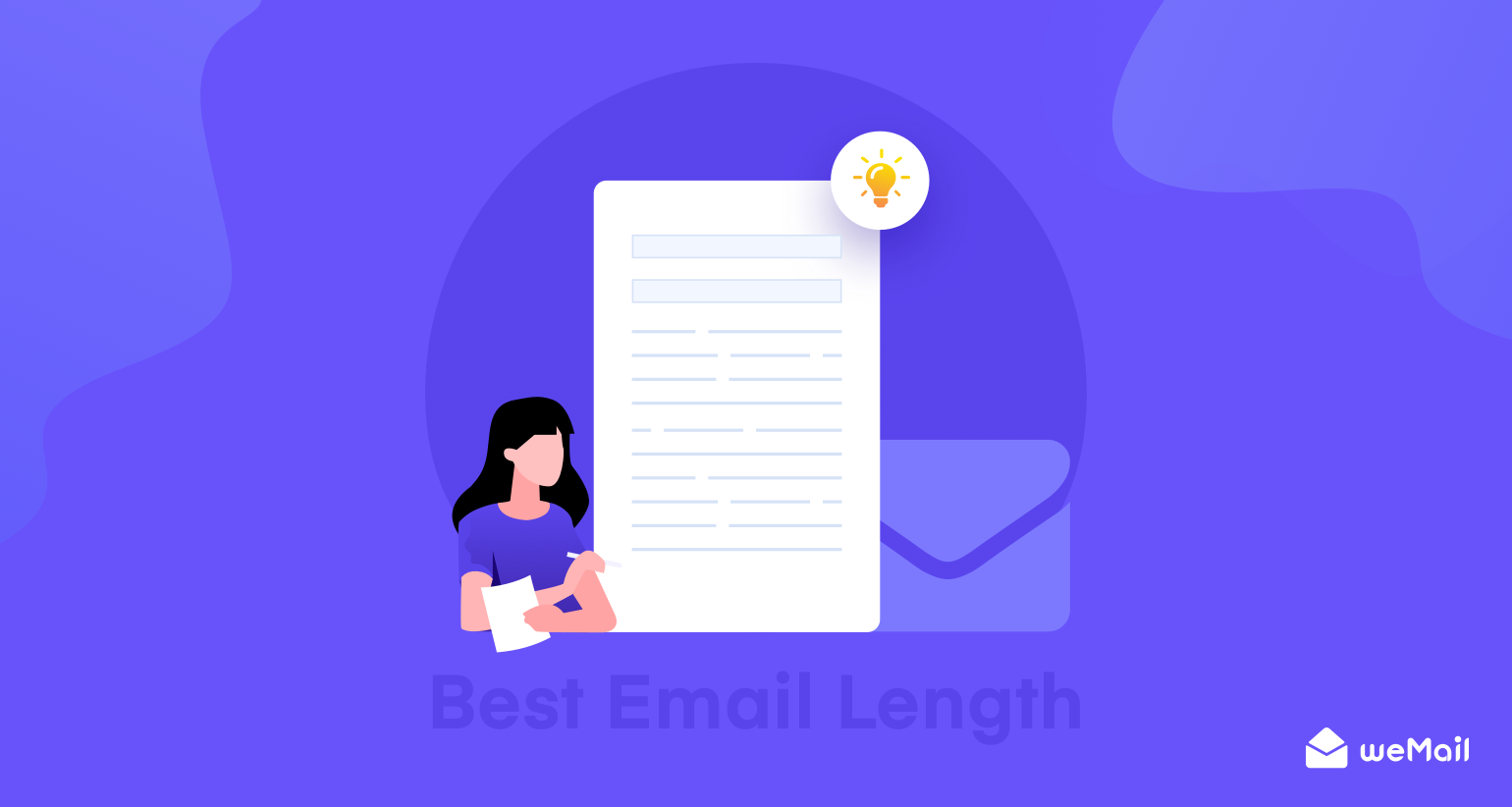 Email Tips: What is the Max Email Length?
Every email has a limitation of its length. You must follow the max email length while composing an email copy.
Email marketing is one of the most effective marketing channels that every marketer has used for their business promotion. Writing a killer email copy always plays an important role when you're running an email campaign.
More than 300 billion emails are sent per day worldwide. But most of them will not be opened or read by target recipients. Sending emails is not a big deal. But sending them by following the smartest way and applying all the essential email techniques is what makes a difference.
Today in this blog, we are going to focus on max email length which is one of the most important tips of sending successful emails.
Things you Should Consider for Max Email Length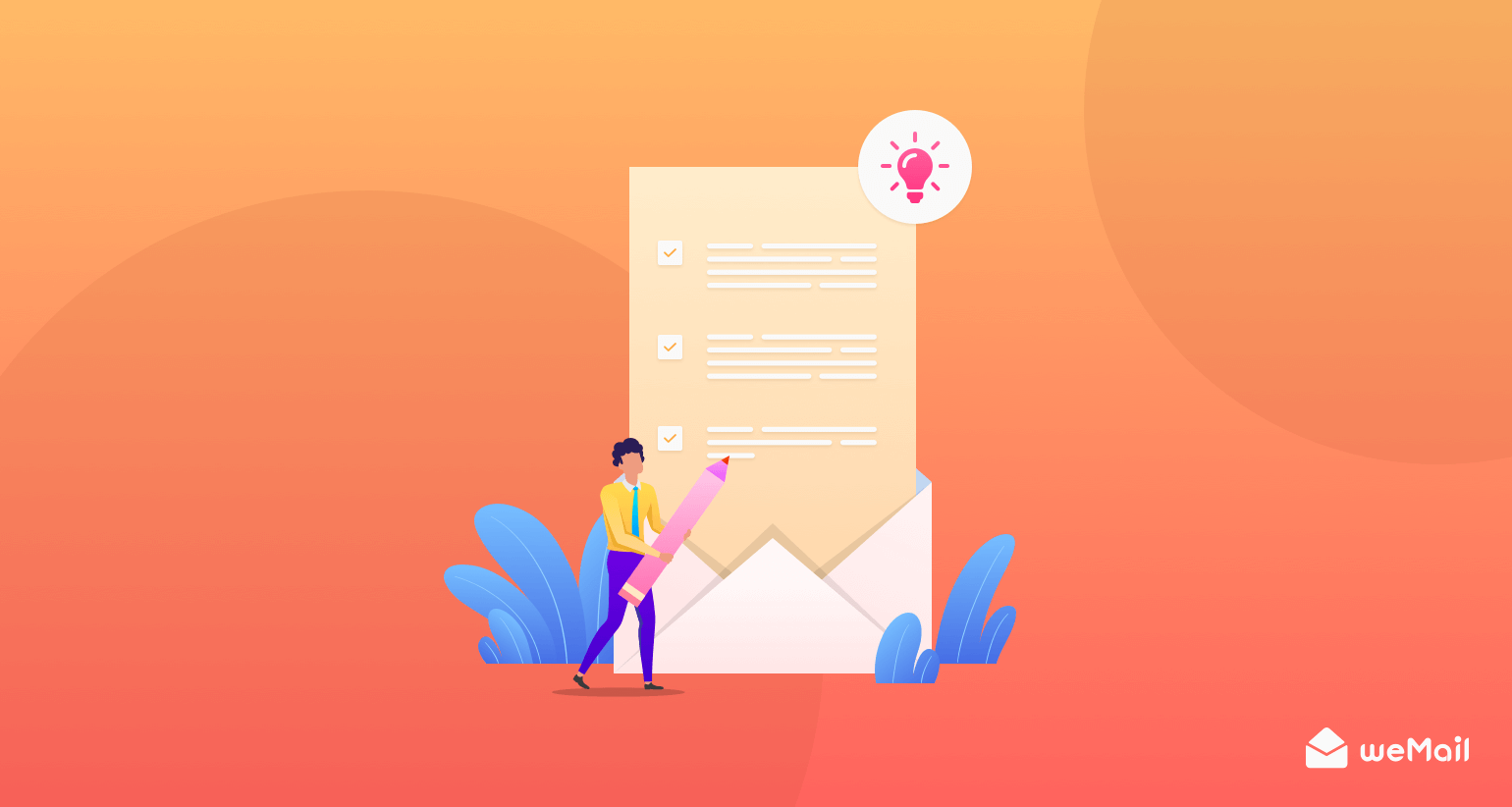 It's very important to create an email copy with the email length limitation. There are several things to consider with the ideal email length when writing an email.
Let's take a look at them.
Email Address length
Email address is the first thing that a user sees when he/she opens their inbox. So it should be specific and represents your brand.
There is a proper limitation of the email address length. In an email address, you can find two parts. One part is for the user, and the other part is for the sending domain.
Most importantly, the maximum limit for the user part (before @) is 64 characters. On the other hand, the max limit for the domain part (after @) is 255 characters.
Now you know the actual email address length. Besides, it's time to focus on the length of an ideal email address.
If you want the 95% visitors able to see your email address, you have to write your email address between 18 to 30 characters.
Subject Line Length
When your user opens the email that you sent to them they see the subject of your email. In addition, it's very important to add a catchy subject line along with the proper length.

Your user can open your email from any device. Therefore, you have to write a responsive subject line for your email. More specifically, you should keep your email subject line between 28 to 50 characters.
Preheader Text Length
The heading of an email is another essential part that you should write to grab your user's attention. You have to write your email body heading between 40 to 100 characters.
With this preheader text length, you can easily highlight your idea that you want to share with your customers.
Email Copy Length
All the tips mentioned above, we believe you've got a clear idea about the length of the email address, subject line, and preheader text length. In this section, you'll learn the proper length of your email copy.
An email body or copy tells all the information that you want to share with your customers. For this reason, you need to know the actual length of an email body so that you can easily put the necessary information.
Moreover, you have to make sure that your copy can be responsive and visible on different devices.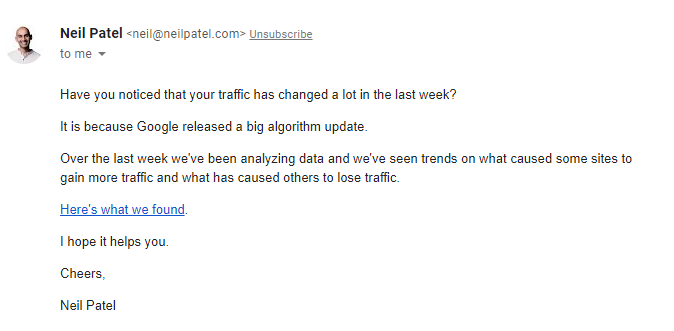 Most importantly, you can write a killer email copy with a length of 50 to 125 words. When you'll send an email to your users make sure that the information is relevant and short.
CTA Copy Length
A CTA (Call to Action) is one of the most vital elements of an email copy. Because your target audience can make an action with this CTA button. What's the length of this CTA?
Your CTA should be transparent, simple, and short. The perfect CTA length for an email is 2 to 5 words.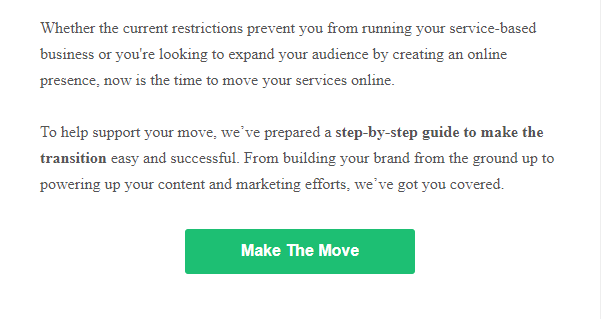 For getting a better email conversion or success rate you should follow those above steps. Besides, you may take a look over this amazing article where you know the proper use of color in an email.
Smart Email Length Best Practices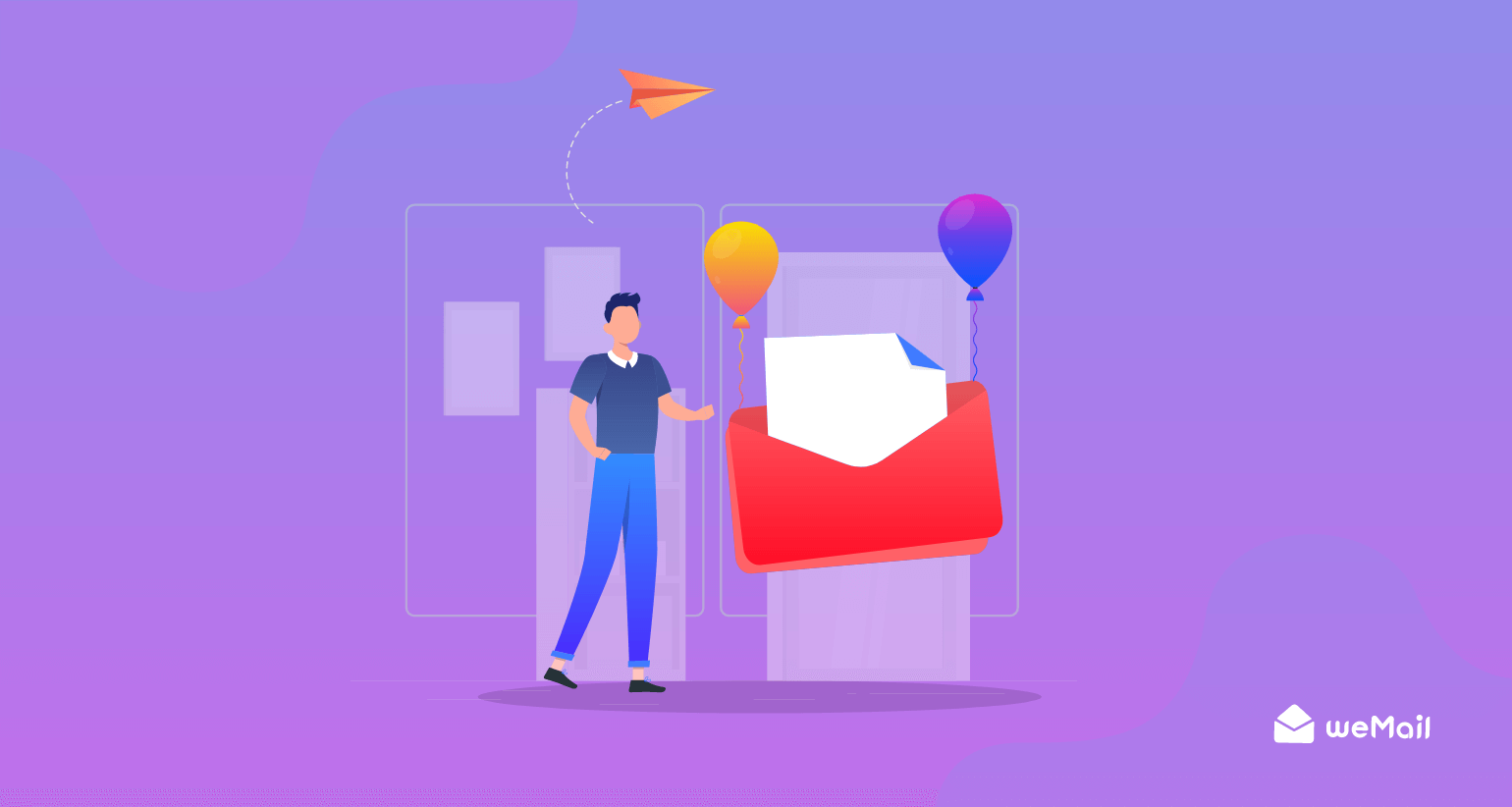 Here you see some email examples from top companies that they always apply to grab their target audience.
Fiverr
Look at this amazing email that Fiverr sent to promote their online service business. You see a stunning image with a simple comes with an effective heading.
Besides, it has an email copy with paragraphs and also has a CTA button. Overall it's a great email for marketing promotion.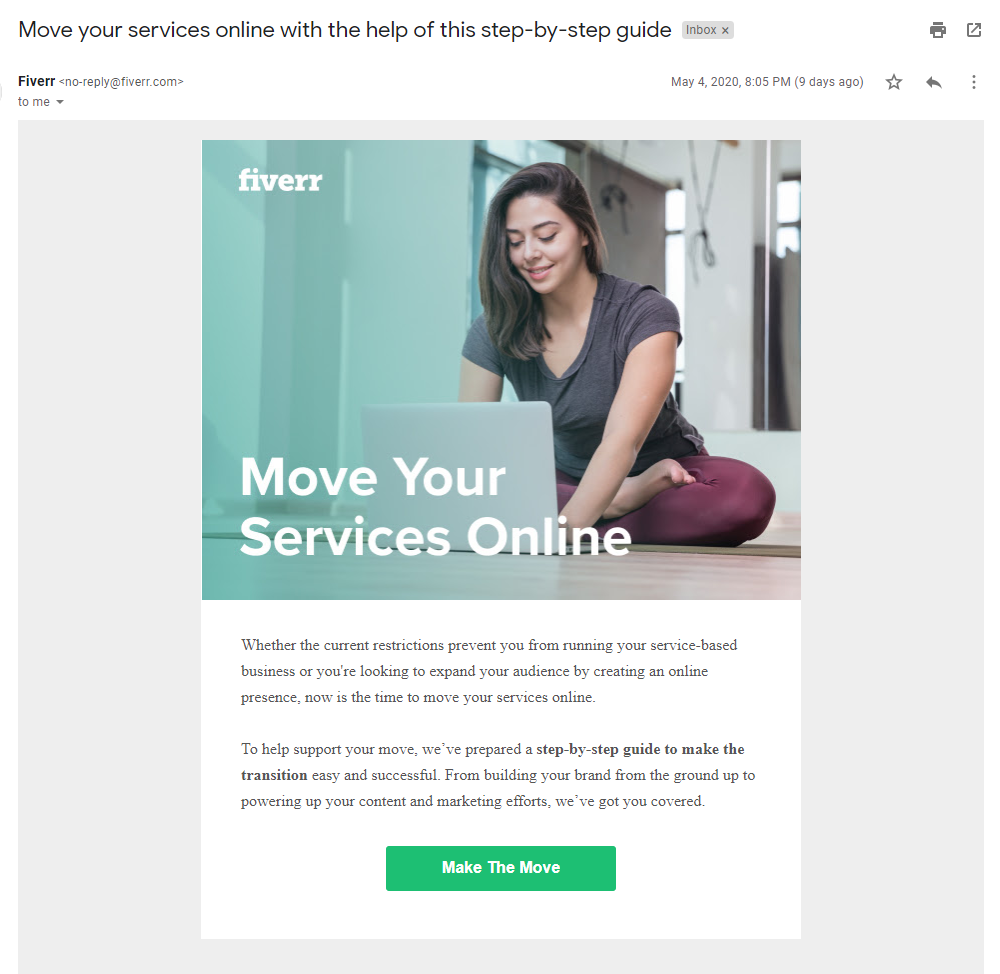 Payoneer
Here, we see another beautiful email example of Payoneer. It has a logo with a clear subject line. And also its body comes with an awesome post grid to display their valuable posts.
You can find a sign in CTA button for action. Besies, it is fully optimized with any devices.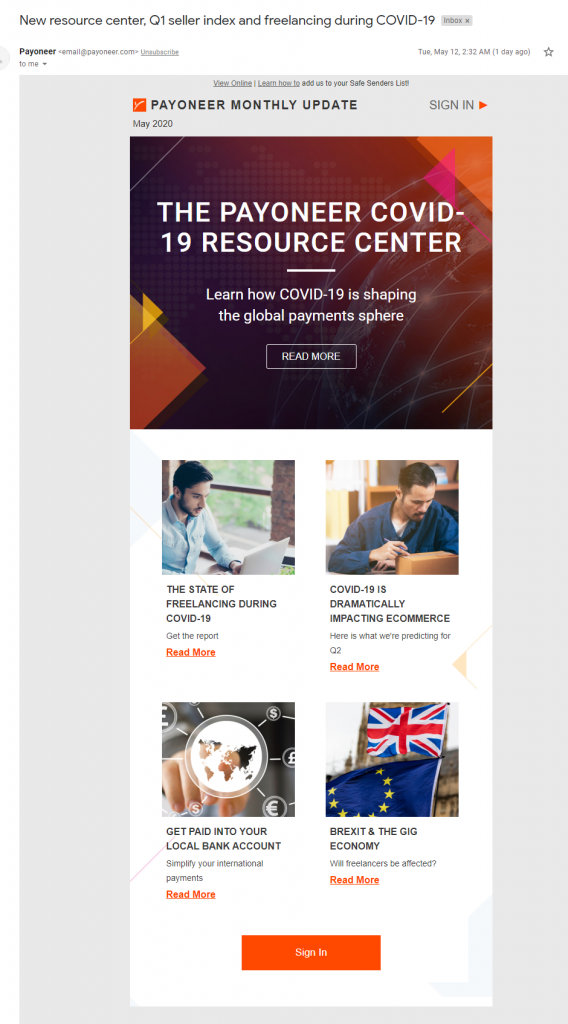 Zoom
Take a look at this email. Here you see the email copy comes with a list. In addition, you can see the stunning design of the template how it focuses on their promotion.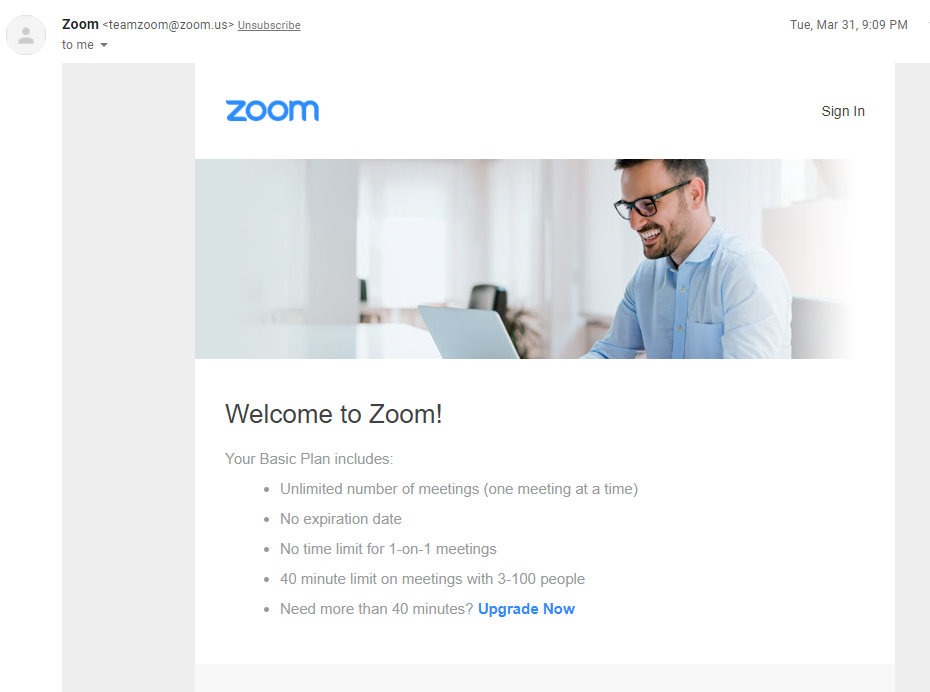 Let's apply any of those smart email copywriting techniques along with max email length.
Bonus: Top 10 Proven Ways To Revive Outdated Email Marketing Campaigns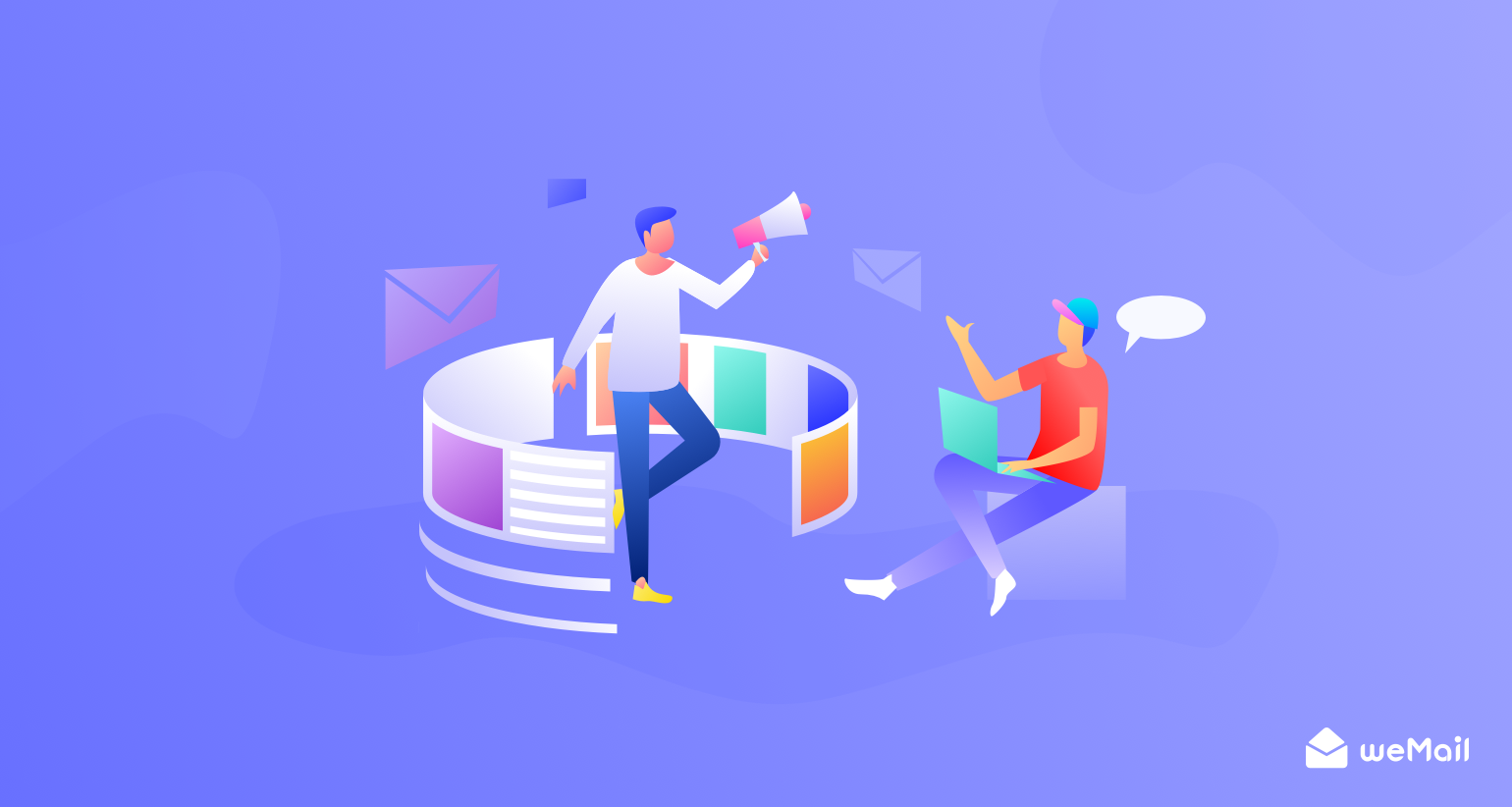 Great, now you can write a professional and killer email copy for your email marketing campaign.
Remember every email campaign is always not successful. You can easily follow the guide below where you find the way on how to revive your outdated email campaigns.
Know your Audience
You only run an email campaign to grab the attention of the audience with your business. To do this properly you have to know your target audience. Without knowing them, you can not promote your business or service through email marketing.
Focus on Target Email Lists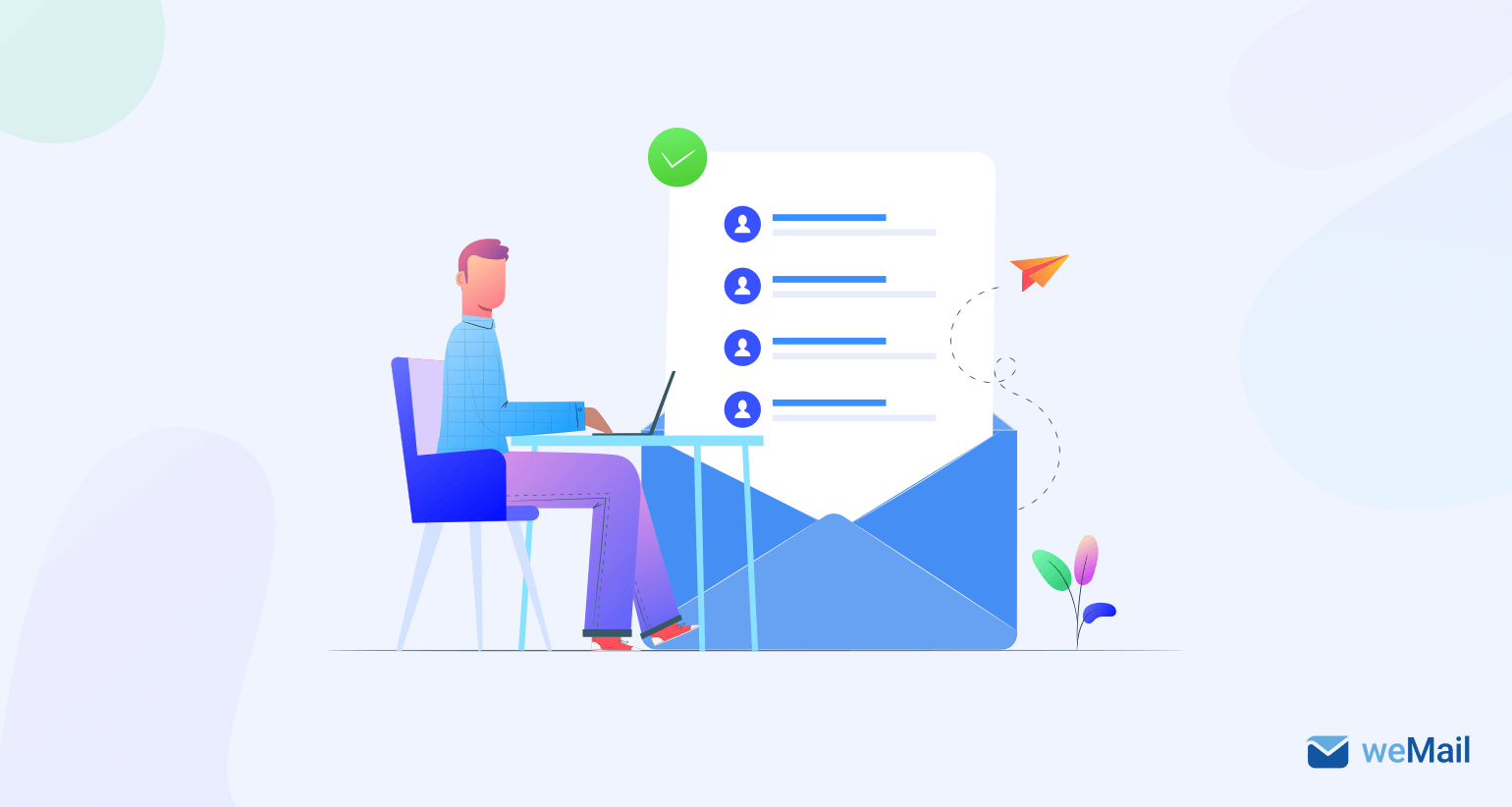 Creating a target email list is another important thing that you should focus on to revive your outdated email campaigns. You can create your campaign email list along focusing on your target audience.
Focus on Email Template Design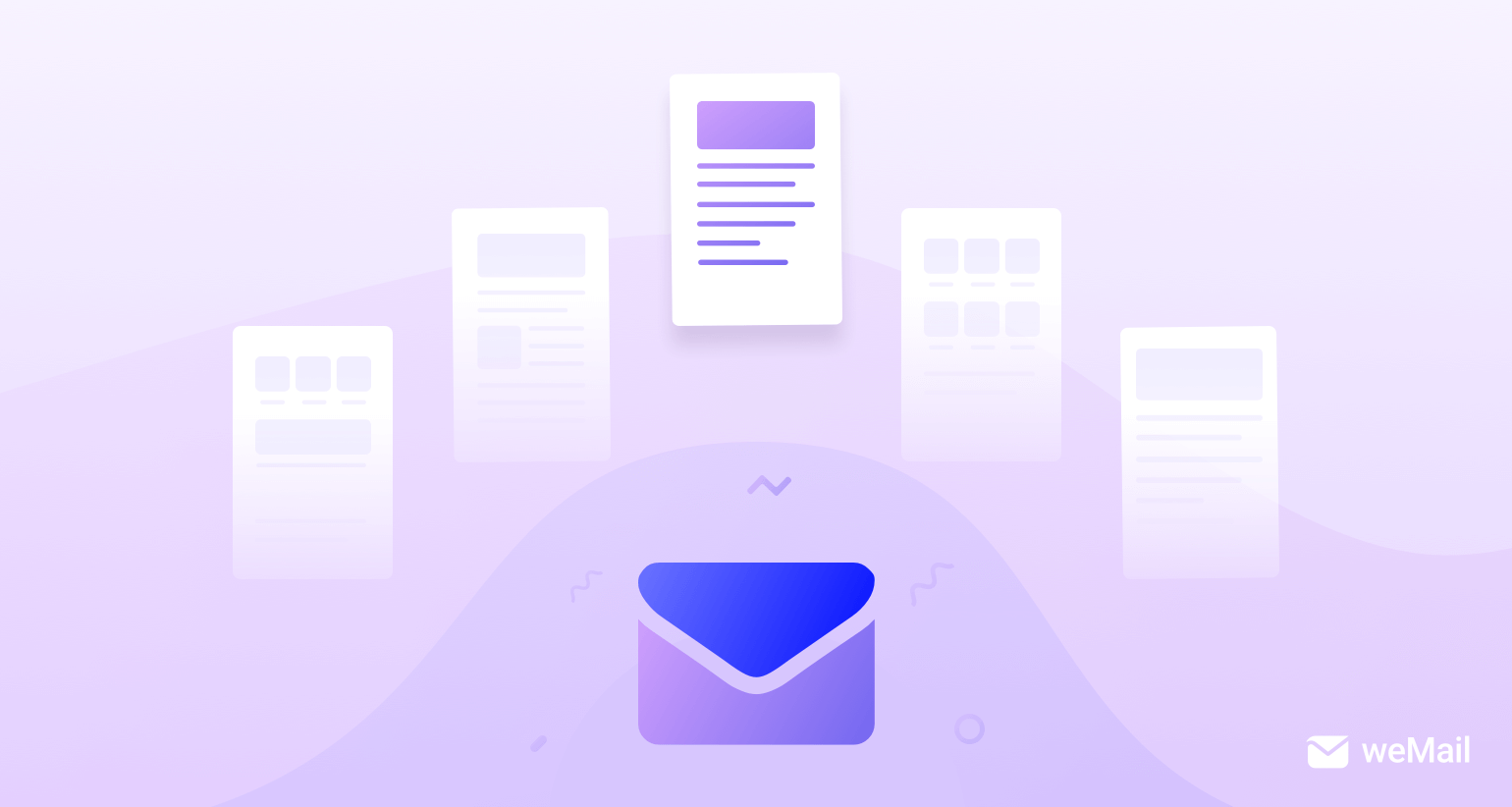 A perfect template for your email campaign can make a big impact on your email marketing campaign. Your email template should be responsive to all devices. Besides, you can also use video or infographics in your email campaigns.
Use Eye-catchy Subject Line
We already mentioned how the subject can impact your campaign. So always try to use an eye-catchy subject line in your email to attract more attention to your customers.
Go for Email Marketing Automation
Last but not least to apply modern marketing techniques and use marketing automation tools and software for running a successful email marketing campaign.
Final Thoughts on Max Email Length
Email marketing is the most dynamic weapon to convert people for your service. So to stay atop amongst your competitors, you need to keep updated your plan all the time. Hence, by following the max email length tips, you can ensure their effectiveness in the first place.
We hope this ultimate guide will help to understand the best practices of email length. Moreover, you may able to revive your outdated email campaign too.
So, what do you think? Do you have any unique email tips that change your game into success? Let us know in the comments section.
Subscribe To Our Newsletter
Don't miss any updates of our new templates and extensions
and all the astonishing offers we bring for you.