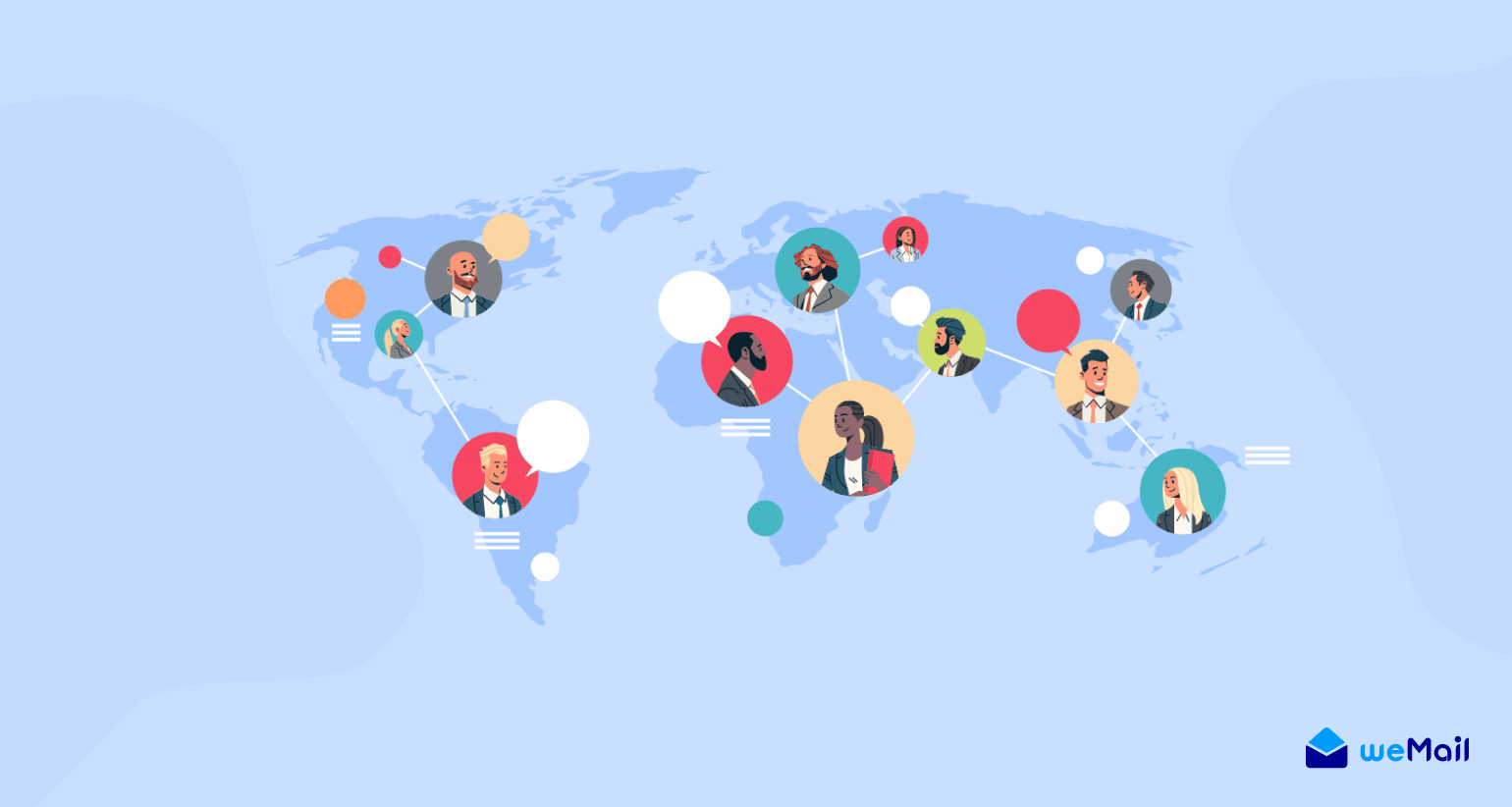 14 Digital Customer Experience Trends You Need To Know for 2023
You don't need to exaggerate anything about the post-pandemic world. The global economy took a great hit and saw many faces of declines and falls. So, the situation demands all businesses come out of traditional marketing approaches. As a result, marketers are adapting new things and techniques. However, at one point, everyone is solely centered right now. It's the digital customer experience.
In the midst of all the financial crises, a focused customer-centric marketing approach can save your day. The more you provide a personal customer journey, the more you grow.
Hence, you must be well aware of the things that are going to impact digital marketing strategies throughout the year. So keep reading this blog to learn the most sought-after digital customer experience trends you need to follow from now on.
Digital Customer Experience Trends to Follow Now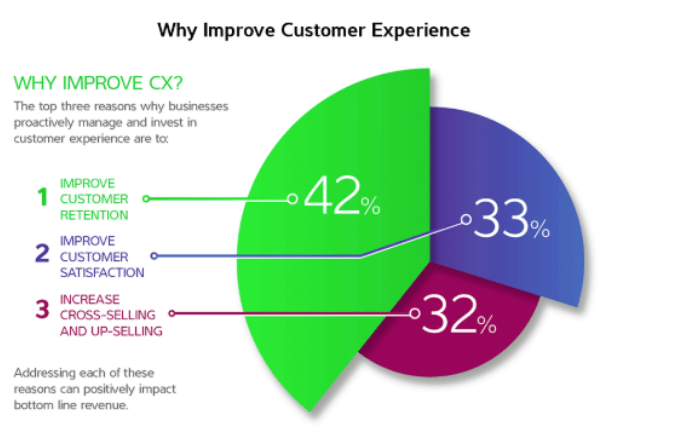 Reve Chat
Well, let's have a quick look at the most trending digital customer experience you must think of and blend them with your marketing process. We have sorted them following thorough research, and our own experience that comes from weMail and customers who use other weDevs products.
Use of Chatbots Gonna Rise
1. Customers Are More Concerned About CX
Without any doubt, CX (Customer Experience) is the number one priority for all businesses this year. Customers nowadays are more interested in getting a better conversion ecosystem. Recently, Super Office conducted a survey. They asked more than 1900 business professionals to share their main concerns for the next 5 years. Well, 45.9% of them said CX is their top priority nonetheless.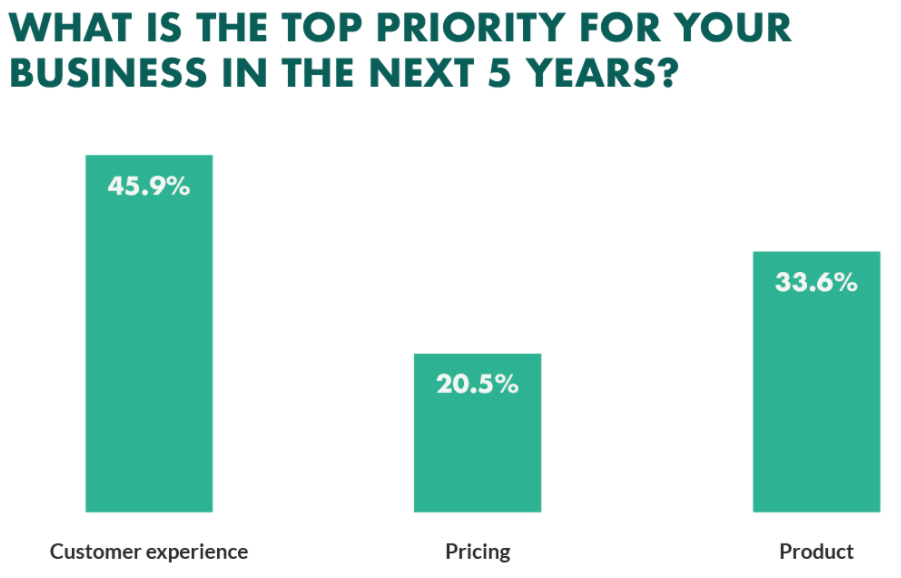 SuperOffice
Hence, it is evident. The new-age marketplace will follow this digital customer experience trend to the highest extent. People who want to buy something, want to become a part of your company. Once they purchase something from you, you must make them purchase it again. And if you are able to keep the circle running, you won't see any considerable churn rate, rather your retention will stand up gradually.
Therefore, the whole circle depends mainly on customer experience. The better care you take for them, the more they come to you which usually builds trust. According to research by Temkin Group, companies that earn a yearly $1 billion, can expect to earn an average of 700 million within 3 years of investing in CX. This is insane, right?
2. Cross-Functional Team Collaboration and Remote Work
Big names like Facebook, Google, Dropbox, and American Express started it almost as an immediate effect of the pandemic. Then the transformation spread, and most of the businesses around the world went remote and this becomes the new reality. According to Gartner, 88% of global organizations made it mandatory or encouraged their employees to work from home since the breakout.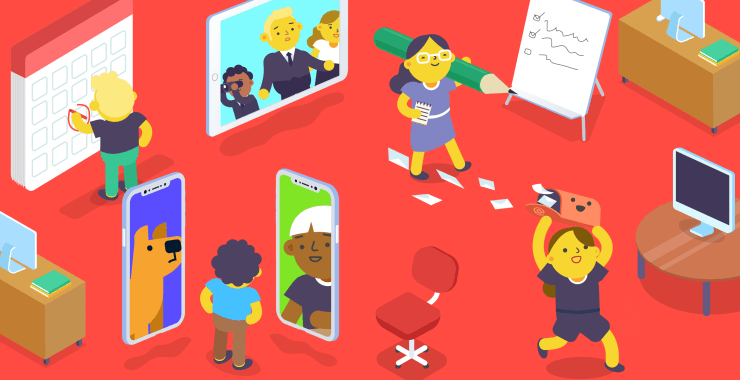 Chanty
So, when the different teams started working from home, it was the collab that turns out to be a vital thing for better customer nurturing. For example, think of a software company. If you are a sales manager, you need the help of your support team to manage customers.
Then, when you are a support executive, you must take help from the engineering team to solve issues. And all things must revolve around the marketing team because they bring people back to the business and ought to know what happens after they purchase something.
Hence, cross-functional team collaboration becomes one of the most crucial digital customer experience trends.
3. Implementing Habit Loop is Crucial
It's always hard to retain a customer if compared to acquiring a new one. To this extent, modern marketers want to make customers habituated to their products or brand. The competition in the market is always high.
So, once a customer comes to you, you should inspire or influence him/her to get attached to your service. It's like you put them in a loop of come again & again. Hence, this needs quality products, real-time customer service, and a proper business environment that lets the customer feel great.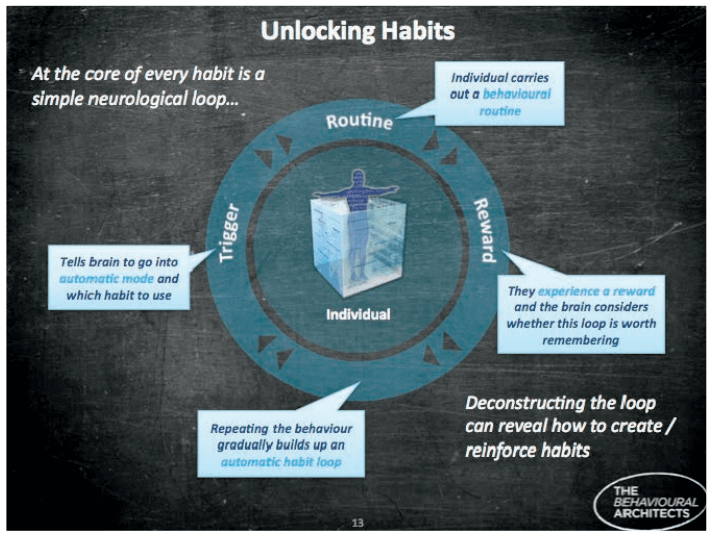 In his bestselling book, Charles Duhigg explains how habit loops work in three consecutive steps – Cue, Reward, and Craving. At first, you take your customer to the cue, then give them your service with unique benefits, then you inspire a craving for this service.
In 2023, implementing a habit loop should be one of your crucial steps regarding digital customer experience trends. For example, if you take the example of Facebook or Google, you can understand how powerful this technique could be. Their service does not remain the only service, they become a part of your daily little by little.
4. You Need Omnichannel Digital Customer Experience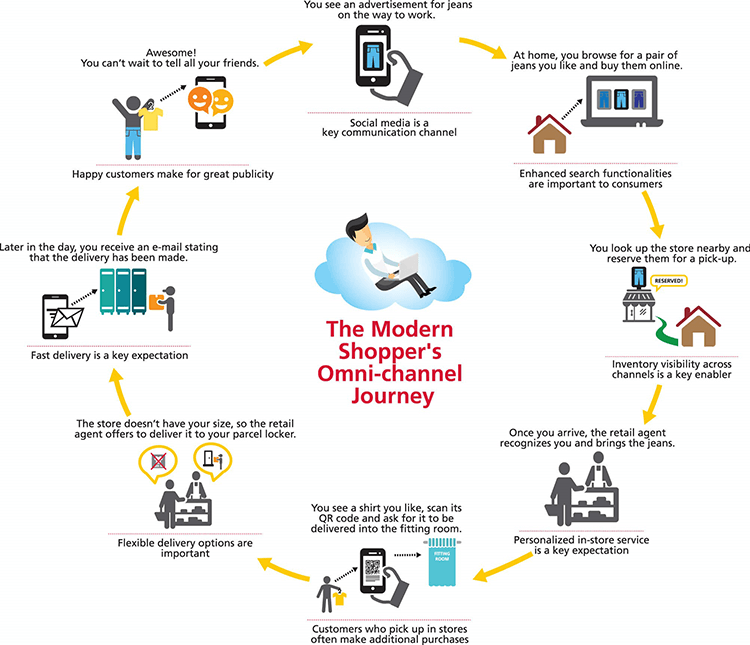 Omnichannel customer experience consists of individual customer touchpoints. It depends on a variety of channels that seamlessly connect, allowing customers to pick up where they left off on one channel and continue the experience on another.

Genesys
We believe you are seeing the pattern now. You need to be more careful about CX, and cross-functional collab and develop a habit loop. Now, to create a habit loop, you must initiate and establish omnichannel connectivity with your consumers. It's like you must hook up with your customer all the way around. There are a lot of ways to do that.
One, you must utilize the never-ending possibilities of email marketing. With helpful newsletters and promotional and incentive emails, you can keep a strong B2C relationship, nurture it, and build trust. Hence, you must have a faster delivery system, live chats, 24/7 call services, and support tickets. Now is the best time to tie these all channels and merge them with one single goal – help customers, solve their problems, and keep them interactive.
5. Data-Driven Marketing – a Non-negotiable Necessity
Leading marketers are 72% more likely than the mainstream to invest in quality and/or volume improvements of the first-party data they capture.

Think with Google
From this year, your marketing strategies should be more data-driven. One of the main reasons behind it is that data and information leading the world, and they will continue to do so. To develop any successful marketing plan, you should analyze customer and competitors' data thoroughly.
This will allow you to understand your potential buyer and consumers' choices, reasons to invest, and many more things. Therefore, you can design a robust digital customer experience framework for your company.

6. Digital Transformation Controls Everything
All you need is to transform your business into a digital one. From managing the remote office to controlling the supply chain, or talent management from home, it's the most demanding thing now. Besides that, online shopping tendency is ever rising.
For the last 10 years, the number goes only higher by maintaining solid growth. As people develop a tendency to buy from you online, you should habituate all the stuff with digital transformation. That means you should arrange and apply the necessary tools that let you do your job online.
At weMail, we also went through a complete change since the pandemic began. We have joined our meetings via Zoom or Google Meet across the globe, keep talking by using slack, we even develop social interaction in Facebook Workplace while it was still available. It took time, but eventually, we are still enjoying the creative remote office framework we've developed over the year.
However, it is not necessary that you must run your business remotely. But you must have a system that allows you to go remote if there occurs any emergency. A solid digital transformation makes your business agile. Hence it will help you bridge the gap with the real world too.
7. Chatbots Will Play a More Useful Role
Artificial Intelligence is not dominating the world. So you don't need to worry about using it. Jokes apart, AI is taking a well-defined shape day by day. It is convenient, saves time and effort, and doesn't override the command you put into its memory. Therefore, automation is the present and future of marketing anyway.
And the types of automation tools are also increasing. And, here we are talking about ChatBots. If you have one, it can help your customer with an instant response that eventually improves your bounce rate and reputation.
61% of consumers think chatbots in customer service is the way of the future. 70% of millennials report having a positive experience with chatbots.

Aspect Consumer Experience Index
Reve Chat emphasizes the four biggest assistance a chatbot can get you –
Provide 24/7 support
Give Instant Answers to any common product-related answers
Ensure Better Customer Service
People can order without any human help
All of these benefits make chatbots a popular digital customer experience trend. In fact, when your chatbots can manage all the primary communication with landing page visitors, you will have more focus on other crucial things.
8. Video Marketing is At Large a Winner
Right now, Digital video marketing is a $135 billion industry. People were watching and addicted to watching videos even before Covid-19. And, brands never failed to understand the sheer importance of this marketing channel.
There are many ways you can implement video marketing in your business. Lemon Light suggested a funnel that can make you understand how a video impact digital customer experience. Take a look below –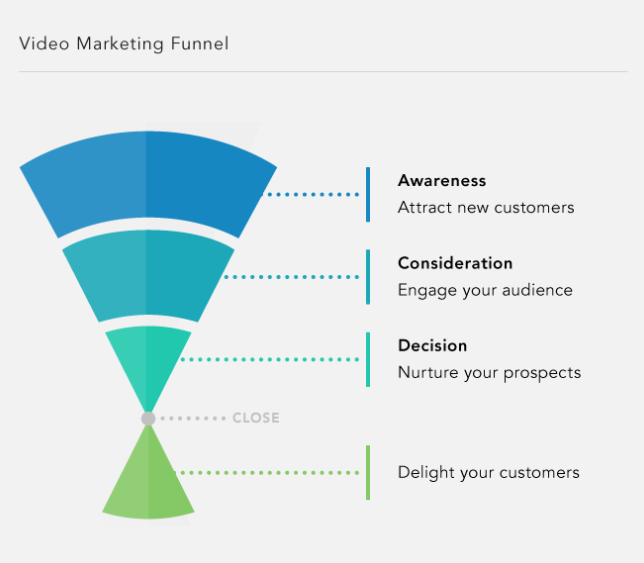 However, you are surrounded by videos. Everyone is watching it or creating one for others. After YouTube and Facebook revolutionized the video-watching experience, it is expanding ever since. Even it propels the OTP services like Netflix or HBO max to bring a unique cinematic experience right down to your home screen and smartphone.
As a brand, you must create videos to grab the huge potential of this robust marketing channel. Producing interactive brand videos, and promoting them via different mediums (social media, paid promotion, emails) become quintessential.
7+ Superb Ways to Make Your Video Email Marketing Game-Winning
9. Voice Search Leads to Voice Commerce
Voice search is transforming eCommerce marketing. People started loving this search medium more often nowadays. It is easy and takes lesser effort. Moreover, voice search generated less saturated SEG (Search Engine Results). Companies are still adapting to make their web content friendly to voice search, and a lot of them are a step behind to understand its importance. So, if you want to do it, now is the best time.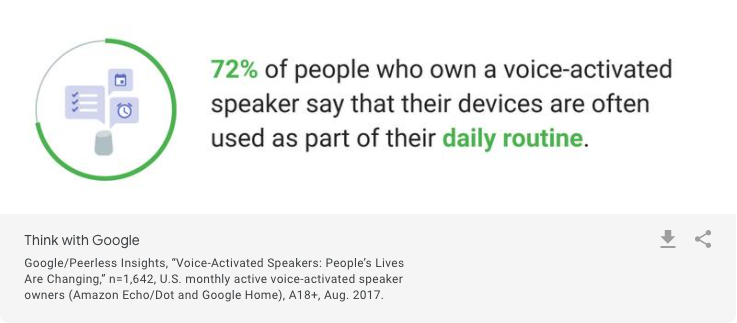 Voice search tools like Siri or Alexa become so popular in the US. Moreover, most of the top search engines like Google or Bing allow voice search. All of these lead to a boom in voice commerce. It means customers can come to an online store, make a purchase, and complete transactions with only their voice commands.
Therefore, initiating voice commerce in your eCommerce system is a major digital customer trend this year. According to Google, almost 20% of all searches are already made via voice command. Besides that, eConsultancy predicted that voice commerce would cover half of all online searches eventually.
10. Improving the Self-Service Framework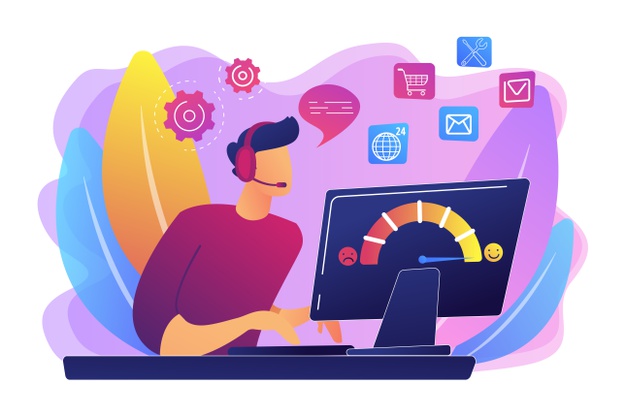 Online customers becoming more self-aware day by day. They read reviews before making any purchase. Cross-check similar products via different companies and online stores. Hence, they also want to involve close in their buying process. Top eCommerce sites like Amazon or eBay inspire people to shop themselves with more simplicity, and they make sure you don't need the assistance of any salesperson anymore.
To improve your customer onboarding framework, you can do these things –
Provide enough product information in product details (even the dimension, weight, etc.)
Include necessary and clear product images
Easy check-out process
Provide the easiest payment gateways
Guide customers to fill up all the important data to make a safe delivery, etc
The whole process will only make a customer's journey easy. And, you can get a clear track of them to retarget. It will boost your sales, and build trust and a sense of responsibility from both parties.
11. Data Transparency Becomes a Customer Demand
73% of U.S consumers are more concerned about online privacy than they were a few years ago. In the EU, one out of five customers believes that businesses do not care about their privacy.

Ben Jackson, Future of eCommerce
Nonetheless, better data transparency improves the digital customer experience. As time is grave, trust becomes a more vital issue. However, people don't want to be toying around by any business ever, this time the situation is intense because of the financial crisis. Also, people get lesser chances to get along with brick-and-mortar shopping. Staying at home makes them more conscious about the information of business they are dealing with.
So, the more you earn trust and provide data transparency, you will have a better chance to stand on top among your competitors. Forbes Councils Member Steve Sirich suggested some of the best practices that may help you to maintain proper data transparency in 2023. Take a look –
Make it clear how you collect data
Collect only the data you need
Develop internal data usage policies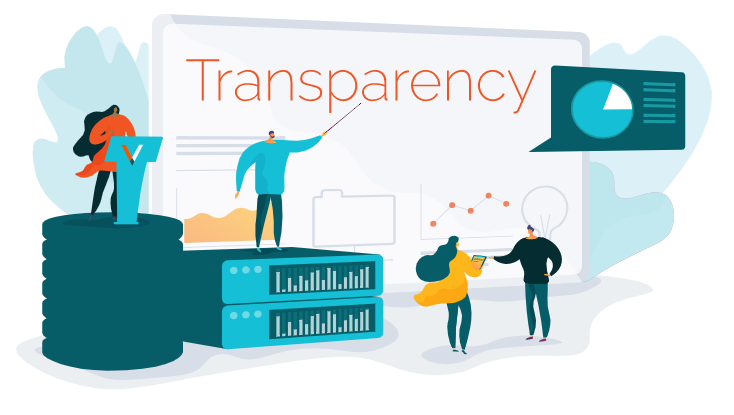 Customer Think
12. Brands Showing Social Concern will have a Better Brand Value
There are different types of customers. Some are only looking for comparative benefits, and some are value-driven or influenced by the pricing strategy. But above all, today's digital customer experience is mostly driven by beliefs.
This is a major discovery that comes to light by Edelman Earned Brand Report 2018. It found that people want values, but also they want brands to make a better world. If you establish a belief amongst the people that you do care for social responsibilities, this elevates the trust levels between you and your potential consumers.
Whether the racial issues, promoting gender equality or ethnic diversities – brands that took a stand become more influential. Leading brands like Nike, Bodyform, Tommy Hilfiger, etc often take part in these types of social concerns, promoting education, igniting awareness of historical events, betterment for nature, and global warming.
You can also follow our approach in the wake of the pandemic last year. At weDevs, we have taken several social welfare programs, and also inspire our customers to help each other. We did even lower our product prices, to help small businesses to make their WooCommerce stores accessible globally.
Best Ways to Reach Your Audience During COVID-19
13. Hyper-personalization Getting Bigger
Hyper-personalization leverages artificial intelligence (AI) and real-time data to deliver more relevant content, product, and service information to each user.

Todd Lebo, Convince and Convert
This type of personalization takes the matter a bit closer to your audience, and in a more possessive way. Everything you do for marketing should be data-driven. Hyper personalization propels the activities to the next level. It emphasizes using real-time data and AI to analyze them, and create a to-the-point digital customer experience at best.
But, why has this personalization technique become one of the trending digital marketing strategies to follow?
Firstly, Ascend2 found that only 9% of marketing professionals are deeply concerned about hyper-personalization. So, there is a big chance to beat your competitors.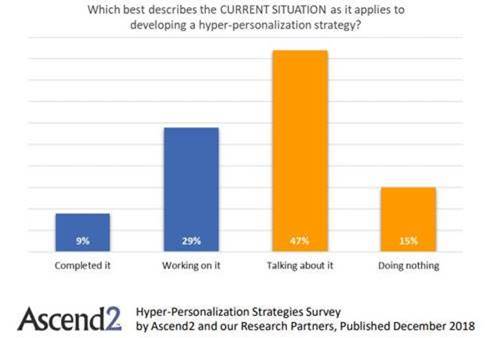 Secondly, this technique provides your consumers and potential customers with highly relevant content, thus the conversion rate will increase. It will help you to develop more fruitful B2B and B2C relationships. Therefore, sets of real-time data make your decision-making process simple and close to accurate most of the time.
14. Use of Chatbots Gonna Rise
Chatbots are of great help to improve customer experience. It saves time and keeps customers in the loop while your support executives are away. In recent times, the use of chatbots become so relevant and popular like other AI tools in 2023.
According to a ZenDesk trend report, "26% of companies surveyed across 21 countries currently offer AI and chatbot-guided self-service, and 25% plan to add this capability."
As a business owner or entrepreneur, you should keep an open eye for Chatbots and other rising tools.
Final Thoughts on Digital Customer Experience Trends
The "close to the truth" about trends is this – they change. There were once a lot of marketing trends that are irrelevant today. New things always take place.
Though, there are some crucial strategies, techniques, and theories that are open to customization for any time and age. So, if you are fully prepared for the current digital customer experience trends, you can make a better assumption for the next level and the years to come.
These are hard times. And, it's only your customers who can keep your business surviving and thriving. Hence, developing a better customer experience framework should be your core priority. We believe our discussion is helpful enough for your to accomplish this goal. Do you think you are ready?
Subscribe To Our Newsletter
Don't miss any updates of our new templates and extensions
and all the astonishing offers we bring for you.