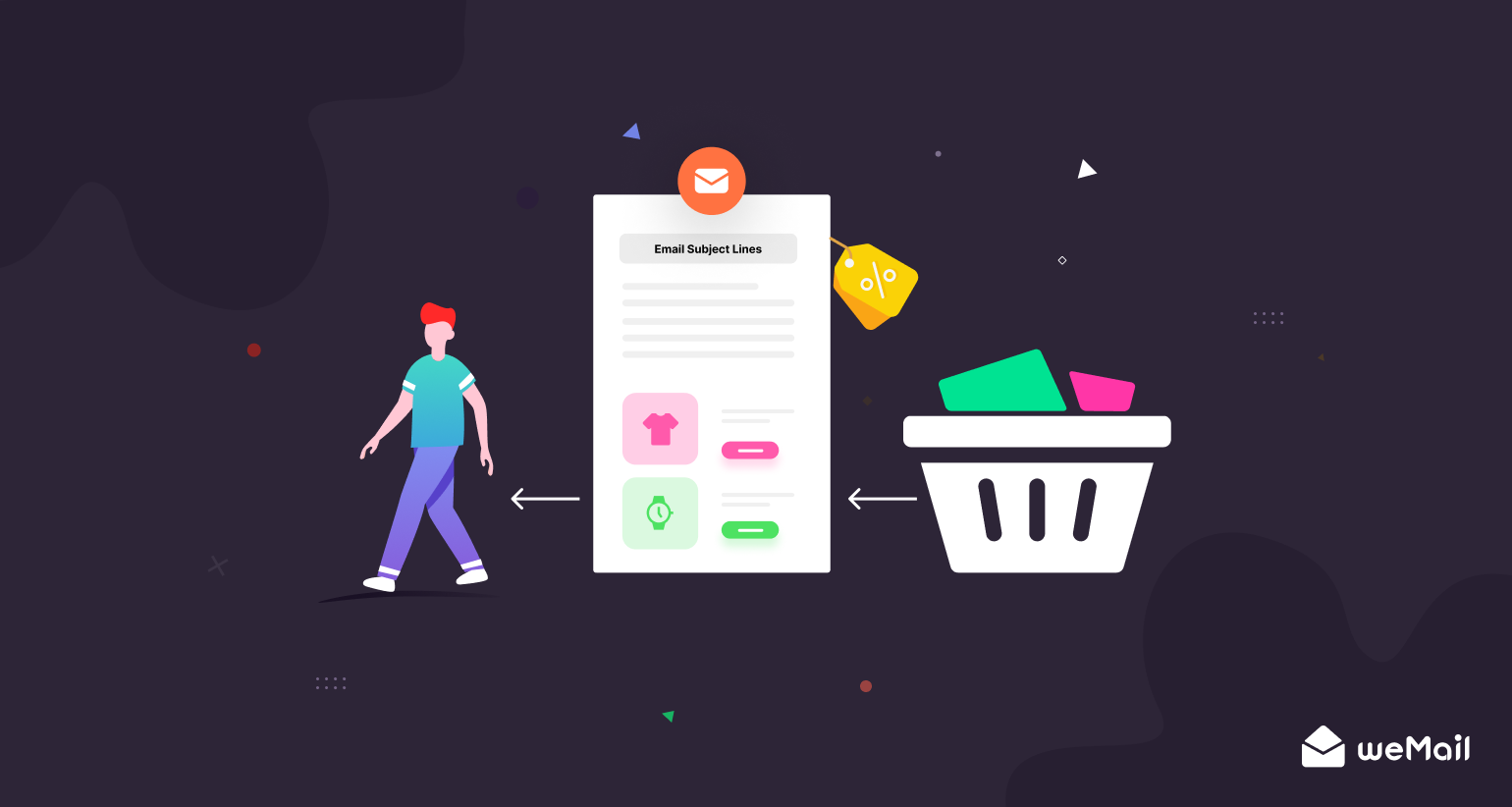 7 Types of Abandoned Cart Email Subject Lines to Increase Your Sales [Plus Examples and Tips]
People often left their carts without thinking twice. So, the abandoned cart issue always remains a big concern for shop owners. To bring back those shoppers to complete actions, email marketing plays a vital role, well, maybe the most effective role.
And, unless your subject lines aren't attractive or converting enough, you won't be getting any considerable open rate. Subject lines are one of the doorways to email conversions. Have you thought much about them yet?
In this article, we will show you how to write the perfect abandoned cart email subject lines to get the best out of this email marketing strategy. Also, we will be showing you some best examples, and tips as well. Let's start reading.
What are Abandoned Cart Emails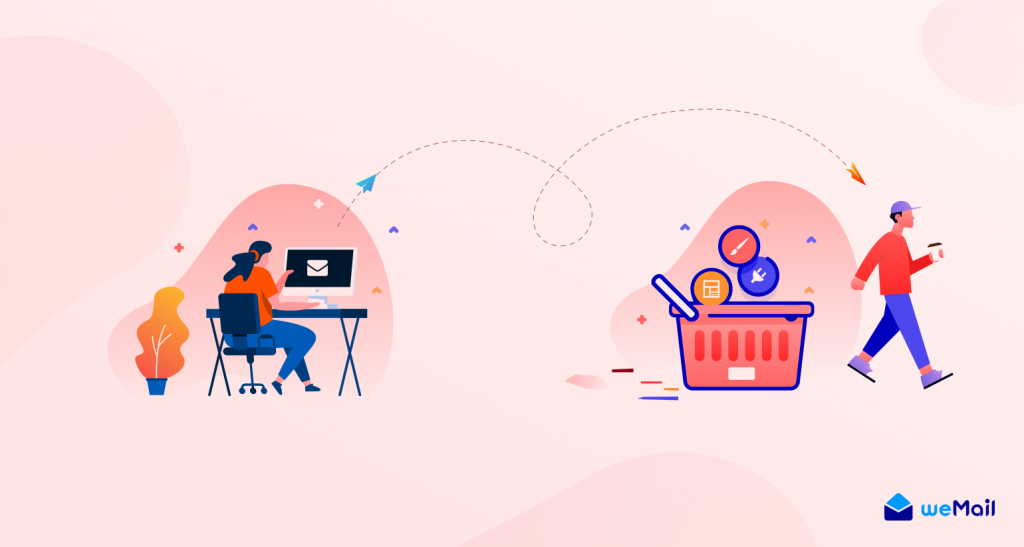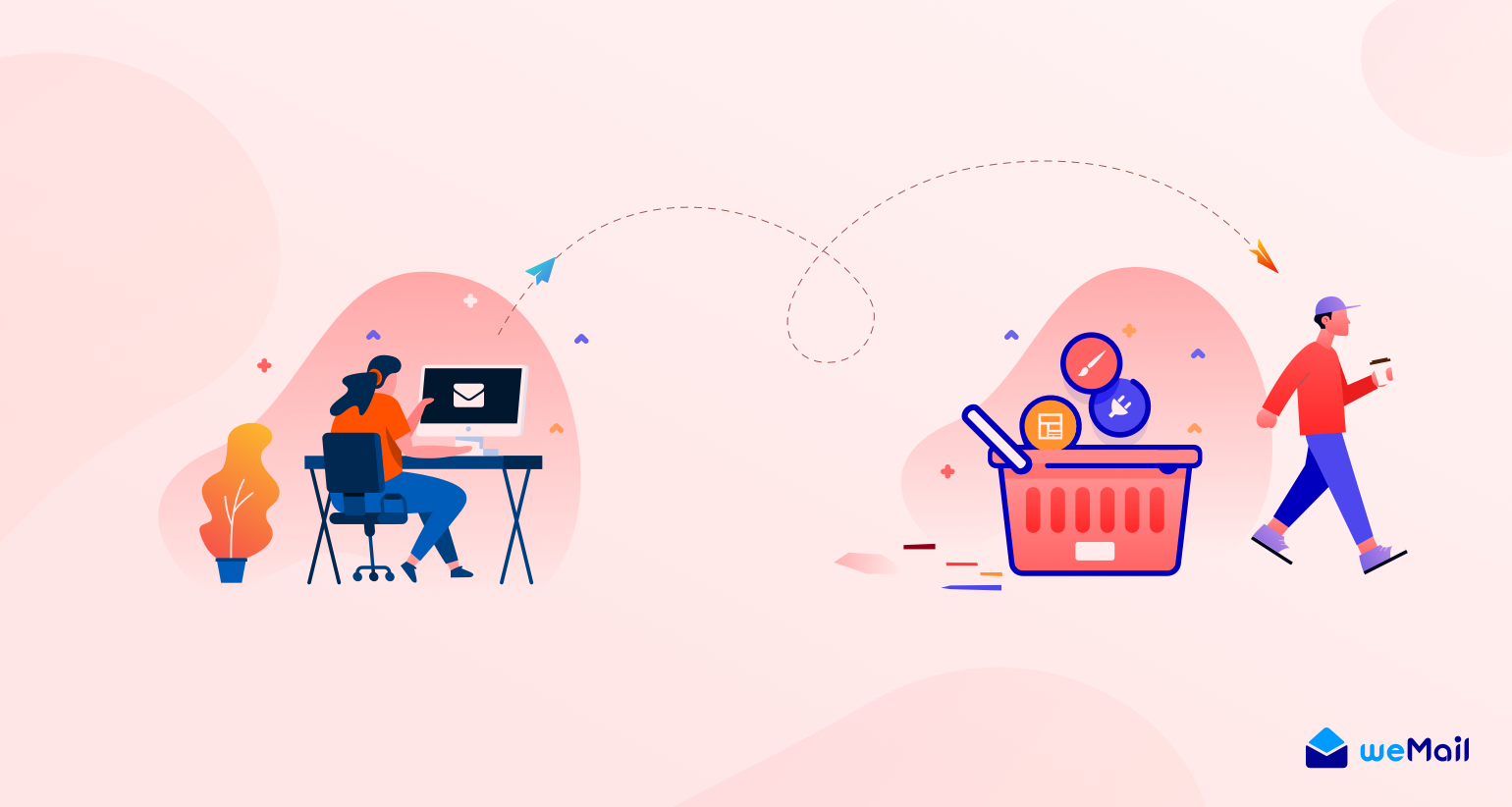 Let's start by defining what an abandoned cart is. It's a scenario in eCommerce. When an online shopper adds some product to a cart but left it before making the final purchase is deemed as cart abandonment.
As a shop owner, you can't let those possibilities spoil and take some measures to increase sales numbers. Hence, abandoned cart email plays the most vital role here.
What are abandoned cart emails? The simplest answer is this – an abandoned cart email is an email you send to those customers who add products to the cart and left without converting. The goal of this email campaign is to bring them back to complete the purchase.
It's not like you listed all the email addresses of the abandoned customers and send random emails to ask them to convert. You need to essay a strategy, then execute it with the right email marketing tools. And, for all those emails, you need the perfect abandoned cart subject lines.
Why Abandoned Cart Email Subject Lines are Important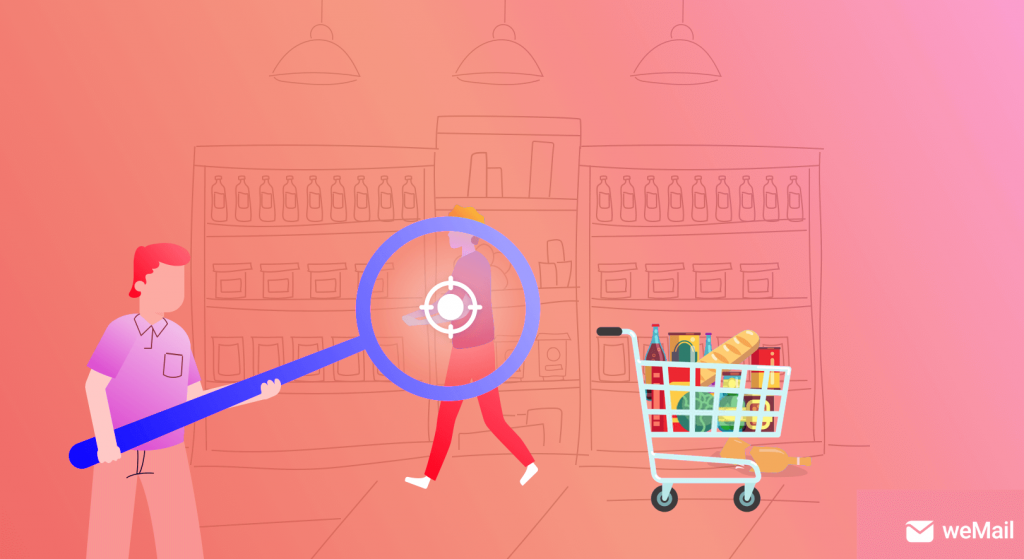 Email marketing remains a winning marketing channel for those who love to see the big picture. So, only bringing back the lost conversions isn't the game here. Abandoned cart emails emphasize a healthy customer relationship, values, and retention.
And, these emails only work when you get the perfect open rates and sustainable growth on that numbers.
Hence, the number one factor behind the open rate could be the subject lines of your emails. In fact, it plays the most crucial role.
More than 35% of users open an email based on the subject lines alone, where barriliance found that 64% of email recipients chose to open an email if they are convinced by the catchy subject line.
So, if you want to win back your lost opportunities again, you must compose the best-abandoned cart email subject lines there.
Best Abandoned Cart Email Subject Lines for 2023
We've analyzed the most popular abandoned cart email subject lines out there. And, sort out some of the best ones that can help you to empower your email marketing.
Therefore, we've discussed the most effective types of this email subject line strategy and included the right examples one by one. Let's jump to sections in no time –
1. The 'Forget Something' subject lines that work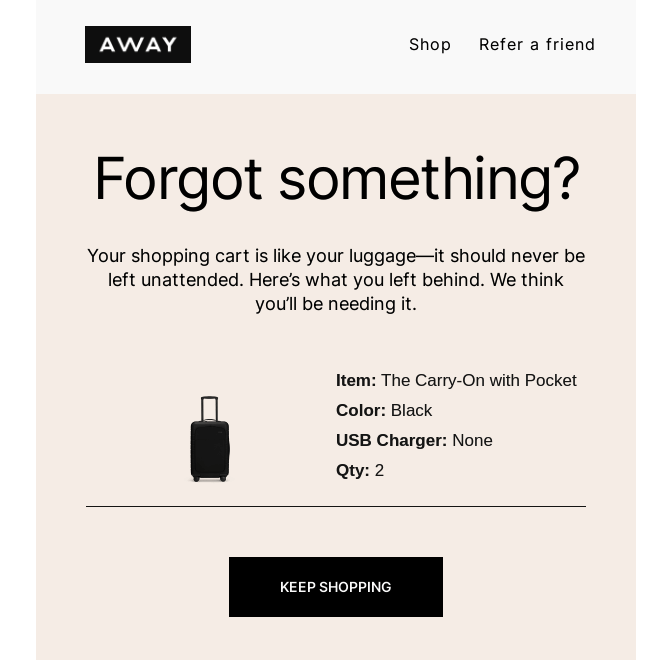 It's the most usual type of abandoned cart email subject line.
Here are some of the common examples you should check out –
Did you forget to buy these retro goggles
Let's complete this purchase
Don't you forget something
You left something behind
Looks like you left this [item] in the cart
We saved your cart
You just left some unfinished business in the cart
Brands Regardless of their business, most brands commonly use this copy and win over the prospects in most cases. Why?
One, it is simple. Two, it can address the reader in an active voice.
2. Personalized Subject Lines are Winners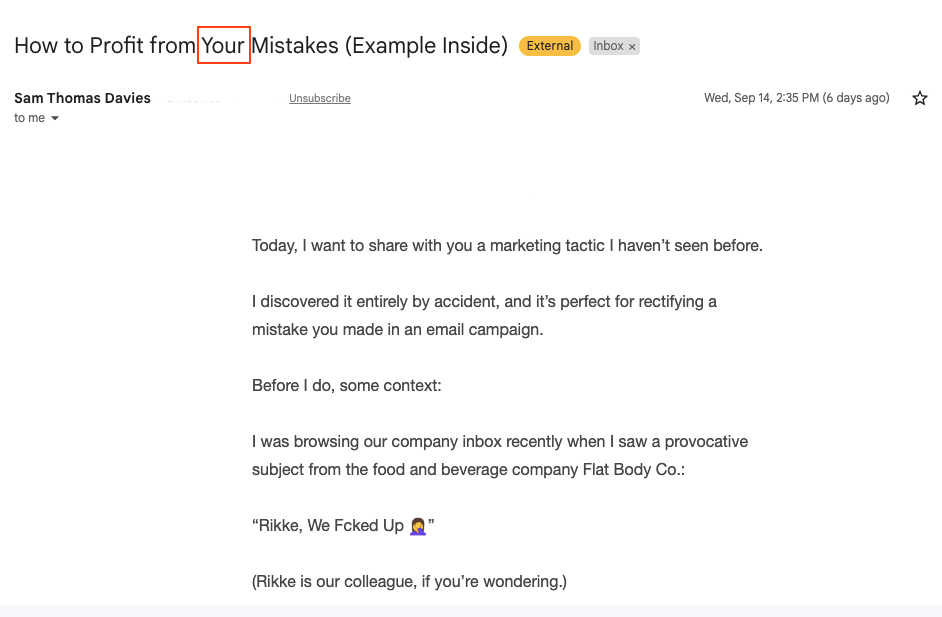 According to MarketingDrive, personalized subject lines in emails can increase your email open rate by as much as 50% than usual.
So, when you write down your abandoned cart email subject lines, it's the personalization quality that made them stick and do the job.
Let's find out some of the most workable personalized subject lines for your abandoned cart email –
John, your cart is awaiting
Hi Lex, let's do it once again
John, shouldn't you make that purchase
Your cart is going away
Do you still want to buy this, Lex
Hi, your cart is expiring soon
Hi Lex, you left this [product name] in the cart
Here's one tip you need to think about before applying personalization. It doesn't only mean addressing your subscribers or users by their names. Personalization means you show care, and try to solve a problem.
3. Let's Implement the 'FOMO' Formula
FOMO means fear of missing out. It's somewhat of a physicological strategy. When you put someone in a position where he might be missing something big, regardless of that thing, the person reacts and is attracted to make an action.
In email marketing, FOMO is useful, especially in abandoned cart emails. There are reasons why FOMO works really cool.
When you apply FOMO, you will be attracting your prospect again, and make them convinced that the products they left behind are really valuable and important.
Take a look at these inspiring abandoned cart email subject lines with the 'FOMO' effect –
A few hours left to buy this [Item] with discounts
You don't get [item name] again with this price
Your time is about to end
[hours] left to complete your last purchase
Your cart is expiring soon
Don't waste this last chance to a free shipping
Grab it now, the stock is running out
Well, when do people add a product to the cart? The first reason would be their likeness to the product. And, the second thing would be a whooping discount.
However, despite those two big factors, people left carts. And, the common reason behind abandoning a cart is the complex/ lengthy checkout process. You need to solve these issues as soon as possible.
4. Give incentives aka Sharing Discounts in Email Subject Lines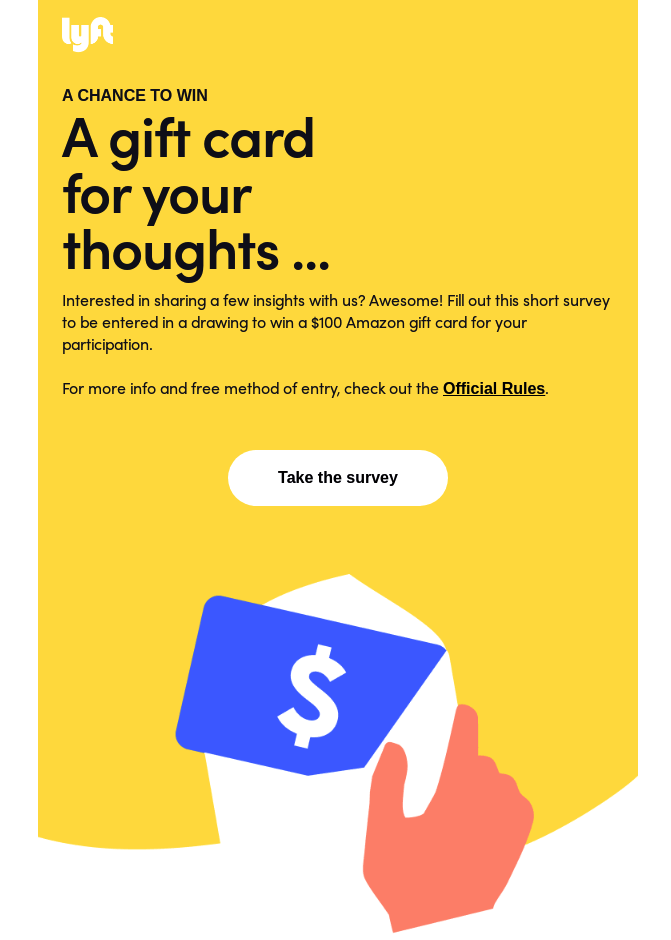 The extra cost is one of the core reasons to cart abandonment. After someone adds some product to the cart, the tax, shipping cost, and another possible hidden costs may increase the overall price of a product, so he/she left the cart without converting.
So, in your cart abandonment email strategy, discounts can play a significant role. As you are reducing the price, the final cost of the product will be reduced from the shopper's end too. That's why this hack works.
You can get inspiration from the below subject lines manifesting discounts –
Complete the purchase and Pay 10% less
You can get this [item] at a 15% discount
You buy [now], and win a gift
Hurry, 5% off to finish your last order
We've reduced to 10% for this [item]
Get free shipping with this order and save 5% extra
We reduce the weight (with a discount)
Read More: Incentive email best practices: How they drive revenue
5. Abandoned Cart Email Subject Lines with Creative Copy
Decide the effect you want to produce in your reader.

Robert Collier
Creativity means nothing to sales if it doesn't sell. So, becoming creative means you persuade the customer better. That should be the effect of your abandoned cart email subject lines.
Here are a few winning examples for you –
Let Us know if you have any Problems
Is everything alright
Suppose You left the cart but don't want to
We thought you would love these [Items]
We love you, you can love us back
Nothing can stop you now with free shipping
Your cart is already crying
Sending some subject line that is pulpy and crunchy is a good way to motivate your possible customers.
6. A Little Nudging Can do Big
Nudging means provoking your target audience with some unique guidance. If you have good intentions, the nudging can be helpful in a lot of ways.
For example, when a woman added a set of baby products and left the carts, she did accomplish the following feats –
She made searches for the right baby products.
She reads reviews and compares. Almost 95% of customers read reviews before making any purchasing decisions.
Anyways, the last step she complete was adding your product to the cart.
In this case, this is how nudging can work – you analyze these steps, find out the reason behind this specific cart abandonment (at least try), then write a subject line that is motivating and guiding like this –
Hi, Milly, these lovely products are almost at your door.
You only need one last step
Here are some more subject line examples with nudging. Check them out –
You are that close
We can help you
You are still thinking about this [Item], Right?
We think you got the idea now. Let's move on to the next part.
Bonus: Tips You Need to Follow While Sending Abandoned Cart Emails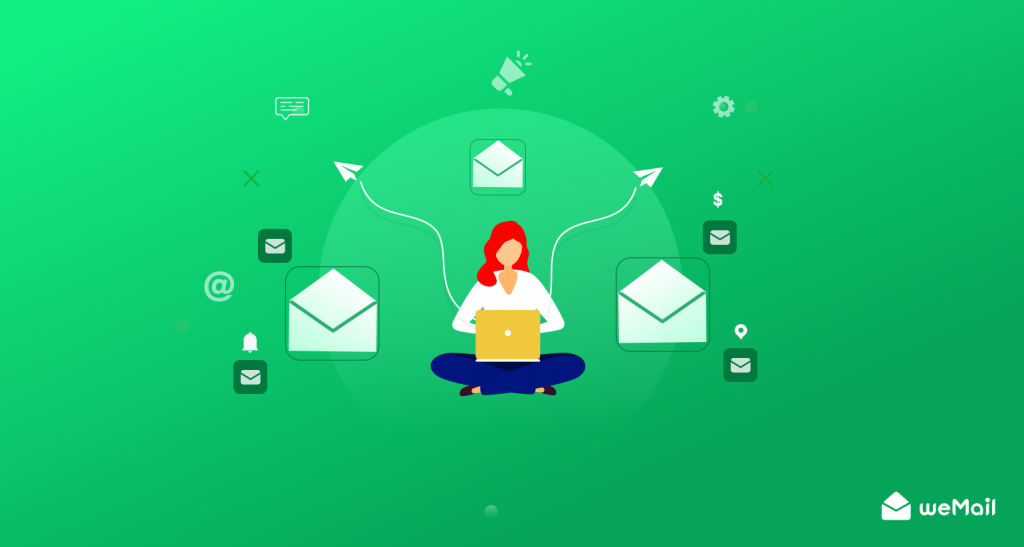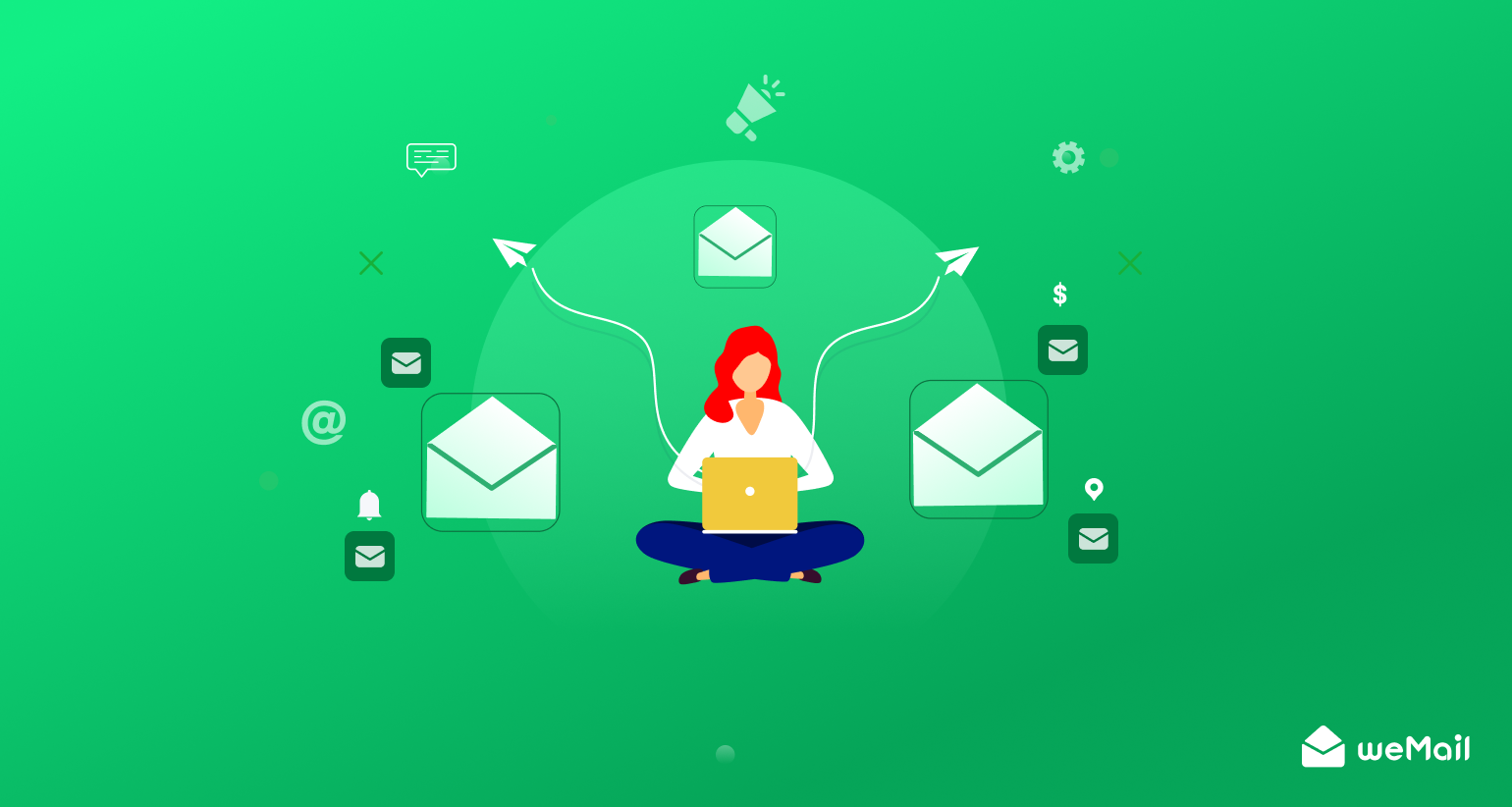 Now that we've shown the best email subject line examples you need to send a successful abandoned cart campaign, it's time to check some key tips that will be beneficial. You may consider these expert tips as industry best practices.
Email Content
An abandoned cart email is all about bringing back a possible customer complete the purchase. Your email content shouldn't be defocused and stick to the point. It should all be about showing the customer how great it would be for them to make the purchase.
An Attractive CTA
Don't forget to include one or several call-to-action (links, buttons). A CTA is a must to take your email reader to the sales page.
Discounts are good, but how much?
Too much discount is bad. The simple math is this: more discount means you are reducing the revenue per transaction. Think twice.
Segment & Persnalize
Segmenting your user before sending emails is a proven best practice in email marketing. Also, being an active person who tries to help would be great in the customer's inbox.
Send emails at the finest hours
Find out the best times to send abandoned cart emails. You shouldn't go for random sending.
Share stats and customer reviews
If you show how many customers have purchased the product that your target prospect left may inspire him/her to reconsider. Also, showing good customer reviews is a way to establish the validity of your offer.
Closing Up for Abandoned Cart Email Subject Lines
The goal of this blog remains to help you write the best email subject lines to win back those shoppers who left your carts.
Therefore, we did our research and discussed the necessarry ideas to make you prepare for the next. Also, the email subject line examples can be a great way to inspire your own tweaks.
Just one last thing we want to share – once you start writing the email copy and subject lines, don't let all the clever ideas take over you at once. Be strategic, keep your patience, and go for one idea at a time.
Have something to ask further? We will be glad if you use the comments section.
Subscribe To Our Newsletter
Don't miss any updates of our new templates and extensions
and all the astonishing offers we bring for you.