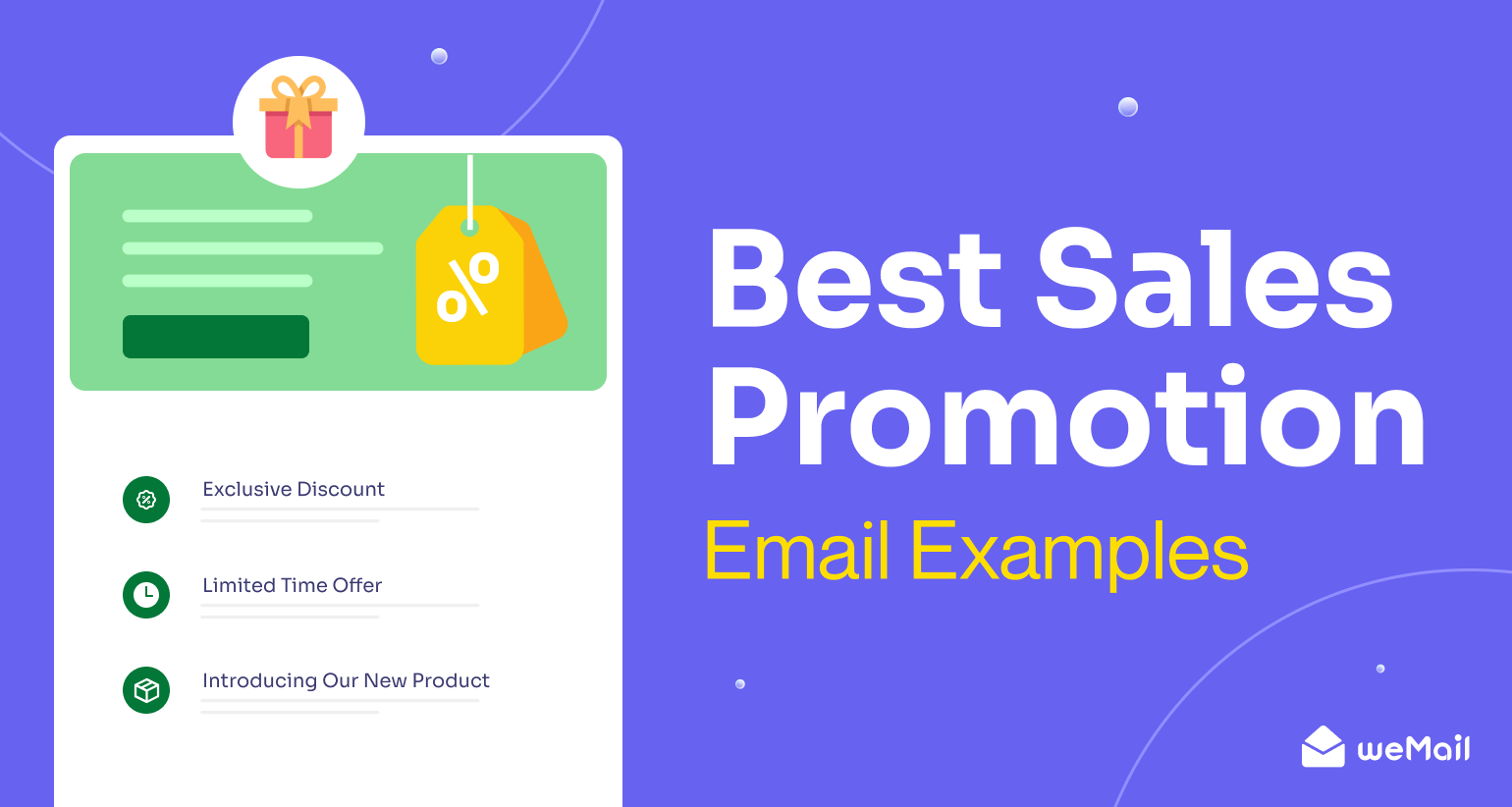 Best Sales Promotion Email Examples to Win Over Your Customers
Sales emails are still the most effective way to reach customers. According to Statista, the average number of emails sent daily in 2023 is 347.3 billion, a 4.3% increase from the previous year. But the scariest part is that only 21.33% of emails are opened, with a CTR of 2.91%.
To overcome these challenges, your emails must be value-centric, captivating, and carefully crafted. And you have only a few sentences to do it. In this article, we'll create a list of some best sales promotion email examples, examining their key components and techniques.
This will provide you with insights to curate irresistible sales emails that engage and win over customers. Let's get started.
What is a Sales Promotion Email?
Sales promotion emails refer to the marketing communication sent via email with the objective of encouraging customers to take desired actions, like making a purchase, subscribing to a service, redeeming a discount offer, etc.
They contain compelling visuals, persuasive content, call-to-action (CTAs), exclusive discounts, limited-time promotions, freebies, and other incentives. They tend to create a sense of urgency and make customers buy products immediately.
Difference between Promotional and Sales Promotion Emails
Though promotional emails and sales promotion emails often sound the same, they have distinctive differences. Let's have a quick skim through them.
| | | |
| --- | --- | --- |
| | Promotional Emails | Sales Promotional Emails |
| Objectives | Raise brand awareness | Drive immediate sales |
| Content | Informative and educational | Discounts, offers, freebies, etc. |
| Timing | Can be sent at any time | Sent during specific occasions |
| Call to Action | Direct people to explore products | Direct people to take immediate actions |
Best Sales Promotion Email Examples
We'll now take you to explore some most popular types of sales promotion emails with examples in this section. We'll cover them from different industries with appealing templates. Let's dive in!
01. Flash Sale Email
A flash sale is a discount or promotion offered by a business organization for a short time period to create urgency. Athletic Brewing is a renowned company revolutionizing the non-alcoholic beverage industry. They present an excellent example of flash emails.
Their email successfully creates a sense of urgency in customers' minds by displaying the discount percentage and duration in a clearly visible font. The email includes a seductive image of the beverage accompanied by relevant sales copy that enhances the product's appeal to the customers.
Finally, a well-placed CTA button directs customers to the checkout page. This email exemplifies the effective implication of the sales funnel. It initiates at the awareness stage, continues to generate interest and desire, and ends up with prompting action.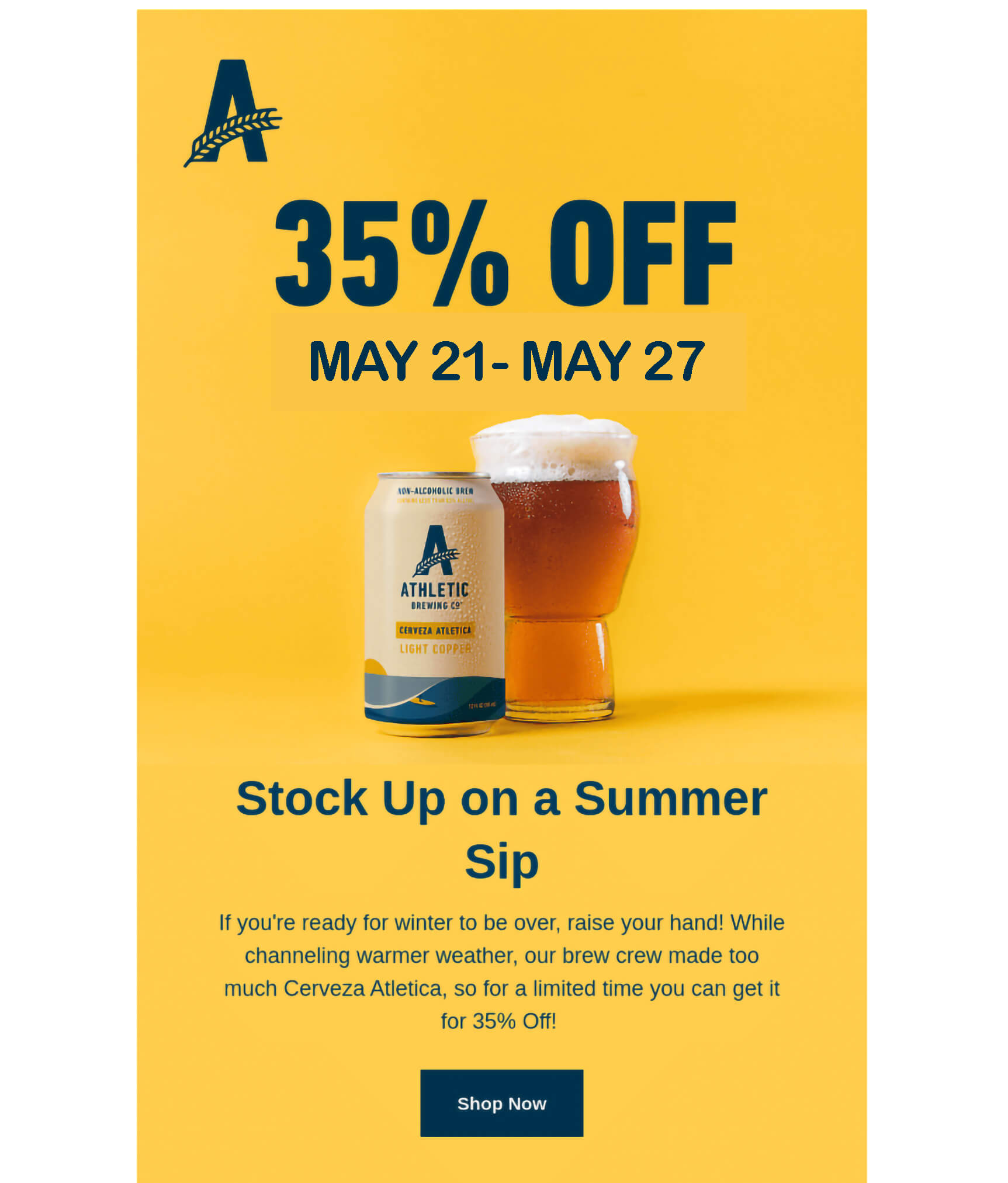 02. Flat Discount on the First Purchase
A flat sale is a type of discount that deducts a fixed amount or a percentage from the original price of a product or the total checkout bill. Many eCommerce organizations offer a flat discount to their customers over their first purchase. This is also known as 'first purchase discount' or 'welcome offer'.
This strategy is applied to incentivize new customers, make quick conversions, and give them an initial positive experience. An automated email with this welcome offer is triggered whenever a new customer signs up and hits customers' inboxes.
However, eCommerce companies offer this discount on a minimum or maximum purchase amount. Otherwise, scammers will try to exploit this opportunity. Look at the email below, it clearly shows the flat discount copy on top and the minimum order value immediately below.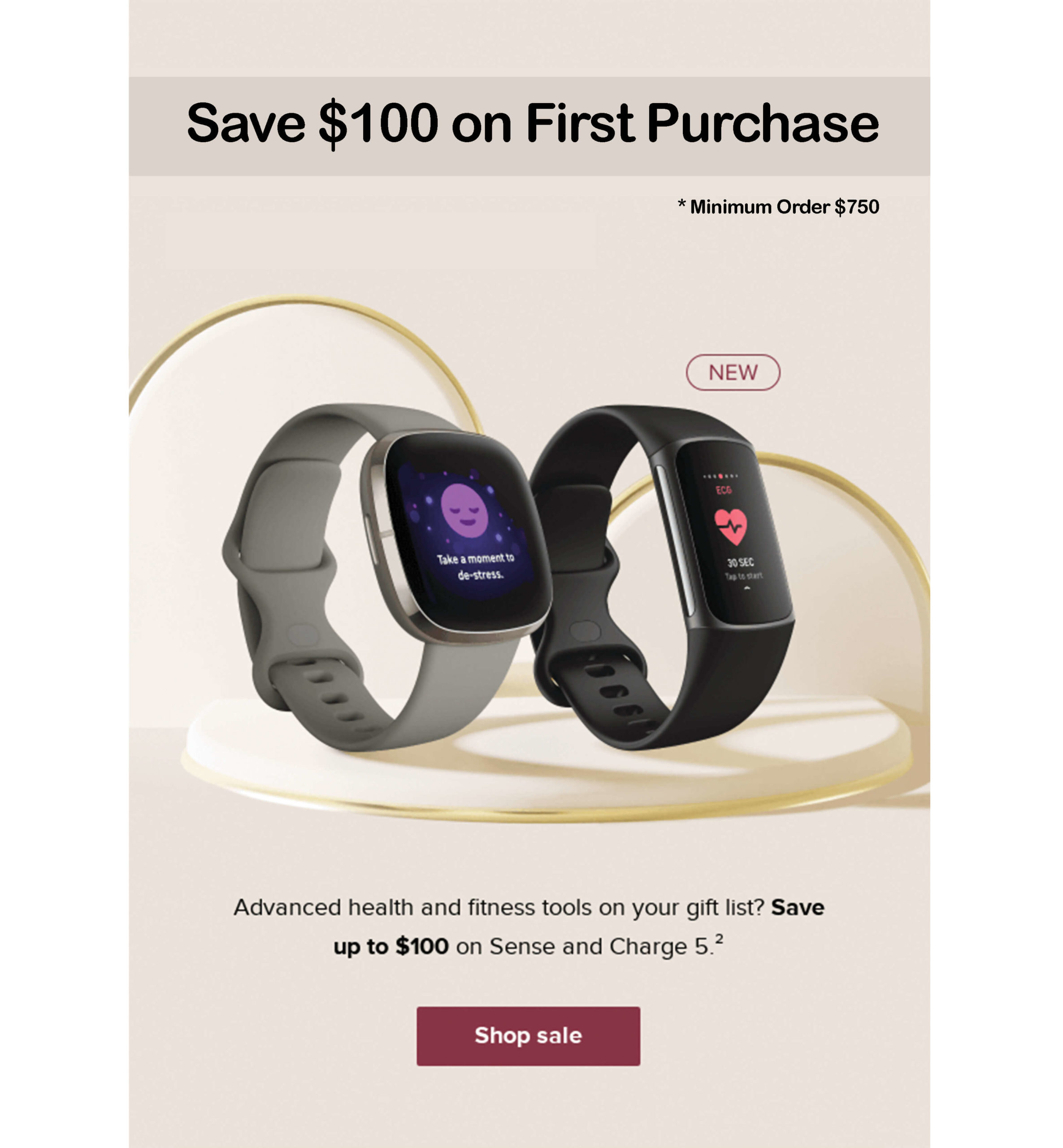 03. Abandoned Cart Email
Abandoned cart emails are sent to sent to customers who have added products or service items to their shopping carts but left the website without purchasing them. These emails are designed to persuade customers to come back and complete the purchase.
According to numerous reports, abandoned cart emails can have a conversion rate from 5% to 10% or higher, depending on industries and email qualities. Several points an email marketer must remember while creating abandoned cart emails.
You must personalize the emails and address customers by their names, display the items they have left, add a clear CTA button, and write an engaging copy. But if you have an offer going on, you must include the incentives and discount amounts.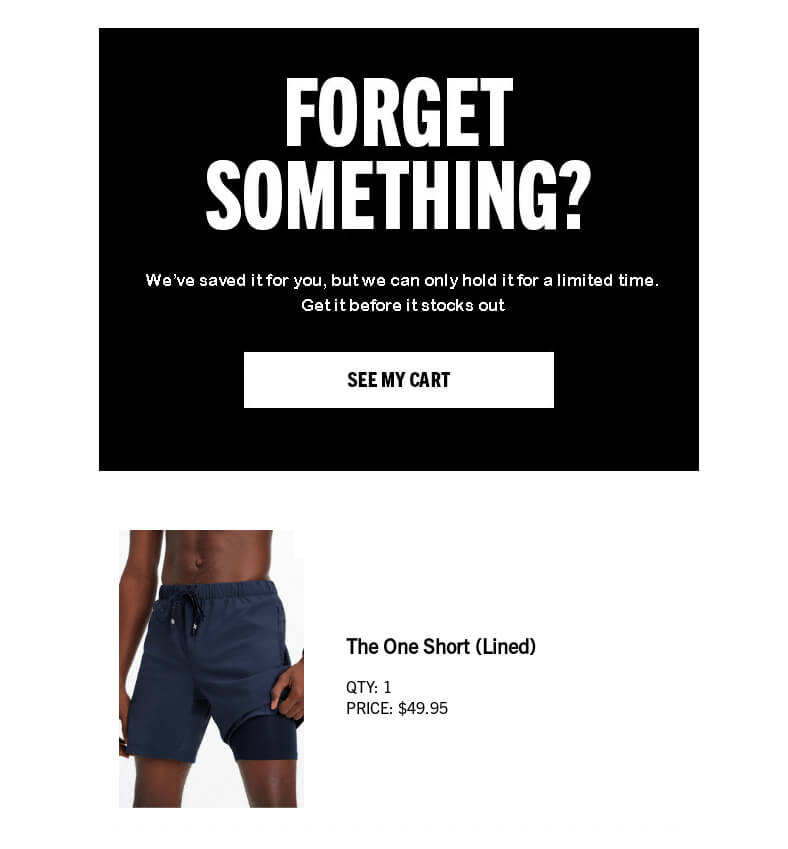 04. New Product Announcement Email
New product announcement emails are sent to existing customers and subscribers to inform them about the launch of new products and services. Though this type of email falls in the category of promotional emails, you can use it for generating sales.
But how? Write an engaging subject line. Add a compelling copy or video link highlighting the product's unique features and benefits. Segment the audiences based on interest and buying behavior. Offer an incentive. And finally, make the email template visually appealing.
Note: You'll rarely find many products getting tons of sales at their release stage. So you must send follow-up emails to nurture leads and reinforce the value of the new products.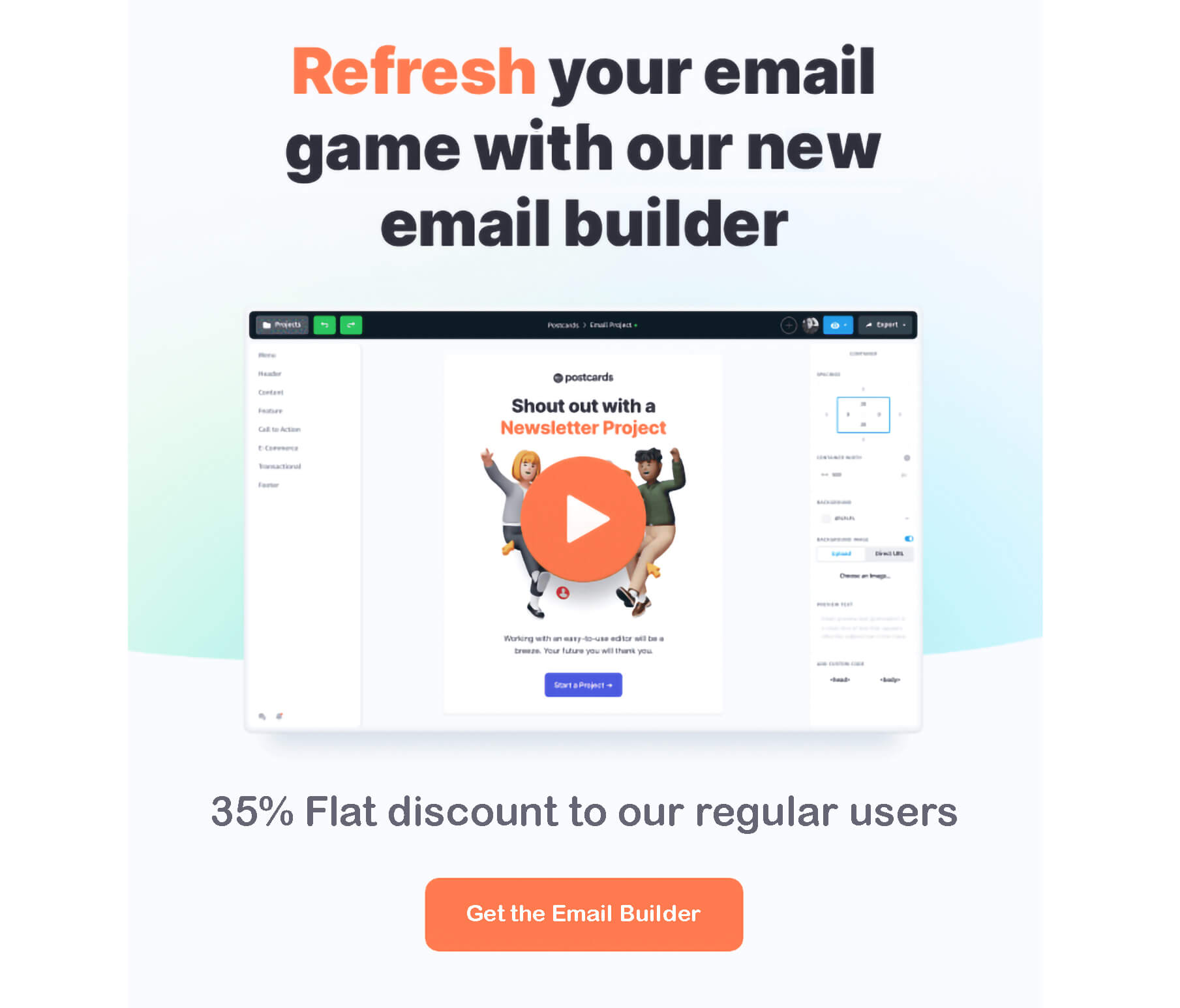 05. Holiday/Seasonal Email
Holiday and seasonal sales emails are sent to customers and subscribers during holidays like Christmas, Black Friday, Cyber Monday, Valentine's Day, and Thanksgiving. These emails aim to generate a huge amount of sales compared to other months.
Moreover, customers also eagerly wait for these days. So business organizations give the maximum amount of discount on these days. You can provide discount offers in numerous ways. For example, buy-one-get-one (BOGO), free shipping, promo code, gift voucher, and flat discount.
You can also send some promotional emails to customers in advance with images of what products you will offer a discount on. This will work as a reminder.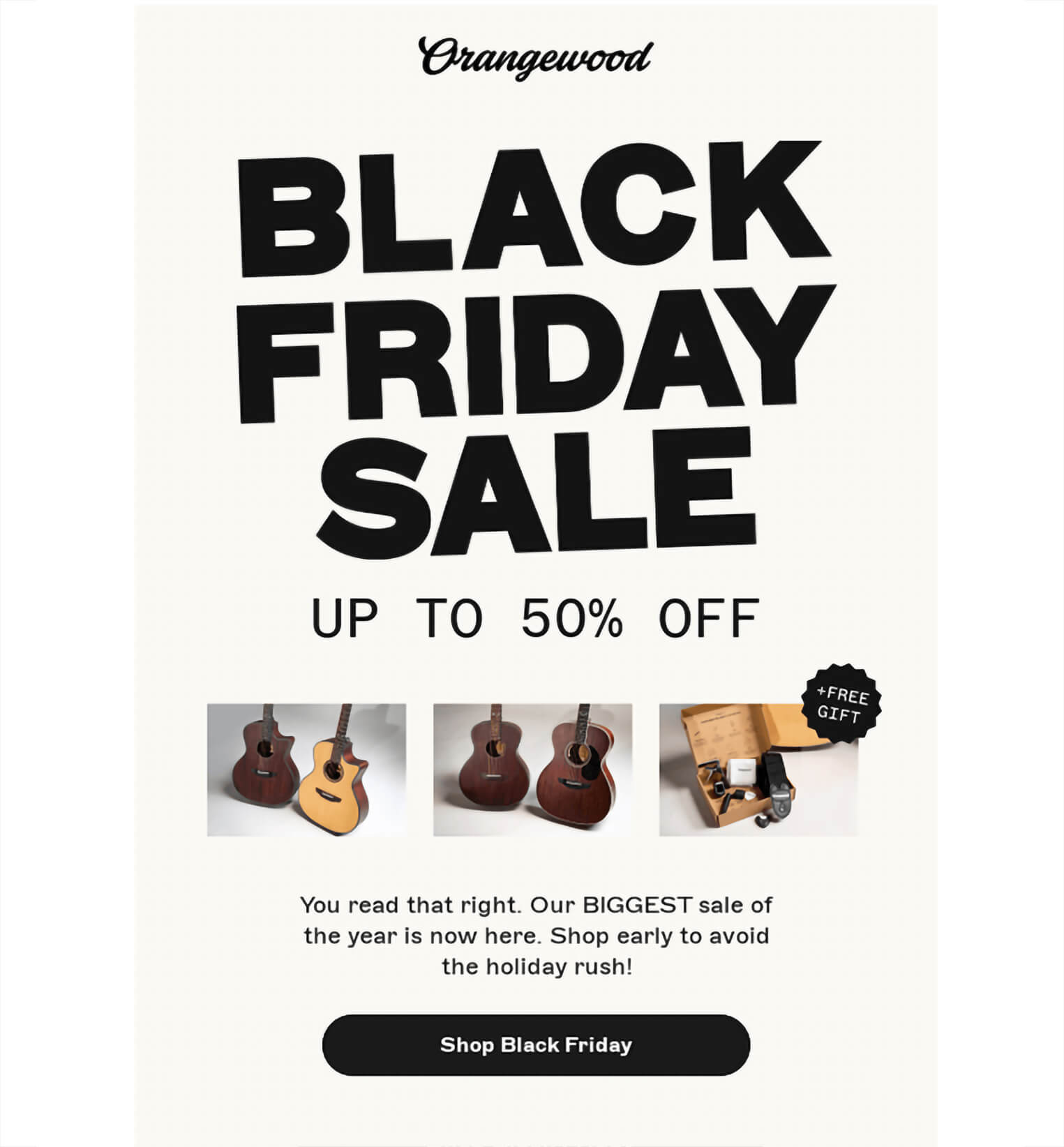 06. Stock Clearance Sales Email
A stock clearance email is sent by businesses and marketers to inform customers about the clearance sales going on to selling off extra inventories. Retailers usually run clearance sales to clear out seasonal and old-fashioned product items.
It also helps them make some quick revenue, optimize the storage space, and utilize these resources in stocking new products. However, without discounts and incentives, it's impossible to get customers interested in purchasing products overnight.
So incentives and discount offers are a must in the clearance sales email. And the percentage depends on the product. But marketers try to sell the product at a price close to the purchasing cost so they don't compromise any financial loss.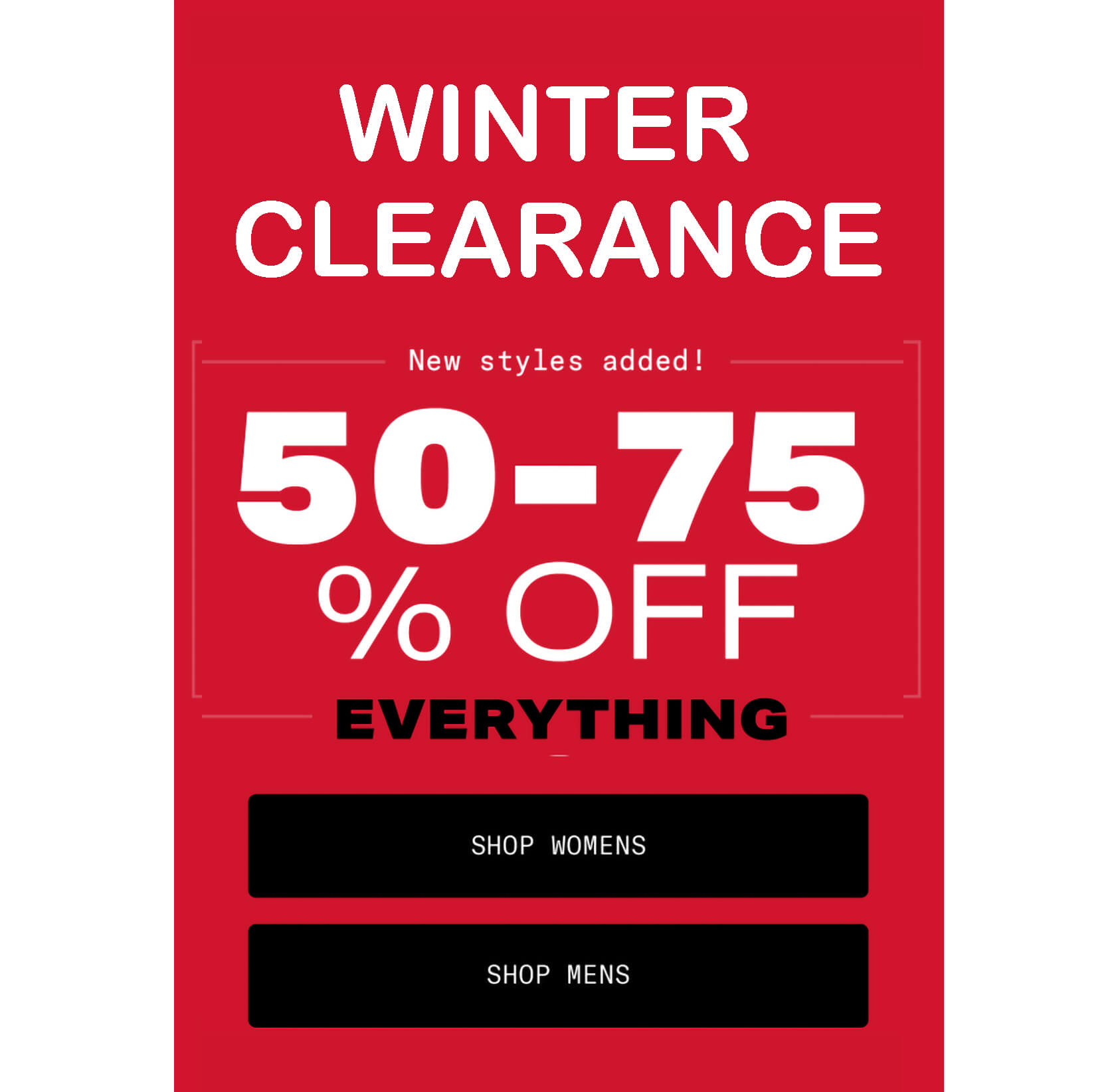 07. Subscription Discount Email
Subscription discount emails are sent to those who want to be paid subscribers to online platforms. Most prominent newspapers, magazines, and streaming platforms have a separate scheme for paid users. They offer such discounts to attract new and retain existing users.
This type of email provides specific details about the discount, like the percentage off, monetary savings, and other promotional offers. Email templates may also include a coupon code and an easy link to redeem the offer.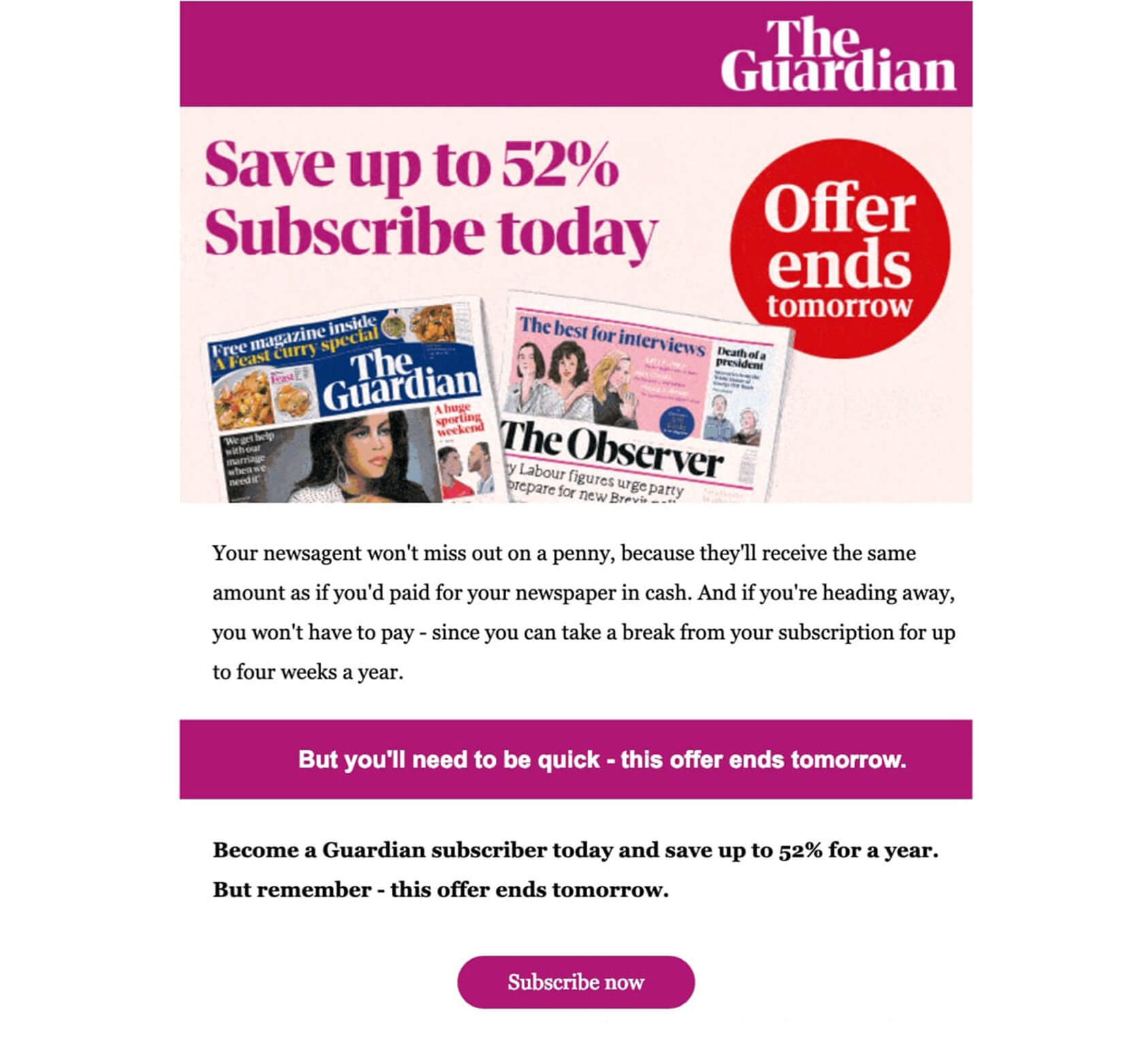 08. Upsell and Cross Sell Email
Upsell and cross-sell emails are sent to existing customers to motivate them to buy more products psychologically. Upsell offers customers some upgraded or higher-priced versions of the product a customer has already purchased or has shown interest in.
Cross-sell suggests relevant products and services that are complimentary to the products customers have purchased. It's never possible to upsell and cross-sell with random products. Better you track customers' online activity, buying history, order volume, and personal preferences.
While designing the email template, make sure to include product pictures, their names, selling prices, CTA buttons, and shipping costs (if applicable).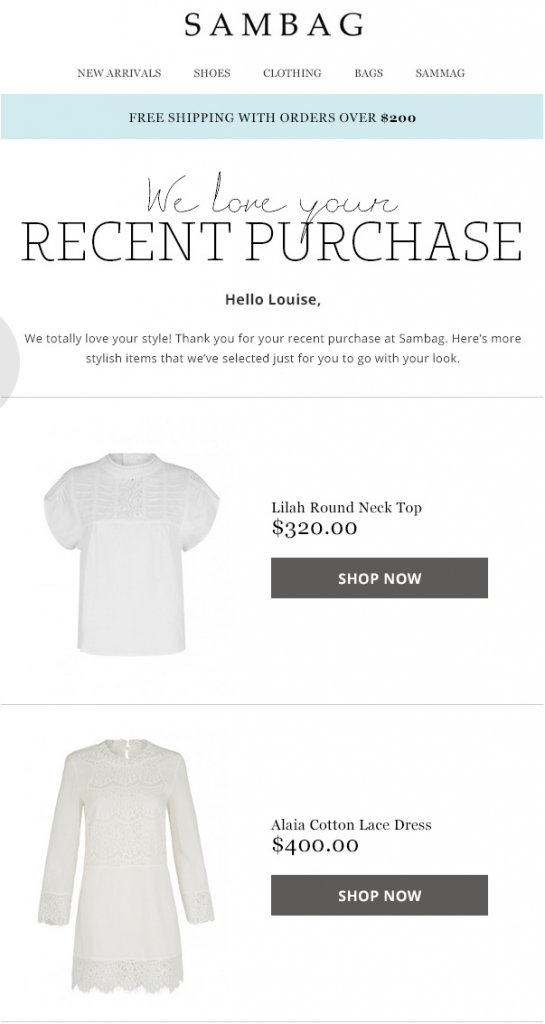 09. Free Shipping
A free shipping email notifies customers about the availability of free shipping on online purchases. eCommerce organizations use This popular marketing tactic to incentivize customers by removing the shipping cost barrier. This can remarkably improve conversion rates and reduce cart abandonment.
You don't need to implement personalization in free shipping emails because all types of users love it. But you must highlight the words 'Free Shipping' boldly with a bigger font so people can instantly notice them at first glance.
Finally, clearly mention the duration of the offer. Because limited-time offers that create a sense of urgency have proved to generate better sales.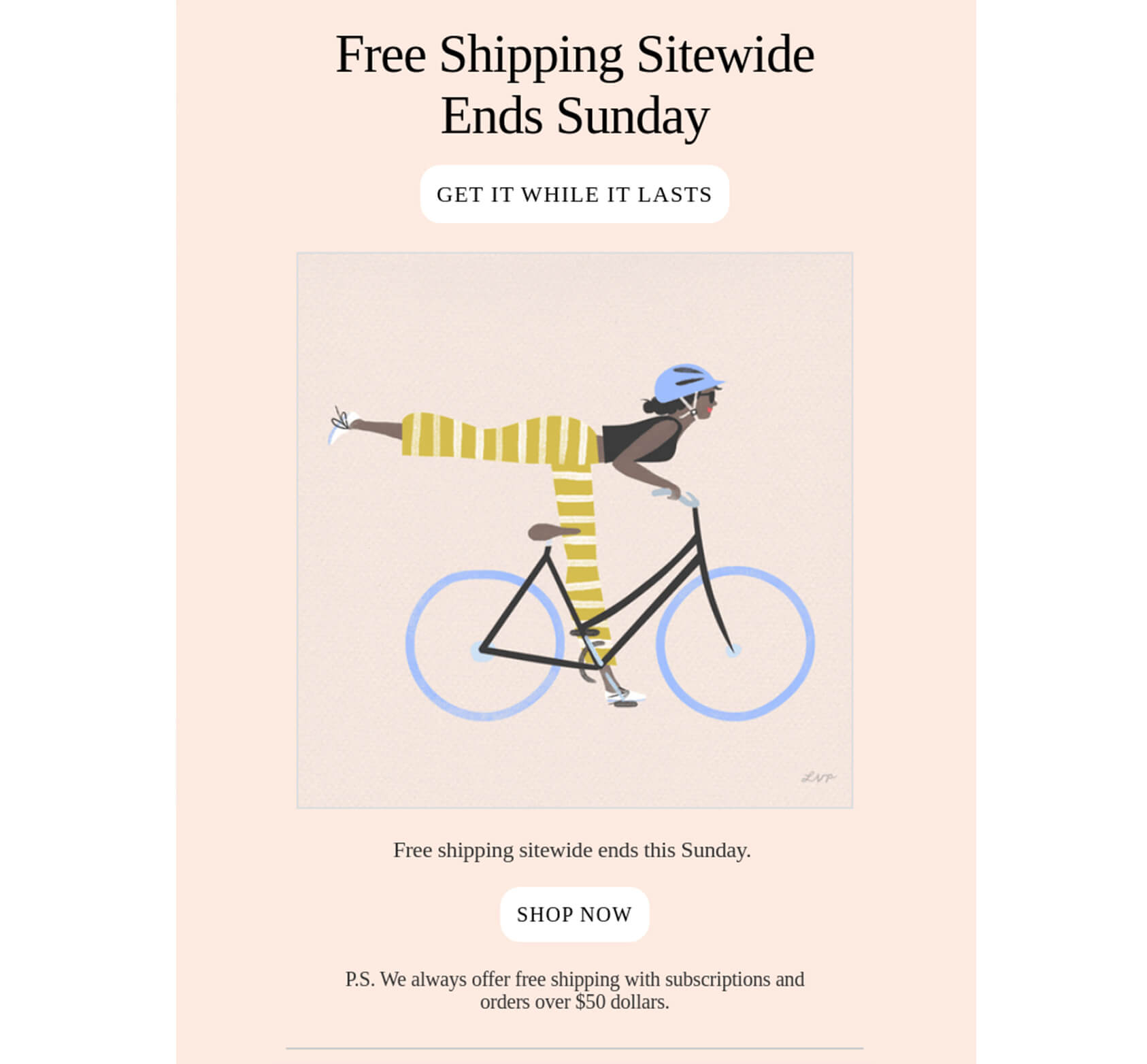 10. Cashback for Early Mover Email
An early mover discount is distributed to the customers who are among the first to adopt or purchase a product or service within a specified. For example, we often see many organizations run promotional campaigns like the first two-hundred subscribers in the next 48 hours will receive $50 cashback.
Early mover discount emails are sent to create buzz and boost word-of-mouth marketing. Besides, a part of those who get rewards from this campaign becomes loyal customers. So how to design this email template? Remember, cashback is always interesting to any customer.
Display it in a well-visible font that instantly catches readers' attention. Also, highlight the CTA button so recipients can instantly go exploring the product pages.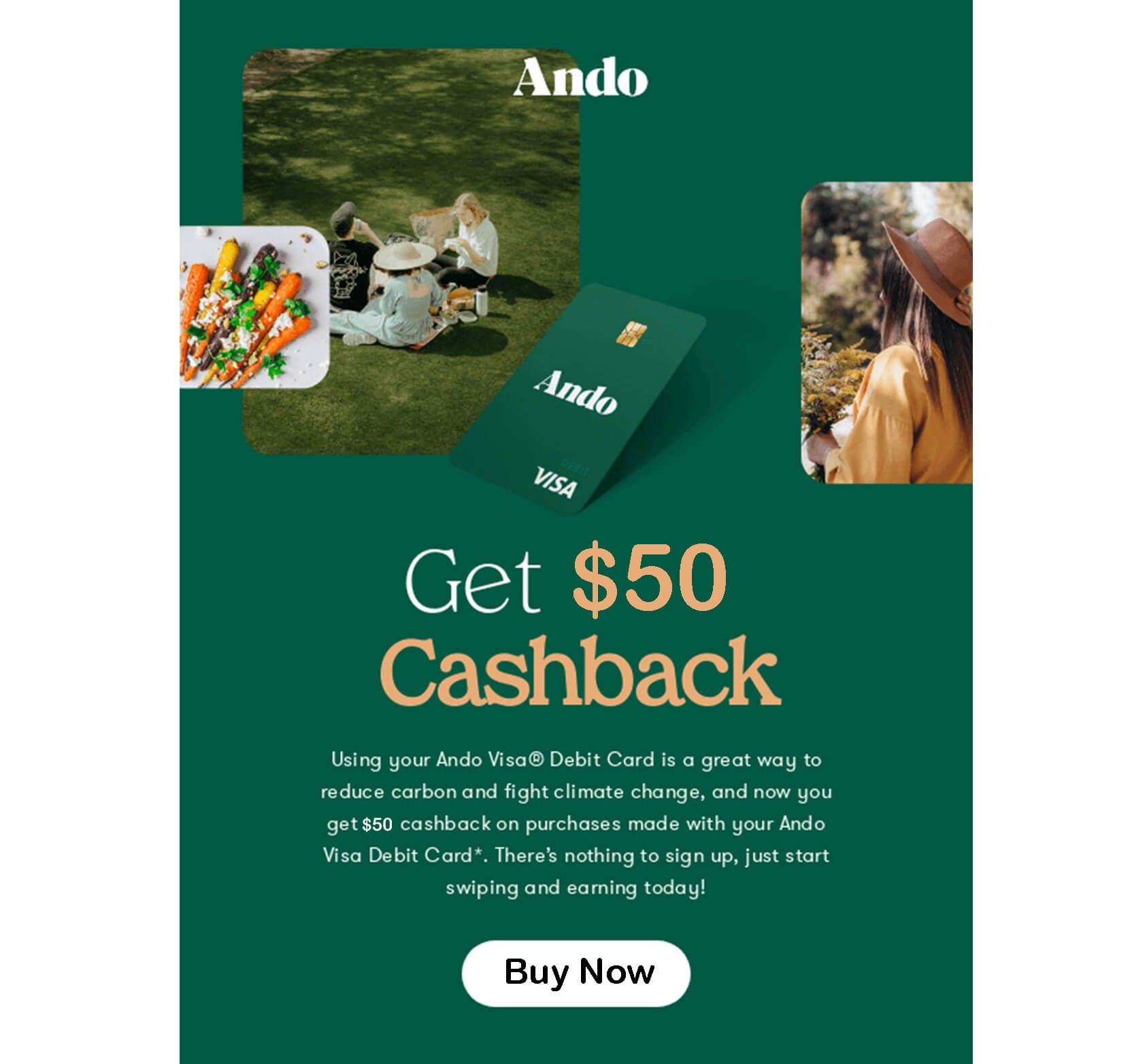 Bonus Point: Introducing weMail to Create Sales Promotion Emails Seamlessly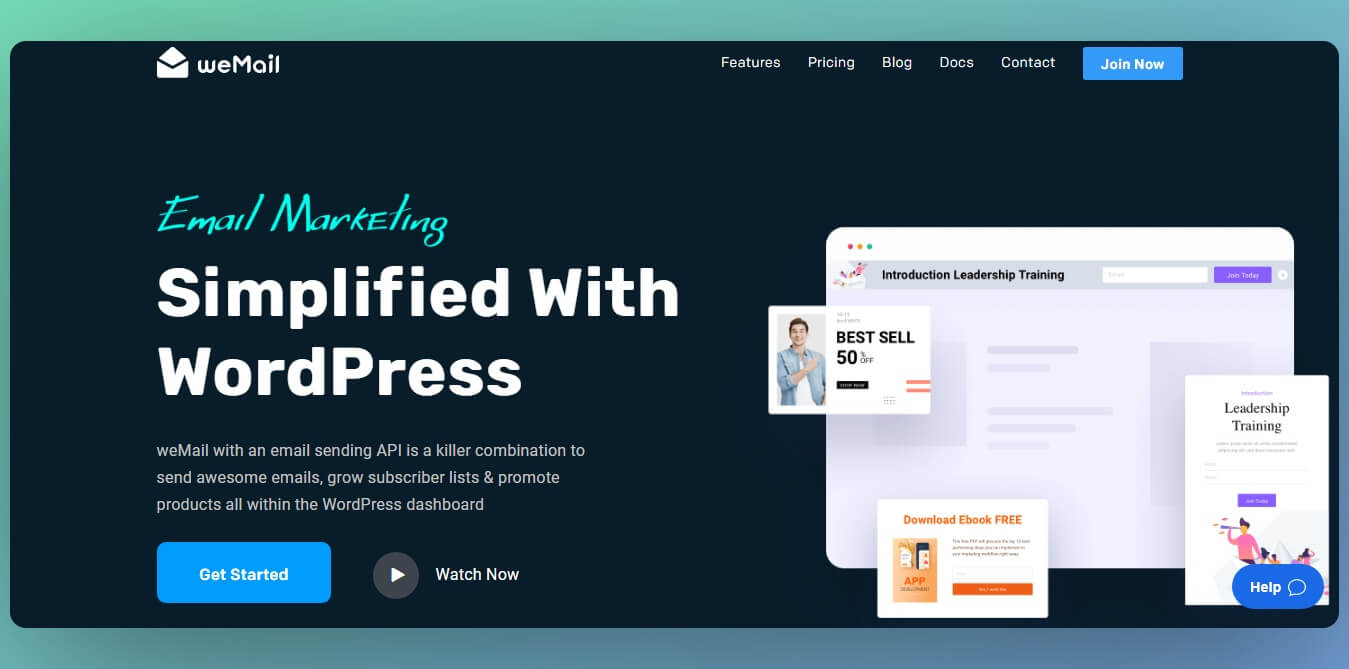 weMail is a powerful WordPress plugin that simplifies the process of creating and managing email marketing campaigns. It offers an extensive range of features by which you can grow email lists, add new subscribers, personalize them, create newsletter templates, and automate email campaigns.
One of its standout features is its intuitive drag-and-drop email building. It allows you to create visually appealing email templates from scratch without coding. You'll also get a collection of 120+ pre-designed templates. You can prepare the templates for any next campaign with just a few customizations.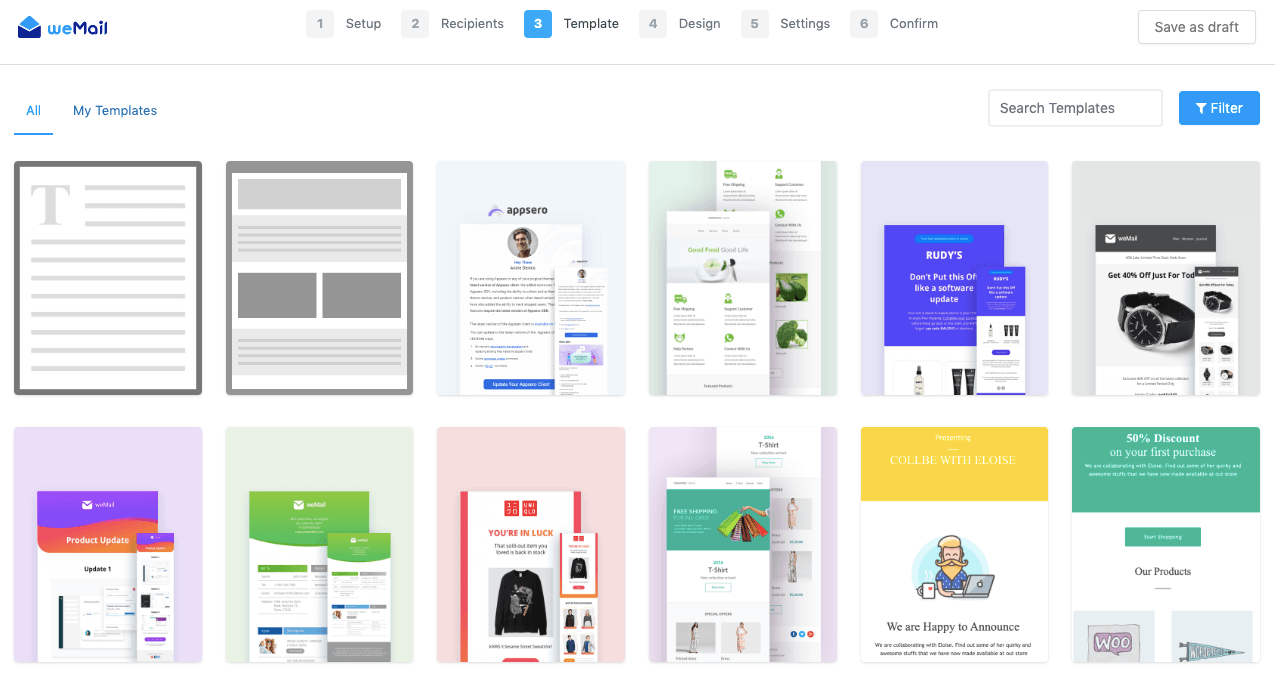 weMail has an automation feature. You can set up automated emails by sequences that will be triggered at the right time when users complete any particular action. The plugin's powerful analytics will provide real-time campaign reports by which you can make data-driven decisions.
You can harness all these features to create wonderful sales promotion emails and successfully manage campaigns.
FAQ on Best Sales Promotion Email Examples
Hope you have enjoyed the examples we covered above. We'll now answer some common questions relevant to the topic (sales promotion email examples) we usually come across on various online platforms.
How do you write a sales promotion email?
There are several things to consider when writing a sales promotion email. They are:
1. Know your customer base and target audience
2. Segment the email list
3. Write an attention-grabbing subject line
4. Highlight your offer in the main body
5. If you use a template, make it mobile-friendly
6. Add a call to action
7. Provide contact information
8. Do some A/B tests
How do you write a promotional email sample?
Subject: 30% Off on Your Favorite Products!
Dear [Customer's Name],
At [Your Company], we value your loyalty and always offer you the best deals. Today, we have an exclusive promotion just for you! You can enjoy a massive 30% discount on all your favorite products for a limited time.
Whether you've had your eye on that trendy gadget, stylish apparel, or essential household items, now is the perfect time to make a purchase and save big. Our products are designed to enhance your lifestyle and cater to your needs.
Why wait? Take advantage of this limited-time offer by visiting our website. Don't forget to use the coupon code "SALE30" during checkout.
Regards
What makes a good email?
1. A well-crafted subject line
2. Clear objective
3. Concise and engaging writing
4. Relevant and valuable content
5. Call to action button
6. Company signature
How many sales emails per day?
There is no one-line straight answer to the question. Sales emails aren't actually emailed blasts that you'll send to tons of users at once. So, you must be picky while selecting recipients for sending sales emails.
According to Email Analytics, salespersons send an average of 36.2 emails per day. However, if you are a small business, you can send 10-20 emails a day and increase it gradually over time.
What is the ideal time to send sales emails?
The best time to send sales emails depends on your industry, target audiences, and recipients' locations. According to numerous sources, Tuesday-Thursday wins the race.
* 8 am has the highest open rates.
* 4 pm has the highest order rates.
* 5 pm has the highest click-through rates.
Some other sources also say that 10 am – 4 pm in mid-week can reach good results.
Final Takeaway!
Effective sales promotion emails can drive sales and win customers' hearts. But we have seen so many times some marketers constantly keep annoying customers by sending too many emails. This is counted as a sort of spamming in modern-day digital marketing.
Again, some marketers don't carry out proper personalization before sending emails. As a result, they fail to target users who are almost ready for conversion. This is why marketers must continuously test, analyze, and iterate their email campaigns to improve their effectiveness.
Only with these your sales promotion emails can become a key driver of success. Hope the above promotional email examples have helped you understand how to design sales promotion email templates. If you have any further queries, mention them in the comment box.
Subscribe To Our Newsletter
Don't miss any updates of our new templates and extensions
and all the astonishing offers we bring for you.