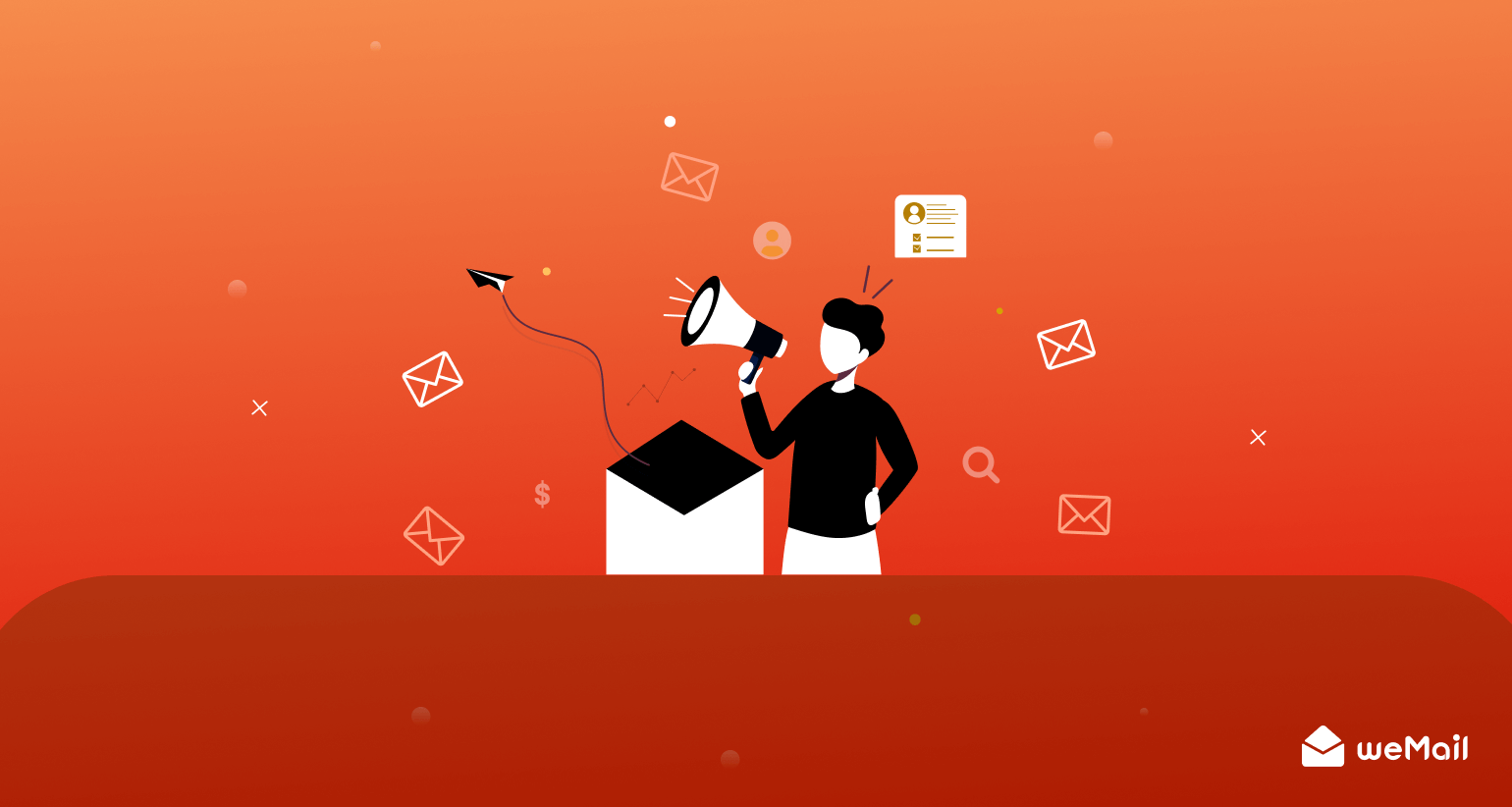 11 Reasons Why Email Marketing is Important to Your Brand
Social media is storming the digital marketing arena for the last few years. The age of TVCs is almost gone, but you are always in the loop of advertisements in between your web browsing, newsfeed, YouTube videos, or Facebook Watch. According to Forbes, the US people are exposed to 4000 to 10000 ads every day. In such a chaotic time, how relevant is email marketing today?
Despite being an age-old marketing channel, email marketing remains the best one regarding ROI. The reason is pretty simple. An advertisement or video helps to build your brand, while email marketing solely works on a personal level. As a marketer, you can collect leads, reach them, nurture and convert them, and keep a warm relationship with customers. No other marketing channel can provide this much room for close interaction.
However, in this blog, we will be showing some of the unavoidable reasons to let you know why email marketing is important for your business.
Why You Should Go for Email Marketing for Your Brand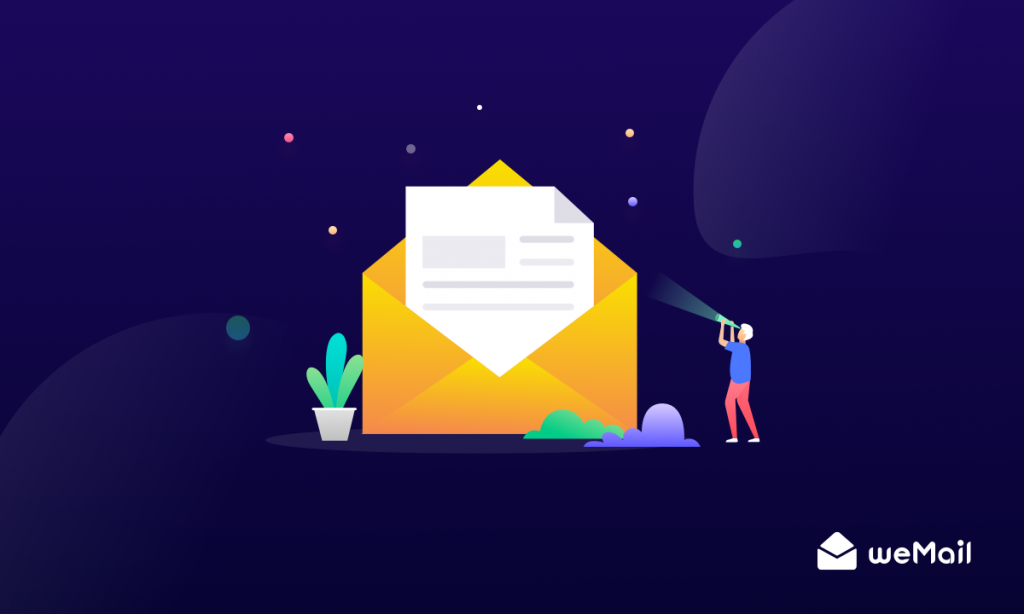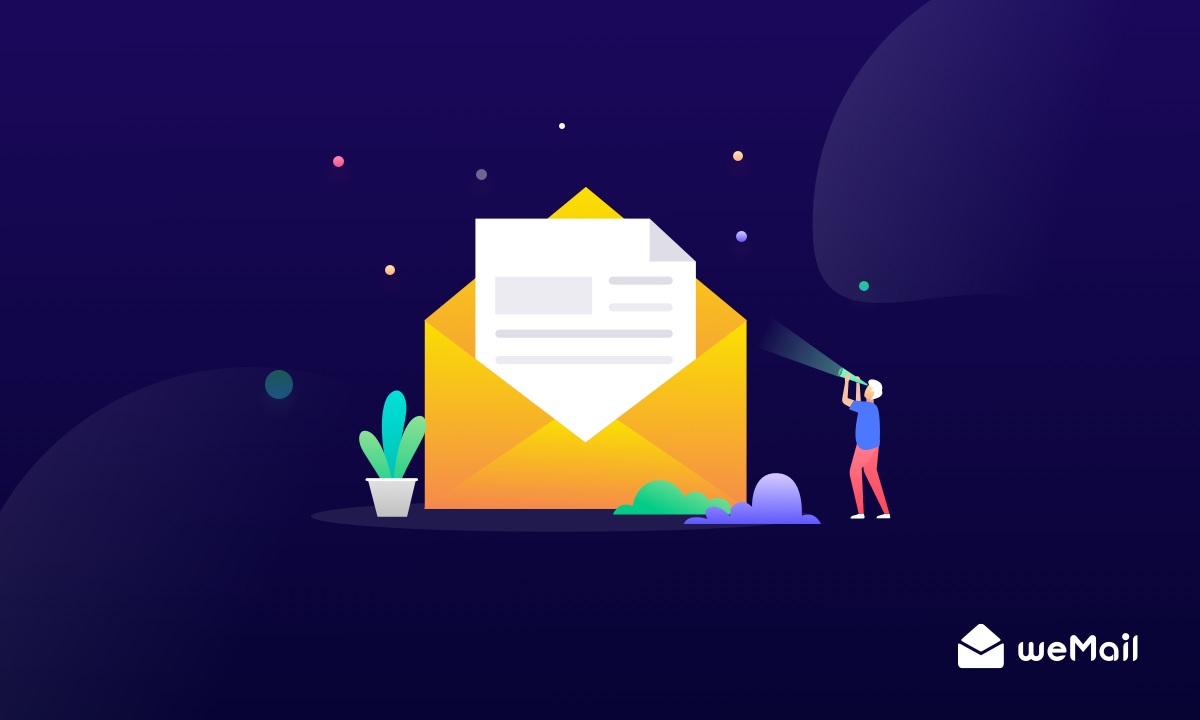 Right now, 4.1 billion people are using email per day. More than 64% of small businesses are using email marketing to reach their potential customers. 4 out of 5 marketers said, they would rather give up social media marketing than email marketing.

HubSpot
The above numbers are proof of why businesses have gone crazy for lead generation and email marketing. Out of this gigantic email user base, surely you can find those people who will like your brand nonetheless.
Well, as a business owner or marketer, your game is to understand the reason and logic before making any decision. So, what are the benefits of email marketing? Let's find out.
Why is Email Marketing Important to Your Brand
1. Sending Personalized Content
Email marketing helps you to send heavily personalized content to your subscribers. Once someone subscribes to your newsletters, blogs, any specific campaigns, or anything, you can send them the right email they want based on their personal preferences. For example, someone subscribes to get the latest update of your blog. Whenever you publish a blog, this specific subscriber will get an instant email. So there is less chance of bothering your audience rather than converting them.

2. Simultaneous User Engagement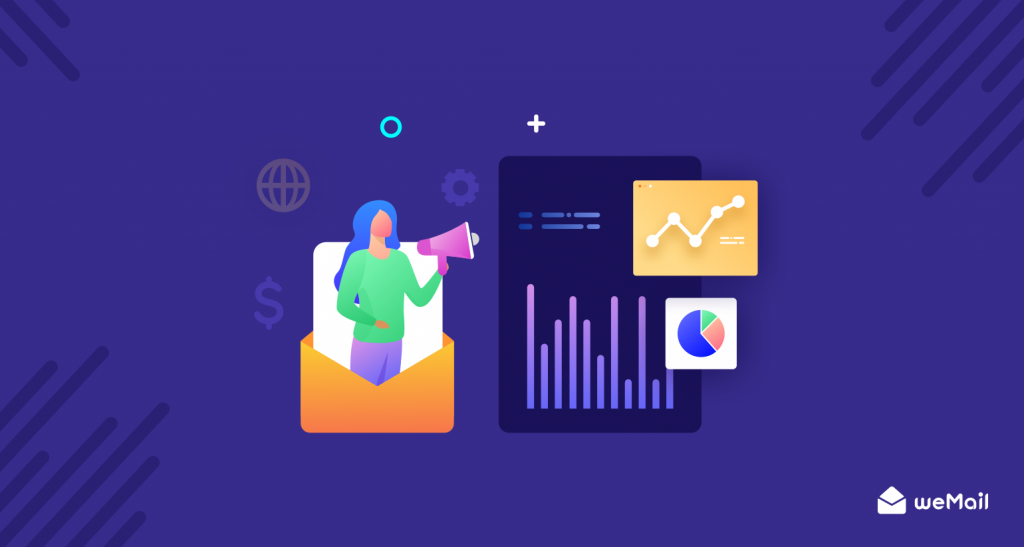 You can't do email marketing without a goal. Unlike any other marketing channel, you can set your target of a campaign, complete this target, and can expect a possibly good result. All you have to do is set your target realistic by understanding the nature of your subscribers and email campaigns. It means email marketing is a heavily goal-oriented marketing channel. To reach your goal, email marketing helps you to engage the subscribers with a simultaneous effort.
Look closely, and you may see two winning points.
One, after you sent the first email, you may not get the exact result you expected. Following the first one, you can send a second and third emails.
Two, if you maintain a strategic frequency between your multiple emails, the chances of conversion only get higher.
As a result, this simultaneous user engagement makes your marketing effort more fruitful.

3. Increase Your Sales
Following different marketing campaigns, you can send direct sales emails to your subscribers. When you send a set of highly personalized emails, the chances are higher that people would convert. Hence, email marketing is accounted for 19.8% of all transactions of a business on an average.
Besides the direct sales email, you can build trust amongst your subscribers, which leads them to believe in your brand and make further purchasing decisions. As a result, email marketing helps you to increase your sales number, and it initiates a sustainable customer relationship to improve your retention rate and drive more sales.

4. Reaching Your Audience in Real-Time
In 2021, the number of mobile internet users stood at 4.3 billion. Usually, a lot of these users open your email from their mobile. Hence, almost 50% of email campaigns are viewed on mobile phones. This means whenever you sent an email, the possibility of instant open rate increases. In this point of view, email marketing helps to reach your email subscribers in real-time.

5. Drive Traffic to Your Website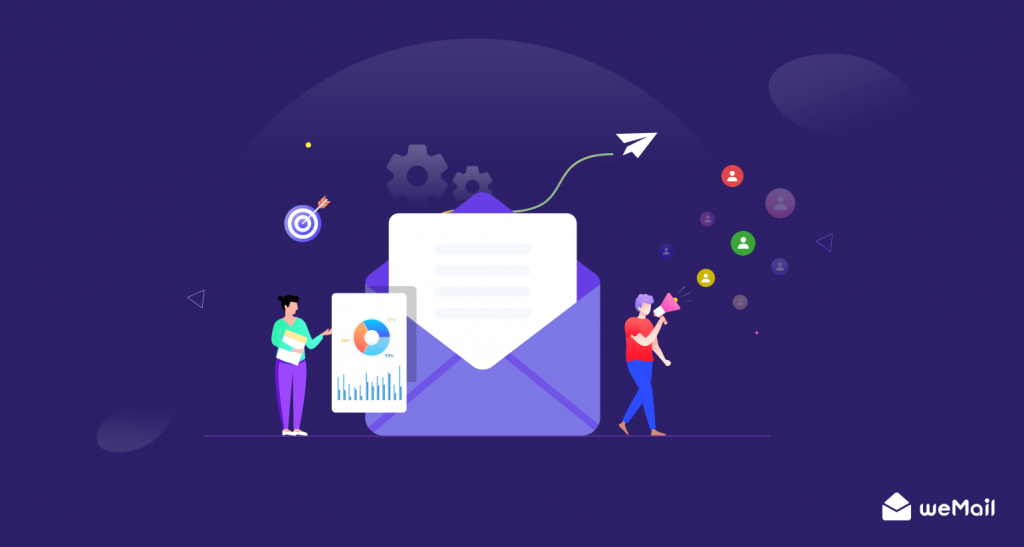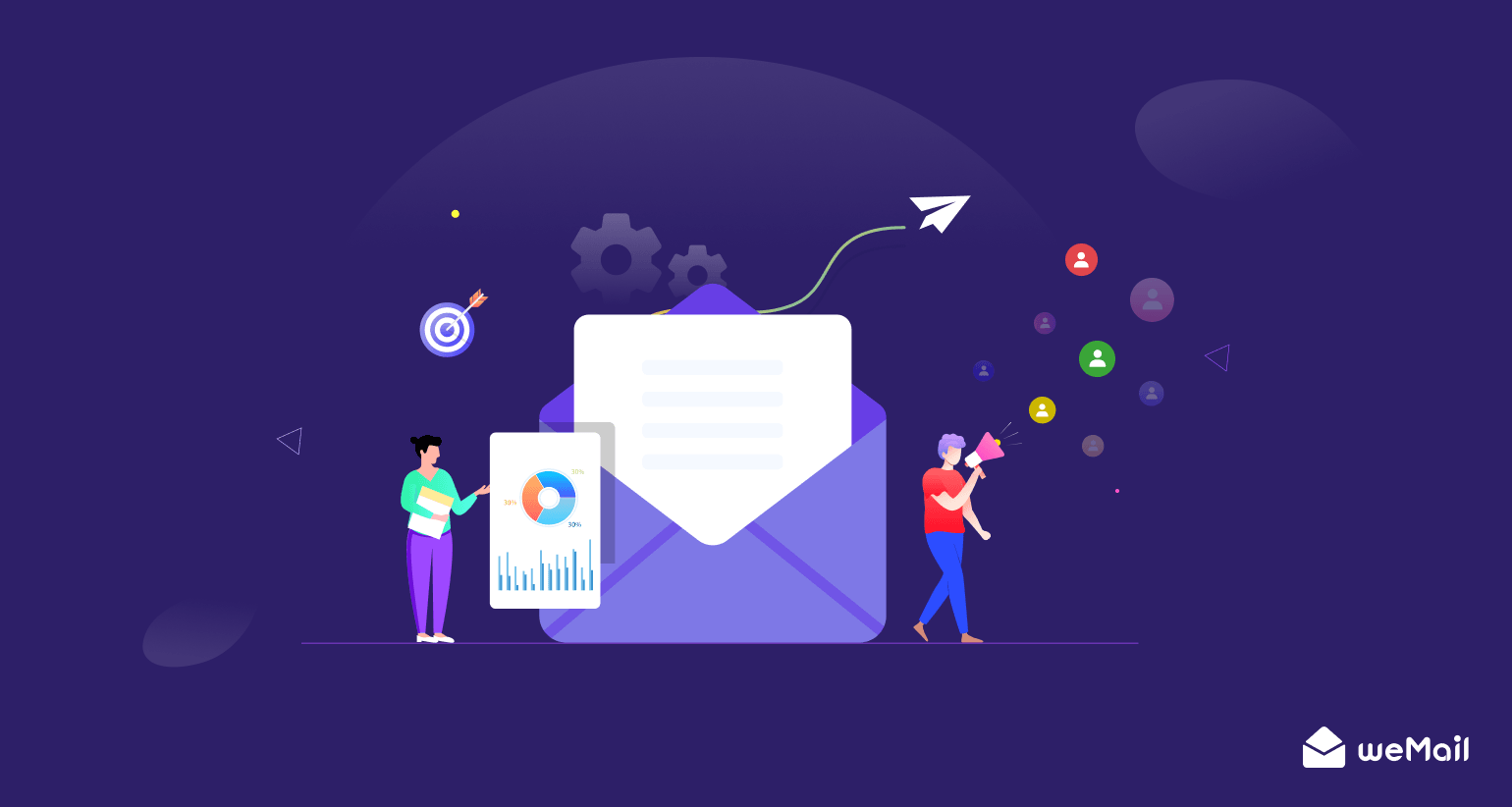 Email is a good way to drive traffic to your website. Besides your direct or organic traffic, email helps you to generate a stable number of visitors nonetheless. Besides that, you can send customized emails to bring your subscribers to any specific blog or page. The more active the email list you have, the more visitors you can get. However, building a growing and engaging email list is easy if you have an email automation tool like weMail. weMails powerful popup library and advanced automation feature help you to design a highly converting optin funnel to reach the goal.

6. Build a Strong Brand Voice
40% of participants said that memorable content is the main differential of memorable companies.

SproutSocial
All successful companies have a distinctive brand voice. When people get used to it, the likability grows, and so does the popularity. Well, the way you talk to people reflects what you think of them. Email marketing is one of the smartest ways to set your brand voice straight and reach people with a strategic frequency.
For example, you can send a set of email campaigns offering discounts, social awareness following a global issue, and share a social activity that reflects your brand. No other channel would let you utilize a personal scope of a subscriber that close.

7. Establish a Well-Formed Customer Retention Policy
Retention is what makes your company grow and generate revenue. In this regard, email marketing plays a big role. How does it help to develop a customer retention policy? Here we've sorted out some feasible points –
Email initiates a simultaneous connection with the customers
You can send reminders of any specific events through emails
Email is helpful to send promotions
You can ask for customer feedback via email marketing
Email marketing helps you to develop a personalized one-to-one relationship with customers
Email is a great way to educate and add value to a subscriber's lifecycle
All the aforementioned steps only lead you to sustainable retention. The more benefits and values a customer gets, the more likely they optioned to stick to your brand.

8. Email Marketing is Affordable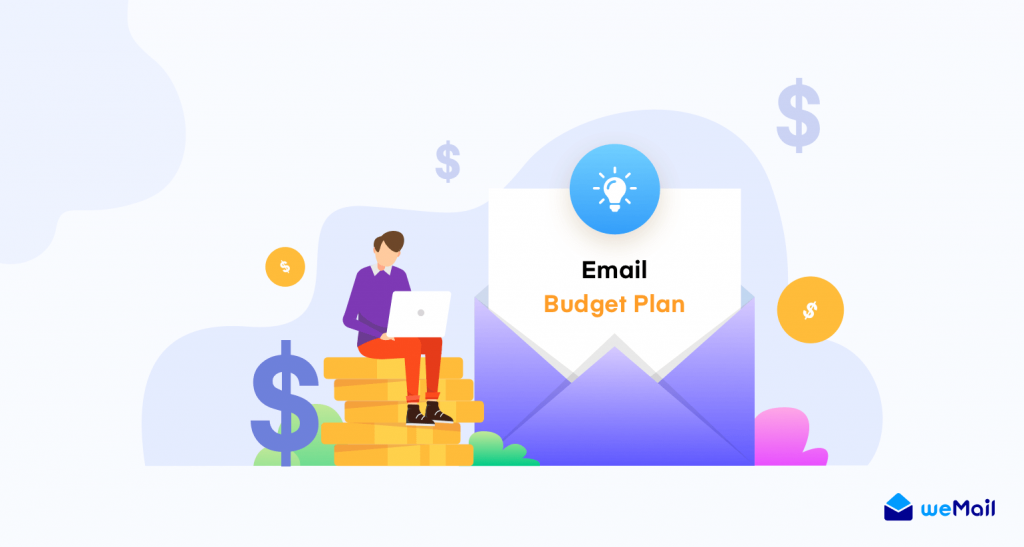 Email marketing does cost money like social media marketing or paid search or TVC. But how much does it cost? The answer is all in your favor. Compared to any other popular marketing channel, email marketing is highly cost-effective. According to ExpertSender, 82% of marketers spend more or less 0-20% of their marketing budget on email marketing. This is remarkable on how less it would cost when you consider the outcome it generates.
If you are an owner of an SME, you only need a few dollars to spend each month to send emails. Furthermore, if you have a WordPress-based website, weMail lets you send email campaigns to 3000 subscribers per month for free. There are a handful of similar tools out there for you too.
To be more specific, you can check the scenario below –
For example, you pay $149 a month for your email platform and pay your in-house marketer for 2 hours, 5 days a week at a $20/hour rate. Your annual marketing spend will amount to $12,188 a year. If the cost of your lead is $120 and your email campaigns earn you 400 leads a year, your total revenue from email is $48,000. Using the formula above, your ROI is: ($48,000 – $12,188)/$12,188 = 293%.

CampaignMonitor

9. A Totally Scalable Marketing Channel
Scalability is one key reason that makes you believe that email marketing is important to your brand. Email marketing is a totally scalable marketing channel that can easily be modified and cope with your business's dynamic nature and scope.
It helps you to gather customer data, insights, and real-time interaction so you can measure your next step to gain success. With email marketing, you can create a database or data center to measure your campaign's success. In marketing, you need to handle things with facts and assumption is a drawback unless you have legit data to support your assumption. In this regard, the flexible nature of email marketing helps a lot.

10. Gathering Real-Time Feedback from Customers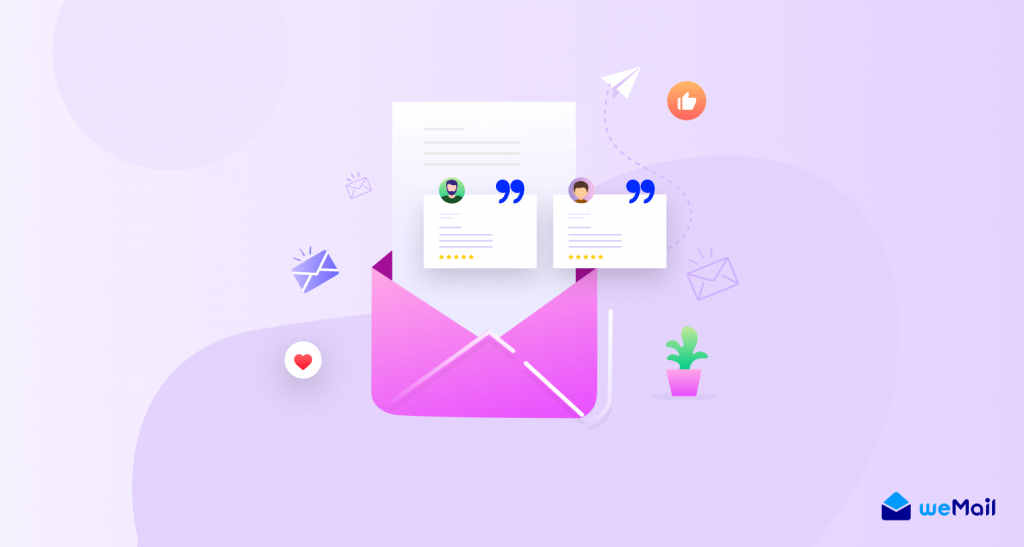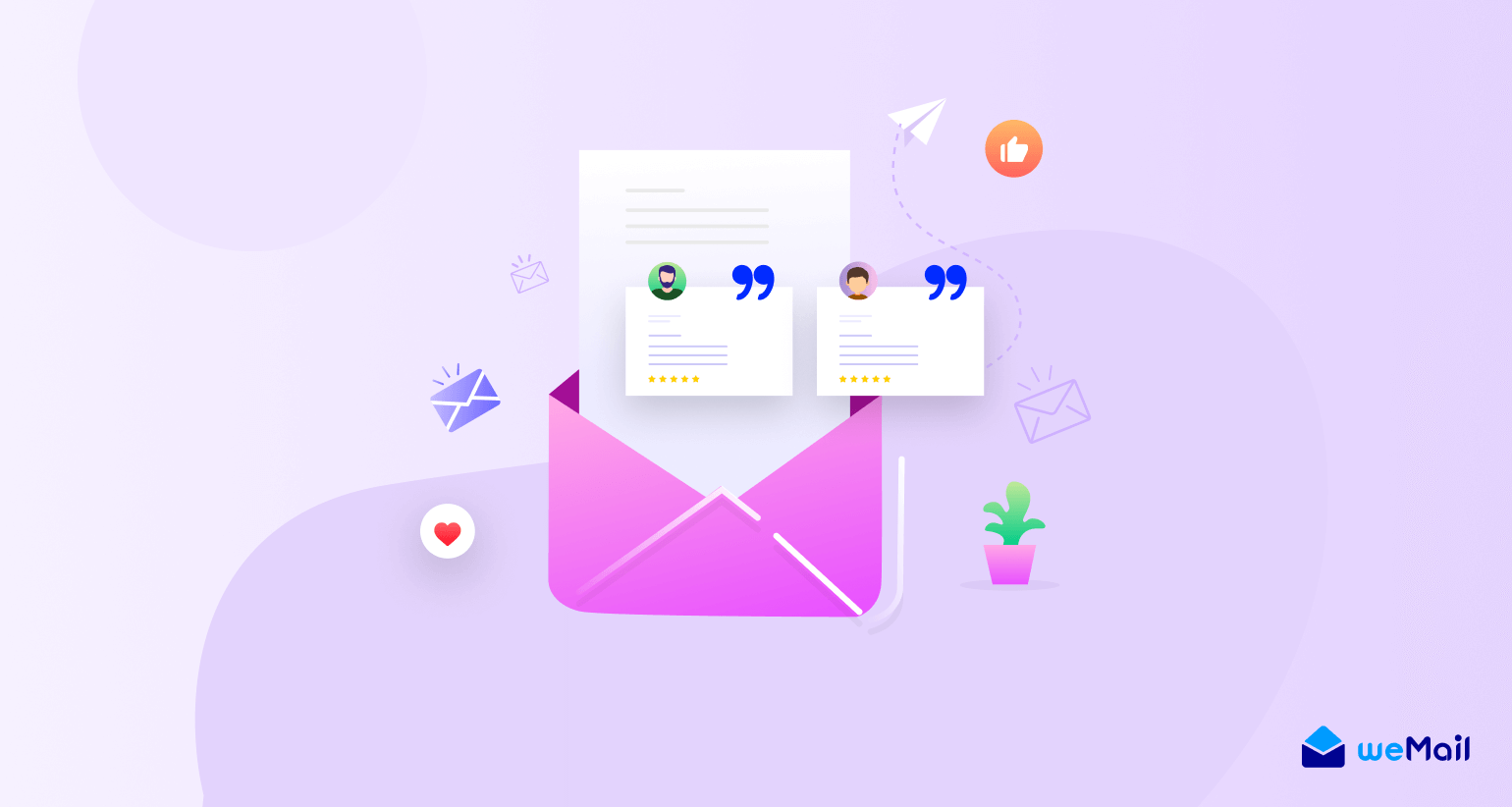 Email is a great way to ask for surveys. You can personally ask your subscribers or users to give feedback about your products, blogs, or an update through email marketing. You can either take them to a landing page dedicated to collecting surveys, or you can embed the survey in the email body. Both ways are useful. And the first one even ends up increasing the traffic to your site. No other marketing channel can get you this fast real-time survey or feedback.

11. Email Marketing Allows Targeted Messaging
Targeted messaging is a way to reach a customer following their action, locations, or profile data. Hence, email is one of the best ways to send targeted messages to segmented subscribers. In one of their research, Gartner L2 found that target emails have a 42% higher open rate than generic emails. When you send strategic email campaigns that will be based on different user segments, your user definitely going to get a personal email experience that eventually leads to more conversions. This kind of close target messaging is very unlikely to any other marketing channel.
Final Thoughts on the Importance of Email Marketing
The current ROI of email marketing is 4200% percent. And, 59% of B2B marketers believe email is their best way to lead generation. As a cherry on the top, marketing & advertising emails are influencing the buying decision for more than 50% of customers.
So, if you are going to try email marketing or planning to do so, it's never been late and you should have nothing to hold back. As a seasoned and age-old marketing channel, it could offer you a whole world of innovative email marketing strategies to implement in your business, and you can see a lot of helpful email marketing platforms to choose from according to your scope and budget.
We believe this blog helps you clear your confusion about whether you should go for it or not. Let us know is it helpful enough or do you have more questions to ask.
Subscribe To Our Newsletter
Don't miss any updates of our new templates and extensions
and all the astonishing offers we bring for you.