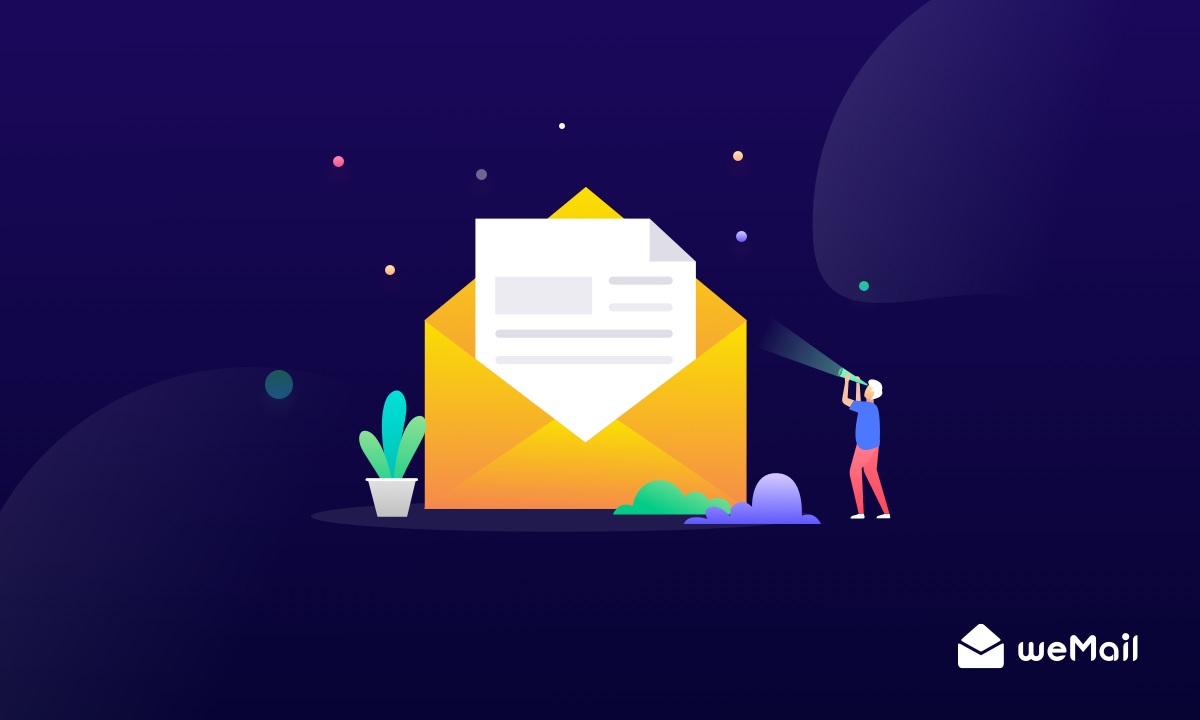 The Ultimate Email Marketing Stats & Facts You Should Know in 2023
Email marketing is an ideal way to immediately communicate with potential clients. In fact, the result of email marketing is really striking which can do much more than just receive messages in inboxes.
However, there are a lot of available resources you can find to learn the results of email marketing – actually most of them are theoretical opinions. But still, some of us don't know the actual reason why should they need to use email marketing as a part of their business plan; or they think it's totally dead.
That's the reason you should take a look at some of the powerful email marketing stats and come to a conclusion by separating facts from theories. Because numbers speak bigger than words, and email marketing stats utter even louder.
So, if you're about to start utilizing email marketing for your business? Then the below email marketing stats can do a favor for you. Keep reading the post and get your answer.
30+ Email Marketing Statistics and Facts for You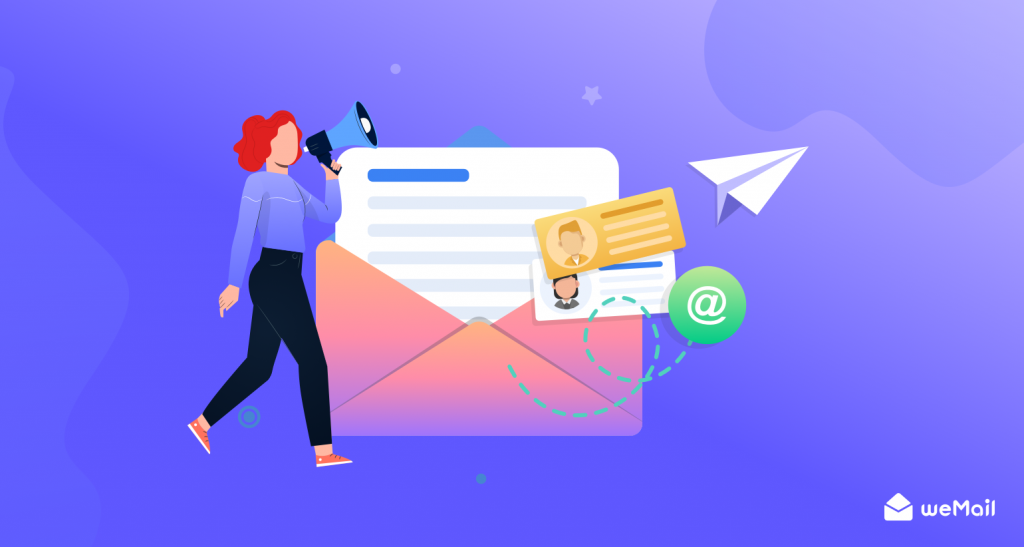 Email marketing is on the rise and it has become a powerful medium for marketers especially online retailers. But without knowing the proper implementation of email marketing, marketers still face it as a difficult job to do. So here's a list of some of the amazing facts and stats that will prove how valuable email marketing is in these modern days of business. Check them out!
01. Is Email Marketing Dead or Still Performing?
Let's figure out the answer to the given question:-
There are 4 billion daily email users
37% of companies are increasing their email marketing budgets in 2023
In 2018, more than 293.6 billion emails were sent and received per day
Almost, 89% of marketers use email as the prime medium to generate leads
Back in 2019, the average open rate was almost 22,15%
More than 86% of professionals believe in giving priority to email connections
In Europe, North America, and APAC, email marketing is the most extensively practiced method for customer engagement – which is more than 77.6%
47% of marketers believe that email marketing is the most effective marketing channel whereas 39% only for social media, 33% for SEO, and 33% for content marketing
To distribute content progressively, 93% of B2B marketers use
As communication is the main part to do business online, for instance almost 72% of customers prefer email as their main channel
The revenue of email marketing is aimed to reach almost $11 billion by the end of 2023.
02. Importance of email marketing in 2023
From the earlier section, you may now understand why email marketing is still growing. Right? Now it's time to show why is email marketing so successful. Let's figure out by the following statistics:-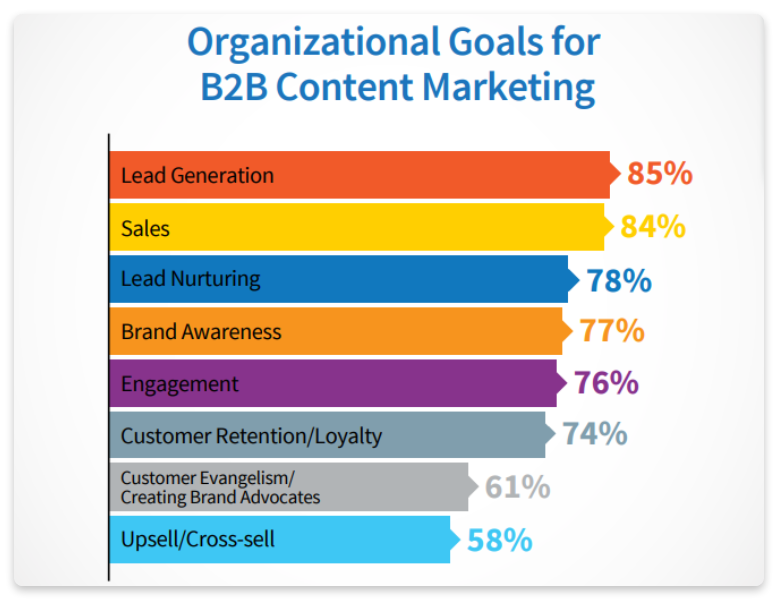 More than 21% of emails are opened within the first hour of delivery
Email marketing boasts a 4200% ROI for every $1 spent
59% of B2B marketers prefer email to generate leads
Email is 40% better than other marketing platforms to convert compared to Facebook and Twitter
40% of B2B marketers believe that using an email newsletter is the most crucial content marketing strategy
37% of respondents named email as the most productive channel to increase customer loyalty and retention
Almost 50.7% of customers are being influenced by marketing & advertising emails
03. Mobile Email Marketing Statistics
We know how email marketing is gradually uplifting its gear and helping worldwide businesses to grow fast. Yes! to accelerate this momentum, mobile technology has boosted up email marketing more. People feel comfortable with their smartphones, tablets, and other handy devices that are easily carried. And they can check emails anytime, anyplace. So let's check the facts about mobile email marketing statistics below:-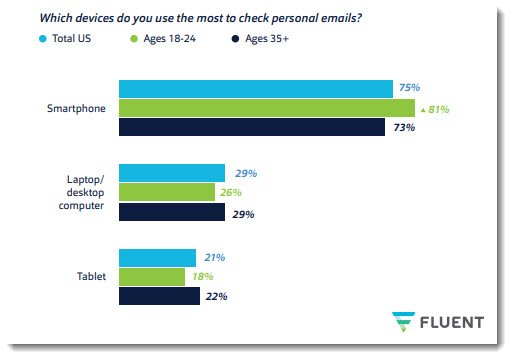 Mobile opens are considered for 46% of all email opens – Litmus
Almost 35% of business professionals check email on a mobile device – Convince & convert
Apple iPhone is the most popular mobile client for reading emails with 29% of all opens occurring on this platform – Campaign Monitor
In 2018, more than 2.2 billion people were mobile users – Campaign Monitor
Even though people check email on iPhone devices initially, more than 1.5 billion users are using Gmail as it's the most-used email service – CNBC
Also Read:- 21+ Online Marketing Tools That you can use in 2021
04. B2B email marketing statistics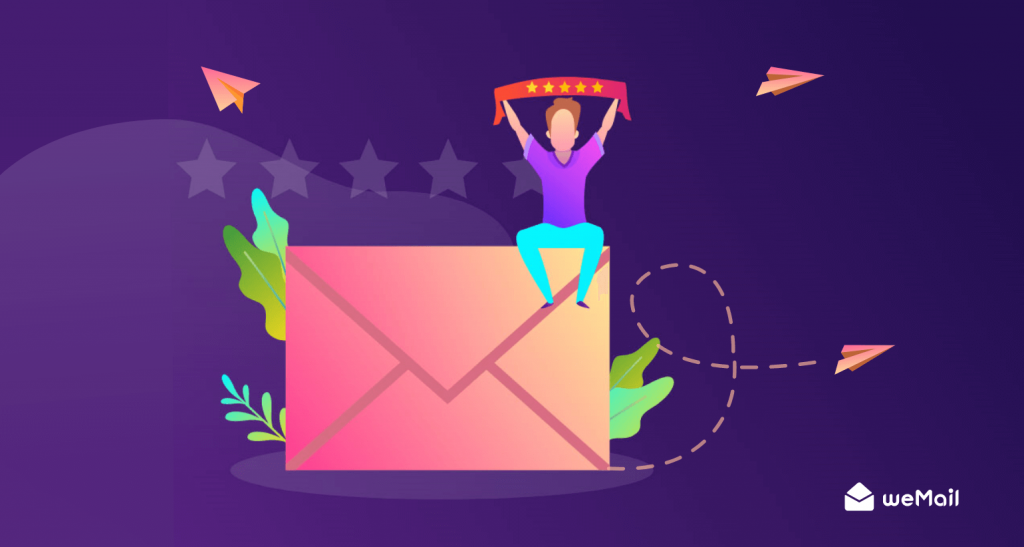 Like other business niches, email marketing has also some strong impacts on B2B businesses. From direct communication to make potential customers & nurture them ideally, email marketing and its strategies are supporting marketers to produce the best results in a quick time.
So, to know the credit of email marketing B2B business, we've some statistics to share with you. Let's dive in to check them out.
Almost 81% of B2B marketers say their most used form of content marketing is email newsletters
Not more than 16% of all emails can make it into the inbox – Email Tool Tester
87% of B2B marketers say email is one of their top free organic distribution channels – Content marketing institute
90% of content marketers say email engagement is the top metric they track to measure content performance – HubSpot
More than 85% of B2B organizations use email marketing solutions to accomplish their content marketing tasks – Content Marketing Institute
99% of buyers, consumers, and customers check their email accounts every day to stay up to date
05. B2C email marketing statistics
Now let's check out some of the interesting things about B2C business and how email marketing is facilitating this sector for a long time.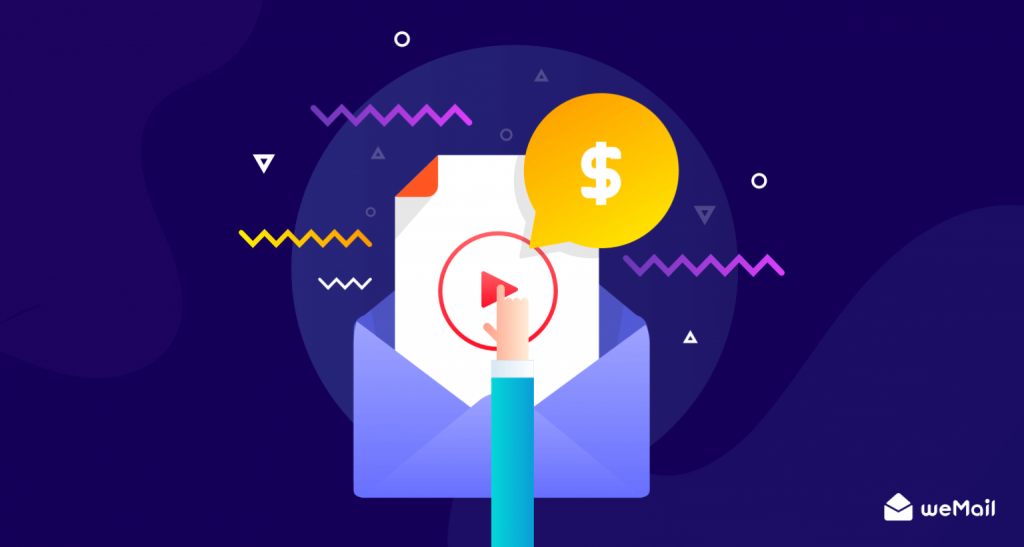 80% of business professionals believe that email marketing increases customer retention – Emarsys
Almost 21.33% is the average email open rate for all types of industries
Marketing emails sometimes look very monotonous as it comes randomly. But 59% of respondents still believe that these types of emails influence customers' purchase decisions – SaleCycle
Interestingly, the maximum email open rates happen when the email is about hobbies, which is about 27.35% – MailChimp
More than 59% of marketers state that email is their biggest source of ROI – Emma
Also read:- 13 Digital Customer Experience Trends That you can follow
06. Email Personalization & Segmentation
Without the proper email segmentation, you can't send personalized emails to your clients. After that, an email list comes to play the role. According to the segmentation, your next step is to prepare an email list for your next email campaign. So let's see some of the interesting facts about email segmentation its benefits.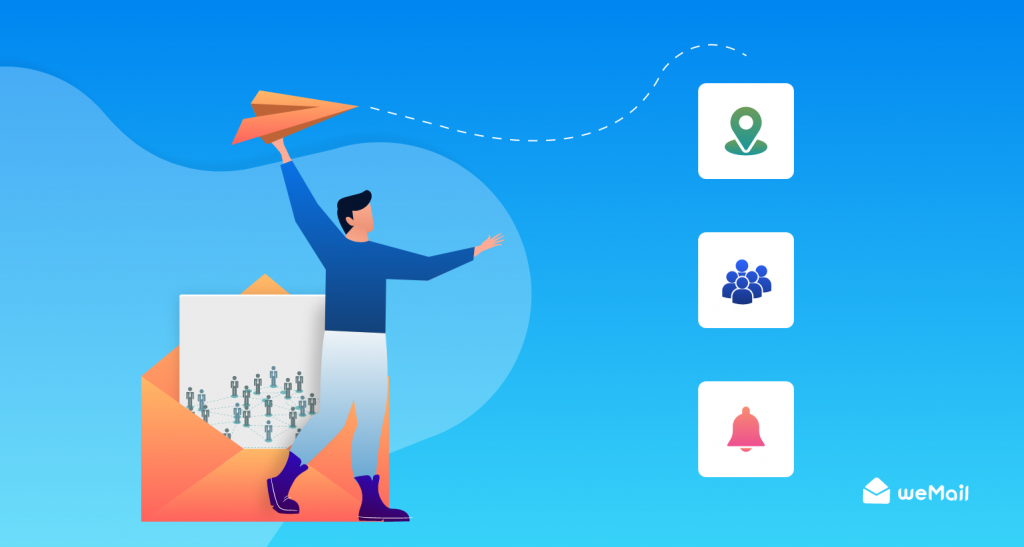 In 2017, email list segmentation and personalization remained the most powerful email strategies
Segmented email campaigns have 50% higher CTR than non-targeted campaigns – Help Scout
Implementing personalized emails can increase the open rate by 82%, higher CTR by (75%), and better customer satisfaction by (58%)
A segmented email campaign earned a 94% open rate and a 38% CTR, compared to a 42% open rate and 4.5% CTR in a non-segmented email campaign
Applying segmented audiences for the campaign is far away better to increase the 760% revenue – Business to Community
More than 88% of users feel that they are more likely to reply to an email positively if it seems like it's been individually planned for them
07. Some Other Crucial Things To Notice
Here we'll try to share some important aspects of email marketing. For example, using subject lines, emojis, videos, images, etc on an email copy. Let's check out below and learn some interesting facts:-
More than 47% of people open the emails after watching the subject line and 69% of customers report emails as spam if the subject line is not relevant to them – Optin Monster
Almost 22% of emails are more likely to be opened if the personalization emails have a subject line – Business to Community
40% of People like informative emails more than promotional
68% of millennials use and like to receive emails with emojis, GIFs, and stickers in their emails
Using relevant emojis in holiday campaigns can decrease the complaint rate to 0% – Return Path
Using the word "video" increases open rates by 19%, CTR by 65%, and cuts the number of unsubscribes by 26% – Synda Cast
Videos are effective in terms of educating almost 90% of people to make a purchase decision – HubSpot
Emails that include graphics have a higher open rate (27%) and CTR (4.5%) than that of text-based emails (20% and 3%) – Get Response
Must read- How to use emojis in emails to increase open rate
08. General FAQs About Email Marketing
01. Is Email Marketing Cost-Effective?
Yes, of course, email marketing is sure to be one of the cost-effective marketing methods for every business type. It's to be said that for every $1 you spend on email marketing, you can expect an average return of $42. So you can now understand the impact of email marketing.
02. Does Email Marketing Help To Distribute Content?
Yes! email marketing is one of marketers' favorite content distribution methods. And almost 87% of marketers believe that it's best to deliver their content to the preferred channels.
03. How Many Users Believe That Email Can Grow Their Business?
The answer is Yes and the number of 81% SMBs still believe this. They state that email can produce customer retention and acquisition in terms of organic search, paid search, and social media.
04. Which Part of the Email Grabs More Attention from Customers?
The Subject lines with a great welcome email can do the job easily. Yes! according to the stat, the average open rate for a welcome email is 82%. So you can try this out on your next email campaign and observe the result. You can easily understand the differences.
05. What Is Buyer-Persona? How to Create it?
Basically, a buyer persona is segmenting audiences based on their activity on your website. It can be divided by age, occupation, and other attributes. To get a better result from the business, you must have a precise buyer persona so that you can work on it and prepare your next marketing plan.
06. Which Time is the best for sending emails?
Actually, it depends on the business type that you are managing. But overall, you can pick Tuesday and Thursday for sending emails to get the best results.
Also read:- Some interesting and important things to know about Email Marketing
If you want to know more from us, you can always subscribe and get connected with us and get yourself up to date.
What Do You Think About These Email Marketing Stats
After going through all these amazing facts and email marketing stats, you may now understand its importance and how it's impacting different online fields. So now the decision is in your hand. If you're still not using any email marketing solution for your online business, then it's high time that you should use it.
From sending personalized emails to increasing revenue, an email marketing tool can perfectly do the job for your business. That's why more than 68.5% of marketers believe that automation has helped them to send more targeted emails by personalizing and tracking customer experience.
Subscribe To Our Newsletter
Don't miss any updates of our new templates and extensions
and all the astonishing offers we bring for you.