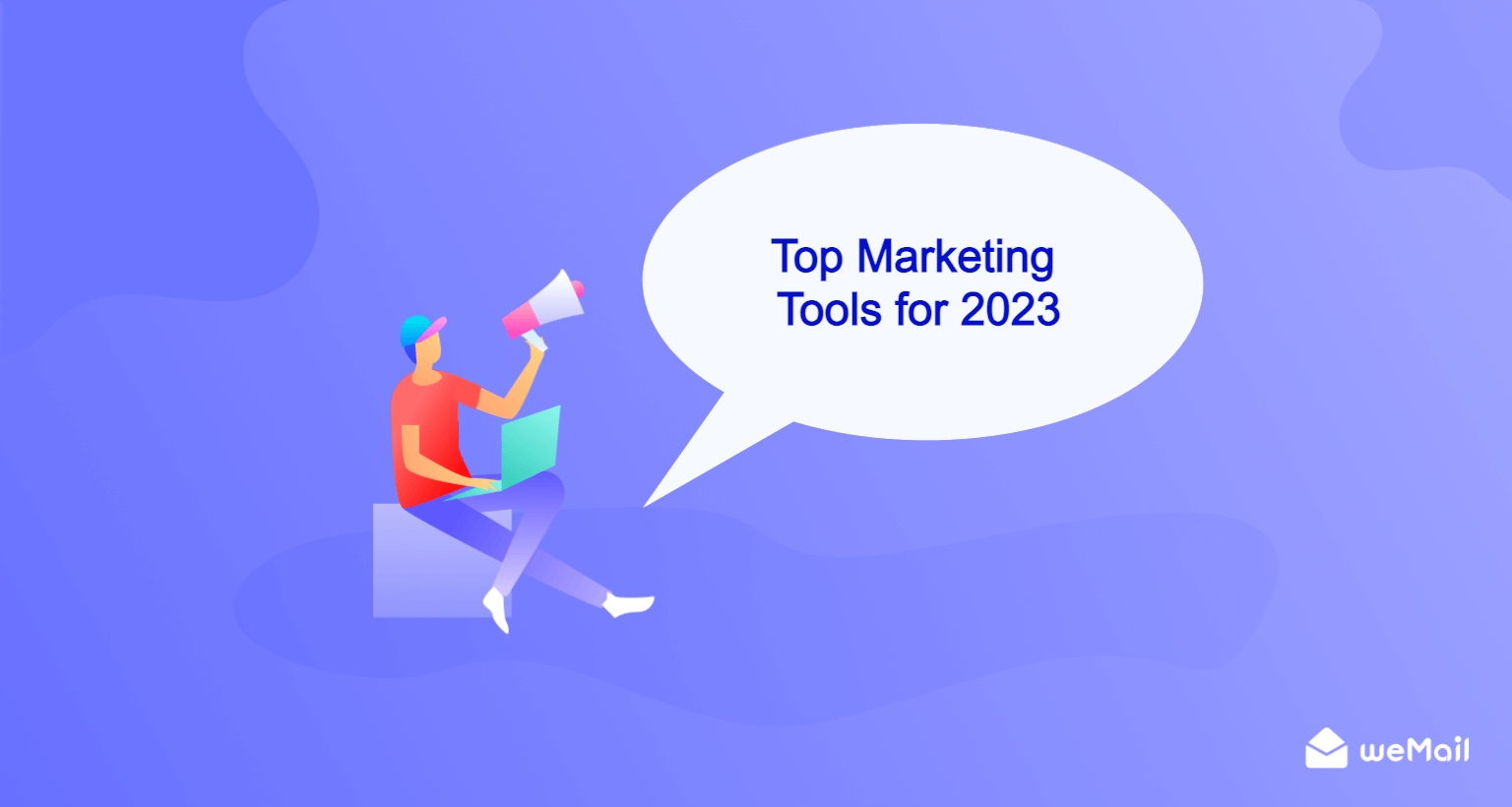 21+ Online Marketing Tools You Must Try To Ensure Business Growth in 2023
Thinking about which online marketing tools should you adopt in 2023?
Companies from all over the globe have been using different online marketing tools to promote their services, raise their brand voice & identity, and build relationships with potential prospects.
This is why it's quite essential to have in-depth knowledge of every marketing tool.
Today, we're going to introduce some of the top online marketing tools to you. All of them are popular and effective in terms of providing the best support. So if you're planning to change your marketing plans in 2023, this article is for you.
Why Do You Need Online Marketing Tools For Your Business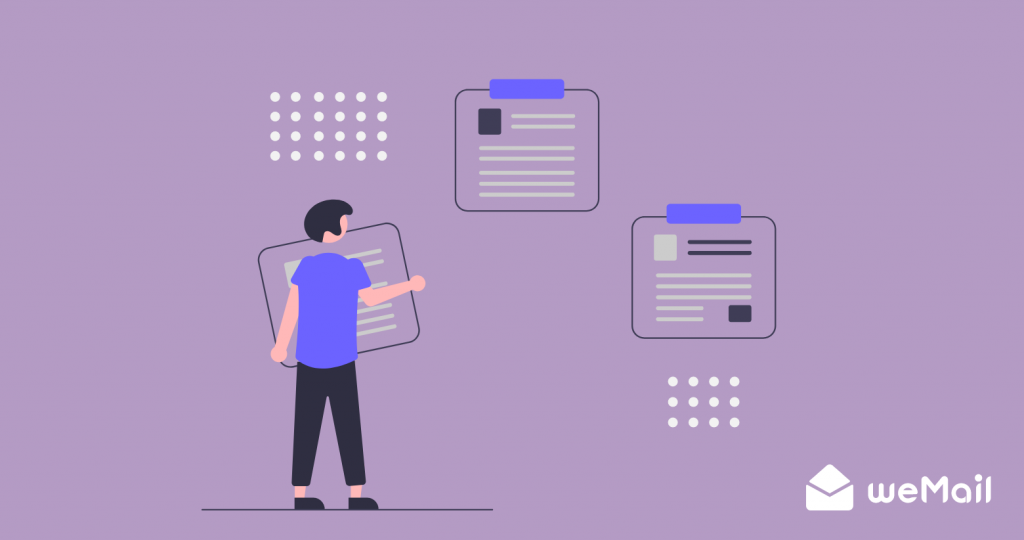 Marketing tools are tools that companies use to develop & promote their products; services

Marketing Business News
In simple words, business is all about marketing plans. And marketing tools help to execute the plans quickly so that you could bring success to your business.
But if your business doesn't have any marketing plans, the outcomes of your advertising, marketing, and promotion efforts will not perform as per your expectation.
In short, smart marketing plans with some effective tools can help you to handle customer data for analyzing how shoppers or customers will behave with your products or services in the future. So how do these tools help businesses to grow and collect customer data?
Well, these are social media marketing campaigns, pay-per-click ads, blogging, direct marketing, content marketing, and many more. So these metrics help marketers' to collect data and take action for the next marketing plan.
Okay, now let's take a look at the benefits that you could get if you smartly utilize marketing tools for your online business.
Helps to collect consumers data in real-time
Gives you the opportunity to the improvements
You can personalize your customers to better engagement & increase revenue
Provides you to analyze web traffic to enhance SEO opportunities
Gives a more refined segmentation of data
Identifies promotions opportunities for the targeted customers
Monitors your website health for the better scopes
Builds up robust relationships with the prospects
Moreover, helps you to reach globally
Must-have Online Marketing Tools For 2023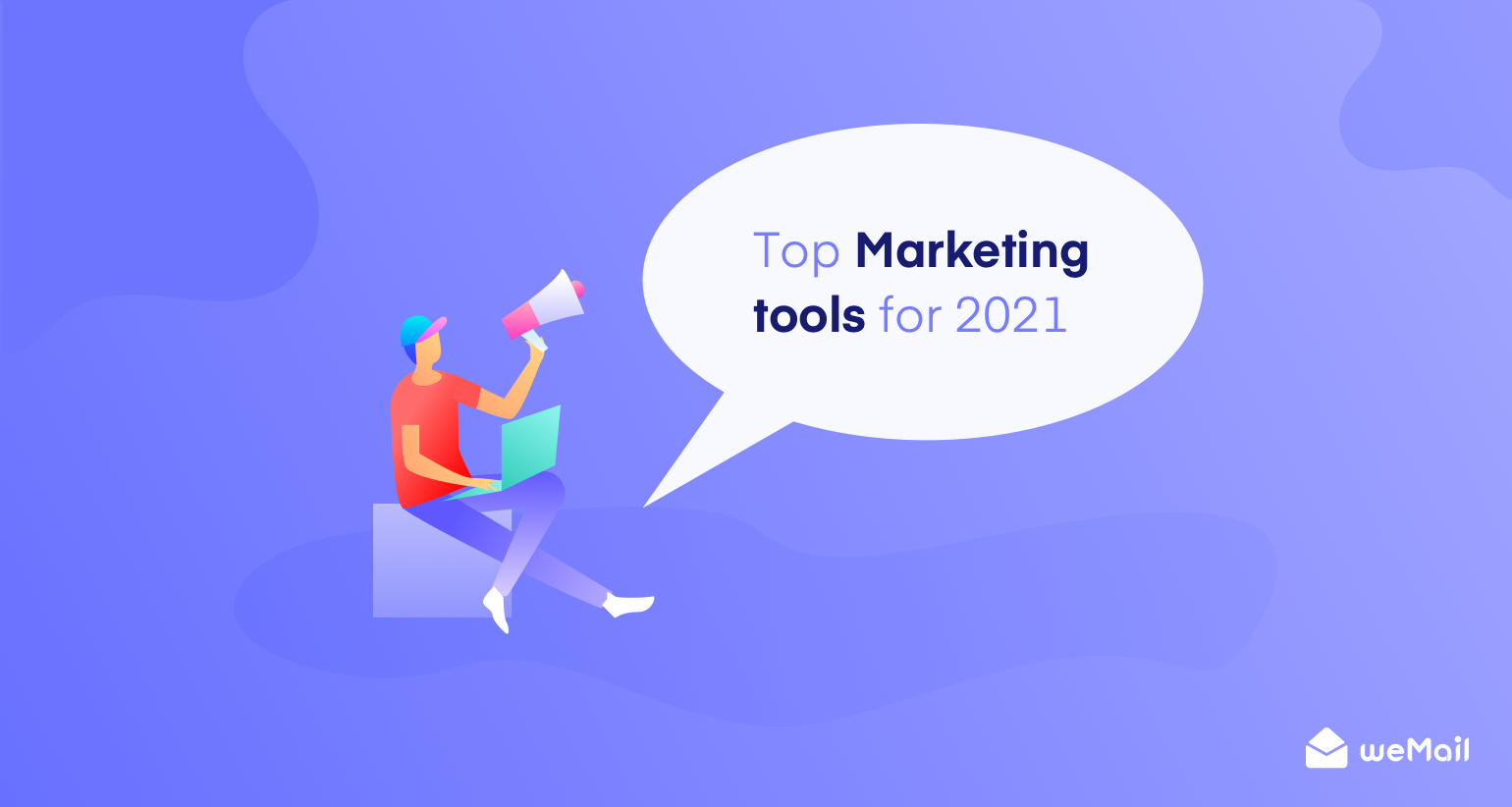 Now we're going to outline the top online marketing tools that you need before planning to add in 2023. Maybe you have already familiar with some of the tools or others might be totally new to you. But from your social media marketing efforts to project management, every tool will help you bring the ultimate success to your business.
For Easy Navigation, check out the list here:-
Email Marketing Tools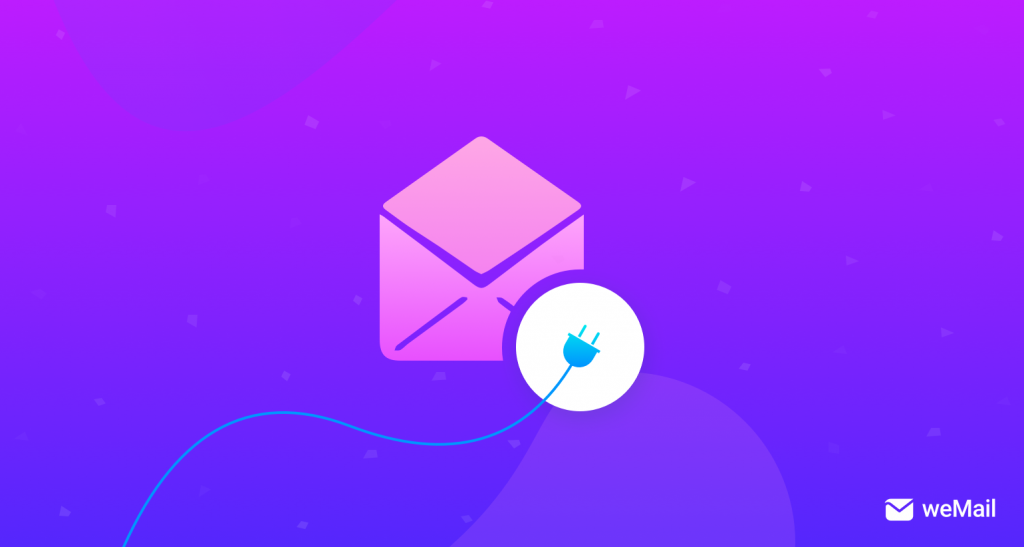 Email marketing is one of the best marketing tactics that help to interconnect with customers. So if you're unable to build a global network with customers, adopting a prominent email marketing tool could easily do the task for you.
So in the email marketing tools, we have compiled a shortlist so that you can easily pick up the right one for your business in 2023.
1. weMail
weMail is a cloud-based email marketing solution that helps users to create beautiful campaigns for newsletters, analyze users' data, collect leads, prepare automated email lists, and add subscribers as they want.
More importantly, it can smartly handle big file loads without even harming the website's speed. You can instantly send emails via Amazon SES, SparkPost, Mailgun, or your favorite SMTP provider, using weMail.
2. Campaign Monitor
Next, we have Campaign Monitor as our top email marketing tool. It's also a splendid email marketing solution for users. It includes two major parts. Email automation & eCommerce stores. However, it also includes some useful features. For example, a slide-out option for subscription, a lite box feature, a Bar option, button shortcodes, and more.
3. MailChimp
MailChimp is also a well-renowned email marketing solution like Campaign Monitor. This marketing tool started its journey in 2001. And now more than 136+ countries are utilizing this solution as a primary email marketing & email designing tool for their online business.
However, it has drag-drop features, the preferred size to store media files, a photo editor, and a reporting feature. So if you're looking to use this tool for your business, without any doubt you can try it! The email segmentation capabilities will also give you to separate customers according to their attributes. So all in all it's a handy tool.
4. EngageBay
EngageBay offers you an all-in-one standard email marketing tool for your online business. It is the best solution for managing and sending out bulk emails and boosting your sales and profits instantly. Its features include a drag-and-drop email designer, built-in WYSIWYG editor, responsive design capabilities, multi-user access, social promotion abilities, landing page creator, A/B split testing, and integration with other marketing tools.
It is a robust, powerful, cloud-based email marketing tool that allows companies to set up easy-to-use campaigns that promote offers, coupons, events, and more to their customers.
SEO Tools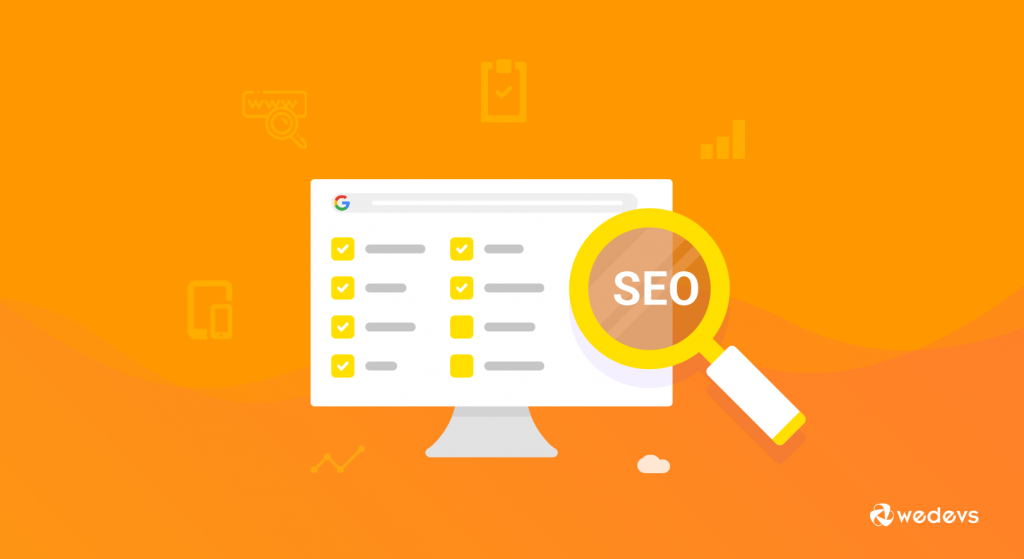 Where your marketing plans help you to stay structured all the time, SEO efforts help to grow your online appearance for reaching big audiences. Yes, search engine optimization (SEO) is another important aspect due to ranking well in the Google SERP (search engine result page).
So let's check out the top SEO tools that you can use in 2023.
5. Moz
Moz includes two major features for users – free & premium versions. Using this popular tool you will get all the basic SEO needs at a time. Such as you can track your site's ranking, monitoring website health, research keywords, generating content ideas, analyze competitors, inspecting the site's performance, and more. So all you need to do is enter your business's information and Moz will bring out all information automatically.
However, to use more advanced features you can switch to the pro version. You'll get more in-depth SEO ideas and add features to better your SEO effort for your business using the pro version.
6. Screaming Frog
Generally, Screaming Frog works like a spider tool to detect the performance of your website pages or specific ones. As a result, you'll get an overall analysis of their performance. Thus you'll have opportunities to improve. For example, you have any broken or spammy links & pages, error redirects, and much more. So this tool will let you fix all these errors & guide you for further initiatives.
7. SEMrush
Another sophisticated SEO tool that comes into our list is SEMrush. It's also a popular and well-renowned SEO tool for users. The interesting part of this tool is to easily competitors' analysis features. This tool will let you research the competitor's backlinks, monitor their variations in the ranking, and help you to get a full competitive analysis in an organized way.
Digital Paid Marketing Tools (Retargeting Paid Platforms)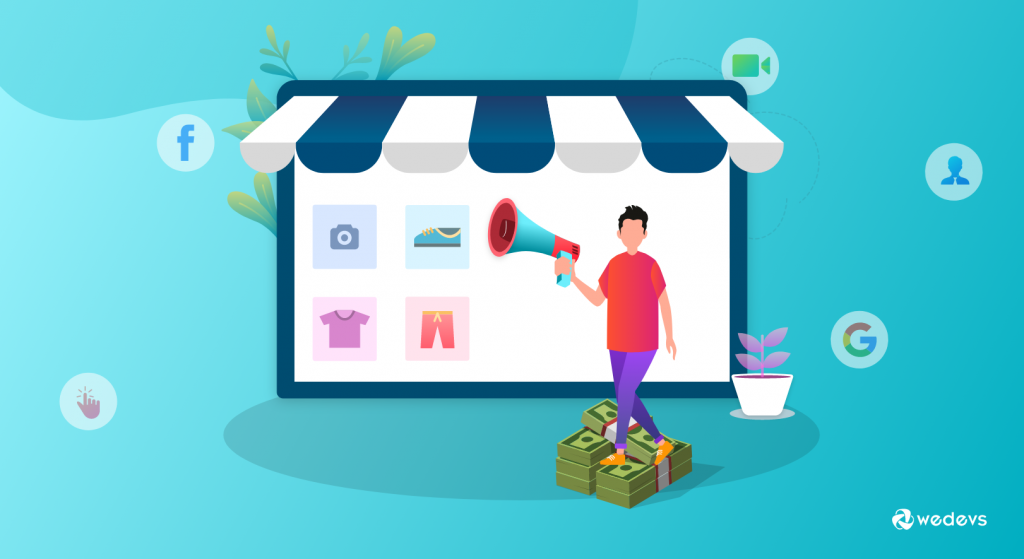 Well, when you're not getting enough traffic to your website or any social handle organically, then you can opt for paid marketing tools to reach more audiences quickly. It may seem a daunting task to grow more audiences organically.
But using paid marketing tools can do that job easier for you. Therefore, if you want to grab more customers, especially during the Holiday Seasons, you should go for Paid Marketing to beat your competitors and drive more sales.
So let's check out some of the best-paid marketing tools below.
8. Google Ads
When it comes to talking about paid marketing, Google Ads comes to everyone's mind first. Yes, we often see different ads running while browsing Google. Check out below👇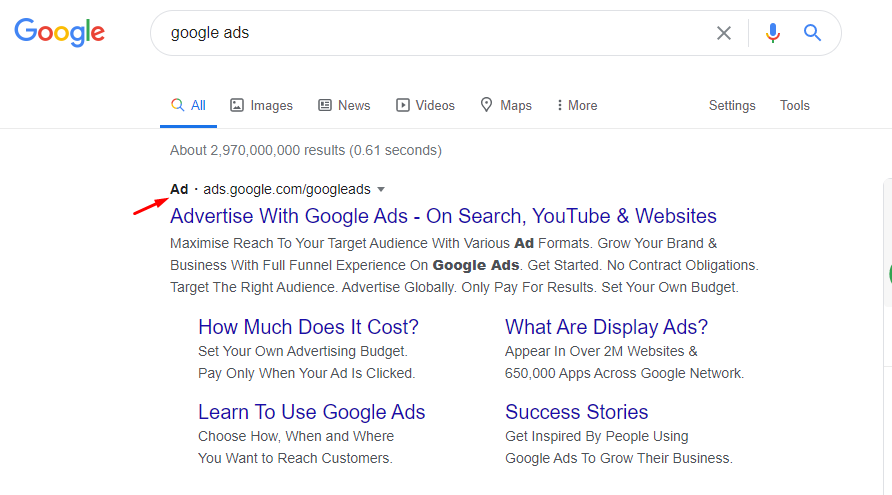 However, there are multiple facilities that one can get with Google ads. For example, you can set the budget, auto-click-impression generator, estimated audience reach, keyword diagnosis, filter audiences, set the location, etc. So it will help you to organize your ad campaign perfectly for reaching higher-level audiences fast. You can also call it Google Display Ads.
9. Facebook Ads
Next, we have Facebook ads, one of the best online marketing tools so far for digital marketers. Research from Advertise Mint showed that almost 50% of Facebook ad revenue directly comes from the U.S. and Canada. So if you wish to build a global appearance, Facebook ads could be a big chunk to reach global audiences easily. All you have to do is understand the basic promotion process of Facebook ads.
However, Facebook has the power editor which is owned by Facebook itself. So this feature helps users to create & run specific ad campaigns. We all know that Facebook is constantly improving its ad platform. And also it has been frequently releasing new targeting & budgeting features for users.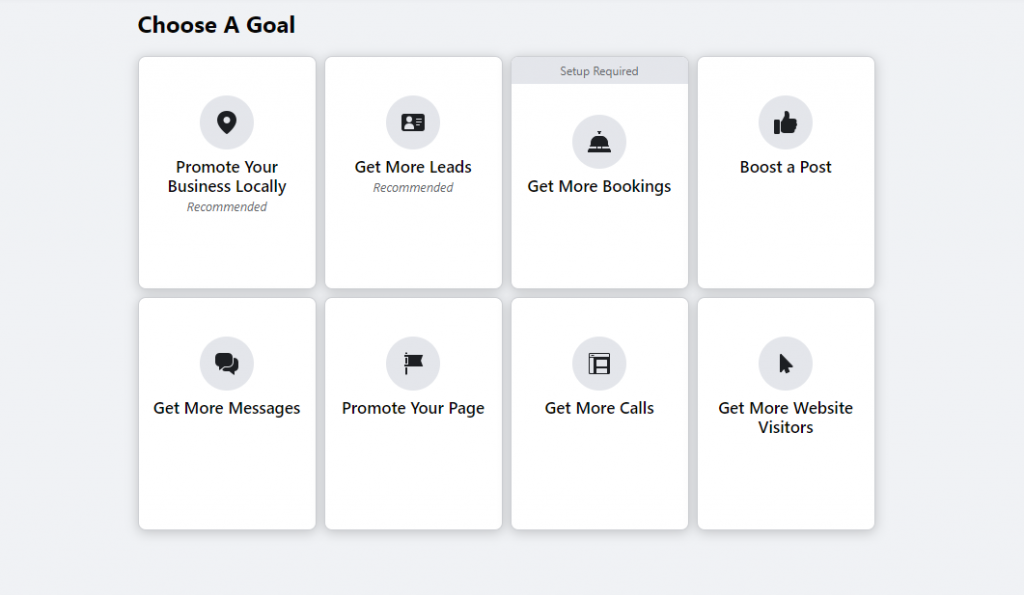 And the amazing part is, marketers can just simply start doing promotions without the interruption of any third-party fee or hassle. In fact, you'll get a detailed parameter to ensure that you target the right audience that you want without spending unnecessary money.
10. Twitter Ads
Twitter is another useful platform where brands should consider advertising. It has some useful elements for targeting and segmentation functionality to target preferred keywords. As a result, if someone Tweets out, or uses a Tweet including that Keyword, then the keyphrase will be automatically targeted. However, this process is so handy when you're targeting mobile users. Because more than 86% of Twitter's ad revenue came from mobile in 2015😮
So just simply give a title, provide your card details, fill out the formalities, set the start-end time and that's it you're about to run your first Twitter campaign.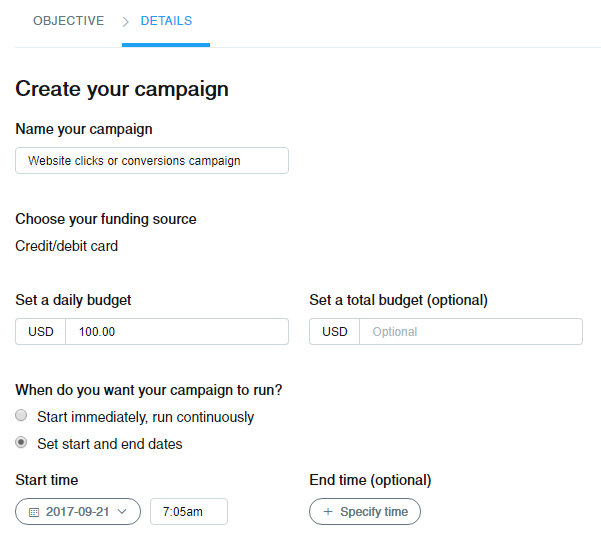 Content Marketing Tools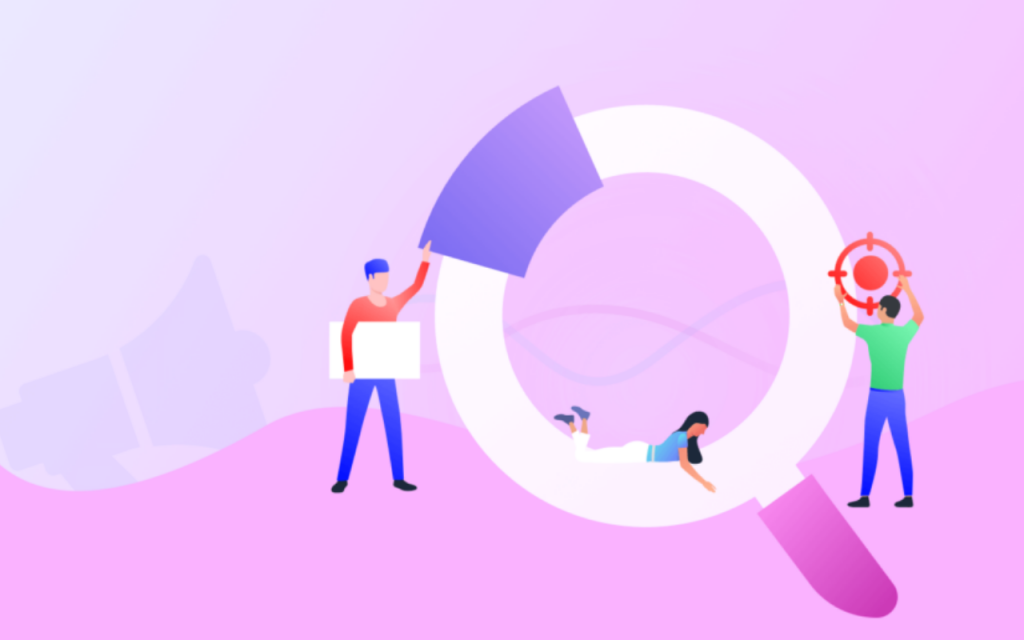 Content Marketing provides 4x the ROI of our traditional marketing spend

Ann Handley
The term 'Content Marketing' acts as a medium to develop relationships with customers. So, to grow your online business perfectly & optimize web content with better SEO strategies, content marketing could be the best option for you. Because it's cost-effective, time-reducing, and easy to do.
11. Buffer
Buffer is one of the top-notch content management tools. Yes, using this tool, you can manage multiple social accounts, set up your own schedule, customize different updates, easy to apply on different browsers, etc. It helps to bring a quick solution by automating the system. These are the important facts that you'll get after using Buffer.
12. Crazy Egg
Using crazy eggs, you can increase conversions for your business. Also, you can utilize it for improving the website design and for getting better SEO results. After you visit Crazy Egg's website, you'll an option to put your website URL. And it will instantly give your website's sitemap. Thus it helps to identify the site's errors and blunders.
13. BuzzSumo
Find the content that performs best Collaborate with the influencers who matter

BuzzSumo
For a content generation, BuzzSumo is like a boon! Yes, you can get tons of content ideas within a second. Only you just need to put the content topic that is going around on your mind and paste it. That's it! It will generate the content for you. Also, you can find the most viral topics, trending facts, and other stuff here.
Interestingly, it can settle your target audience according to infographics & help to promote content on Twitter.
Web Designing Tools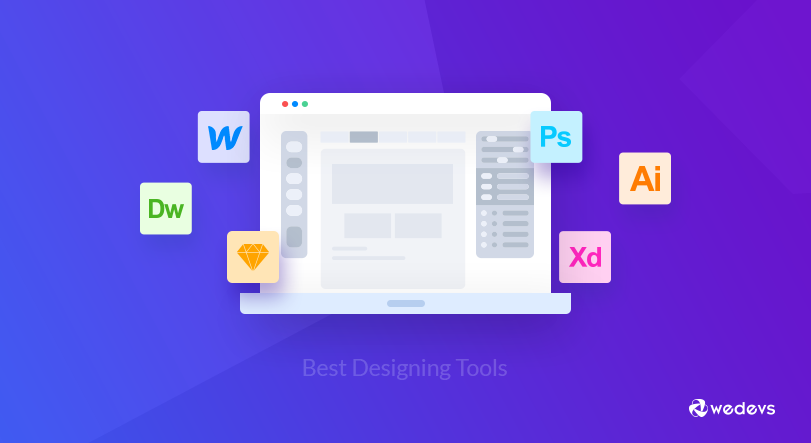 Nowadays, designing a full-fledged website & give it a professional look is not a difficult task as it was before. Especially, if you're a WordPress user, then you don't have to worry about it. Whether you're a pro user or novice, using some top-rated web designing tools (page builders in other words) and following the basic design requirements, you can easily build a dream website for your business.
So, let's check out some of the best website designing tools at a glance and their features:-
14. Elementor
As a WordPress user, you must associate with Elementor. And why not! it's one of the giant page builders in the WordPress industry with over 5+ million active installations.
Elementor gives users complete flexibility to produce endless designs. You can build websites faster than before with this drag-and-drop visual design interface. Also, you can see the preview of every bit that you change. So this is how it can save a huge time & effort in designing a website.
Furthermore, it also includes some advanced functions like advanced accordions, an Image Carousel, sliders, testimonials, toggles, icons, social media, and so on.
15. Happy Addons
If you're an Elementor user and like to explore Elementor more, then Happy Addons could be the best option for you. However, in simple words, Happy Addon is a collection of different Addons that offers a diverse & unique set of web designing functions with highly customizable widgets.
Only using the drag-drop feature, you can easily give your website a fully professional look. Most importantly, you don't have to be a gem in coding or programming languages. Just use simple tricks, imagine your design, and visualize it into reality. That's it!
16. Divi
Using the user-friendly modules & extensions of Divi, you can easily create high-converting sites. This plugin provides an easy design interface that performs perfectly with the Divi theme builder. As a result, you will get a simple design opportunity for the design layout.
It supports 66 (free & pro) modules. And only using the drag-drop facility, you can use these modules anywhere in your design. Also, you can save your layout design for further needs.
Web Analytics Tools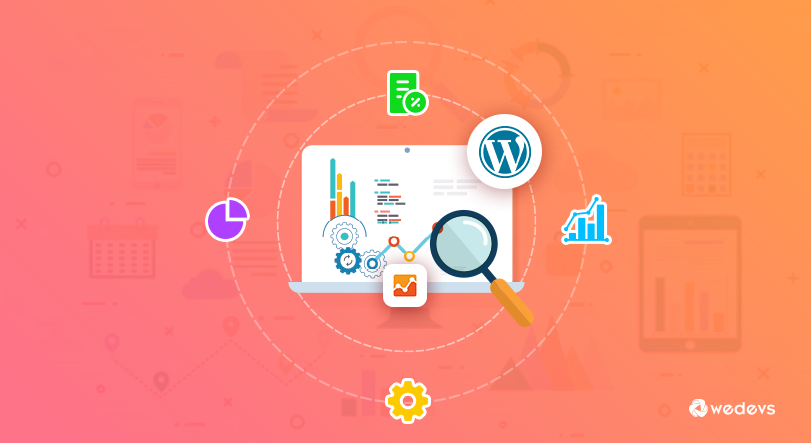 If you want success in your business and website, then you must analyze your customer data and information to define their buyer persona. Otherwise, you can't make the perfect relationship with your prospects and it will result in losing potential customers quickly.
So using some of the best analytics tools can do this job easily and give you real-time information in a quick time. Therefore, as a marketer, you must know your customer better than they know you. Okay, let's take a glimpse at the following analytics tools that you must try in 2023.
17. Google Analytics
Google Analytics is one of the top marketing tools for most marketers these days. Google Analytics has advanced analytics features that focus on different important parameters of the website. For example, it can track visitors, their activities on your website, which marketing funnel they are staying in and how much time they spend on your website, etc. So you will get all this important data in real time.
Important:- How to add Google Analytics on a Website
18. Lead feeder
Leadfeeder is a B2B lead generation tool that classifies other companies browsing your website. Whenever someone from your preferred company enters your website, it automatically collects the visitor's information and sends all the details to your email.
After getting the initial information about the leads, the software calculates the leads, placing the possible customers at the top of the list. Also, the lead management tool helps you to filter as per their source, location, or other attributes. Again, you can hide & remove leads that you don't want to list.
19. Oribi
Generally, this tool works on event-based marketing (specific ad campaigns) analytics instead of tracking traffic. So, The software traces the actions & ongoing events on your site. For example, total link clicks or downloads. In this case, Oribi collects data & analyzes all these things to expand your lead generation process easily.
20. Supermetrics
Supermetrics especially works to generate reports, fetch data from different marketing platforms; save data in a spreadsheet or a database. You can utilize this super-cool tool to automatically get the data from different channels without needing to use hand-made systems. However, it has integration with Google Sheets, Data Studio, Excel, Snowflake, and BigQuery. And its pricing & features vary according to integration type.
For more web analytics tools, check out the article now!👈
Video Marketing Tools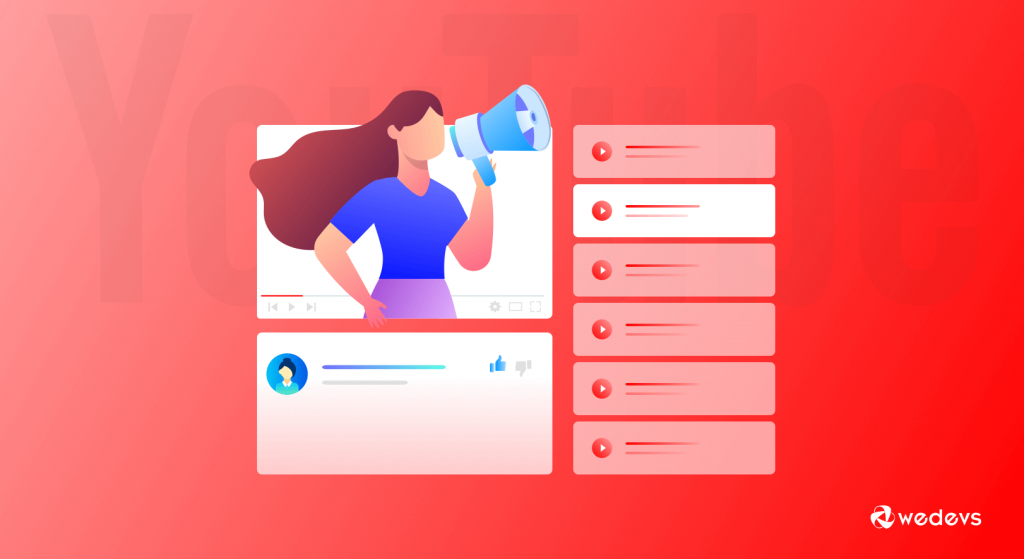 Last but not the least, we'll talk about video marketing tools. Well, users prefer to visualize instead of read these days. This is why 92% of marketers say video marketing is really a crucial part of their marketing strategy. And in 2023, people will spend 100 minutes a day watching online videos.
So you now may understand how important video marketing is. So if you're selling products, or producing good content, then using video marketing tools, you can easily educate your users and send the brand message through the videos.
21. StreamShark
StreamShark is a live-streaming platform (pro). It provides tons of professional video streaming tools. & has secured services and analytic capabilities. Also, it combines a significant number of video tools with huge capacities with powerful analytics. Moreover, you can use this software with Google Analytics and Facebook Live which includes the monetization options
22. ProofHub
ProofHub is an award-winning team collaboration & project management tool. So if you're writing video scripts for your videos, this tool offers an online proofing feature to help you deliver your best content. Other than that you can review, proof, manage, track time, and approve files whenever you like.
23. Final Draft
Final Draft is one of the best screenwriting software that helps writers to write screenplays. It's specially designed to write scripts for film, television, or theater. It has been an industry standard for decades, and popular writers & filmmakers use it. However, it includes SmartType, Story Map, Beat Board, Alternate Dialogue, and more to enhance your screenwriting quality better.
24. Muvi
Muvi is an all-in-one video marketing tool that supports users to quickly launch their brand's streaming platforms like Netflix, YouTube, and Hulu. From your iOS to Android phones, it offers one-tap live streaming, single signing, and social sharing capabilities. Also, it enables marketing professionals to securely advertise to viewers across the web, mobile, and other connected appliances.
Also read: Ultimate YouTube Marketing Strategy That You May Follow
So Which Marketing Tool Do You Prefer The Most?
Well, that's all for today's post. We tried our best to share the most important online marketing tools with you. We believe this post has helped you to find some useful and free online marketing tools. So, picking up the right tools at the right time could bring you immediate success.
If you enjoyed the post, you may also like to read about 👉 10+ Brilliant Email Marketing Campaign Example And Expert Tips to Improve Yours
However, if we missed adding any important marketing tool to our list, please let us know in the comment section below.
Subscribe To Our Newsletter
Don't miss any updates of our new templates and extensions
and all the astonishing offers we bring for you.