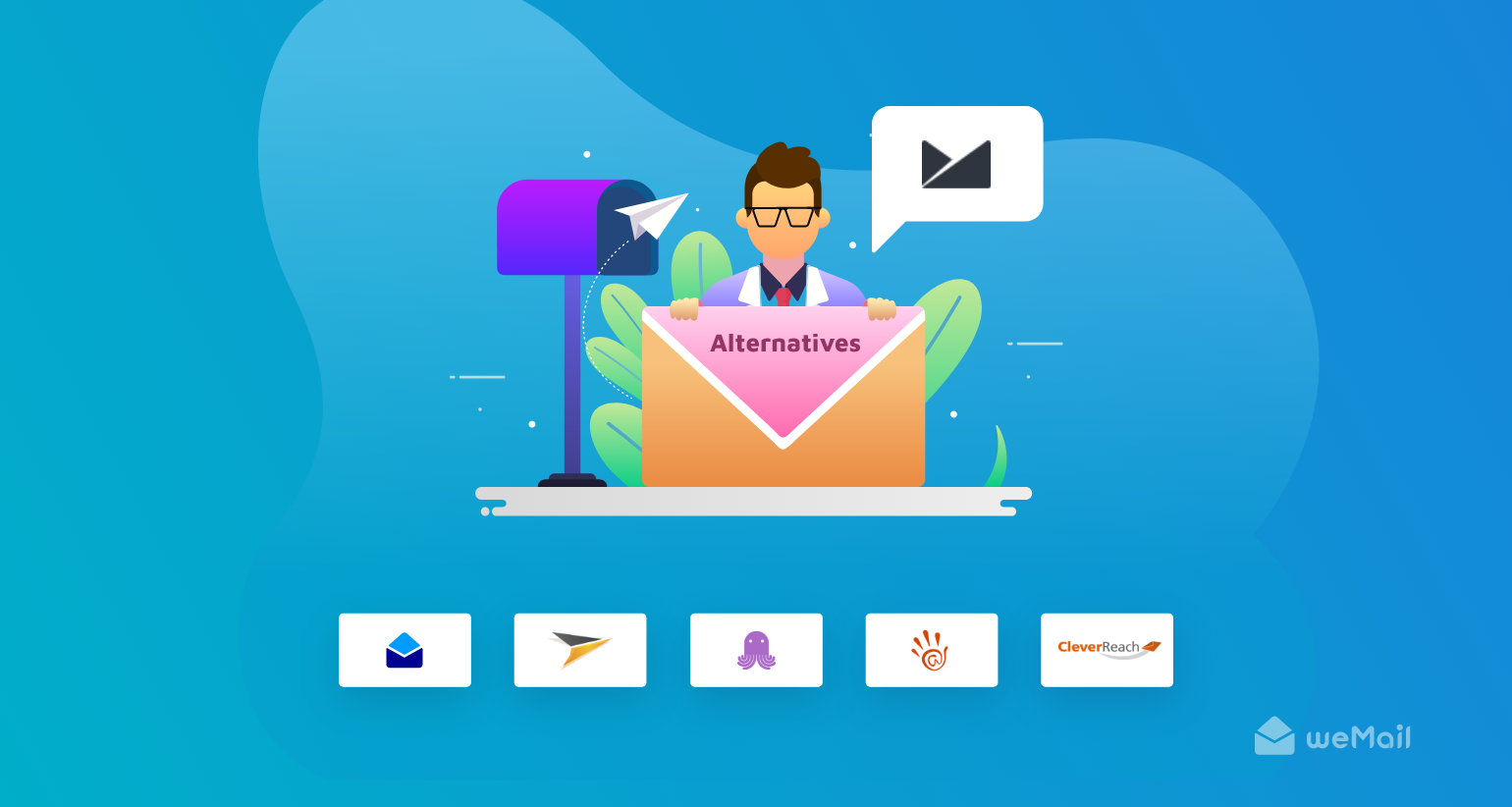 9 Best Campaign Monitor Alternatives You Should Try for Email Campaign
Searching for better alternatives to Campaign Monitor? Have you any preference for that? Well, maybe we can help you with our compiled list of Best Email Marketing tools.
A successful email campaign contains- list building, strong & eye-catchy content, marketing automation, proper analysis, mobile-friendliness, customer focus, and obviously an effective email marketing tool.
All over the world, a large number of marketers are using Campaign Monitor to meet up their email marketing needs. It is providing essential features for a powerful campaign. But you may need to spend some hours to make it efficient.
However, there are lots of email marketing solutions out there that are less time-consuming. It's high time to choose one of these reliable & cost-effective alternatives. In this article, we will share a list of top 9 best Campaign Monitor Alternatives, for those who want to switch into a new system for better performance. Or looking for some substitutes of Campaign Monitor.
Without any further delay, let's check which one could be best for your email marketing.
9 Best Campaign Monitor Alternatives (Experts Pick)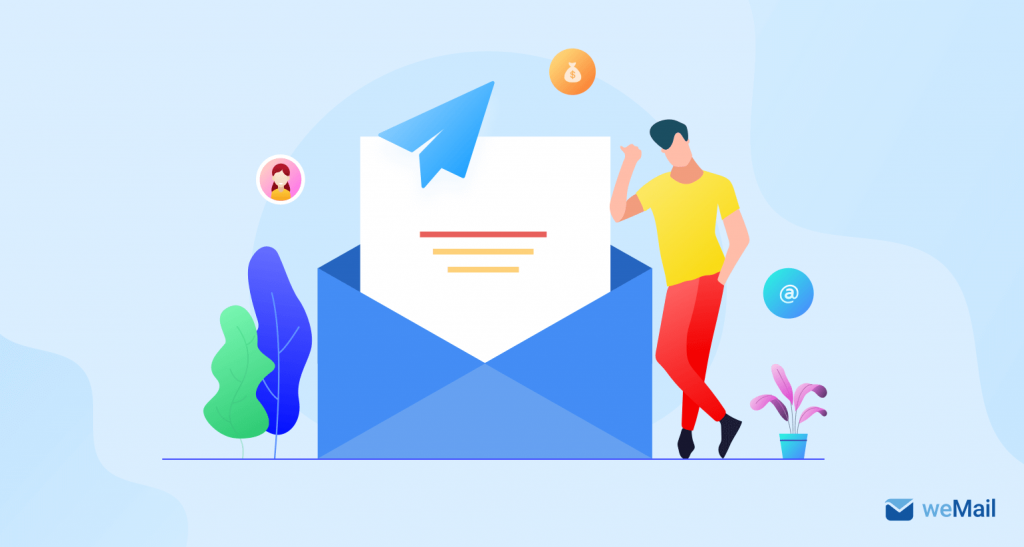 There are lots of Email Marketing tools available in the market. You may get confused by all the features and promises. Firstly you have to focus on your needs and consider the other factors including budget, tools functionalities, dependency, storage, supports and so forth.
In order to minimize your miseries we have enlisted the top 9 campaign tools as follow:
Mailjet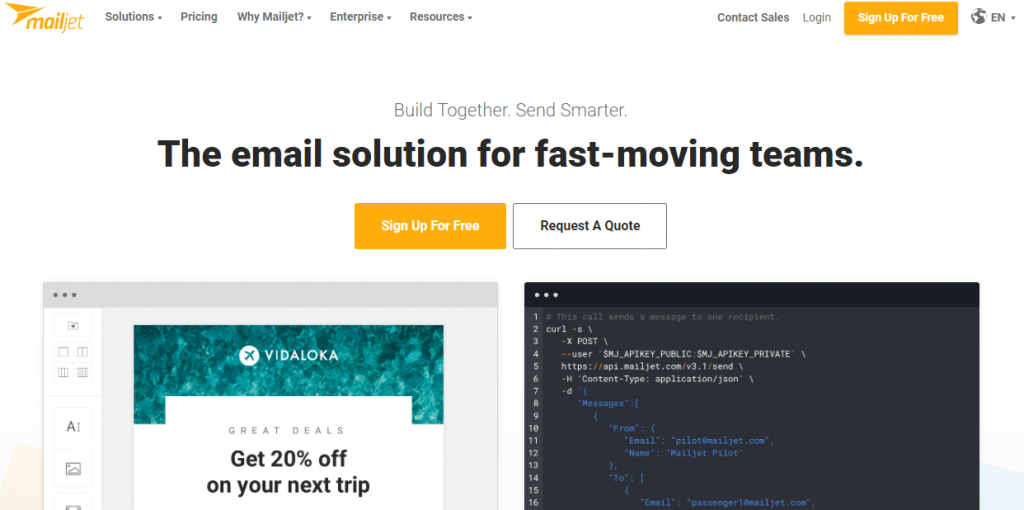 Mailjet is one of the most dependable email marketing software. This intuitive email builder assists you to create attractive & personalized emails effortlessly.
Mailjet uses Passport- the best drag-and-drop editors for building remarkable emails. Also, you will get several email newsletter templates that look perfect on any device screen.
Highlights
Overall we have observed Mailjet comparatively easy to apply. It consists of a clean dashboard and easy to navigate the menu.
Moosend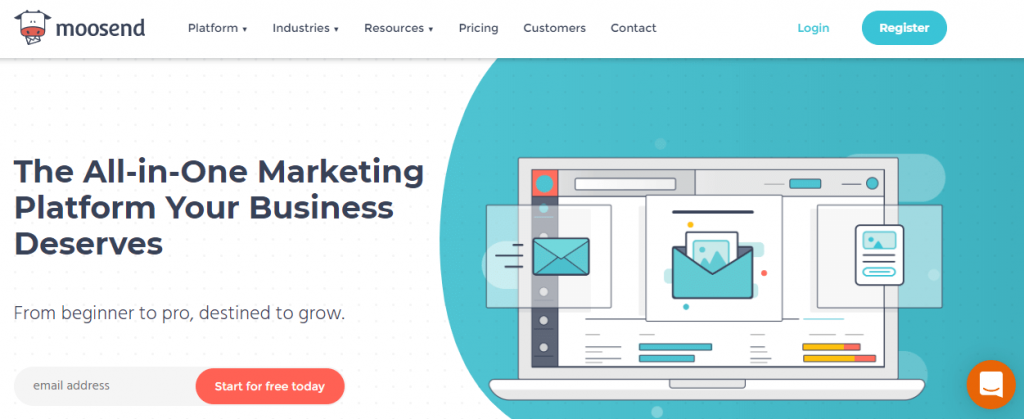 Moosend gives the fastest email marketing service and offers amazing features like list management, custom field, etc. With its email marketing platform and automation, you can generate unlimited emails.
Furthermore, it has built-in SMTP to simply set up and configure Moosend.
Highlights
It is a free plan with robust features who have less than 1,000 subscribers. The draw-back is, it is not capable of Native SMS messaging.
weMail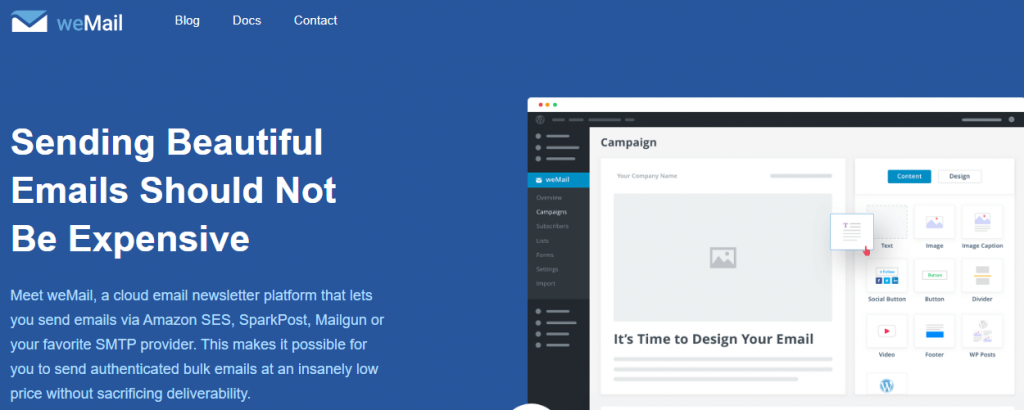 This WordPress email marketing plugin help you to forward newsletters, collect leads, automated emails, add subscribers automatically to a list and manage subscribers all inside the WordPress dashboard.
If you have a large email subscriber list it wouldn't be that expensive in weMail. To create email marketing inside WordPress dashboard weMail is tightly integrated into WordPress.
Highlights
The main motto of weMail is doing the best email marketing in an inexpensive way. It is tightly integrated into WordPress to do email marketing in a simple and easy WordPress dashboard.
VerticalResponse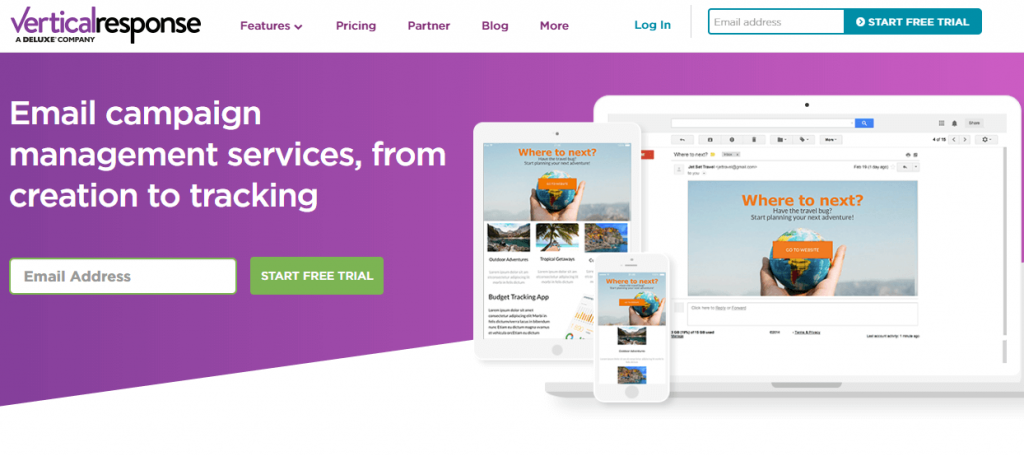 VerticalResponse is fit for any kind of email campaign and used by lots of people. It enables you to seamlessly create beautiful emails and send them to the listed contacts. And the inbox deliverability is high.
Moreover, it's possible to create mobile-friendly & customizable surveys with this software.
Highlights
Once your contacts are imported, this tool stands up and starts running for your email campaign. It offers numerous templates which used for various types of emails and blasts.
EmailOctopus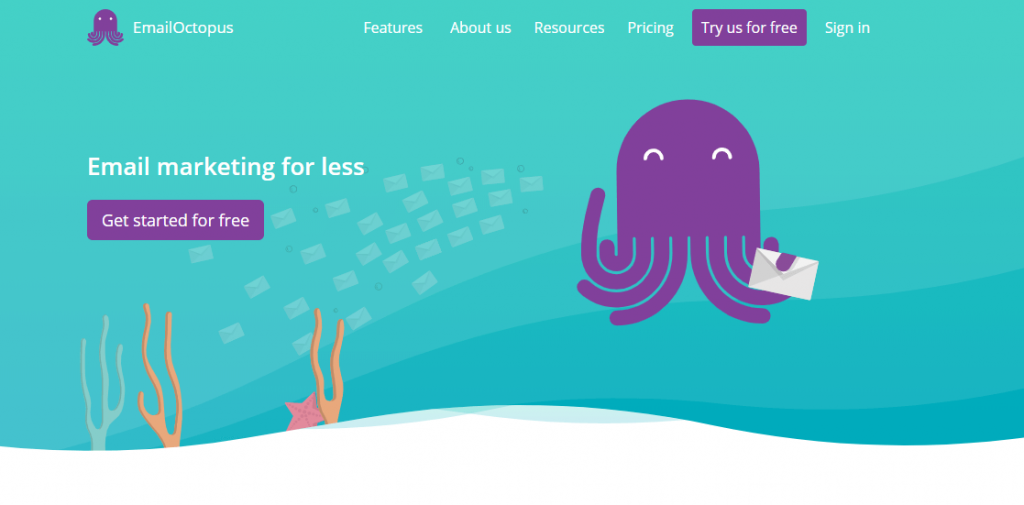 This email marketing tool requires to connect with a free AWS account in the first place. Next, you can import the subscribers or implement forms on the website to assemble more leads.
After that, organizing the contacts into different lists as new customers, potential leads is just a matter of time. 
Highlights
It helps marketers by forwarding emails to subscribers via Amazon's SES. Its unique email marketing approaches are really effective.
CleverReach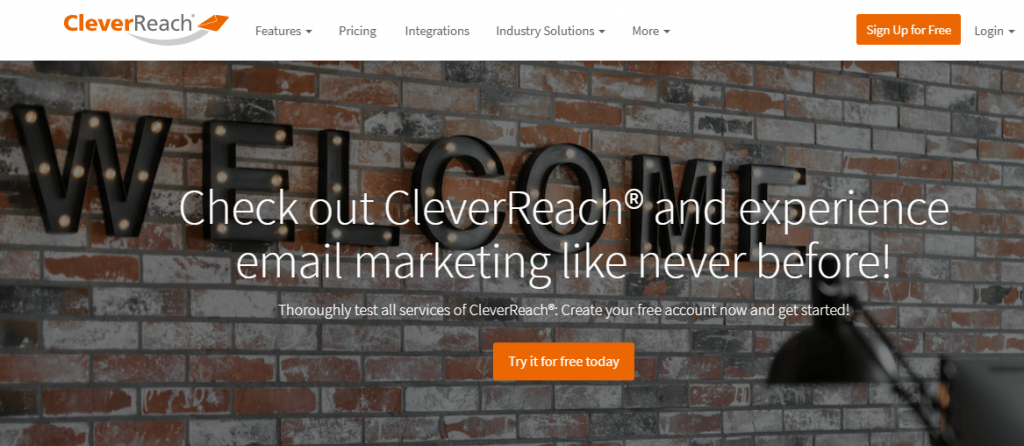 This Campaign Monitor alternative provides targeted marketing campaign expertise where most of the email campaign services fail to do. Hence, it's easy to execute an impactful marketing campaign with CleverReach by making exceptional emails.
To create & send personalized newsletters there is a wonderful editor. Also, a user can customize the newsletters. And, it provides a template converter which can convert Mailchimp and Campaign Monitor email templates effortlessly.
Highlights
CleverReach provides a very modest range of features. Beginners can easily cope up with it but the draw-back is, the price is higher than others.
Juvlon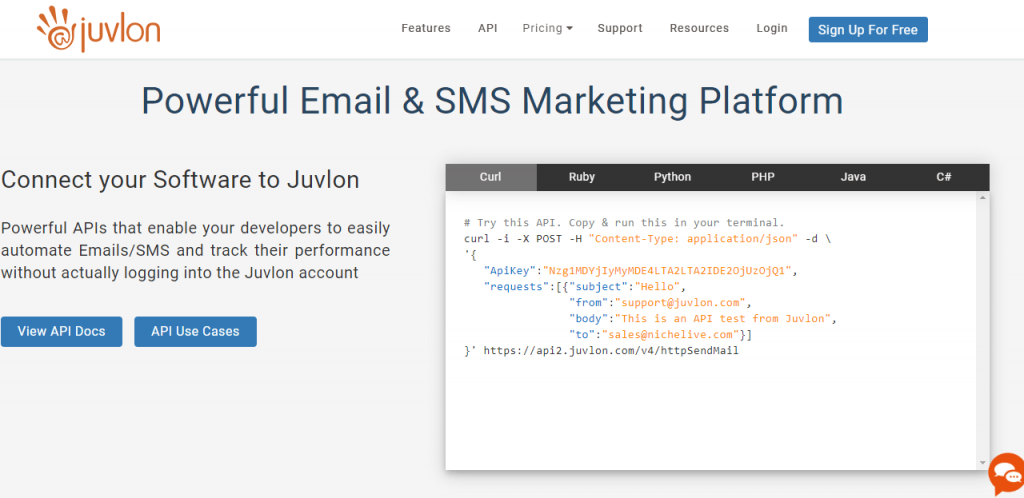 Juvlon is a worth-using campaign monitor alternatives email marketing tool. It has powerful APIs that help the developers to simply automate Emails/SMS and track their appearance.  
It has an easy to use drag-and-drop email editor & free email templates. So, creating professionally equipped emails is just a matter of a few minutes.
Highlights
Juvlon helps the user by providing an effective solution with standard features. With their support, you can easily achieve better operations & performance.
MailGet- Simple yet Effective Email Marketing Solution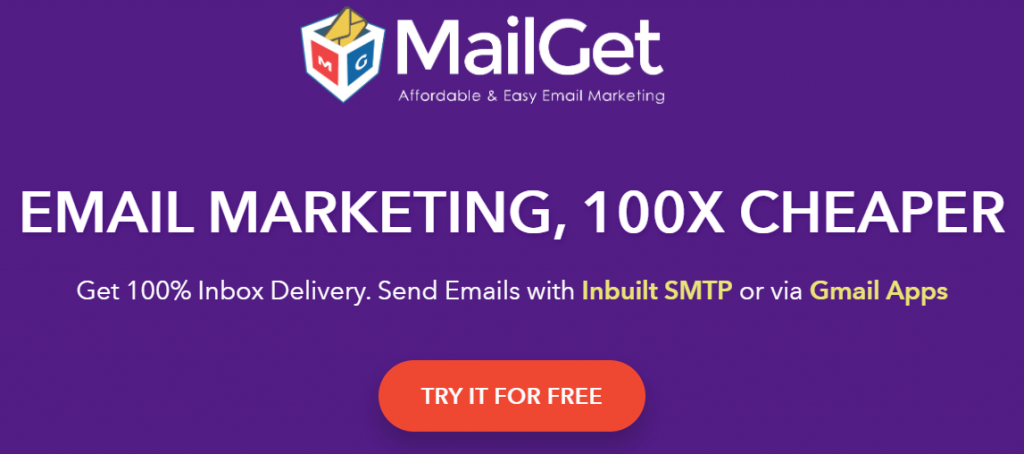 Rather than having a usual approach like other email marketing tools, MailGet is a bit unique. It has an individual list management system, along with segmentation on subscription, list cleaning, and task administration. 
You may have a small, medium, or big online business, and it needs consistent email marketing, then MailGet got it covered.
Highlights
That's not all, MailGet has also a lot of tutorial videos and impressive customer care service to help you out in any difficult situation.
Pabbly- Cost-effective Email Marketing Service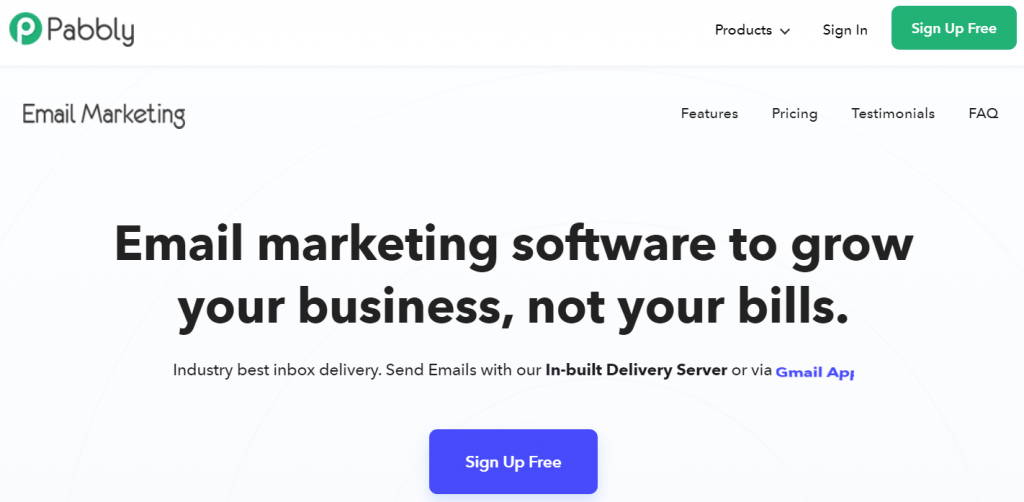 Creating compelling and consistent emails is not an easy task. You may handle the consistency but lag effectiveness in your emails.
Pebbly's efficient MX cleaner system, marketing automation, effortless schedule system, and one-tap email builder can help you to do your email marketing precisely.
Highlights
Pebbly's cost-effectivity, advanced tools, and lead regeneration success rate made it a phenomenal email marketing platform.
Anyway, we have tried our best to list the best Campaign Monitor alternatives and describe them for your better experience.
Get the Best Campaign Monitor Alternatives for Your Business
The interested customers are the fuel of your email campaign. An email marketing tool will not only collect emails or other essential information, but it will also take major responsibilities like real-time monitoring, subscriber tracking, and more.
We have done deep research and consider some measurements before listing. So, you can rely on the given information.
Mailjet or EmailOctopus is now on hype as they are providing attractive features and the response is very engaging.
Well, if you ask for my preference and want something budget-friendly then my vote will surely go for weMail. As you can boost your email campaigns with the cheapest price of the current marketplace. Besides that, sending emails through weMail is much easier than others.
So, are you using some other platforms to keep eyes on your campaigns? Let us know in the comment section which one is perfect for your marketing. We will answer your questions in the meantime.
Subscribe To Our Newsletter
Don't miss any updates of our new templates and extensions
and all the astonishing offers we bring for you.