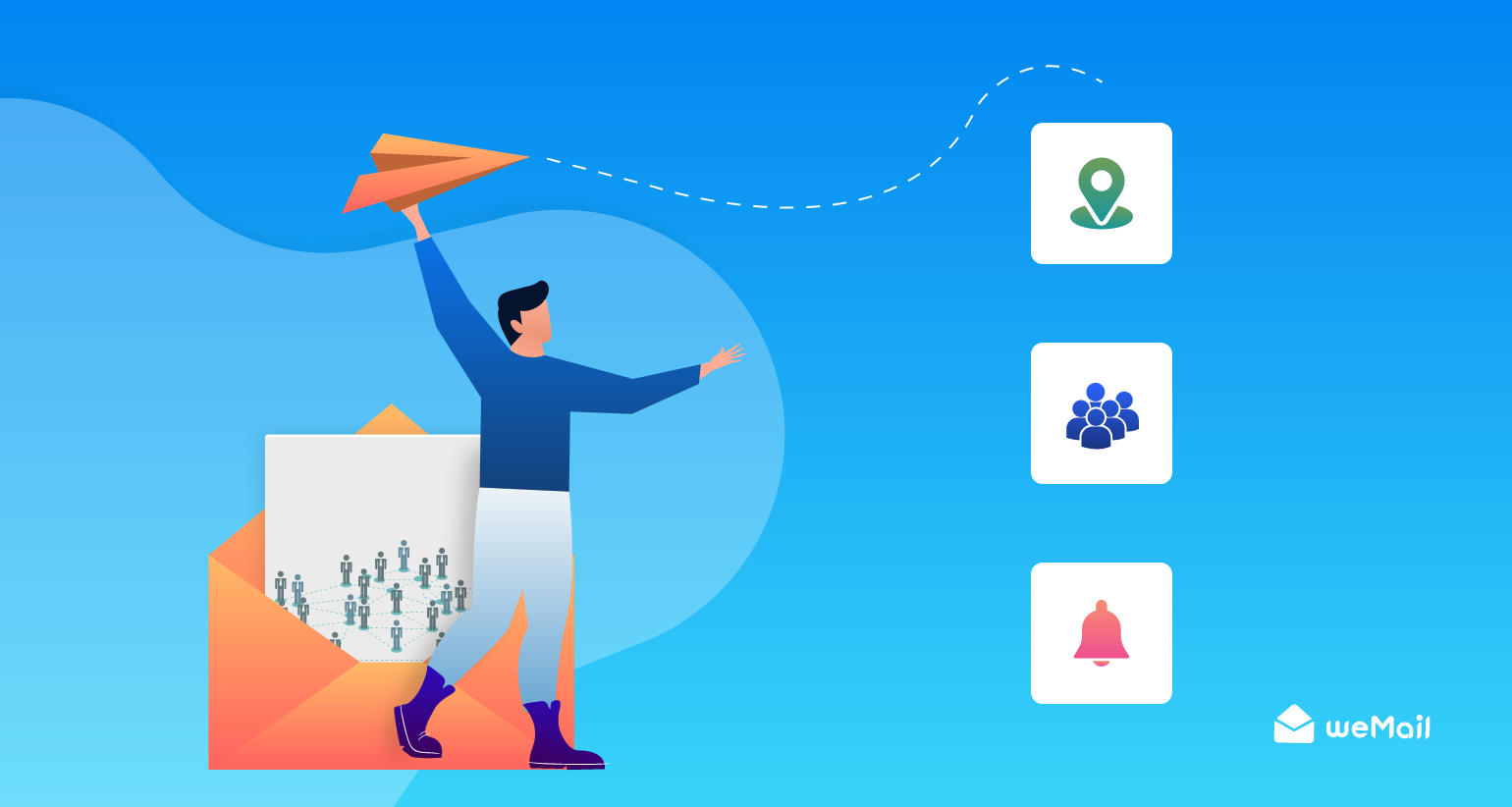 5 Best Email Segmentation Strategies for Super-Targeted Email Marketing
Segmenting your audience & sending them more personalized information is one of the best ways to boost engagement & generate sales.
Well, there are tons of reasons why your emails can't produce effective results. But, there is one bullet-proof solution that will ensure higher engagement from your recipients. It is segmenting your email list in an appropriate way.
Segmenting emails can amazingly increase your revenue by up to 760 percent

WebFx
So if you want to improve your email open rates, boost CTR, and reduce unsubscribe rates, a set of effective email segmentation strategies can easily brings your desired results.
However, keep reading this blog to get some of the proven email segmentation ideas for your next email campaign.
Why Email List Segmentation Matters?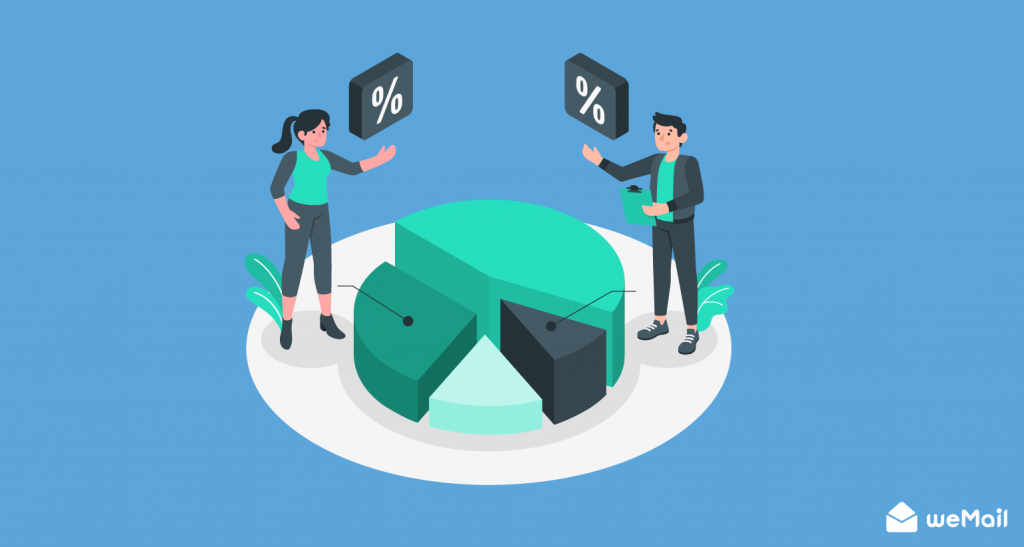 Email list segmentation is a technique that email marketers use to send highly targeted emails by separating their list into small groups. Such as their age, profession, demographics, previous history, or behaviors

Optin Monster
In short, it's a secret wing that boosts up all marketing strategies to uplift business growth, make your email campaign successful & profitable.
Well, let's know why you should segment your email list from the following points –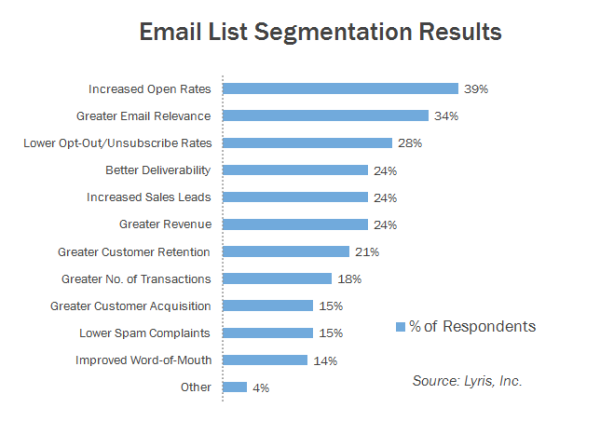 It helps to break-down a long email list into different sections
To improve the brand's credibility
Helps to send more targeted emails
Boosts workflow and increase CTR
Helps you to make a quick plan for the next campaign
Improves your email write up
And easy to generate results for each segment
These are the reason that you should segment your email list. However, we'll share some email segmentation strategies with some real-life examples next.
We believe they will improve your knowledge and provide a better idea to segment your email list.
Email Segmentation Strategies with Live Examples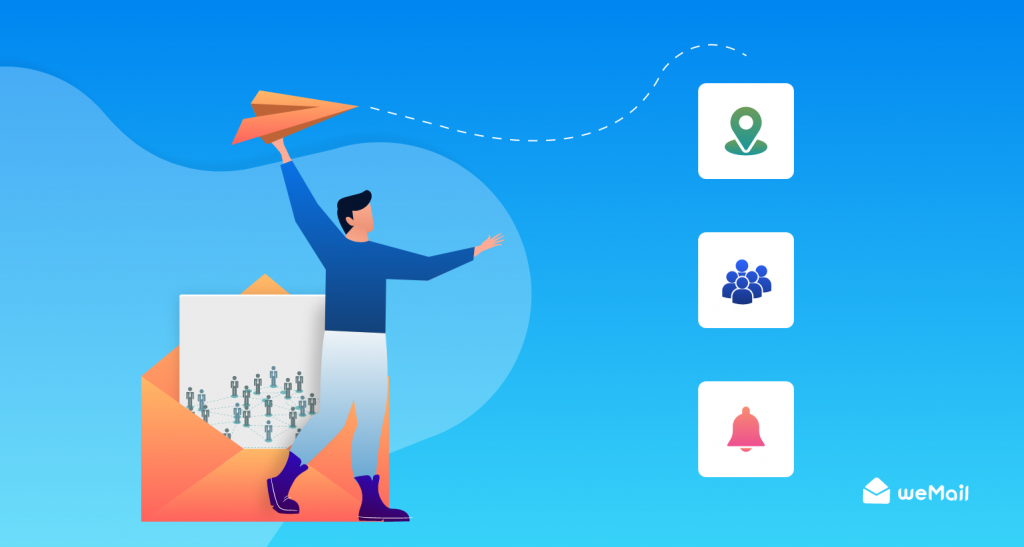 Segmenting an email list doesn't mean a long and complex experiment. Rather, it means to ask a few questions to the users and following their answers define their types. For example, asking about their occupations, personal details, and their interests. Moreover, a personalized email should be provided in real-time.
This way it will help you to generate the content that you need to push to the right the subscribers and keep them under a marketing funnel.
So once you've figured out the metrics for your email segmentation strategies, you can implement them step by step that will help you to prioritize your prospects easily.
However, here we've discussed 5 easy email segmentation strategies with real-life examples that worked superbly. Therefore, we solely believe that anyone can immediately apply them, and get the best results indeed.
01. Set Priorities For New Subscribers
Look at the example by Infogram below. They provide unlimited infographics for different purposes. So after opening an account on their website, they provided this welcome message. You can see their email looks too good with a comprehensive color combination & a gentle approach.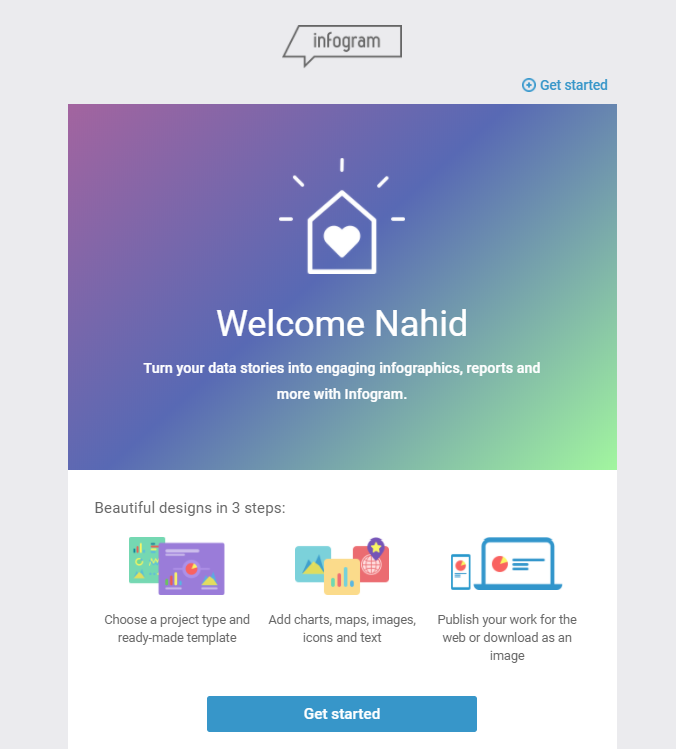 The first and foremost task that you need to initiate is, set a priority for newly subscribed users. For instance, you can't neglect them only just collecting their information such as email address or contact information. Instead, you can give a welcome email to make them feel special.
When any new user enters your website, you can provide a well-designed popup message which is called exit popups. This will help you to reduce abandoned carts and turns website visitors into your subscribers. After that, you can engage them with some fruitful content so that they become your loyal customer.
02. Utilize Your Audience Preferences
According to the Marketing Land's study, most of the email marketers forget to sort out their customers based on their preferences. As a result, they fail to accomplish their goals & maintain customer engagement.
So it seems to be an integral part in order to increase email open rate and segment users as well as. For instance, you can ask customers how often they like to receive your emails, and for new users, you can guide him/her with proper information.
For example, ask them what they will like to receive like blog post updates, product launch updates, documentation, tutorials, or anything else.
To consider this fact, let's have a look at WP ERP's email. They created a storyline based on their products. Also, they have put their official documentation & blog posts link altogether.
In this way, users who want to get guideline they can check out the doc, and who want to read blog posts, they also can proceed. So, it's a smart approach to create an email list & segment them according to user preferences.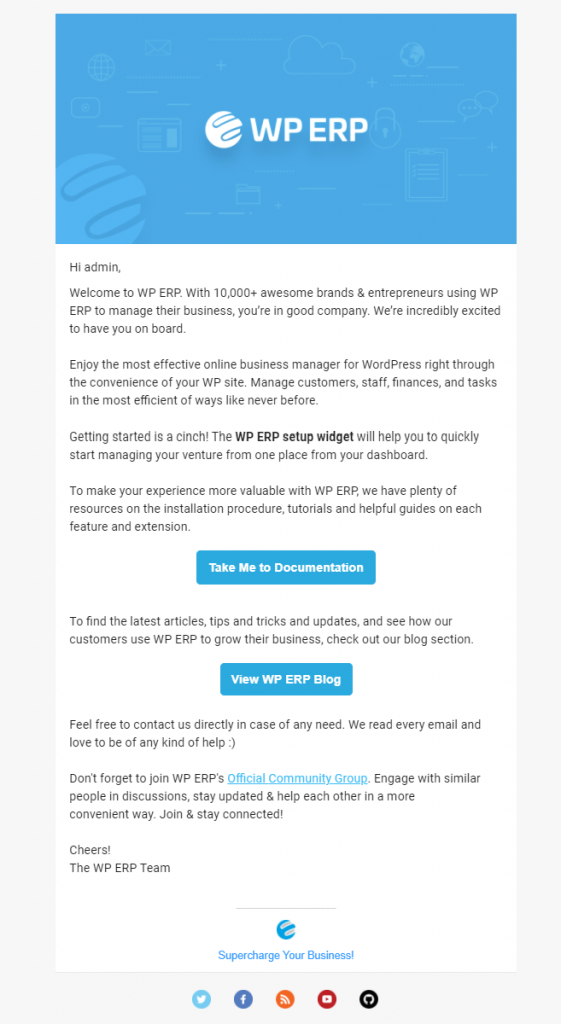 03. Create Individual Buyer Persona
If you're offering different types of products or services, then your business may have more than one buyer persona
Buyer persona directly has a close connection with email list building process or email segmentation strategies. It can make your task easier and reduce your time & effort to create an email list within a quick time.
So let's see how buyer persona can assist you to segment your email list by the following points:-
Helps you to understand the ideal customer
Increases efficiency
Helps to accomplish objects
Builds partnership with your sales team
Identifies negative personas
So each of these has it's specific pain points & purposes. Therefore, you can easily segment your email list based on these facts. Also, you will be able to provide content & offers what your prospects actually need.
Let's have a look at Barkbox email, a dog selling company, they knew their audience very well. And they applied one step further by asking about the dog's size. This is how they kept the email list segmentation process simple. Therefore, they could easily collect valuable information about their subscribers.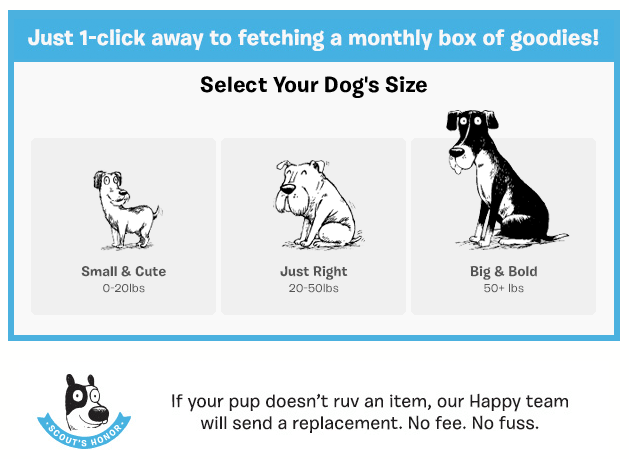 04. Analyze Email Open Rate
You can also take help from your previous email campaign's open rate in order to segment the email list. In that case, you can take the information from the previous campaign data, and proceed to the next step. This way you can separate your customer's preferences and put them in the individual funnel.
For example, you can figure out the engagement rates, measure the effectiveness of email copies, sending time, interaction rates, and more. So after determining the aspects, you could offer deals, reward your subscribers and provide them different opportunities & privileges.
The same thing initiated by Appsero, they launched their new product, and they gave their users beta access on the first use of Appsero. Also, they provided a token of appreciation so that users can use it for availing discounts.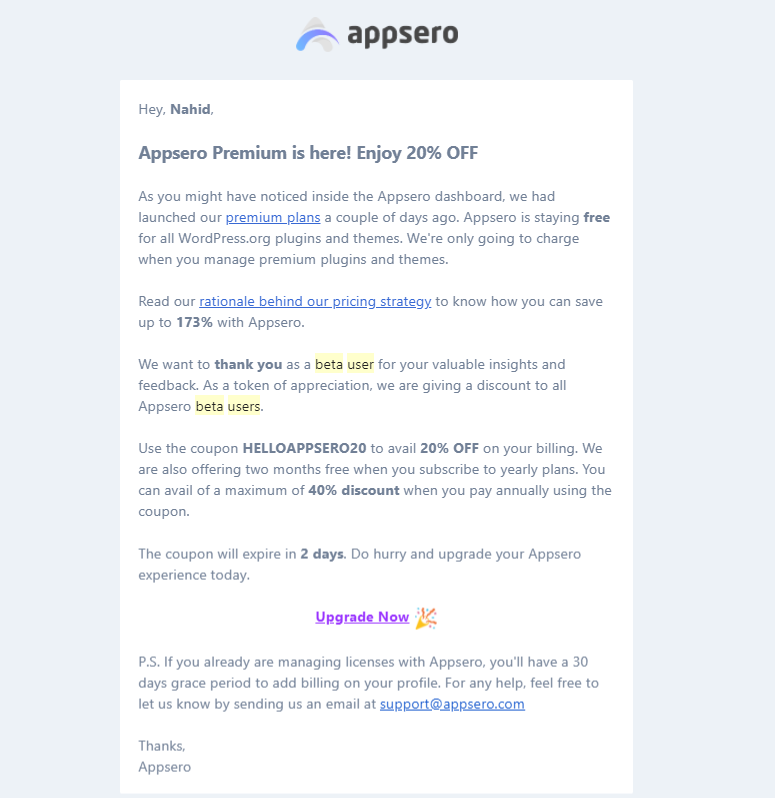 05. Analyze Abandoned Shopping Cart
If you're running an eCommerce site, then this formula might be fruitful to you. However, shopping cart abandonment is a serious issue for eCommerce sites. But there is always a solution for you. You can utilize a win-back email campaign to engage your lost customers. And then sort out them as your cart abandonment email list.
In this way, you can implement this approach for those who haven't become your loyal prospects and prepare the email for your next campaign.
Here is an interesting example from Bonobos. The main attraction of the email was their 'Call-To-Action' which is saying 'Finish the Job'. And the secondary 'Call-To-Action' was to reply & talk to a 'Customer support'. This way they managed to return their lost customers and convert them into potential ones.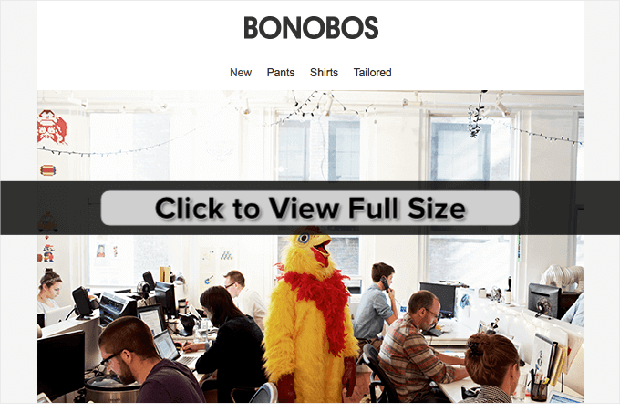 Common Mistakes That You Should Avoid While Building Email ist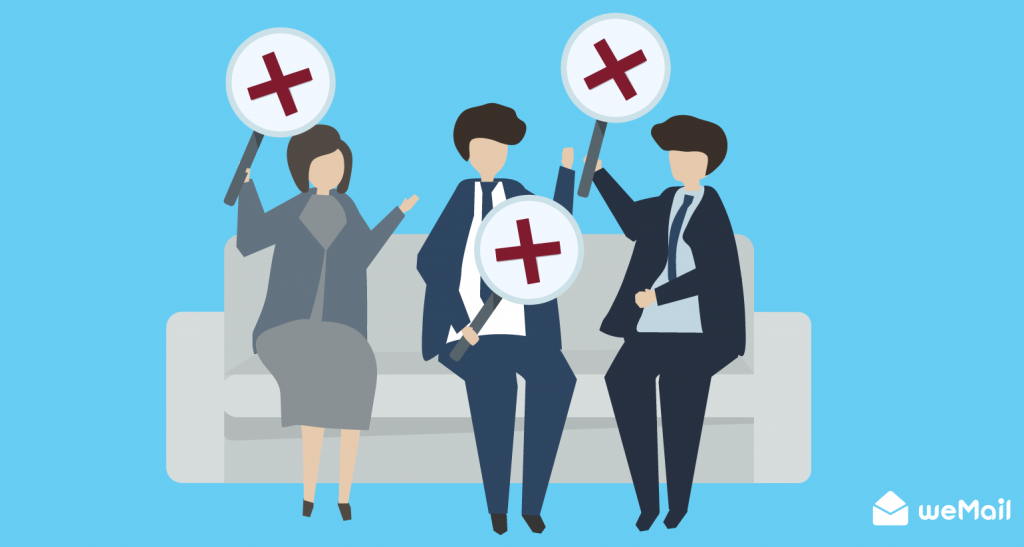 As an email marketer, you always should be prepared for both positive & negative results from your campaign. So if you were able to produce the desired result from the campaign, then it's okay. In that case, you just need to keep the momentum and apply the same techniques for your upcoming campaign.
But in case you fail to accomplish that, something is going wrong or maybe you're applying your strategies in the wrong way.
So even if you've segmented your final email list, you should always think yourself: Am I getting the desired result from the email segmentation? Or am I just wasting my money? To clarify this, here are some possible email segmentation errors or misconceptions that an email marketer should always avoid –
Segmenting from bought list
Email segmentation is too broad
Segments aren't relevant to your business' goals
Segmenting based on instincts, Not usual data
Creating segments based on limited data
Neglecting channels while preparing segments
Not considering the time of engagement
Not tracking segment performance in time
Final Notes on Email Segmentation Strategies
Well, email segmentation will not only enhance overall engagement in your campaigns & reduce the unsubscribe rate. Rather it will also help you build a robust relationship with your subscribers and prospects.
Your email list is composed of people from different tracks of life, with a specific target or challenge that you want to address
So it's high time to start with the different strategies that we showed above & apply them right to your email marketing. As a result, you can measure the final output effortlessly.
In case if you have anything to say or suggest regarding this post, feel free to ask us in the comment section. We'll be glad to answer all your questions happily.
Subscribe To Our Newsletter
Don't miss any updates of our new templates and extensions
and all the astonishing offers we bring for you.