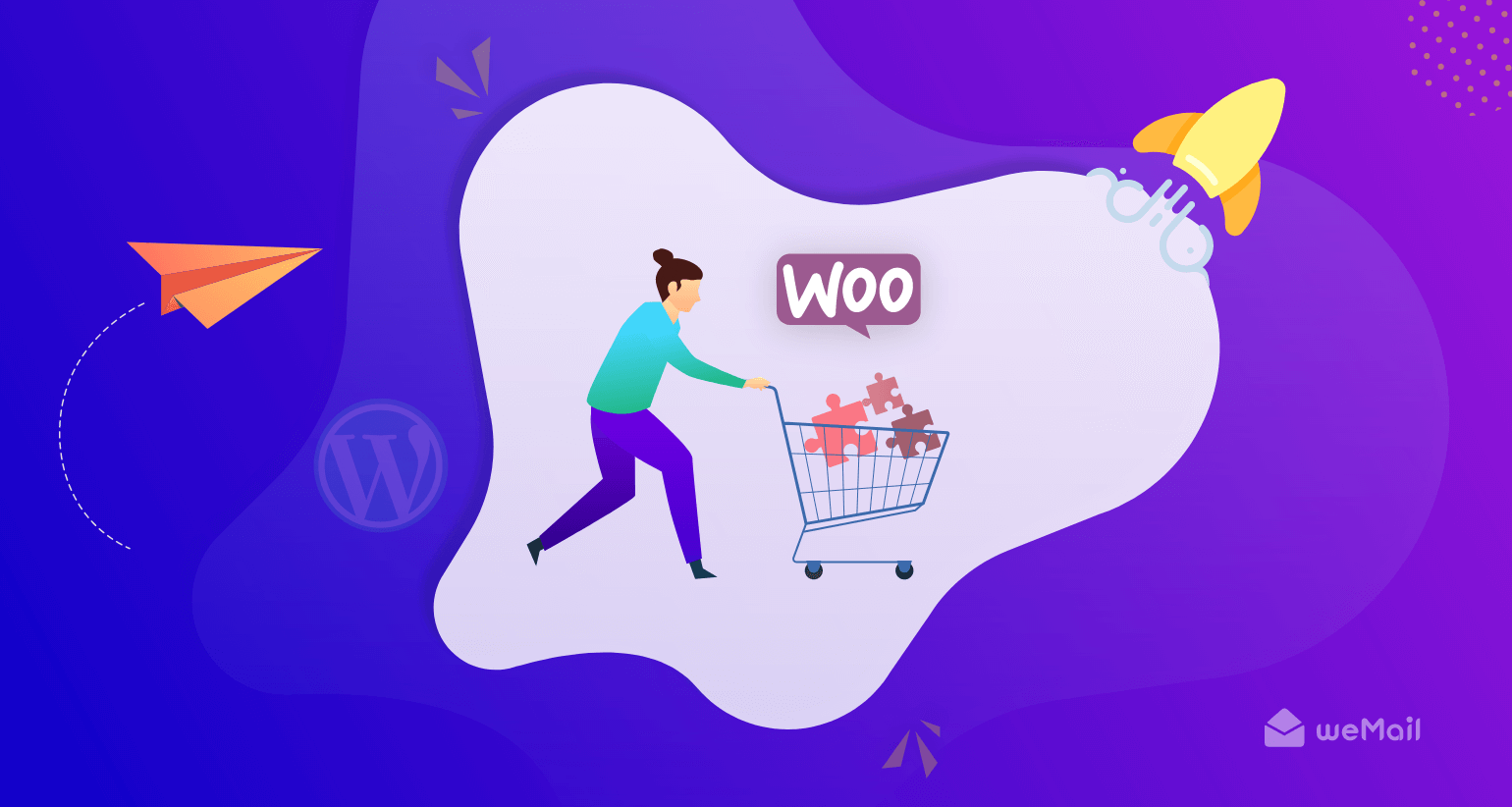 Supercharge Your WooCommerce Sales by Sending Engaging Emails with weMail
Assume a shop full of amazing products but fewer customers than expected. What do you think? What can be the reason? Maybe it's located backside of the town and the buyers don't aware of it. The same also goes for online shops as well. Without better ranking or potential traffic, your WooCommerce shop will remain empty as your cash box.
Perhaps, a strong marketing plan may help you to fix all the mess. Moreover, you can increase sales, onboard new users, improve customer retention rates by including Email Marketing into your digital marketing plan.
Luckily, there are plenty of email marketing tools available in the market. With the right tool, you can reach the right people with personalized messages. It will improve the user experience and amplify your business revenue dramatically.
In today's article, we will discuss the useful features of efficient email marketing platform-weMail. And how it will help you to design engaging emails and send them to the right audience at a lower price.
How weMail Helps to Create Engaging Emails
weMail is a WordPress plugin that lets you send emails via Amazon SES, SparkPost, Mailgun or your favorite SMTP provider. It comes with a built-in email template builder. With the user-friendly interface, you can design any type of email easily.
Set the email subject, preview text, subscriber lists and just hit send. As simple as it sounds. Your target recipients will get the message in time.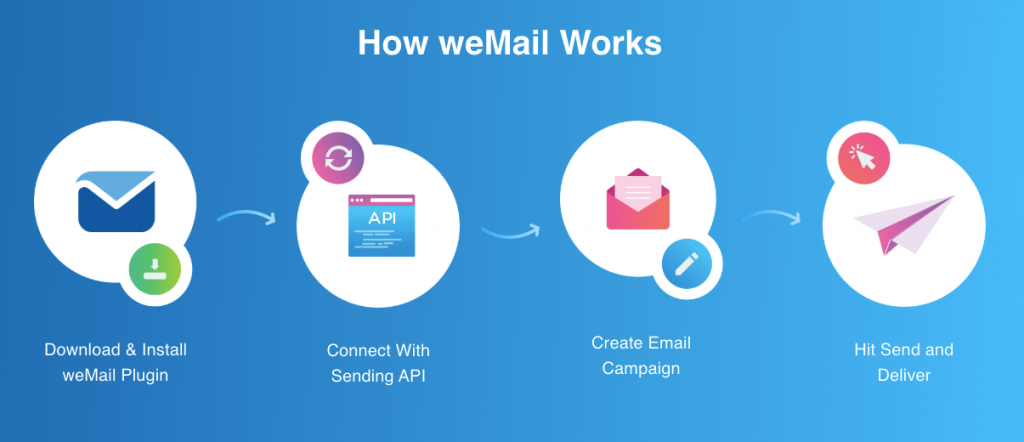 However, you have to set the API key with weMail to connect it with any of the supported email sending service providers. In the backend setting of WordPress, you will find the option to insert the API key. After this simple configuration, you will be able to send emails to your desired customer base.
Note: Some email sending services need further configuration to work. You can check the documentation of a specific email sending service to get detailed instructions.
What Makes weMail Perfect for Growing Your Business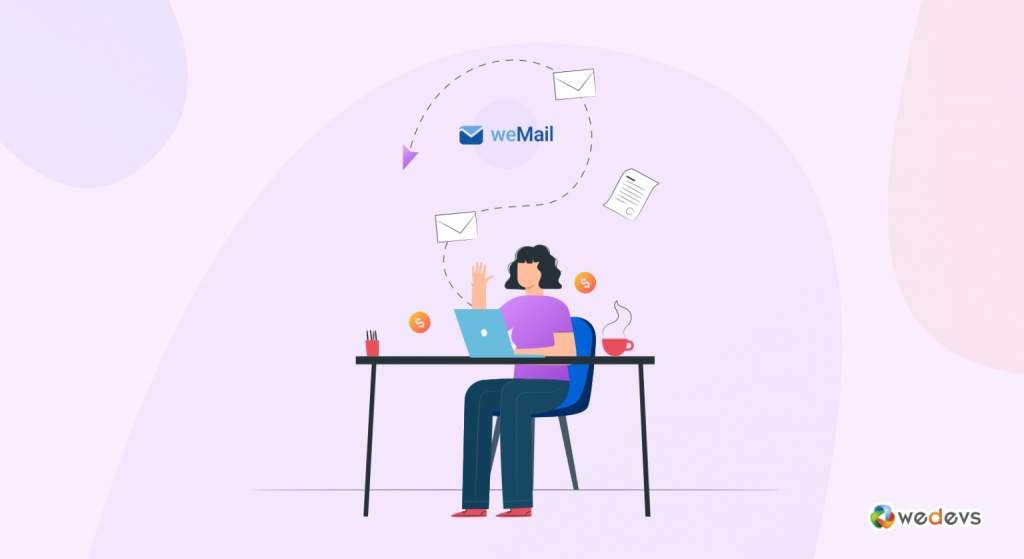 Before integrating any system into your business you need to consider all the aspects. Firstly, focus on your needs and then pick the perfect platform for your campaign.
weMail is an all-in-one package to satisfy all the needs regarding email marketing. As it has been developed based on user's analytics. Let's take a quick overview of how it may help you to design engaging emails grab the attention of your users:
Easy Drag-and-drop Editor
Manage Everything from Cloud
Most Budget-Friendly Solution
Smart Subscriber Management System
Generate Structures Campaign Reports
Efficient List Segmentation
Autoresponders
Bounce handling
Seamless Integration with Popular Form Builders
Let's dive in!
Easy Drag-and-drop Editor
weMail provides a simple, easy-to-use interface to create your email newsletter. You need no technical knowledge or prior expertise for that. Just move your cursor, drag the required elements, place them in the right place. And get your desired design in front of your eyes. That's it!
With weMail, you can create campaigns as per your need easily with the most convenient time. You can send plain texts or designed emails to make your content/offers more noticeable.
It will save your time and energy both. Besides, you can build an alluring design for your emails. That will help you to grab your audience's attention easily. weMail makes designing emails easy as pie. It is a fast and robust platform for email delivery.
Manage Everything from Cloud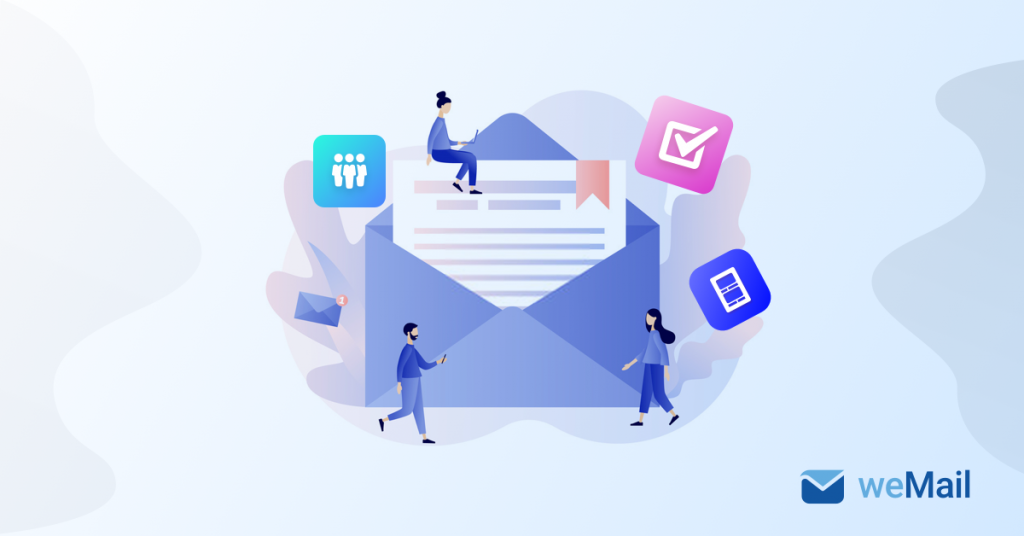 With weMail you don't need to worry about your server capability or site performance. Being a SaaS solution, we handle everything for you in the cloud. So, we will take all the heavy load and you can enjoy blazing fast speeds.
You may also plan to use WordPress's built-in PHP mail function for sending emails. As your website has a limited bandwidth & storage amount from the hosting service provides, you will face some issues like slow email delivery, reduced bandwidth, poor site-speed and so forth. Even with unlimited bandwidth, you will not get that much better performance.
Besides, the PHP mail function won't let you implement server configuration, spam filtering options, proper authentication for your emails and others. In this situation, weMail can be your lifesaver.
Most Budget-Friendly Solution
The most amazing thing about weMail is you can send a bulk amount of emails at an immensely lower price. It lets you use your favorite email sending gateways- Amazon SES, Sparkpost, Mailgun, etc to send engaging emails to your subscribers. And the cost is comparatively less than other email service providers. Create an engaging newsletter to boost email engagement & engage your readers.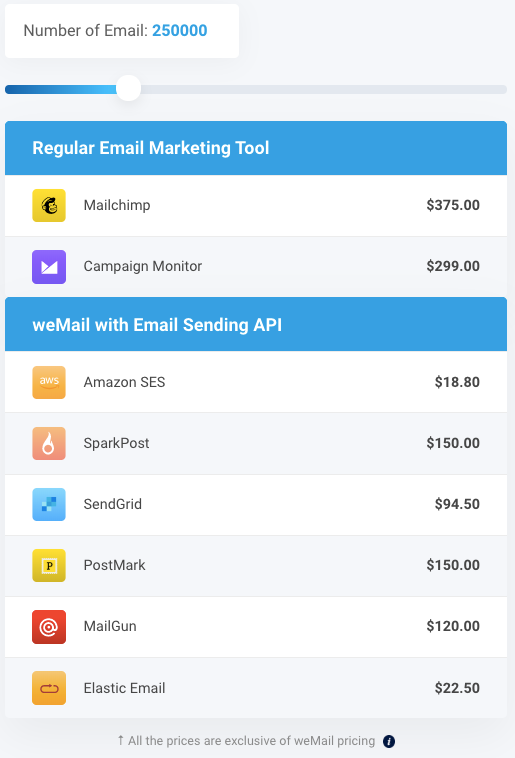 As you know, with the growing subscriber base the cost per campaign is also increasing. But weMail gives you the opportunity to send beautiful emails including other facilities without charging any extra cost. It lowers the cost by offloading the sending emails using your favorite gateway or SMTP provider.
For instance, you need to spend 131$ to send 100000 emails with a campaign monitor whereas weMail will charge you only $3 using the integration with Amazon SES.
Smart Subscriber Management System & List Segmentation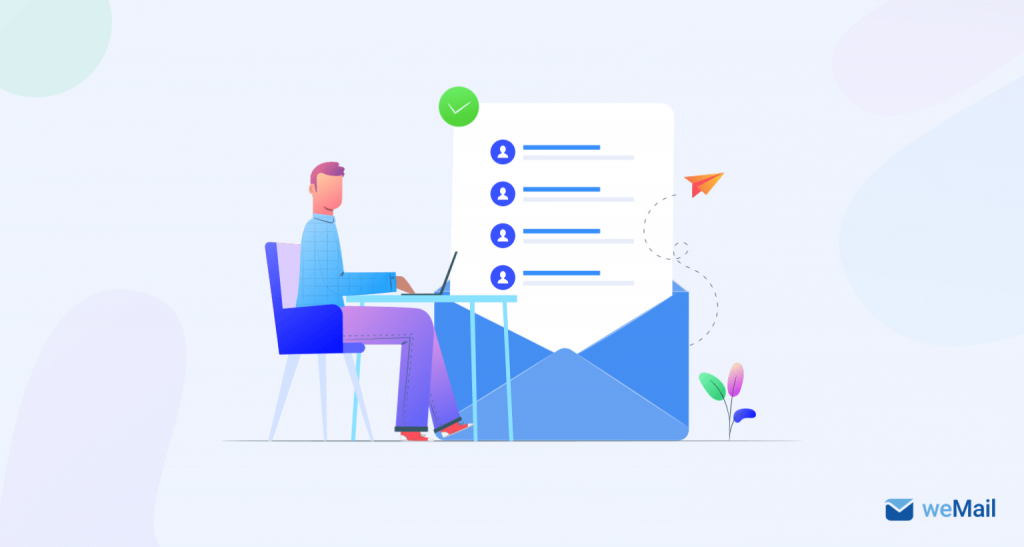 weMail allows you to keep and manage unlimited subscribers for conducting your campaigns. There is no restriction. Therefore, you get a high chance to reach more potential customers. weMail helps you to arrange your subscribers in an organized way.
Apart from this, you can also divide the users based on some particular categories. So, you can design and send messages targetting a specific group of people. When a user subscribes, he or she will be stored under a particular list by matching the specified criteria.
Moreover, personalized emails increase the chance of an email more likely to be opened and clicked on. Also, you can connect yourself more to the readers.
Generate Structured Campaign Reports
With weMail, you will get a complete and organized user insight on your WordPress Dashboard. Also, you can measure the output of your investment through this detailed Campaign Report.
weMail basically supports 2 types of campaign:
Standard Campaign (for manual email sending)
Automatic Campaign (for time-wise email sending)
You can run any type of campaign on some special occasions to promote your brand widely. And see all the information including CTR, email opens rate, conversion rate, etc. at a glance from the dashboard.
weMail overview dashboard –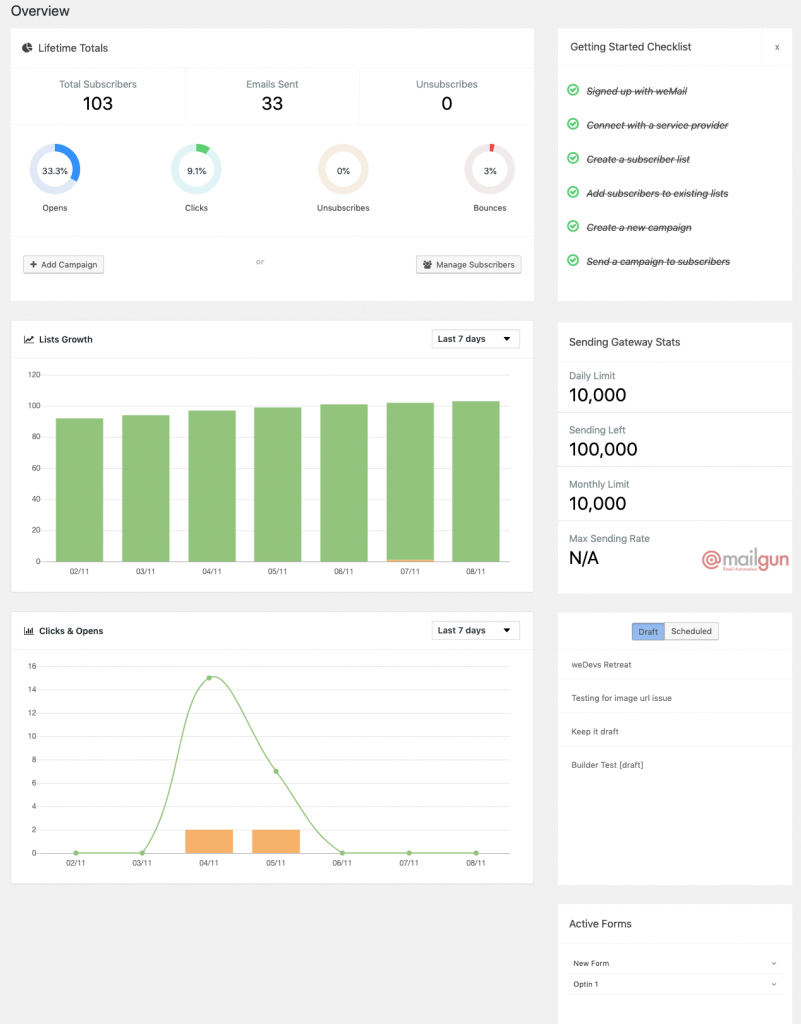 Always keep a birds eyes on your campaigns and how they perform in the real world. It will help you to conduct your future marketing strategies and get more customers indeed.
Autoresponders
In this busy world, it's difficult to attend every email and reply to them accordingly. You can leave this responsibility on weMail. Automate the process using weMail built-in autoresponder.
weMail Autoresponder automate your emailing process sending a sequence of mail to a specific segment of people on your email list, triggered by a specific event, like joining your list, website visit, shopping cart abandonment, downloading a PDF, or buying a product.
People don't like to wait. They want instant responses and answers. That is why the autoresponder feature has become so popular nowadays in email marketing. This feature enables an automated messaging feature that will reply to emails instantly. So you can connect to your readers directly in no time. In short, it will boost the click-through rate and drive up sales.
Bounce Handling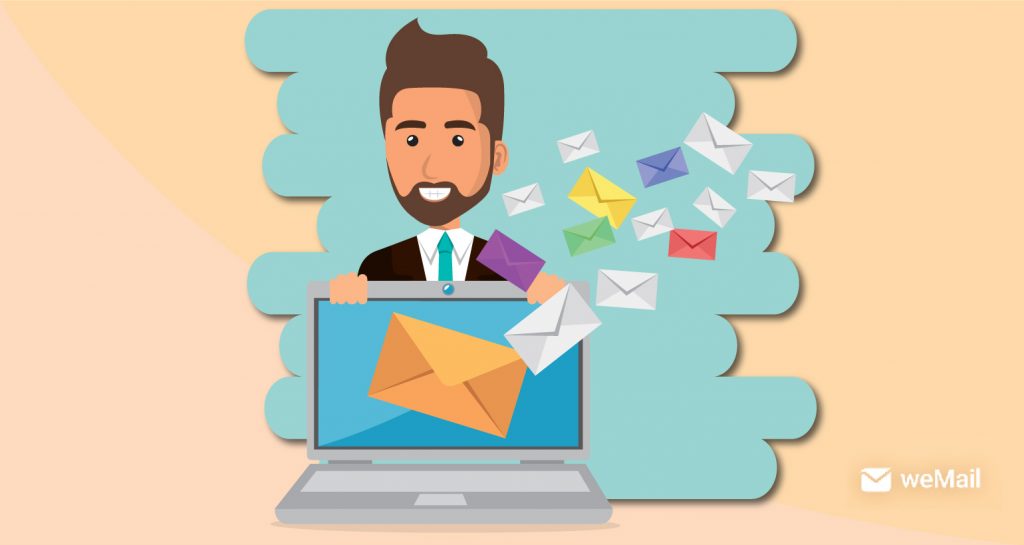 You need to update your email list regularly. Otherwise, it will not bring any benefits to you. If your mail cant hit the right email box then your all efforts will go to the drain. That's where weMail comes to rescue. It keeps your lists clean effortlessly as bounces, complaints & unsubs are automatically cleaned.
As you know, a high email bounce rate has many unpleasant consequences. Your brand may get a bad reputation and you will lose your brand value eventually. With weMail, you can easily build you can lower the bounce rate providing updated email lists, spam filters, monitors and other advanced facilities. It will also remove complaining recipients from your list and keep the list up-to-date.
Seamless Integration with Popular Form Builders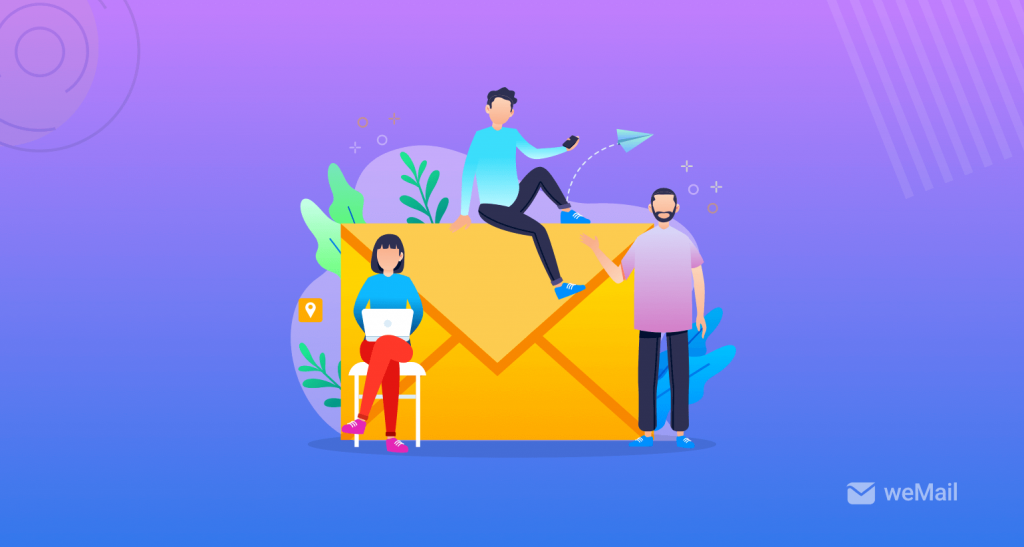 weMail blends seamlessly with the most popular form builders out there. Such as weForms, Contact Form 7, wpforms, Ninja Forms and others. So you can collect leads through these forms and grow your email list faster.
In short, weMail lets you:
save time and money
design engaging email templates
divide users in segmented email list
send authenticated bulk emails
generate a detailed campaign report
automate your emailing process
increase Click Through Rate
strengthens your relations with customers
To expand your eCommerce business you need a large and loyal customer base. However, Email marketing can help you to reach your target audience and build a strong relationship with them. weMail simplifies this complex procedure with its simple yet effective features and functionalities.
Do hurry! Design your Engaging Emails template with weMail for a better user experience.
weMail Vs Other Email Marketing Platforms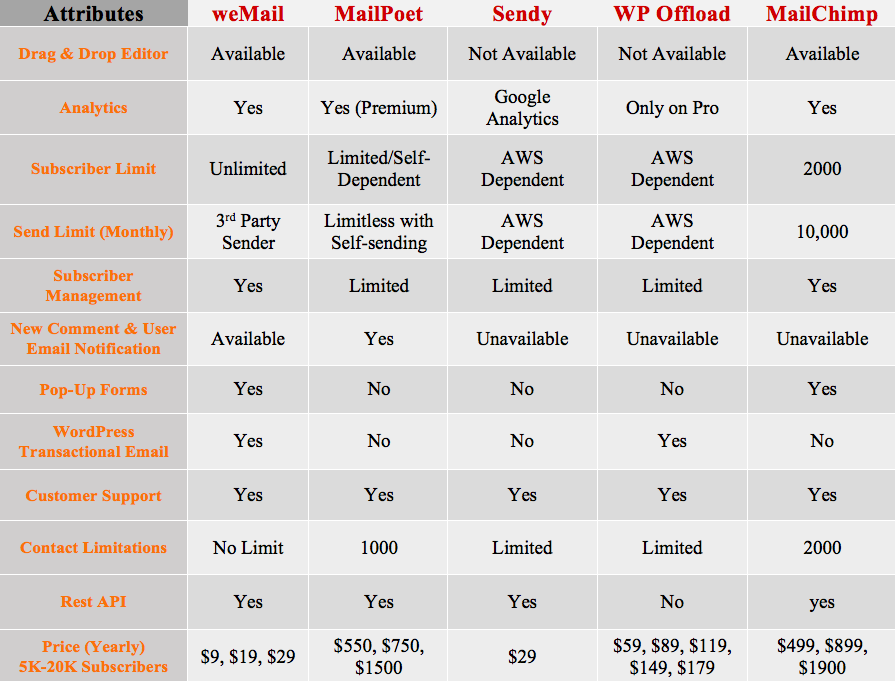 Grow Your Customer List Faster with weMail
Well, your efforts will not bring any luck if you don't get the required amount of customers to boost your WooCommerce sales. In that case, a better ranking on the search engine will give your brand a huge exposure. Besides, you have to nurture your relationship with your customers. In short, you need as much as possible potential traffic in your shop.
weMail offers you a cost-effective, reliable and user-friendly platform to design and send emails to the audience. Reach, connect and convert your readers into your loyal customers using the advanced features of weMail.
Subscribe To Our Newsletter
Don't miss any updates of our new templates and extensions
and all the astonishing offers we bring for you.