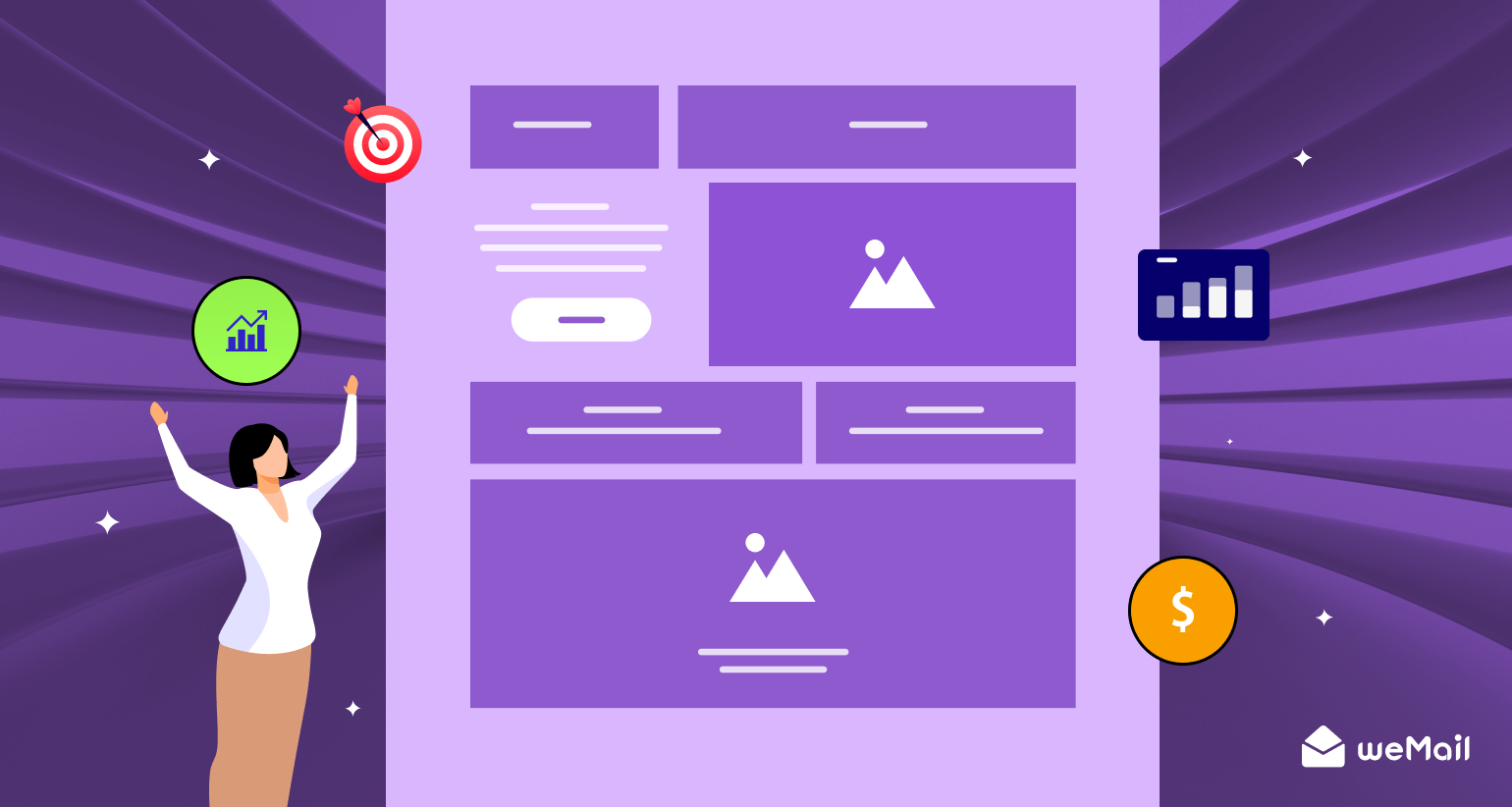 11+ Tips to write super landing page copy that converts (With examples)
Writing copy for landing pages must have specific goals.
When you're putting the words on a landing page, it means you want to win over people who visit your website.
Almost 26% of landing page conversions happened because of winning copy, on the other hand, the ratio of site design impact is only 13%.
So, there's no way to your landing page copy do otherwise. You must write something that sells.
And, here we are for help. We've sorted some of the best tips for writing highly converting landing page copy. The good news is they are proven and easy to follow. What you need is patience. Ready to dive in?
How to write the most salable landing page copy
If you understand how your target audience thinks before making a buying decision, it would be easier to write down the most persuasive landing page copy.
In this section, we've gathered the best way to write your headline, CTA buttons, tonal inference, and much more. Also, we are going to show you some landing page copy examples, and additional guidelines. Let's check them out –
1. Set your tone first – use active voice
When you talk with an active voice, words become focused, strong, and connected. It's like you are telling something directly, you can do something, a real deal. Take a look at the landing page copy of a beauty care brand –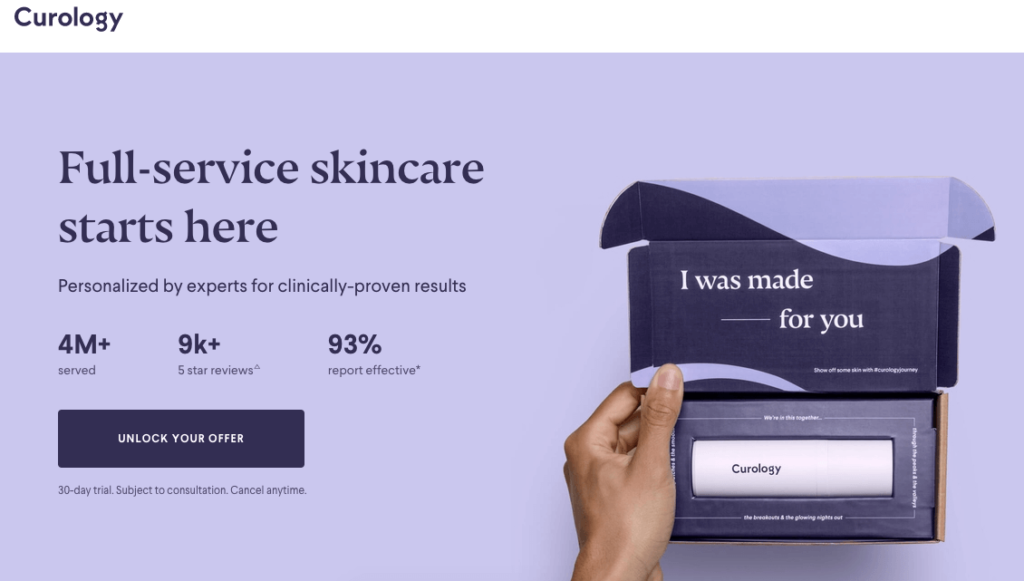 On the contrary, passive voice makes it flat. Whatever you claim a thing, it would be sounding like you claim not for yourself but for some other people whom you don't know much.
Here's an example –
Active: Audience love to get a personalized email campaign
Passive: A personalized email campaign is loved by the audience
In an active voice, the subject comes first. It helps the audience relate to the topic in the first place. Then comes the verb. That means action. And, finally, you convey the object. This tone also helps you to utilize attract, engage, and convert tactics.
2. Write Amazing Headline Copy
The audience sees the headlines first. So, you need an amazing headline for your landing page. What's the best way to do that?
Here's what we mean by 'amazing' is this –
You need to write something that attracts, shows relevancy, and engages the readers. Take a look at this landing page headline example –
Help Scout is a software platform best known for providing help desk support for brands. You can easily grab it with a single sentence, plus feel an impact.
The best way to write a winning landing page headline is to combine the following three elements –
a. Clarity of your offer
b. Be specific about the key benefits
c. Put it in an interesting way, don't make your landing page copy dull.
One more thing: keep your patience. You can write a strong headline copy after you've done other things like the use of images, CTA buttons, subheadings, etc.
3. Use the power of positivity in your landing page copy
When you talk, a positive tone is key for earning humility from the opposites. Suppose someone offers you coffee, and you don't want it, how to deny it in a positive way?
A direct 'no' would suffice, but in a polite manner, you may like to put it like this – 'not right now, thanks.' But the best way should be this – 'Some other time. Thanks for asking.'
When writing your landing page copy you practice a positive tone. It will give you more exposure and affirmation. As we are not used to a positive tone most of the time, you need a lot of practice to find the right words and ways to put them right.
Positive words in marketing copy mean you go for some powerful words that are affirming and evoke promises. That's what exactly Copyblogger did –
'Help' and 'Succeed' both words have a positive effect that can work big time for the readers.
We've gathered some more examples, take a look –
a. Negative: Don't forget to let us know.
Positive: Feel free to let us know.
b. Negative: You haven't paid your fee.
Positive: Your fee is still due.
Also Read: How Landing Pages for Email Campaigns Increase Your Email Conversion Rate
4. Focus on showing the benefits, not the features
When you choose a restaurant for a meeting, what are the things you consider first?
a. The restaurant's location from your place
b. Types and quality of foods
c. User reviews, etc
You don't look for features like a free wifi zone, kid's corner, or whether they have credit card privileges or not.
All you looking for in the first place is benefits.
Winning landing page copy usually works this way. You tell about the benefits you can provide your potential customers, not how you do it. Look at the landing page copy of Co Charger –
A headline and subheadline explain the benefits so simply. Only if you need what they offer, you are welcome to the next part of the landing page.
It describes how Co Charger works –
5. An action-driven & clear CTA copy
You don't need a guidebook to writing perfect CTA copy. Rules are simple here –
a. You keep it clear
b. Write something that inspires a user's action
c. You can use a wit
Here's a landing page CTA that combines all three –
"Sign up in 30 seconds" is a humble request, as you are asking too little to give back more.
6. Don't hesitate to do your research
Nicholas Scalice is a Florida-based marketing consultant and landing page specialist. In one of his pieces of advice, Scalice suggested that, while writing landing page copy, in-depth persona research should be your starting point.
Most writers and UX designers don't think much when putting their words on a landing page, that's a common mistake you must avoid. If you don't have any idea or sets of data and understanding of your buyer's personality, you aren't going to make them for anything.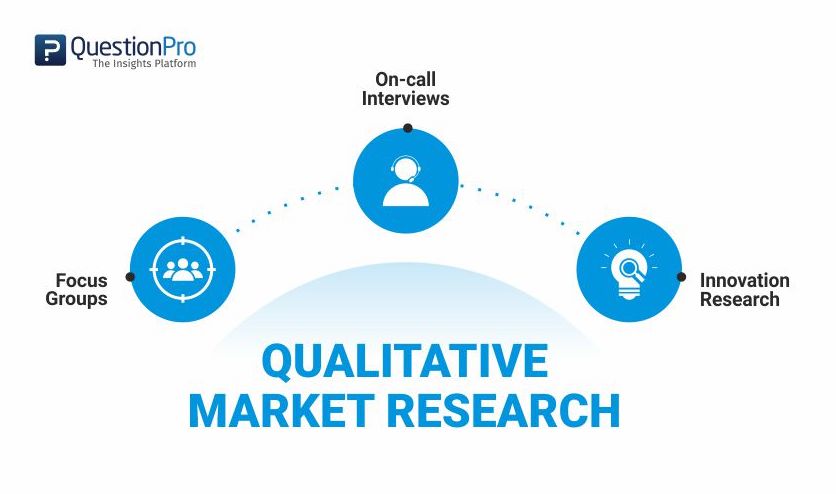 So, here's what Scalice said, "Personality needs to be injected that speaks to the demographics of your audience. Identify what kind of user would benefit from your offer and speak directly to them."
The best way to do your research is to go for qualitative digging. What is qualitative research? It's a research process that uses conversations, user reviews, interviews with customers, etc.
Always try to find which types of people are going to buy from you. Then try to conduct research by questioning them online or in person. In an age of social media, interactive videos and quiz programs could be useful to gather user opinions at ease.
7. Use numbers that can tell stories
Because numbers represent facts, which is something users typically relish. Sometimes people are looking for specific facts, such as a product's weight or size, so product pages are certainly one place where you should write numbers as numerals.

Jakob Nielsen, Usability Expert
Using numbers can tell a lot about the stature of your brand. So, you can put up the most interesting stats and facts about your business to impress your potential customers.
Here's an example of how numbers in a landing page copy make it more engaging –
a. Hundreds of businesses seeing better results using our product.
b. 100+ businesses seeing a 40% increase in their sales using our product.
Option 'a' isn't specific. It can't help you imagine a picture. Where option 'b' is super specific, and tries to help you imagine 100+ businesses that get to bring in 40% more sales.
However, using numbers in landing page copy demands a bit of your creativity. Try not to use numbers blandly because your customers won't be. When you buy something, you tend to focus on your need and reviews, right? Go for numbers that really gonna help your potential user.
5 Mistakes to avoid while writing landing page copy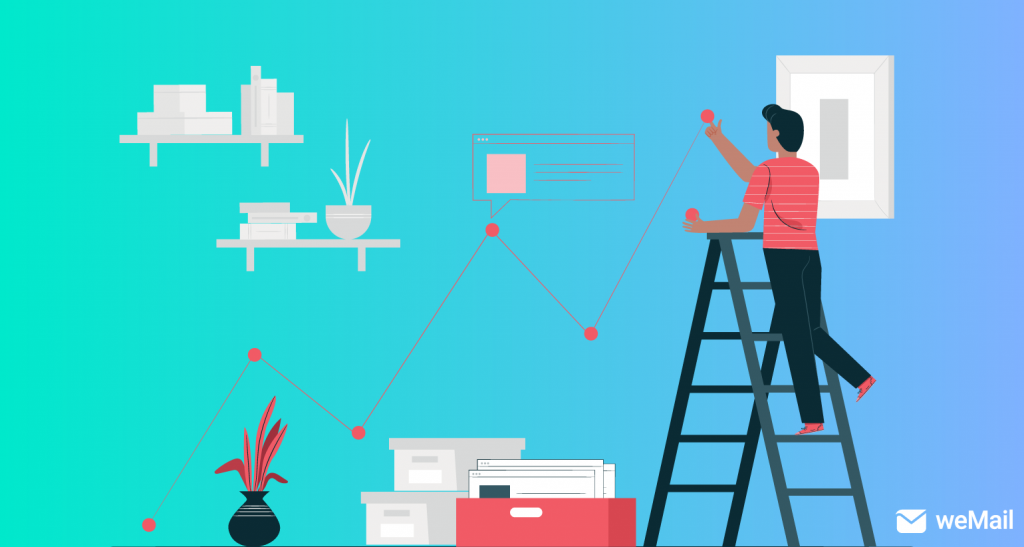 Here are some more tips to follow. Well, you already get some of the industry's best practices for landing page copywriting. They are the things you need to avoid too. While putting your words together, avoid these mistakes we are mentioning below –
1. Don't forget to mention write what's in it for customers
WIIFM (What's in it for me) is itself a marketing technique for every copywriter. Overconfidence or self-indulgence can let you forget to write what you are offering to people. You must be focused on this matter.
Whatever you write, any styles that suit your brand, you need to give a feeling to people that your product is capable to solve their problem in the first place.
2. If you are big, hide it and make your reader the big thing
When you are writing copy, it's always about your customers. Often, many writers did this mistake, focusing on how fascinating the product is rather than how this fascinating company aimed to support customers.
That's a big mistake. People aren't going to spend time hearing about someone else's big stories unless it concerns them. If you want to sell something, the hero of your story should be your customers.
So, break the 'I' complex, and start roaming on the possibilities of 'you.'
3. Don't claim to solve all the problems at once
Trust us. People not gonna believe you if you are up for solving all the problems there are or everything. Copywriting needs a sense of specification. You need to narrow down your focus and emphasize the core problem your product can solve. That's simple it is.
4. Avoid overestimating yourself or a Gimmick
Catchy headlines works. Well, initially. If you don't have what you claimed, people not only gonna reject your product, your brand value would be severely harmed.
So here's the thing. – don't use any numbers or benefits you seriously have hidden in your sleeve.
Try to find a balance between creating excitement and reality.
5. A CTA with no verb isn't a CTA at all
Sign up for our Newsletter
Follow our page
Buy now
Download the Free eBook
Learn more
These are the verbs that can inspire action from readers. While you are trying to be creative in writing CTA copy on landing pages, there's a mistake you need to avoid. Successful CTA needs strong verbs, don't forget to use them.
Closing Ups for Landing Page Copy Tips
Before closing up, we want to share some tips you can follow to get better results –
– Keep testing your landing page copy
– Understand and analyze the pain points of your visitors
– Align your landing page copy with the customer journey
– Try to be communicative or conversational. As if you are talking to your audience
– Write with certainty, and avoid manifesting hesitation
So what do you think? Are you ready to gear up your arsenals to write the best landing page copy?
Subscribe To Our Newsletter
Don't miss any updates of our new templates and extensions
and all the astonishing offers we bring for you.