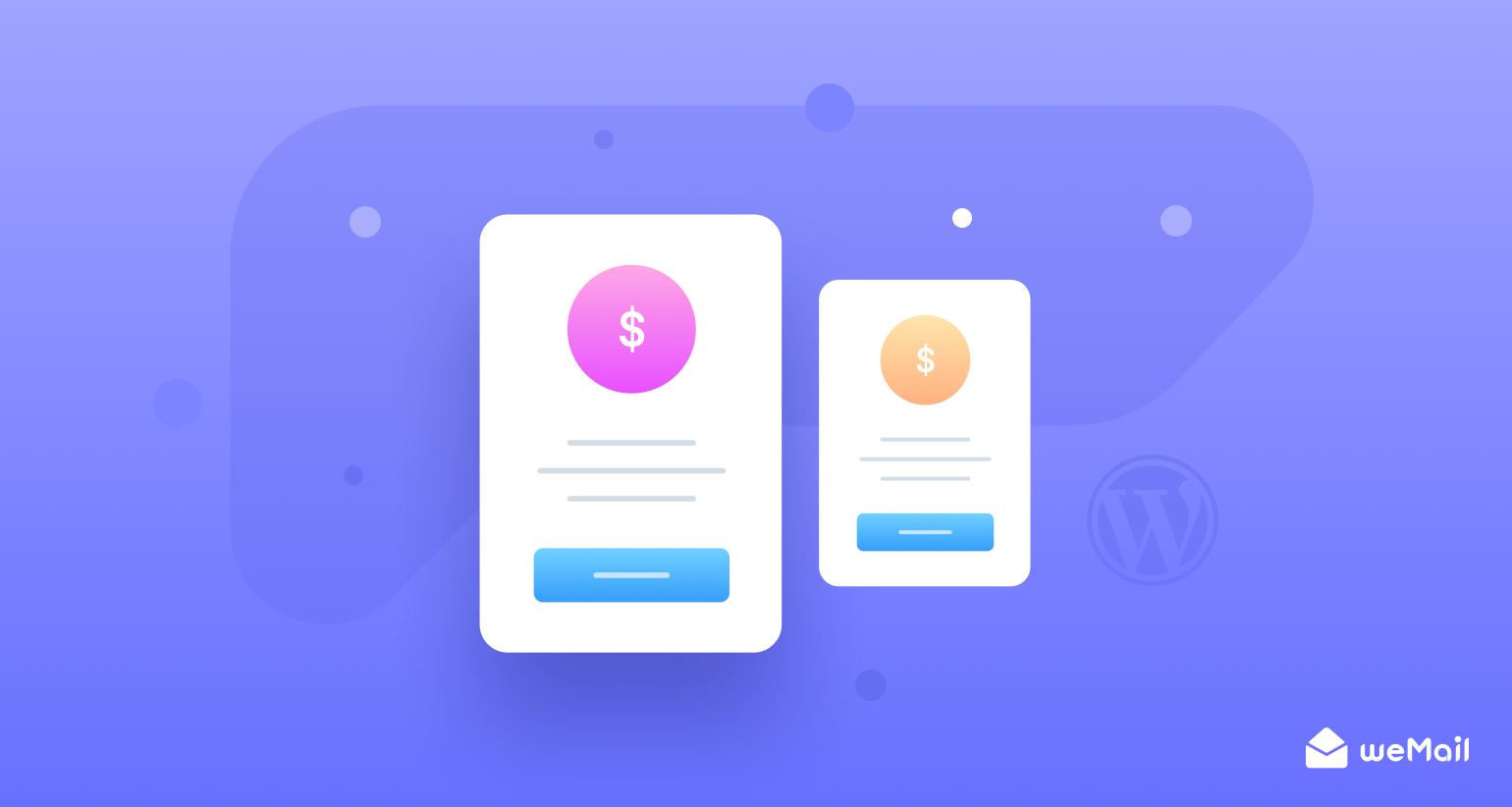 Subscribe2: The Best Subscription Management Software For WordPress
A good chunk of all the digital and physical services we use today are subscription-based. Even if we talk about reading blogs or articles, rarely people go directly to websites for that.
Instead, they subscribe to their newsletters (Who doesn't have newsletter these days?), and newly published blogs get delivered to their email addresses. Now, sending these content from time to time can be tricky unless you are using software to manage them.
Yes, we are talking about a software/plugin to send new blogs/articles to the users automatically at regular intervals. And today, we are going to talk about one of the best subscription management software Subscribe2 plugin, that has all the functionalities to manage your subscriptions smoothly.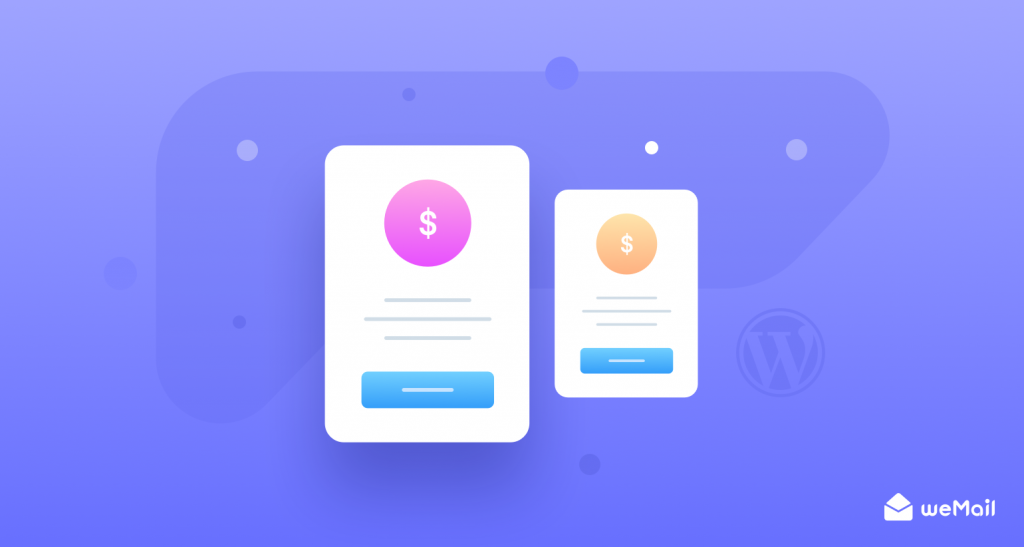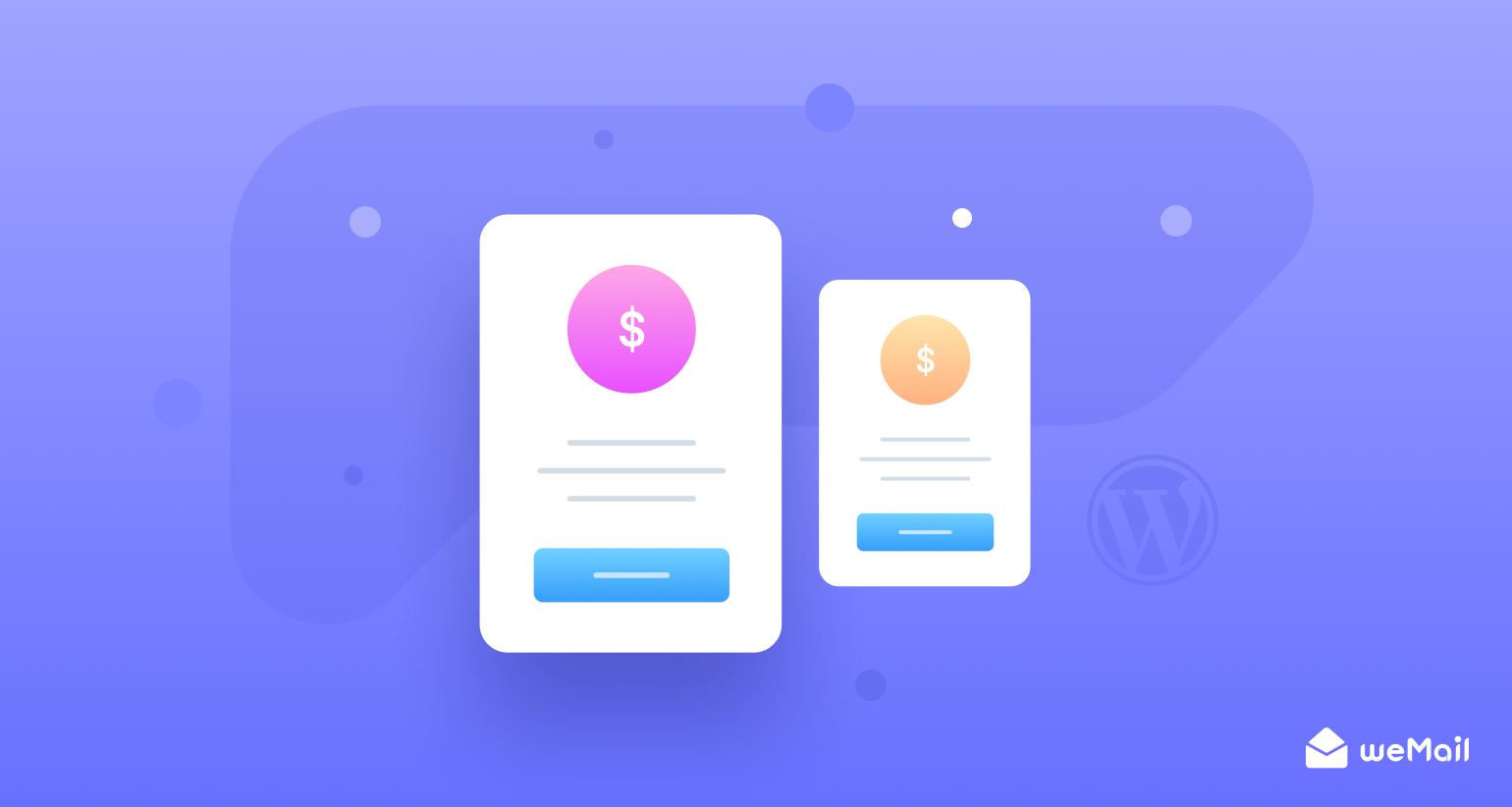 How The Subscribe2 Plugin Works
The Subscribe2 plugin is mainly used for sending a notification to your subscribers via emails as soon as you publish a post or a content. The reason for it being one of the best subscription management software is because of its simple functionalities.
Yes, this plugin is quite easy to manage once you know how this plugin works.
Installation
We are not going to go over the installation process of the Subscribe2 plugin as the process is the same as installing any other WordPress plugin. Let's jump to the exciting part.
Email Settings
The first thing you need to do after installing the plugin is to set up your email. Navigate to Subscribe2-> Settings->Email Settings. There you will find options including –
How many emails you want to send per recipient
Whether you want to send notifications for new subscriptions or not
From whom you want to send emails
The scheduling of your emails and more.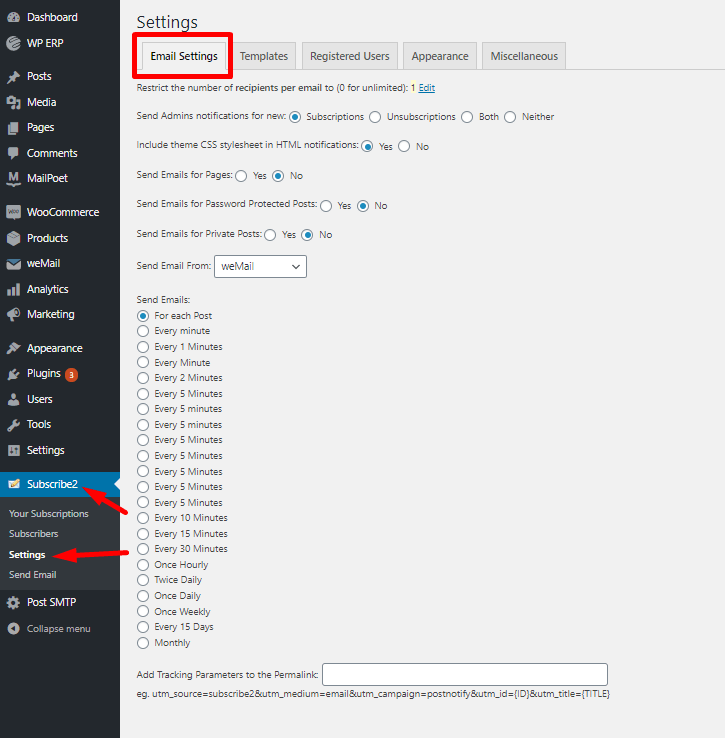 Once you are done with customizing the email settings you are ready to move on to the next one.
Customize Your Templates
When managing your subscriptions you need to send three kinds of emails to your subscribers,
Notification email for new posts
Subscribe/Unsubscribe notification
Incomplete subscription reminder.
Instead of manually writing the email every time, it is easier to use templates. Subscribe2 plugin has all three of these templates for you.
Just navigate to Subscribe2> Settings> Templates and there you can customize the templates per your liking.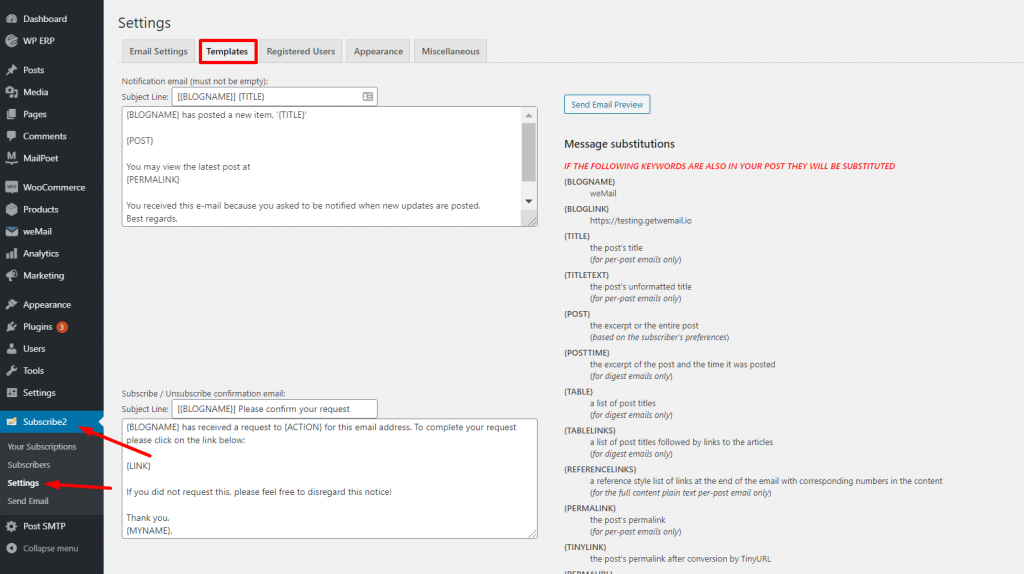 Compulsory & Excluded Categories
This is an interesting part of the setting. When we create a blog site we create categories for our blogs. So, people can easily find the topics they are interested in.
Therefore, this part of the setting allows you to include categories for your registered users. The subscribers will get notifications regarding posts from those categories.
However, the exclude option is just the opposite. The subscribers will not receive any posts from the excluded categories. But you can allow registered users to subscribe to the excluded categories.
Navigate to Subscribe2-> Settings-> Registered Users to get these options.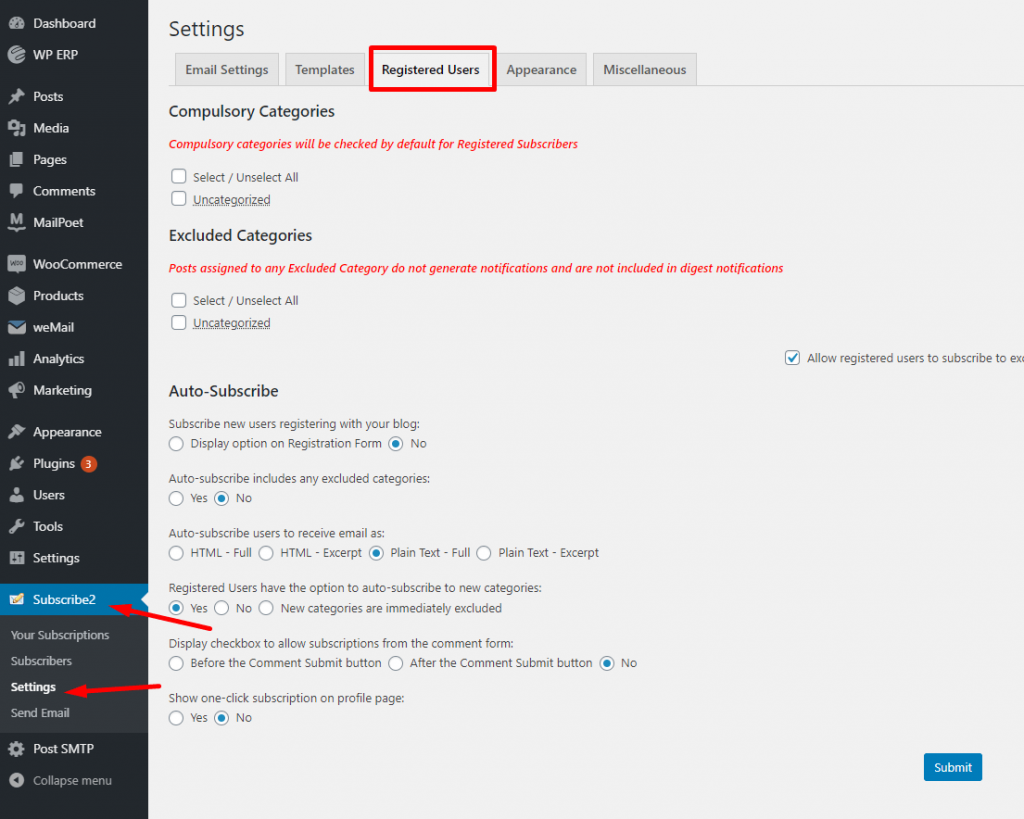 Appearance Settings
This is where you decide how the Subscribe2 plugin will be placed on your website and what it will do. Here, you can have a subscription counter and a link to the default subscription page you can place on every page.
To do that, go to Subscribe2-> Settings-> Appearance. There you need to select the default page.
Then you need to decide whether you want to –
Show a link to your subscription page in "meta"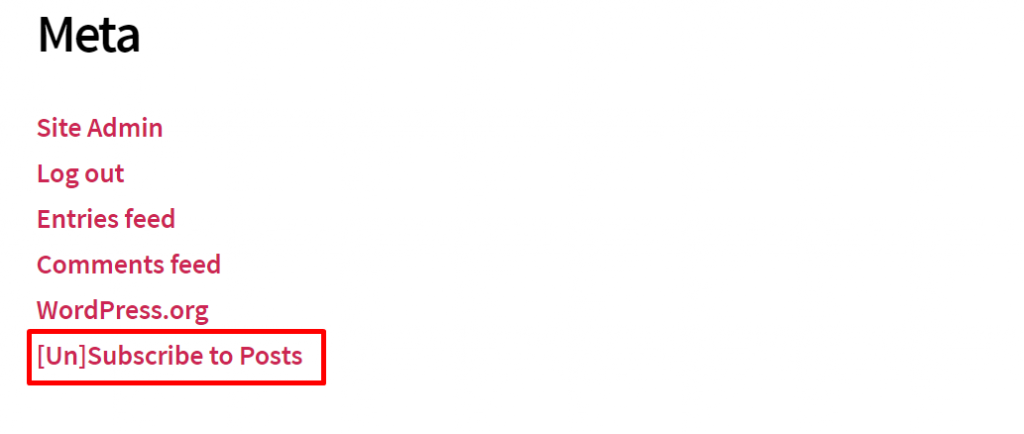 Show the Subscribe2 button on the Write toolbar
Enable popup style subscription form
Enable Subscribe2 Widget

Enable the Subscribe2 Counter Widget

Disable email notifications are checked by default on authoring pages
Use javascript to update the IP address in Subscribe2 HTML form data.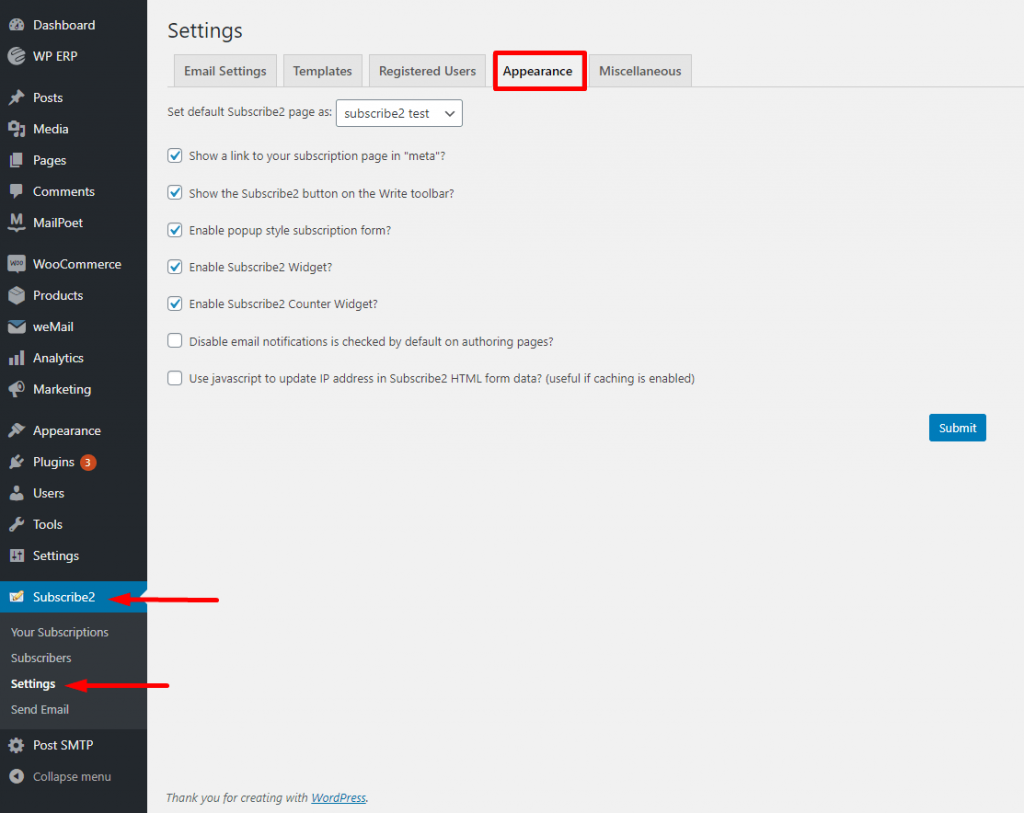 Barred Domains
And the last part of this subscription management software is the Miscellaneous part. This option will help you to bar domain for public subscriptions. You can add –
Just go to Subscribe2>> Settings>> Miscellaneous.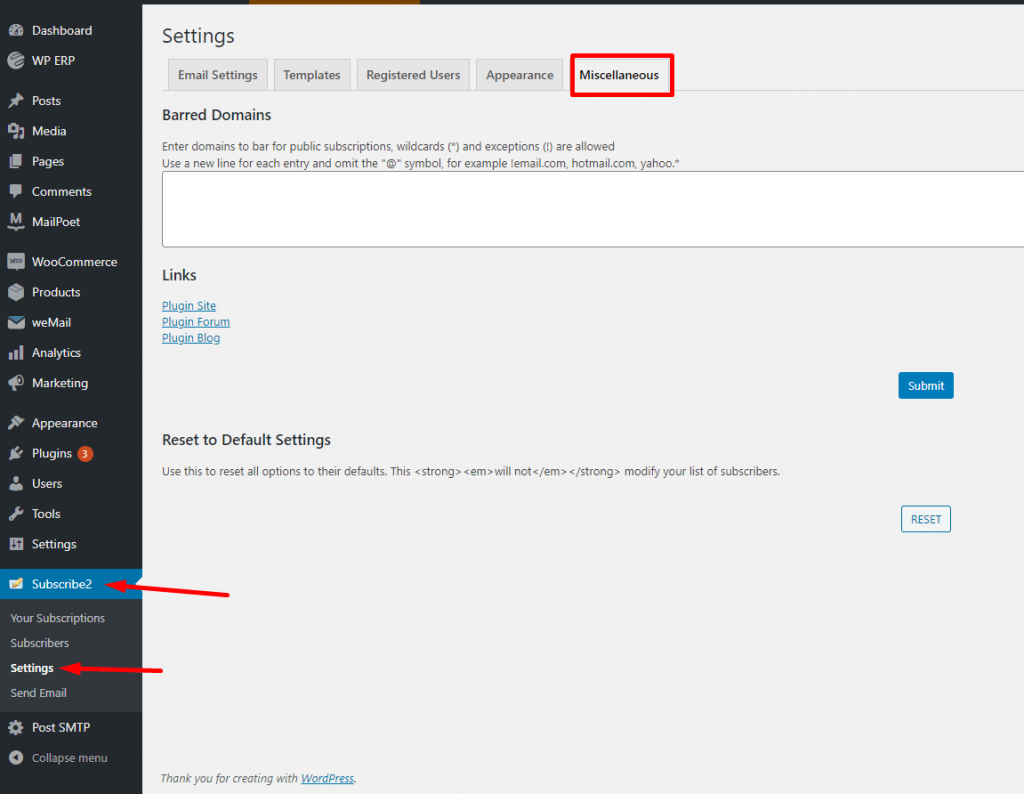 Sending Notification Emails To Subscribers
Now that you are finished with all the settings of the plugin, it's time to send your first email to your subscribers for your posts.
Just navigate WP-Admin >> Posts >> Add New Post.
Choose the category for the post that was included in the settings. After finishing the post, hit the publish button.
After a few minutes, your subscribers will get an email like this,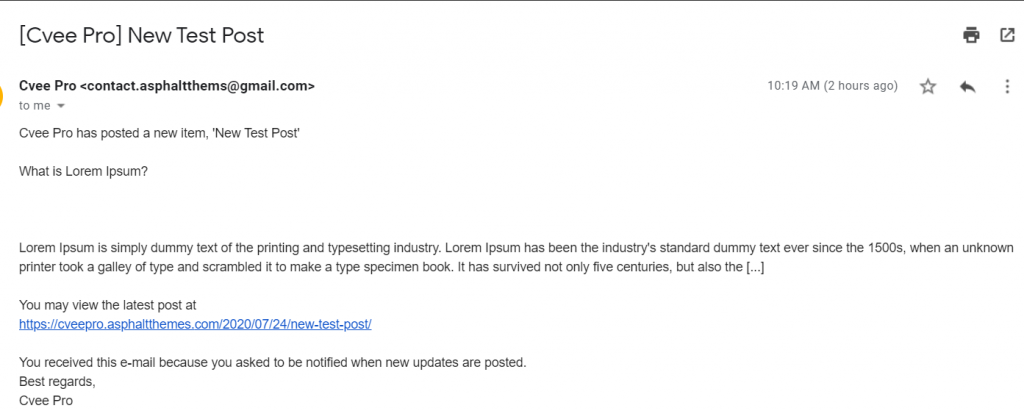 That's how easy and simple it is. Now your subscriber will be kept updated to all of your posts and you don't have to worry about sending the posts manually.
All you have to do is publish posts regularly.
Top Reasons You Should Go for Subscribe2
The subscribe2 plugin has over 40000 active installations.
That says a lot about the user's trust in this plugin. One of the reasons for this plugin's popularity is its simple interface with rich functionalities. Meaning, it has all the necessary features you need to manage your subscription while having quite a simple interface.
It's features includes,
The complete freedom of the subscriber to choose the design of the email
Registered subscribers can choose to avoid notifications from certain authors of the website
Public and Registered subscribers option
Bulk action for registered subscribers
Message substitutions for the templates
Auto subscribe option for registered users
Subscribe2 counter widget to count the number of subscribers
Page speed os 0.02s which is faster than 99% of plugins
Send email option, you can send any particular group of subscribers with file attachments.
So you can see the Subscribe2 plugin has all the features you will need to manage your subscriptions. No wonder it is one of the best subscription management software.
Comparing With Other Subscription Plugins
It is not enough that we say that the Subscribe2 plugin is one of the best subscription management software out there. You need to compare it with other similar plugins to find out.
WPHive has made that job easy. You can easily compare plugins side by side to find out which one will perform better. But to save you the trouble we have compiled a compare list for you.
However, there is no exact alternative to the Subscribe2 plugin. WPNewsman Lite comes close. That is why we are going to compare these two plugins side by side and see which one performs better.
| Criteria | Subscribe2 – Form, Email Subscribers & Newsletters | WPNewsman Lite |
| --- | --- | --- |
| Minimal impact on memory usage | yes | yes |
| Minimal impact on pagespeed | yes | yes |
| No PHP errors, warning, notices | no | yes |
| No Javascript issues | yes | yes |
| Optimized database footprint | yes | yes |
| No resource errors | yes | yes |
| No HTTP errors on loading | yes | yes |
| No database error | yes | yes |
| WordPress 5.4.1 compatible | no | yes |
| PHP 7.2.16 compatible | no | yes |
| Frequently updated | yes | no |
| Active Users | 40000+ | 1000+ |
| WordPress.org Rating | 3.5 | 4.7 |
| WP Hive Overall Rating | 3.5 | 4.7 |
| Support Threads | 6 | 1 |
Data From WP Hive
As you can see, the ratings are for the WPNewsman Lite plugin. That's because it has less active installations compare to the Subscribe2 plugin. Also, the Subscribe2 plugin is frequently updated, whereas the update for WPNewsman Lite has stopped somewhat.
So, our Verdict is, among these two, Subscribe2 plugin is the best subscription management software. If you want to manage your subscription smoothly, you can choose the Subscribe2 plugin.
Final Thoughts
If you publish blogs on a daily basis, you want your subscribers to know and get them to read right away. However, to achieve that manually is quite impossible.
But with a subscription management software, that is achievable. It will send your blogs to your user right after they are published and make it attractive, so your users will be compelled to read your articles.
And, if you combine it with an email marketing software like weMail, then you can bring a revolutionary change in your email marketing campaigns.
Subscribe To Our Newsletter
Don't miss any updates of our new templates and extensions
and all the astonishing offers we bring for you.