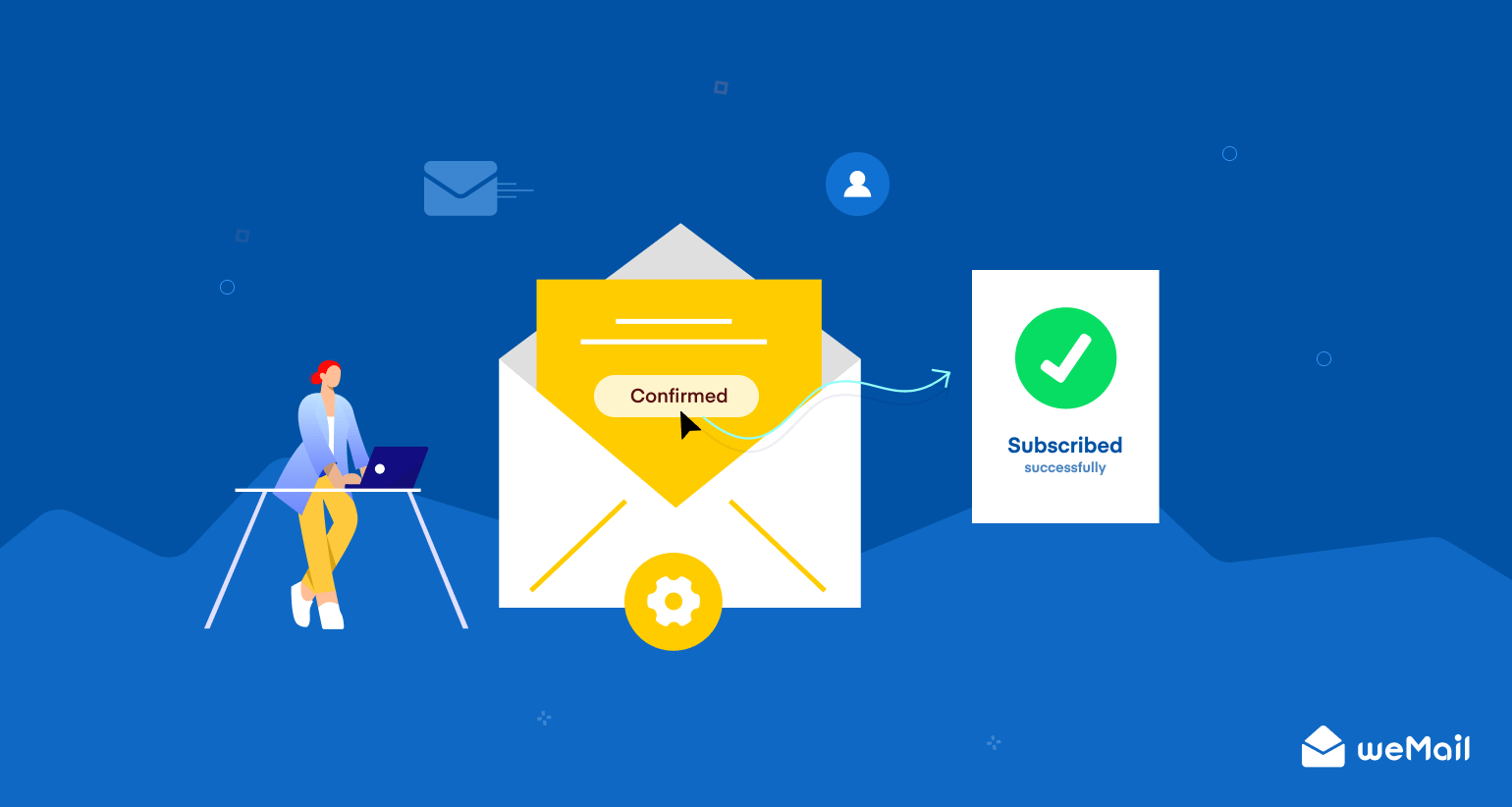 What Is Double Opt-In in Email Marketing – A Marketers Guide
Double opt-in is a great way to build quality email lists and improve your email deliverability rate. Despite a never-ending debate, using double opt-in remains a popular global practice.
Some marketers believe the double opt-in process can help you collect the best leads with the most possibilities of conversion. On the other hand, there are marketers who think this technique can cost your potential subscribers.
In this article, we will show you what double opt-in in email marketing is, how to set it up with weMail, its advantages and drawbacks, and best practices.
After you finish reading, you can make a reasonable decision about whether you need it or not.
What is Double Opt-in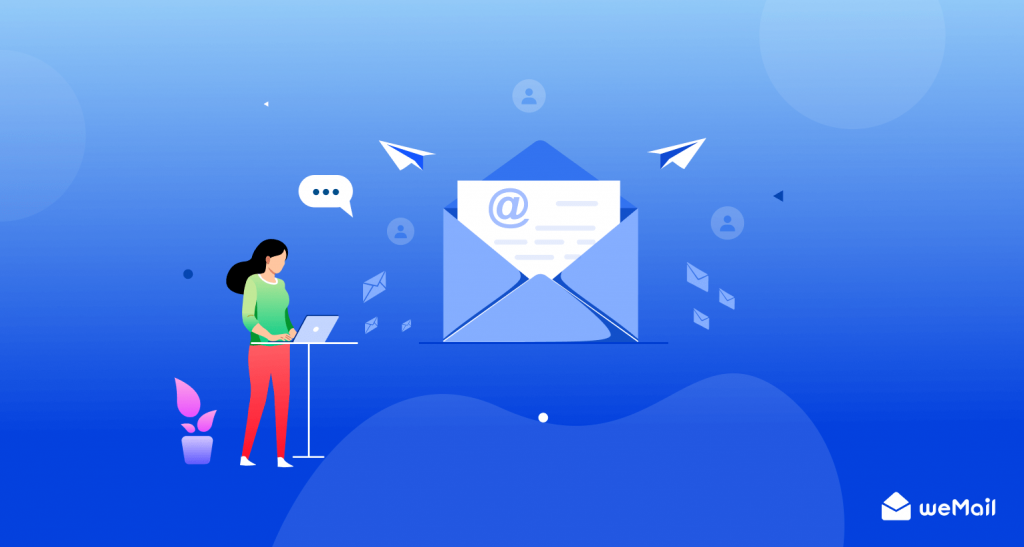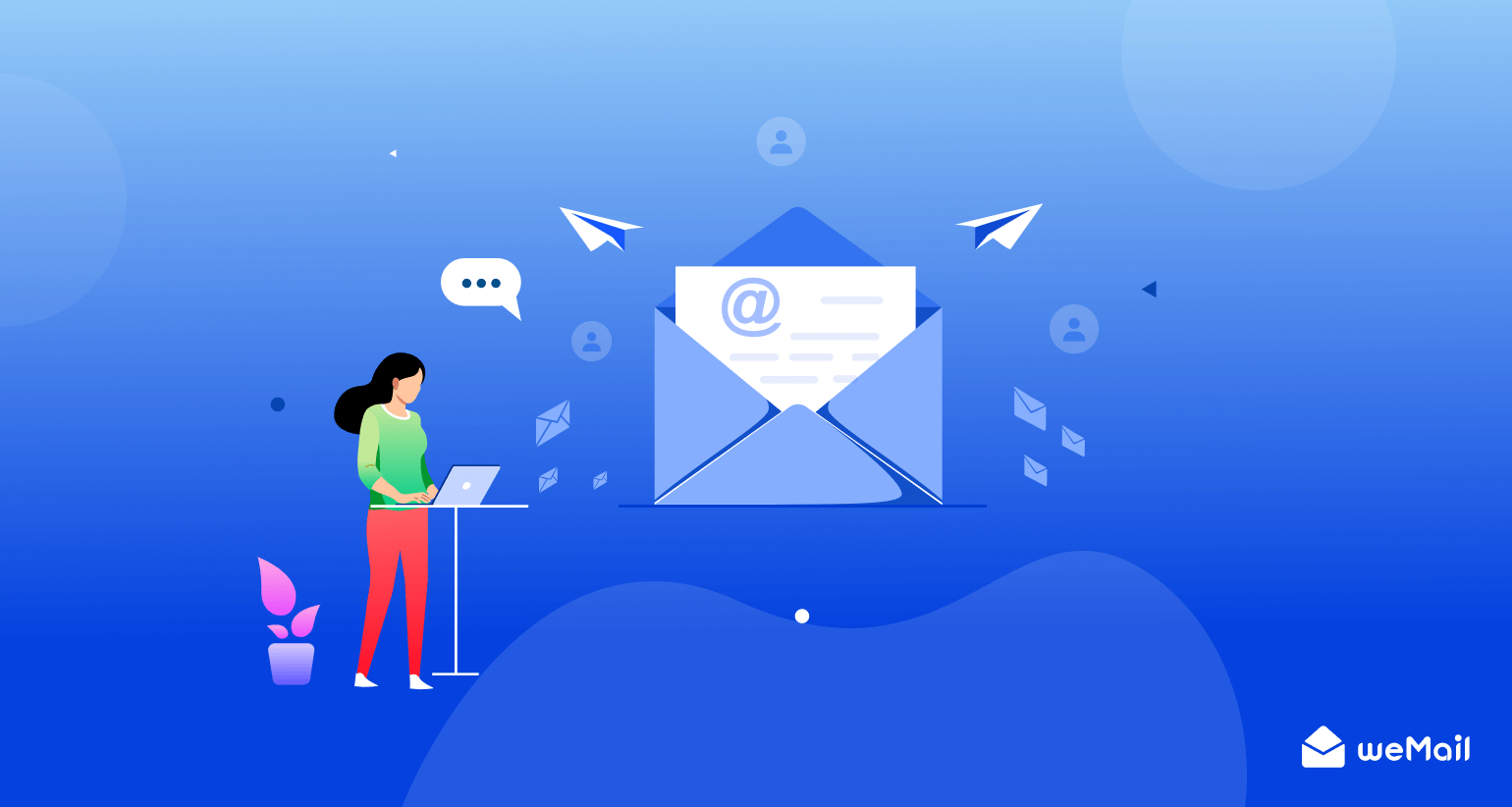 If you already know about the two factor authentication (login security that requires a password and ott code at the same time), you are going to understand it better.
Double opt-in is a process of collecting subscribers with two back to back steps. After someone submitted a sign-up form to become your subscribers, you send an automated email to his/her email address to confirm the subscription.
Usually, this confirmation email asked a user to confirm subscription with a CTA button or link that redirect him to a welcome page.
Single Opt-in vs Double Opt-in – What's the Difference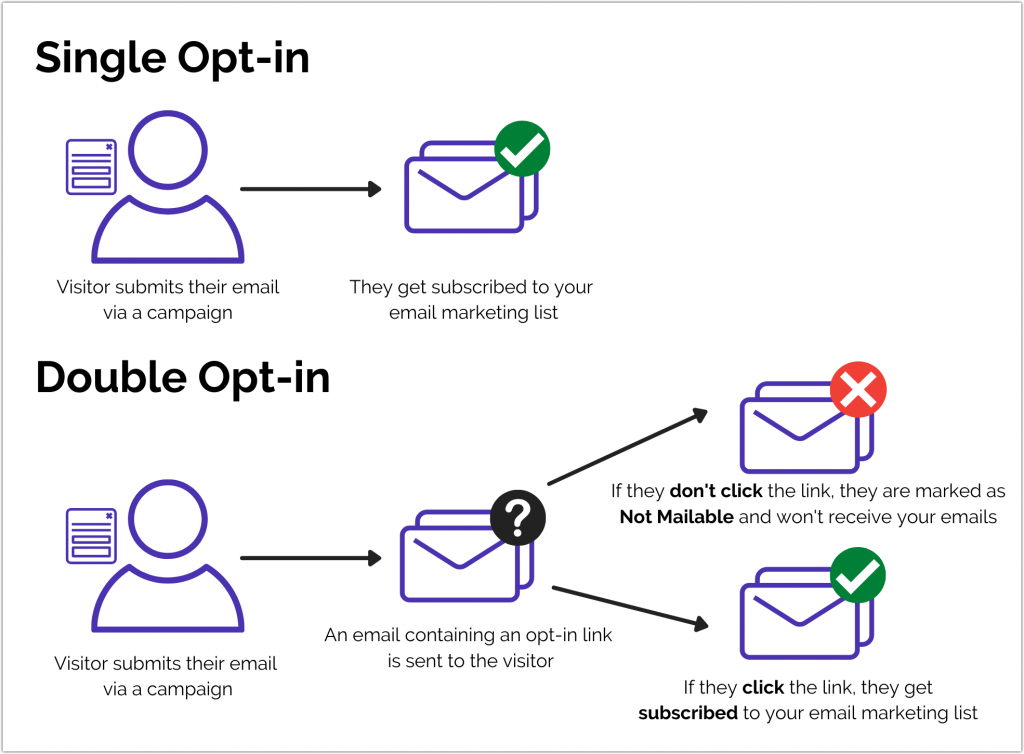 [Source: Privy]
Single opt-in is simple. A subscriber just fillup a subscription form and become a subscriber. It left the subscriber unchecked and added to your email list.
Double opt-in requires the second step of confirmation from the subscribers' end.
This marks the main differences between the two. And, it also impact the process and results of your email list building.
The discussion is going on over the both process, and it's always somewhat devided the email marketing experts.
In single optin, you can grow your email list faster. Because, it doesn't take much effort for a user to subscribe. And reach more people and your chances of conversion increase.
Where double opt-in needs further action from a user, so, many of them who fill up the first optin may left the process incomplete.
However, the double opt-in technique let you add only those people who are real, and interested to get your offers, newsletters, and update through email.
Therefore, a single opt-in help you randomly grow your niche email list, and the double opt-in get you to generate leads that are more active and close to make a purchase.
What are the Benefits of Double Opt-in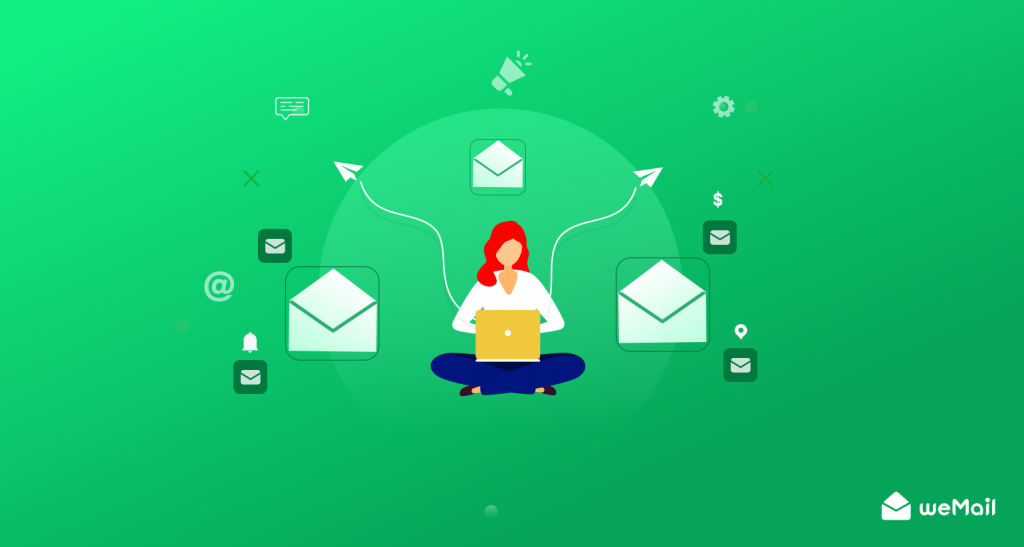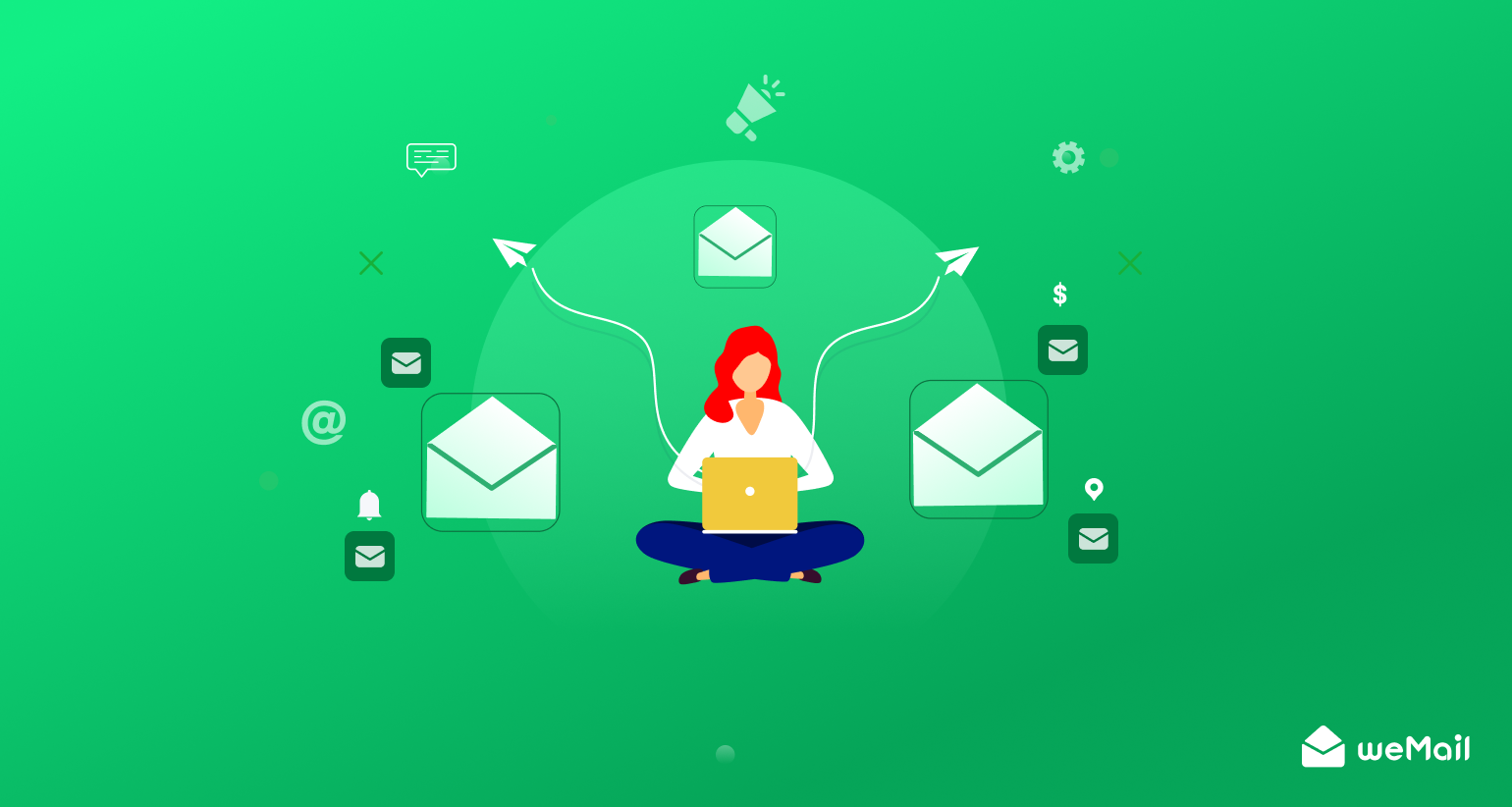 Before you go for using a double opt-in, let's learn about their benefits.
1. Getting More Reliable Leads
The double opt-in process requires further user verification. With this step, you can gain those people in your list who are active and interested more than the average subscribers. When someone spend more time to confirm his subscription, the chance is hire that he/she would be a real deal.
2. Keep Your List Comparably Spam-Free
It's simple math. Only real people make a re-confirmation by checking their emails. Bots rarely do that. So, your email list will be spam-free if you apply double opt-in process in list building. That will also help to keep your list clean.
3. Double Opt-in Provides a Better Email Deliverability
An egaged group of subscribers usually increases your email deliverability rate. Since all of your subscribers are active, and interested to get your newsletters, you can easily influence them for conversions.
4. Nurture a More Effective Customer Relationship
Double opt-in help you to maintain even a better customer relationship. The process brings you a group of responsive people. So you can regularly send them updates, and ask them whether they are doing with your service. You can ask them for suggestion to improve your products and features, and reviews, etc. It is also possible to keep them in a loop of providing extra benefits and retain them for longer business deal.
What are the Disadvantages of Double Opt-in
Well, obviously, there are some drawbacks when you go for double opt-in. The main trouble with this email marketing technique is the process itself – the two steps often slipped out.
Subscribers usually like to submit an optin-form once. Most of the time either they forgot to click on the confirmation link or get bothered to check their email.
Eventually, this lead up to incomplete subscription. If your potential subscribers don't click on the subscription link, you are about to lost them for certain.
So, here's the risk. Suppose, a hundred people subscribe to your opt-in form, and fifty of them click for confirmation. The 50% of those potential subscribers never going to make it to your email list, and that's a bit remarkable thing to consider.
However, the 50% you got here are solid ones, that's a win-win situation in other words.
How to Setup Double Opt-in with weMail
weMail is one of the most powerful WordPress email marketing platform. In case you don't know about weMail, check out this easy installation guide on how to install weMail in WordPress.
You can easily setup the double opt-in feature in weMail. It will take only a few steps. Here's how to do it –
First, go to weMail Dashboard, then Settings, and then click on "Double Opt-in"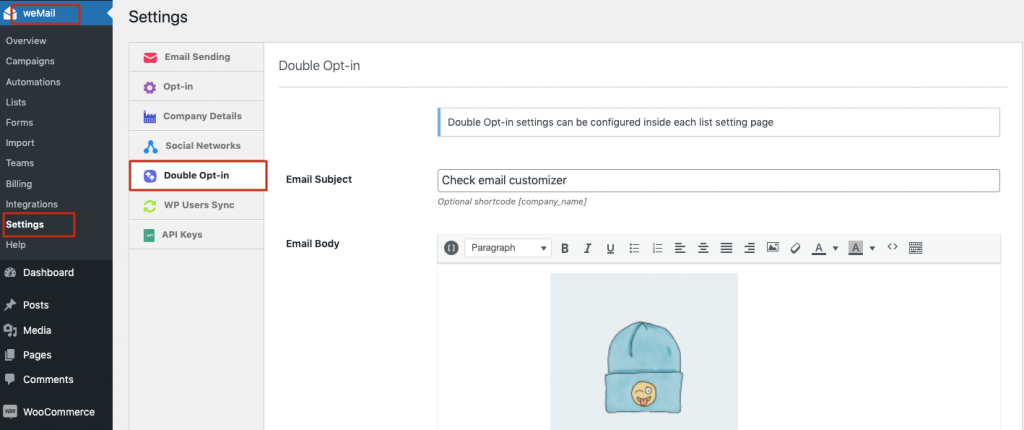 Now, write down the subject line of confirmation email, and compose email body.
In the next step, you need to write your confirmation message. It should be an engaging copy to tell your user to confirm the email subscription.
And then, set a redirect destination.

You can set "redirect to a URL", or take your user redirect to a certain landing page you want. In such case, you can select the page from the drop-down menu.
Now, hit "Save Settings" button to finish your weMail double opt-in setup.
Double Opt-in Best Practices – Where Should You Use It
Now that you know what is double opt-in and how to setup it in your email marketing process, let's find out some of the most effective double opt-in best practices.
It is good for your premium subscribers. This process help you to ensure that you send the premium content to the exact users.
If you have suffered from spammers, a burden of unclean list, security threats, and have a lot of inactive subscribers for a long time, double opt-in may be the perfect solution for you to get rid of all those troubles.
You are OK with a slow list building process, and only want people with possibilities as leads.
An email address process that follows open sign-ups. For example, you put a sign-up form in many of your landing pages. In such cases, you will get a lot of sign-ups from bots and spammers.
You are runnning a survey from random netizens. In a simultaneous process, you also want them to sign up.
However, you need to use sign-up forms that are attractive and honest. They could be opt-in forms like popups or floating bars as well as landing page for newsletter signups, etc.
Final Thoughts
To improve your email marketing and getting the desired success, opt-in process plays a large role. They do help a lot build a successful email list.
Single opt-in is the most popular practice amongst marketers because it comprises simplicity. And, double opt-in can keep you out of danger like spam, security threats, or malicious attacks. Therefore, the latter one help you to build a cleaner and effective list.
In the end, it is your decision to make. We believe you are now capable to land in the suitable one. So, tell us, which opt-in process seems more plausible to you?
Subscribe To Our Newsletter
Don't miss any updates of our new templates and extensions
and all the astonishing offers we bring for you.