What is a Spam Trap and How to Avoid It Successfully
Email marketing can be extremely successful if done rightly. There're many pitfalls around that can destroy your email marketing potential overnight if you don't know about them. The spam trap is such a thing. Though they look like real email addresses, they belong to no real user.
Failing to identify the spam traps can awfully reduce your email delivery rate, open rate, click-through rate, and more. This is why how to identify spam traps has been an increasingly searched topic among digital marketing professionals.
This article will provide an in-depth understanding of what is a spam trap, its types, and how to avoid them in efficient ways. Let's get going without wasting any more time.
What is a Spam Trap?
A spam trap is a type of dummy email address created by Internet Service Providers (ISPs) or Anti-Spam Services. It aims to identify those email senders who send out too many emails and irrelevant content. Once they are identified, ISPs and mail servers permanently block them.
Businesses, ISPs, and mail servers intentionally make these addresses available on public webs, forums, and online sources. So, no matter whether you are a spammer or an honest marketer, chances are that you may end up in spam traps if you have no idea about them.
Types of Spam Traps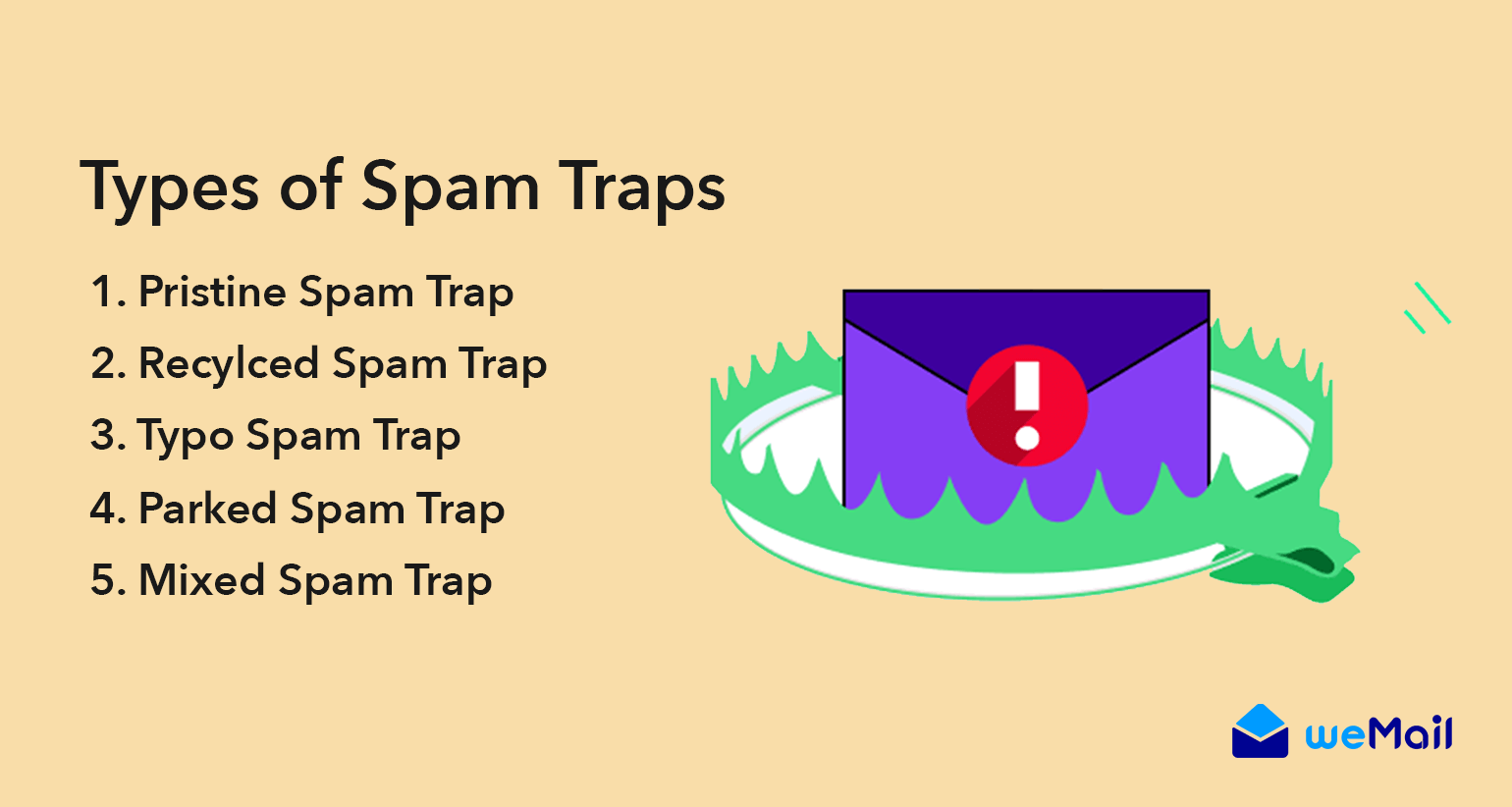 There are different types of spam traps coming up with distinct purposes. They can harm your email marketing efforts to varying degrees. Have a quick idea about them from below.
a. Pristine Spam Traps
Pristine spam traps are email addresses created by ISPs or Anti-Spam services. They're also known as pure spam traps. Because since the beginning they were never valid nor belonged to any real user. These email addresses are embedded within the codes of public websites.
If you scrap websites or buy email lists from some third-party sources, chances are that there will be a good number of pristine spam traps in that.
b. Recycled Spam Traps
Recycled spam traps are the email addresses once used by real users. But now they're abandoned and repurposed to catch suspicious email senders. Such addresses are usually named support@, sales@, hr@, etc. They are provided by organizations to their employees.
When employees leave the job, organizations take back ownership of these emails. Then they repurpose a smaller percentage of these abandoned IDs to use as spam traps.
c. Typo Spam Traps
Typo email addresses usually end up with words like yaho, hotmeil, and gnail instead of yahoo, Hotmail, and Gmail. They may also include words like @2023.com, @thumbsup.com, etc. Users commonly submit these addresses in online forms when confirmation isn't mandatory. These emails are created intentionally to evaluate the practices of email marketers.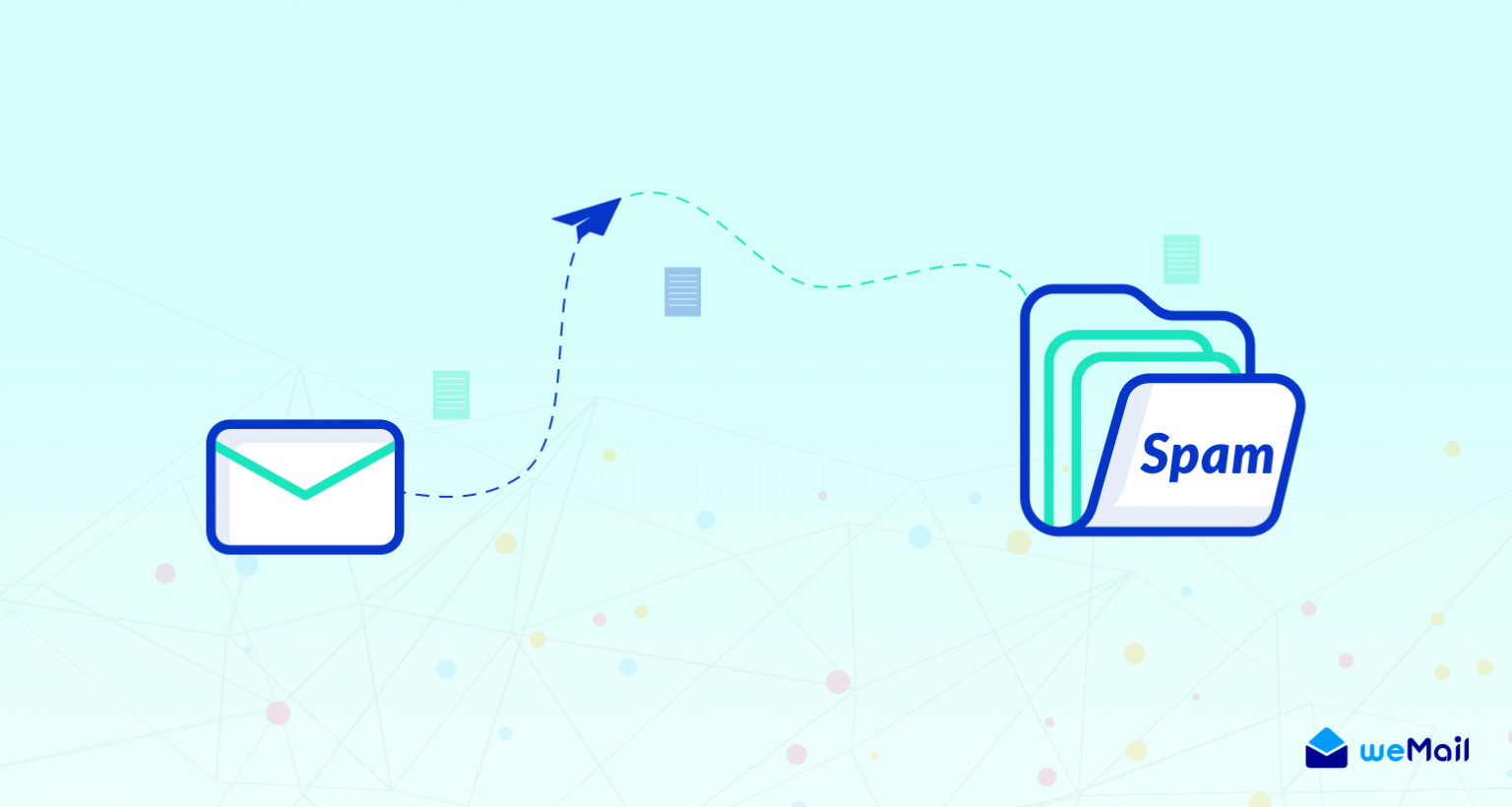 d. Parked Spam Traps
Parked email addresses are created by parked domain service providers to monitor the practices and behavior of email marketers. Whenever marketers send emails to these addresses, they are marked as policy violators. Because they sent these emails without consent.
Domain service providers then blacklist the email senders' addresses from their other official accounts. This way they keep their inboxes neat and clean.
e. Mixed Spam Traps
Mixed spam traps are nothing but a combination of pristine and recycled spam traps. The sole purpose of this trap is also the same as the above. It aims to identify and catch those email senders who are engaged in unethical practices (sending emails without consent).
Special Character: Internet Service Provider (ISP)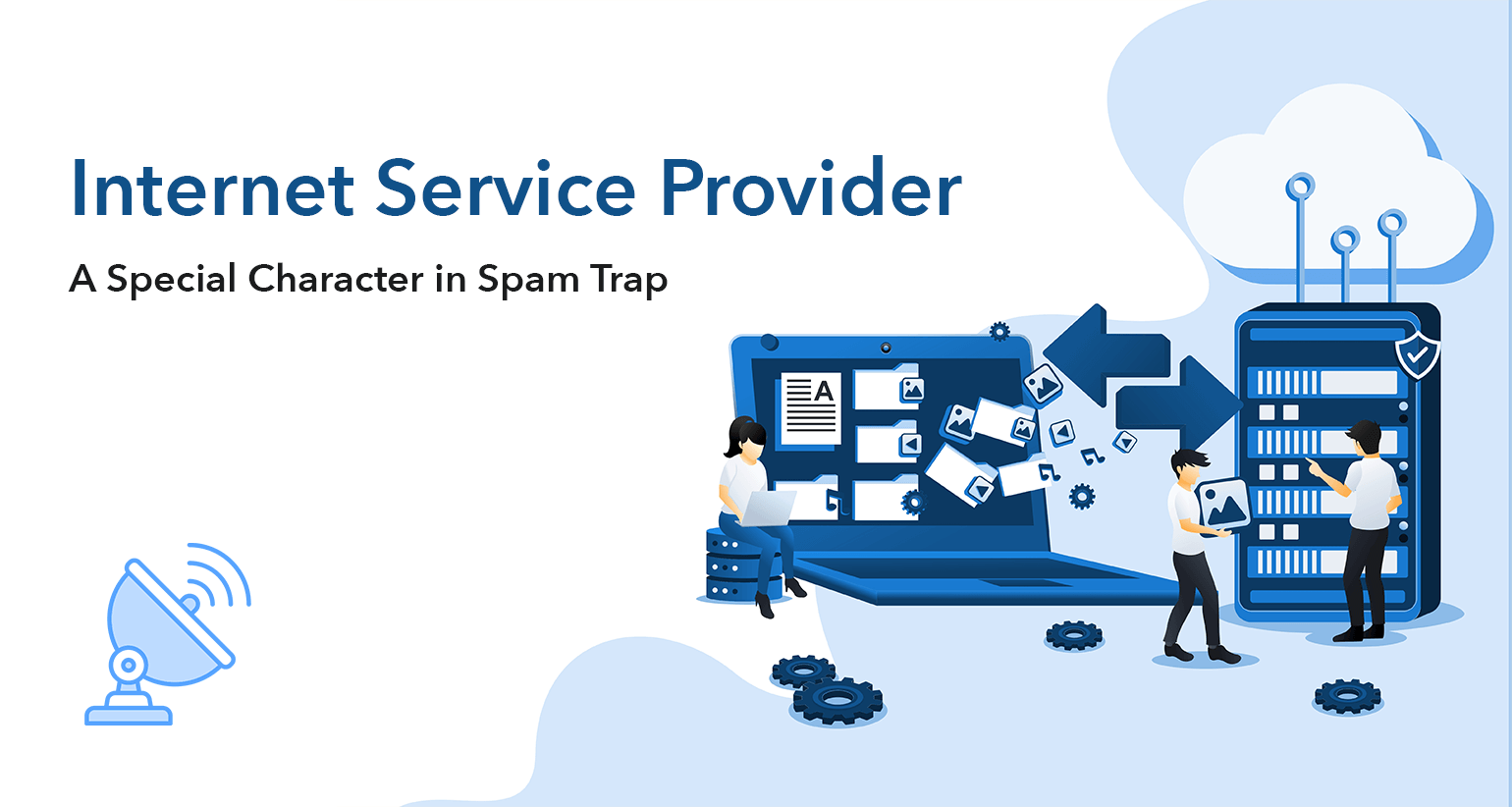 Internet Service Providers (ISPs) refer to companies that offer internet access to their users. There're hundreds to thousands of ISPs worldwide. Although there may be slight differences in their services based on region, their basic roles and goals are almost the same.
They aim to protect their customers from any sort of spam and unwanted emails. They use a number of tools and techniques (like spam filters and reputation scores) to block the email senders involved in wrong practices.
Note: You must know about them before moving to the section. Otherwise, you can't handle the spam trap issues successfully.
Tips on How to Avoid Spam Traps Successfully
One of the most important things you must consider before starting an email campaign is to identify if there is any spam trap in your contact list. This section will provide you with some effective tips that can help you avoid spam traps successfully.
1. Use Email Verification Software
Spam emails are now a problem for any digital marketer today. As per Spamlaws, 45% of all emails in the world are spam. This figure is scarier according to other marketing agencies. This is why you must verify the validity of every email address before you add them to your contact list.
With free tools and methods, it's almost impossible today to receive any authentic and reliable email verification report. Better if you use the premium email verification software. Some most popular of them are ZeroBounce, Snovio, MailerLite, Emailable, Valimail, and RocketReach.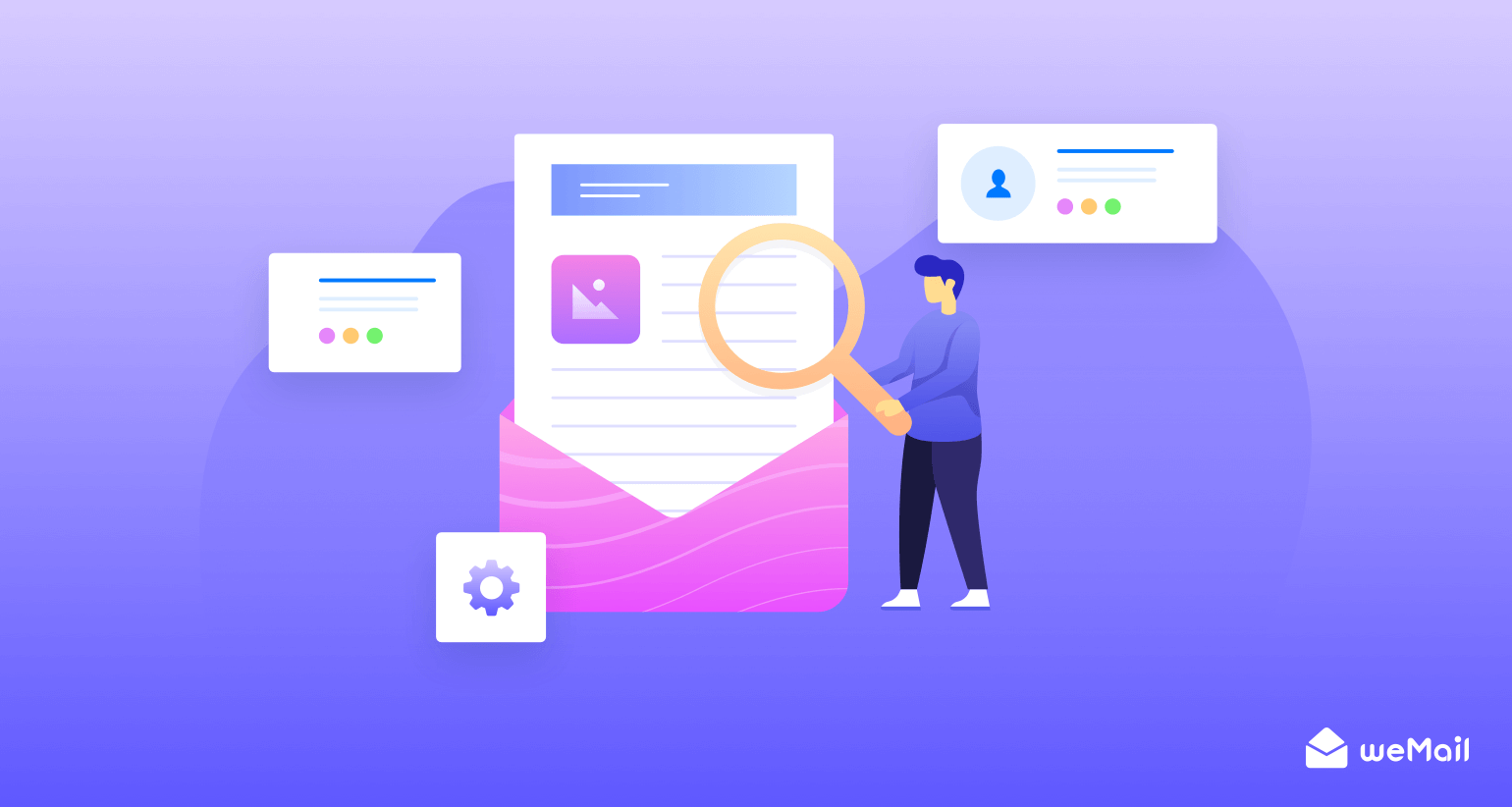 2. Avoid Purchasing Email Lists
Buying an email list can help you get started with email campaigns overnight. But there's no surety that it will work out well. Instead, it may backfire on your brand and email marketing reputation. Below are some reasons behind that:
Sellers may not update the email list for a long time.
It may include many pristine, recycled, and parked spam traps.
Most of the email addresses are collected without permission.
This can ruin your brand value as unsolicited emails disturb users.
Most email service providers don't allow using purchased email lists.
Emailing without consent is a violation of the CAN-SPAM Act and GDPR policy.
Due to all these reasons, you should stay away from buying email lists. Rather you should depend on organic ways. You can use forms and lead generation plugins for that.
3. Avoid Scraping Email Addresses
This is also known as harvesting email addresses. There're many automated tools and software bots marketers use to scrap email addresses. But we've said just a while ago, scrapping emails increase the likelihood of recycled, typo, and parked spam traps.
Scrapping email addresses also violate the CAN-SPAM act. So, using this technique can significantly destroy your reputation within your two-three campaign attempts. Internet Service Providers (ISPs) may immediately block your account for a lifetime.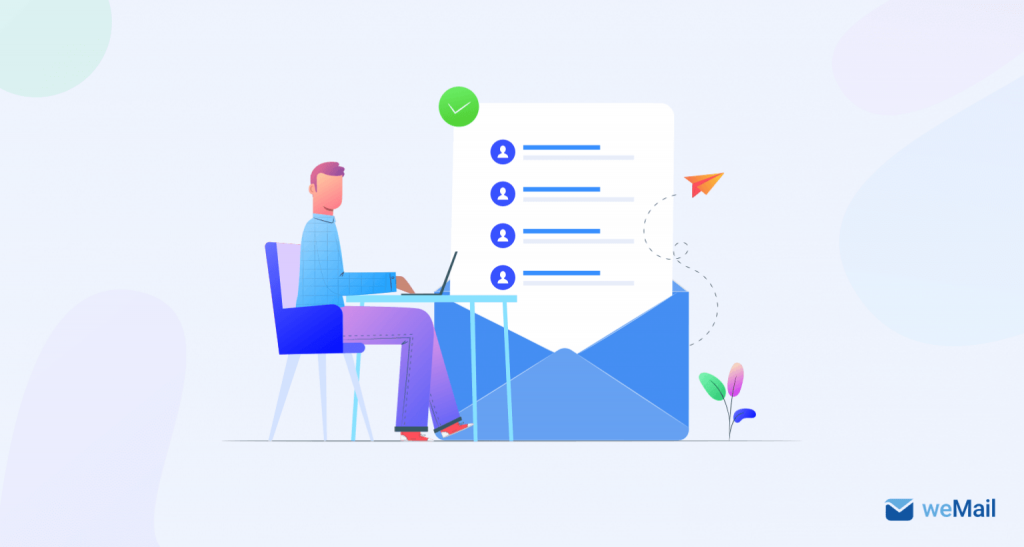 4. Use Double Opt-in for Sign-ups
In double opt-in sign-ups, right after someone subscribes to a website, a confirmation email is immediately sent to his account. The confirmation email may include a link or a code. For confirmation, he has to click the link or copy-paste the code to a particular place or form.
The confirmation email helps you quickly evaluate whether the email addresses you have received are valid or bots. If users don't complete the confirmation process, you may count those accounts as perked, typo, and recycled traps.
5. Use an Email Marketing Service
Firstly, email marketing services ask you to use a double opt-in process. It detects the email IDs in your contact list that have subscribed to receive emails from you. So, chances are less that receivers will make your emails spam.
Secondly, email marketing services verify email addresses if they are valid and active. It can remarkably reduce the bounce rate and negative impacts on the email deliverability rate. Thirdly, email marketing services today use an appropriate email format.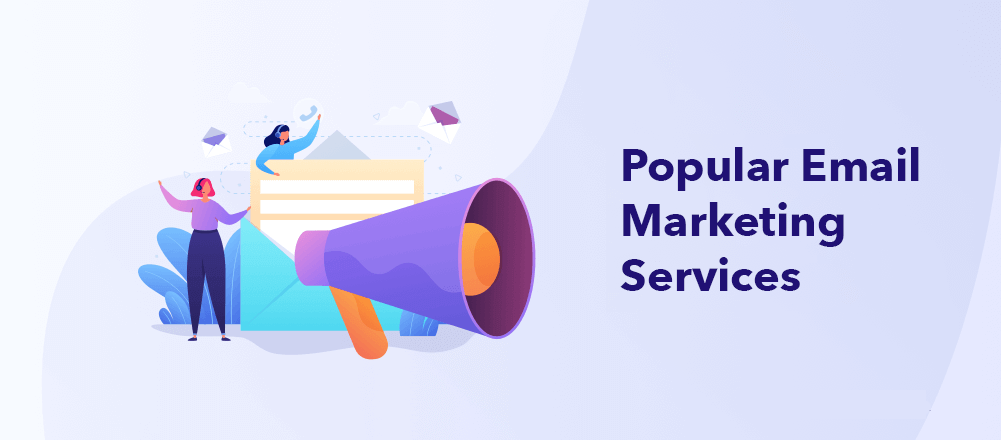 It automatically deletes the trigger words, suspicious messages, and unnecessary links. Finally, it ensures emails are hitting the inbox of recipients. Some most popular email marketing services are:
Mailchimp
HubSpot
Campaign Monitor
Drip
Sendinblue
6. Evaluate Your Email Sending Reputation
Email sending reputation refers to the scores that Internet Service Providers (ISPs) use to evaluate the legitimacy and trustworthiness of email sender. There's a set of metrics they use for that. For example, bounce rate, open rate, spam complaint rates, and more.
Poor email-sending reputation indicates ISPs have marked your emails as spam or blocked your emails entirely. Evaluation after every campaign can help you address the issues that are negatively impacting your sending reputation and how to improve it. Things you can do are:
Send only relevant and engaging content to the recipients.
Never include spam links and misleading words.
Provide easy ways for subscribers to opt-out.
7. Remove Bounced Emails
When an email is delivered to the recipient's inbox and returned to the sender, it's marked as a bounced email. It may happen basically for two reasons. One, recipients' email addresses are invalid. Two, their inboxes have no space or facing a temporary issue.
Whatever the reason is you must remove the bounced emails from your contact list before the next campaign. Because it will help you improve your email delivery rate and reduce the chance of being marked as a spammer.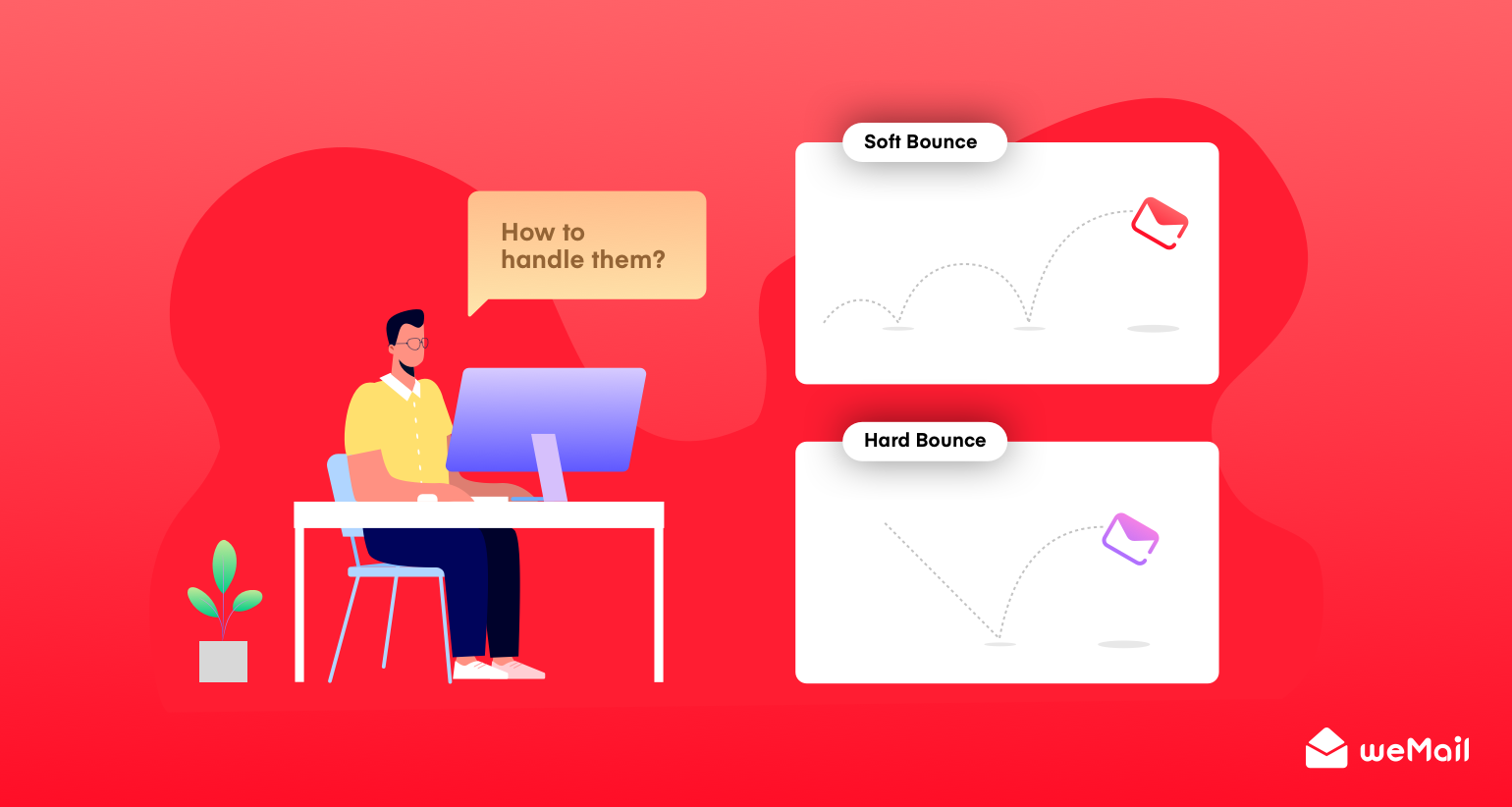 This is a must to get a consistent green card from Internet Service Providers (ISPs) so they allow you to hit your emails to recipients' inboxes. Read more on how to reduce email bounce rate.
8. Check Your Email List Regularly
If your email list has thousands of accounts, it's natural that over time some accounts will be inactive. It mostly happens with the domain email addresses. For example, [email protected], [email protected], [email protected], etc.
If you fail to figure out them, it will again impact your reputation and email delivery rate. There're two easy ways you can follow to check the email list:
Rigorously analyze the last campaign report and bounced emails.
Use email verification tools if not you're running campaigns for a long time.
Remove sleeping subscribers.
Hopefully, by following the steps described above, you can efficiently avoid many potential spam traps spread around.
Bonus Point: How to Improve Your Email Sending Reputation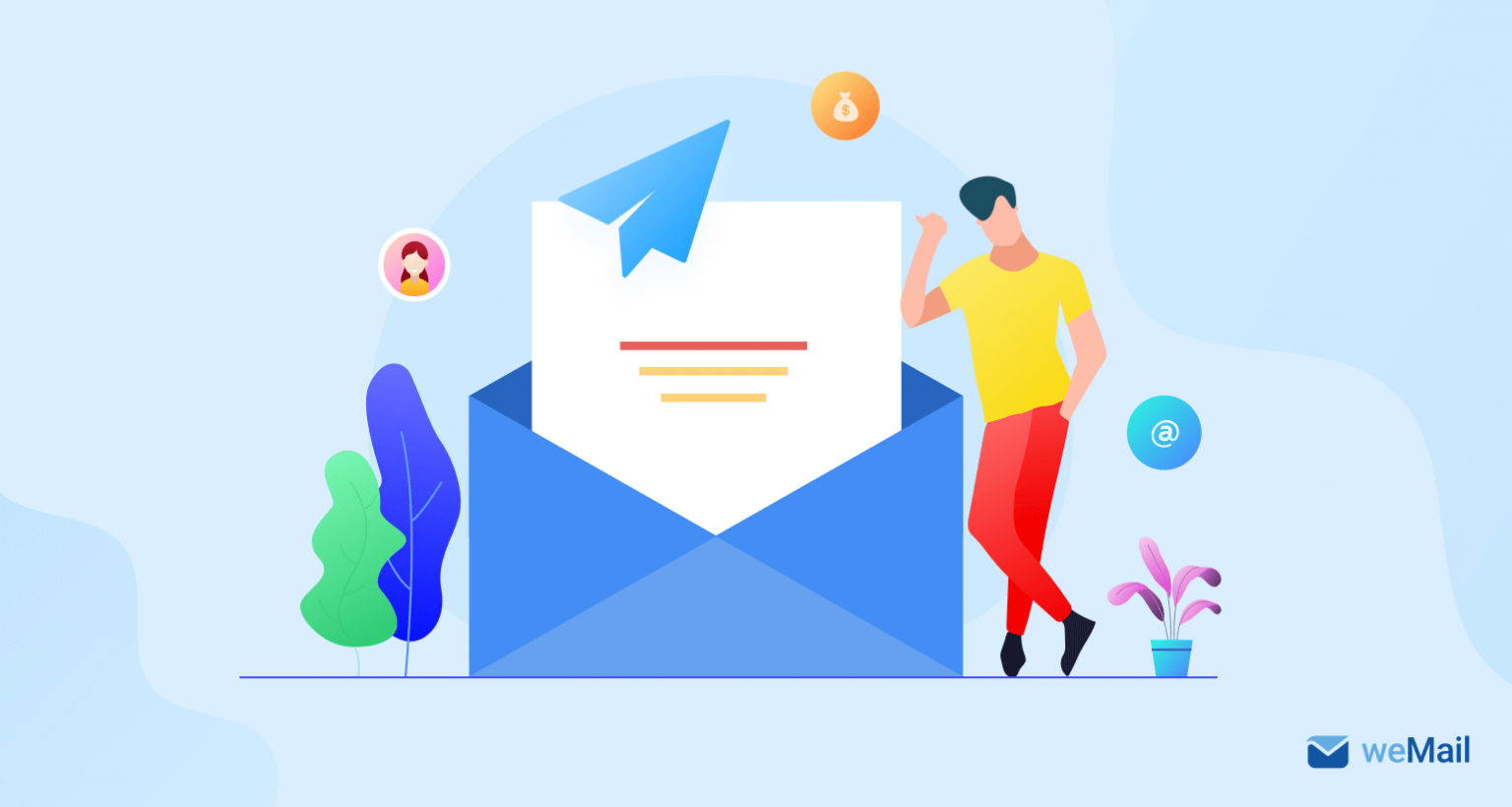 You already know the importance of email sending reputation. It's a crucial factor that determines whether your emails will hit recipients' inboxes or not. In the following ways, you can improve your email sending reputation quite effectively.
1. Follow Permission-Based Marketing
Send emails only to the subscribers who gave you consent. It will improve the open rate, impression, click-through rate, positive impact, and more.
2. Segment the Email List for Personalized Messaging
Segmenting the email list into different groups as per buyer persona can help you write personalized messages. It will grow open rate, readability, and user engagement.
3. Use a Suitable Schedule for Email Sending
The email opening time usually varies by the users' time and region. Segmenting the email list can help you create a suitable email-sending schedule for each audience group.
4. Add CTA Buttons and Appealing Graphics
If plan of sending long content and newsletters, appealing graphics can help you hook audiences till the end. Alongside, easy CTA buttons can improve the click-through rate.
5. Add an Unsubscribing Option
After a period, some users may decide not to receive any emails from you. An unsubscribing option can help them do it easily. Otherwise, they may add your messages to the spam box.
Use weMail – A Greate Email Marketing Solution to Boost Your Email Sending Reputation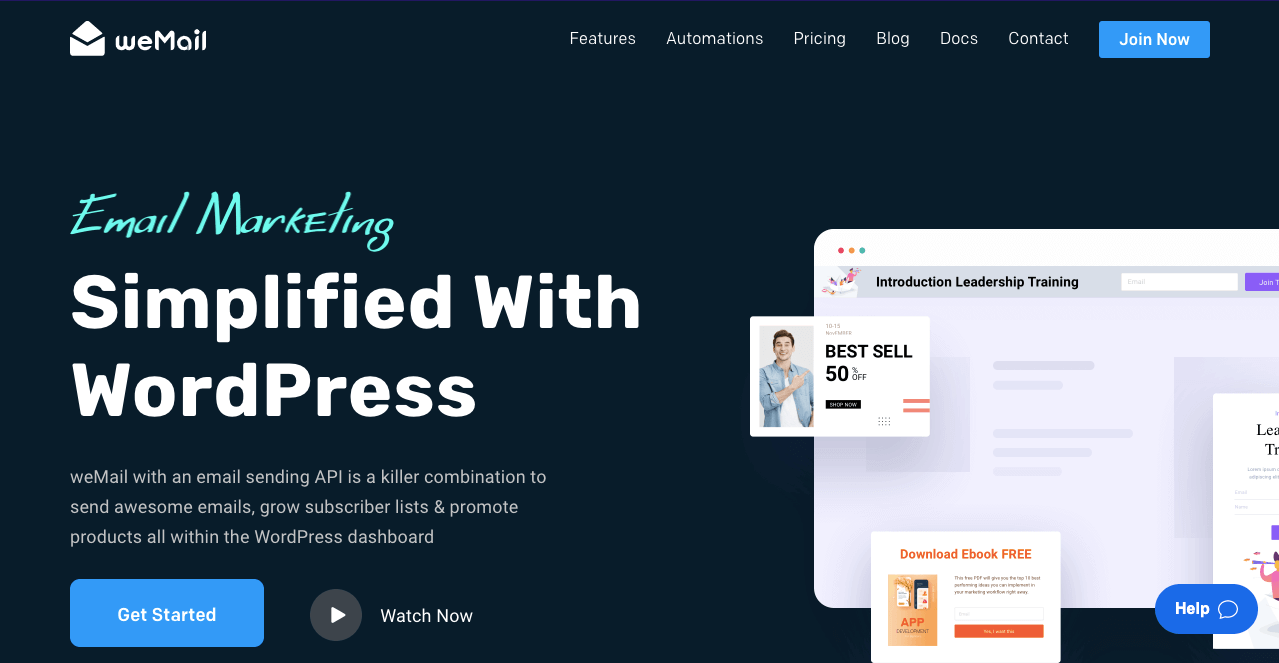 weMail is a robust email marketing solution. It has all the features you need to run conversion-centric email marketing campaigns. It helps you create double opt-in forms to grow subscribers, segment them into different categories, and send beautiful emails using ready-to-use newsletter templates.
Check out the key features of the weMail plugin below.
Compatible with all the major email-sending gateways.
Easy to integrate with WordPress.
Multiple form building options (Opt-in, embedded, and contact form).
24 hours of powerful analytics.
Easy to import and export email lists.
100+ readymade newsletter templates.
Automation and email campaign features are available.
FAQ on What is a Spam Trap and How to Avoid It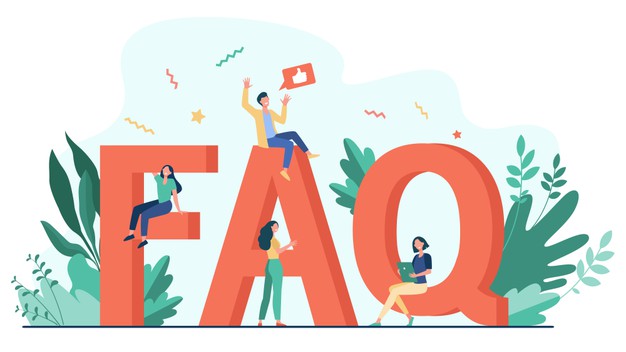 According to Statista, around 319.5 billion spam emails were sent and received globally in 2021. We've tried to cover all the possible ways how to save your marketing efforts from spam traps in the above sections. Here, we'll answer some frequently asked questions related to the topic.
What is the email authentication process?
Whenever you send emails, recipients' mail servers authenticate those messages by analyzing their details against the pre-defined rules and laws. If your emails get a green card, they are allowed to hit the inboxes of users. This is how the email authentication process works.
Is it possible to recover from a bad email-sending reputation?
Yes, it's possible to recover from a bad email-sending reputation. But it will take time. Follow the below approaches for that.
1. Immediately remove spam emails from your contact list.
2. Use lead generation approaches to grow subscribers.
3. Send emails only to those who are interested.
4. Avoid using shared IPs.
5. Update your content creation and email marketing practices.
What is a good bounce rate in email marketing?
2% is a good bounce rate in email marketing. It means out of every 100 emails, a maximum of two emails can be bounced. If it crosses this threshold, it becomes worthy to be nothing.
What is the average open rate in email marketing?
According to Mailchimp, the standard email open rate over the last couple of years is around 21.33%.
What is domain reputation in email marketing?
It's almost the same as the domain authority. Domain reputation in email marketing is a credit score given by Internet Service Providers (ISPs) and Mailbox providers. The following things can harm your domain reputation.
1. Blacklisting your account.
2. Spam traps.
3. Not sending emails for a long time.
4. Poor user engagement.
5. Inconsistency in sending emails.
Final Takeaways about How to Avoid Spam Traps!
The internet isn't just a medium for communication. Each day hundred million to billion-dollar transactions are happening worldwide. To leverage self-interests, the activities of scammers and hackers have increased a lot in the web sectors.
This is why Internet Service Providers and Anti Spam solutions have constantly been coming up with new approaches. Maybe you are a good marker. But due to your lack of knowledge about the policies of Internet Service Providers (ISPs), you might be flagged as a spammer in the end.
Hopefully, now you know how to find spam trap email addresses and save your campaign from failing you. Let us know through the comment section if you have loved this article.
Subscribe To Our Newsletter
Don't miss any updates of our new templates and extensions
and all the astonishing offers we bring for you.