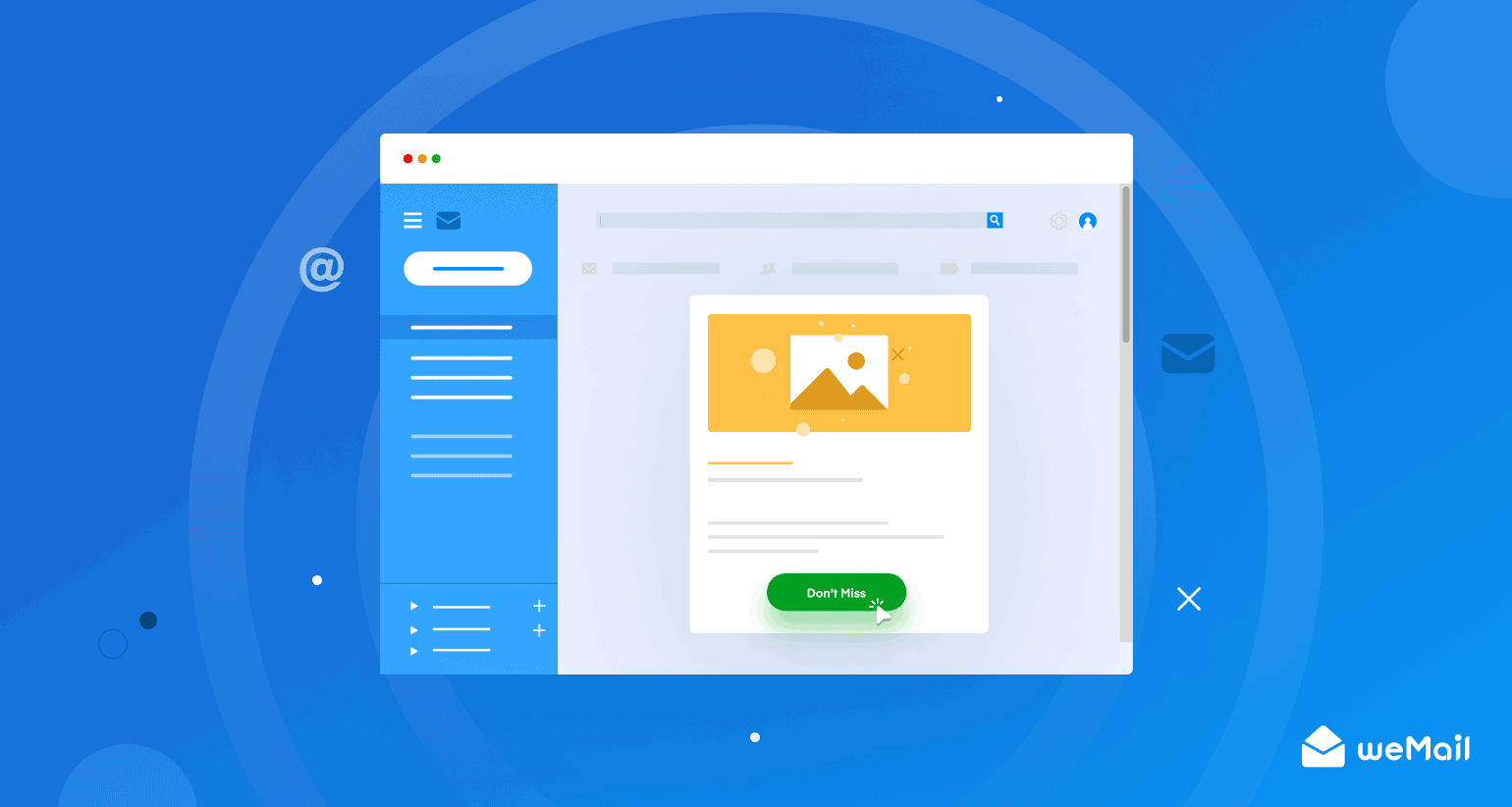 What is Email CTR and How to Improve It (Plus Best Practices)
Let's say, you launched a campaign and chose email as the key channel to promote it. But in the end, you noticed that very few of your target audience reached your campaign and convert. Why did it happen? The answer is low email CTR.
Now, you might be wondering what is the reason behind the low CTR and how to improve it to make your efforts fruitful.
Don't worry. We've got you all covered.
In this article, we are going to discuss all the necessary things about CTR in email marketing, share some exclusive tips and tricks, and answer some relevant questions. So, stay with us till the end.
Table of Contents
What is CTR in Email Marketing
Click-through rate, in short CTR, is the percentage of individuals who clicked on a specific link. It is a key performance indicator or KPI of ads, promotional emails, and campaigns.
In email marketing, CTR is the percentage of recipients who clicked on one or multiple links in the emails you have sent. Email CTR is one of the KPIs that determines the success of an email marketing campaign.
Click-Through Rate Types and Definitions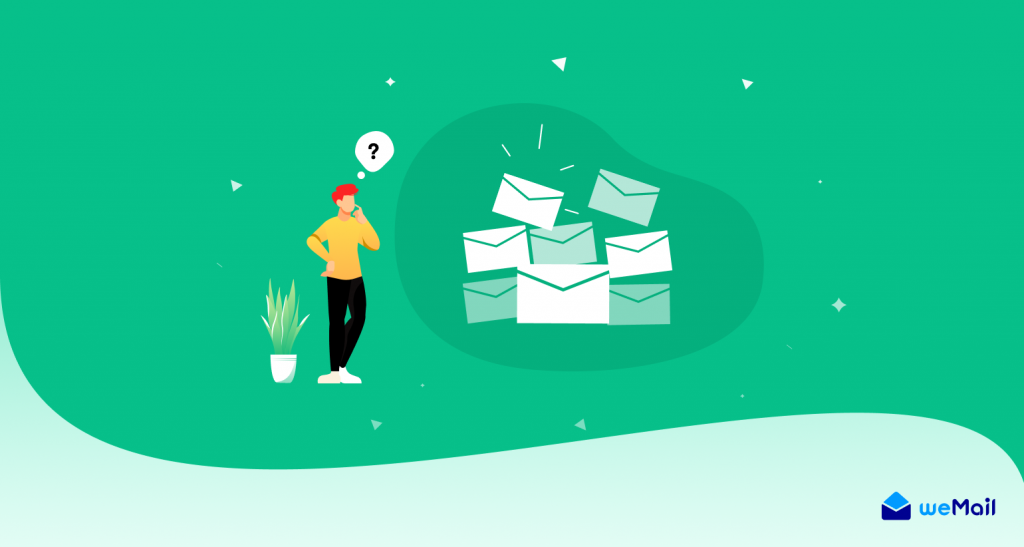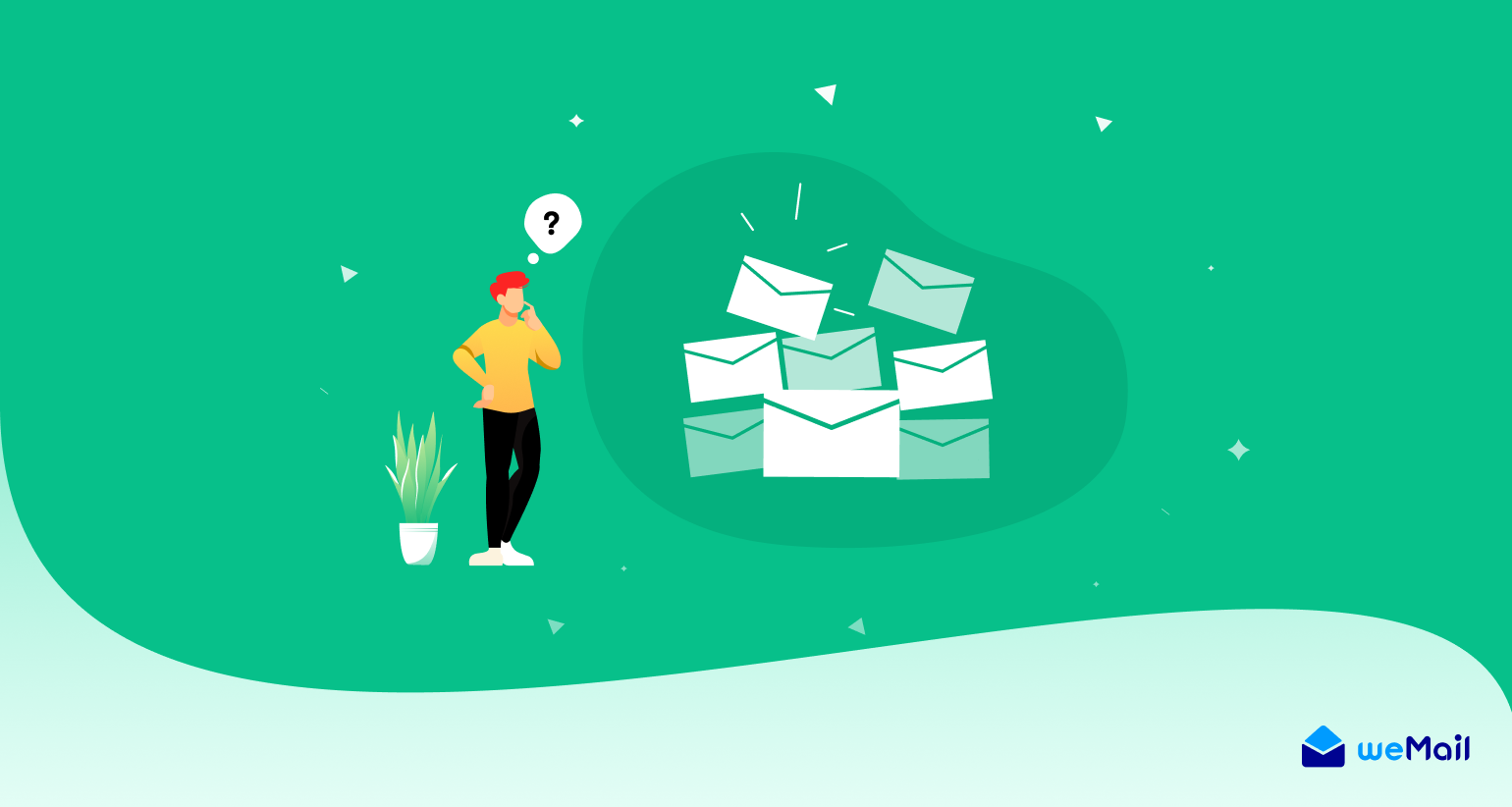 Generally, click-through rates are divided into two different types. They are –
Total click-through rate (TCTR)
Unique click-through rate (UCTR)
TCTR is the total number of clicks generated from the link(s) of a particular email. It is usually measured to get a general impression of an email campaign. But it has some drawbacks. Because one individual might produce multiple clicks.
UCTR is the unique clicks (one recipient, one click) that are generated from the link(s) of a particular email. It gives you the real picture of email engagement and how much exposure you have got.
Digital marketers usually emphasize UCTR due to its reliability, and we will continue our discussion in this blog mostly focusing on it.
How to Calculate Email CTR Easily
Calculating CTRs, irrespective of email or other mediums, is much easier than you think. All you have to do is divide the number of clicks by the number of impressions – delivered emails, ad appearances, etc. Then, multiply the result by 100.
You will generally use an effective email marketing tool, like weMail, to measure the click-through rates of your email campaign. You can also calculate it manually with the formula below.
Email CTR Calculation Formula
The email click-through rate calculation formula is:
CTR = Number of Email Recipients Who Clicked A Link / Number of Emails Delivered Successfully x 100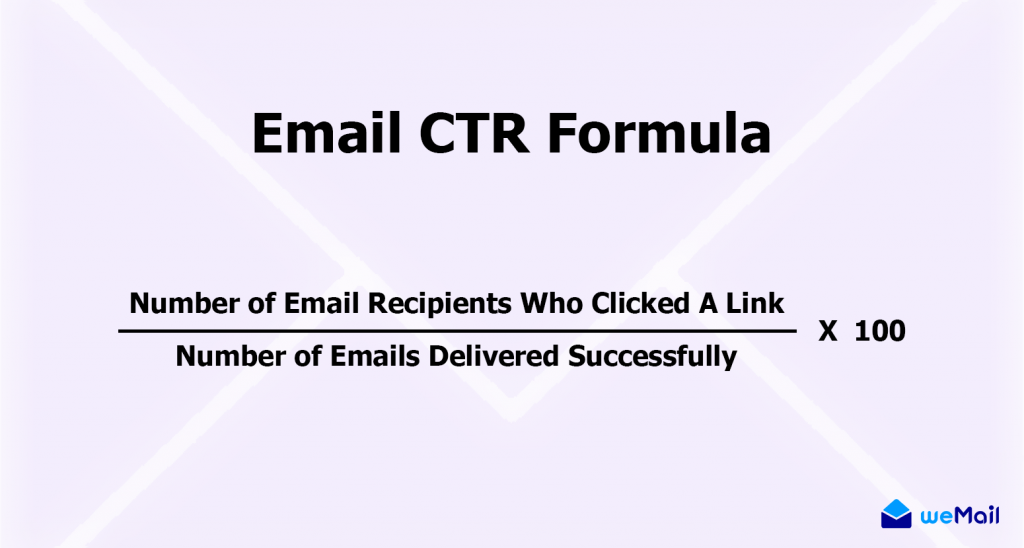 Example: Let's say, you have sent your campaign emails to 1,000 people successfully. Of them, a total of 200 recipients clicked the links you sent in those emails. Now, put these numbers into the formula we have shown earlier.
After finishing the calculation your final result would be 20. CTRs are presented in percentages. So, your click-through rate for this email campaign is 20%.
What is a Good Email Click-Through Rate
The average email CTR is recorded at around 2.3% across all industries in 2021, according to Campaign Monitor. The industries, like Education, Real Estate, and Agriculture, that has the highest CTRs hold an average of 3-5%.
Therefore, if you have a click-through rate that is above the industry average or simply around 3%, then it will be called a good CTR.
CTR vs CTOR: What is the Difference and Which One to Measure
As you already know that CTR is the ratio of clicks generated from emails. click-to-open rate or CTOR, on the other hand, is the ratio of clicks generated from the opened emails.
Let us make it simple with an example: You have successfully sent your campaign emails to 1,000 people. A total of 600 of the recipients opened your emails. And 200 of them clicked your links.
So, your CTOR will be calculated based on how many people opened your mails instead of how many mails you have delivered that was required for CTR.
CTOR Formula: Number of Email Recipients Who Clicked A Link / Number of Emails Opened by the Recipients x 100
In this case, your CTR will be 20% (that you have already found), but your CTOR will be 33.33%.
Which One You Should Measure: The simple answer is CTR. Because identifying CTOR is not that necessary and it is not commonly used in the email marketing industry. You would need email open rates often but not the click-to-open rates.
How to Improve Email Click-Through Rate: 5 Top Tips to Follow in 2023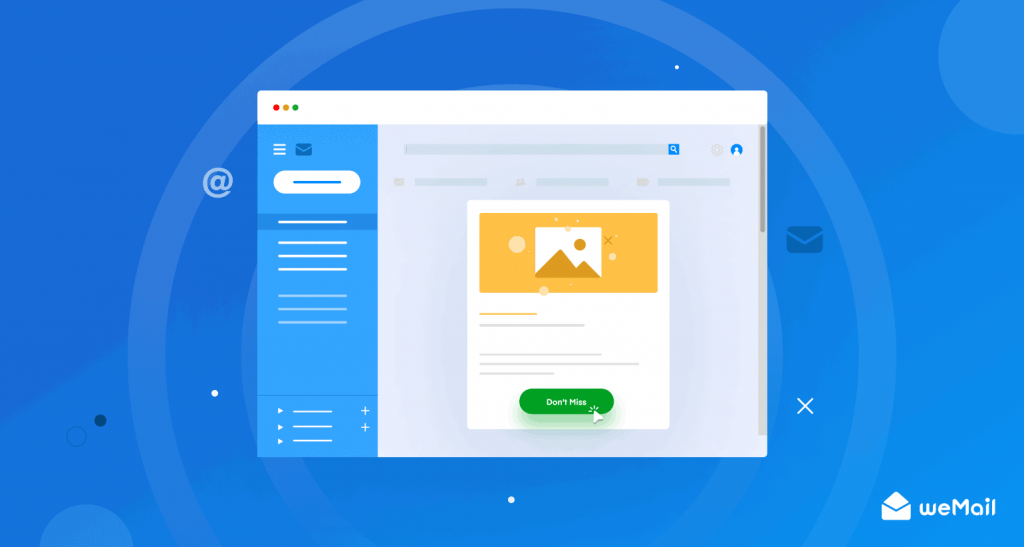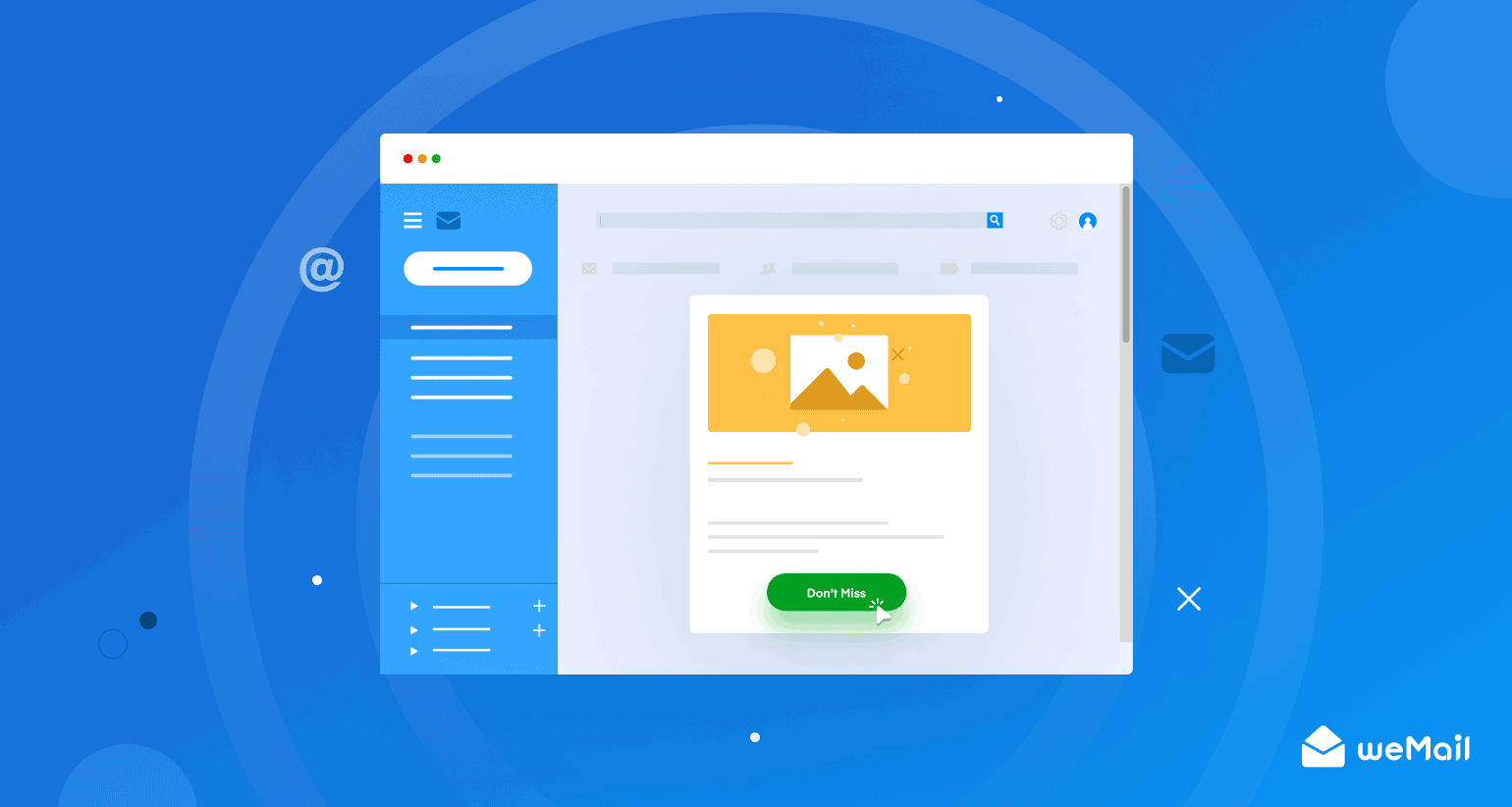 The reasons why many digital marketers had to experience low email click-through rates are that they don't follow the process properly and know some special tricks. We are going to help you overcome both of the problems right now.
By following our top tips below, you will be able to improve your email CTR significantly.
Send Personalized Emails
Make Your Email Attractive and Scannable
Use Only One Effective CTA Button
Optimize Your Emails for Mobile Devices
Prune Inactive Subscribers Sometimes
Please follow the next part carefully, where we are going to explain each of the tips in detail with the necessary facts and evidence. You may take notes if needed. Let's proceed.
1. Send Personalized Emails
When did the last time you open an email that is not relevant or necessary to you? Perhaps, never. Your audience will not even check your emails, let alone click if they realize these are not for them.
To encourage the audience to open your emails and click, you should send very personalized emails by tailoring them exclusively for each group of your audience.
For personalization, you should learn your audience more, segment them as preciously as possible, and then write and design your emails based on it. Plus, give an exta emphasis on writting appealing email subject lines.
Email personalization largely depends on audience analysis and segmentation. Read this useful article "What is Audience Segmentation – A Step by Step Guide" to learn how to send highly segmented emails.
2. Make Your Email Attractive and Skimmable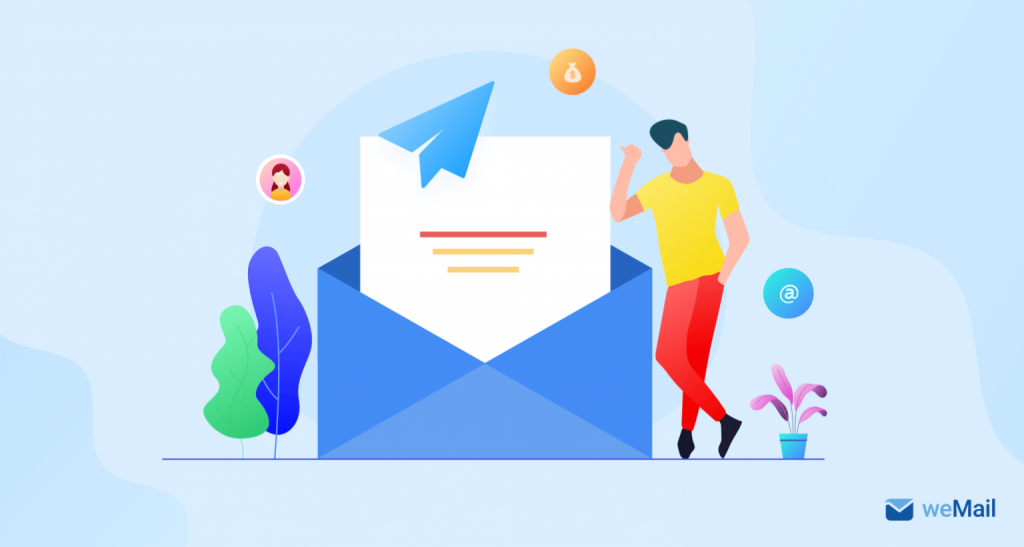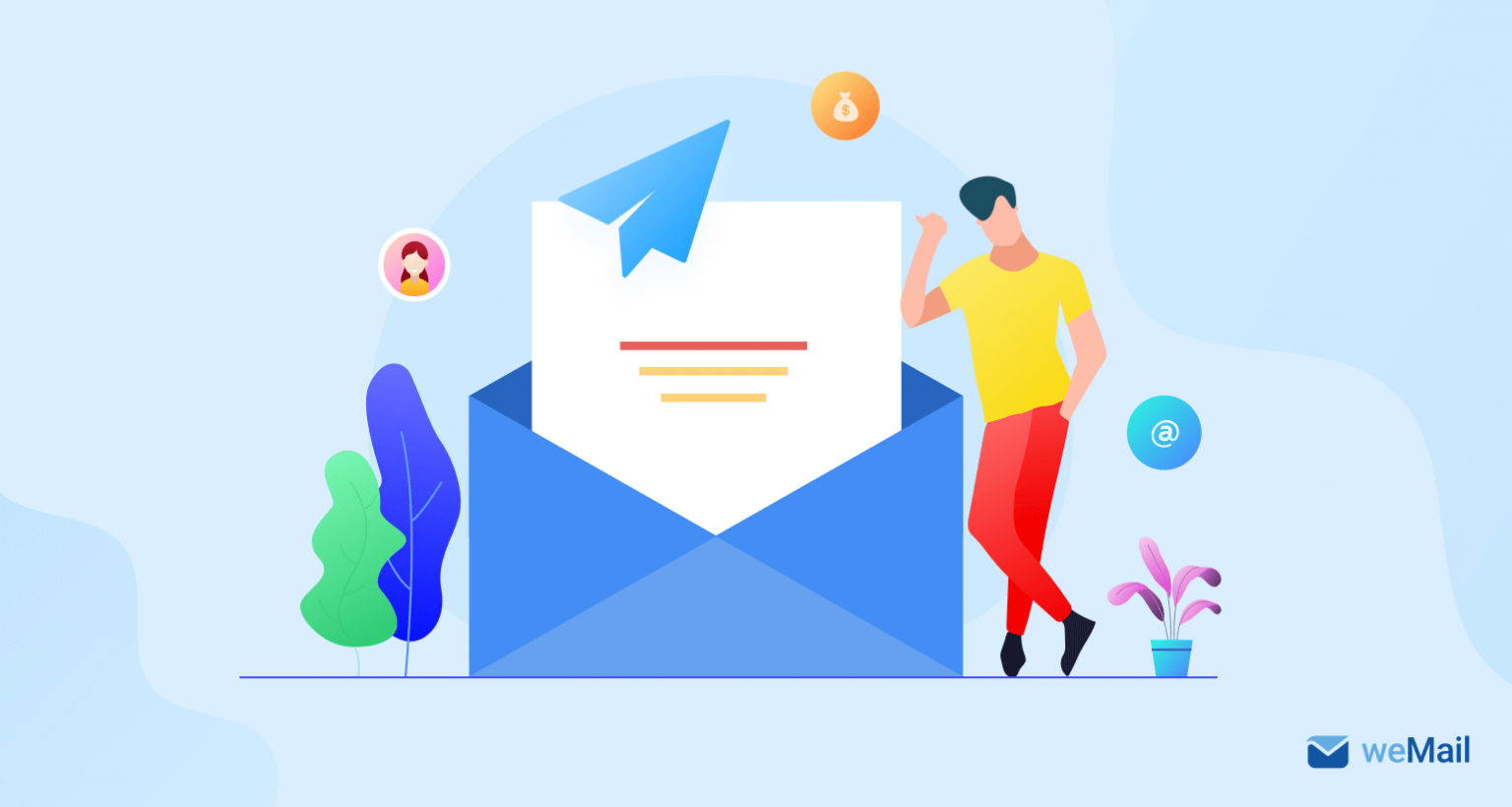 People take around 3 seconds only to decide whether they would delete an email or not after opening it. You have to grab their attention and encourage them to check what you are going to offer within this short timeframe.
Therefore, it is mandatory to make your emails attractive, brief, and easy to scan. Follow the tips below to do so:
Use high-quality, clear, and appealing photos and illustrations
Write a compelling, concise, and precise email copy
Tell the recipients how you or your company are going to benefit them
Write in simple language with short sentences and paragraphs
Use lists/bullet points, numbers, and statistics
Add a short and engaging video if possible
After grabbing the recipients' attention, you will let them skim it fast and nudge them at the same time. Then, they will decide whether to click the call-to-action (CTA) button or not. Read this article "7 Email Copy Characteristics You Should Know to Write Winning Emails" for better understanding.
3. Use Only One Effective CTA Button
Some people are lazy to write multiple emails. Some want to be "clever" by taking advantage of promoting multiple products within one email. Even, some try to provoke the audience excessively to clicks.
That's why they end up squeezing multiple call-to-action buttons into a single email which is very bad.
Never and ever add more than one CTA button in one email. If you use multiple buttons, the recipients will get confiused and they close the email without clicking.
Just send them another email later on if you need to promote multiple stuff. You can even build a landing page containing the promotion of multiple products, then use its link to the CTA button in your email.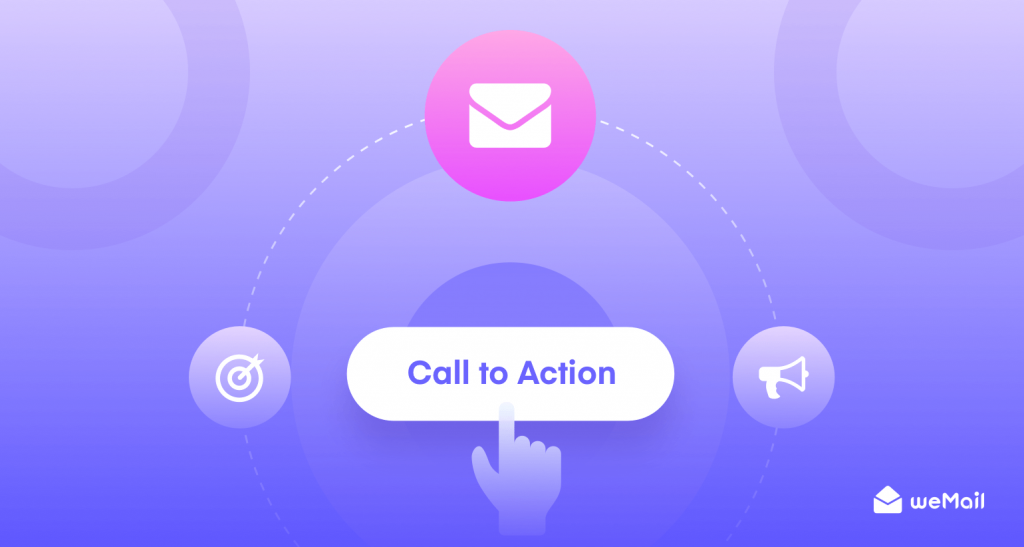 So, instead of using multiple buttons, you should stick to one and make it vivid and compelling. Learn how to do it in detail with this blog "Email Marketing CTA Best Practices: A Guide for Marketers".
4. Optimize Your Emails for Mobile Devices
Did you know that about 80% of email users across the world prefer mobile devices to open their emails? It means mobile devices play the biggest role in email CTR. That's why you must design and optimize your email thinking for mobile users.
The tips you need to follow in this case are:
Keep your subject line and preview text short yet compelling
Use mobile-friendly and attractive email templates
Try to keep your email width to no more than 650 pixels
Test the preview of your email before sending it
Not only email marketing but also the entire internet industry is gradually being dominated by mobile devices, particularly smartphones. Therefore, you should keep yourself prepared to embrace the future.
5. Prune Inactive Subscribers Sometimes
You might have some subscribers who are not actually your target audience. Even some of your target audience might be very inactive – like they don't open your emails let alone generate clicks.
You need to prune these inactive audiences to improve your email click-through rate. Follow these tips to learn how to do it effectively:
Prune the subscribers who are completely inactive without hesitation
Segment your emails with the lowest engagement scores
Send re-engagement emails to the subscribers with the lowest engagement
Get rid of the lowest-engagement subscribers if they still remain the same
You might hesitate to apply this technique fearing losing some subscribers. Trust us. There are many companies who have already applied it and got remarkable results. For instance, HubSpot pruned 250,000 subscribers in 2015 to enhance its email marketing efforts.
Bonus: Email Marketing Best Practices in Terms of CTR and CTA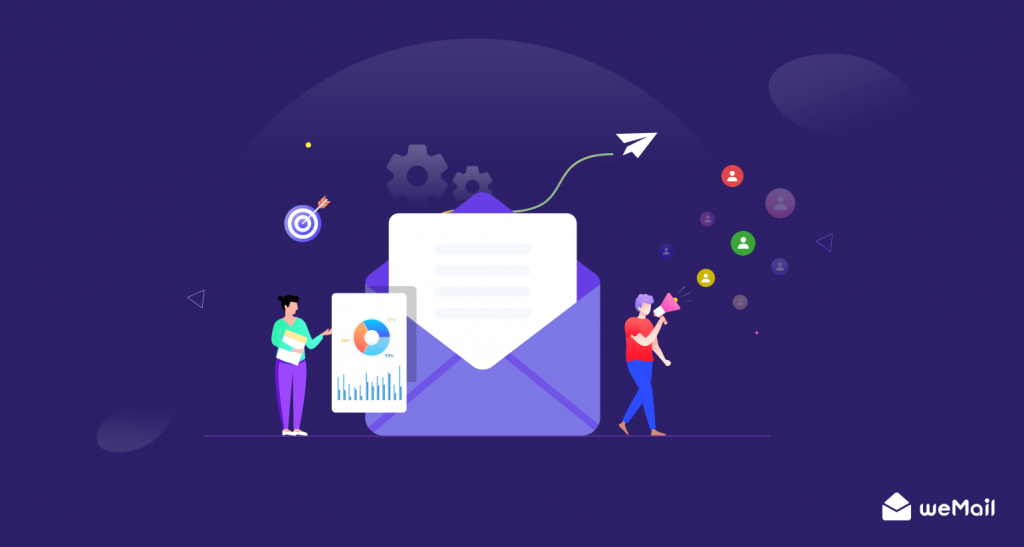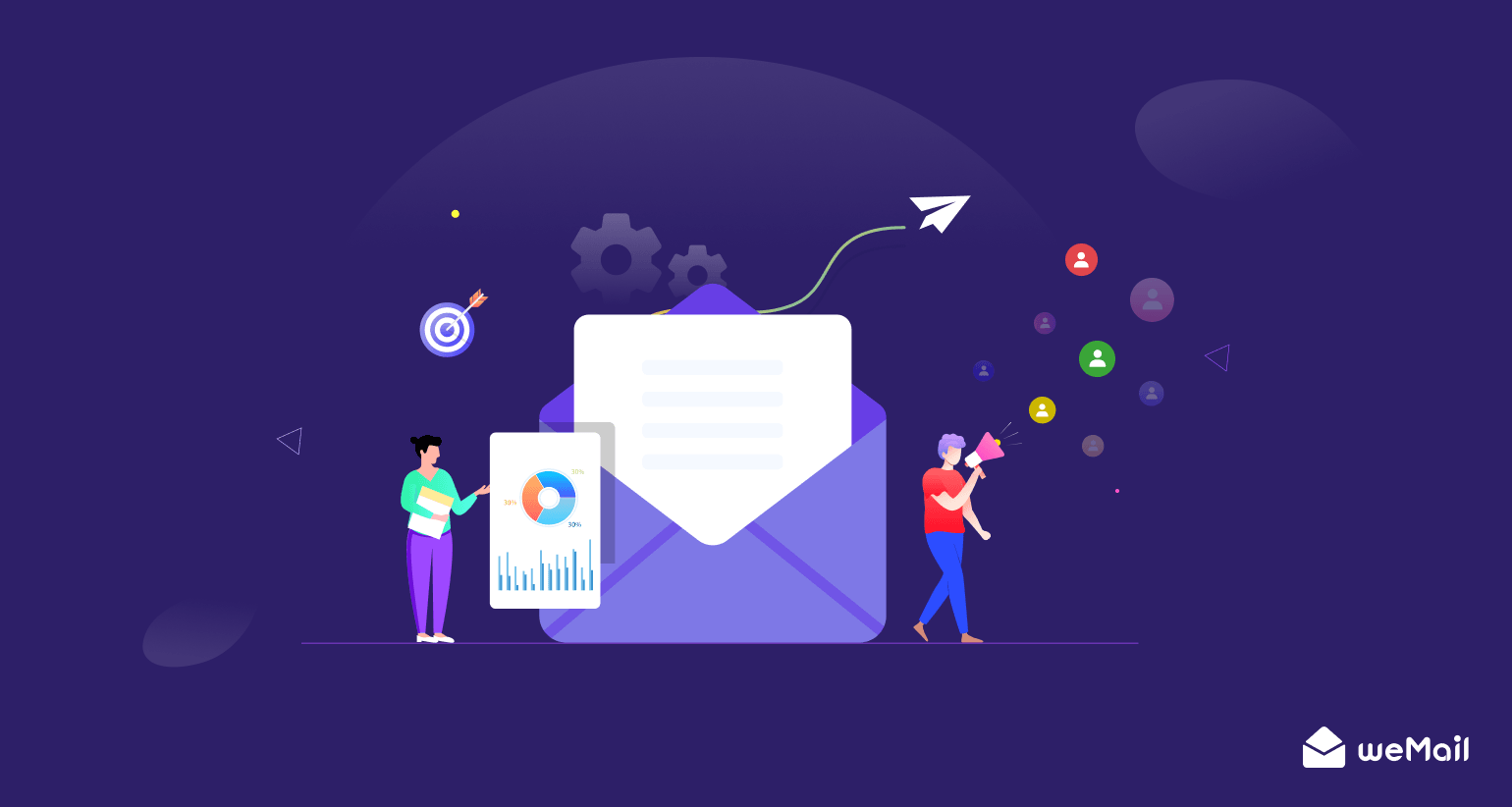 You need to follow some common email marketing best practices to use the CTA buttons effectively and get the best click-through rates. Paired with the top tips that we have shared already, these best practices will help you ensure the success of your email campaigns.
Send welcome emails first, before starting the promotion
Use a tracking tool and create your buyer persona
Choose an eye-catchy color, large but simple design for your CTA buttons
Use unique text instead of just "click" or "check out" in the CTA buttons
Try to keep your CTA button in the middle part of your email
Change your email design and template sometimes to avoid monotony
Maintain a schedule, don't send emails frequently and randomly
Email marketing has the industry-leading return on investment (ROI) by far, nearly 4,200%. Besides, it is the best way to stay connected to your target audience and develop relationships with them. It also helps generate a good amount of organic traffic.
Therefore, you should keep incorporating email promotion into your marketing strategy. If you follow the process and the best practices properly you will be successful very soon.
Relevant Article: 8+ Email Marketing Best Practices to Boost Your Sales
FAQ on Email Click-Through Rate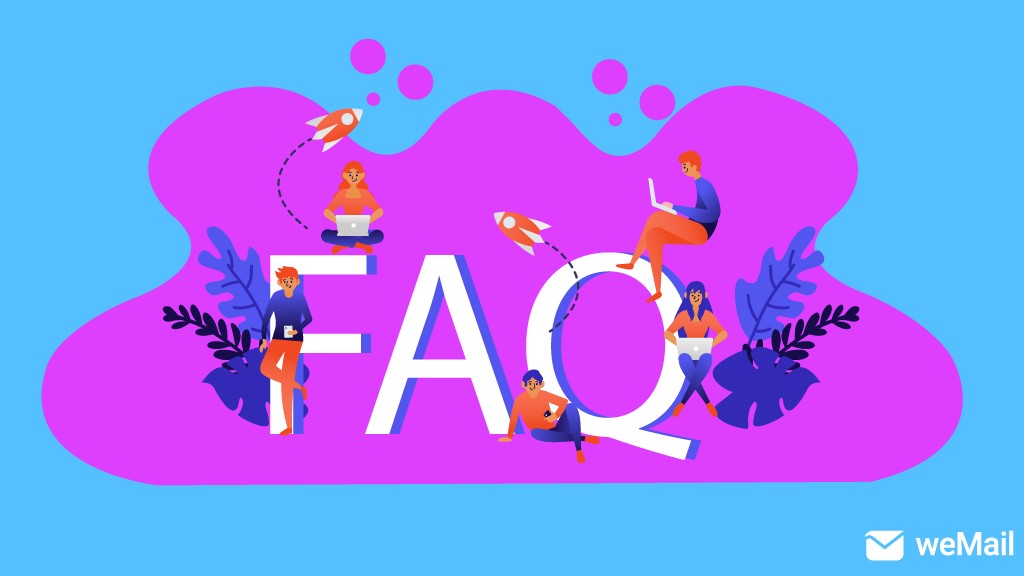 We have included some frequently asked questions on email CTR in this part, some of which you might find interesting.
What is the average CTR for emails?
The average CTR for emails ranges from 2 to 3 percent according to current statistics, conducted by various companies including HubSpot and Campaign Monitor.
Which industries have the highest CTR?
The industries that have the highest email CTR are – Education, Real Estate, and Agriculture. Their CTR ranges from 3 to 5 percent.
What is a bad CTR?
Bad CTR is the click-through rate that is below 2 percent.
What is CTA?
CTA stands for Call To Action. It is a button usually used in an email or webpage that provokes users to click.
Also Read: 11 Reasons Why Email Marketing is Important to Your Brand
Improve CTR Now to Boost Your Email Marketing Output
We tried to cover all the key areas of email CTR and helped you learn how to improve it in this article considering your need.
Since you know the right process and the best practices, we hope you will apply your learning in real life now and boost your email marketing output effectively.
However, feel free to let us know in the comment section if you have any more queries in this regard.
Subscribe to our newsletter (if you haven't already) to get notified about more useful articles like this one.
Subscribe To Our Newsletter
Don't miss any updates of our new templates and extensions
and all the astonishing offers we bring for you.