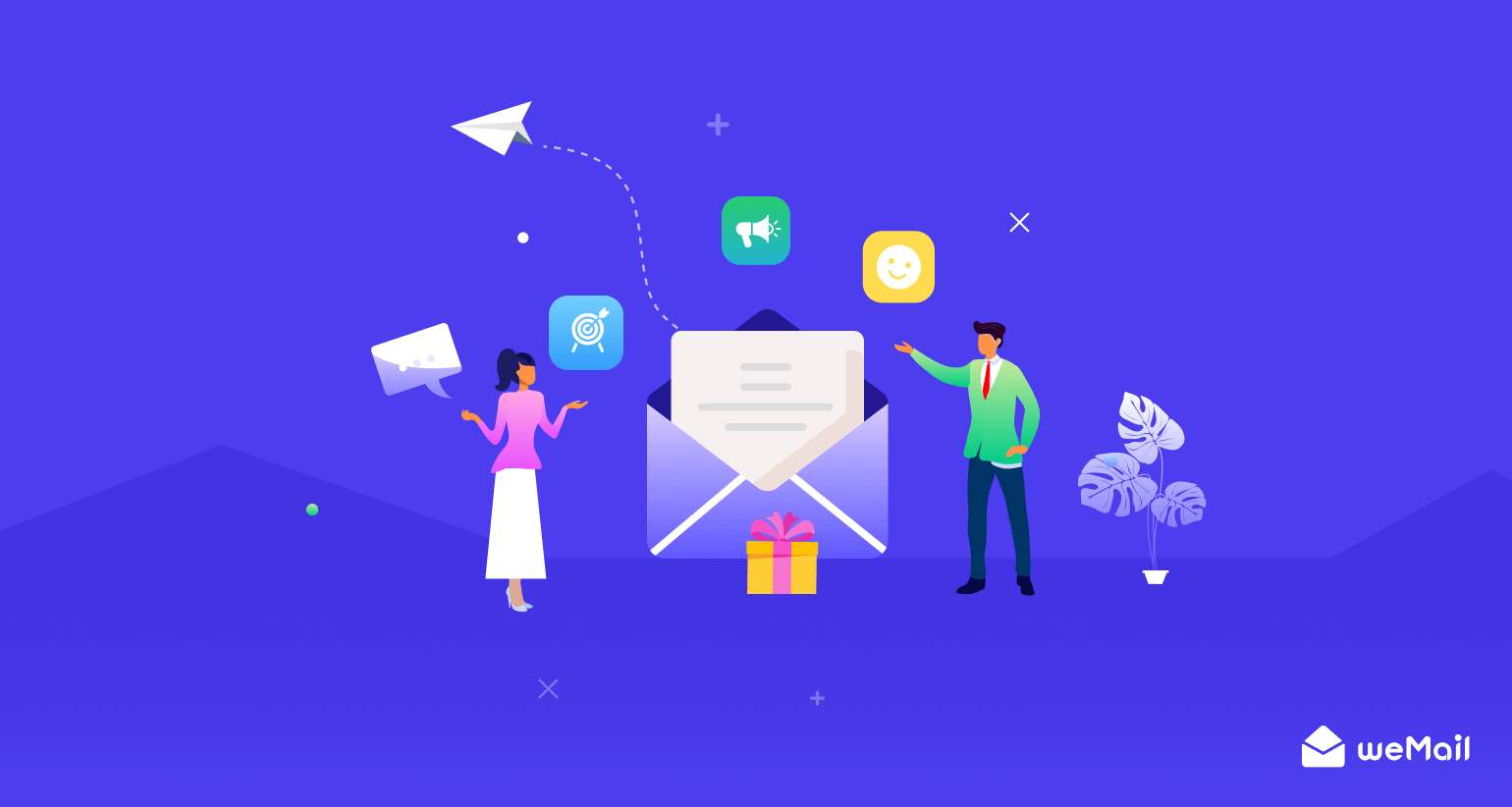 A Beginners Guide to Email Segmentation – All the Basic Things You Need to Know
Are you not getting the desired results out of email marketing? One major problem should be lying in email segmentation if you look closely.
Failing to send the right email to the right subscribers only gets you a low open rate, CTR, and conversion. So, what should be the best way in such cases?
You need to go for all-out email segmentation, which is one of the classic strategies in email marketing. And with the right approach, you may well overcome the hurdles and achieve further success.
Well, in this blog, we will be showing you everything one needs to know about email segmentation. After reading it, you will learn what is email segmentation, how to do it with the right tools, and obviously with some proven best practices.
What is Email Segmentation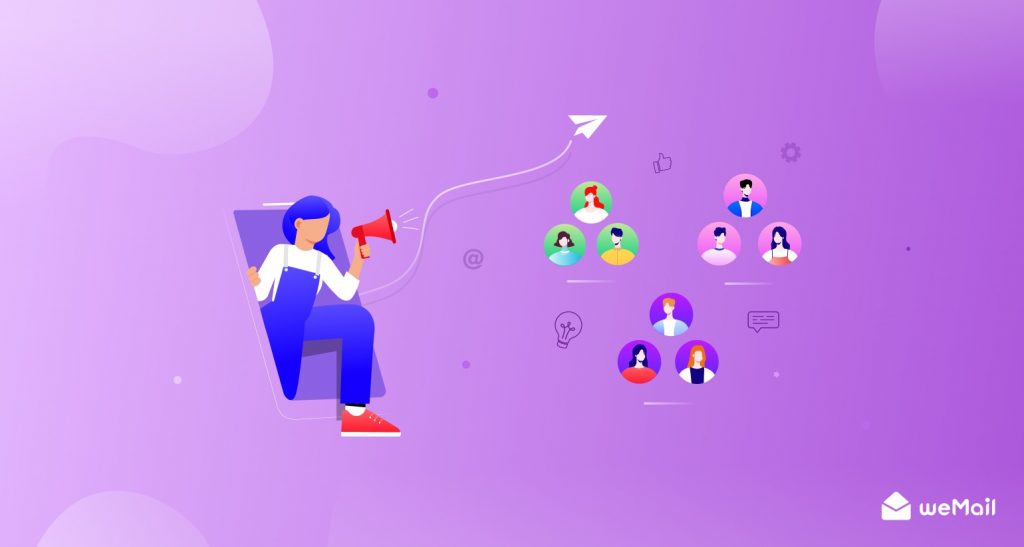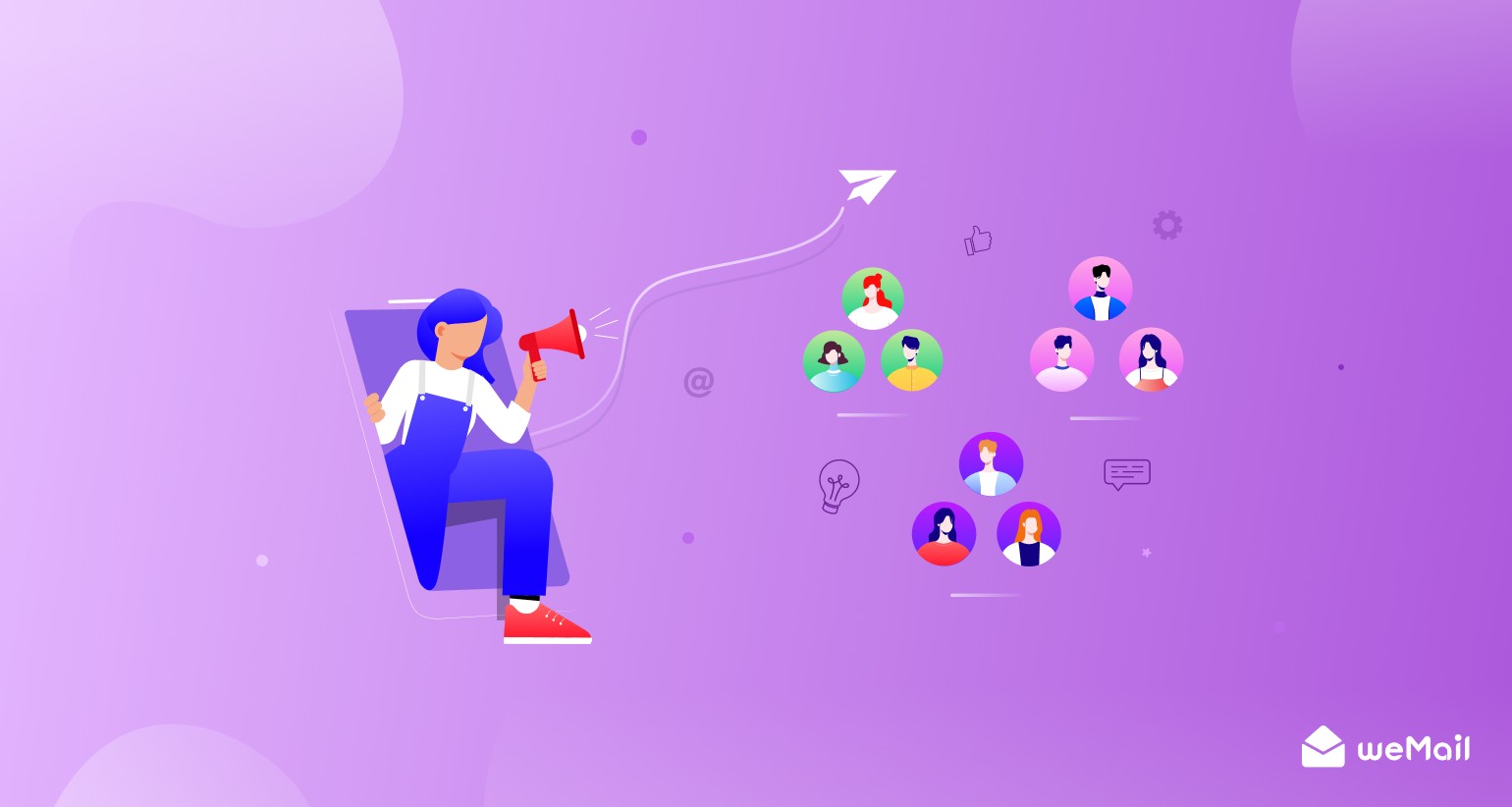 Email segmentation is a prioritizing technique where you categorised subscribers in different group based on their preferences, and send different emails following those preferences.
Let us clear the thing a bit more. For example, some of your subscribers only want your newsletters, some of them want to get the newest offers, and there may be some people who want to get updated about the newest features and industry insights. Email segmentation let you group people according to their needs.
However, this is called customer interest, and email segmentation could also be done by demographic (age, gender, marital status, job title, etc), purchase history, or customer type.
Why is Email Segmentation Important in Email Marketing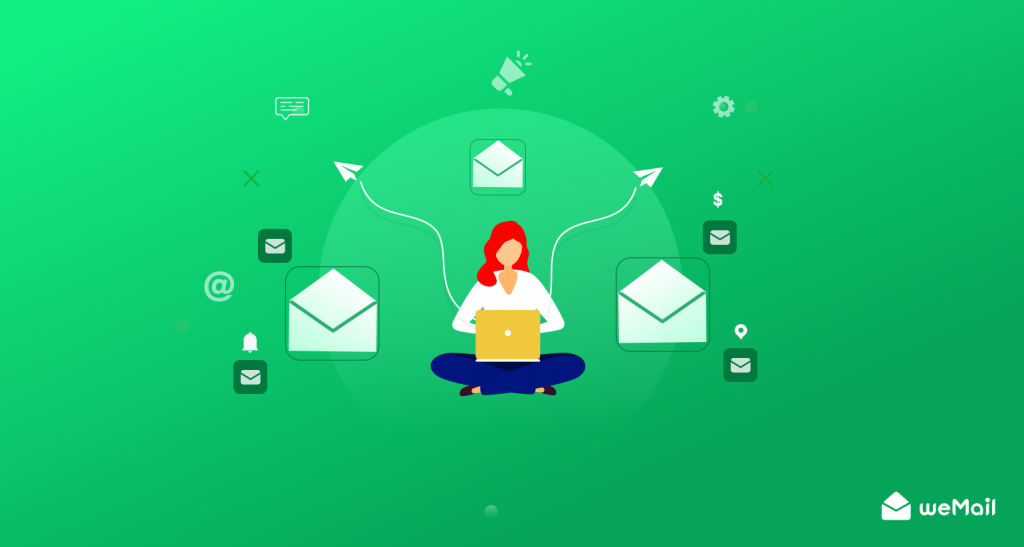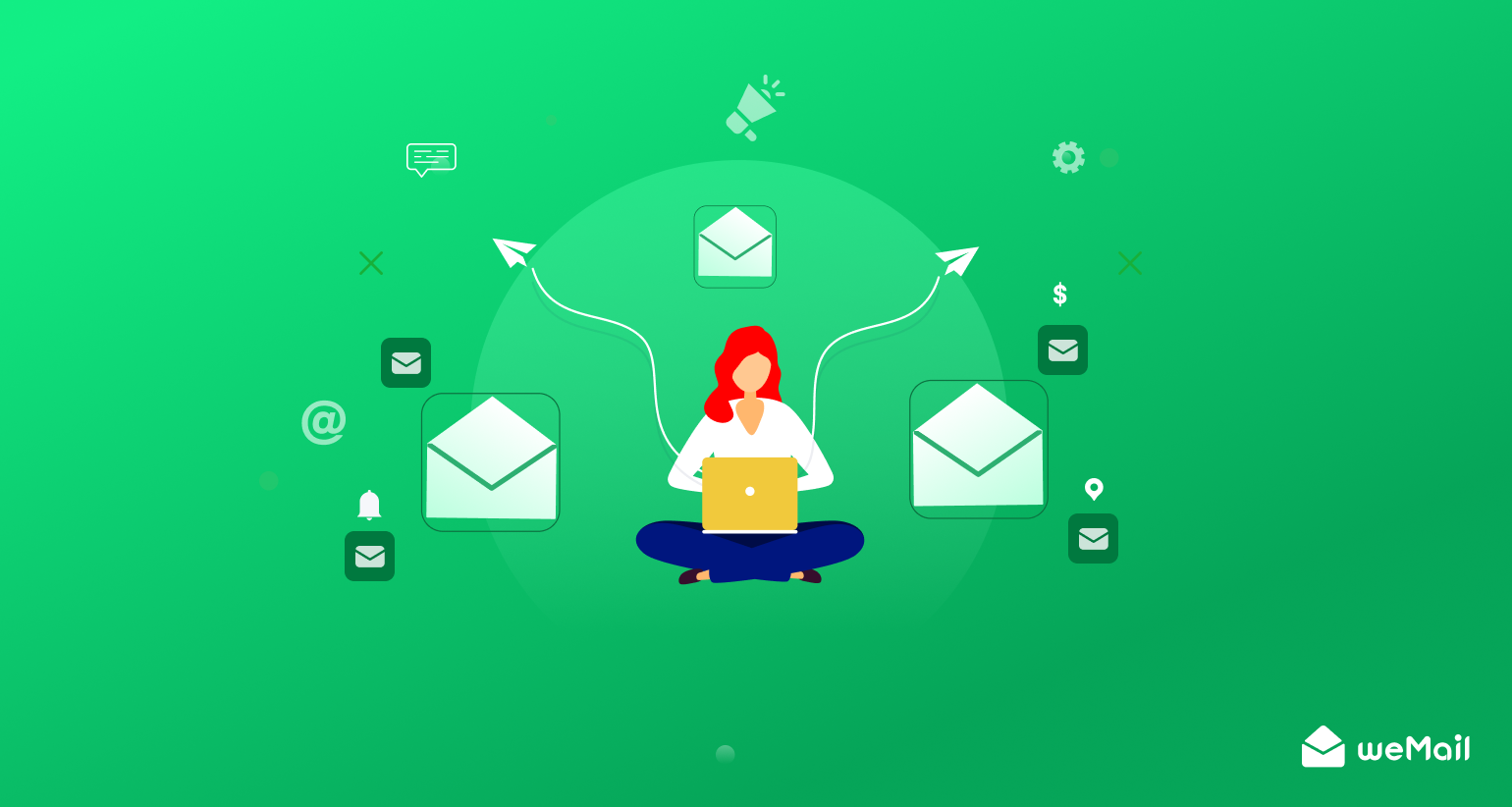 Segmentation is one of the basic skills for anyone doing email marketing. However, most marketers made the same mistake, they often forgot to segment email lists and send random emails that flooded people's inboxes usually producing nuisance. According to SuperOffice, 89% of people failed to segment their database, and send bland emails to their subscribers.
So, if you want to thrive in the game, taking the opposite direction is obvious. Here, data is also with you. Segmented email campaigns saw a stunning 50% increase in click-through rate. Growth can be seen in open rate (82%) and customer satisfaction (58%) for the same reasons.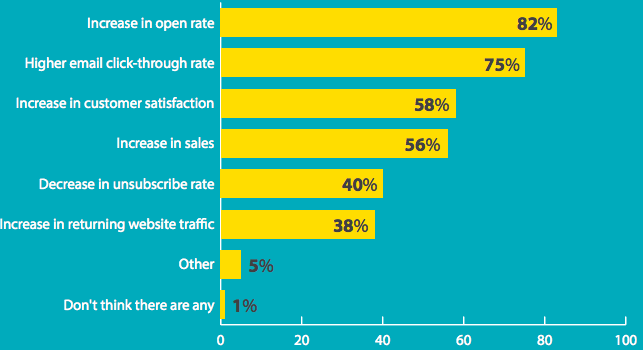 Check out the below reasons to understand how important is email segmentation –
Learning More About Your Customer
You need to do extensive research to understand your target audience. An effective segmentation demands a good understanding of the audience. The more you know how your audience is doing with similar products, their economic condition, social behavior, and usage capability, the more you do better categorize them.
Strengthen Your Email List
Segmentation lets you know which email addresses are active and which are not. Eventually, you will be able to sort out the strong leads and remove inactive leads from your email list.
Improve Email Marketing Efficiency
Email list segmentation will help not only send the right emails, but also a robust database to make any marketing decisions. Your overall efficiency will improve. For example, a better targeted and segmented email campaign increases conversions.
Brings Longevity to Customer Relationship
When people get only the relevant and helpful emails from you, it will definitely increase the level of trust. Segmented email campaigns eventually grow your reputation and user retention nonetheless.
What Are the Types of Email List Segmentation
Personalization is the key to digital marketing. If you look at your inbox, most probably you open those emails that cater directly to you and provide proper value and information. Besides that, there could be hundreds of emails that may flood your inbox and make you annoyed.
Email segmentation can be based on several factors. We are going to show you the most effective ones-
1. Demographic Segmentation
In demographic segmentation, you can separate users based on their characteristics and social traits. While segmenting, these are the frequent demographic factors –
Gender
Age
Income
Level of education
Profession, etc
The basic of email segmentation is exploiting the above terms (demographic). You can collect this information by using various optin-form on different stages of a visitor's action on your site. And, save the data to group users following their demographic situations.
2. Geographic Segmentation
It is another primary level segmentation type. In this segmentation, usually, you can follow customers' geographical data like –
Region
Country
City
Postal Code
Besides the list segmentation, geographical data can help you design your marketing campaign following different timezone and festivals throughout the world.
3. Psychographic Segmentation
Psychographic segmentation breaks down your customer groups into segments that influence buying behaviors, such as: beliefs, values, lifestyle, social status, opinions and activities.

Qualtricks
In psychographic email list segmentation, your job is to sort out the psychological behaviors of the customer, like their hobbies, lifestyles, personality, goals, or beliefs. Following this information, you can group your subscribers into different segments and follow through.
However, gathering these types of information is always a bit tricky job. In your optin forms, you can include these options, and ask users if they are agreed to give their psychographic information.
4. Behavioral Segmentation
This is the most crucial email list segmentation as digital marketing is depending on consumer behavior more than ever. Behavioral segmentation considers almost every action of a visitor to your site and segments them following those actions. Four prime behavioral segment metrics are –
Browsing of a user
How much do they like to spend
Purchasing habit
Loyalty to your brand
This type of segmentation is critical and needs extensive research. Your job not only ends with only collecting information but also analyzing them to make decisions. Behavioral email list segmentation can also be regrouped or updated by the response of a segmented campaign.
How to Start with Email Segmentation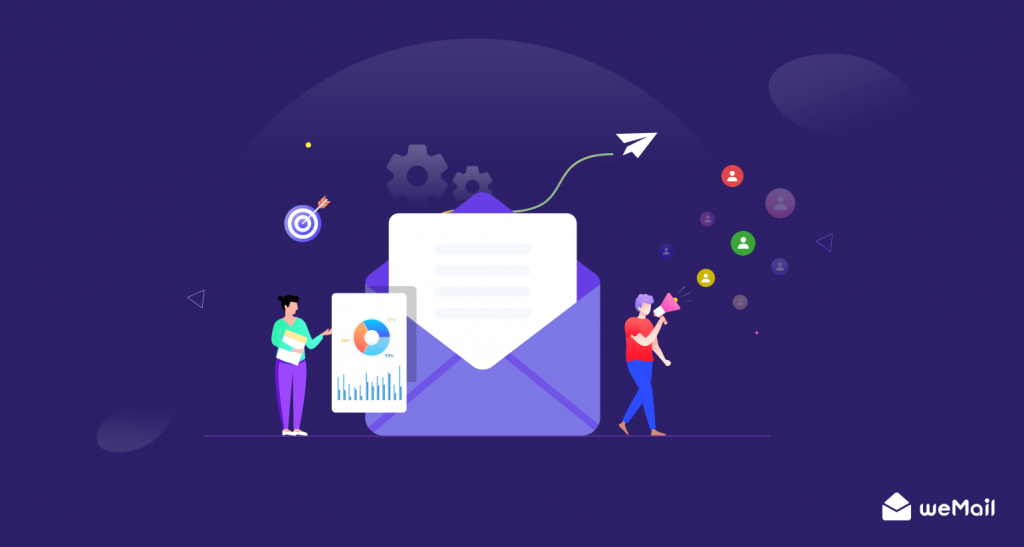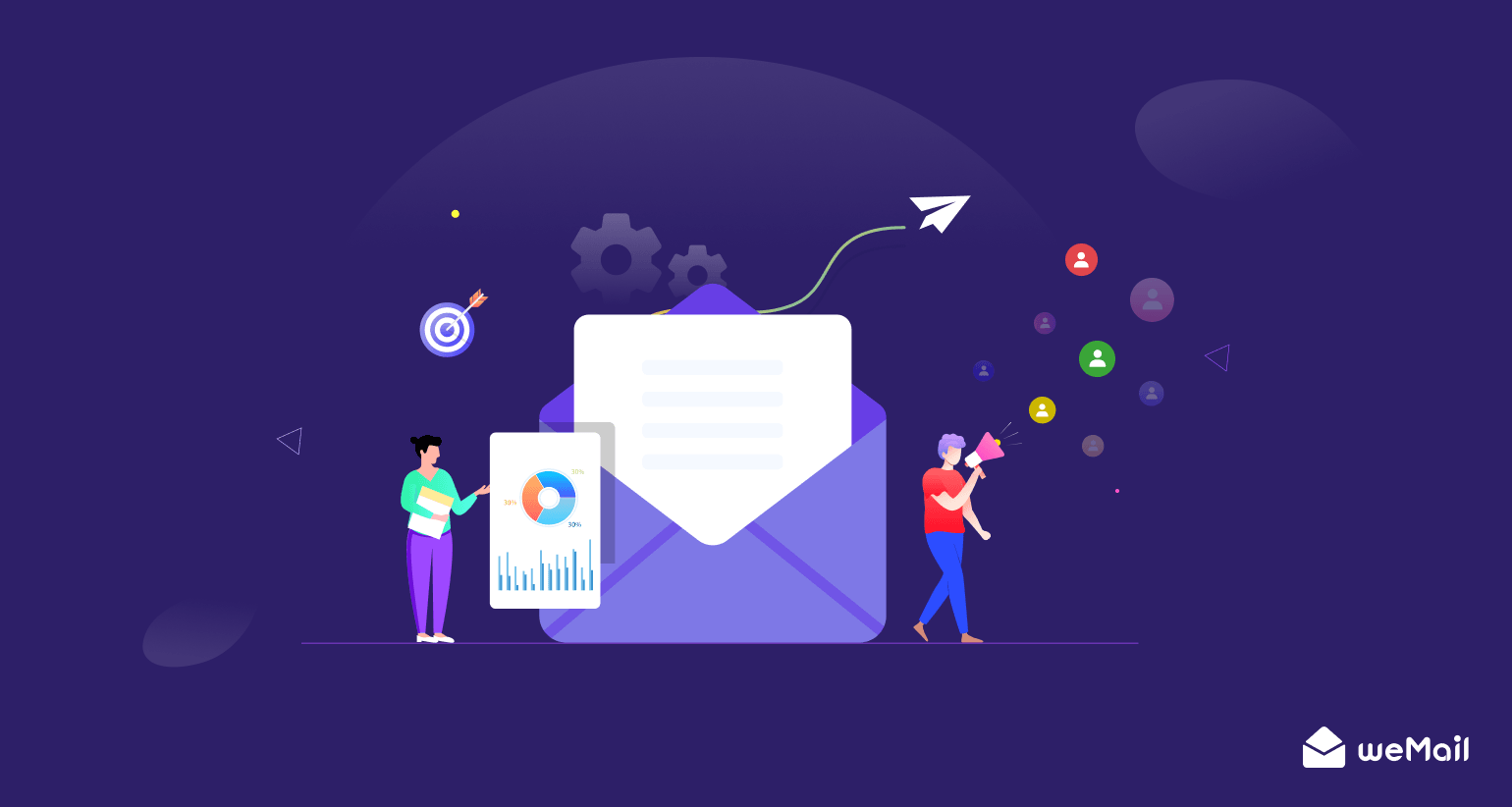 As a beginner maybe it looks a bit difficult for you. But once you are done with the primary list segmentation, the rest that follows are super easy. Hence, email segmentation is the easiest way to generate more conversions, and it will make your sending process simpler and saves time.
So, where to start? You need a better email automation tool because the segmentation strategies should be supported by this tool.
Now, Follow the simple steps below to understand and implement the proper email list segmentation strategies –
Step 2 – Find the Types of Email Segmentation Your Email Marketing Tools Allows
It is important because you can't go with a segmentation strategy unless your email tool allows it. There are plenty. of email marketing tools. Essentially, they work with different web platforms like WooCommerce or SaaS (Software as a service).
For example, weMail allows the following –
WordPress user role
Email Actions
Custom Field Option
Subscription Date
Abandon Cart Emails
Form Integration to Custom any types of fields
WooCommerce Segmentation, etc.
Therefore, you need to choose an email marketing tool that fits your needs and lets you segment your list as you wish. This is the very first step of your email segmentation.
Step 2 – Start Collecting Your User Data
Data is what will be the basement of your email list segmentation. After you have sorted out which segmenting features are available to your email marketing platform, the next thing would be to take a proper strategy and execute it for collecting user/subscriber data.
If you are using weMail, you can get a lot of optin forms and templates to design them. And gather user data to save them in different lists. You can segment those lists after analyzing the leads which should be based on various segmentation criteria nonetheless.
Before start collecting data, you should set which types of information you are going to collect like first name, last name, email addresses, profession, age, and locations. You can also add an extra section to gather more info as well as ask users to join your survey.
Hence, for segmentation, you need to activate different triggers of user's action on your popups, pricing page, subscription landing page, payment page, etc. weMail's advanced automation features can let you activate different triggers and you can easily track them.
Step 3 – Create Your Email Segmentation
After you've collected user data, and have random email lists in your database, it's the perfect time to segment those lists. Your email marketing tool should have this feature as most email platforms have a list segment option. Therefore, weMail's list segmentation feature is super flexible and easy to use in this regard.

Learn More: How to Segment Email List with weMail
Step 4 – Create Email Content that Serves Your Segment
Creating personalized content is one of the keys to modern email marketing. Once you have a segmented list of interested people, your game is to send them perfectly curated emails that add value. Here one thing is clear, you are going to send a personalized email. And the power of personalization is immense.
The first step of personalization, for example, using only the names in email subject lines can increase your open rate up to 26%. More than 20% marketers believed that personalization improve their email conversion.
Following different email campaigns, you can design different types of email content for your subscribers. Suppose, you have a WooCommerce store. You can send emails to people who abandoned your cart or send retargeting emails who have already made purchases.
Email Segmentation Best Practices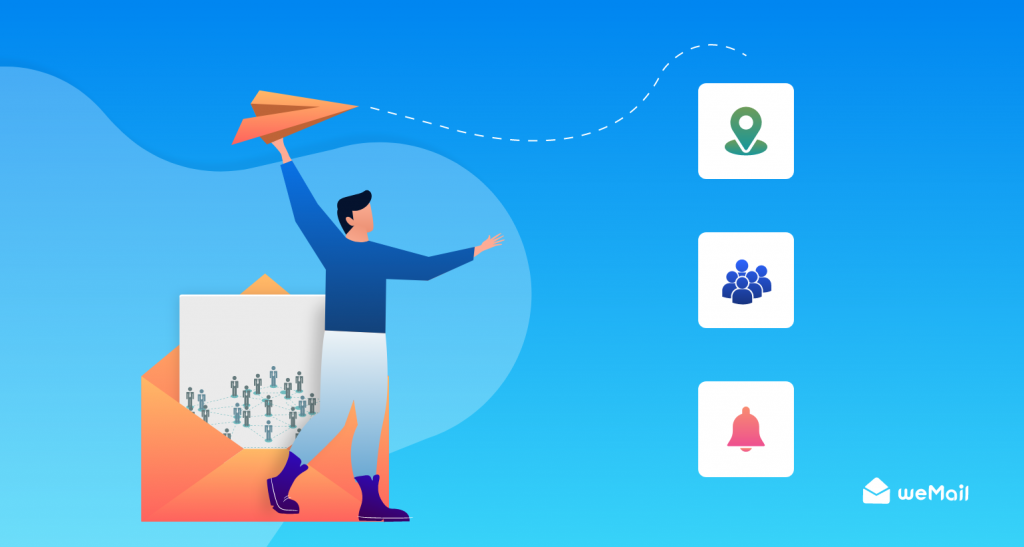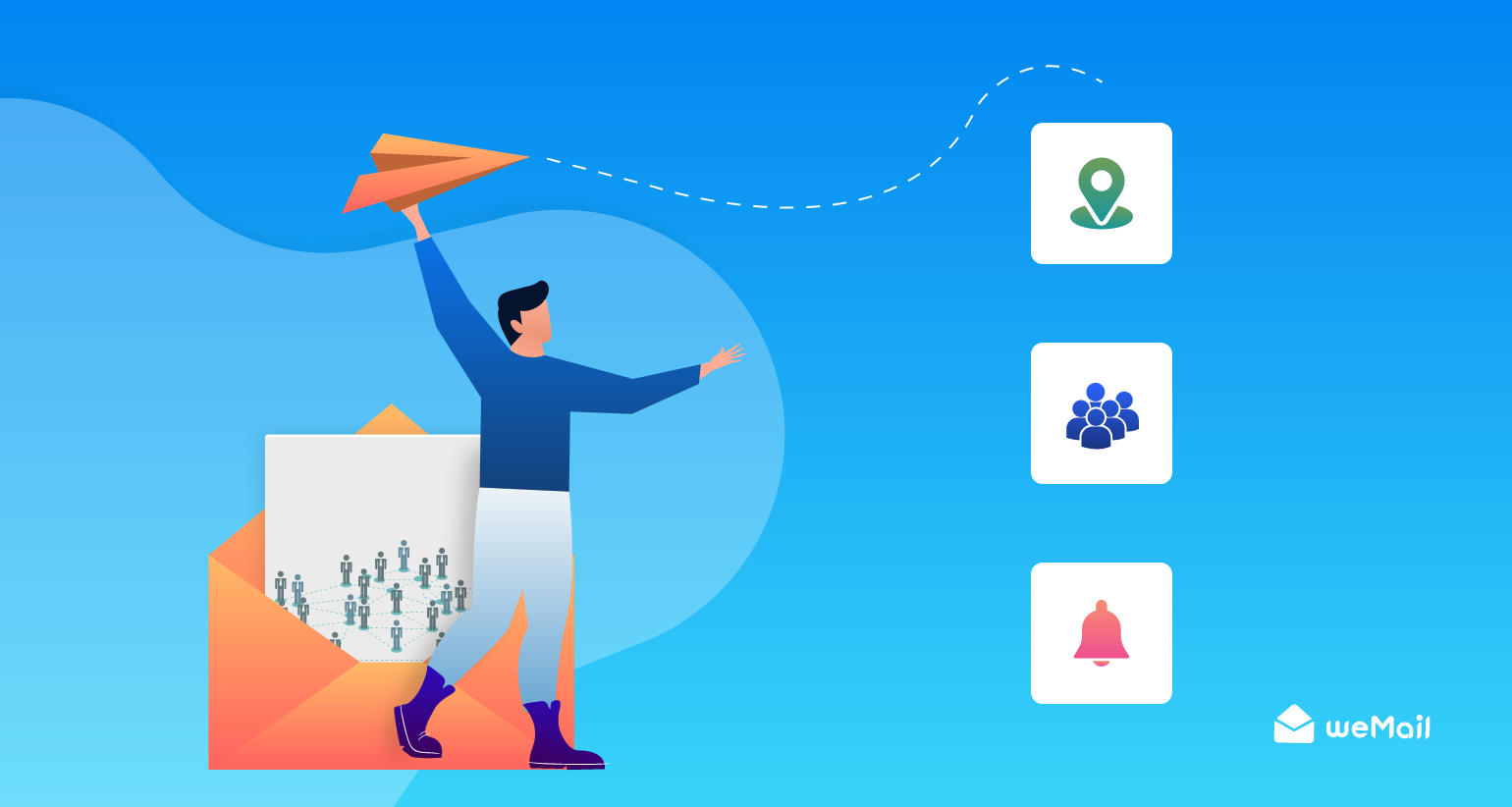 The segmentation let you maximize the relevance of your email marketing approaches. The more personalized and relevant messaging make your engagement strong and sustainable. Therefore, you need to follow the below email marketing best practices to achieve your goal –
1. Keep it Simple
Your first segmented email campaigns should be simple. Don't go for the complex one or big ones initially. Choose a small group of subscribers and send them relevant email campaigns. After analyzing these small campaign results, you can make decisions for your future moves. For example, choose e segment that has the most chance of a conversion. It doesn't matter if that list has only 2-3 people.
2. Create Necessary Buyer Personas
A buyer persona is a reflection of your best and worst customers. They let you understand why someone becomes your best and most consistent buyer. Also, for people who didn't like your service, you can find out why they did so.
Segmenting your clients is a way to send emails to people who have exactly shown interest in your service. If you have buyer personas, they will help you to make more tangible decisions while segmenting. Therefore, you will also know how different types of customers react differently. Thus this knowledge surely boosts your conversion rate.
Necessarry Read: How To Create a Buyer Persona For Email Marketing
3. Be Dynamic or Open to Changes
Email marketing is a continuous process. The trends and norms here can change anytime over time. While segmenting, you need to be open to those changes. The best way to become dynamic is to test regularly and apply the newest approaches besides proven techniques. Don't get yourself board with the old-school email marketing rules. Innovate.
To summarise this best practice, here's what to do –
Keep testing and nurturing your process.
Improve yourself with the news subscriber's activities
Keep monitoring the user behavior closely
Analyze the industry trends and adapt when necessary
4. Segment New Contacts Fast
It's wise to enlist your new subscribers to a segmented email list as soon as they enroll or subscribe. The faster you include them in the right list, the faster they will start to get personalized email content. So, whenever they subscribe, they get relevant content and the retention rate would is higher.
With weMail, you can easily segment different lists and add news subscribers to those lists. You can do the job manually, but an email tool would do it quickly and save time.
5. Don't Forget the User Preferences
Always keep track of what your user wants. Analyze their behavior and preferences. If they only want your newsletter subscription with blog updates, don't send them unnecessary offers. For those who subscribe for product updates, blog updates wouldn't be important to them. Maintain these user preferences like an engagement strategy.
6. Merge Segmentation with Automation
With the weMail automated campaign, you can send multiple-segmented campaigns simultaneously. It will save your effort and time nonetheless. So if you aren't already using any automation, it's high time to merge segmentation with automation to generate the highest advantage possible.
Check Out: All-New Advanced Email Automation Launched by weMail
7. Simultaneously Track Your Results
Tracking results only make your process effective and gives you the opportunity to improve. So, after segmenting, keep track of everything. Track the results of your segmented campaign, and analyze the factors of success and failure. Most email marketing tools can show you analytics and results. For example, weMail's analytic feature can easily help you understand the nature of your campaigns and show you where to work more. It's simple and effective.
Wrapping Up
Email marketing is still one of the most effective marketing channels in regard to ROI and user engagement. The way it can nurture user relationships, no other channel can accomplish such closeness. Email segmentation is the very first staircase to this close encounters with your subscribers and potential customers.
So, whenever you try to segment your email list, make sure you have the perfect email marketing tool in your arsenal, the right people to maneuver it, and the smartest strategies to accomplish all the tasks step by step. That should be the game.
So, are you ready to begin?
Subscribe To Our Newsletter
Don't miss any updates of our new templates and extensions
and all the astonishing offers we bring for you.