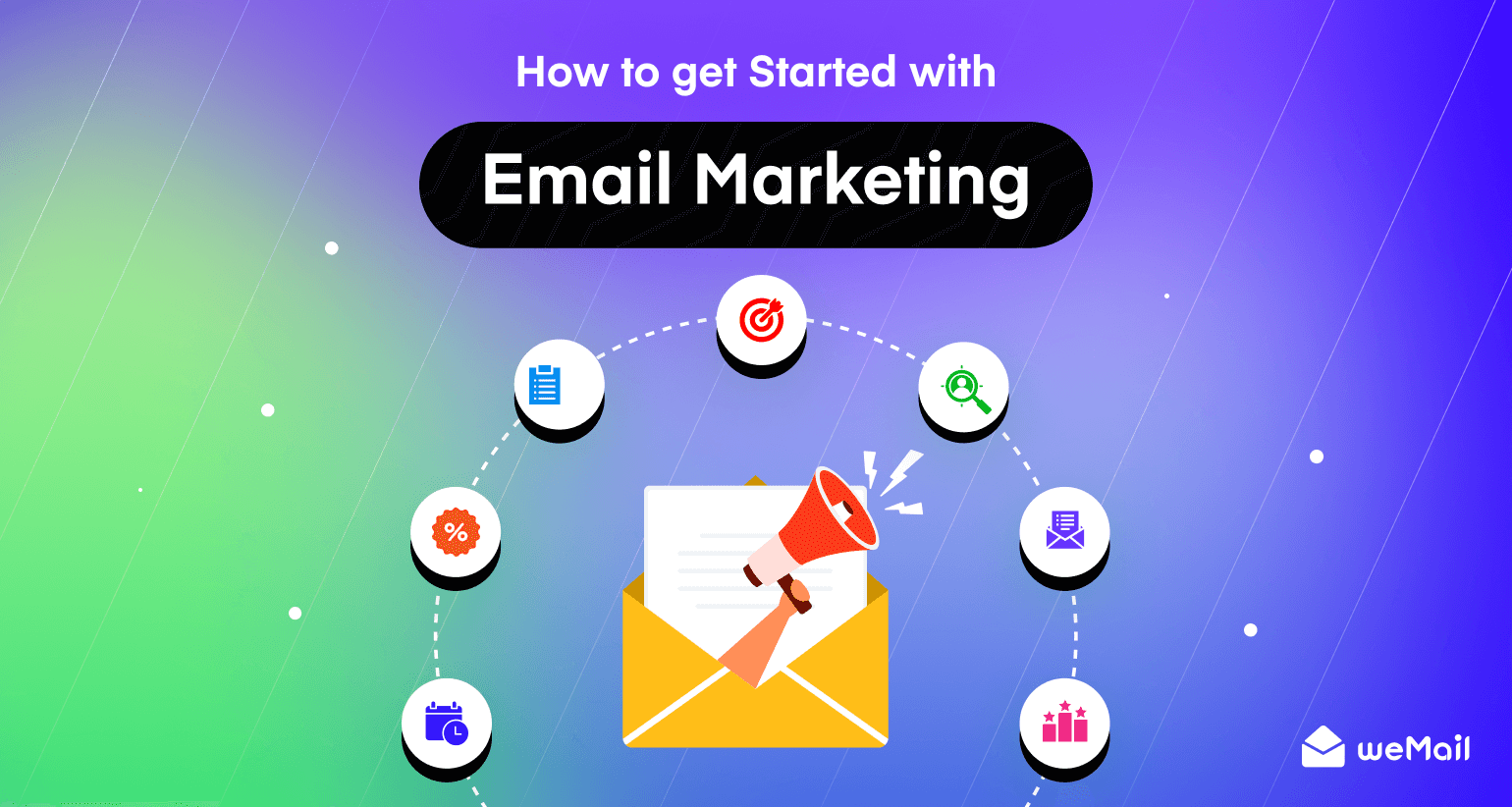 How to Get Started with Email Marketing – A Complete Guide for Beginners
Email marketing is a powerful and cost-effective way for businesses of all sizes to reach and engage audiences. According to Oberlo, over 49% of customers love to receive promotional emails from their favorite brands. However, email marketing is still a complicated topic for most beginners.
They often seem to struggle with it, bring conversions, and run it successfully. That's why we've put together a comprehensive guide on how to get started with email marketing. It will cover the basics of email marketing, its benefits, best practices to follow, and more.
By the end of this article, you'll be ready to launch your first email marketing campaign and start watching its results. Let's get started!
Table of Content
What is Email Marketing and How Does It Work?
Benefits of Email Marketing
How to Get Started with Email Marketing from Scratch
Bonus Points: Email Marketing Best Practices
FAQ on How to Get Started with Email Marketing
Final Takeaways on How to Get Started with Email Marketing!
What is Email Marketing and How Does It Work?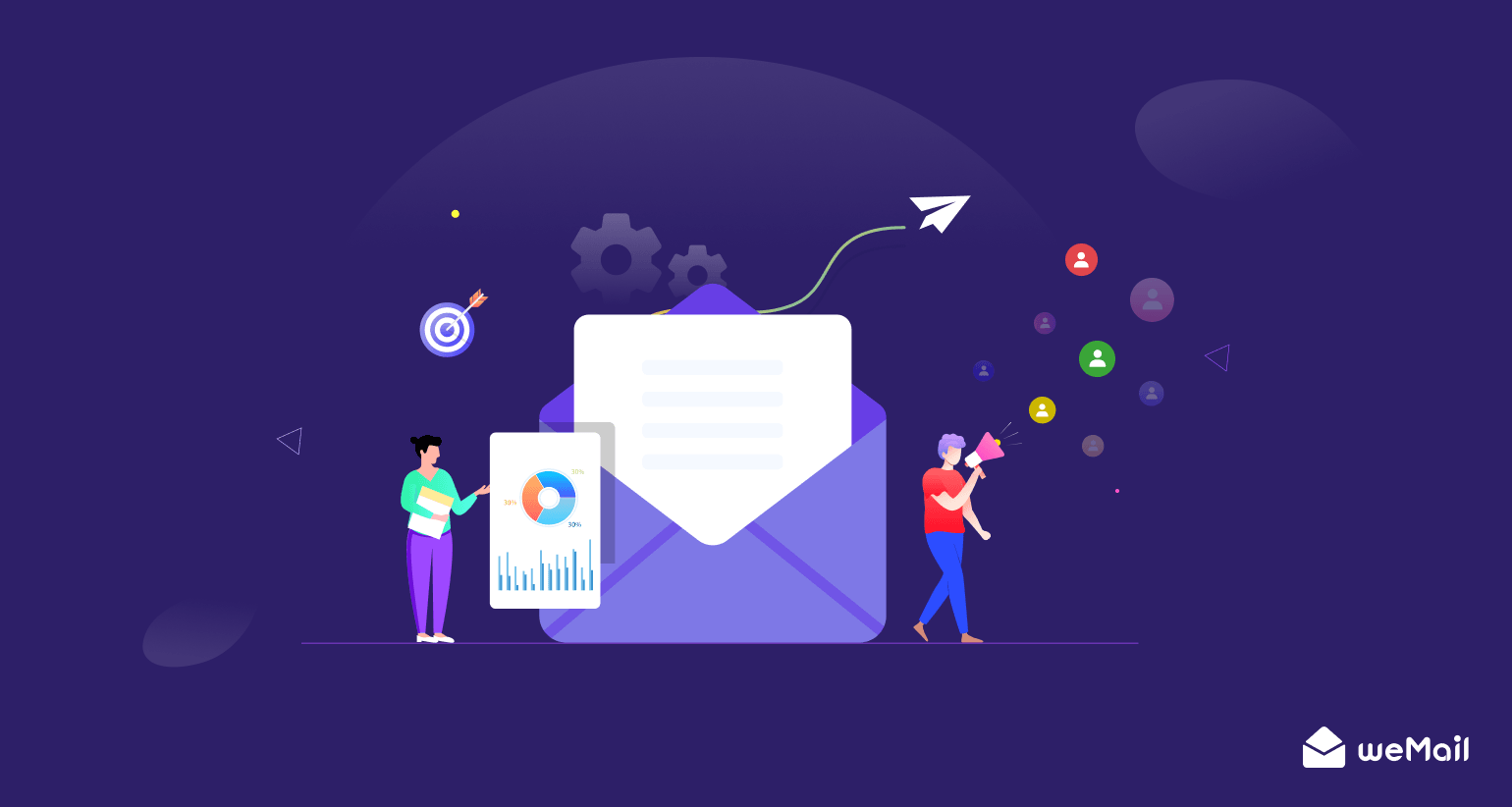 Email marketing is the act of sending commercial messages to a large audience to promote products and services using an email marketing tool. It aims to satisfy one or more objectives like growing brand awareness, loyalty, trust, and sales.
The idea of emailing was first developed in 1971. But the idea of email marketing was first discovered by Gary Thuerk in 1978, who made $13 million in sales from the campaign.
Email marketing isn't a complicated process. It requires you to complete a series of steps to find the best way to communicate with audiences. Below are the steps describing how email marketing works.
Select an Email Marketing Tool/Service
Build Your Email List
Decide the Type of Campaign You Want to Use
Wire Persuasive Messages
Make a Schedule
Run the Campaign
Measure the Campaign Results
We'll talk about them in detail in this article. Before that, we will briefly discuss the benefits of email marketing.
Benefits of Email Marketing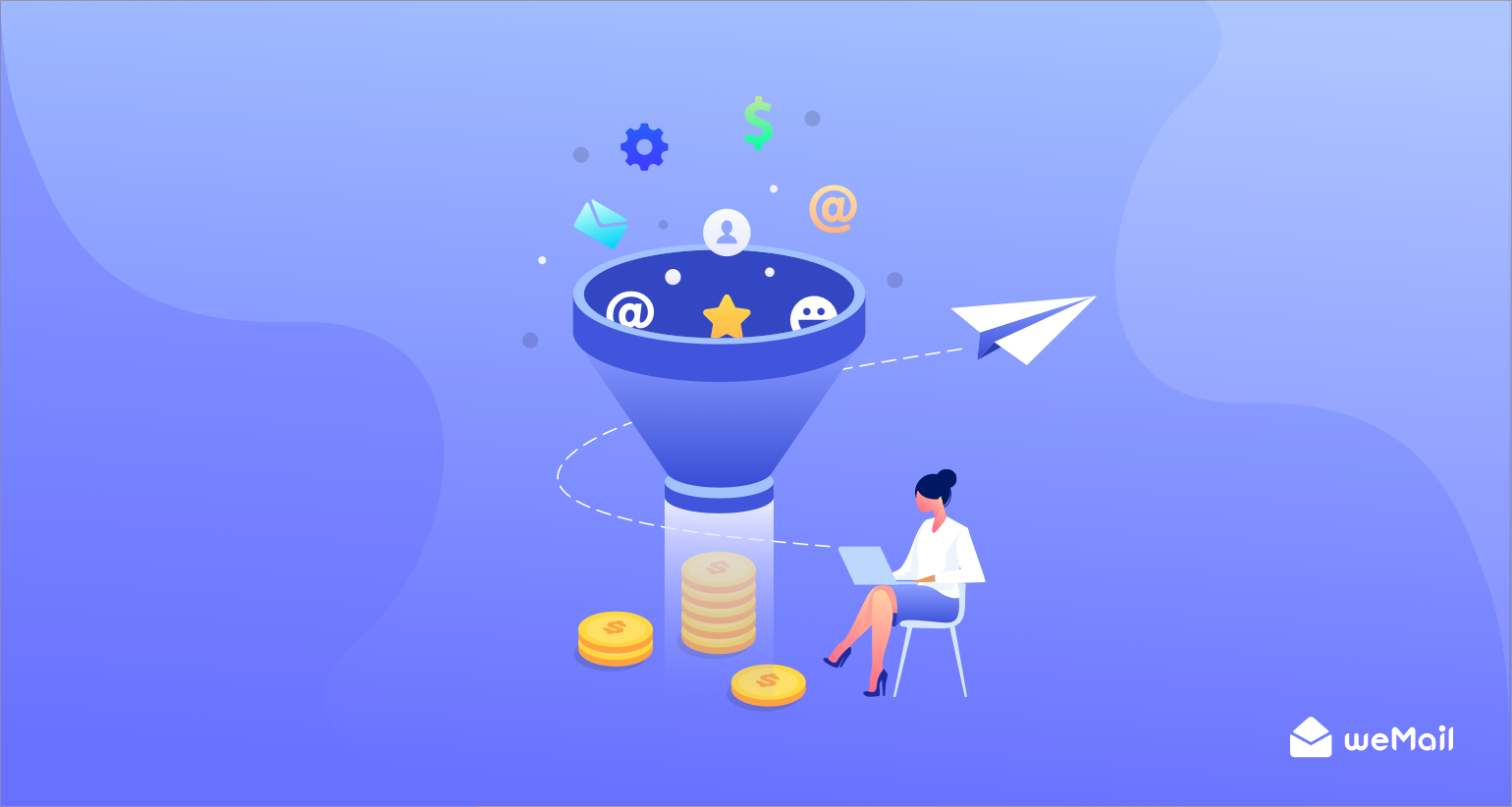 As the world tends to be increasingly digitalized, business organizations are looking for new ways to make the most through marketing and communication. Email marketing has become an ideal solution in this case. Take a look at some coolest benefits of email marketing below.
a. Cost Effective
This is the number of benefit of email marketing. Numerous surveys have revealed – once you know the secrets, you can make $28-$42 from $1 spent on the email marketing campaign.
b. High Audience Engagement
Most people today have an email app installed on their phones. Whenever a message reaches their email box, they instantly receive a notification and feel triggered to open the email. It increases engagement.
c. Create Personalized Content
Using any email marketing tool, you can segment your audiences into a number of lists based on different parameters. It allows you to create and send personalized content to them.
d. Improve Sales
With email marketing, you can evoke curiosity both in your old and new customers. You can aware of new arrivals, discount offers, abandoned products in the cart, and more. SaleCycle found in a survey – 59% of respondents claimed email marketing influenced them a lot in buying decisions.
e. Easy to Measure Success
Tracking email marketing results is so easy. You can instantly evaluate the email openness rate, bounce rate, and CTR. Due to the analytical facility, running A/B tests with email marketing has been easy.
How to Get Started with Email Marketing from Scratch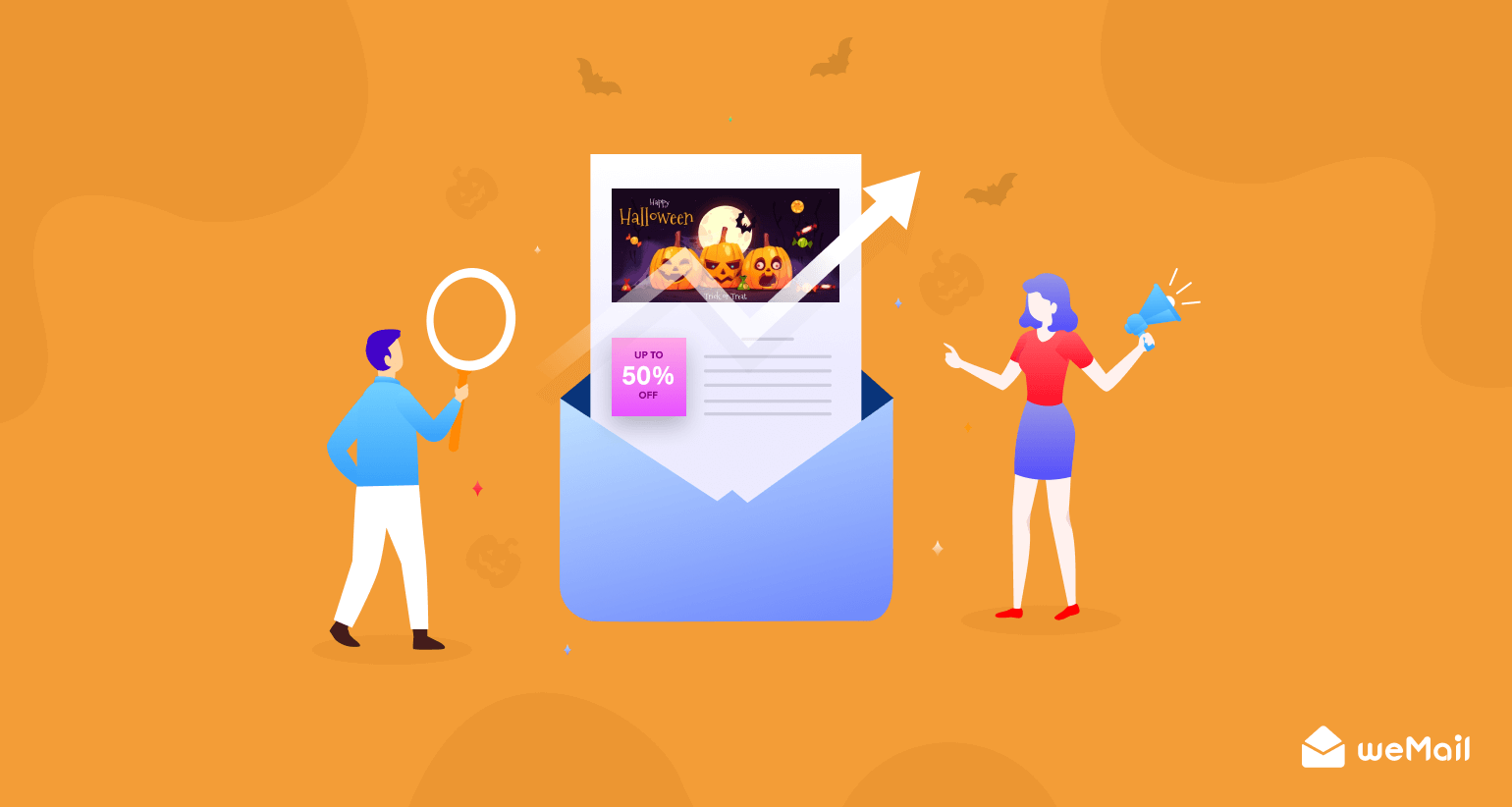 We are now in the main part of this article. Here, we'll get to know everything about how to get started with email marketing from scratch. Let's get started.
1. Establish Your Business Goal
There are myriad of objectives you can satisfy through email marketing campaigns, but not all at once. So, you must outline the objectives you want to achieve from your next campaign. It could be:
Creating brand awareness
Informing about new products
Notifying about discount offers
Engaging audiences to retain the loyalty
Asking for reviews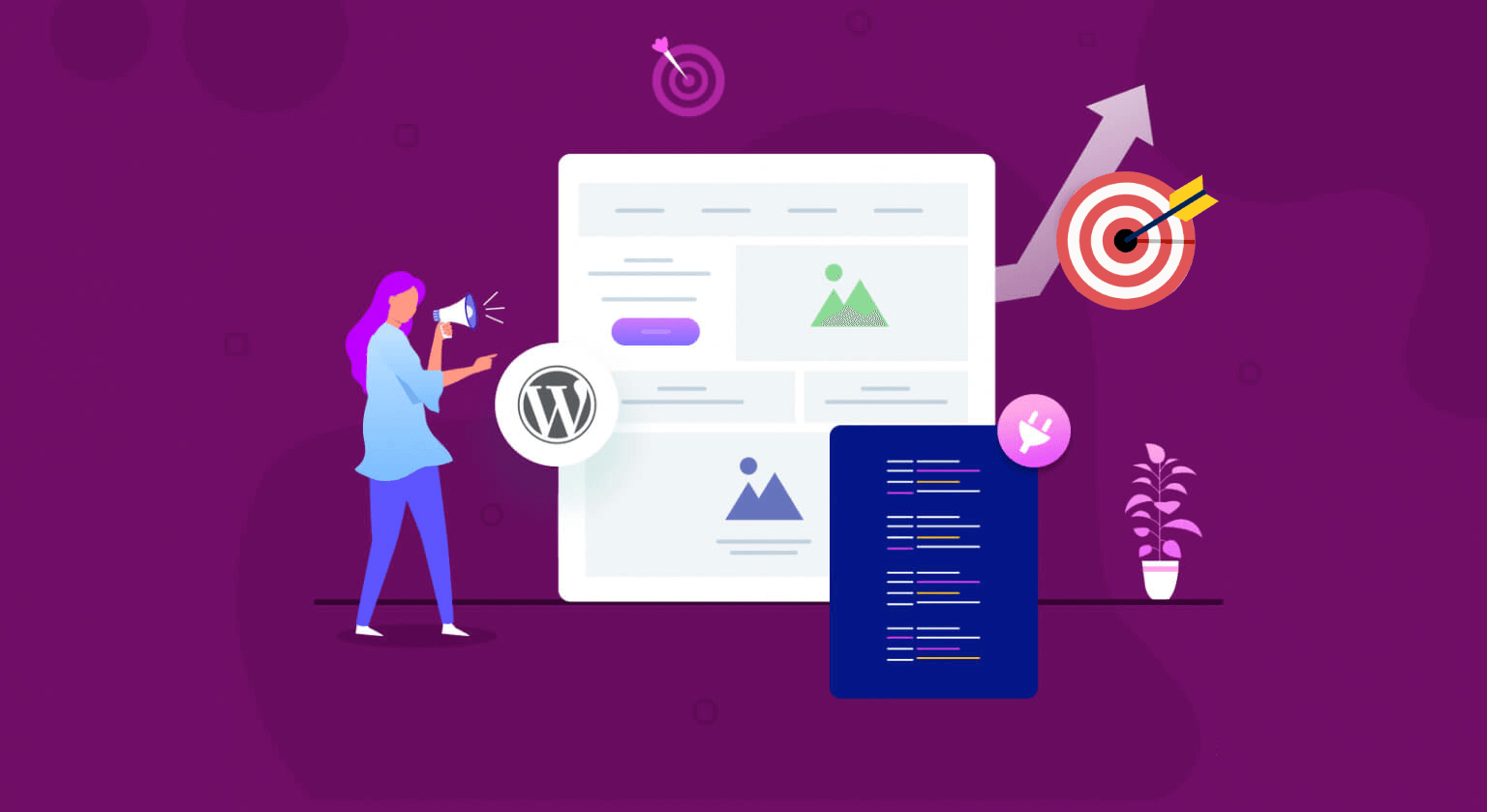 Once your goal is clear, it will be easy to identify target audiences, decide the type of content you need to hook them, and budget to be allocated for the campaign. You can also set some measurable metrics at this stage to evaluate the success rate at the end.
Unique opens, bounce rate, unopened emails, click-through rates, unsubscribe rate, share, spam complaints, etc., are some mostly used metrics in email marketing campaigns. Click on the link to explore how to reduce email bounce rate.
2. Identify Your Target Audience
Target audience refers to the group of people or subscribers for whom the email marketing campaign is aimed at. You may have a thousand to millions of email subscribers in your list, but each of them may not be the right audience for your next campaign.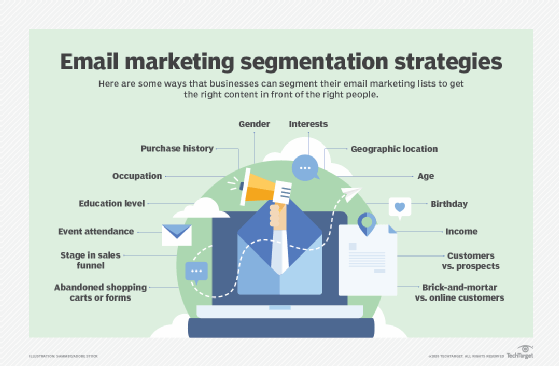 Again randomly sending messages can bring devastating results. Users may count your messages as spam if they constantly receive messages about topics they aren't interested in. Better if you segment your subscribers into multiple categories based on buyer persona. This will ease the way to send bulk emails.
Read more: How to Create a Buyer Persona & Make Your Buyers' Journey Easier.
3. Select an Email Marketing Software
Email marketing software refers to service-based applications that you can use to plan, execute, and monitor your email marketing campaigns. Most email marketing software comes with an in-built email template builder, subscriber segmentation, email scheduling, and analytical features.
All of these make things easy to send bulk emails to thousands to millions of audiences in just several minutes, which would take days to do manually. weMail is one of the best email marketing software you may consider using. Check out a complete review on the weMail plugin.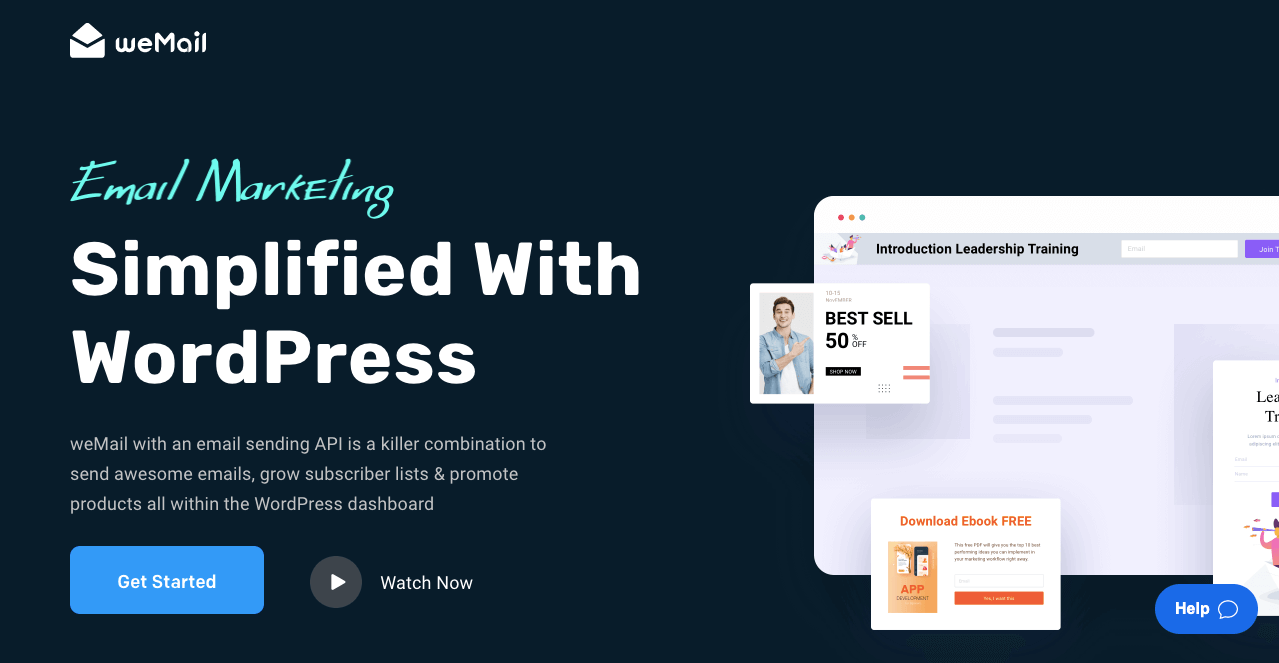 4. Grow Your Email List
An email list refers to the collection of email addresses used to send promotional or other types of messages to a group of people. We recommend you collect them organically using sign-up forms. Because once someone subscribes through sign-up forms, he gives you consent to email him.
On the flip side, if you collect email addresses from third parties, receivers may end up marking your messages as spam or unwanted. There are several approaches you can apply to grow your email lists quickly in organic ways. They are:
Make a strong offer (it could be an ebook, exclusive coupon, or valuable content)
Promote the signup form through social media, your website, and other channels
Make it easy for people to sign up seamlessly
5. Decide the Type of Campaign You Want to Use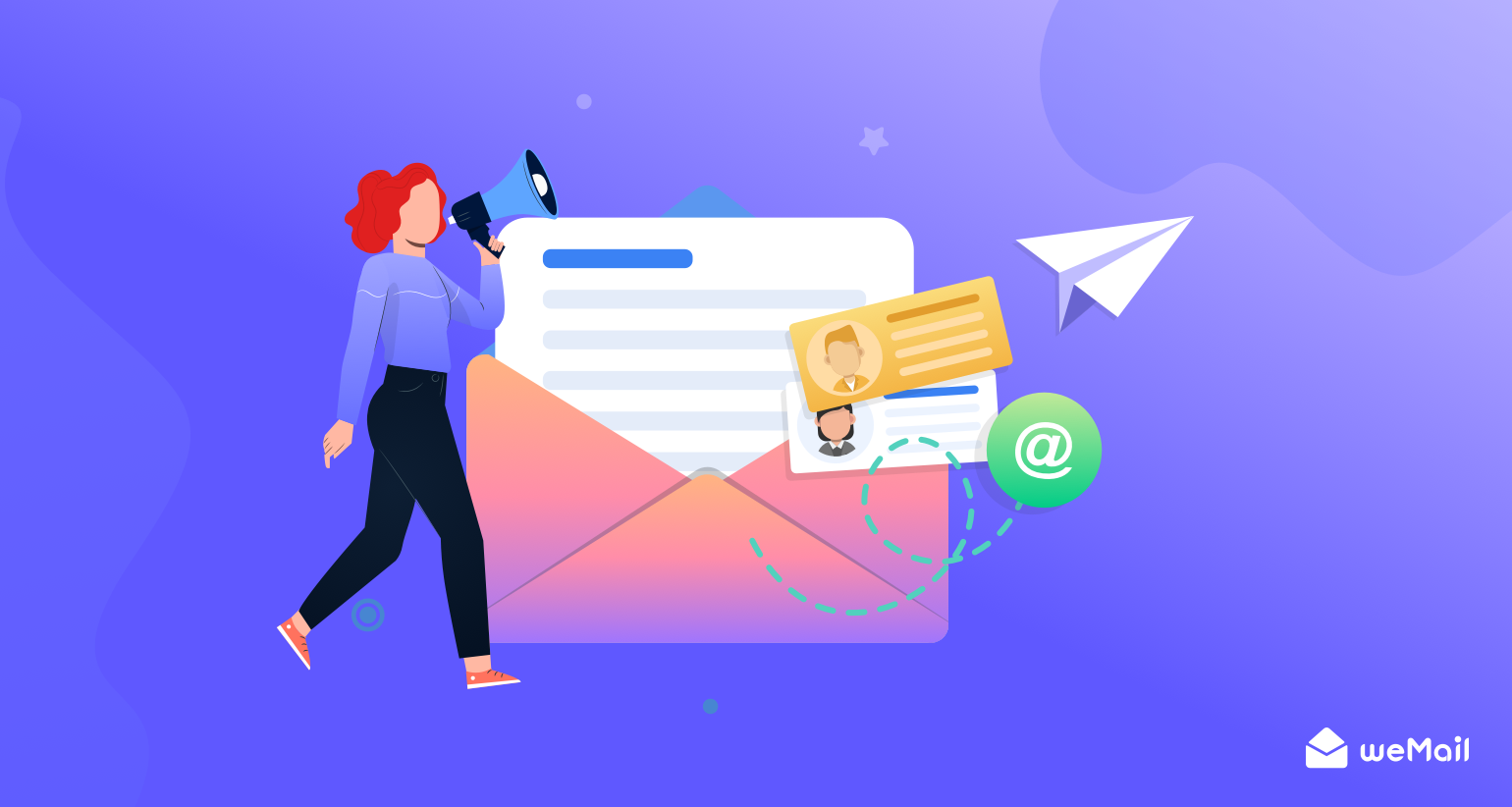 There are many types of email campaigns businesses use to reach their audiences. The most common types of them are newsletters, acquisition, retention, and promotional emails. Let's know about them.
# Newsletter Emails
The newsletter email campaign is a way to keep customers updated about the latest products, services, and news. It helps to maintain regular communication with audiences.
# Acquisition Emails
Acquisition emails are used to prepare your new subscribers to be converted into your customers. It involves sending a series of personalized emails over a period of time to each new subscriber.
# Retention Emails
Retention emails aim to reduce churn, increase customer lifetime value, and reactivate old sleeping customers. You can do it by sending regular updates, offering deals, and sharing valuable content.
# Promotional Emails
A promotional email campaign can have a number of purposes, from driving sales and traffic to fostering loyalty and engagement. Its ultimate goal is to generate conversion.
6. Write a Persuasive Message
Writing persuasive email copies is the scariest part of any email marketing campaign. Because whatever your goal is, it largely depends on your persuasive email copywriting. Here's how to do that:
# Know Your Audience
Hope you know about your audiences as you identified them in the target audience section. Without knowing your audience, you can't offer them the right value.
# Curate a Non-Ignorable Subject Line
Optimize the subject line with focus keywords, active voice, personalization, and benefit-driven. Carefully avoid the terms that can make your emails counted as spam.

# Write a Top-Notch Preview Text
The preview text will need to give your audiences an idea at a glance about the value you are offering. It must be within 140 characters. But if your subject line is long, you may cut off some characters here.

# Keep the Main Body Short and Easy to Read
According to Statista – people today spend only 10 seconds on average reading an email. This is why you must avoid unnecessary words in the main body. Write short sentences, use bullet points, and avoid complicated jargon.
# Use Clickable Templates
You must add clickable CTA buttons if you want to sell products or refer audiences to the cart and checkout page. Using HTML email templates, you can do it easily. You'll find tons of readymade email templates in weMail that you can use repetitively by updating your messages.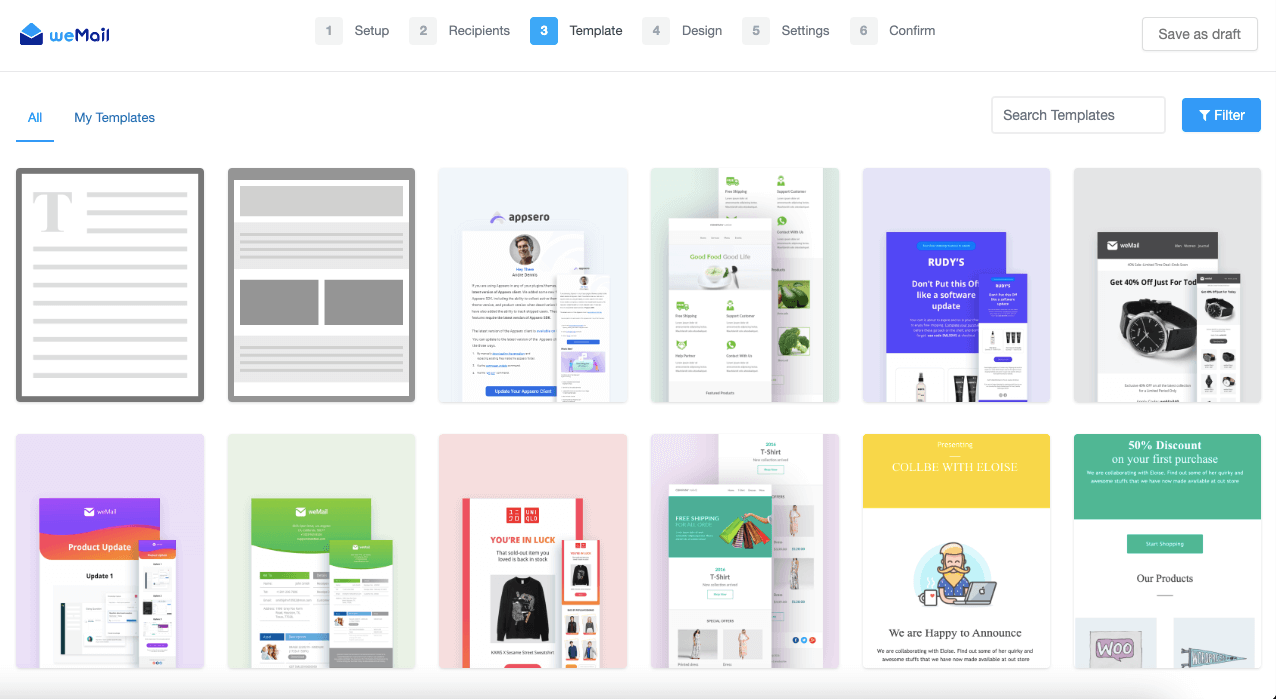 7. Make a Schedule
Scheduling can help you send emails at the rightest time so users can't ignore them. The best time to run an email campaign for a high open rate largely depends on location and time zone. Below is a statistical graph revealing the best time to send emails to US citizens – a study conducted by HubSpot.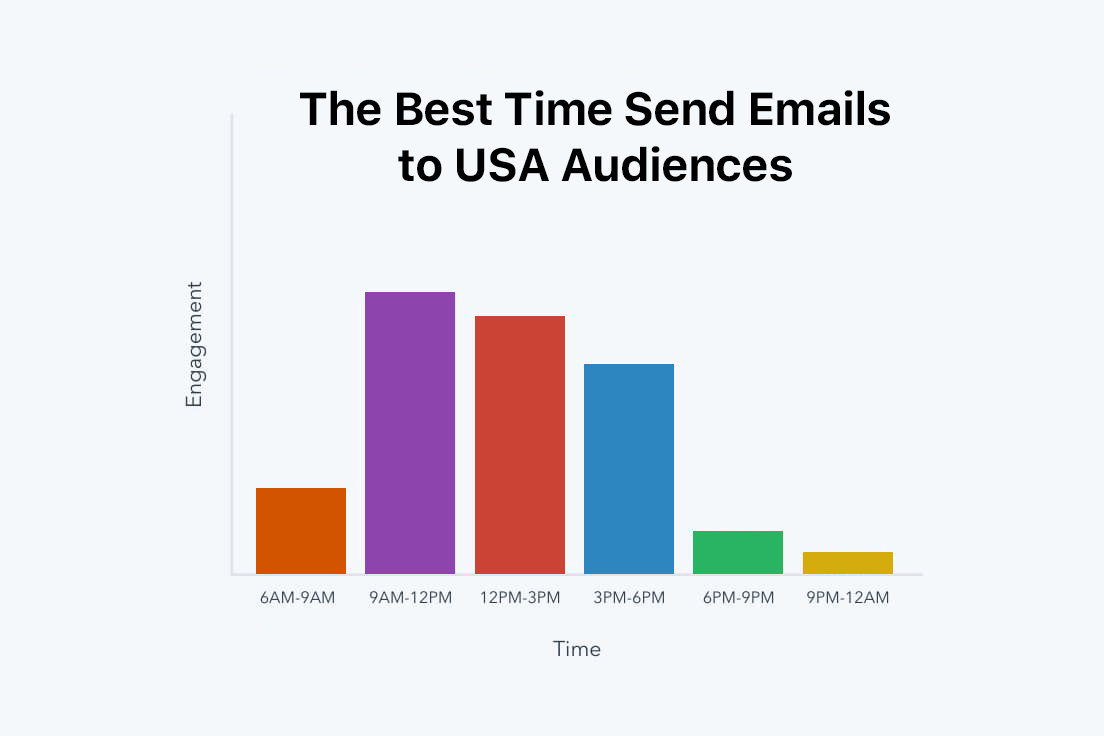 You must refrain from emailing on weekends. Most people these days tend to read personal stuff, not business affairs. Monday, Tuesday, and Wednesday are comparatively better days. weMail can help you create multiple schedules to automatically send emails to your different audience groups.
8. Run Your Campaign and Measure the Results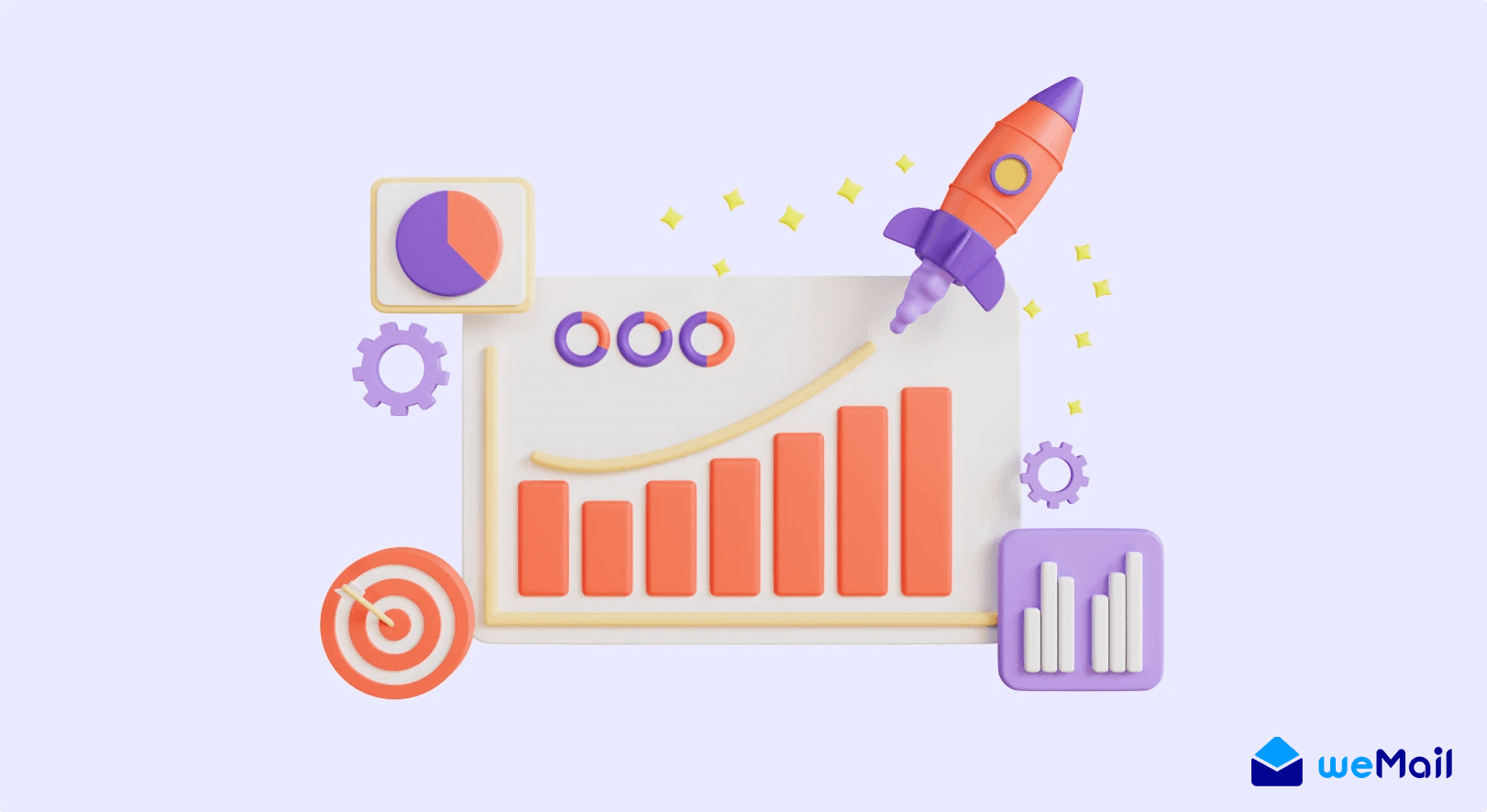 According to schedules, your email campaign will start on time. You need nothing to do at this stage. You have to start the evaluation process after a certain time of the emails are sent. WeMail will provide you with one of the best analytics to precisely evaluate your campaign results.
Now, could you compare your analytics results with the metrics you set at the beginning of the campaign (open rate, bounce rate, unopened emails, click-through rates)? If you are successful, that's very good. But if you fail to meet your goals, you need to identify the mistakes that happened mid-way.
Check out the reasons why email marketing campaigns may end up in failure.
Bonus Points: Email Marketing Best Practices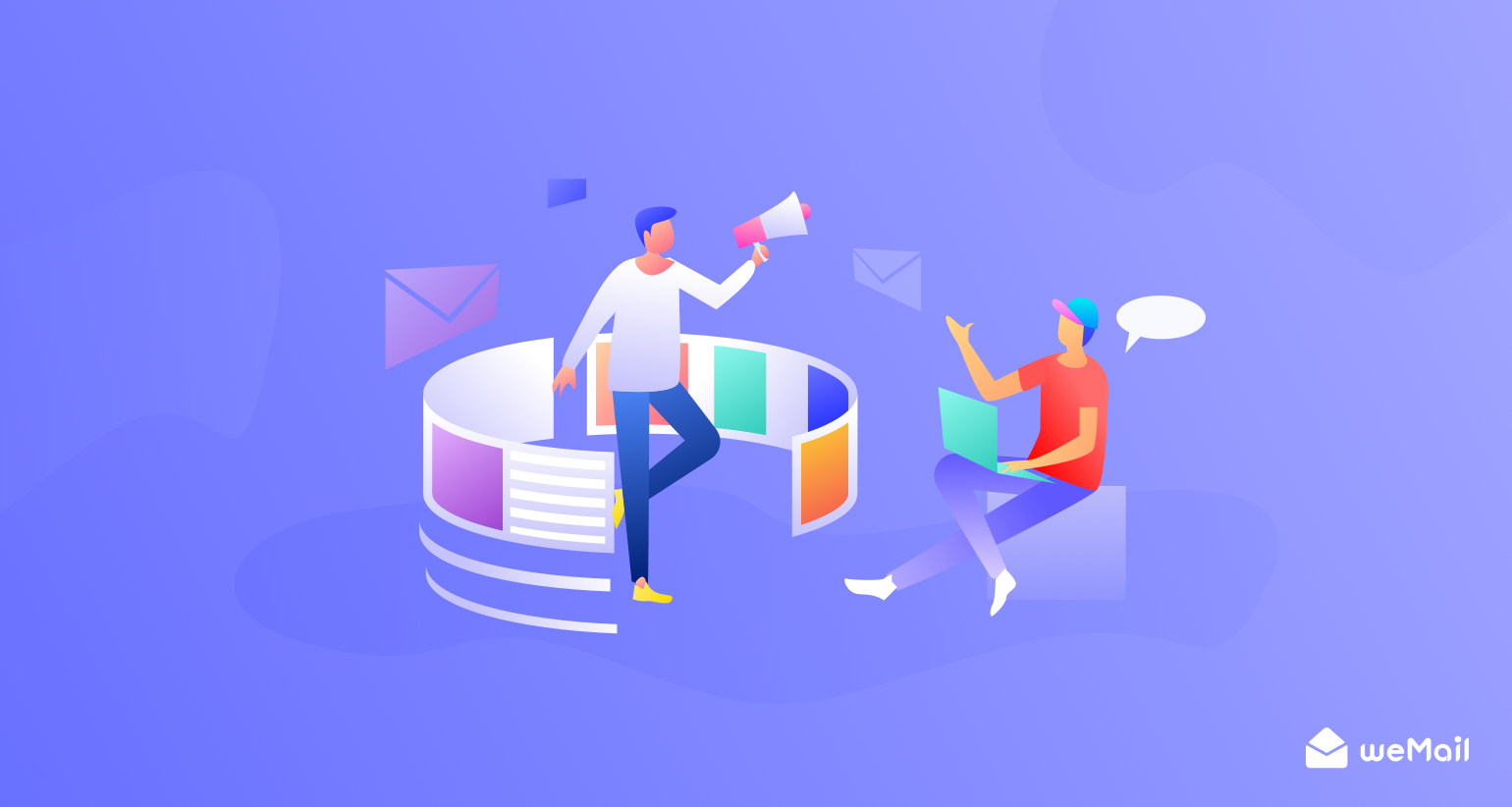 Emails have the highest visibility and open rate compared to paid social media ads. Because over 70% of people having smartphones use email today. This amount constantly increases over time. But due to wrong practices, many people still fail to make the most of this campaign.
Let's now cover some email marketing best practices, so you can boost your game-playing power.
i. Focus on Personalization
Emailing gives you an opportunity for one-to-one communication. Users naturally expect to receive a touch of personalization when they receive a message. So, if you plan on email blasting, you must segment your list properly to embed a personalized touch for each user.
ii. Use the Right Email List Building Strategies
We have already recommended once to refrain from collecting audiences' email ids from third-party sources. Yet many people do this to save time though it's not right. Because this way, you are emailing someone without their consent. You must depend on the organic method for long-term benefits.
iii. Avoid Email Spamming At All Costs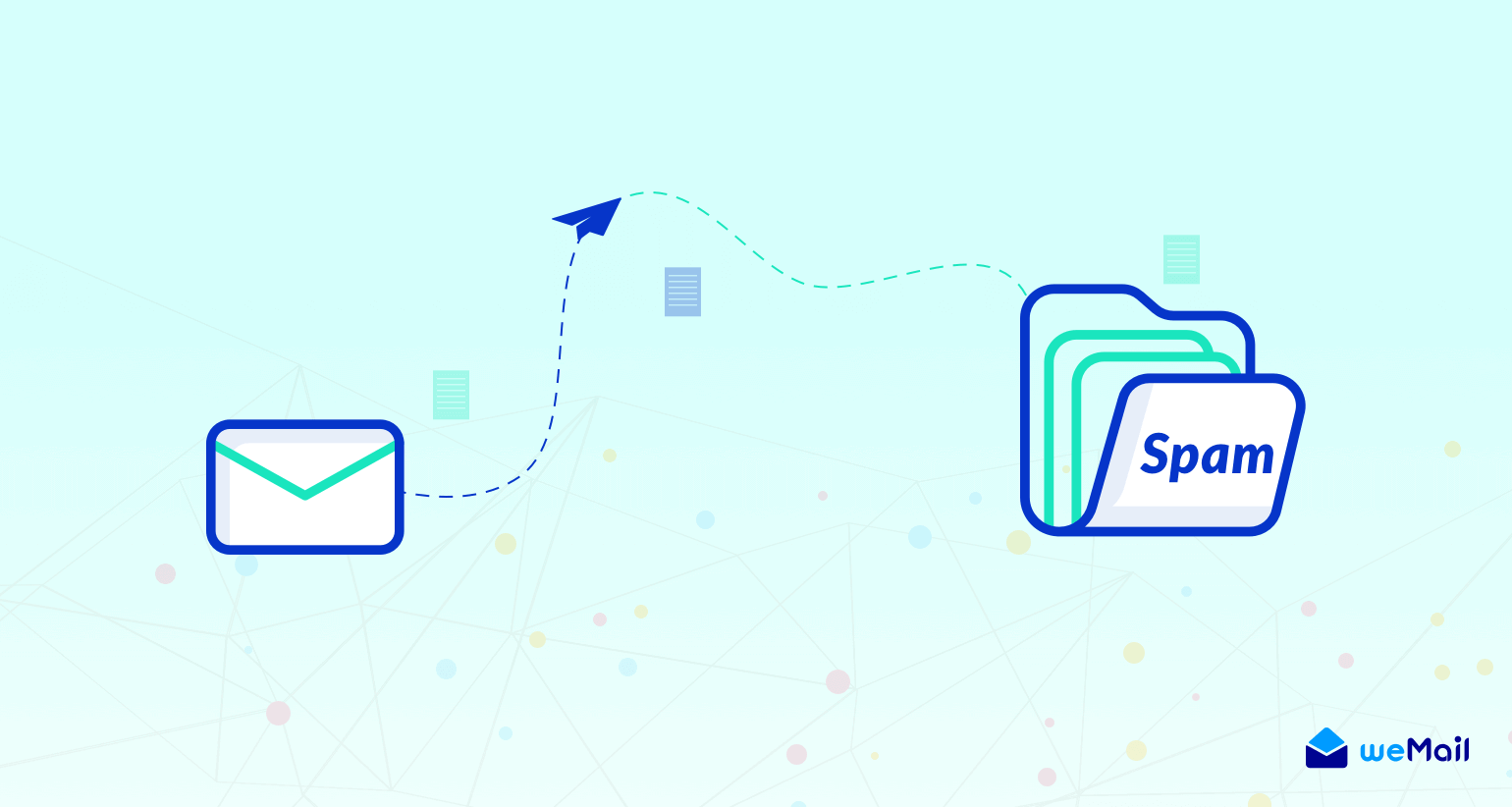 Email spamming is the idea of sending unsolicited emails in bulk to receivers' accounts to force them to see your messages. It can radically damage your brand value overnight. Besides, don't send normal emails in such a way that it doesn't appear as spamming.
iv. Put CTA and Valuable Information on the Top
We have already said above readers today don't love to give more than 10 seconds on average reading emails. You will surely lose the opportunity if you fail to hook readers in this period. The best idea is to put the CTA and valuable information on the top so readers can view them quickly.
v. Use Attractive Email Templates
Using email templates can make your email body more professional. It can improve your CTR and conversion rate. Also, please remember to add your brand color, logo, and signature to the template. It can help you uphold your brand identity.
FAQ on How to Get Started with Email Marketing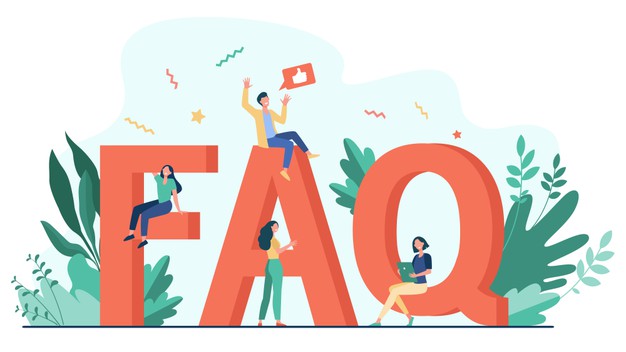 Now, we'll look at some questions and answers linked to how to get started with email marketing campaigns.
Can I make sales through email marketing?
How to send bulk emails?
Sending bulk emails is also known as email blasting. It's a way of sending the same message to a large audience at once. If you want to send newsletters, event invitations, new product updates, books, tutorials, and deal offers, email blasting could be a great option. Here's how to do email blasting.
Is there any email marketing regulation?
CAN-SPAM and GDPR are two email marketing regulations that aim to protect users' privacy and refrain from sending emails to users without consent.
What is the best email marketing software?
You will find more than a dozen of email marketing software for WordPress online. Among them, the top eight are:
1. WP Mail SMTP
2. weMail
3. Easy WP SMTP
4. Post SMTP Mailer
5. Mailgun
6. Mail Bank SMTP
7. Gmail SMTP
8. Mailjet
To know more about them, visit this post on best WordPress SMTP plugins.
What are the top statistical benchmarks to count the success of email marketing?
There is no one-line straight answer to this question. But over the last few years, Mailchimp found the following statistics around the major email marketing metrics.
Average open rate = 21.33%
Average click rate = 2.62%
Average hard bounce = 0.40%
Average soft bounce = 0.58%
Average unsubscribe rate = 0.26%
Final Takeaways on How to Get Started with Email Marketing!
We have reached the end of this discussion today. Hope we have been able to provide you with everything you need to know at the introductory level as a beginner. But remember, email marketing is a vast thing. You need to study more to succeed in this process.
Once you become a pro at email marketing, you can generate more sales and profit through this than any other digital medium.
That's all. Let us know through the comment section if you have any unanswered questions. We will get back to you soon.
Subscribe To Our Newsletter
Don't miss any updates of our new templates and extensions
and all the astonishing offers we bring for you.