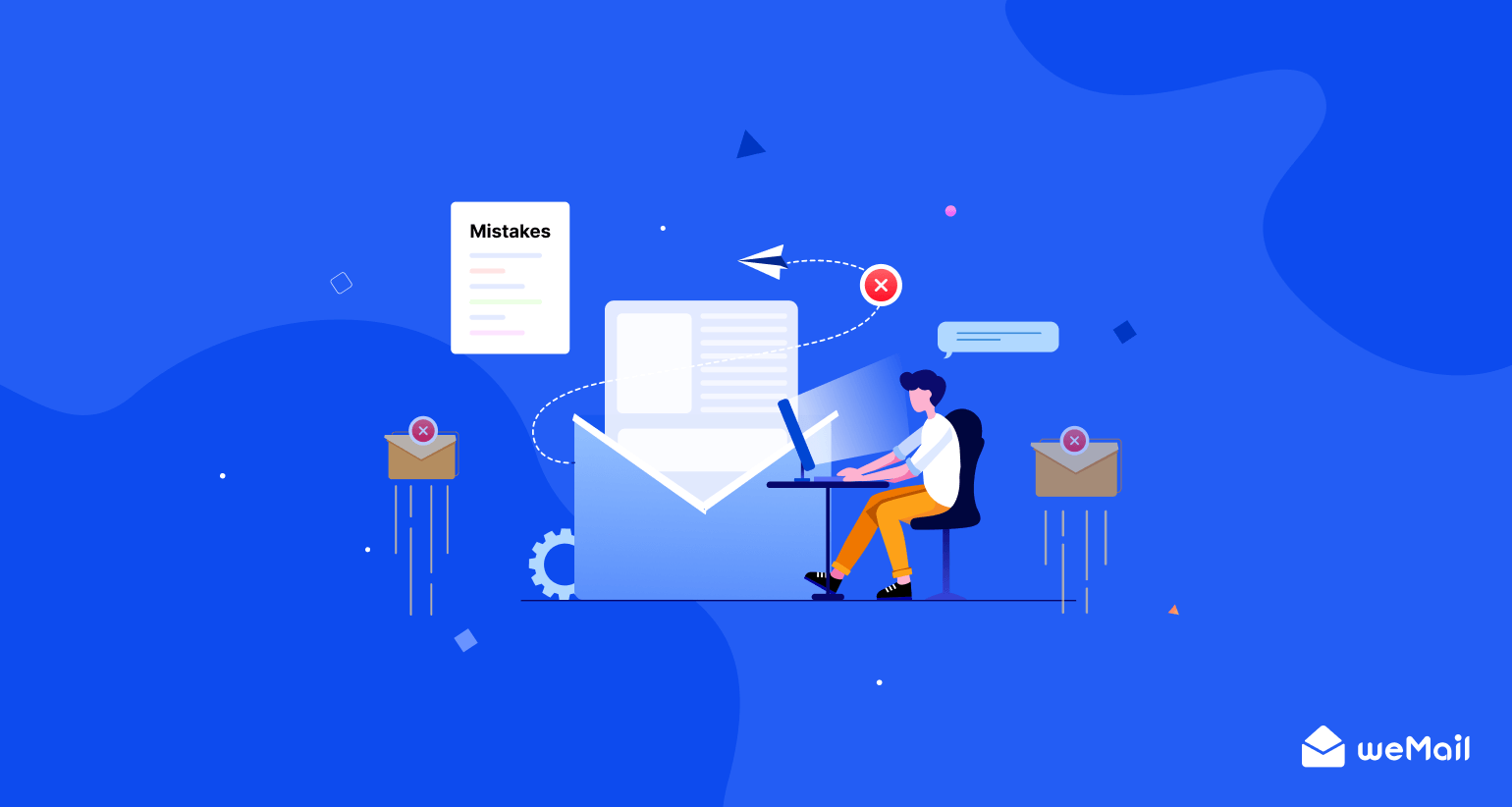 7 Reasons Why Email Marketing Doesn't Work: How weMail can Assist You
Email marketing is the coolest yet cheapest way to connect with customers directly. By just hitting the common people in the right mindset you can earn huge revenue.
In 2020, e-mail marketing revenue stood at 7.5 billion U.S. dollars, and by 2023, this figure is set to cross the 10-billion-dollar threshold.

Statista
A customer-responsive email campaign is all an email marketer wants. But it doesn't work in the same way. If your email open rate is low and not getting the expected response from your receiver then it's high time to change your strategy.
Today in this blog, we will discuss why email marketing doesnt work and meet your expectations. Furthermore, we will share some incredible tips to overcome this problem.
Why Email Marketing Doesn't Work (7 Mistakes You Should Avoid)
These are the most common mistakes email marketer do while organizing email campaigns. Let's know and exclude them from your email marketing preparation.
1. Unoptimized and Long Subject Line
Does your email subject line contain more than 41-50 words? Then it is a reason for the low open rate of your emails.
Don't forget that the subject line is the first impression of your email receivers. Though you have written an engaging email copy inside they will swipe to the next one after reading a long subject line.
Check these two emails right below.

The first one is 84 characters long and the second one is 36 characters. There is no doubt which one is more attractive.
2. No Personalization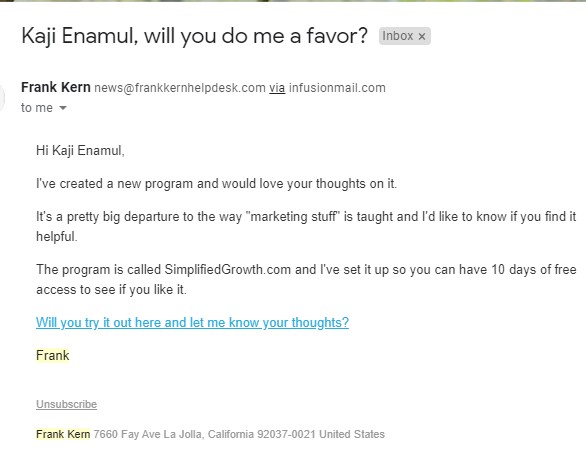 The purpose of email marketing is to interact with the customers personally. So, if you don't mention the customer's name and mention the issue you will solve for them, how will they feel familiar with you.
Without mentioning their name there are some other ways to be personal. Like- send as one of the team members from your company has sent an email. Apart from that, you can specify how he or she has reacted to your emails previously. This way they will at least see your offers or approach.
3. Fail to Reach Target Audience
Are you understanding your audience properly? This could be another point where you haven't fully acknowledged the customers. In that case, the interaction the audience is needed will be missing and they will not respond.
First of all, figure out who is your targeted audience, what is their pain point, and ask yourself- Do I have the solution for this person? If all goes well and everything matches well, you are ready to run an email campaign.
Include the survey in your email copy to make it work more promptly. The survey can be like this-
What type of topic they are expecting from you?
Do they prefer weekly or monthly emails?
Do they want to be removed from your email list?
By knowing their preferences, it will be easier to target the receivers in the right way.
Read More: Email Journey Mapping for a Marketer
4. Sending Emails at the Wrong Time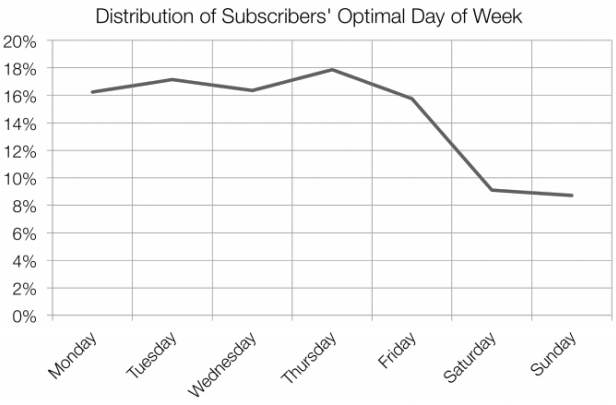 Your emails are not working, either way, you are sending too many emails or sending emails often a while at the wrong time. On average people get 121 emails every day. So, you have to figure out the perfect timing to grab the attention of your receiver.
To get the timing you have to send an email on basis of A/B testing. You can not find it immediately.
After doing countless experiments Mailchimp has found that the most probable email open rate time is 10 AM. Basically, this is the time when everyone starts their working day.
On the other side, Coschedule is saying 6 AM, 10 AM, 2 PM, and 8 PM is the best time frame. Plus, Tuesday, Wednesday, and Thursday are the best weekdays to run email campaigns.
5. Long, Cliche, and Sales-heavy Email Copy
Email Copy- the reflection of your brand and the way you want to interact with the targeted audience. It's easy to write descriptive copy to make understand your context.
61% of all emails are read for 8 seconds or more. Almost a quarter (23.5%) of all emails get skimmed (an engagement of 2-8 seconds), and 15% of all messages get less than 2 seconds of their readers' attention.

Sender
That's why Campaign Monitor suggests writing email copies between 50-125 words. Besides, brand promotion and sales mentioning emails is what an email receiver wants to avoid from the inbox. So, be short, share on-point information, and don't promote your brand all at once.
6. Unattractive Email Template
Magnetic email copy and attractive email templates are all you need to hit the customer to read your emails. Think about the theme of your copy and try to build your template that way.
Two-thirds of people prefer reading something that is designed beautifully. 80% of the audience will avoid, delete or mark as unread an email straight away if it doesn't look good.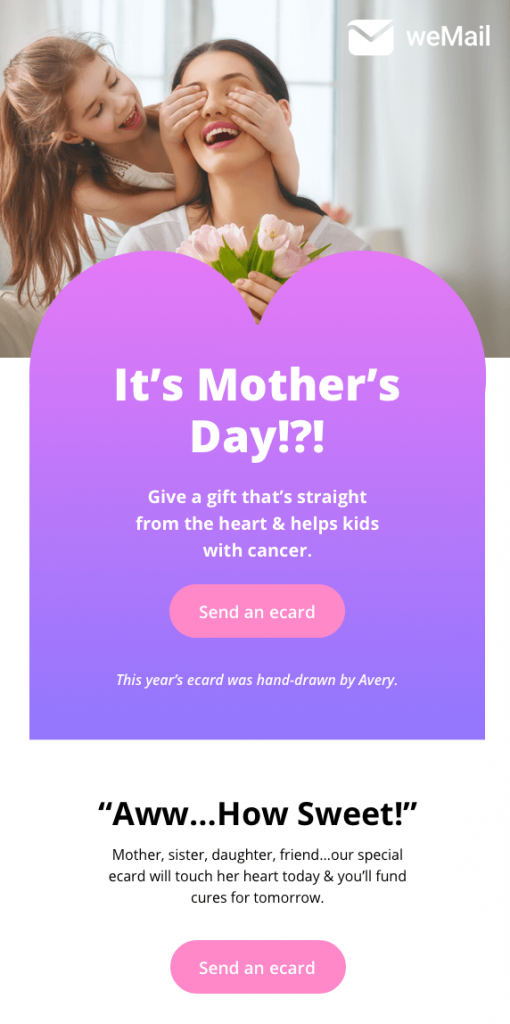 A good template can make or a bad one can break the relationship with your customers. You can try the customized email templates. There are some inevitable benefits of it-
Save your time
Maximize email view
Improve brand image
Enhances consistency of experience
Streamline the document management
Increase email response rate
Reduce human error
7. Sending Mobile-unfriendly Emails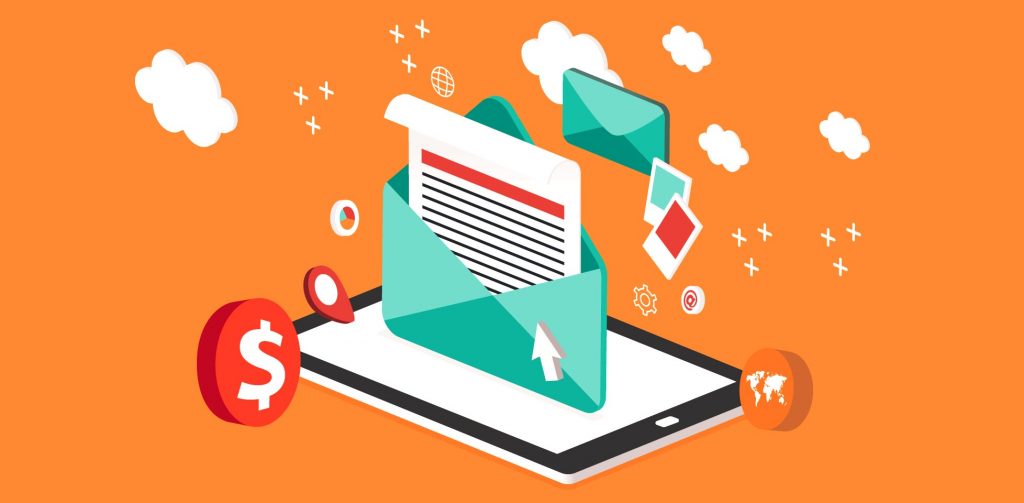 Around 70% of email users open emails on their mobile devices. Therefore, if your emails are not mobile optimized then you are losing a large amount of audience from your email list.
Before running your email campaign ensure the email is mobile-friendly. People can view the email copy and template on their mobile devices.
Plus, have some attention to your CTA button. The text of your CTA button shouldn't be more than 2 to 5 words. It's a best practice for both mobile and desktop users.
How weMail can Boost Your Email Marketing
Introducing the most reliable tool for enhancing your email marketing to the next level. Before enjoying the feature let's check them out together.
1. WordPress Integration to Grow Your Email List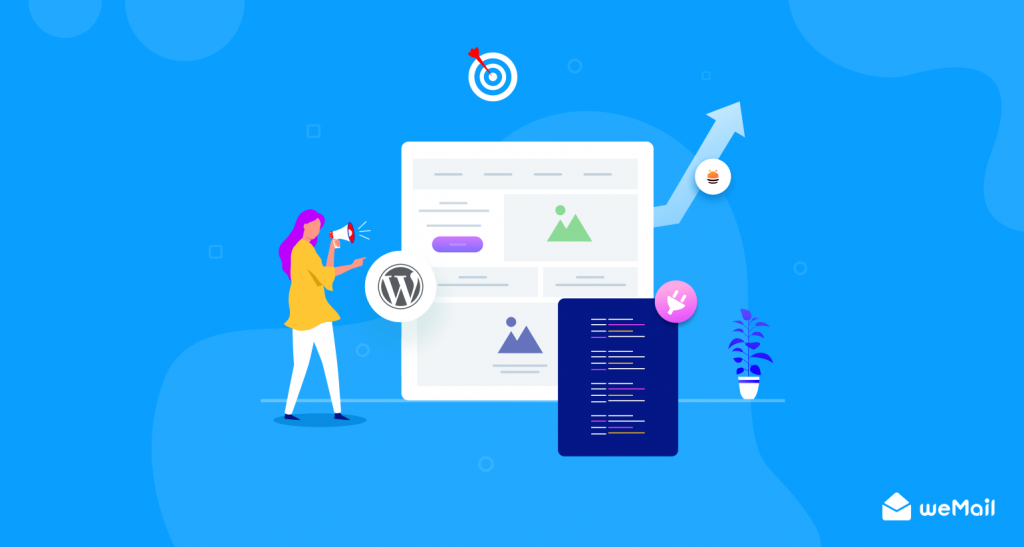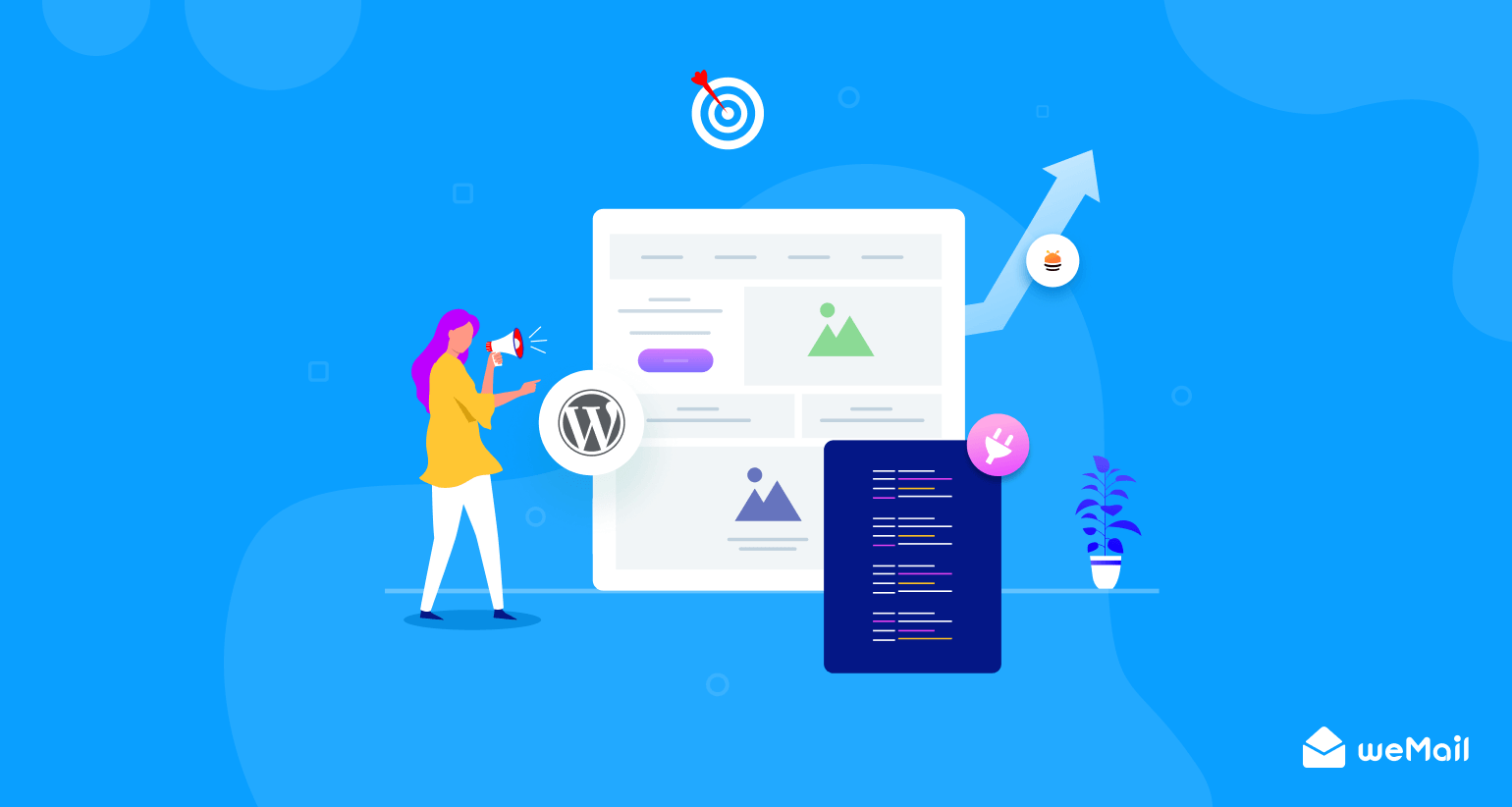 Say you have a WordPress website but cannot integrate your email marketing tool with it. To eliminate such inconvenience, weMail while planning your email marketing campaigns.
Collect your email lists from your WooCommerce store to subscriber's lists directly. Moreover, you gather emails from the blog comments on your website.
And, when anyone registers to your website, you can compile the emails to your subscriber list. Isn't it too convenient to save your time smartly?
2. Embed and Opt-in Forms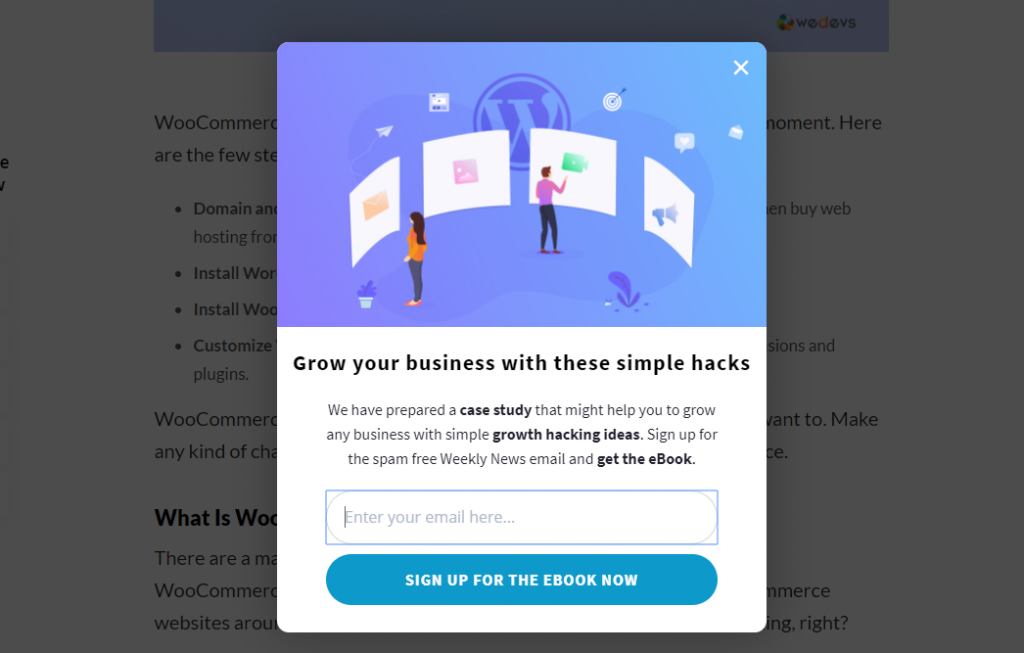 Collecting emails from website visitors is the most effective way to have emails of potential customers. weMail can assist you to do so in a proper way. It makes the task easier for you.
Just place your embed forms anywhere on your website. Building an HTML form with custom fields will be a matter of time with the help of customizable embed form choices.
As an email marketer, you know how important it is to use opt-in and double opt-in forms for better lead collection. With the double-opt-in functionality of weMail, you can reduce the subscriber bounce rate.
There are 4 types of opt-in forms-
Inline Form: Assist you in placing forms anywhere on your website. After assigning any list, you will get subscribers according to that preference.
Floating Bar: You can set this bar in a suitable position and collect email addresses.
Slide Up: This is another box to collect new emails. The fun part is, you can control when to show it according to the page scroll percentage.
Modal: Currently, Modal is a popular way to gather emails and sales simultaneously. Show your Modal box with weMail whenever you want.
3. Bird-eye View Campaign Reports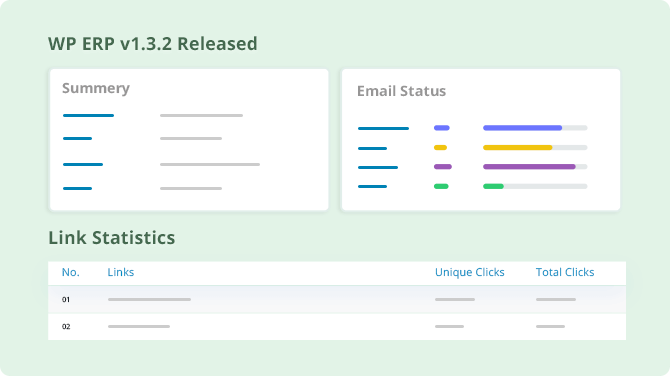 Surveying your ongoing email campaigns is essential to make changes or follow the same effective path in future email campaigns. weMail shares the campaign report stats and metrics to make data-driven decisions.
If you cannot check the statistics, then just figure out the last 24 hours of your campaign. You can get information like-
How it is performing
How many are left to be sent
The stats of the email campaign's sending rate
Stats related to the click rate
How many times the link inside the email was clicked
And, you don't need any third-party tracker for that. Additionally, you can tag the email link clicks via Google Analytics. So that, you can track and view it in a better way.
4. Integrate with Popular Contact Forms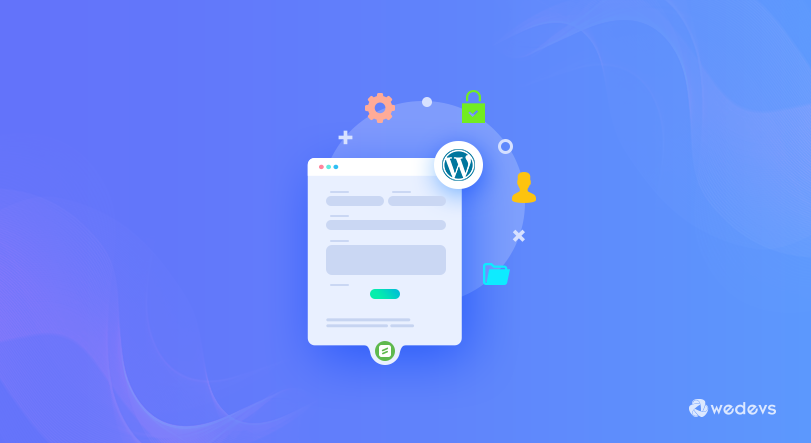 For a victorious email campaign, you should have the contact form in them. Keeping that in mind, weMail has integrated with the popular contact forms. Like-
Gravity Forms
Contact Form 7
Caldera Forms
Ninja Forms
WP Forms
Etc.
Now, you will have more engagement with your customers in email campaigns.
5. Multiple API Option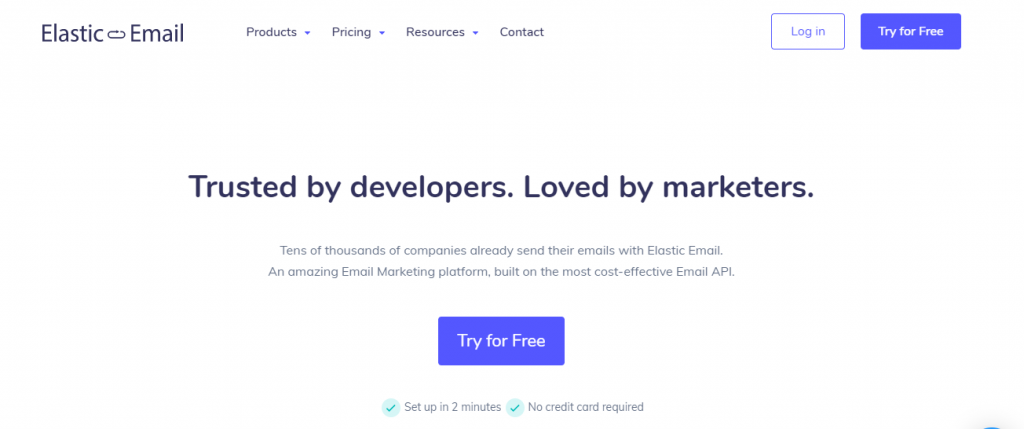 Indeed, you want to increase the user experience. The API feature of weMail can assist you in that case. It delivers better services at a cheaper cost improving the user experience. weMail has integrated with some popular third-party API-based email sending service providers-
Amazon SES
SendGrid
MailGun
SparkPost
PostMark and
Elastic Email.
You can use Custom SMTP to send customized emails. The most thrilling specialty is you can send 100000+ emails absolutely free using the email sending server of Amazon SES, SendGrid, and MailGun connecting it separately via API.
6. Easy Campaign Setups
You must know how to prepare your email marketing campaign for successful email campaigns. So, setting up, creating, automating, and managing your email campaigns is as important as sending those emails. With the help of weMail design and configuring, your email marketing will be hassle-free, and you can do it from your WordPress dashboard. Furthermore, there are pre-built-in templates to make the journey more straightforward.
Closing Up on How to Make Email Campaign Works
Using weMail you can have some advantages to running fruitful email campaigns without any extra headache.
Though there are multiple reasons on why email marketing doesnt work, you can make it happen if you play the game a little bit strategically.
What are your preferred ways to boost your email marketing? Please share it in the comment section below.
Subscribe To Our Newsletter
Don't miss any updates of our new templates and extensions
and all the astonishing offers we bring for you.