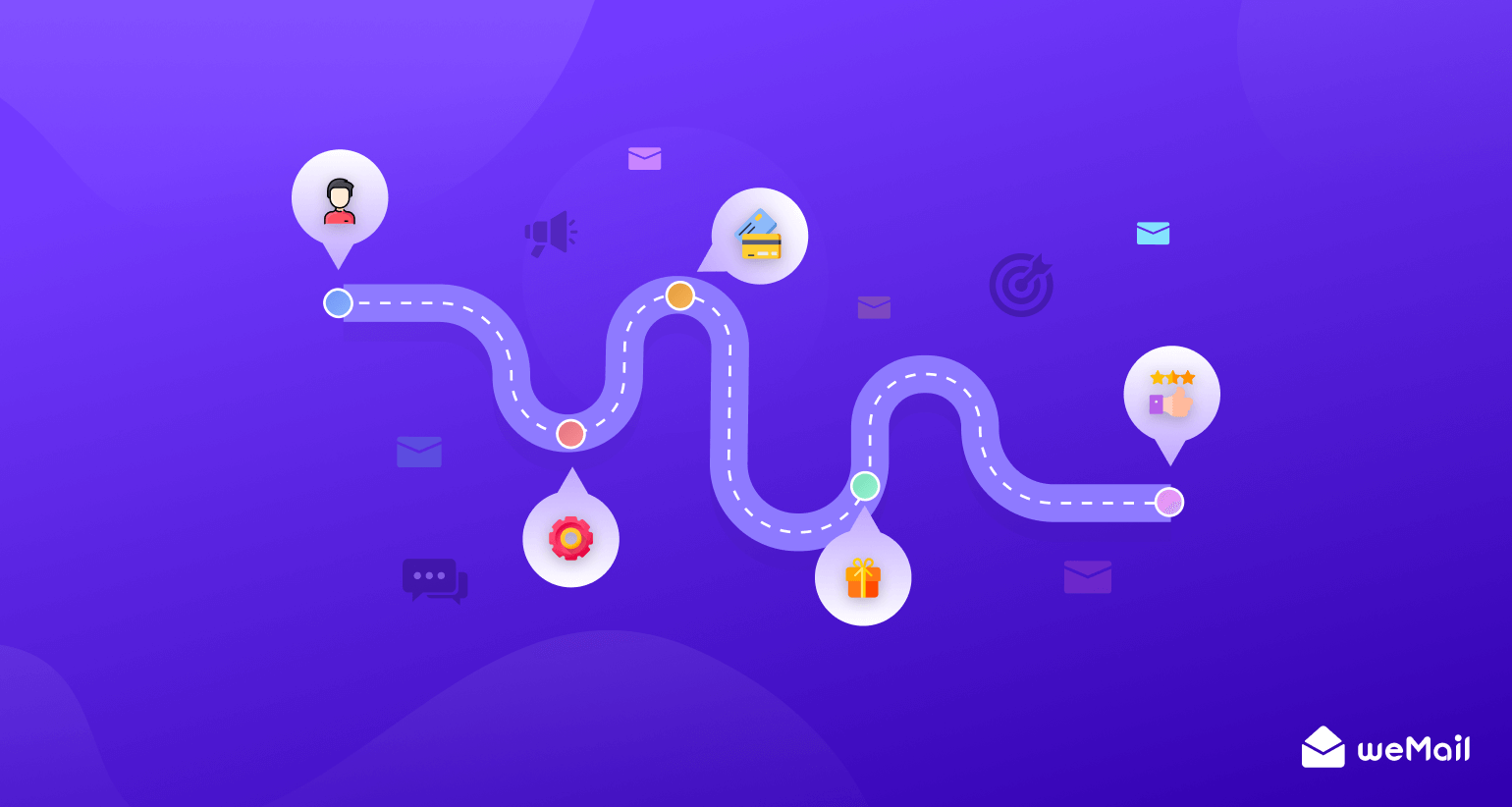 Why Email Journey Mapping is Crucial for Your Email Marketing – 10+ Steps to Describe the Whole Process
The journey from lead to loyal customer is not that straight. An email marketer has to work rigidly to create a customer base from scratch. It's hard to keep your customers' attention with email for any product or service. You will also need to think about the drastic changes in customer behavior in this COVID outbreak. In such cases, a proper email journey mapping is all you need.
If you are an email campaigner who is lost with multiple scatter tips to make your campaigns fruitful then this blog is specially written for you. Let's get started with the definition.
What is the Email Journey Mapping?
Email journey mapping is also known as customer journey mapping. It represents the map from acquisition to retarget the customer. This helps an email marketer to take the necessary steps and provide a crystal clear view of the upcoming future of your campaigns. These stages form the map, indicate the possible pathway of your customers which may vary from individual to individual.
The Initial 5 Stages of Customer Journey Mapping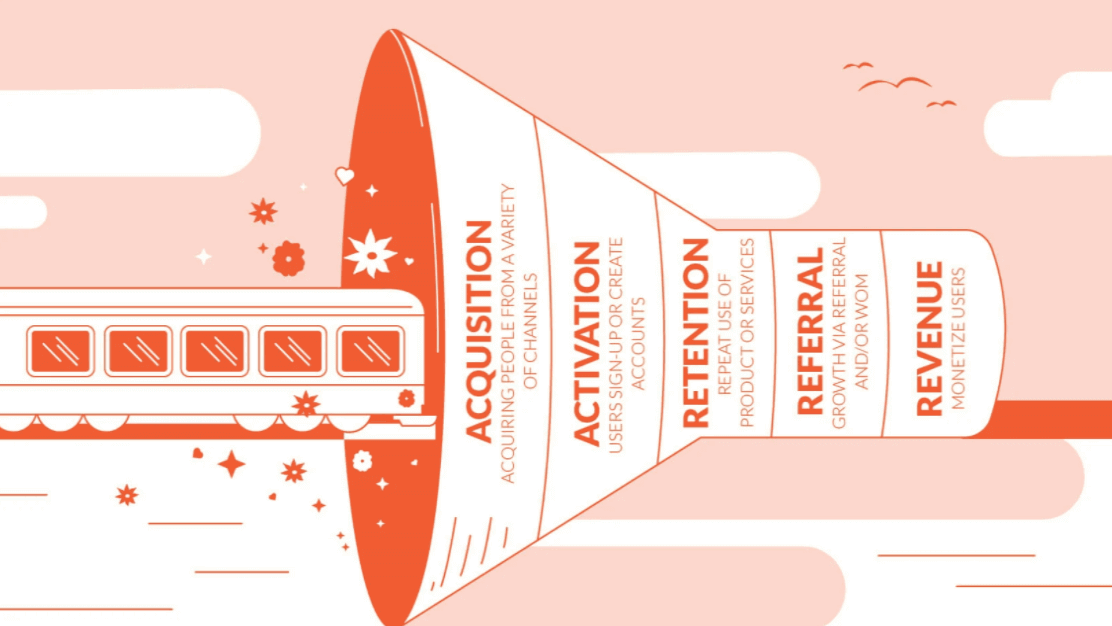 The primary key points can show the initial email mapping at a glance –
1. Acquisition
In every marketing sector, this is the crucial step. It's like gathering people for playing the ultimate game. When a customer is signing up for your email or pressing the like button, it means they have learned about you and now it's time for exploration of your brand. In this time, they will compare you with others and if you can amaze them, you will surely pass the first phase of email campaign hacks successfully.
2. Consideration
In this stage, the customer will act with your product or service. Suppose, they browse your online book marketplace and add some books to the cart but don't purchase it finally. Though they abandon the cart you have a chance to get closer. You can make them your customer and bring them near the potential transaction. The sale can be done with your timely reminder. 
3. Purchase
Don't think that purchase is the last stage of your marketing journey. Here, all you have to do is communicate with your current customer. Send them specific emails, like- order placing email, delivery email, thank you email, new product follow-up email, and so on.
4. Retention
Retention happens when a customer is purchasing from you repetitively. And, keeping them always like this is all you have to do to run your business smoothly. You can make this happen by offering discounts to the best clients, especially on their birthdays. Furthermore, it will be easier to collect positive feedback from your customer.
5. Re-engagement
When you are running through these 4 stages, you will find later on that there are some people who are inactive. They may remain slothful from the acquisition, abandon the cart, or maybe even purchased your product once. So make a list of these people and run re-engagement email campaigns.
Benefits of Creating Customer Journey Plot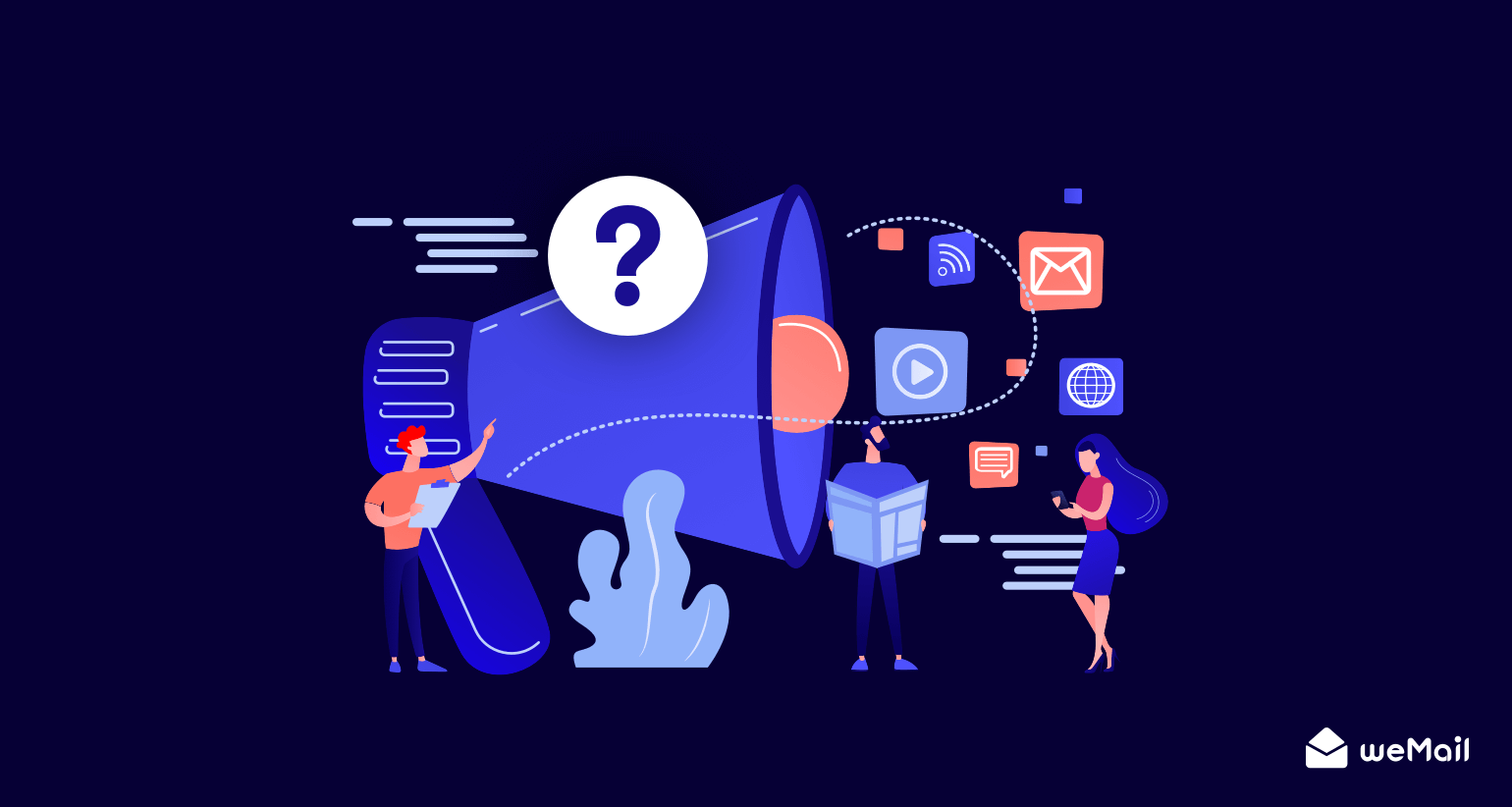 The furthest advantage of email journey mapping is having a futuristic view of the entire email marketing process. You will understand, just have a look below-
1. Can have Bird-eye View
Generally, with a map, we can see the overall scenario of a surface. A customer journey map will do the same for an email marketer. So that, you can change your movement or extend your further steps with insightful decisions.
2. Identify Opportunities
You can predict what is coming and what are the possible opportunities. This realization can change your perspective for the next steps. To identify the good chances, you should be concerned about A/B testing.
3. Figure Out the Mistakes
You will find mistakes the way you can realize the opportunities. That is what will get benefited the most. If the prior miscalculation is detected you can minimize future loss. You may not suffer from sudden customer dropping.
4. Increase Company Revenue
If you follow the map, calculate the loss & profit, and finally act in the right way, you will surely bring revenue for the organization. So, in summary, email mapping is good for hitting the final stage of the journey.
11 Steps of Successful Customer Journey Mapping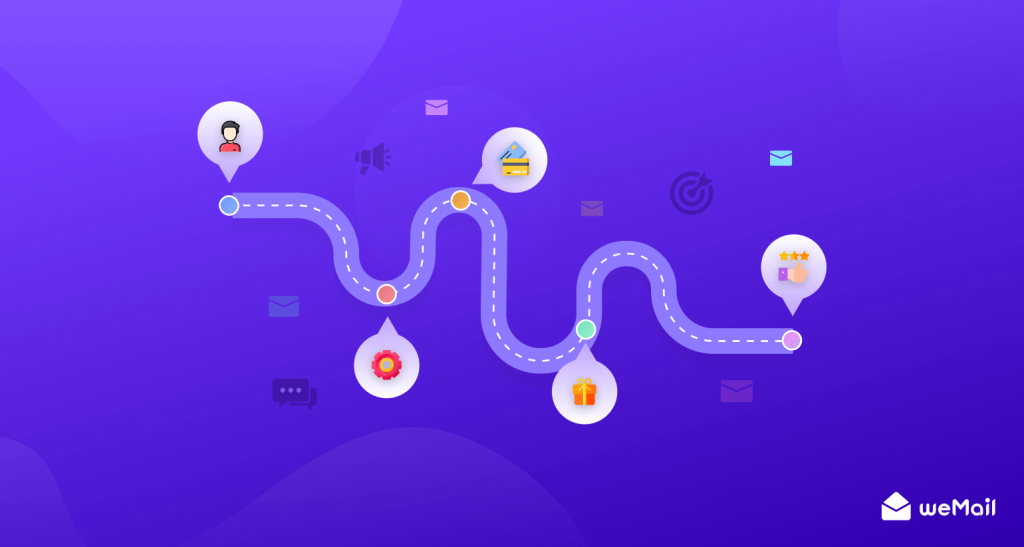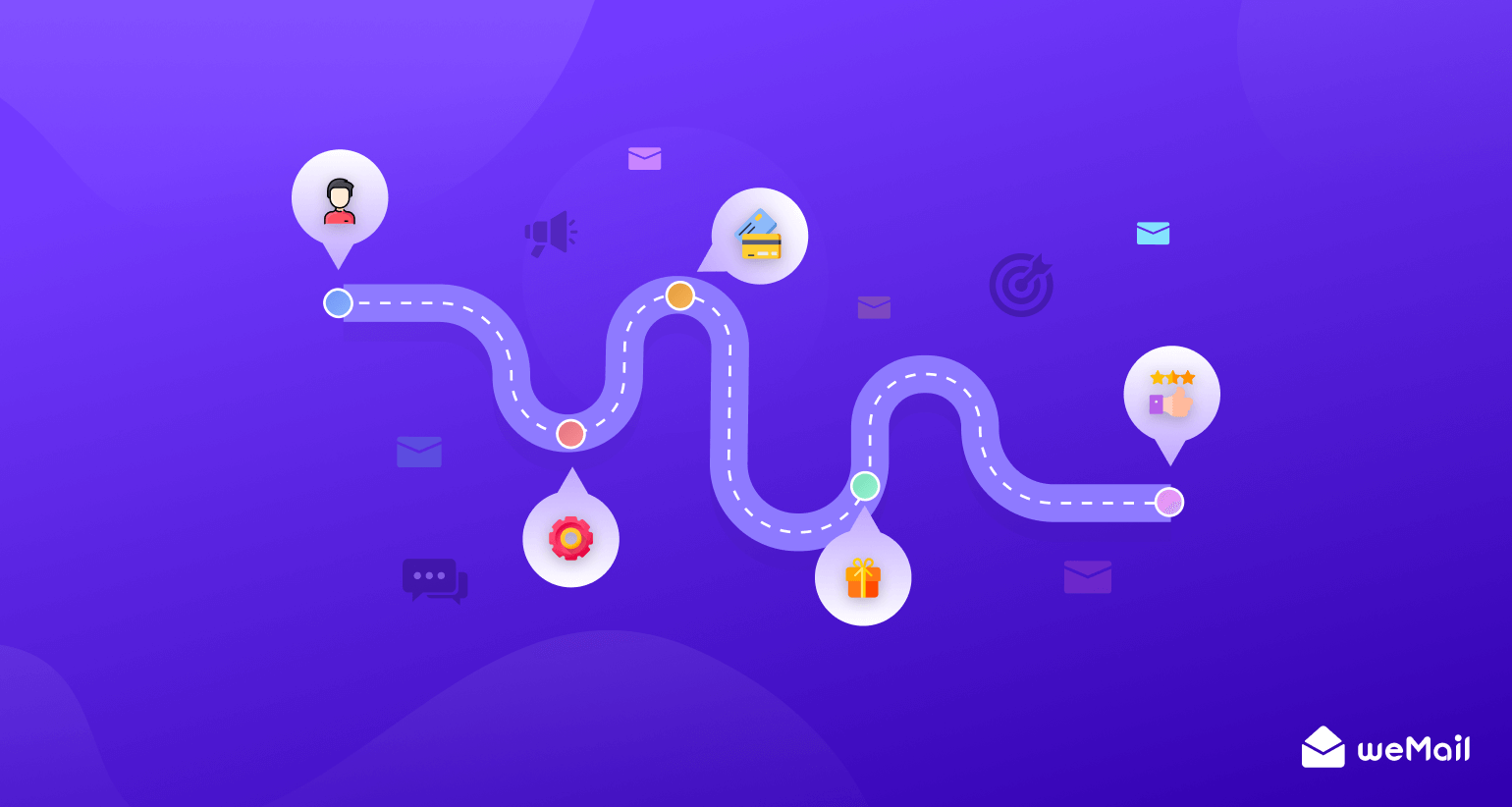 Though we have presented 5 stages of email journey mapping, now we will show you the nitty-gritty details of every possible detail.
1. Get Full Insight about Your Customer
Firstly, identify who are your customers. If we make it more specific-
Accurate age range
Preferable products
Gender
Customer sentiment
These interpretations are quantitative and qualitative data that assist with the initial start of your email campaign. Your goal will be to find out the current behavioral trends for effective marketing. You can rely on third-party data, customer feedback, social media engagement data, or real-time user testing.
2. Write Clickable Subject Lines
The subject line is a powerful and essential material for email marketing. Without a proper email subject line, you will not get the expected click rate.
47% of email recipients open email relying on the subject line weather 69% of people send email in the spam box after reading the subject line.

Business2Community
So, how you should write your subject line. Let's have a look-
Add power words
Keep simple and understandable at once
Don't put spammy words
Add the name of your recipients
Include triggery words that add reader sentiment
Insert question that touches the pain point
Don't use more than 50 characters
Add proper emojis
To turn a potential customer into a lifetime loyal customer, there is no alternative to email marketing. And the kick start can be done with an appealing subject line.
3. Use Both Primary and Secondary CTA Button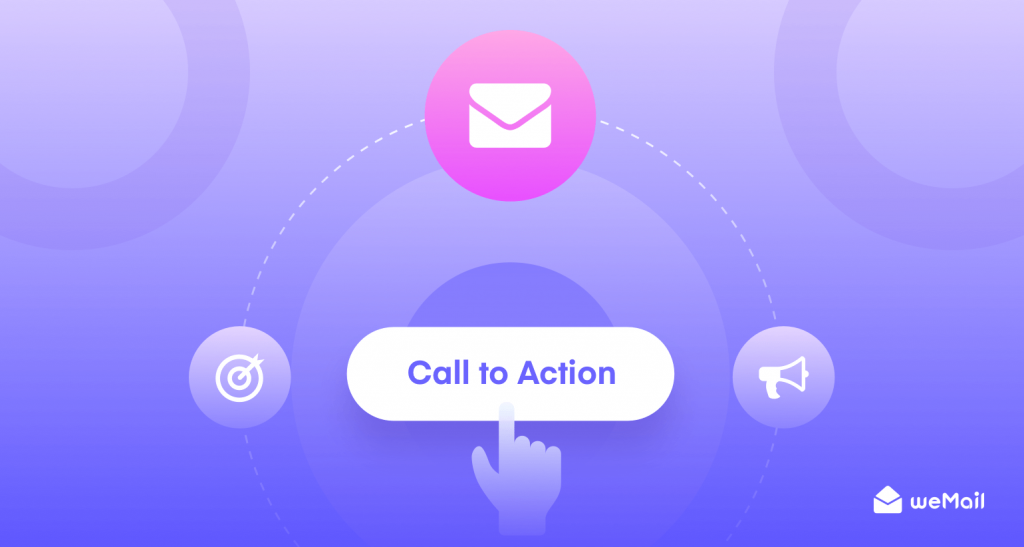 A constructive CTA button can influence the conversion rates. Most importantly, it can assist a customer to the buying route. The benefits of CTA are uncountable if you can use it properly. There are two types of CTA buttons in email marketing. 
The button that directly lands on the Home or Pricing page is known as the Primary CTA button. On the other hand, the Secondary CTA button refers to the alternative action to the primary CTA. Though secondary CTA is less effective you will have another chance to attract your reader or recipients.
4. Create Standard Email Marketing Newsletter
Two-thirds of people would rather read something beautifully designed than something ordinary. 80% of the email receiver will delete the email if it doesn't look catchy at first appearance.
-Adobe
Your email newsletter tells about the brand you are representing. So, it should be designed by aligning the theme of the company. And, it is necessary to keep the standard style sense while designing. Why do you need a newsletter? Well-
Saves your time
Easy to create whenever you need
Skip handmade errors
Can analysis data
Express the news quickly
5. Send Email on the Highest Engaging Time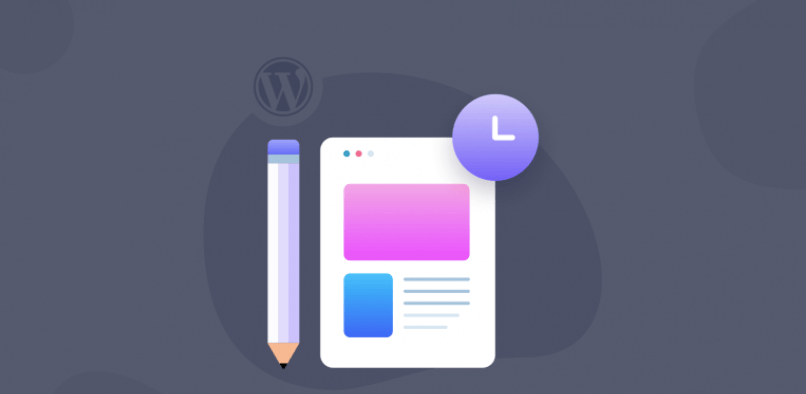 After personally analyzing the perfect timing for email marketing we have come up to some conclusions. In this regard, we got help from CoSchedule.
Best Email Send Days
Tuesday: According to the most open rate, it is the best day to send emails.
Thursday: When you are planning to send two emails in a day you can choose Thursday as the second day.
Wednesday: Different types of the study show, Wednesday can be a turning point of your email campaign.
Best Time Zone
10-11 AM: Generally, this late-morning time is quite popular for a better open rate. Because on average most of the office employees reach their place and start the day by checking notifications.
8 PM: Campaign Monitor says, people check emails before going to bed. Between 8 PM and midnight, there is a high chance of open and click rate.
2 PM: This is the leisure period of a daily workday. People check their devices to have some fun or distractions.
6 AM: 50% of the people love to check emails before leaving bed.
6. Send Follow-up Emails
Follow-up emails can remind your regular or potential customers about your product. Among the big numbers of emails, it is obvious that they may forget about you.
While sending follow-up emails, don't start your conversation from the initial level. Your main purpose should be reminding the previous email. The most effective reminding email must be-
Short
Informative
Professional
Polite
Pleasant
You can get a quick reply if you can send the emails according to the time and days we mentioned in the above point.
7. Find Out the Engaged Customers and Send Welcome Email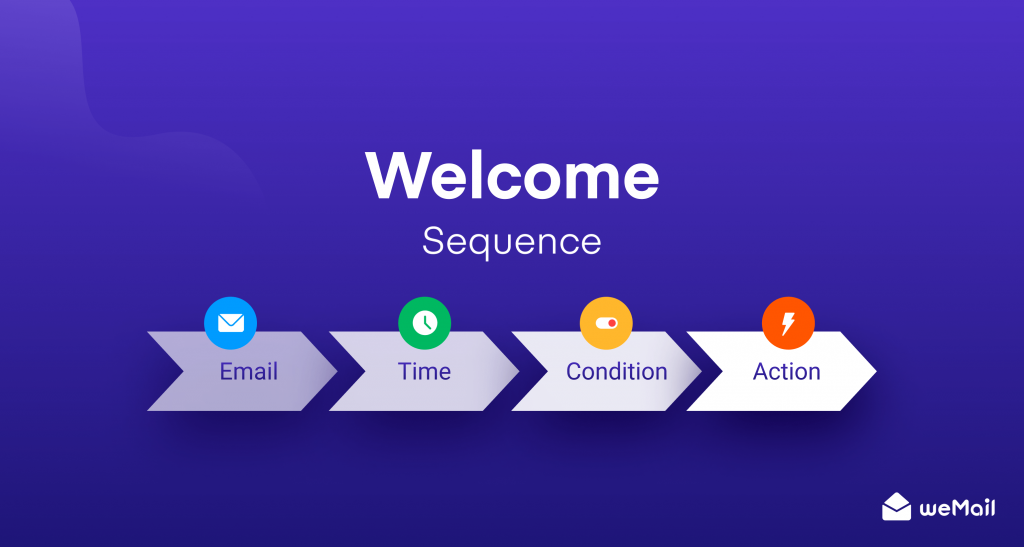 Do some work out on who your new engaged customers are. To stick with them, you have to make them feel homely with your organization.
Basically, it is the first impression of a company towards the new subscribers or clients. Just a little affectionate email can establish a lifetime relationship. The Welcome Email can be more powerful if there is a slight discount or any other tempting offer for the new subscriber.
8. Dispatch Weekly Email Deliberately
Sending email weekly will keep you alive. If you have a blog site, you can share your content with your customer every week, twice, or at least once. It's all about creating a reliable relationship with the subscribers.
To make this job easier, you may rely on built-in email newsletters from your email marketing tool. The newsletters are comfortable to customize as well. Just don't forget to align the design according to your brand or company.
9. Take Feedback from the Customers
If your customers are not replying, you can send emails asking for feedback. The essential part is you will get both negative and positive feedback from them. Each type of review is important to renovate your business structure.
If you can run a successful customer feedback survey try to do this once in three months.
10. Figure Out the Drop-out Customers and Send Re-engagement Email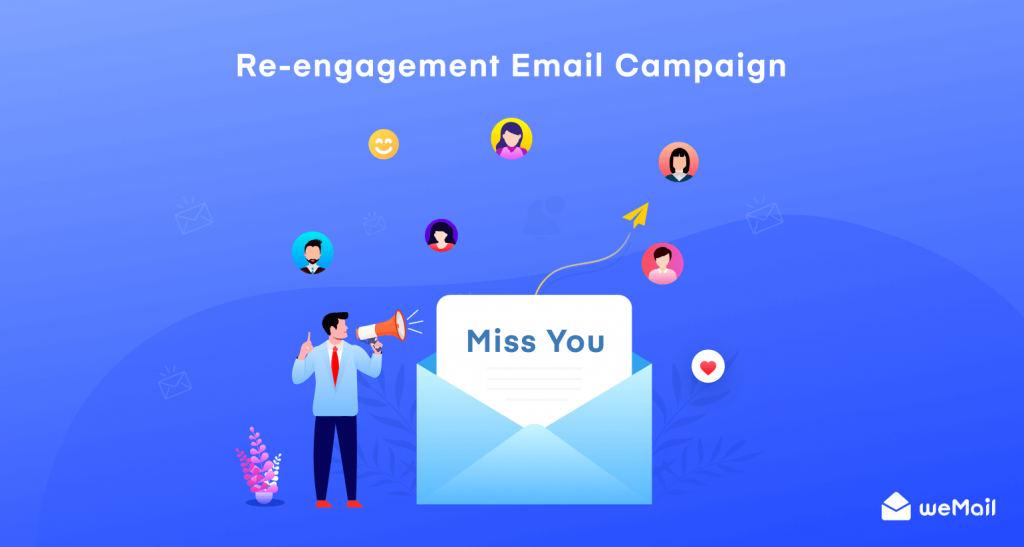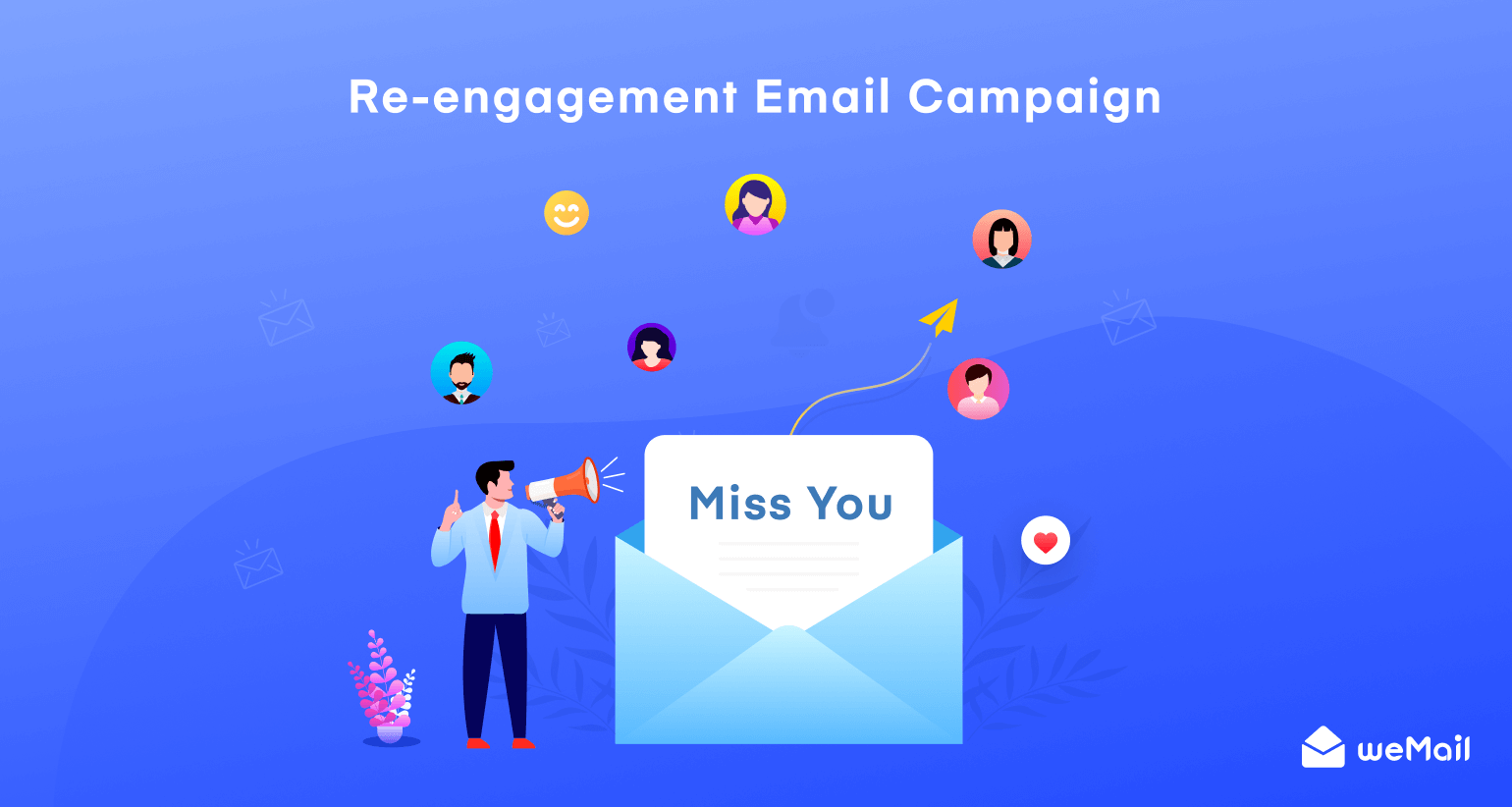 According to Marketing Sherpa, email campaign lists degrade by 22% every year. You can not always blame your email marketing technique for a large number of inactive subscribers.
These people become your threat as they can ruin your reputation and email deliverability. The situation can go out of control when you get listed in the spam box and obviously you know how hard it is to get rid of being in the spam box.
The easiest way to get out of it is to eliminate those users who are not responding for a long time. But in this way, there is a high chance to lose some potential customers. And not to lose that opportunity you have to organize re-engagement email campaigns.
11. Comparison the Email Campaign Results
After doing the email marketing don't forget to compare them. You will find the reason behind getting more or fewer email replies and open rate or CTR. It will be easy to understand how you should organize the campaigns. Apart from that, the email marketer can find plenty of new strategies for the next email marketing.
Final Verdict
The purpose of customer journey mapping is to understand the experience of your customers. Pamper and delight them in every stage of connecting with them.
Email journey mapping is the most powerful way to visualize their emotions and pain points. Furthermore, you can discover the unrecognized needs of your clients.
We hope you will get beneficial results after following the described ways of mapping. Don't forget to share your opinion with us.
Subscribe To Our Newsletter
Don't miss any updates of our new templates and extensions
and all the astonishing offers we bring for you.