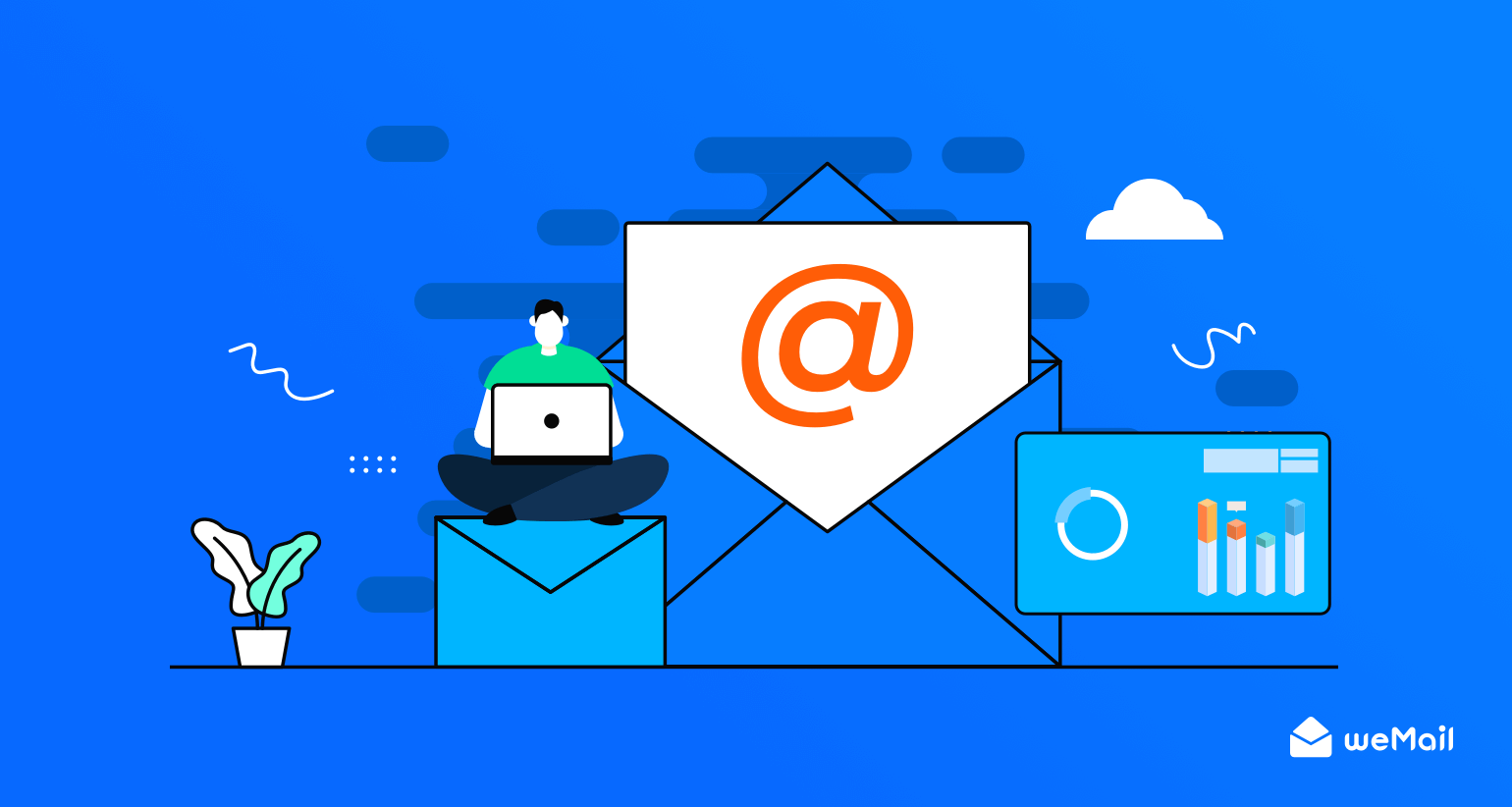 Email Marketing Hacks in 2021 to Ensure Your Desired Growth
The popularity of email marketing been always on the rise. The post-pandemic era make it even more relevant. What makes it an undeniable marketing channel, also brings a horde of new challenges. As everyone wants from their email campaigns to bring acquisition, retention, and revenue.
Over 105 billion emails are sent everyday and the number is expected to increase 246 billion.

OptinMonster
Therefore, to get the possible result from your email marketing campaign, you should keep applying innovative email marketing hacks. You should learn and understand all the unique strategies and techniques that can get you ahead of your competitors.
Hence, in this article, we will be showing you some of the most effective and proven email marketing hacks to gear up your business.
Let's dive in.
What is Growth Hacking and How it Works
Growth Hacking is a marketing strategy that refers to generate ideas continuously that helps in business development.
According to Sean Ellis, "Growth hacking is about running smart experiments to drive growth for your business."
That means an idea that can help to get revenue for your business is a growth hack idea. There is a funnel that can represent the whole growth hack process.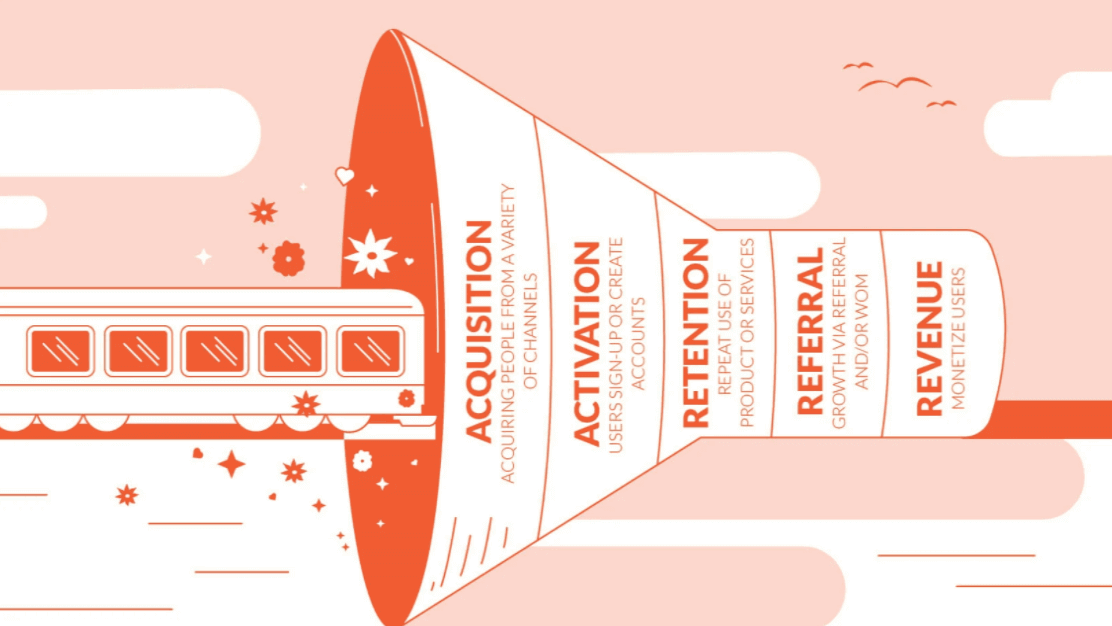 These are the 5 steps of Growth Hacking Funnel.
Acquisition: Acquisition is the first stage of the funnel, which deals with user acquisition such as content marketing, SEO, Guest Blogging, etc.
Activation: Activation means an action that a user takes after the acquisition, such as following a person for a social media, watching the first video for a video platform, etc.
Retention: Retention occurs when a customer purchases your product repetitively.
Referral: When your satisfied customer tells about your product to others, it's called the referral.
Revenue: It is the final and the most important part of the funnel. The main objective of growth hacking is to grow revenue for the company.
Check out this blog and learn about some of the growth hacking tactics that work for startup businesses.
Growth hacking is applicable to every aspect of your business. So, in email marketing, you can apply it even more. In the next phase in our discussion, we will be showing you 6 proven examples of email marketing hacks to inspire yours.
Proven Email Marketing Hacks You Should Apply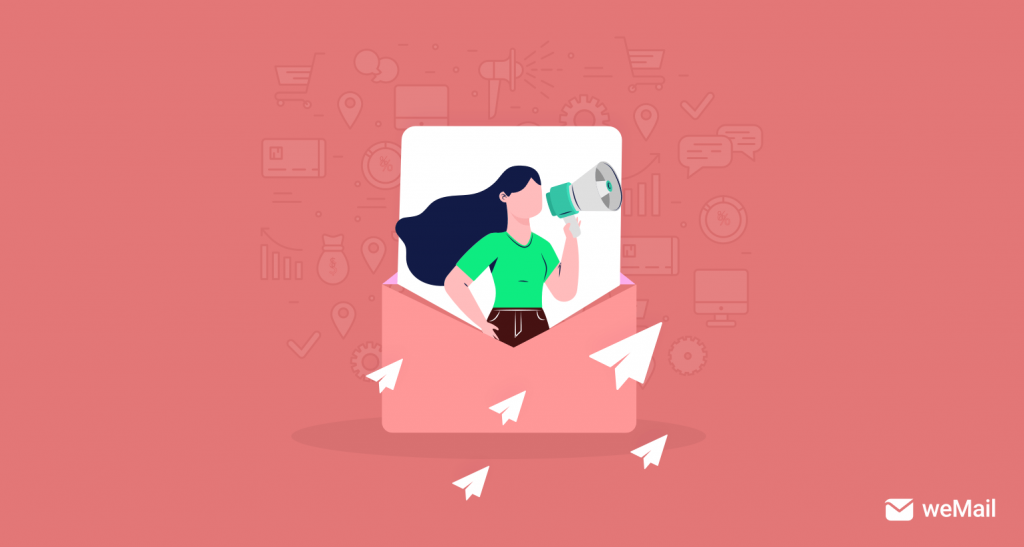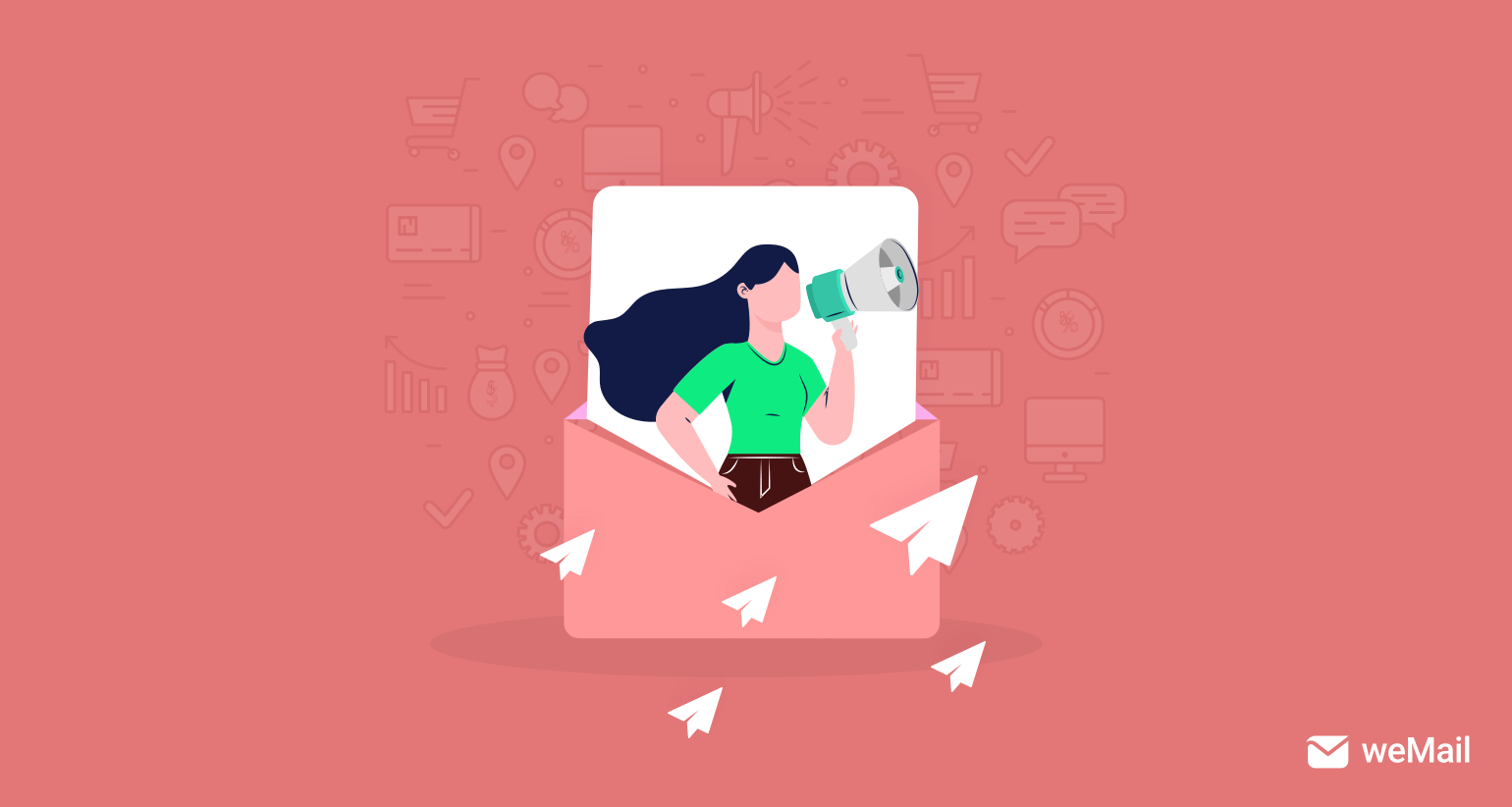 To get the possible result of your email marketing campaign, you may apply lots of email marketing strategies. But today, we share some proven email marketing hacks that applied to several companies and increase their growth rate.
In the next segment, we talk only about the case studies of these email growth hacking ideas. And show the outcome success of some organizations who used these hacks in their email marketing.
Let get started.
1. Experiment with Your Email Subject Lines
The email subject line is the first element that users see for the first time when they open their inbox. Adding an eye-catching subject to your email is essential. Therefore, you should experiment with each of your email subject lines to measure which subject is suitable for the email. And this best practice can also help to increase your email open rate.
Campaign Monitor, one of the leading email marketing platforms, has conducted several tests to understand which email subject line users are engaged most. They found the email with a personalized subject line attracts more users than before.
After applying this email growth hacks, they successfully increase their email open rate 26%.

Campaign Monitor
Let's see this below example of SUMO's email subject lines and their comparative open rate.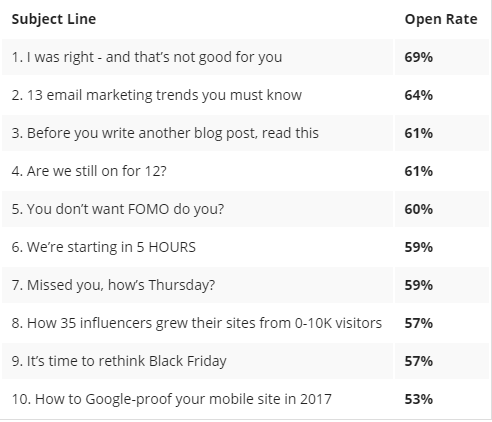 According to MediaPost, the email with emojis to subject lines grew open rates by 1,071% on Android and 662% on IOS within the last year.
Here is a example of Product Hunt email with emojis to its subject lines.

See how a simple growth idea made a massive change in their business. Next time when you send your marketing email tries these hacks.
2. Email Automation
Over the years, using of email automation increase massively. It has lots of reasons. As we know, email marketing is a very competitive and challenging marketing policy.
That's why most companies and marketers want to automate their way of email marketing. Well, it helps them to run a marketing campaign effortlessly and reduces their precious time and money.
However, these are not the only reasons for choosing email automation.
Before writing this blog, we dive into the deep to understand the real story behind this. And we see some interesting success stories.
Let's share a success stories on of them.
ZURB, a product design company in Silicon Valley, uses email to educate its customers and subscribers to provide educational content on design.
In their early days, they sent out newsletters for different products and business groups. But when they heard about email automation, they immediately go with this though their marketer first thought it would be confusing.
Finally, ZURB applied automated welcome emails and got fantastic results.
Now their welcome emails get upwards of 40-45% click-through rates and 70-75% open rates.

Campaign Monitor
Again weDevs one of prominent software company in the WordPress industry use email automation.
Now we must say, email automation is a proven hacks that helps the growth of email marketing.
3. Focus on Email Retargeting
Email retargeting is a marketing strategy that helps redirect your existing users or customers to a specific product that they showed interest in before but never took action through the call to action.
When sending a retargeting email, marketers use the information from customers they already have. They also obtain their customers' information through a browser cookie. That is a small file that is placed on your browser.
Email retargeting is an evergreen tactic that will boost your conversion.
Moz may be the real example. They get their normal eCommerce conversion rate between 2% and 4%. And when they use email retargeting tricks, their conversion rate goes up 41%.

Moz
DealDoktor used on-site retargeting and able to amplify their conversion rate by 2100%.
Google also use this tricks to retarget their users. here is an example of retarget email.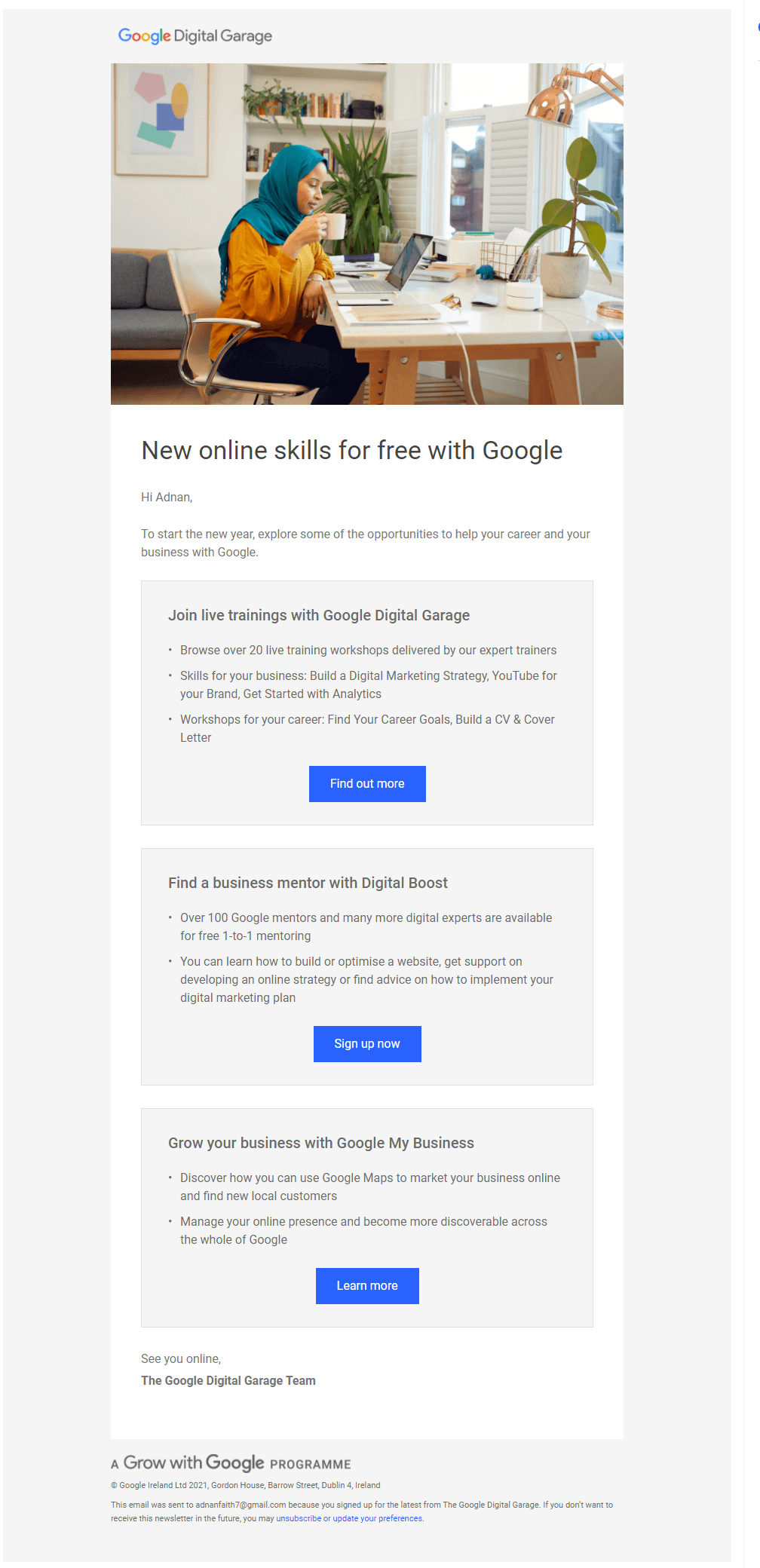 See how a simple hacks boost Moz & DealDoktor conversion rate.
4. Keep Your Email Design Mobile Friendly
Do you know?
47% of people over all demographics use a mobile app to check their email.

Campaign Monitor
The percentage of using mobile for email purposes is huge and it's increasing day by day. That's why most email marketers choose a responsive email template for sending emails to their users. Even people who send an email for personal and professional reasons also use mobile-friendly email templates.
Expedia also use responsive email to grab their customer attention.
According to Smart Insights, $1 billion sales came from emails on mobile, ranking first with a conversion rate of 4.29%.
Even companies like Shopify boost their email conversion rate on the Black Friday and Cyber Monday campaign and increase their sales compared to their other channels.
5. Add CTA Button
CTA stands for call-to-action, is a marketing term that points out the next step that marketers want their audience or reader to take.
In a day, you may see different emails, and in most of them, you'll find the use of CTA. It helps your readers to understand the further step of your product. Therefore it can easily improve your click-through rates and helps to make the conversion.
CTA with a button can increase click-through rates up to 28%.

Campaign Monitor
Check out the email of Coursera where they use a CTA.

Campaign Monitor's research in their email CTA based on hypertext and Button. They found adding a CTA with a hyperlinked text one campaign to a clickable button increased their overall clicks by 127%.
Here you can see the real picture of Campaign Monitor's success using the CTA button in their blog subscribers' email.
6. Allow User to Unsubscribe Easily
Email unsubscribing refers to removing your email address from a company's mailing list so that you don't receive any emails from that particular company.
More than 73% of email users depend on the "unsubscribe" link to get rid of unnecessary emails.

Adestra
But most marketers don't apply this email marketing strategy because they want their customers to always be with them. But it's a best practice. Think about when a customer wants to unsubscribe your email that means they don't need your product or services.
And it's good for you, and you don't need to spend money or time for those particle users who aren't interested in your products. In fact, it also helps to increase your email open rate.
Here is an ideal email of Neil Patel who allow his users to unsubscribe.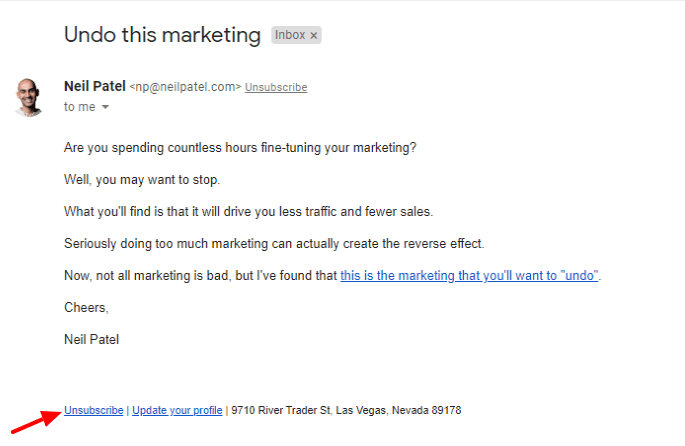 Campaign Monitor examines an average unsubscribe rate of .17% is good for their business!

Campaign Monitor
It clearly indicates that allow the users to unsubscribe your email is good for email.
Final Thoughts
So here we are. In this blog, we have covered what growth hacking is and how it works with your email marketing. We believe the above-mentioned case studies can help you enough to redesign your email campaign strategies.
If you still have questions about the topic, please let us know in the comments section. Therefore, if you want to get more of helpful content about email marketing hacks, we are all ears.