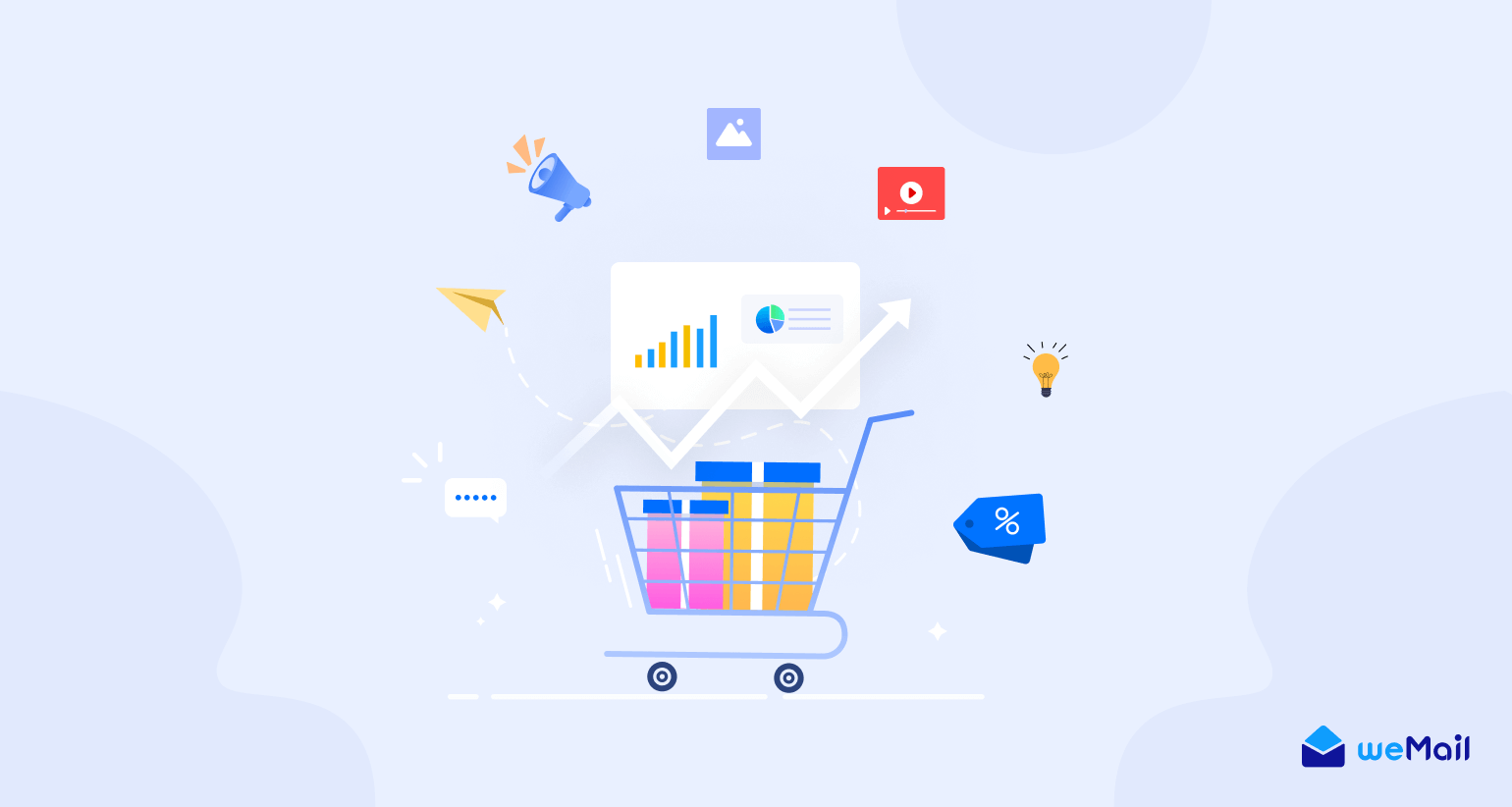 The Ultimate eCommerce Content Strategy to Boost Your Traffic
The search engines are getting smarter every day. Especially Google, which tends to complement those web pages that add real value, and help people get the right solution possible.
To bring in a lot of organic traffic to your website, there are no alternatives to content marketing. So, if you have an eCommerce store, it would be wise to develop a bulletproof eCommerce content strategy before you up to utilize it.
Content is king. It will help you to reach a lot of people, more precisely, people who are going to be your customers. So, here we are. In this blog, we will be covering almost everything you need to know about content strategy for eCommerce and beyond.
You are going to learn the following –
What is Content Marketing
Why You Need a Robust Content Strategy for eCommerce
Importance of an eCommerce Content Strategy
Where to Start Your Writing (Steps to Find Out Topics)
Create a Sustainable Content Plan
Start Publishing Your Content
Content Sharing – Shed Some Light On Social Media Marketing
Combining Social Media with Email Marketing
Is Guest Blogging a Good Idea
How to Generate a Sustaining eCommerce Traffic
What is Content Marketing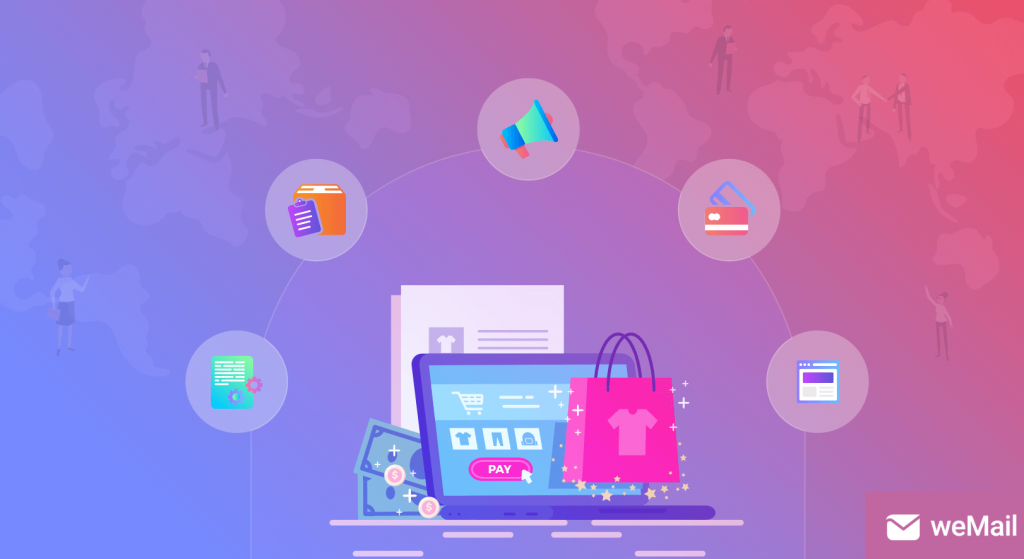 If you think of marketing, they are mainly two types –
Inbound marketing: A marketing process where you can attract potential customers organically by creating valuable content and tailored experiences for them.
Outbound Marketing: Traditional marketing process where companies usually go for advertisements, cold calling, in-house campaigns, etc for attracting customers.
As you can see, content marketing is in other words, a kind of inbound marketing. So, here's the simplest definition –
Content marketing is an inbound marketing technique where you create content to bring audience organically to your website, usually those people who are searching answers in the web invariably from search engines, video platforms, social media network or online forums.
For example, you can publish blog posts, videos, infographics, or podcasts to explain your products, how your products help people, industry insights, how can your products solve any particular or a set of customers' problems, etc.
Why You Need a Robust Content Strategy for eCommerce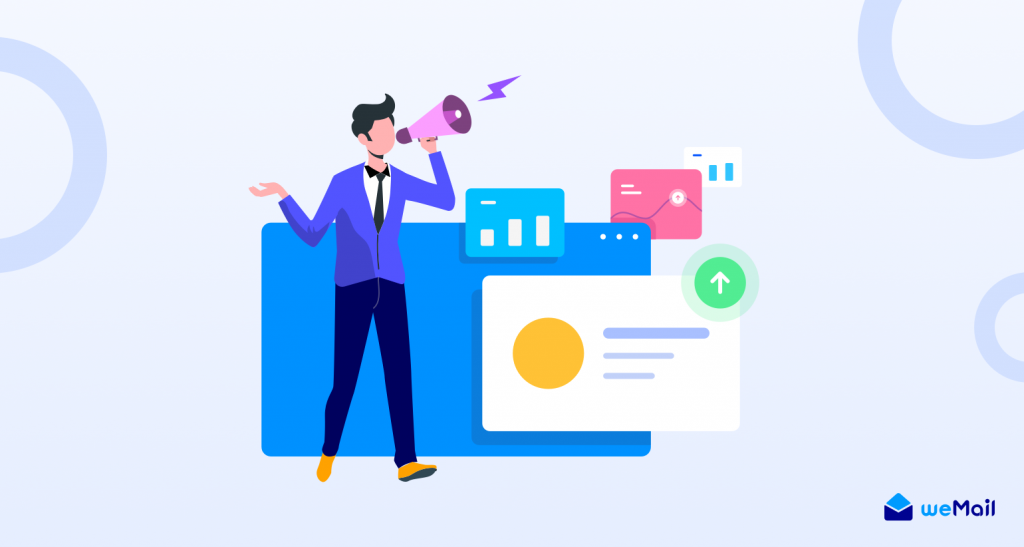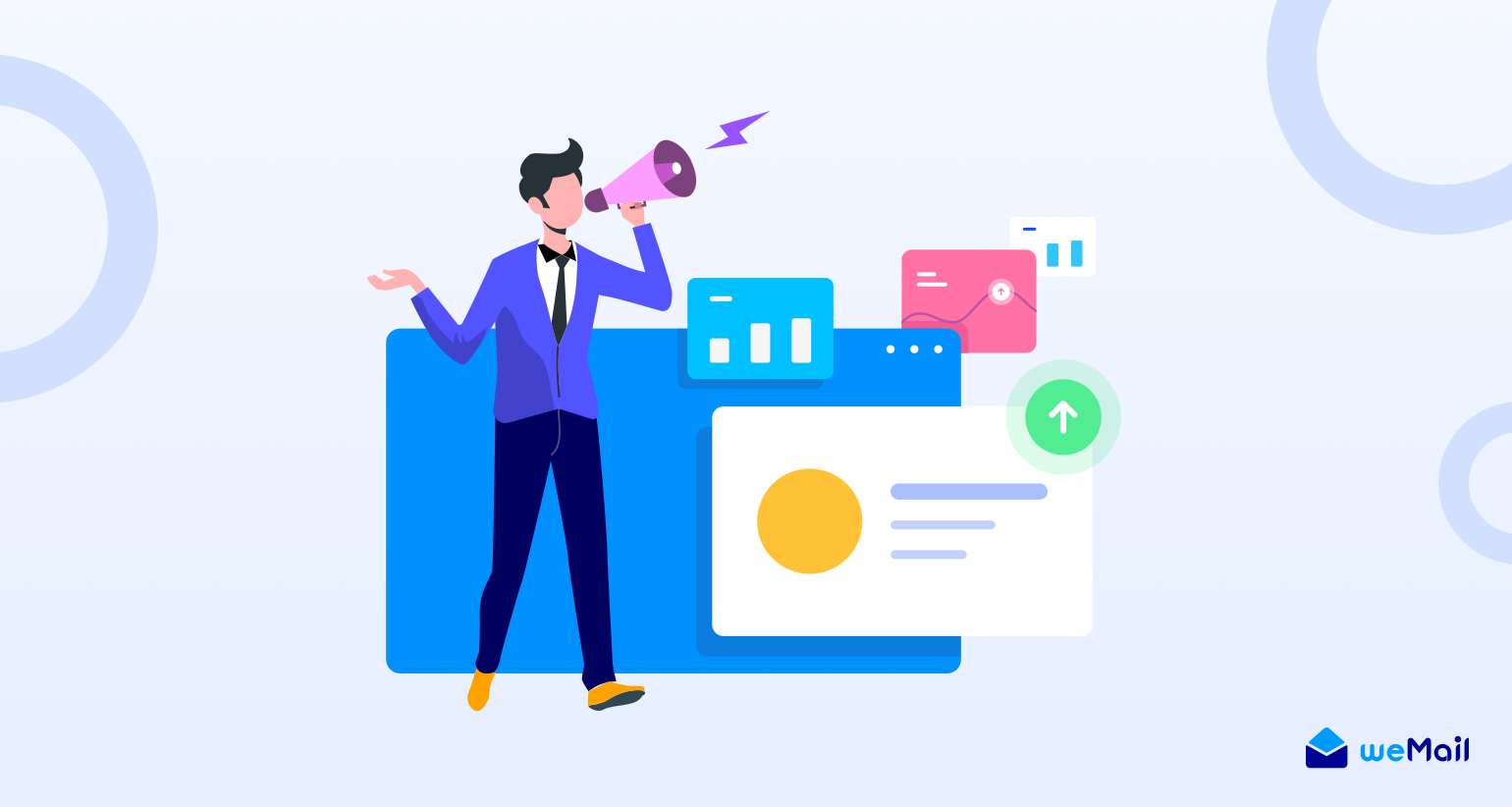 There are endless websites and companies that also are trying to grab the user's interest like you do, right? You have no other way but to make a difference. And how to do that? The difference-maker would be the quality of your content.
It's a matter of fact that you can't produce quality overnight, and you can't also do that without making a strategic path through it. That's why you need a robust content strategy.
As for eCommerce, it is even more intense. Because the industry is going bigger.
Approximately, there are 24 million eCommerce websites globally, and the number is not stopping there. For retail sales, they have generated an estimated 4.2 trillion U.S. doller in 2020. However, the biggest of the lot amazon.com was responsible for drawing 5.2 billion unique visitors in June 2020 (Statista).
So, there are much more possibilities, and there are risks to overcome. If you want to stand at the top of the curve, your content strategy should be powerful and dynamic.
Importance of an eCommerce Content Strategy
Let's check out some of the major reasons that would make you understand the importance of a content strategy for your eCommerce store.
A content strategy helps you reach your goals
You can track your progress more often, and with more ease
Less marketing cost, and more gain
Gives you gradual eCommerce growth rather than a radical one that sudden collapse
If you have a better content strategy, you can identify the newest possibilities
You can produce content to convert as well as they can help people learn
Your eCommerce site will be having a following of an ever-growing group of readers/users
A full-proof content strategy may also optimize your marketing team
Overall, your blogs or videos will be the frontrunner to bring in a lot of traffics to your site. The more you get wise, adaptable to changes, and good in decision making while developing your content strategy, you will get closer to outperforming your competitors.
Where to Start Your Writings
You can't start out of the blue. When you have an eCommerce venture, it also means you have a target audience. The goal of your every marketing approach is to convert them into site visitors, subscribers, and finally as a customer. Then you have more jobs to do for retention.
Content plays the big game where your potential users come along to get help in the first place. If your free content helps them enough, influences them, and improves their learning – surely all these steps eventually lead them to make decisions to purchase your products.
Well, here are the steps you can follow to find out what your target audience wants, and what are your competitors making it through –
Ask Your Audience
This works best when you already have a user base whether it is large or small. You can ask them questions like –
What do they want to learn
Is the product solve their problem to the fullest
What do they think about your product features
Ask them to let you know if there are any problems
You can run a survey through your landing pages. Send survey requests or ask for customer reviews through email marketing.
Learn and Research About the Competitors
How are your competitors solving customer problems with their content? How are they creating values?
Dig them, analyze them, and try to learn their reasons behind success and failures. This would be a great way to materialize your eCommerce content strategy.
While researching for keywords and blog topics, sort out the top ones and know who are the toppers, and which keywords help them draw more e-commerce traffic.
You can be in the top place if you already know what makes someone best, and what more do you need to your content to outperform them.
Use Your Knowledge and Experience for a Better Content Strategy
You know things. We all have a certain degree of knowledge and experience that lies inside us that we seldom fathom.
If you are doing business in eCommerce, you can't help learning every day. be it practically, or virtually. And, if you are already an industry veteran, your knowledge and experience are ready to enlighten people.
So while you are up to develop your eCommerce content strategy, try to contemplate your experience and learnings, and innovate the process.
For example, you can always renovate your blog pattern, refreshed your pitching offers, combine several content formats like blogs, videos, and podcasts, and use email marketing and social media platforms.
Create a Sustainable Content Plan for Your eCommerce Store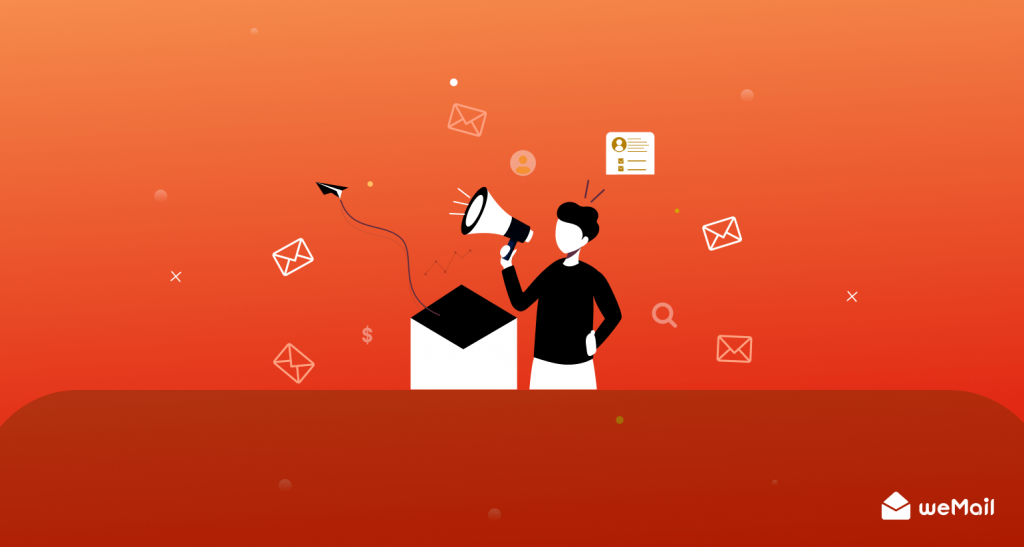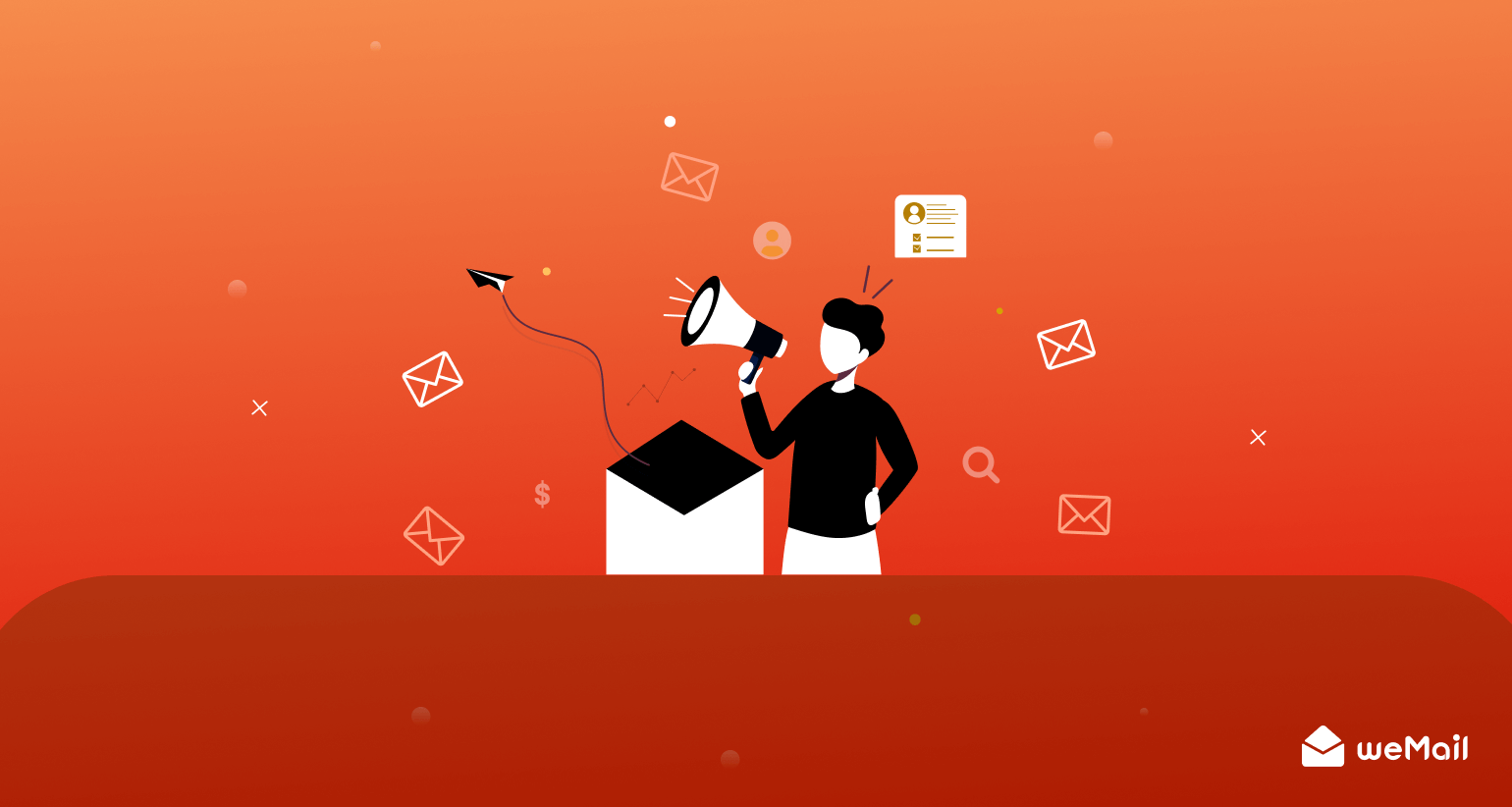 Well, after analyzing where to start writing, here comes the most crucial things before you start publishing. You must create a sustainable content plan that sticks.
What is a content plan?
A content plan is comprised of all the marketing assets and data-gathering functions needed to achieve the goals set forth in your content strategy.

ClearVoice
It is simple and understandable. The life-blood of your eCommerce content strategy is the content plan.
Here are the steps to create one –
Set your goals
Define your target audience
Research your competitors
Budgeting
Topical mappings and keyword research
Review your existing content and find out what improvement they need
Keep your resources straight and safe
Schedule your content production
Creating content, publishing them, and promoting them.
What you need to do here is this – keep the cycle running.
Start Publishing Your Content
If you have all your resources in line, have budgetary plans ready, and you come through all the steps above, it is the right time you should start publishing your content.
Publishing needs several steps –
First, you need to schedule which content you are going to create following the given days, weeks, months, quarters, etc.
Then you should create your content (blogs, videos, and more).
Review them if all the things are OK. Then start publishing by maintaining your pre-planned frequency aka schedule.
Content Sharing – Shed Some Light On Social Media Marketing
Social media marketing become phenomenal over the last decade. Popular platforms like Facebook and Twitter turn out to be more business-friendly. They are also more affordable than any other digital marketing channel to share your content.
Social media has consumed more than 3.5 billion people around the world. On an average, a user spend 3 hours a day on social media.

Emarsys and GlobalWebIndex
People often share photos, personal stories, criticism, and appreciation on their social media activities. Based on that, social platforms show them highly targeted ads or relevant content.
So, you can share your eCommerce content to all the popular social media platforms to increase your reach. It is also a highly recommended practice to turn your blog content into social media posts and bring your social media followers to your eCommerce store.
Which social media platforms you can consider best for your website? The list should include Twitter, Facebook, Pinterest, Instagram, and of course, YouTube.
YouTube videos are a great crowd-driver like they are at top of the curve. The Facebook Watch is also getting bigger and more popular.
You can turn your blog content into interactive videos, and share them like long or short videos. As well as, creating full-fledged video content is also a great way to drive traffic to your eCommerce store.
Complementary Reads: Top 13 Social Media Content You Should Create for More Conversion
Combining Social Media with Email Marketing
It's all about getting the two beasts to accomplish one mythical quest- profitability. However, profit in business is a reality and it should be.
Most modern marketers find email marketing and social media complement each other, just like Humpty-dumpty, they sat on a wall and won't fall from the wall if you are careful enough.
Some of the major benefits of combining social media and email marketing to share your content are –
Social media email marketing enhances your influence in two different mediums at the same time.
You can create a grand platform of subscribers and social media followers simultaneously.
It will help you to gain industry recognition.
Grow your email list faster than ever, etc.
All of this eventually drive your eCommerce traffic.
For example, you can send your latest blog post by using weMails RSS campaign features. At the same time, you can share those new posts on social media channels. And where it is to do cross-promotion or combine both marketing channels? You can follow the social media email best practices.
Is Guest Blogging a Good Idea
Quality guest blogging usually improves your SEO and brings organic traffic. It is best, maybe when you can crack a mutual deal of writing for fellow eCommerce platforms or niche industry leaders.
It would be more fitting for you when you learn some of the proven case studies.
For example, we can talk about Leo Widrich, the co-founder of the social media scheduling app Buffer.
He wrote approximately 150 guest blogs in the beginning when Buffer was new to the market. Yes, it took him quite a time to get accepted from reliable niche websites.
His strategy was to publish small blogs regularly on Buffers' website. This content become his leverage to approach popular websites eventually. Then he gets more and more chances to write those guest posts which earns Buffer a zero to 100k customers in 9 months. Isn't that fascinating?
So, it is affirmative. You can go for guest blogging to generate healthy traffic to your eCommerce site.
Here's how to start guest blogging –
Get your resources organized
Find where to reach out for opportunities
Send your offer (through direct submission, social media, and most commonly via emails)
Follow up on your submission via emails
Start writing if get accepted
Don't forget to link up with your eCommerce site.
However, creating a guest blogging framework should include the types of websites you want to reach, their URLs, DA & PA, guest blogging ideas, contact names, email addresses, accepted or not, results, etc.
Closing Up for eCommerce Content Strategy
Traffic is a dynamic idea, that you can only adopt if you are ready to change your plan whenever necessary. The golden word for eCommerce content strategy? Be strong with your plan, don't go for the big jump, rather than see the big picture, and try to do it steadily.
We believe the above strategy will help you to develop your very own sets of plans to create and publish content for your eCommerce site. We will keep updating the blog whenever necessary. Let us know if you want to know more.
It's Barnum and Bailey's, a world of the paper moon, so keep making them, and make them waterproof so they can even shine on a rainy night.
Subscribe To Our Newsletter
Don't miss any updates of our new templates and extensions
and all the astonishing offers we bring for you.