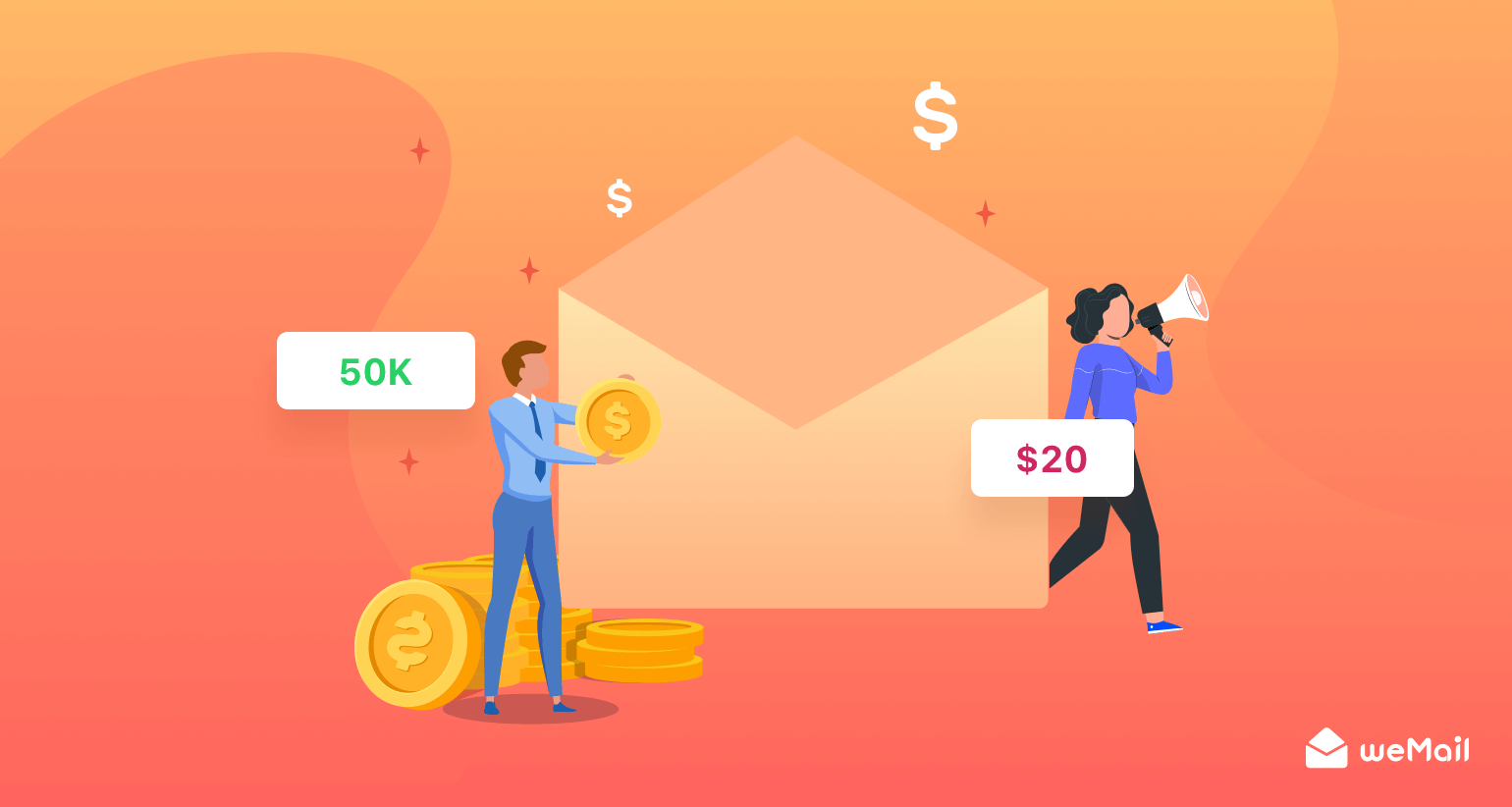 Send 100k Emails With $20 Using weMail & Amazon SES, Save $700
The perfect way to send updates regarding your business, products, and services is by sending email newsletters.
There are many marketing techniques available that will help in establishing a relationship with your customers. However, none can match the influence of email marketing. Imagine sliding into someone's inbox which isn't rude or isn't invading any private space. Rather you are able to motivate your customers to take action like making a purchase or checking out your latest blogs.
All this is possible by sending weekly/monthly/yearly email newsletters. And if you are good at your job then those customers will feel like that the emails are coming from a friend rather than some pushy salesperson.
To make your life easy, there are many email marketing tools available that will guide you to send the perfect newsletters. One of them, which is rocking the email marketing industry after its launch is weMail.
Along with its many unique traits, it has one amazing feature. weMail is one of the best cheap bulk email senders in the industry. You can send 100k emails only by spending $20 with weMail!
Sounds interesting right? Why don't we show you and you can then try it for yourself.
How to Save $700 While Sending 100k Emails Newsletters with weMail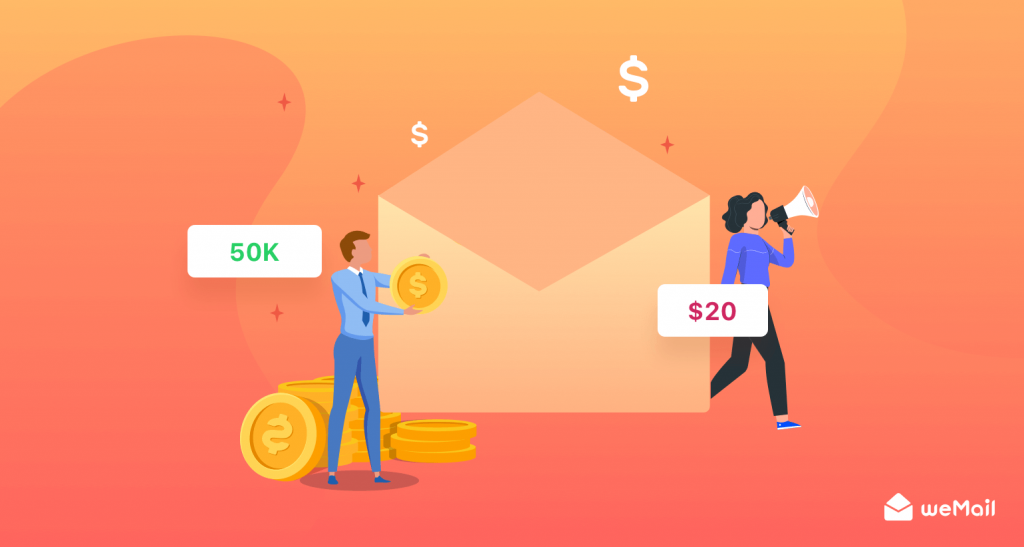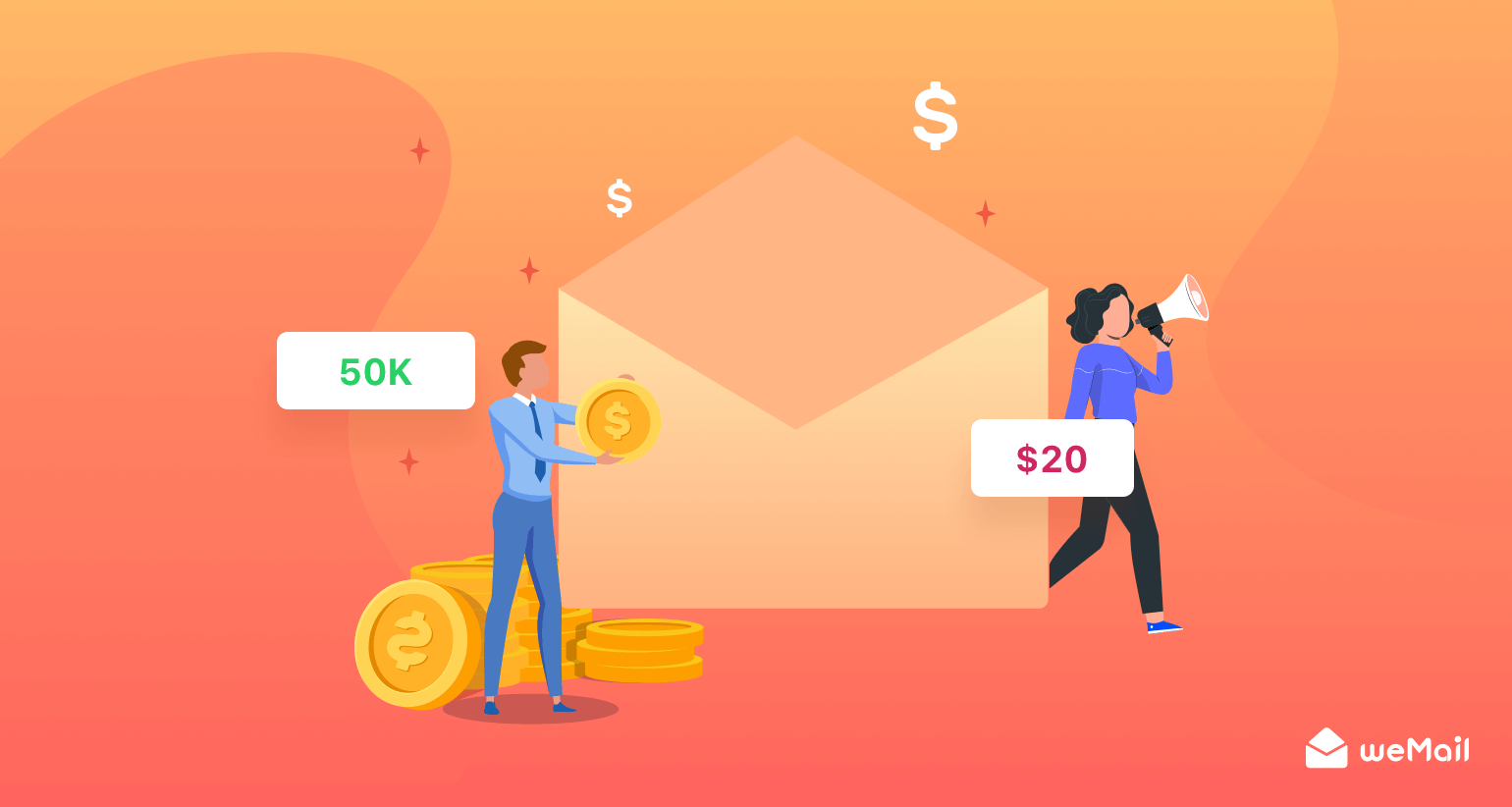 If you have any idea about email marketing, you probably know that Mailchimp is one of the most popular email sending platforms in the industry. They have nearly 11 million active users worldwide. This is a huge number.
However, sending email newsletters with Mailchimp is expensive. If you are a startup company or a small business owner then choosing Mailchimp can prove to be costly. And it may hamper your budget. You need to spend $750 a month to manage and send 100k emails to your contacts.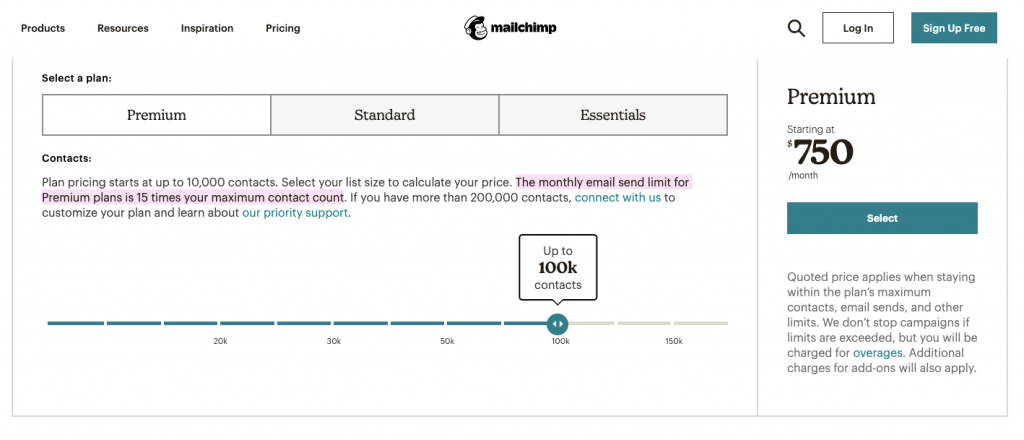 Not just MailChimp, you know that most of the popular email automation services in the market demands big money for their service. So, small and medium-sized businesses find it hard to adopt them with ease.
But, what if we tell you you don't need to spend that amount of money every month? You can send 100k emails with spending only around $20/month?
Yes, you can do that using weMail. We are going to show you how to send bulk emails without spending the least amount of money. Here we go.
weMail, The Ultimate Cheap Bulk Email Sender
As we said earlier, weMail has various unique features. It is a plugin for WordPress which enables the user/users of a WordPress website to send email newsletters with a feature-packed email builder and connect with email sending solutions such as Amazon Web Services, MailGun, SparkPost, etc.
While on the other hand, Amazon Simple Email Service (SES) is a pay-as-you-go service based on the volume of emails sent and received. It has integration with weMail. That means you can use Amazon SES as email sending gateway to send emails using weMail.
But how you are going to save money? Well, let us explain that with this scenario.
Amazon SES will let you send 100000 emails per month with a fee of $10. That means you can send 100k emails in the span of 1 month by only spending $10.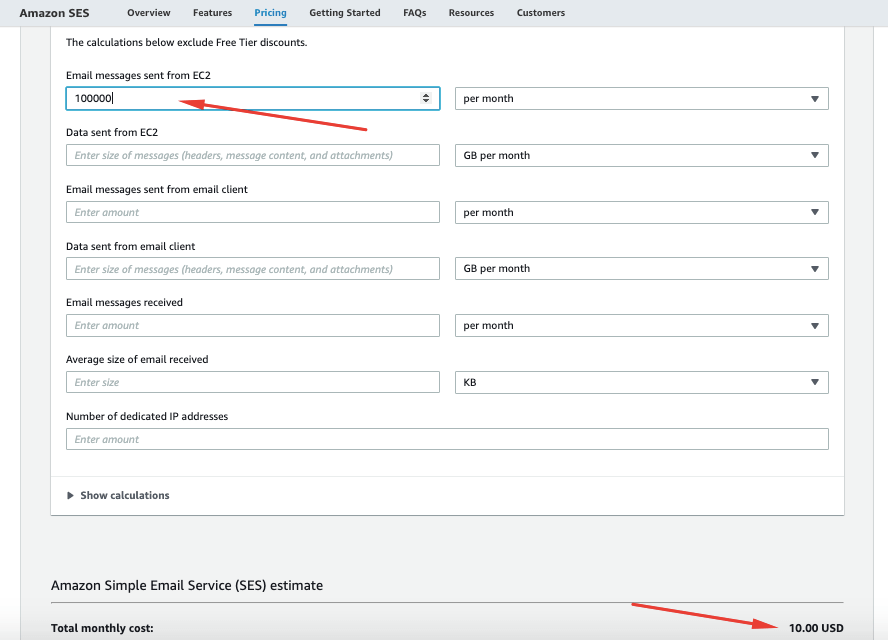 However, you can only send and receive emails through Amazon SES. It doesn't have any part in managing your subscribers. That is where weMail comes in.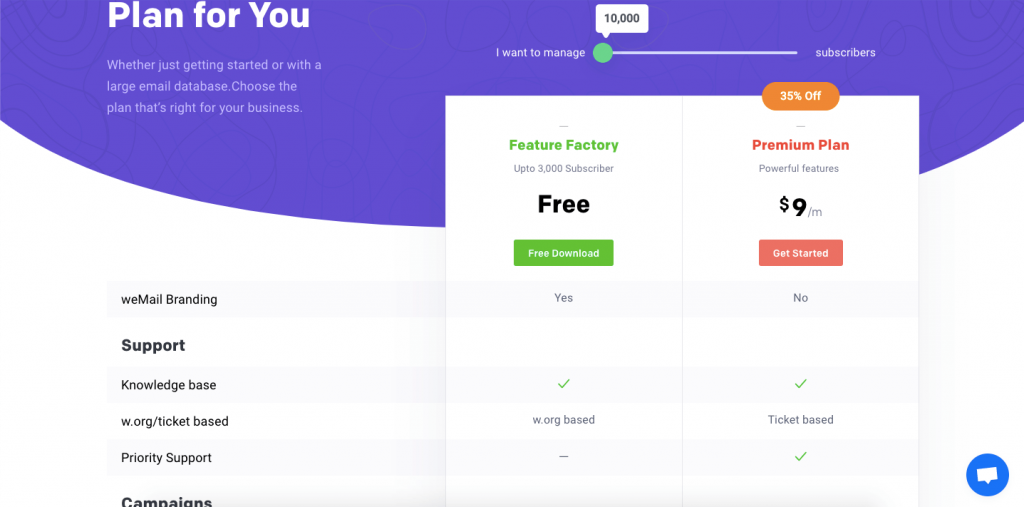 Now, if we do the math,
If you buy 100k sending emails from Amazon SES for $10 + 10k Subscribers for $9 with weMail.
You can send 100k emails to your 10k subscribers for a mere $19/month.
Each subscriber will get 10 emails. Now, you can split them up and send weekly newsletters or you can send them in a bulk. If you see the below table you will get a clear picture.
| | |
| --- | --- |
| weMail + Amazon SES 100k Emails | Mailchimp 100k Emails |
| $19/month | $750/month |
So, that is how easily you can send 100k emails with weMail while spending the least amount of money. And that is why weMail is known as the cheap bulk email sender.
Note: Although for Mailchimp ,the monthly email send limit for Premium plans is 15 times your maximum contact count, still it's way more expensive consider to weMail.
Managing Subscribers & Sending Bulk Emails Made Easy with weMail
So, now you know how to send bulk emails and save hundreds of dollars. But weMail in not only that. It is a full-fledged email marketing software that will help you manage your subscribers with ease.
We know what it takes to create the perfect email marketing platform. So, we have combined necessity + innovation into the features added in weMail.
When you adopt weMail you will get features like,
Compatible with multiple email sending gateways like Amazon SES, Sparkpost, Mailgun, Elastic email
WordPress integration. You can easily convert your registered users into subscribers, store customers into subscribers
Form building options. Create amazing forms to collect leads as weMail has integrations with some of the most popular form building plugins in the WordPress repo
Detailed analytics. You will get a 24-hour digest email, full campaign overview, and know the email click rate
Create lists, add segments and tags for your subscriber lists
Import and export your contacts from the other popular email platforms
Email campaigns with ready-made templates, automated campaigns, standard campaigns, and more.
These are the main features of weMail. This software comes with most of the prominent features a complete email marketing automation platform need.
Unlike any other email marketing services, weMail premium is astonishingly affordable. And, it has already become a contender in the email marketing industry.
Before We Go
Some might ask if email marketing is still effective? Well, it is very much. Email marketing is still one of the best marketing techniques to capture leads, build relationships with subscribers, turning them into potential customers.
The goal of this article was not only to show you how to send bulk emails but also make you realise that, if you are smart and choose the right tool then you can accomplish a lot with very little money.
Subscribe To Our Newsletter
Don't miss any updates of our new templates and extensions
and all the astonishing offers we bring for you.